.
The MV Mavi Marmara nearing Ashdod, 5/31/10: photo by AFP via The Middle East Blog, 6/1/10
Things change, and yet things also stay the same.
The correspondent said that a white surrender flag was raised from the ship and there was no live fire coming from the passengers.
Before communication with the correspondent was lost, a voice in Hebrew was clearly heard saying: "Everyone shut up".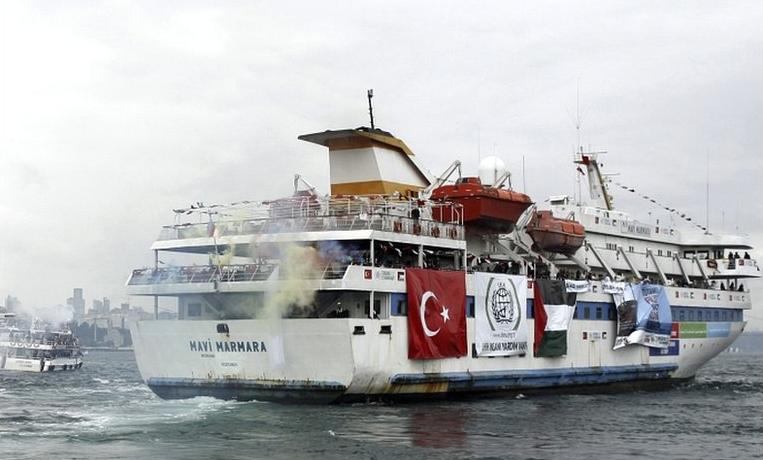 Gaza relief vessel Mavi Marmara, under Turkish flag, entering Israeli waters under escort, 5/31/10: photo by BBC, via Responsibility Equality And Liberty, 6/1/10
Things stay the same, and yet things also change. What was found acceptable yesterday may or may not be found acceptable today.

Between yesterday and tomorrow there is only today.
Gaza flotilla raid protest demonstration, Belfast, 5.31.10: photo by WikiLaurent, 2010