.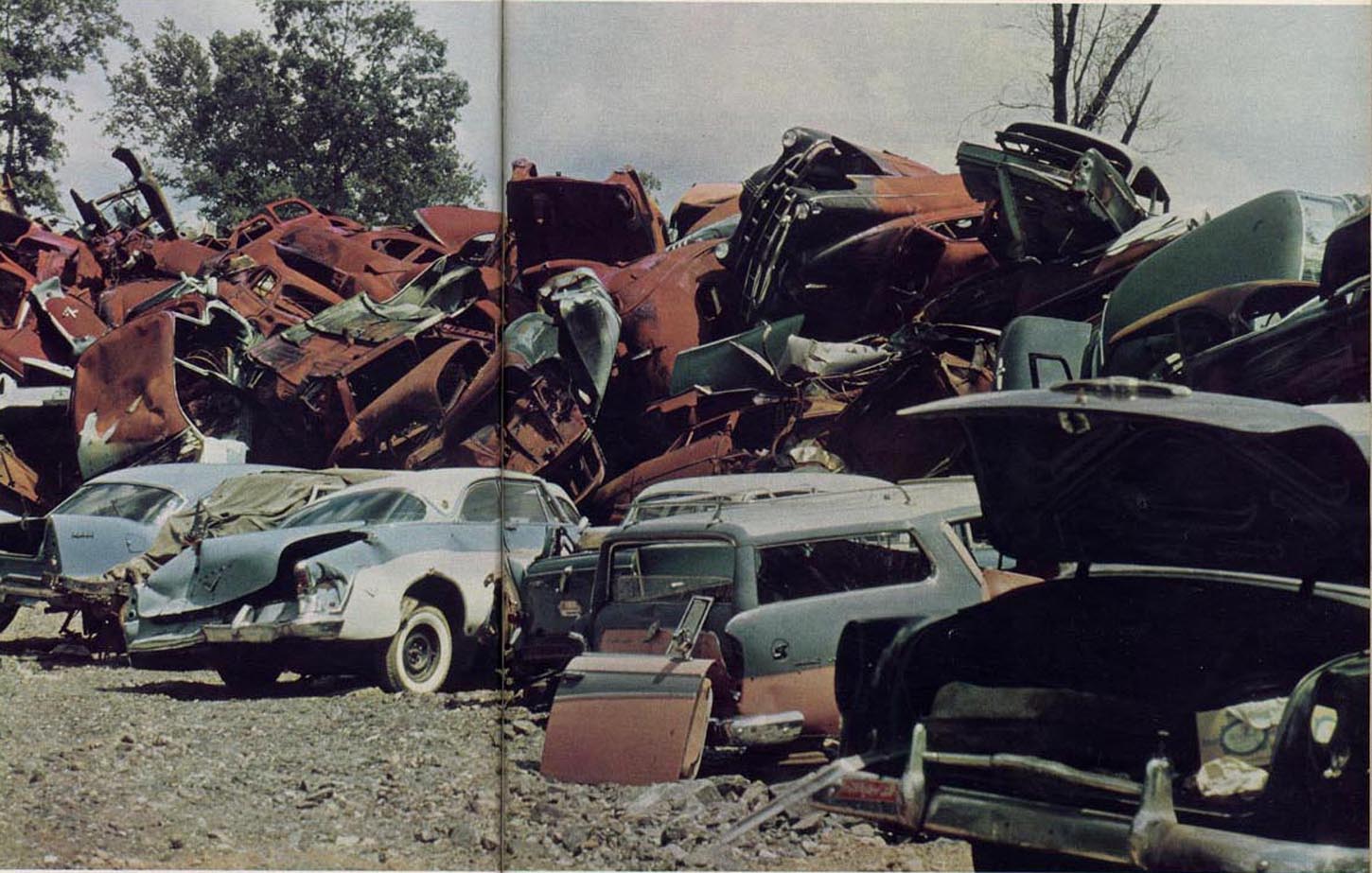 The Auto Junkyard: photo by Walker Evans, from Fortune, April 1962 (via full table)





To speak of death is to deny it, is
To give unpredicated substance phrase
And being. So the discontinuous,
The present instant absent finally
Without future or past, is yet in time
For we are time, monads of purposes
Beyond ourselves that are not purposes,
A causeless all of momentary somes.
And in such fiction we can think of death.
J.V.

Cunningham

: Consolatio Nova (1967), from The Collected Poems and Epigrams, 1971