.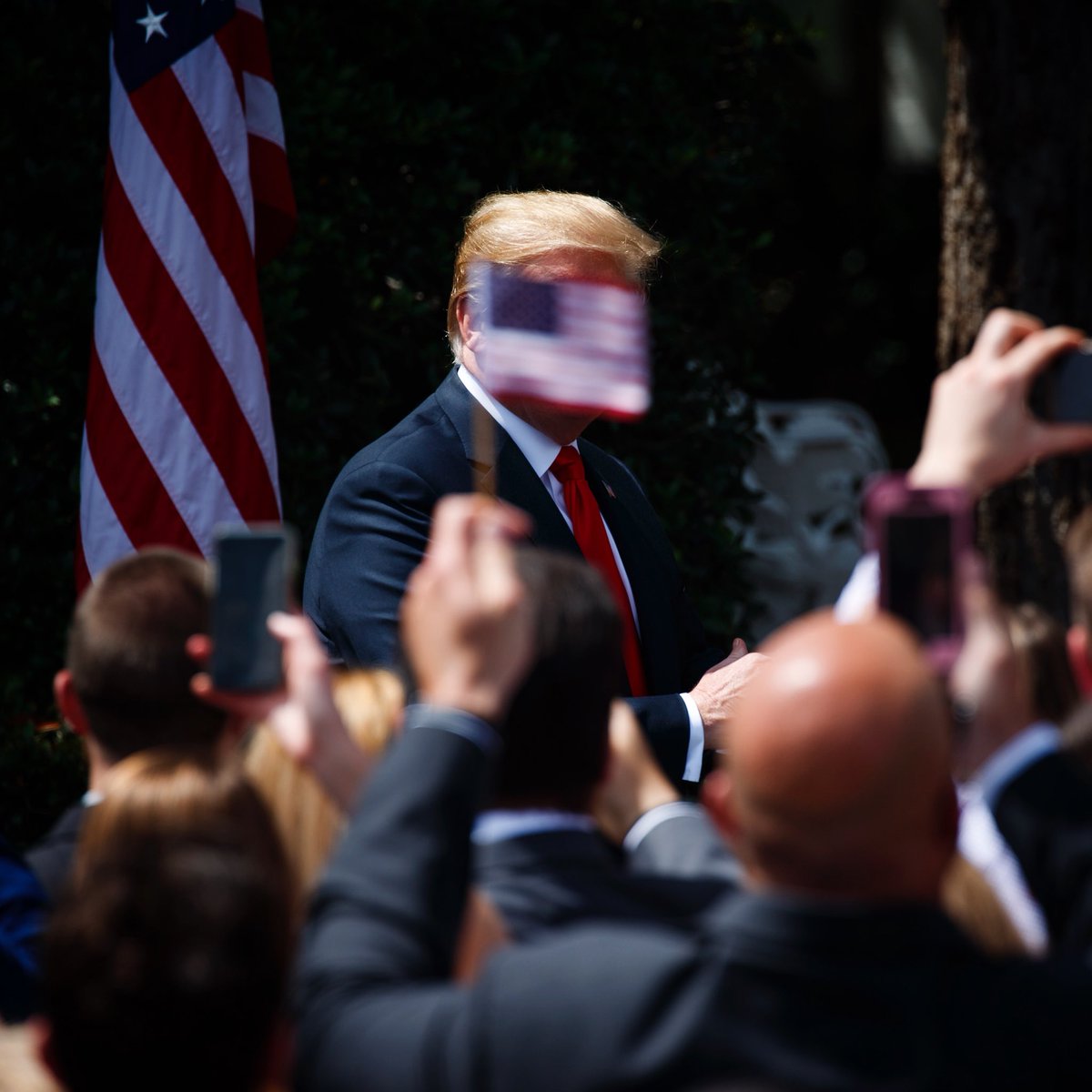 #president #donaldtrump arrives for a "Celebration of America" event after Trump disinvited the #philadelphiaeagles after many players declined the invitation. #nfl #eagles: image via Evan Vucci @evanvucci, 5 June 201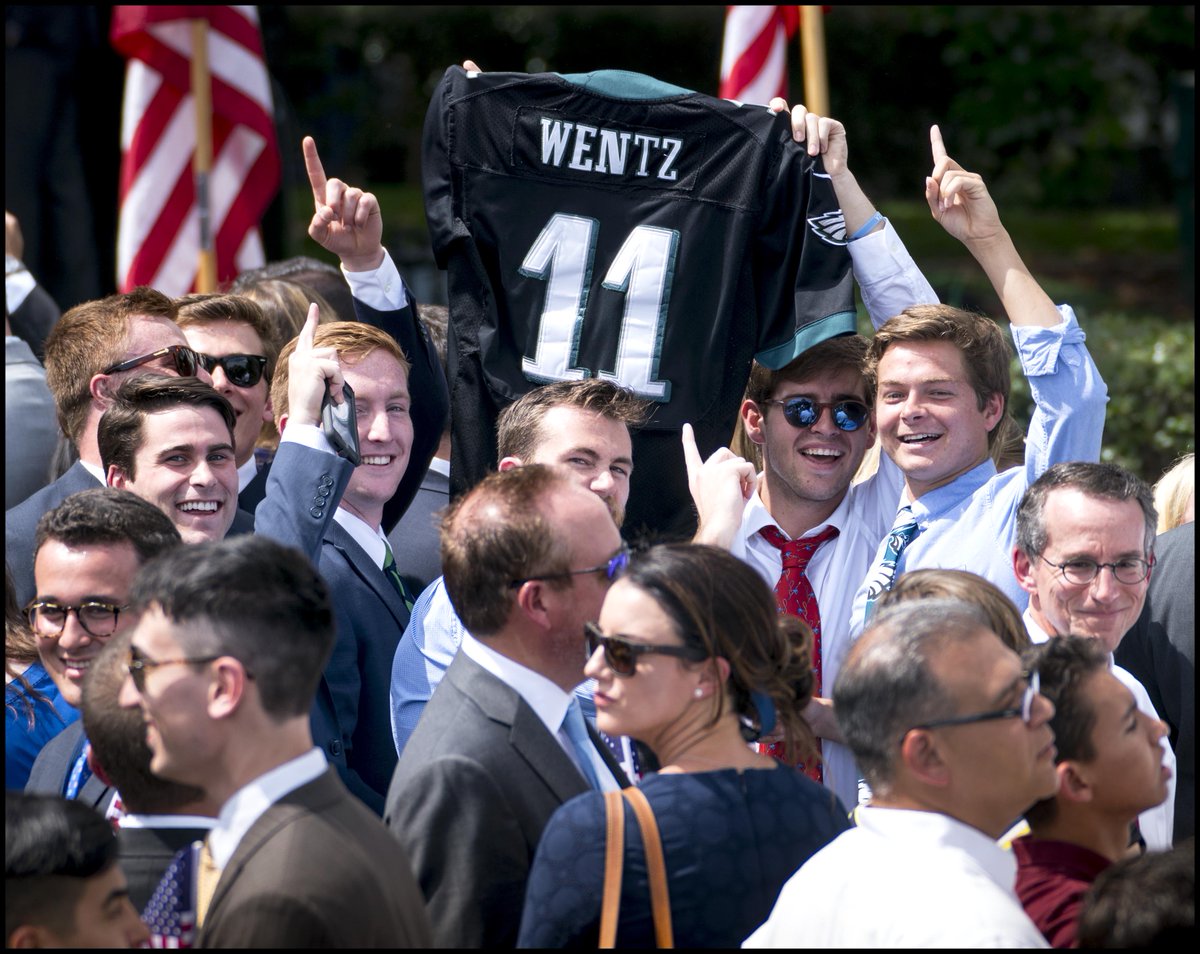 Philadelphia Eagles fans hold up a Carson Wentz jersey after @realDonaldTrump took part in a "Celebration of America" on the South Lawn. POTUS abruptly called off the White House celebration honoring the Super Bowl-champion Philadelphia Eagles. @cj_wentz: image via Doug Mills @dougmillsnyt, 5 June 2018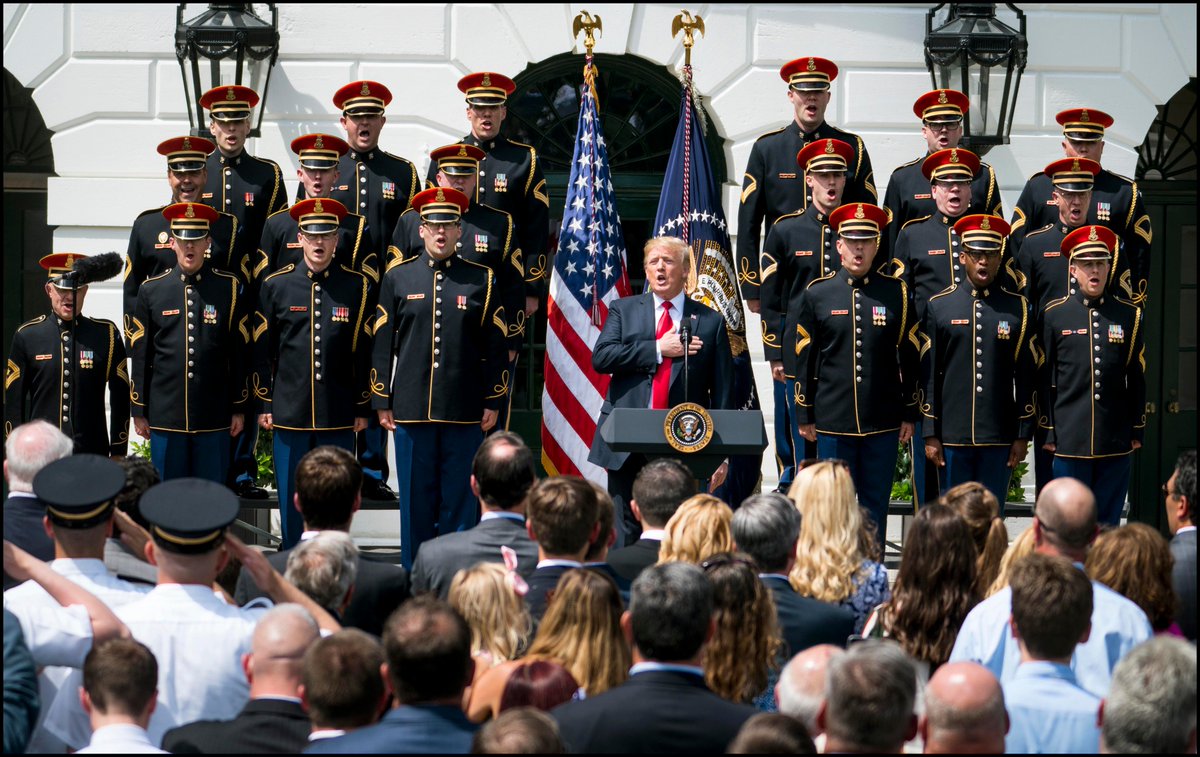 @realDonaldTrump
sings the National Anthem as he takes part in a "Celebration of America" at the White House. POTUS abruptly called off the celebration honoring the Super Bowl-champion Philadelphia Eagles after nearly all of the players and coaches said they would boycott.
: image via Doug Mills @dougmillsnyt, 5 June 2018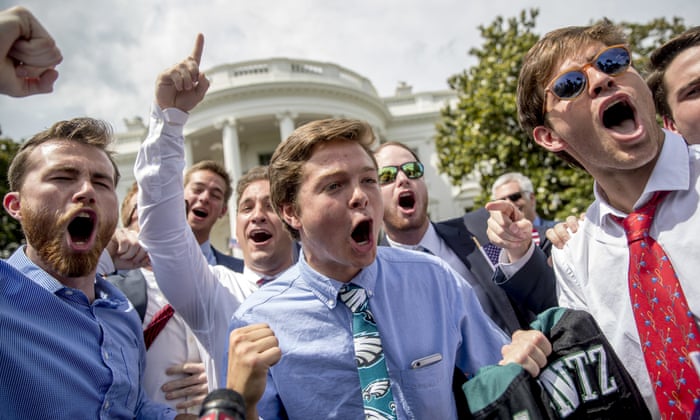 Trump's 'celebration of America' in lieu of cancelled Eagles gala fails to shine:

Hastily arranged White House event lasts barely 10 minutes – and Trump has difficulty remembering words to God Bless America: Ben Jacobs in and

D

avid Smith in Washington and

M

artin Pengelly in New York, The Guardian, 5 May 2018

.
Donald Trump's "celebration of America" at the White House, hastily put together on Tuesday in the absence of Super Bowl winners the Philadelphia Eagle

s, proved that rare thing in the Trump era: an anticlimax.
"I was surprised from the ordeal to get here that it was only a 12-minute shindig," said Emma Wittstruck Call, 30, who did not vote for the president. "I thought it would be longer."
Trump handed more ammunition to critics who compare him to a tinpot dictator wrapping himself in the flag and appealing to cheap patriotism. He did not mention the Eagles or attempt to heal divisions.
The event on the south lawn had been intended to follow the tradition of US presidents welcoming the national football champions to the White House. But on Monday night Trump disinvited the Eagles after learning that fewer than 10 players planned to attend, reopening his feud with American athletes over protests during the national anthem.
Instead, a "celebration of America" for Eagles fans was promised. Four US national flags hung on the south portico and 18 more curved around the south lawn. A few hundred people gathered, many waving stars and stripes, but there were more suits and ties than Eagles shirts or caps on display.
"This is a beautiful, big celebration," claimed Trump, notorious for his obsession with size, at the end of remarks that lasted only four minutes. "Actually, to be honest, it's even bigger than we had anticipated."With that, the US marine band and the US army chorus, their helmets and tunic buttons gleaming in the summer sun, played God Bless America. Trump sang some of the words but his lips were sealed for trickier lines, suggesting that his knowledge of Irving Berlin's patriotic song is somewhat sketchy.
He then departed and the crowd began to disperse, showing little interest in the band music that moved on to hits by the Four Seasons and others.
Earlier, during the national anthem, one man in the crowd had taken the knee in protest, emulating Colin Kaepernick and other football players, though no Eagles made the gesture last season. There was also a shout of "Eagles" and some heckling at the start of Trump's speech, eliciting boos from the crowd.
The president said: "We love our country. We respect our flag. And we always proudly stand for the national anthem. We always will stand for the national anthem."
There was a cheer from a gathering that seemed more like a Trump rally than a football watch party. The president went on to reel off achievements including unemployment figures and claiming: "Our country has never done better than it's doing right now. Never!"
There was support for Trump's stand against the NFL players' protests among the guests. Steve Woods, a retired business lobbyist from Alexandria, Virginia, described himself as a lifelong Eagles fan. "It would be nice if they showed up but I didn't think they would," he said, a Stars and Stripes in his top pocket. "Too much peer pressure to be politically correct."
The 69-year-old, who voted for Trump because of his policies for small businesses, added: "The great thing about our country is they can make a political statement and he can make a political statement."
Michael Carr, 56, a logistician from Philadelphia, said: "I agree with the president 100%. The whole situation is disappointing. I believe respecting our country should have nothing to do with one personal's beliefs. It's simply a matter of pride and respect. Our flag and anthem are sacrosanct and not a matter of debate in my view."
Trump's statement on Monday cancelling the visit cited player protests throughout the NFL over police brutality and racial inequality.
"They disagree with their president," he said, "because he insists that they proudly stand for the national anthem, hand on heart, in honor of the great men and women of our military and the people of our country."
On Tuesday morning, Trump tweeted against a form of protest that will be allowed under an NFL policy banning kneeling during the anthem on the field or sidelines that was announced last month.
"Staying in the locker room for the playing of our national anthem is as disrespectful to our country as kneeling," Trump wrote, returning again to an issue seen as attractive to his Republican base. "Sorry!"
Later, a statement issued by the White House press secretary, Sarah Sanders, said that "despite sensing a lack of good faith", the White House had "attempted to work with the Eagles".
"Unfortunately," Sanders added, "the Eagles offered to send only a tiny handful of representatives, while making clear that the great majority of players would not attend the event, despite planning to be in DC today. In other words, the vast majority of the Eagles team decided to abandon their fans.
"Upon learning these facts, the president decided to change the event so that it would be a celebration of the American flag with Eagles fans and performances by United States Marine Band and the United States Army Chorus."
The Eagles issued a st

a

tement that avoided the issue, paying tribute instead to the supporters who followed the team to its first Super Bowl win.
The NFL Players Association said the cancellation had resulted in the concurrent cancellation of "several player-led community service events for young people" in the Washington DC area.
"Our union is disappointed in the decision by the White House to disinvite players from the Philadelphia Eagles from being recognized and celebrated by all Americans for their accomplishment," the statement said. "NFL players love their country, support our troops, give back to their communities and strive to make America a better place."
LeBron James and Stephen Curry, star players for the Cleveland Cavaliers and the Golden State Warriors, indicated their teams would not accept any invitation to visit the White House should they win the NBA finals series.
At the daily White House briefing on Tuesday afternoon, Sanders seemed to attempt again to cast the NFL team in a bad light with its followers, saying: "The Eagles are the ones that changed their commitment at the last minute … and the president thinks that the fans deserve better than that.
"Certainly," she added, "we would hope that all of the people of Pennsylvania would share the Potus's commitment to the national anthem and pride that we have in the country."
Pennsylvania was one of a group of usually Democratic states that Trump won in 2016, paving his road to an electoral college victory despite losing the popular vote to Hillary Clinton by nearly 3m ballots. A Trump-backed candidate, however, recently lost a special election in a Pennsylvania district the president took by 20 points.
Though many of Trump's usual Republican supporters rallied to his side on Tuesday, there was some dissent in party ranks. Ryan Costello, a Pennsylvania congressman, wrote: "This is a depressing commentary on our political culture, very deflating to me. Was really excited for today. As a fan who bleeds green. Not going to WH. Disappointed in all of this."
Among a number of Democrats and Pennsylvania lawmakers who criticised Trump, Philadelphia's mayor, Jim Kenney, said the president was a "fragile egomaniac".
Speaking to CNN on Tuesday, the Democrat defended players' rights to protest under the first amendment. He did not want to debate the issue with the president, he said, because the president was "a child".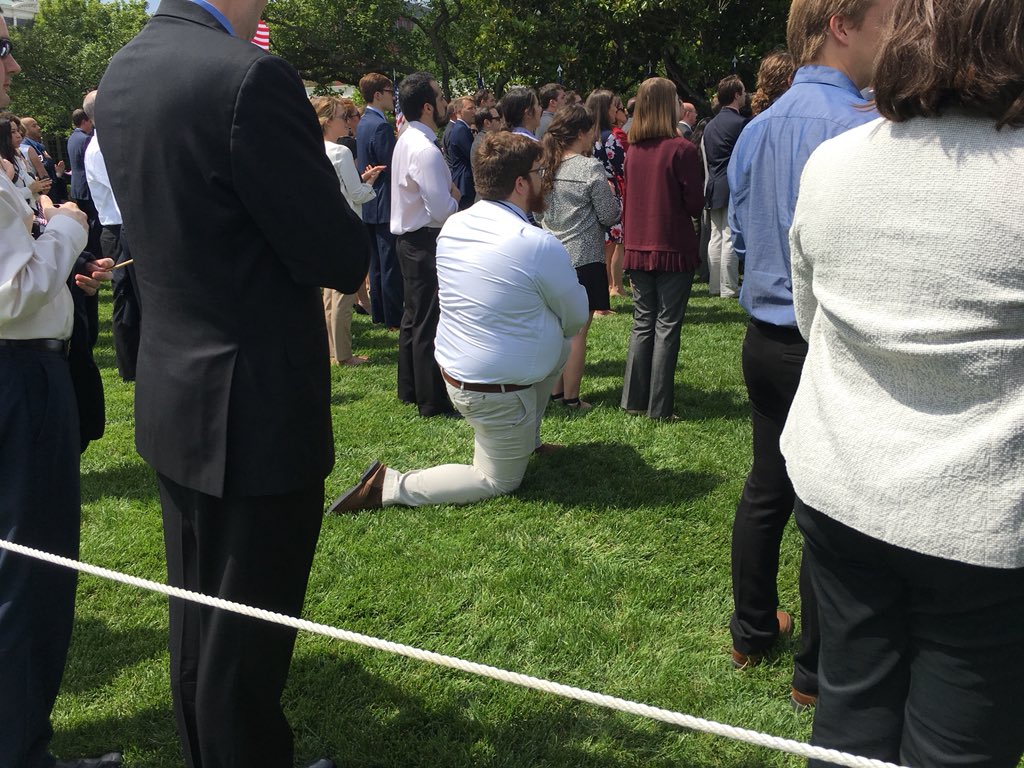 At The White House. One guy in the audience took a knee during the national anthem at President Trumps celebration of America no Eagles event. Left right after - didn't wanna talk
– at The White House: image via Jesper Z
ø

lck @zolck

Tv2

, 5 June 201

8
Getting a lot of requests about the photo of the guy kneeling at the White House. Yes, I took it. Yes, I talked to him. No, he didn't want to give his name or say anything. Yes, you can use it. Please just credit me: Jesper Zølck, TV 2 Denmark: tweet via
Jesper Z
ø

lck @zolck

Tv2

, 5 June 2018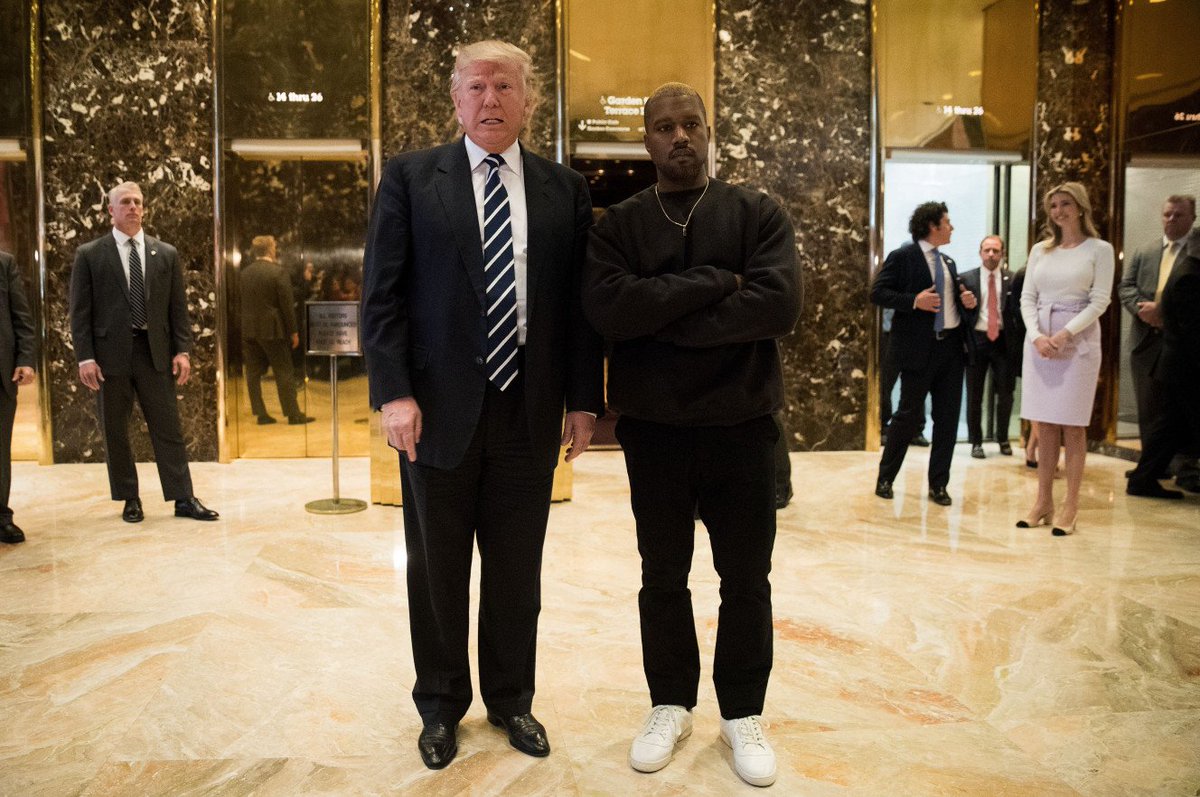 This picture is worth a thousand words. Kanye West was spotted at Trump Tower
:
image via New York Post @nypost, 13 December 2016
Terence Winch: Emotional Landscape with Kanye West in It
With you, all happiness came to me, lifted me up onto
the bed and smelled my breath
and kissed the air surrounding me.
Without you, they rolled the x-ray
machine into the kitchen and saw right through me.
With you, I wrapped all the gifts. Without you, I opened
them all up to find out they were more than random
greetings from people in Australia. With you, I get a twitch
in my leg when relaxing. Without you I join generations
of family members in singing old songs and saying the rosary.
With you, I avoid extra screening by wearing and carrying
as little metal as possible. Without you, I hide very small
containers of liquids and gels in secret compartments.
With you, I switch jobs from one lousy restaurant with lousy
management to another. Without you, I tip 30% no matter what.
With you, I ruminate more about my
grandfather. Without you, I think I hear Kanye West
whispering one of his awesome history-changing
lines into my ear, so that the universe seemed to be
made up of molecular pronoun and verb particles
swirling down into one of T.S. Eliot's terrifying
quatrains of dark matter held perilously together
by luminous ghost stories and concealments.
Terence Winch: Emotional Landscape with Kanye West in It, from The Known Universe, 2018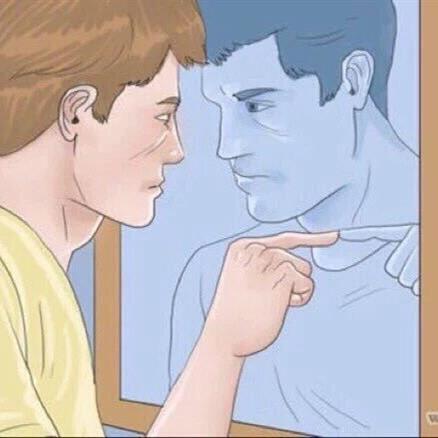 Just my take on #Kanye new album #Ye This was Kanye's album for Kanye, nobody else, he just shared it. The entire thing feels like him talking to himself.: image via I feel kinda free @Out85Strong, 1 June 2018


Trump would rather lie than breathe! Not one member of the Eagles ever knelt or sat in the locker room during the National Anthem. That fact doesn't matter to Trump. He willingly lies when the truth would serve him and the nation better. Holy Addicted To Fucking Lying Shit Balls: tweet via LiberalLecter @LiberalLecter, 5 June 2018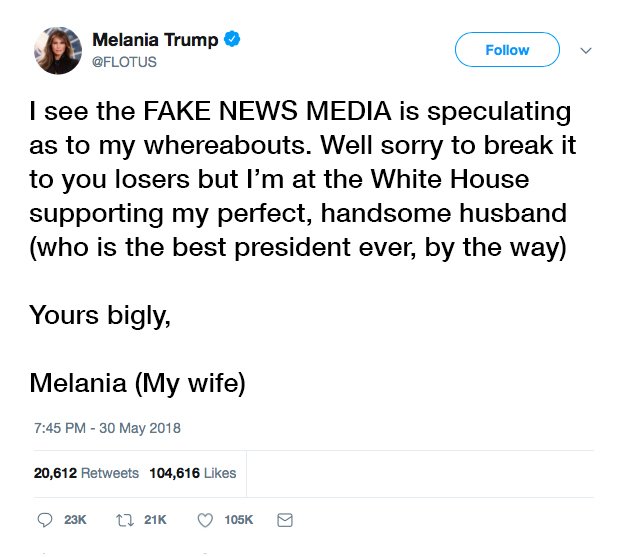 After not being seen in public for three weeks, Melania Trump tweets to confirm she's alive and well, though there are suspicions she didn't write it: image via Have I Got News For You @haveigotnews, 31 May 2018
[Melania knocks on bathroom door] "Donald, are you pardoning yourself in there?" [muffled pardoning noises] "n...no?"
: tweet via Fred Delicious @Fred_Delicious, 5 June 2018
I don't give two fucks where Melania is or that Roseanne lost her job. I want to know where these detained kids are and what conditions they are being held? Why was Sen. Merkley turned away at the door of the Detention Center? Holy These Kids Deserve Fucking Answers Shit Balls
: tweet via LiberalLecter @LiberalLecter, 4 June 2018
I a
m talking to my 82 year old mom about recent events and she says, "Donald Trump is the only self-centered bastard on earth that can turn Memorial Day, a school shooting, sexism, a hurricane and a canceled TV show into all about him!" Holy That Pretty Much Sums It Up Shit Balls: tweet via LiberalLecter @LiberalLecter, 30 May 2018
Imagine if Donald Trump was a piece of toast. Every time he said anything people would be like "nice tweet toast boy" on account of he is a piece of toast
: tweet via Fred Delicious @Fred_Delicious, 5 June 2018

Talking to my 82 year old mom about all the news of Trump. She interrupted me and said, "Hoss, the only way I can stomach to watch that pre-death bloated Mango Mussolini on the news is with my resting bitch face applied and a glass of wine at the ready!" Holy Wisdom Shit Balls: tweet via LiberalLecter @LiberalLecter, 31 May 2018
Holy shit. I was watching the news with my 396 year-old quadriplegic grandma and she said "Donald Trump oppa Gangnam style free Palestine bitch ass pussy fuck Kanye

" Hahaha. Online is fun. And since you're here, why not check out my Christian hip-hop SoundCloud, at www.soundc
: tweet via Fred Delicious @Fred_Delicious, 2 June 2018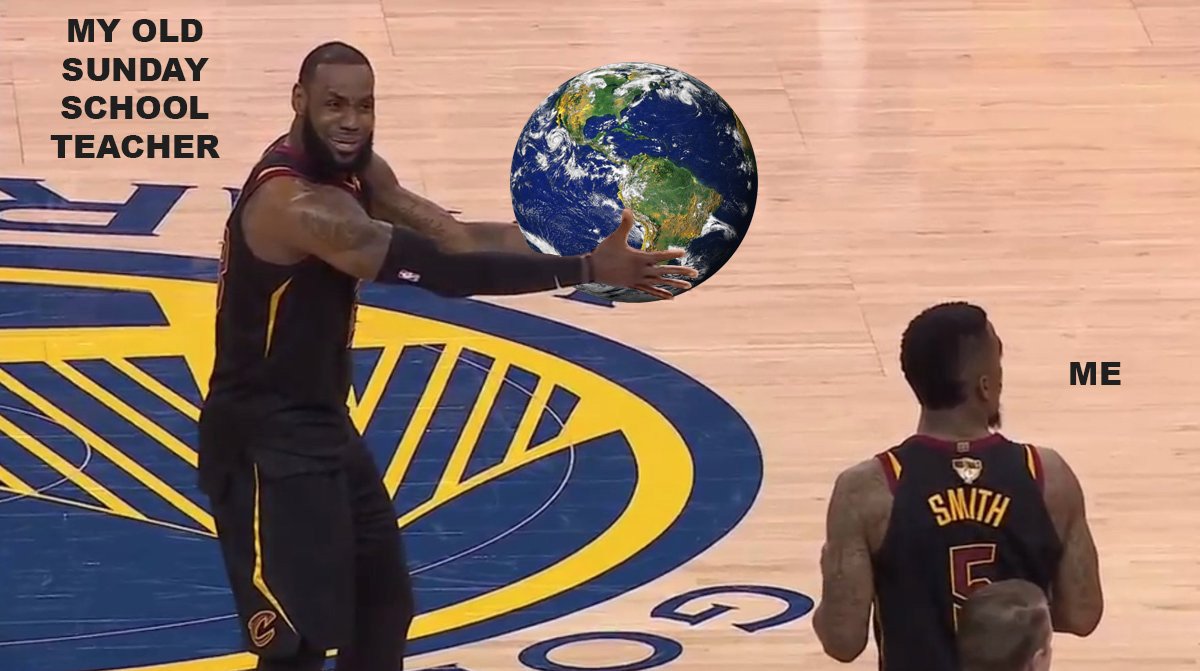 Untitled
: image via Fred Delicious @Fred_Delicious, 2 June 2018
Nothing worse than when you're having a nice day then suddenly remember you're a big pile of chaos meat that could stop being sentient at any given moment
: tweet via Fred Delicious @Fred_Delicious, 2 June 2018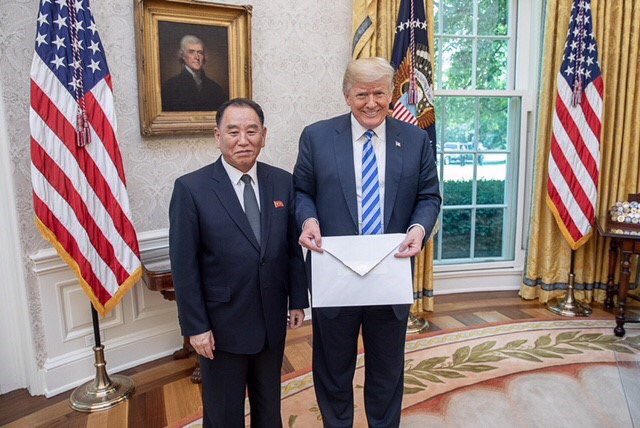 I straight up thought North Korea gave Trump a purse: image via Fred Delicious @Fred_Delicious, 1 June 2018

Normal planet: image via Fred Delicious @Fred_Delicious, 30 May 2018
Why would a honest man, I use that term lightly, feel the need to assert he can pardon himself? Why would he feel the need to tweet that? Is something coming down the pike or is he using it as a distraction? Holy This Slimy Fucking Asshole Is Up to No Good Shit Balls: tweet via LiberalLecter @LiberalLecter, 4 June 2018
Trump is the single biggest coward and wussy I have ever seen! Spending most of yesterday whining about how people have picked on him and how unfair it is. Even sending ole Smokey Eye out to list his attackers and demand apologies! Holy Grow A Fucking Pair P**sy Grabber Shit Balls: tweet via LiberalLecter @LiberalLecter, 31 May 2018
Replying to @Independent I'm getting pissed at these idiots using mental health as their explanation. I've suffered with mental health issues my entire life and not a single damn time have I used it as an excuse for ignorant behavior, that's not mental health, that's being an arrogant asshole #Kanye: tweet via Bruce Hiscott @BruceHiscott, 3 June 2018
On behalf of my Ancestors, who through NO FAULT on their own, AGAINST THEIR WISHES, arrived here as Slaves, endured some of the worst conditions known to mankind, yet persevered, so that WE could carry on: I say FUCK YOU to every station playing #Kanye #Resist gentrified music.: tweet via Ceasar Manuel @BXToDaHeart, 5 June 2018
When I think of #Kanye I think of Chuck D. of Public Enemy talking about Hammer: "If you got 15 tapes on the shelf, your mission is to sell. You ain't giving it away." Kanye is trying to sell as much $$$ as he can, and he doesn't care to whom.: image via P. G. @lime1304, 1 June 2018
I love myself way more than I love you #Kanye

: tweet via GiveUpTheGhost @GiveupTheGhost, 31 May 2018
NEW: When Kim Kardashian visited the Oval Office, Trump had ratings on his mind. He made a comment about how she and her husband are helping boost…
chimezie Retweeted Jennifer Jacobs
chimezie added,
That's all it's about for this fool...ratings and F you if you still support #Kanye ...don't care if he morphed into Dj Premier and Rakim combined...that fool is cancelled
tweet via chimezie @iloanya1, 5 June 2018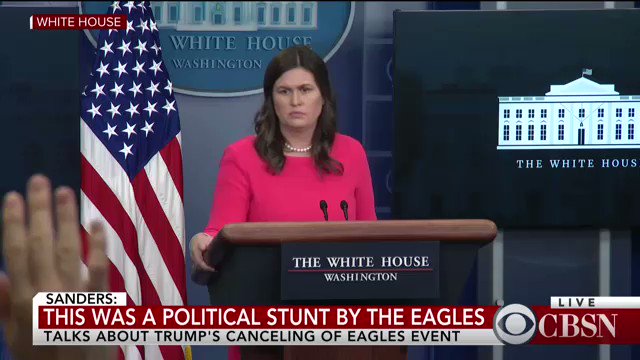 tweet via chimezie @iloanya1, 5 June 2018
T.S Eliot: photo by Lady Ottoline Morrell, 1934; image via Octave.H, 6 September 2009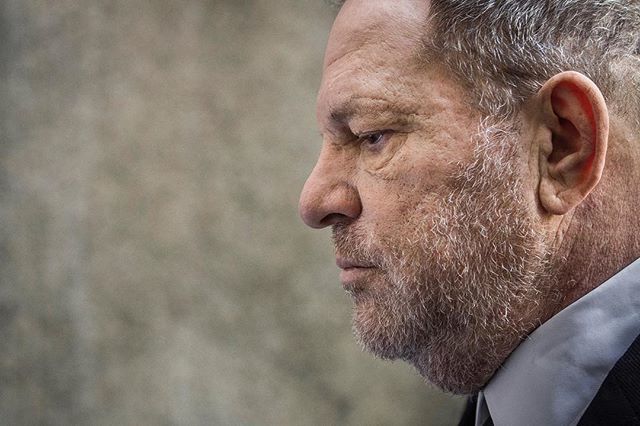 Harvey Weinstein arrives at State Supreme Court in Manhattan, where he pleaded not guilty to multiple sexual assault charges #gettyimagesnews #nyc #newyorkcity #court #law #metoo #weinsten #hollywood: image via Drew Angerer @drewangerer, 5 June 2018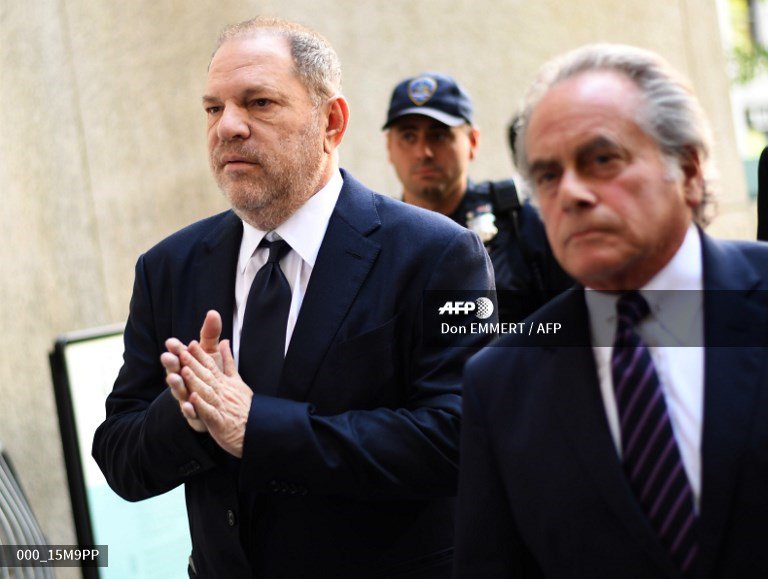 Harvey Weinstein set to plead not guilty in NY #AFP Photo Don Emmert: image via AFP Photo @AFPphoto, 5 June 2018

Untitled: image via Aurelia BAILLY Verified account @AureliaBAILLY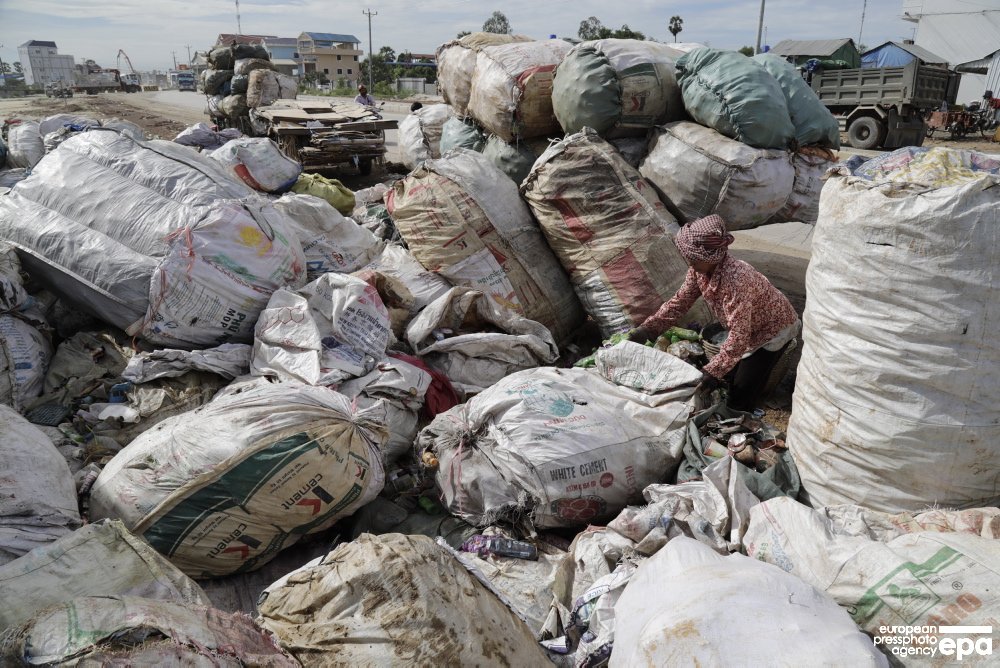 epa editor's choice 05 June 2018: #Cambodian #PLASTICBOTTLES #plastic #plasticpollution #Cambodia #WorldEnvironmentDay #epaphotos Photo epa-efe / Mak Remissa: image via epapphotos @epaphotos, 5 June 2018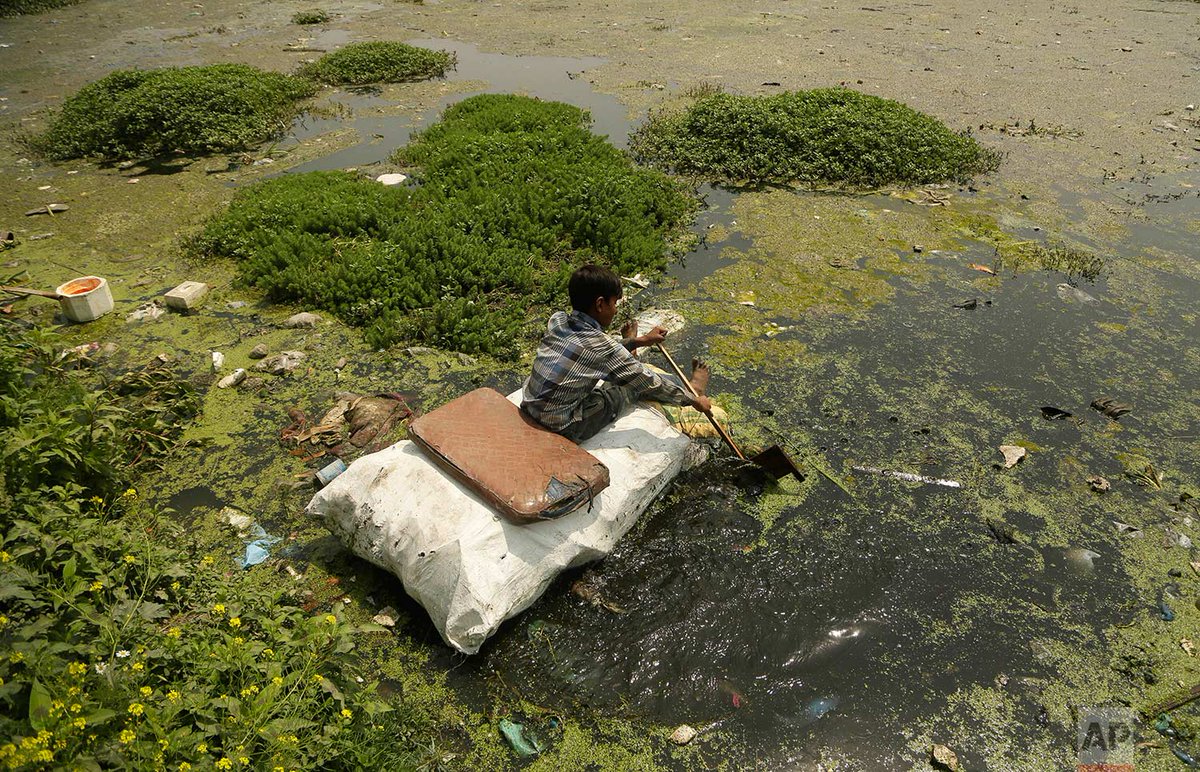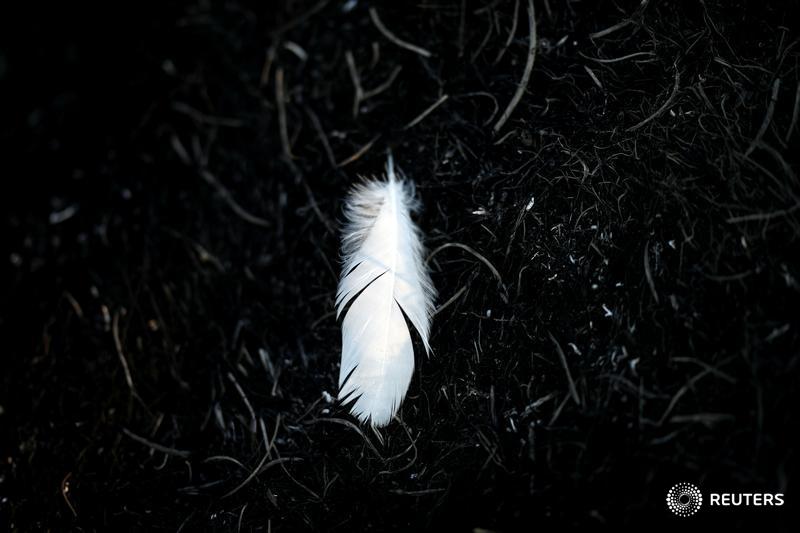 A feather is pictured in a burnt area where Palestinians have caused blazes by flying kites and balloons loaded with flammable materials across the Gaza-Israel border: Photo Amir Cohen: image via Reuters Pictures @reuterspictures, 5 June 2018


Tree by th

e waterside
O old oak Tree, strange to see
the world through
your gnarly
arms
creation
frame
that one green
patch
slic

ed
off
creation, stubborn
a deliberately partial view
always short never long
limited vision (what we have)
Brown Owl always ending up
psychically wounded on the grass
by the pleasant waterside
while gentle strains of Thomas Tallis
are borne
songlike
on lost

majesty
downstream toward Enfield
always suggesting
environmental accident
the Chorus always talking always
getting it wrong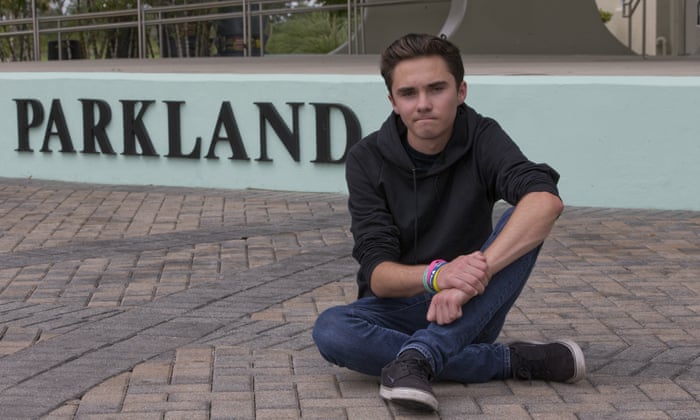 #Guatemala Residents carry the coffins of seven people who died following the eruption of the Fuego volcano, along the streets of Alotenango municipality, Sacatepequez, about 65 km southwest of Guatemala City, #AFPphoto by @johanordonez: image via AFP Photo @AFPphoto, 5 June 2018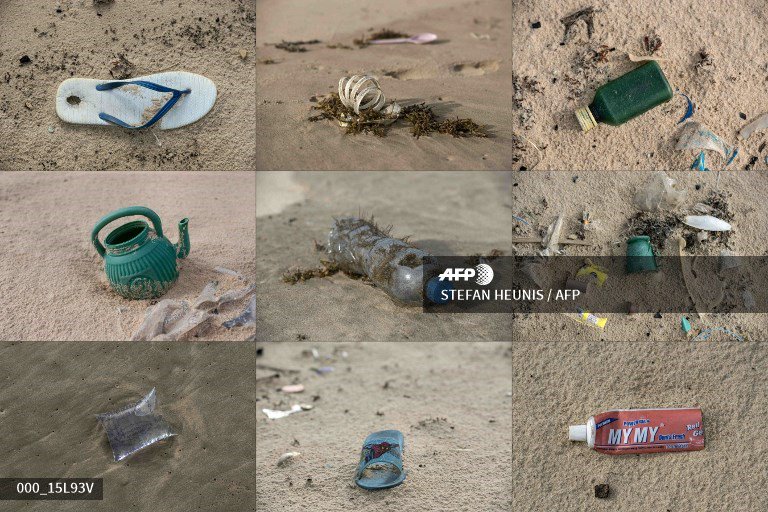 #EnvironmentDay The United Nations celebrate today the World Environmental Day dedicated this year to the theme "Beat Plastic Pollution". Photo @HeunisStefan.: image via AFP Photo @AFPphoto, 5 June 2018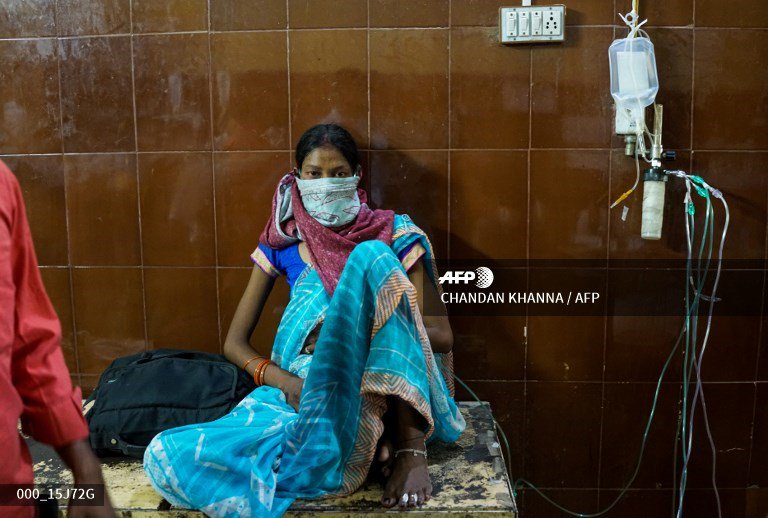 #India Bad air day: Indian city chokes on world's worst pollution. #AFP Photo @Chandanphoto: image via AFP Photo @AFPphoto, 5 June 2018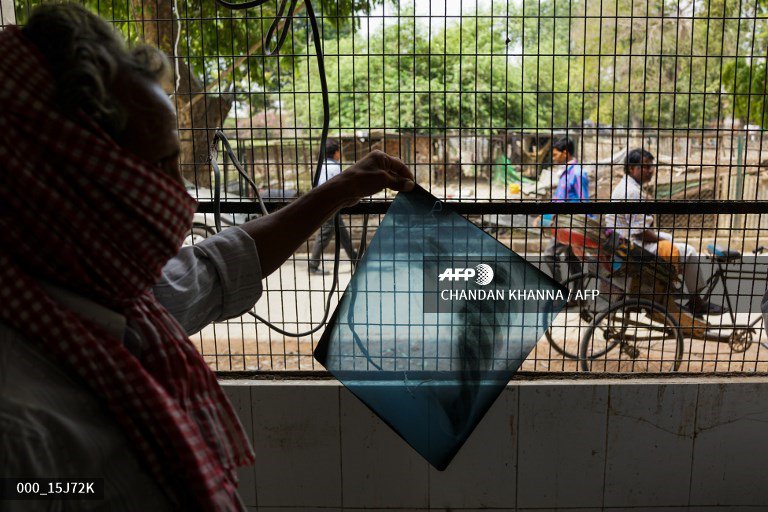 #India Bad air day: Indian city chokes on world's worst pollution. #AFP Photo @Chandanphoto: image via AFP Photo @AFPphoto, 5 June 2018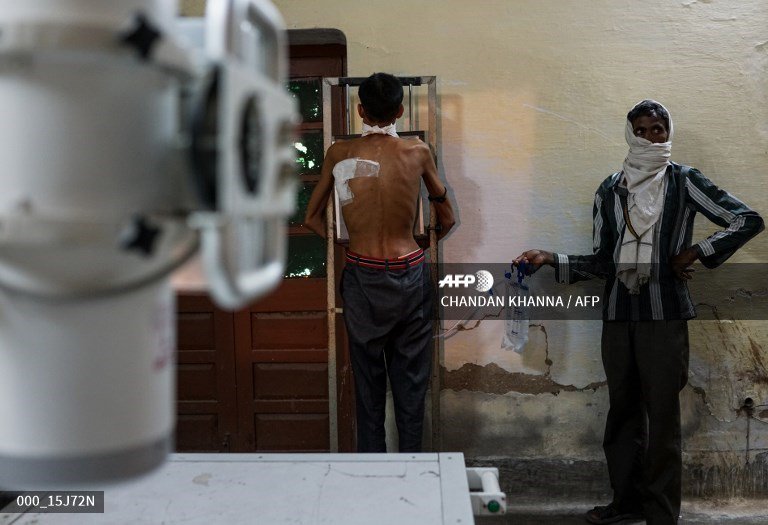 #India Bad air day: Indian city chokes on world's worst pollution. #AFP Photo @Chandanphoto: image via AFP Photo @AFPphoto, 5 June 2018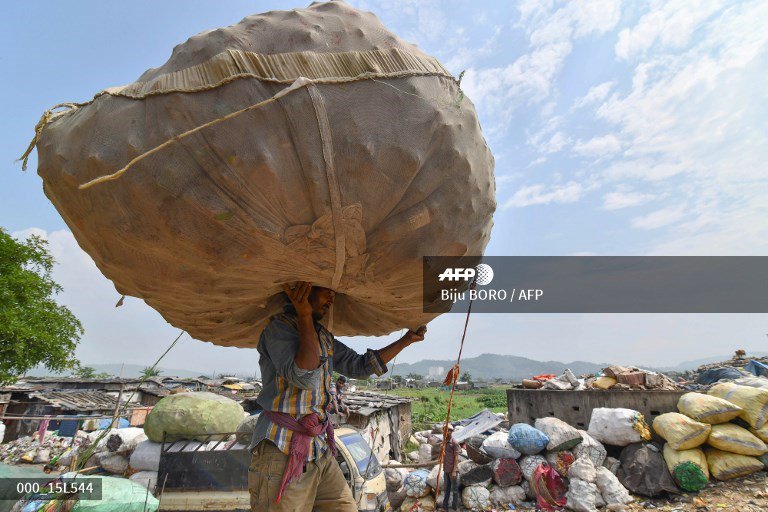 Environment Day A labourer carries a sack of plastic bottles on his head near one of the largest disposal sites in Boragaon, #India Photo @bijuboro1981: image via AFP Photo @AFPphoto, 4 June 2018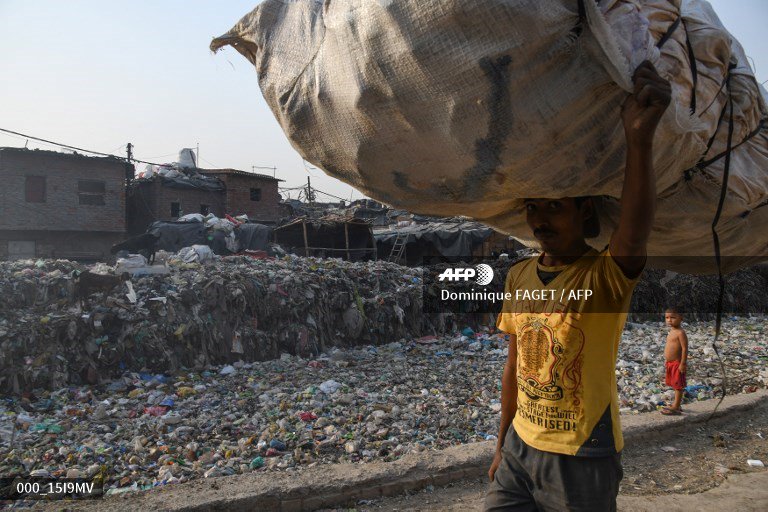 Delhi slum drowning in plastic as Environment Day focuses on India. #AFP Photo Dominique Faget: image via AFP Photo @AFPphoto, 4 June 2018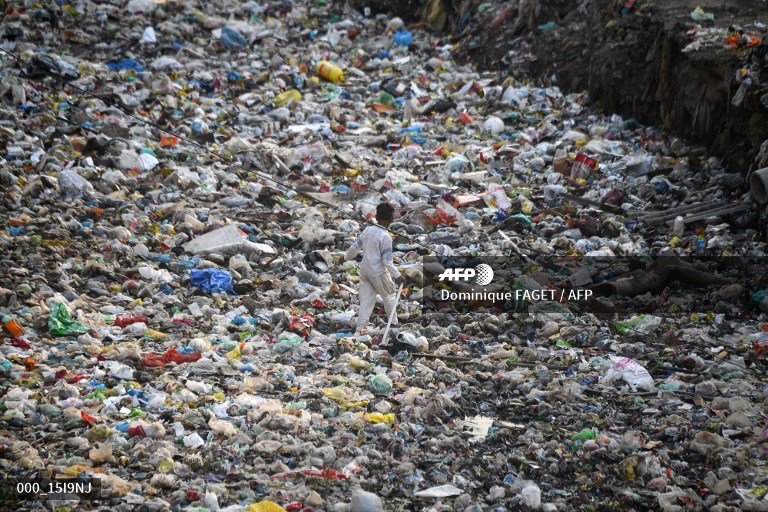 Delhi slum drowning in plastic as Environment Day focuses on India. #AFP Photo Dominique Faget: image via AFP Photo @AFPphoto, 4 June 2018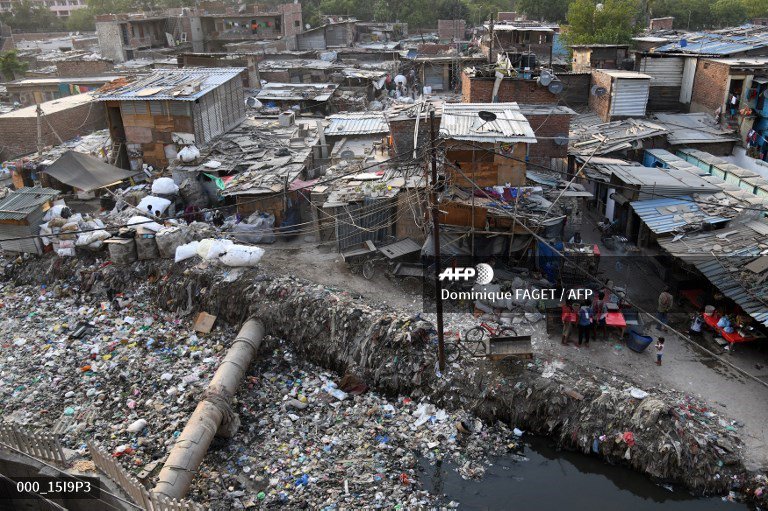 Delhi slum drowning in plastic as Environment Day focuses on India. #AFP Photo Dominique Faget: image via AFP Photo @AFPphoto, 4 June 2018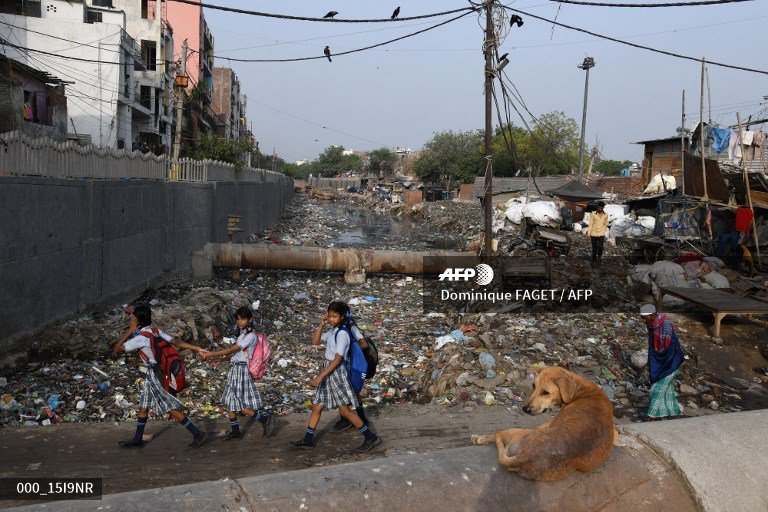 Delhi slum drowning in plastic as Environment Day focuses on India. #AFP Photo Dominique Faget: image via AFP Photo @AFPphoto, 4 June 2018
Darjeeling, 2018: photo by Kous

hik Sinha Roy, 29 May 2018
Darjeeling, 2018: photo by Kous

hik Sinha Roy, 29 May 2018
Darjeeling, 2018: photo by Kous

hik Sinha Roy, 29 May 2018

2018-05-28_04-28-07 | Jakarta, Indonesia: photo by Chris Tuarissa, 27 May 2018

2018-05-28_04-28-07 | Jakarta, Indonesia: photo by Chris Tuarissa, 27 May 2018

2018-05-28_04-28-07 | Jakarta, Indonesia: photo by Chris Tuarissa, 27 May 2018