.
At a barren lot on the edge of Albuquerque, a team of pyro-experts with Western Enterprises Inc. was busy Wednesday dropping hundreds of shells into carefully aligned and wired launching tubes for the city's annual fireworks show. Thousands of people were expected to attend.
Across town, Nathan Farmer was setting up dozens of boxed sets of fireworks at his roadside stand. Last summer, when the drought reached unprecedented levels in New Mexico, sales were down but he's hopeful his sparklers and fountains sell this year.
Farmer said concerned citizens have in the past called the police on him, saying he shouldn't be selling fireworks given the threat of wildfire.
Fireworks are like anything else in life, he said.
"If you give a person some money, a gun, a car or alcohol, it's up to that person to be responsible with it," he said.
Western states to enjoy Fourth of July fireworks despite severe drought: Associated Press, Thursday 3 July 2014
Smoke from the Las Conchas fire turns the setting sun red over the Jemez Mountains behind the town of Los Alamos, New Mexico
: photo by Jim Thompson/Albuquerque Journal via Associated Press, 28 June 2011
The bridge that separates the town of Los Alamos, New Mexico, from Los Alamos National Laboratory is shrouded in smoke from the Las Conchas wildfire
: photo by Craig Fritz/Reuters, 28 June 2011
(gradual dawning prescience -- through the blue smoke, in the toxic dream --)
A female character
not a plausibly real woman
spilling out
in a female character
saying "
What's wrong with you,
this
crippling,
these blistering
resemblances
not to worry too much about
some things
it's probably still a flaw,
inexplicable
sometimes obtrusive
midwestern childhood
the old material
investigating the shame and fear:
the shame of self-exposure, the fear of ridicule or condemnation, the fear of causing pain or harm
self-analysis
interlude between those two materialistic master languages
a shining example of how not to approach this radioactive material -- a reminder of the pressing need to find a structure and a tone and a point of view that would ironize it enough to make it old
no personality, just these various intersecting fields: that personality is socially constructed, genetically constructed, linguistically constructed, constructed by
some semiconscious
maskless self, underlying
extremity
static lives being disrupted
self-deception
is funny,
to aggressively inflict painful knowledge
in
joining the characters in their dream, and experiencing it with them,
scavenged materials
buried in a drawer or stored in some remote, inaccessible location to the structure, too,
a clear and present danger
the impulse to defend
but the foes change with
death
happening to wild birds around the world
on earth however many
metaphor-free
days --"
(gradual dawning prescience -- absence -- the fireworks just starting --)
Alex Lopez plays baseball with his sister Sugey while smoke generated by the Las Conchas fire covers the sky in Espanola, New Mexico. As crews fight to keep the wildfire from reaching the country's premier nuclear-weapons laboratory and the surrounding community, scientists are busy sampling the air for chemicals and radiological materials
: photo by Jae C. Hong/Associated Press, 29 June 2011
People gather to watch the Independence Day fireworks display in Independence, Iowa: photo by Jessica Rinaldi/Reuters, 4 July 2011
Customers walk into a Red Hot Fireworks tent in Phoenix: photo by Ross D Franklin/AP, 3 July 2014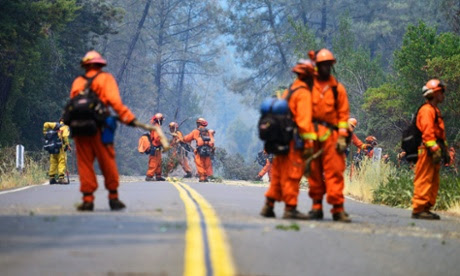 Crews clear brush along a road near the Butts Fire in preparation for a firing operation in Napa County, California: photo by Stuart Palley/EPA, 3 July
One person was killed and at least 2 injured when a trailer holding fireworks for a July 4th show exploded at Comanche High School in Comanche, Texas
: photo by WFAA-TV, 3 July 2014
fireworks
: photo by shannon richardson (electrolite), 12 June 2009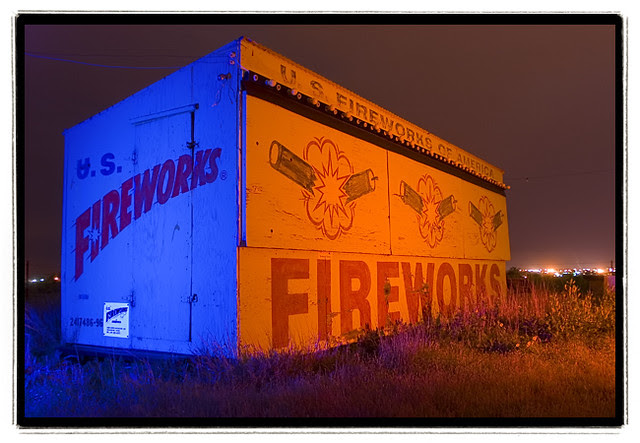 fireworks 2005
: photo by shannon richardson (electrolite), 24 March 2006
fireworks
and flags on the fourth (Amarillo): photo by shannon richardson (electrolite), 3 July 2012

Manda, Texas
: photo by Charles Henry, 23 April 2013

Independence Day, Christmas Valley, Oregon
: photo by Austin Granger, 22 July 2011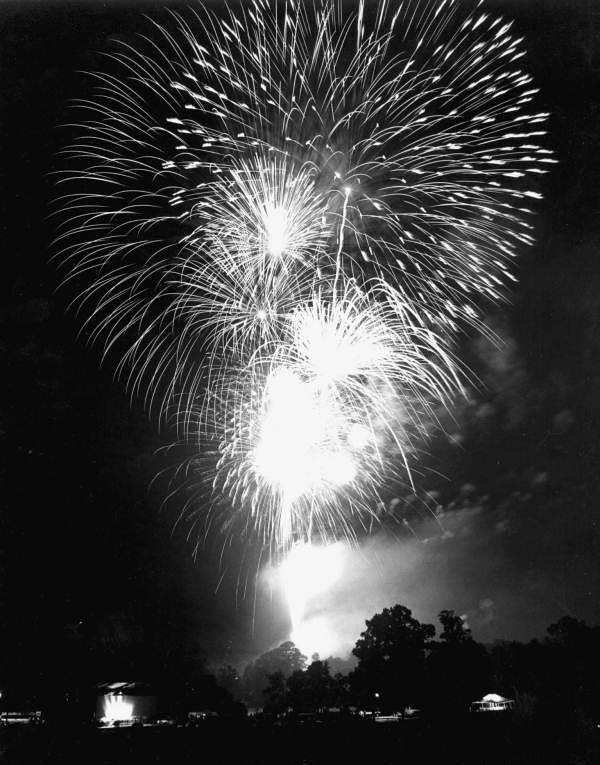 Tom Brown Park on July 4th, Tallahassee, Florida: photographer unknown, 4 July 1985 (State Library and Archives of Florida)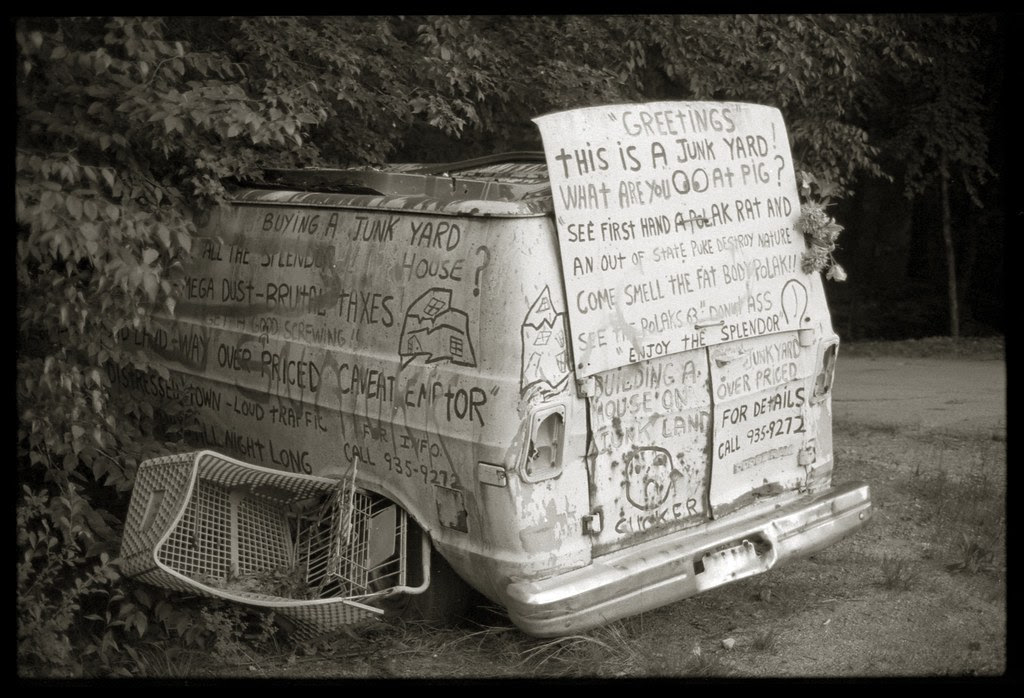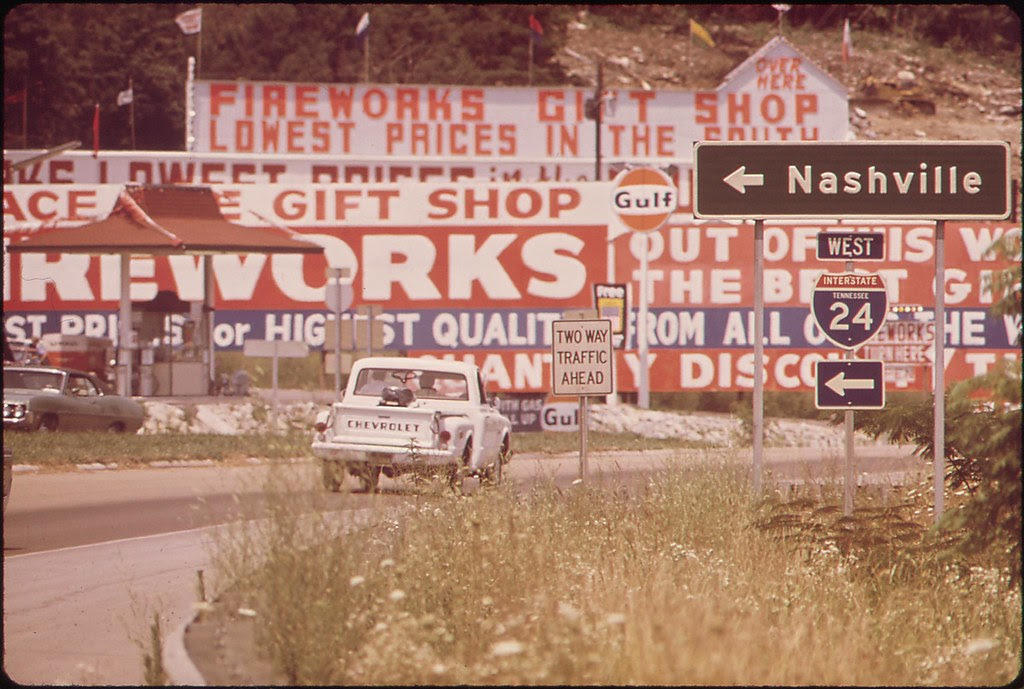 Visual pollution along Interstate 24, Tennessee: photo by William Strode, September 1972
(U.S. National Archives)
Visual pollution along Interstate 24, Tennessee: photo by William Strode, September 1972
(U.S. National Archives)