.

An injured woman reacts at a site hit by airstrikes in the rebel held area of Old Aleppo, Syria: photo by Abdalrhman Ismail / Reuters, 28 April 2016
Syrians evacuate an injured man amid the rubble of destroyed buildings following a reported air strike on the rebel-held neighbourhood of Al-Qatarji, in the northern Syrian city of Aleppo on Friday: photo by Ameer Alhalbi/ AFP, 29 April 2016
An employee experiences "birth" through a latex "womb" at a Wake and Death Experience Pavilion in Shanghai, China
: photo by Aly Song/Reuters, 22 April 2016
Joseph Ceravolo: Kin Pain
June 18, 1987
Walk quietly into the confusion,
Ascend lovingly into the marshes
until you breathe no more.
Walk quietly into the fusion
of love and kindred pain.
Joseph Ceravolo (1934-1988): Kin Pain, 18 June 1987, from Collected Poems, 2012

A picture of hands holding smartphones taking pictures of hands holding smartphones, as audience members await Republican presidential candidate Donald Trump before a campaign rally at West Chester University in West Chester, Pennsylvania: photo by Matt Slocum / AP, 25 April 2016


An exhibitor checks his phone during the 2016 Shanghai International Art Festival Of Tattoos in Shanghai, China: photo by Aly Song / Reuters, 22 April 2016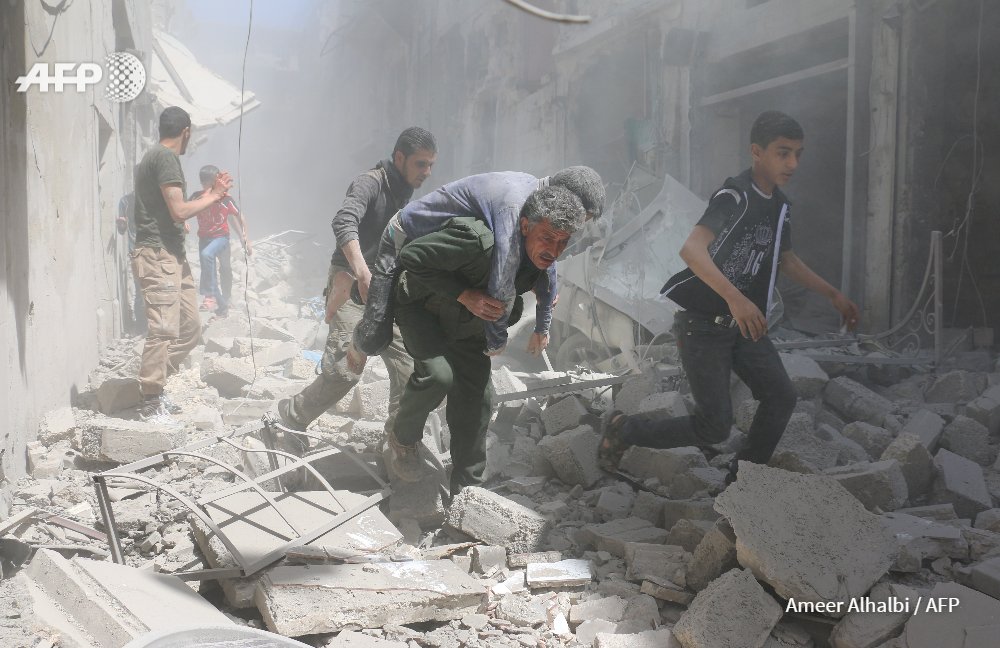 #Syria Following a reported air strike in Aleppo #AFP Photo by Ameer Alhalbi: image via Aurelia BAILLY @AureliaBAILLY, 29 April 2016
Syrians evacuate a toddler from a destroyed building following a reported air strike on the rebel-held neighbourhood of al-Kalasa in the northern Syrian city of Aleppo
: photo by Ameer Alhalbi / AFP, 28 April 2016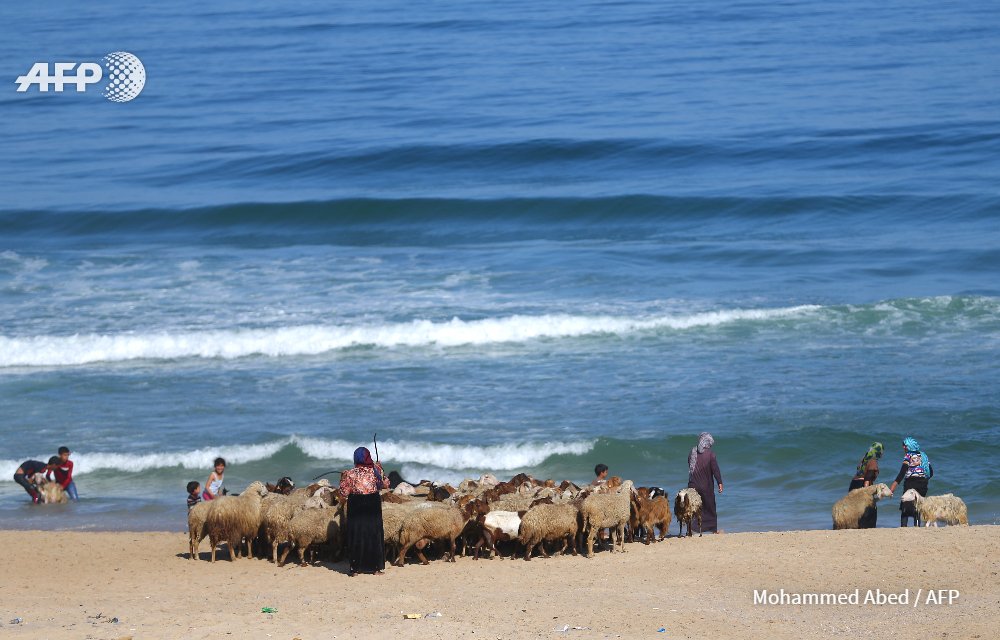 #Palestinians Bedouin shepherds wash their lambs in the sea in #Gaza City #AFP Photo by @m55baba: image via Aurelia BAILLY @AureliaBAILLY, 29 April 2016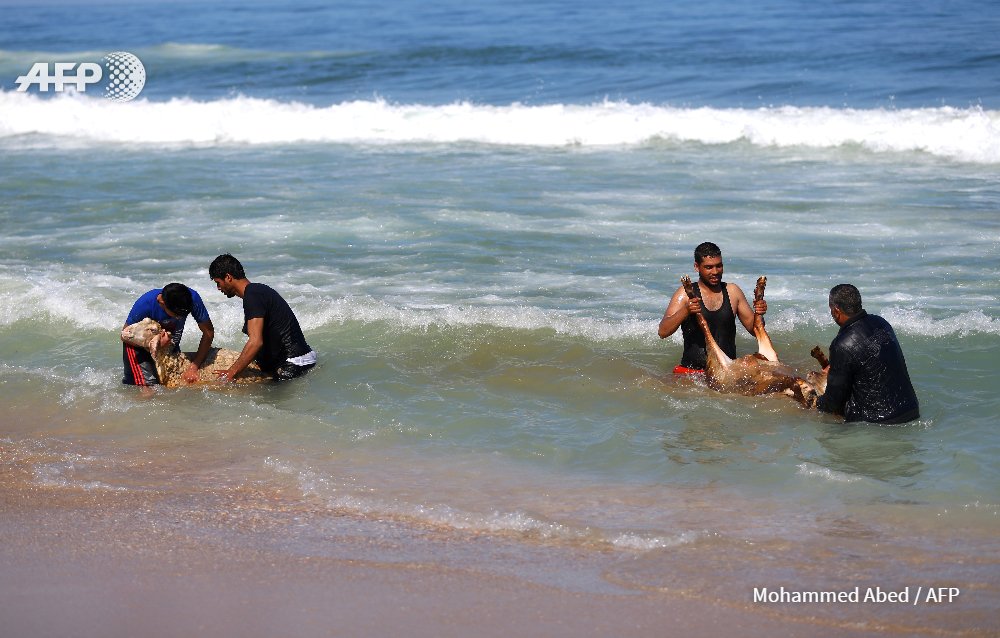 #Palestinians Bedouin shepherds wash their lambs in the sea in #Gaza City #AFP Photo by @m55baba: image via Aurelia BAILLY @AureliaBAILLY, 29 April 2016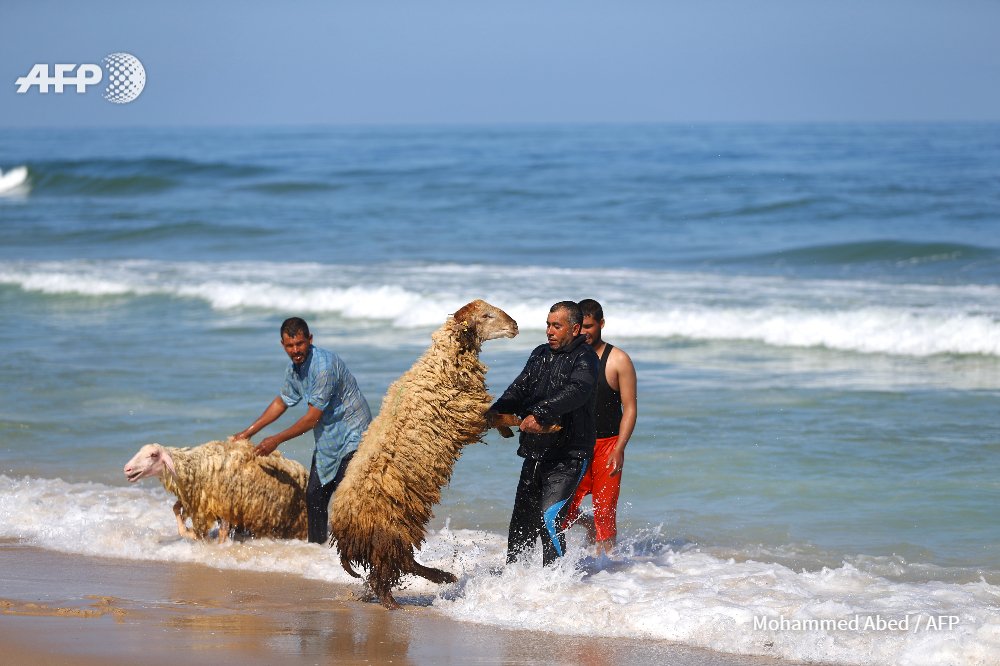 #Palestinians Bedouin shepherds wash their lambs in the sea in #Gaza City #AFP Photo by @m55baba: image via Aurelia BAILLY @AureliaBAILLY, 29 April 2016
A Palestinian Bedouin shepherd pulls a lamb into the water to wash it in Gaza City. Every year before the beginning of the summer, shepherds wash their herds in the sea.: photo by Mohammed Abed / AFP, 29 April 2016

Children peer from a carriage at a train station turned into a makeshift refugee camp at the northern Greek border point of Idomeni: photo by Gregorio Borgia / AP, 29 April 2016