.

A rescued hedgehog sleeps in shredded newspaper at the West Hatch RSPCA wildlife centre in Somerset. Numbers of rescued hedgehogs have increased as milder weather is causing litters of babies to be born early, that then may not survive the winter: photo by Ben Birchall/PA, 28 November 2014


Philip Larkin: The Mower
The mower stalled, twice; kneeling, I found
A hedgehog jammed up against the blades,
Killed. It had been in the long grass.

I had seen it before, and even fed it, once.
Now I had mauled its unobtrusive world
Unmendably. Burial was no help:

Next morning I got up and it did not.
The first day after a death, the new absence
Is always the same; we should be careful

Of each other, we should be kind
While there is still time.
Philip Larkin (1922-1985): The Mower, 12 June 1979, from Humberside (Hull Club Literary Magazine), Autumn 1979, in Selected Poems, 1983
West European Hedgehog (Erinaceus europaeus), Emmendennen Wood, Emmen, Netherlands
: photo by Hrald, 2009
European Hedgehog (Erinaceus europaeus)
: photo by Gaudete, 21 July 2007
A woman holds a hedgehog at the Harry hedgehog cafe in Tokyo, Japan. In a new animal-themed cafe, 20 to 30 hedgehogs of different breeds scrabble and snooze in glass tanks in Tokyo's Roppongi entertainment district. Customers have been queuing to play with the prickly mammals, which have long been sold in Japan as pets. The cafe's name Harry alludes to the Japanese word for hedgehog, harinezumi.: photo by Thomas Peter / Reuters, 5 April 201

6
Kind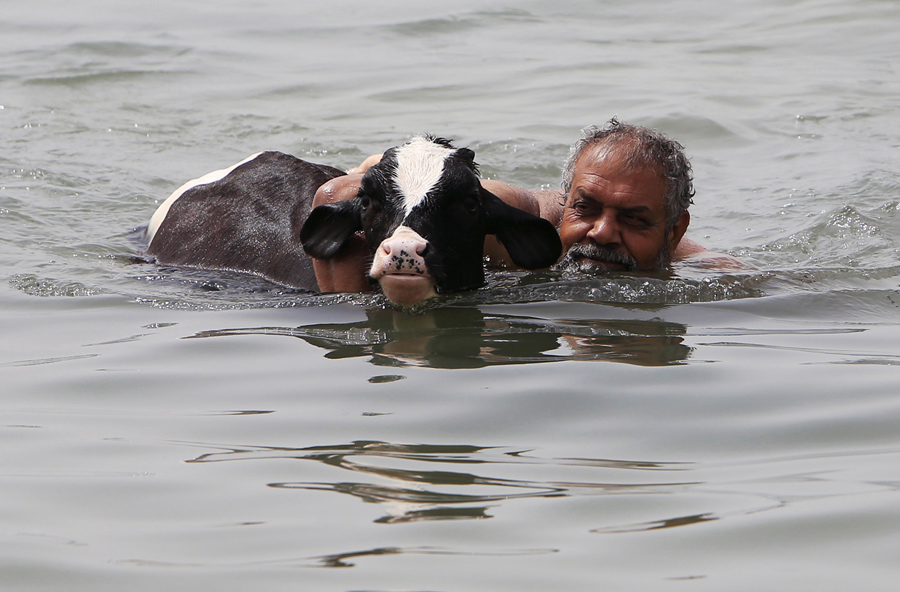 A man swims with a calf in the port city of Sidon in southern Lebanon: photo by Ali Hashisho / Reuters, 8 April 2015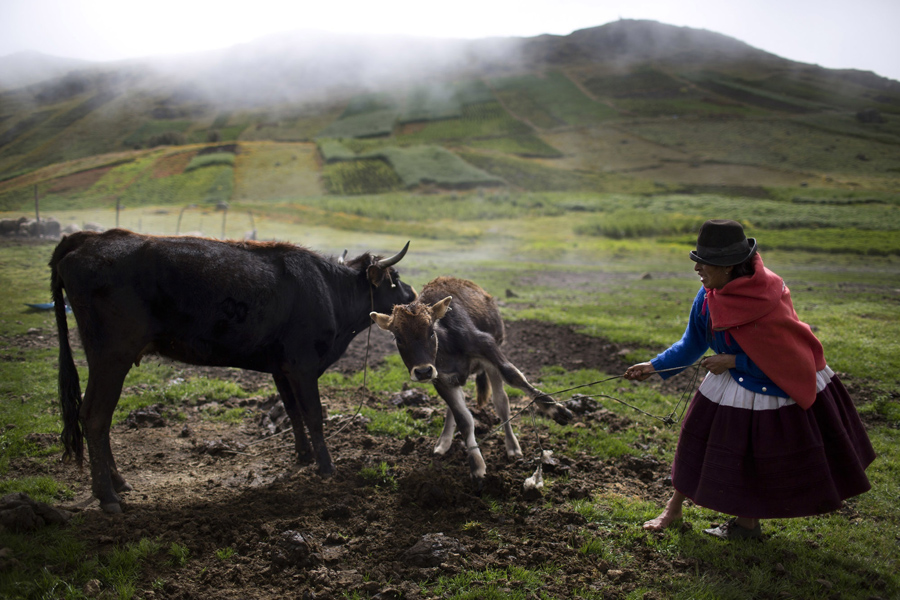 A woman pulls a calf away from its mother, so she can milk the adult, in Uchuraccay, Peru: photo by Rodrigo Abd / AP, 9 April 201

6
A newborn Asian elephant is helped by his mother Farina (R) to stand up at Pairi Daiza wildlife park, a zoo and botanical garden, in Brugelette, Belgium: photo by Francois Lenoir/Reuters, 25 May 2016
Dairy cows nuzzle a barn cat as they wait to be milked at a farm in Granby, Quebec: photo by Christinne Muschi/Reuters, 26 July 2015
Giant panda cubs are seen inside baskets at a giant panda breeding centre in Ya'an, Sichuan province, China: photo by Reuters, 21 August 2015
A cow stands in the middle of a busy road as auto-rickshaws pass by in Bengaluru, India: photo by Abhishek N. Chinnappa/Reuters, 2 June 2015
Buffalos escape a fire, which is spreading on a patch of land by the Yamuna river, on a hot summer day in New Delhi, India: photo by Anindito Mukherjee/Reuters, 9 June 2015
Sika deer run after being released from a nature reserve on Strizhament Mountain, south of Stavropol, Russia: photo by Eduard Korniyenko / Reuters, 7 April 2016
The Cotopaxi volcano spews ash and vapor, as seen from El Pedregal, Ecuador. Cotopaxi began showing renewed activity in April and its last major eruption was in 1877: photo by Dolores Ochoa/Associated Press, 3 September 2015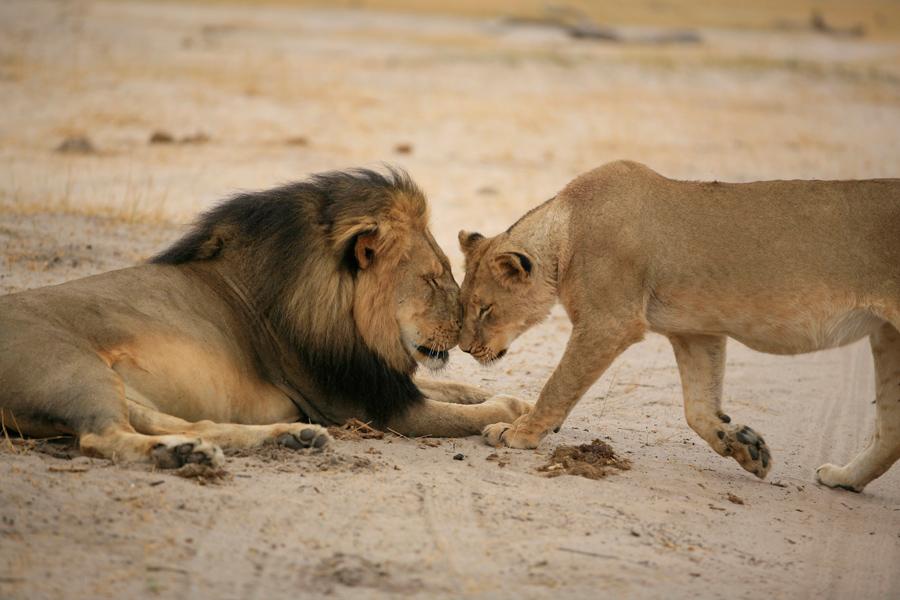 A lioness pays her respects to Cecil. During this time, the animal had twenty or more lions in his family.
: photo by Brent Stapelkamp/Anastasia Photo, 21 October 2012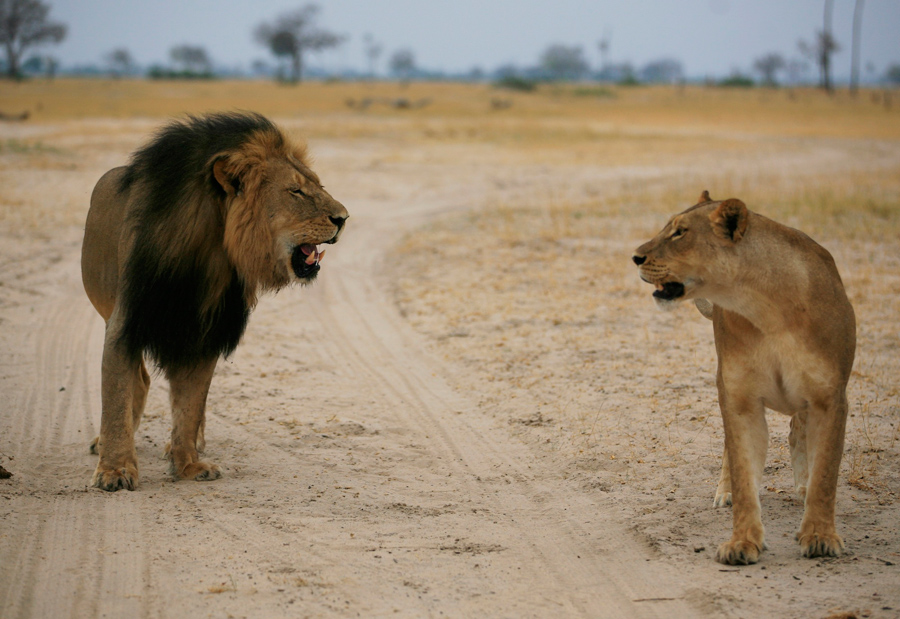 Cecil was a dominant male over a large area for most of his adult life. He is pictured here with his queen
: photo by Brent Stapelkamp/Anastasia Photo, 21 October 2015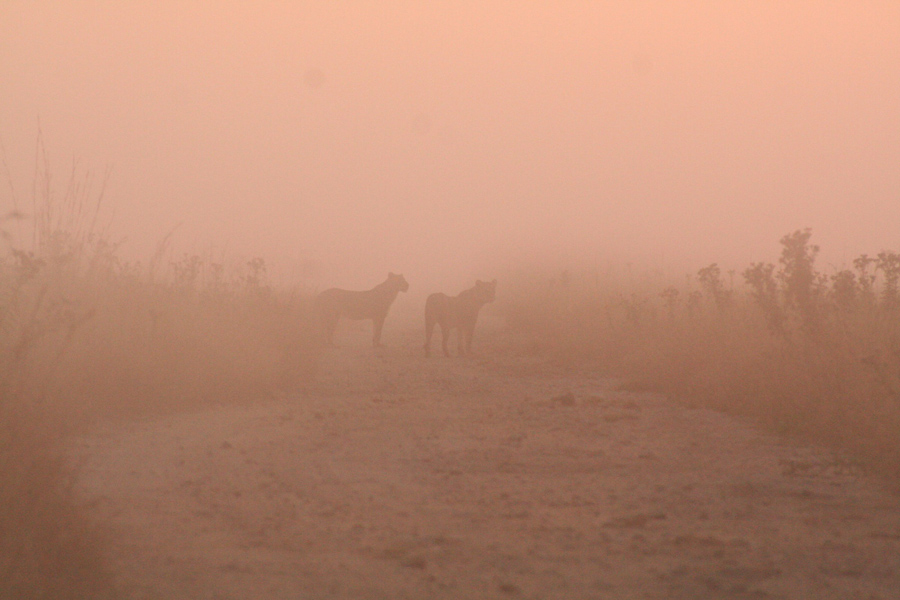 Two young males stand in the mist looking over a herd of buffalo
: photo by Brent Stapelkamp/Anastasia Photo, 19 April 2015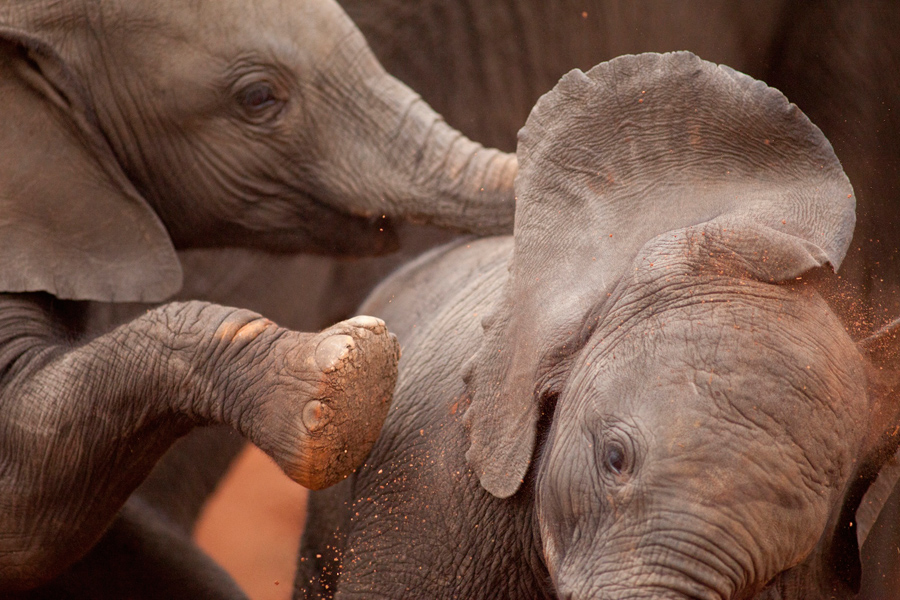 Elephants play in the park
: photo by Brent Stapelkamp/Anastasia Photo, 5 November 2014
A young cub, not content to sleep like the rest of the pride, yawns
: photo by Brent Stapelkamp/Anastasia Photo, 23 October 2013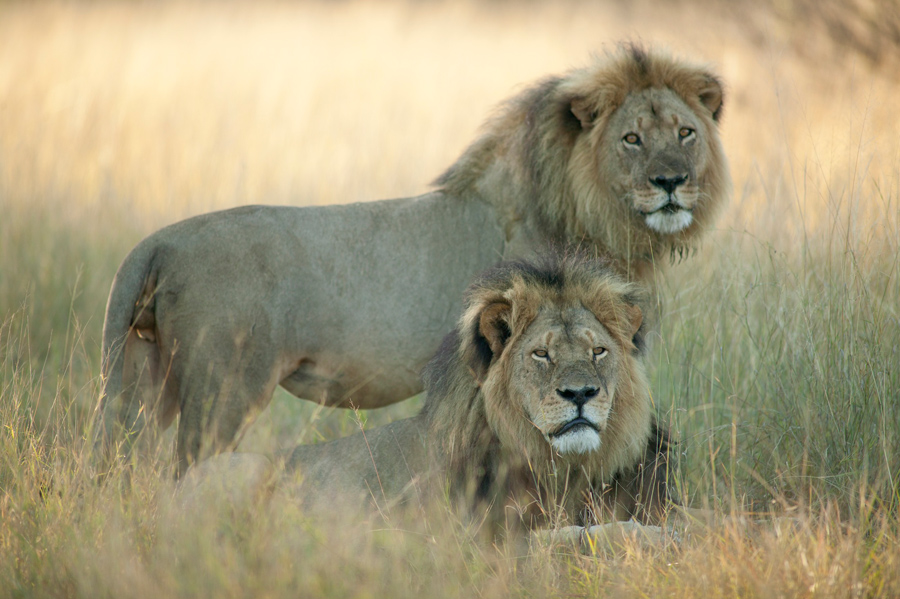 Jericho and Cecil are pictured on the last morning photographer Brent Stapelkamp would see Cecil. Although unrelated, these two lions maintained a strong alliance.

: photo by Brent Stapelkamp/Anastasia Photo, 27 May 2015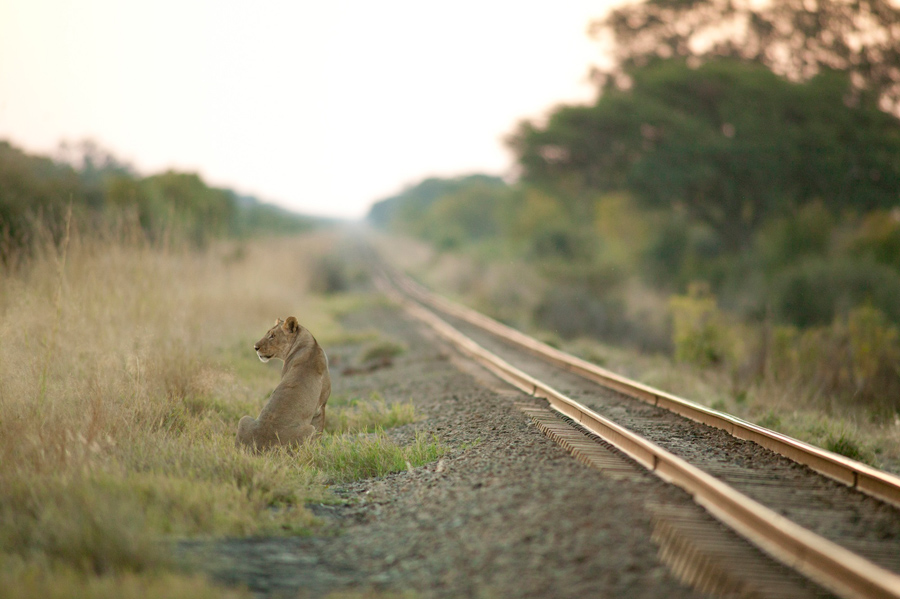 A lioness rests beside the railway that separates the park from a hunting area. The animals seem to know where they are safe and where they are not. Cecil crossed this exact track in July 2015 and never returned. Hwange National Park has lost about a dozen lions to this train over the years.
: photo by Brent Stapelkamp/Anastasia Photo, 10 June 2015
Cats crowd the harbor on Aoshima Island in the Ehime prefecture in southern Japan. An army of cats rules the remote island in southern Japan, curling up in abandoned houses or strutting about in a fishing village that is overrun with felines outnumbering humans six to one: photo by Thomas Peter/Reuters, 25 February 2015


Owls are spotted sitting in hollow nest in Patan, Nepal: photo by Narendra Shrestha/EPA, 18 November 2015
Lemurs eat at Qingdao Forest Wildlife World in Qingdao, Shandong province, China: photo by China Daily/Reuters, 27 January 2015


A gosling peers out from its mother's wings in Santa Clara, California: photo by Marcio Jose Sanchez/Associated Press, 15 April 2015


A Gentoo penguin feeds its baby at Station Bernardo O'Higgins in the Antarctic: photo by Natacha Pisarenko/Associated Press, 22 January 2015


One stork stands on the back of another as they communicate with each other on a nest on a structure in Biebesheim am Rhein, Germany. A nesting colony of the migratory birds has been present for two years here. The birds return every year for rearing their young.: photo by Boris Roessler/EPA, 9 March 2015


"The

m

essage of Islam is

f

orgiveness"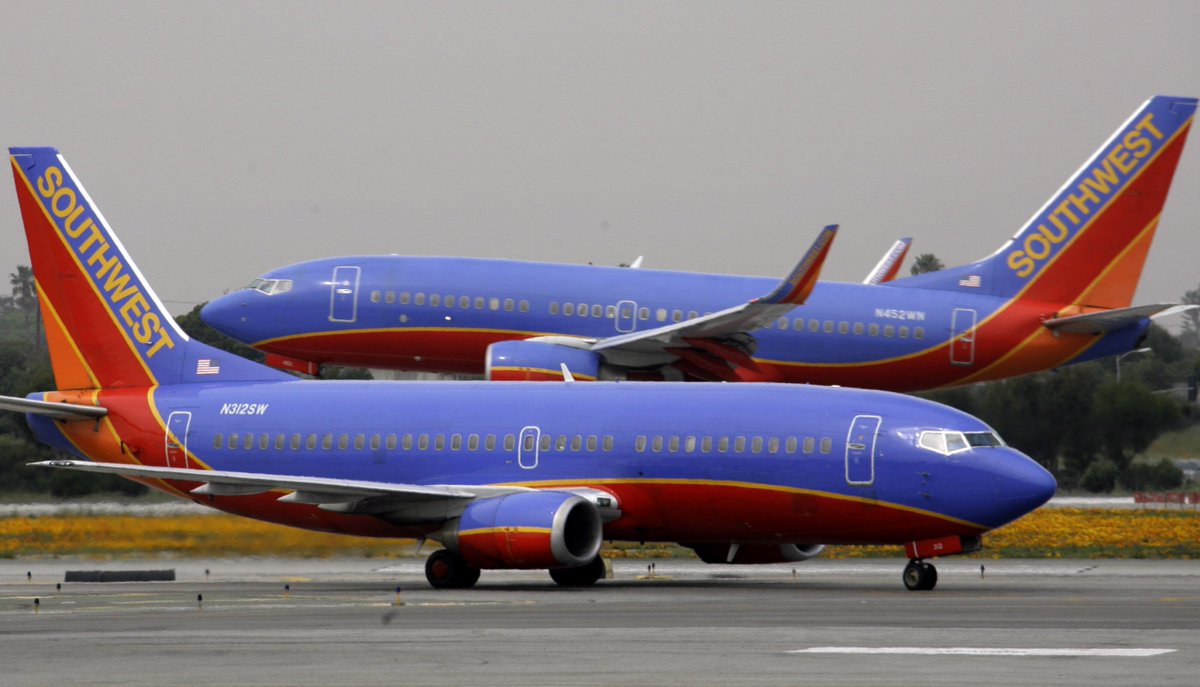 Cal student removed from @SouthwestAir plane after passengers hear him speaking Arabic: image via SFGate @SFGate, 16 April 2016
Iraqi seeks apology after being removed from Oakland-bound plane: Steve Rubenstein and Kimberly Veklerov, San Francisco Chronicle, 16 April 2016
A UC Berkeley student who was removed from a Southwest Airlines plane after a fellow passenger heard him speaking in Arabic on his mobile phone is still waiting for an explanation and an apology from somebody.
Khairuldeen Makhzoomi, a 26-year-old Iraqi refugee and the son of a slain Iraqi diplomat, had just boarded his Oakland-bound flight at Los Angeles International Airport on April 6 when he called and spoke with an uncle on his mobile phone.
After the call ended, Makhzoomi said a female passenger looked at him, got up and left her seat. A short time later, an airport employee told Makhzoomi to get off the plane.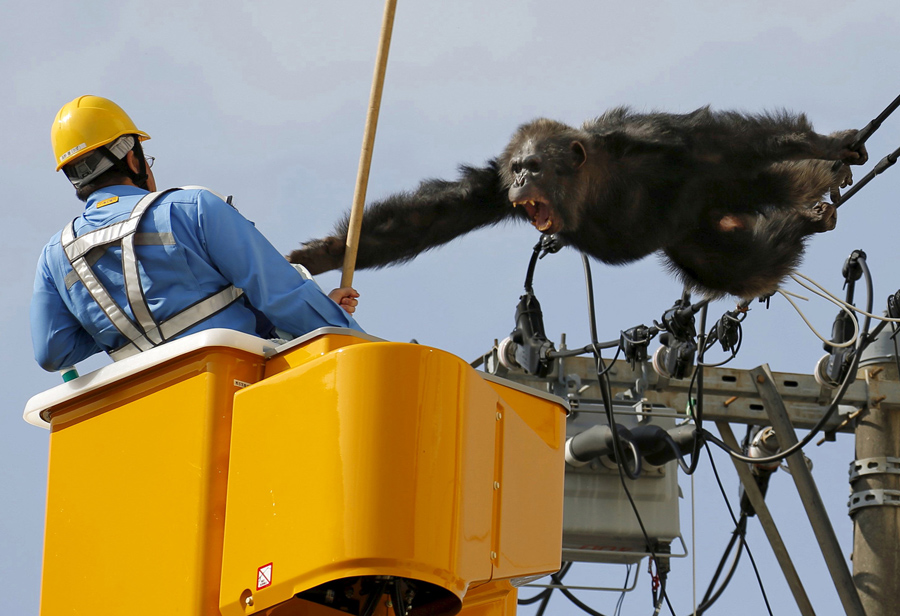 Makhzoomi said his phone conversation had been with an uncle in Baghdad. They had discussed a meeting of the Los Angeles World Affairs Council that Makhzoomi had attended.
After he was led from his seat, Makhzoomi said he was questioned in the aircraft jet way by a series of security and police officers. At one point, he told them he was a victim of discrimination.
"I told them, 'This is what Islamophobia looks like,'" he said. "And that's when they said I could not get on the plane, and they called the FBI."
Workers set up a natural gas pipeline during a dust storm at Iraq's border with Iran in Basra, southeast of Baghdad: photo by Essam Al Sudani / Reuters, 12
April 2016
Makhzoomi, who is studying political science and near Eastern languages and literature at Berkeley, said he was interrogated at length, sniffed by police dogs and subjected to an intimate body search in front of passersby. FBI agents arrived and questioned him some more.
Southwest, in a statement, said it removed the student from the plane because of what it called "potentially threatening comments made aboard our aircraft" and "further discussion.": photo by Kurt Rogers /San Francisco Chronicle, 16 April 2016
"I had an emotional breakdown and cried a little bit," Makhzoomi said. "I was so afraid. I was so scared."
Hours later, he was allowed to leave the terminal and his Southwest ticket was refunded. He bought a ticket from another airline in Los Angeles and arrived in Oakland nine hours late.
"We were asked to respond, and we determined no further action was necessary," said Ari DeKofsky, a spokeswoman for the FBI's Los Angeles office. She declined to elaborate on what actions agents took when they responded.
A Kisin, a Mayan death god, 600-900 AD, is displayed at the exhibition 'The Maya—Language of Beauty' at the Martin-Gropius-Bau museum in Berlin: photo by Markus Schreiber / AP, 11 April 2016
Southwest, in a statement, confirmed it had removed Makhzoomi from the plane because of what it called "potentially threatening comments made aboard our aircraft" and "further discussion." The airline said it would not have acted "without a collaborative decision rooted in established procedure." It declined to elaborate.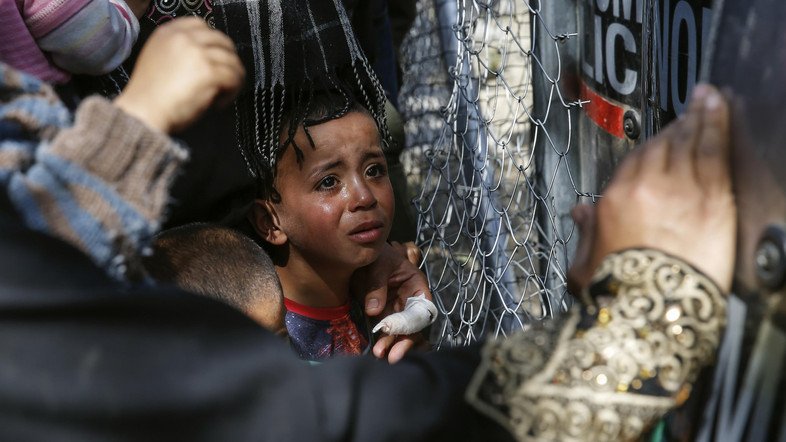 #Greece urged to stop locking up child #migrants: image via Al Arabiya English Verified account @AlArabiya_Eng, 16 April 2016
Southwest said it would not identify the person who complained or specify what the person reported to have heard. The airline issued a statement that said it "regrets any less than positive experience on board our aircraft."
"We're concerned that this is part of a trend of Muslims being profiled and their right to travel being impacted," said Zahra Billoo, executive director of the San Francisco chapter of the Council on American-Islamic Relations.
Executive director Zahra Billoo of the Council on American-Islamic Relations (left) and attorney Nasrina Bargzie (right). Billoo said the airline owed Makhzoomi and the public a clear explanation of the incident and a promise to review its procedures for handling similar incidents.: file photo by Liz Hafalia via San Francisco Chronicle, 16 April 2016
Billoo said the airline owed Makhzoomi and the public a clear explanation of the incident and a promise to review its procedures for handling similar incidents.
"For whatever reason, he was not allowed to fly on the airplane and yet he was cleared by law enforcement," Billoo added. "We worry that they're being overzealous."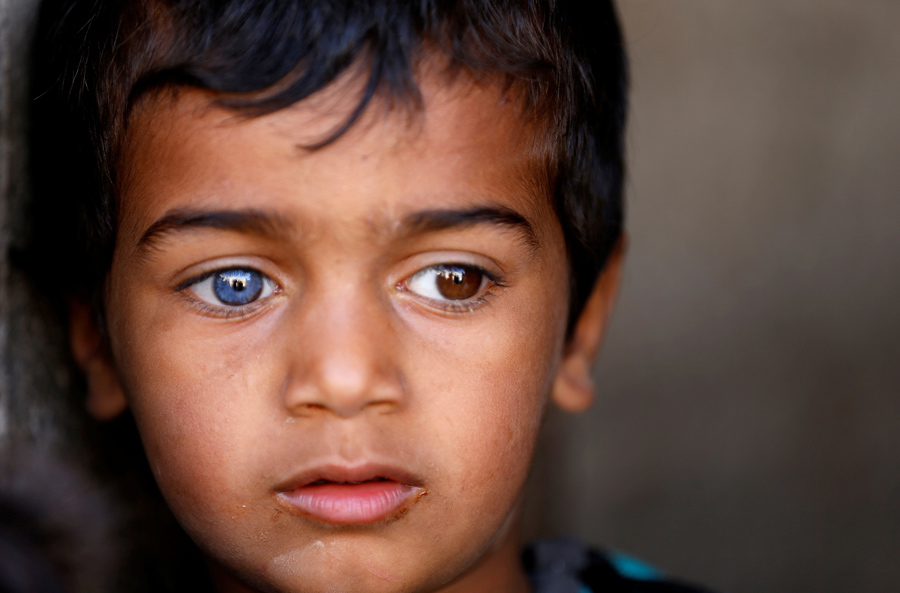 A boy with differently colored eyes waits in the doorway of his family's house during a house-to-house anti-polio vaccination campaign in Yemen's capital of Sanaa: photo by Khaled Abdullah / Reuters, 12 April 201

6
The incident in Los Angeles was followed by a similar removal of a Southwest passenger from a flight in Baltimore on Wednesday. That passenger, a woman wearing an Islamic scarf, was asked to leave the plane after she attempted to change seats during an intermediate stop on a flight from Washington, D.C., to Chicago. No other details about that incident were immediately known.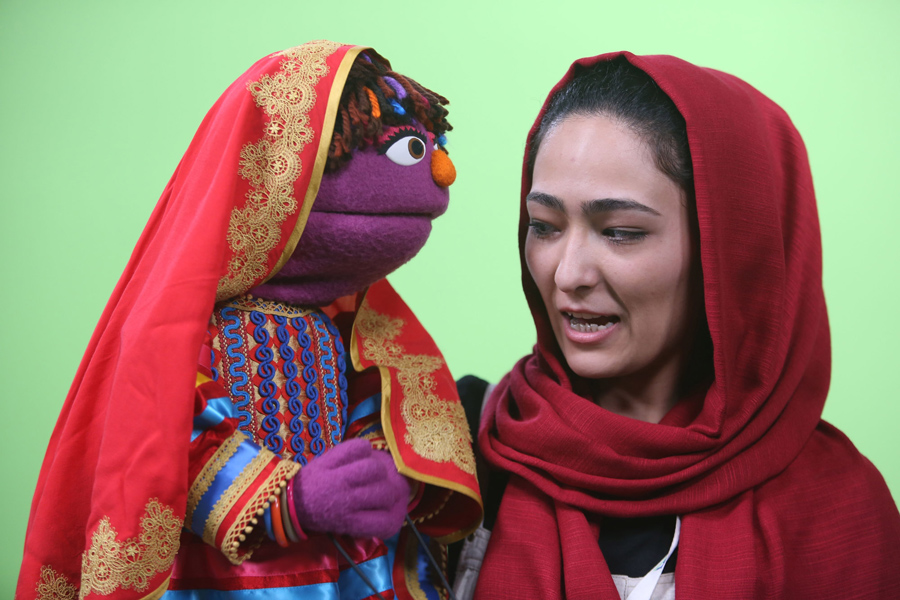 Makhzoomi, who said he has taken two dozen flights on Southwest in the past year or so and is a member of its frequent flier plan, said he was seeking nothing more from the airline than an apology.
"I don't want money," he said. "I don't care about that. The message of Islam is forgiveness. That's all I want."
Southwest Airlines Boeing 737 aircraft. A UC Berkeley student was removed from an Oakland-bound Southwest Airlines plane at Los Angeles International Airport after a fellow passenger heard him speaking in Arabic on his mobile phone: file photo by Robert Alexander, 16 May 2013 via San Francisco Chronicle, 16 April 2016
Iraqis from the town of Heet in Iraq's Anbar province, are evacuated by government forces to a safe area far from the battlefields where Iraqi troops are trying to retake the western town from the Islamic State: photo by
adh Al-Dulaimi/AFP, 6 April 2016
Iraqis from the town of Heet in Iraq's Anbar province, are evacuated by government forces to a safe area far from the battlefields where Iraqi troops are trying to retake the western town from the Islamic State: photo by
adh Al-Dulaimi/AFP, 6 April 2016
"Make America Hate Again" #DumpTrump Rally in NYC: image via Chuck Modi @ChuckModi1, 19 March 2016