.
Skies above Aleppo: photo by Baraa Al-Halabi, 16 November 2015
I'm muslim, ISIS also killed my Muslim friends ISIS against Humanity Pray for the French people who stood with the Syrian Revolution: baraa al halabi @baraaalhalabi, 14 November 2015
Baraa Al-Halabi, photographer

: photo courtesy Baraa Al-Halabi, 16 November 2015
.........................
From Racine
It was a dream and shouldn't I bother about a dream?
But it goes on you know, tears me rather.
Of course I try to forget it but it will not let me.
Well it was an extraordinarily dark night at midnight
My mother Jezebel appeared suddenly before me
Looking just as she did the day she died, dressed grandly.
It was her pride you noticed, nothing she had gone through touched that
And she still had the look of being most carefully made up
She always made up a lot she didn't want people to know how old she was.
She spoke: Be warned my daughter, true girl to me, she said,
Do not suppose the cruel God of the Jews has finished with you,
I am come to weep your falling into his hands, my child.
With those appalling words my mother,
This ghost, leant over me stretching out her hands
And I stretched out my hands too to touch her
But what was it, oh this is horrible, what did I touch?
Nothing but the mangled flesh and breaking bones
Of a body that the dogs tearing quarrelled over.
Florence Margaret "Stevie" Smith (1902-1971): Songe d'Athalie, from Not Waving But Drowning, 1957

Chrom o chocolat besnier -- mme sarah bernhardt dans athalie -- verger: photo by patrick.marks, 10 August 2015

Reflets des palmiers Jaguar XK120 Roadster -- chez Tante Athalie -- Mon Repos -- Pamplemousses -- Ile Maurice [Mauritius]
]: photo by Richard Burger, 1 August 2015

UK - Queen Elizabeth II, Prince Philip and Prince Charles attend the annual Braemar Gathering. By @acbphoto #AFP: image via Frédérique Geffard @fgeffard, 6 September 2015
Good morning. Yesterday The Queen attended the 200th #Braemar gathering. I use to also enjoyed attending the games: image via The Royal Butler @TheRoyalButler, 6 September 2015

Queen Elizabeth II greets actor Angelina Jolie to present her with the insignia of an Honorary Dame Grand Cross of the Most Distinguished Order of St Michael and St George, in the 1844 room at Buckingham Palace, London: photo by Anthony Devlin / PA via The Guardian, 11 October 2014
A migrant sits next to his family's tent at a camp set near Calais, northern France, Wednesday. Thousands of migrants have been scaling fences near the Channel Tunnel linking the two countries and boarding freight trains or trucks destined for Britain: photo by Emilio Morenatti/AP, 5 August 2015
A migrant climbs a security fence of a Eurotunnel terminal in Coquelles near Calais, northern France. One man died on July 29 in a desperate attempt to reach England via the Channel Tunnel as overwhelmed authorities fought off hundreds of migrants, prompting France to beef up its police presence.: photo by
Philippe Hugen/AFP, 30 July 2014

City workers crossed the Millennium Bridge over the River Thames on a foggy morning in London: photo by Toby Melville/Reuters, 2 November 2015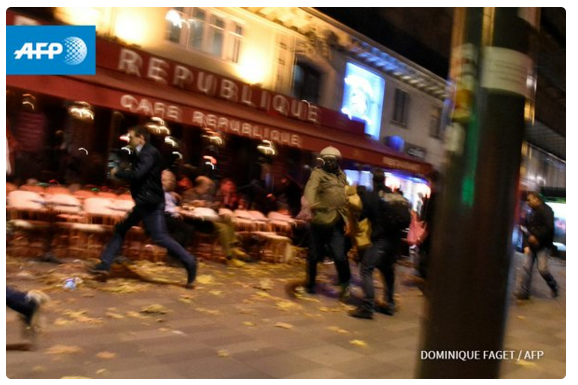 Photographe "de guerre" dans les rues de Paris
: témoignage sur @AFPMakingof @afpfr, 16 November 2015
ATHALIE. ACTE II, SCÈNE V.
Grande reine, est-ce ici votre place?
Quel trouble vous agite, et quel effroi vous glace?
Parmi vos ennemis que venez-vous chercher?
De ce temple profane osez-vous approcher?
Avez-vous dépouillé cette haine si vive...
Prêtez-moi l'un et l'autre une oreille attentive.
[…]
Un songe (me devrais-je inquiéter d'un songe?)
Entretient dans mon cœur un chagrin qui le ronge.
Je l'évite partout, partout il me poursuit.
C'était pendant l'horreur d'une profonde nuit.
Ma mère Jézabel devant moi s'est montrée,
Comme au jour de sa mort pompeusement parée.
Ses malheurs n'avaient point abattu sa fierté;
Même elle avait encor cet éclat emprunté
Dont elle eut soin de peindre et d'orner son visage,
Pour réparer des ans l'irréparable outrage.
«Tremble, m'a-t-elle dit, fille digne de moi.
Le cruel Dieu des Juifs l'emporte aussi sur toi.
Je te plains de tomber dans ses mains redoutables,
Ma fille.» En achevant ces mots épouvantables,
Son ombre vers mon lit a paru se baisser;
Et moi, je lui tendais les mains pour l'embrasser.
Mais je n'ai plus trouvé qu'un horrible mélange
D'os et de chair meurtris, et traînés dans la fange,
Des lambeaux pleins de sang, et des membres affreux
Que des chiens dévorants se disputaient entre eux.
Jean Racine (1639-1699): from Athalie, 1691
[L]e songe d'Athalie [...] avec son vécu indéniablement chargé, rapporté par une conscience traumatisée, vaut sans doute mieux que le simple morceau de rhétorique conventionnelle et ornementale à quoi il est parfois ramené. Mais cela ne constitue pas encore en soi une preuve d'enracinement du rêve dans la profondeur posychologique de la rêveuse, dans ce qui serait, en langage moderne, son ‹subconcient›. L'angoisse de la narratrice semble relever davantage de l'‹horreur sacrée› que de la découverte des forces obscures qui l'animent en profondeur.
-- J.-D. Gollut, Conter les rêves, Paris, 1993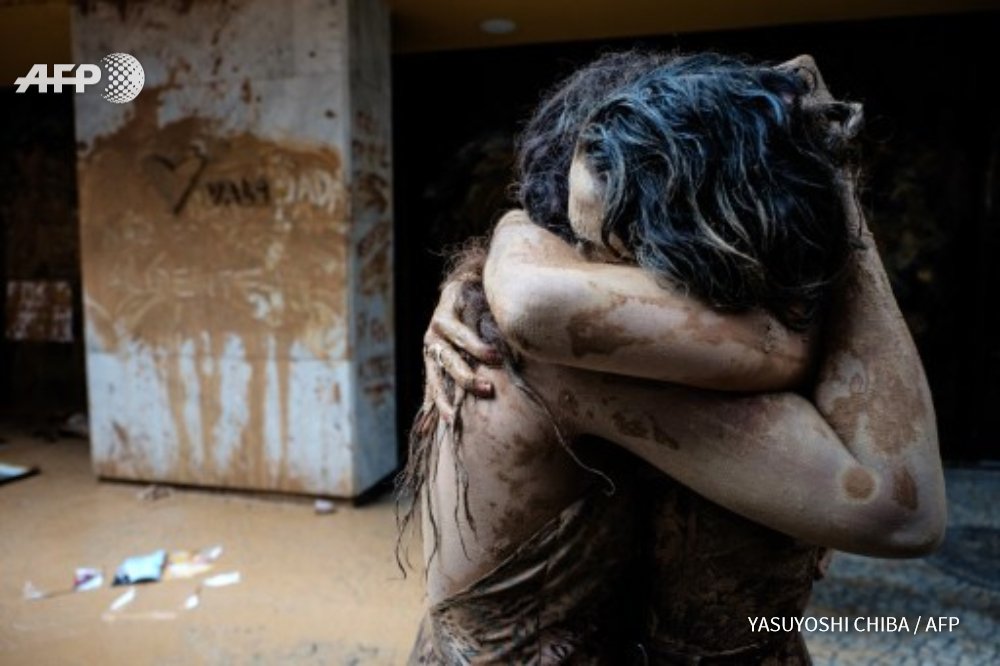 Protesters throw muddy water on Vale headquarters in Rio de Janeiro: image via Agence France-Presse @AFP, 16 November 2015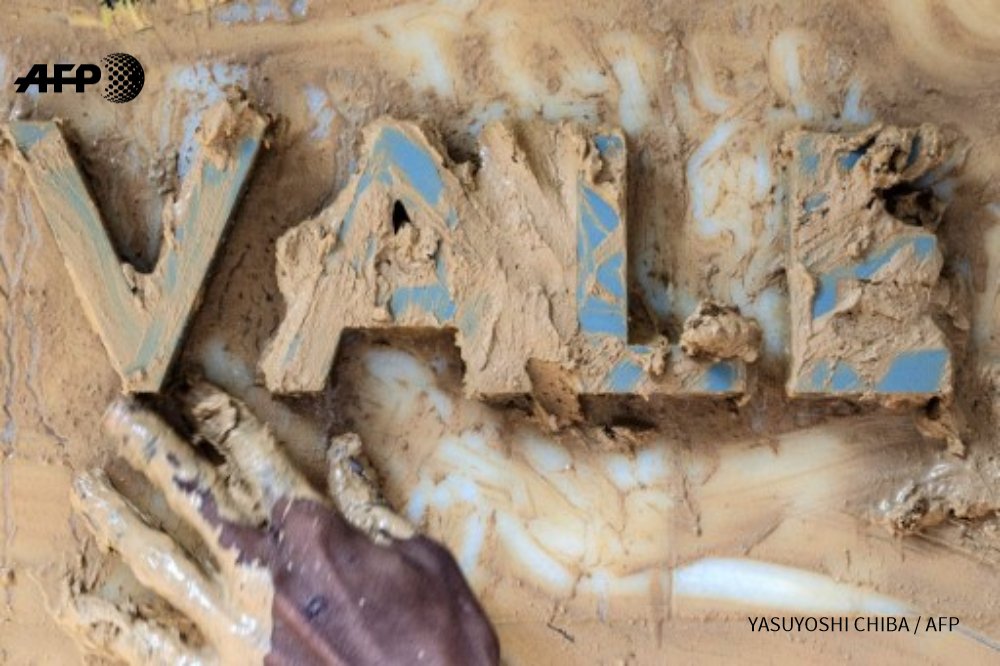 Protesters throw muddy water on Vale headquarters in Rio de Janeiro: image via Agence France-Presse @AFP, 16 November 2015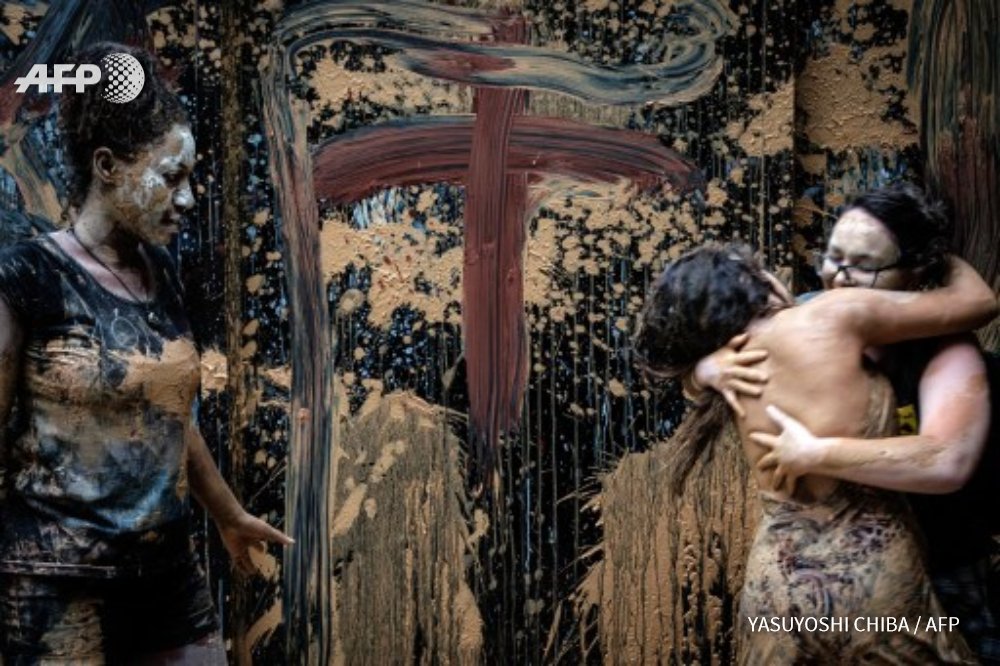 Protesters throw muddy water on Vale headquarters in Rio de Janeiro: image via Agence France-Presse @AFP, 16 November 2015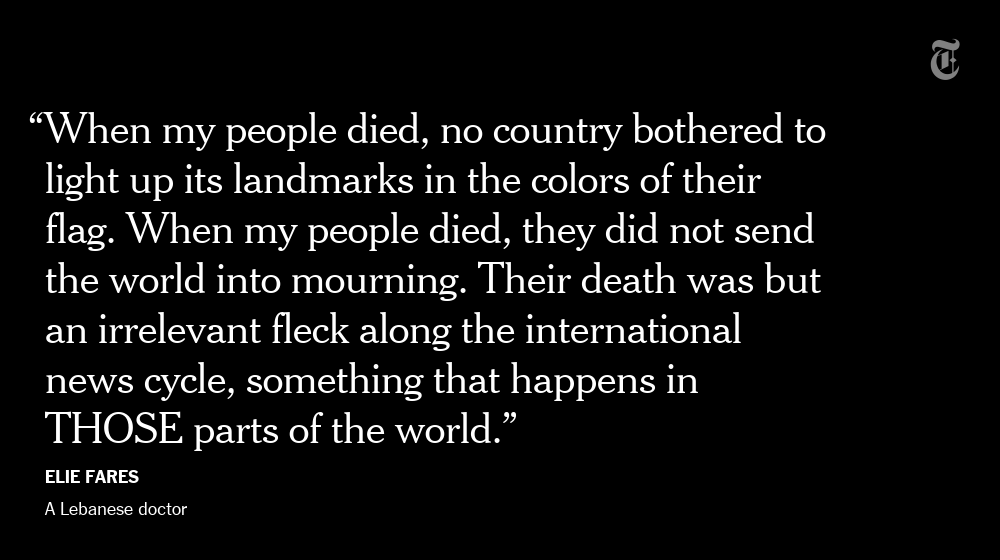 When a double suicide bombing rocked Beirut, there was no global outpouring of sympathy: image via New York Times Verified account @nytimes, 16 November 2015
The relatives of one of the victims of the twin suicide attacks in Beirut mourned during a funeral procession in the city's Burj al-Barajneh neighborhood: photo by
Wael Hamzeh/European Pressphoto Agency, 15 November 2015
The site of Thursday's twin suicide bombings in the Burj al-Barajneh neighborhood of Beirut, Lebanon: photo by
Bilal Hussein/Associated Press, 15 November 2015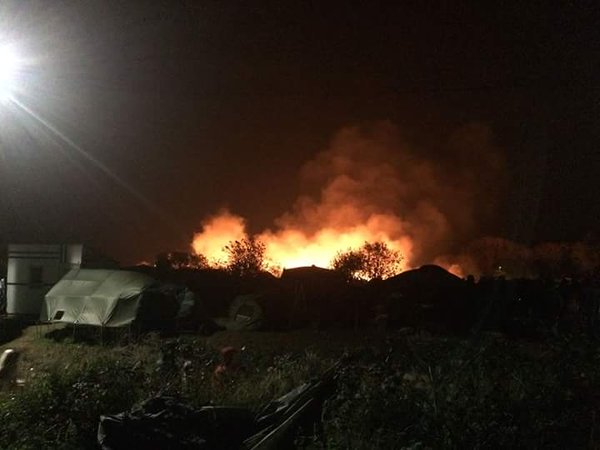 URGENT: Multiple reports say 'Jungle' refugee camp in #Calais set on fire (Pic MartaClinco): image via RT @RT Verified account @RT_com, 13 November 2015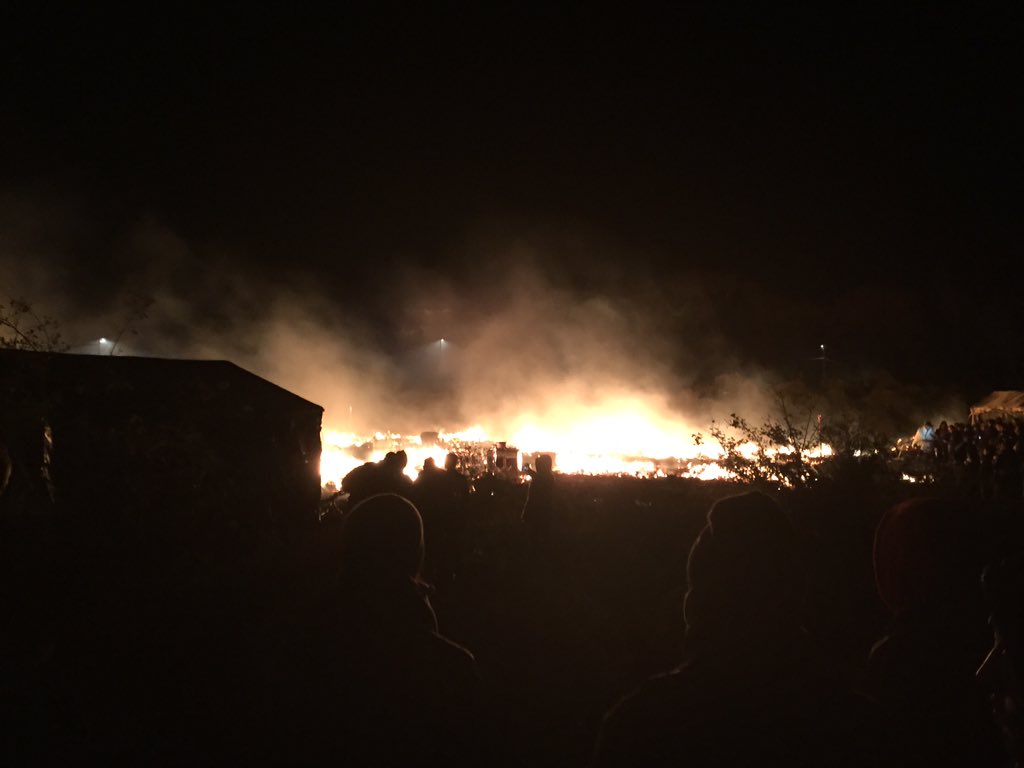 Nie wiadomo czy pożar Dżungli to celowe podpalenie. Warunki bezpieczeństwa w obozie są tragiczne #PoProstu: image via Tomasz Sekielski @sekielski, 13 November 2015
Aftermath of a #France airstrike in #Raqqa dozens of killed Civilians reported: image via Nidal @Nidalgazaui, 15 November 2015
A girl walks through the water as other migrants and refugees are helped by volunteers to disembark from a small boat after their arrival from the Turkish coast on the northeastern Greek island of Lesbos on Monday: photo by Santi Palacios/AP, 16 November 2015
Residents inspect a house demolished by Israeli troops in Qalandia between the occupied West Bank town of Ramallah and East Jerusalem: photo by
Abbas Momani/AFP, 16 November 2015
A Palestinian stone thrower stands near burning tyres during clashes with the Israeli army near the Israeli settlement of Beit El, neighboring Ramallah, on Monday: photo by
Atef Safadi/EPA, 16 November 2015
A plane crosses contrails as it prepares to land at the airport in Frankfurt am Main, western Germany, on Monday
: photo by
Frank Rumpenhorst/DPA/AFP, 16 November 2015
It was a dream and shouldn't I bother about a dream?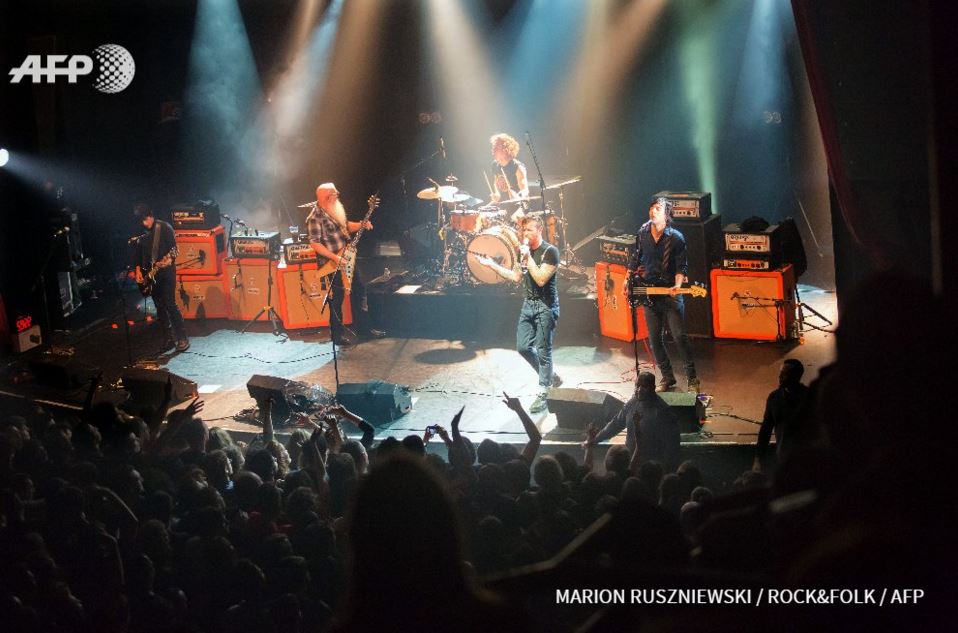 UK fans try to push Eagles of Death Metal to No. 1: image via Agence France-Presse @AFP, 16 November 2015

οἵη περ φύλλων γενεὴ τοίη δὲ καὶ ἀνδρῶν.
φύλλα τὰ μέν τ᾽ ἄνεμος χαμάδις χέει, ἄλλα δέ θ᾽ ὕλη
τηλεθόωσα φύει, ἔαρος δ᾽ ἐπιγίγνεται ὥρη:
ὣς ἀνδρῶν γενεὴ ἣ μὲν φύει ἣ δ᾽ ἀπολήγει.
-- Homer, Iliad VI, 147 ff
Even as are the generations of leaves, such are those also of men. As for the leaves, the wind scattereth some upon the earth, but the forest, as it bourgeons, putteth forth others when the season of spring is come; even so of men one generation springeth up and another passeth away.

-- the above, trans. A.T. Murray (1920)
The Aurora Borealis or Northern Lights illuminate the night sky near the town of Kirkenes in northern Norway: photo by Jonathan Nackstrand/AFP, 13 November 2015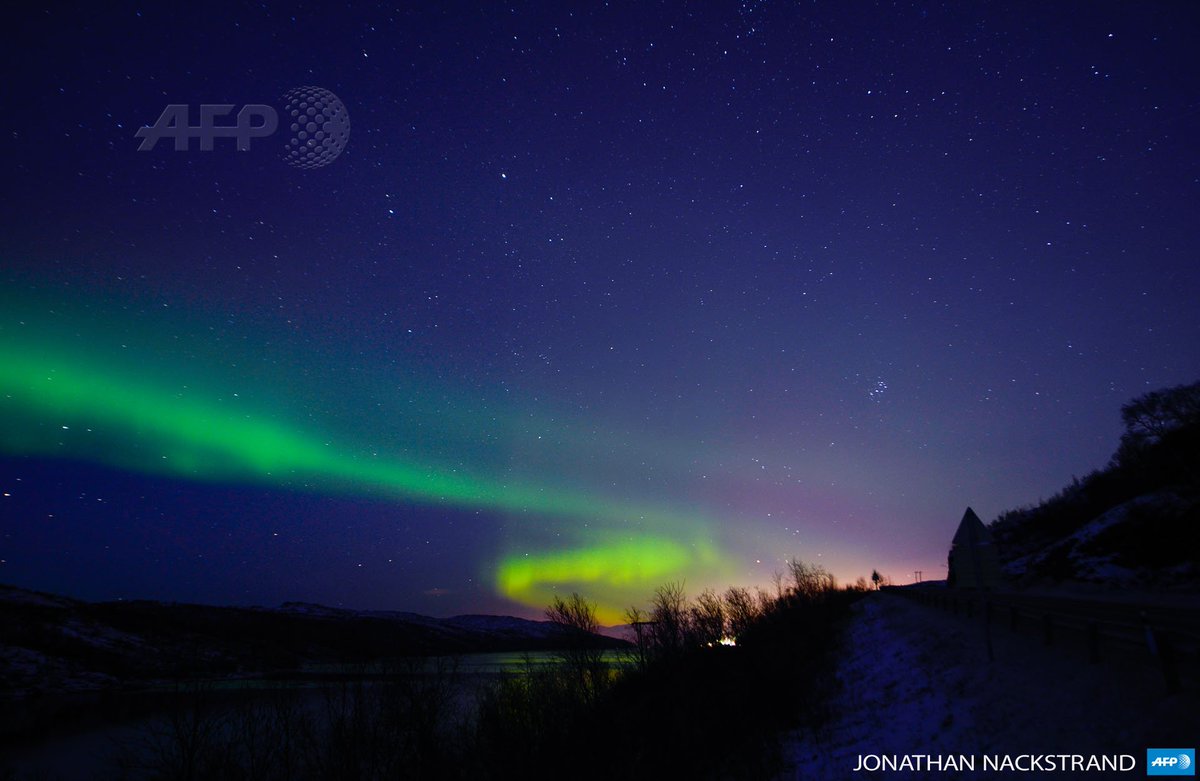 NORWAY - The Aurora Borealis illuminates the night sky near the town of Kirkenes. By @jnackstrand #AFP: image via AFP Photo Department AFPphoto, 12 November 2015
DSCT 6245. A submarine-launched Trident II missile lights up the sky. [Mendenhall Springs, California]
: photo by Robert Sexton, 7 November 2015
Missile Test over the Sheep Range. Trident II (D5)
missile launched from the USS Kentucky submarine. Observed from Desert National Wildlife Range, Nevada: photo by Dominic Gentilcore, 7 November 2015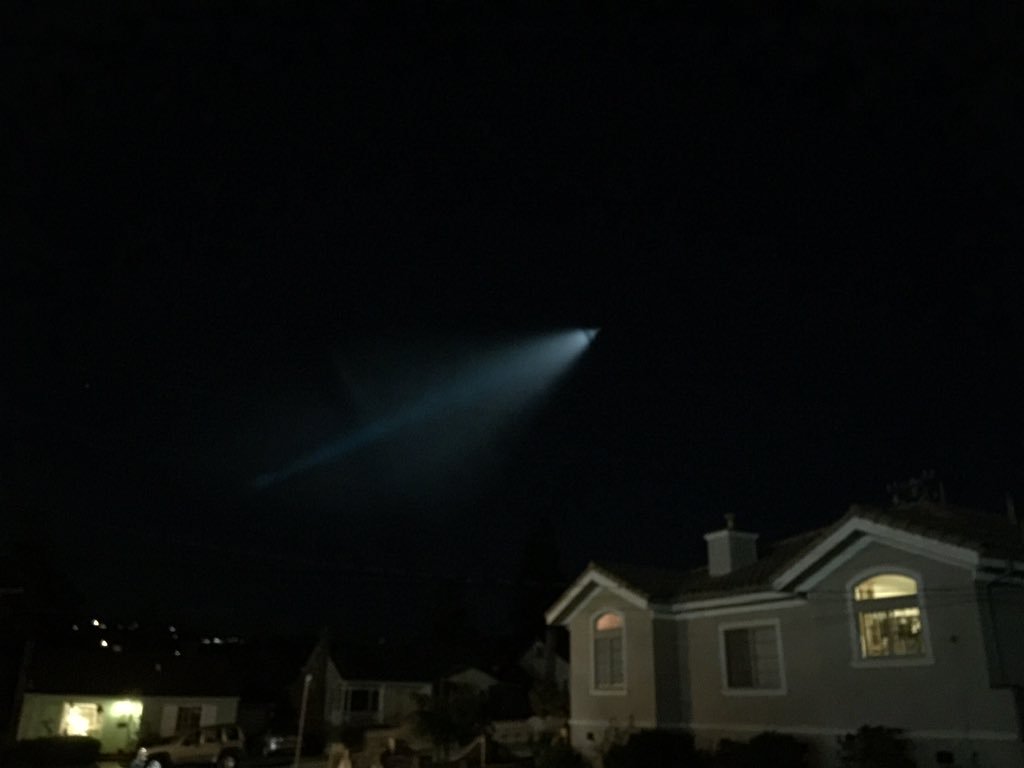 Rocket launch over the Bay Area. #rocket #missile #rocketlaunch #missilelaunch #lightshow
: image via Phil Thompson @psth, 7 November 2015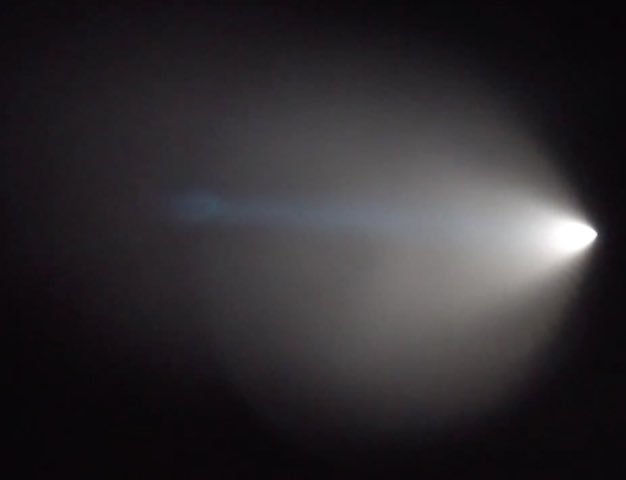 Saw the #tridentmissile #Missilelaunch
in #Scottsdale, AZ. Pretty darned cool. Now looking for #TauridsMeteorShower
: image via Gaurav Parekh @gpar2000, 7 November 2015
It's not a #UFO. My mother-in-law had the transmission on her broom serviced. #ufosighting @#Navy #Missilelaunch
: image via Real Truth @hardtruth4real, 7 November 2015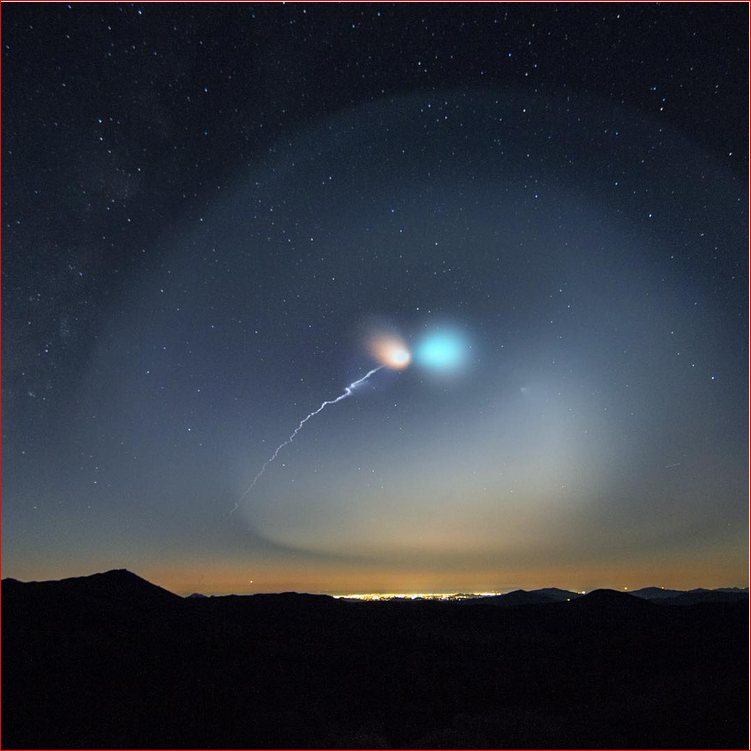 One Twitter user was doing a time lapse pic and happened to catch the #Missilelaunch #SanDiego #meteor on film
: image via o=AREA-82=o @Surveillance911, 7 November 2015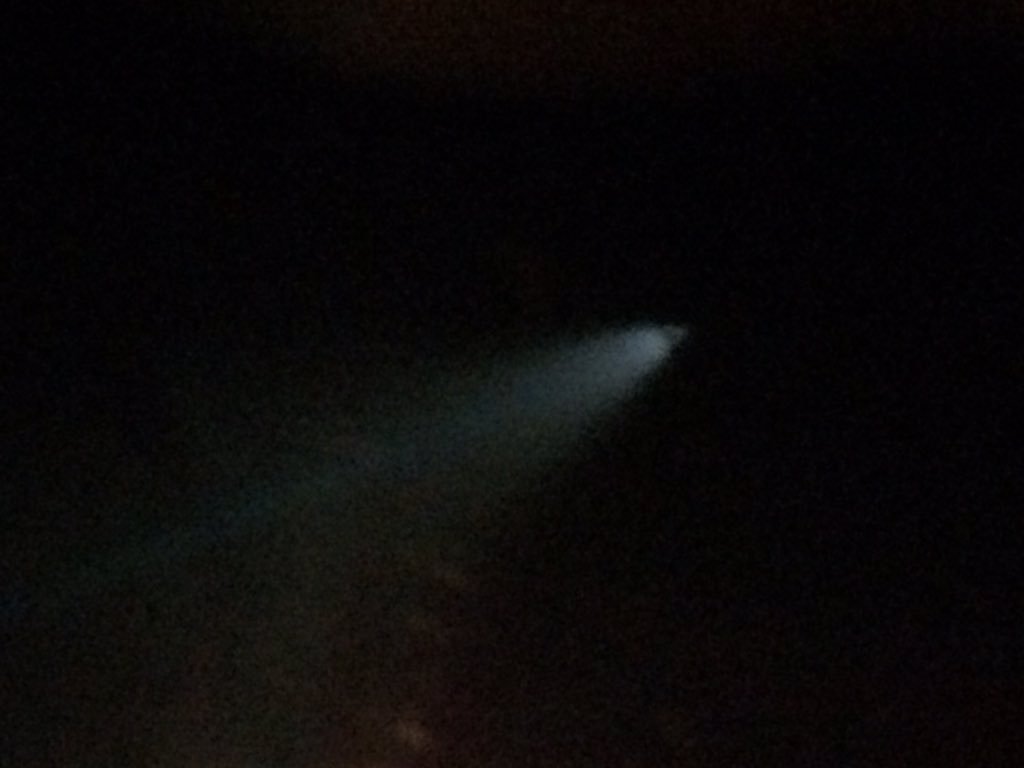 Saw the #lightinthesky #missile
while driving through @YubaCityCA
tonight, now I can say I've seen a
#Missilelaunch
: image via
Amber @Amberrae85, 7 November 2015
Thermonuclear #Missilelaunch
near Los Angeles is final sign of World War III on the precipice #SanDiego #meteor on film
: image via
Noemi Iliff @Nmlff931, 79 November 2015
A Navy missile is seen flying over downtown Los Angeles from the 4th Street bridge over 110 freeway
: photo by Preston Newman via Los Angeles Times, 9 November 2015
Trident missile launch seen above Golden Gate Bridge: photo by Abe Blair / Caters News Agency, 9 November 2015

Un songe (me devrais-je inquiéter d'un songe?)
A tree stands in the morning fog in Dresden, Germany: photo by Arno Burgi / EPA, 6 November 2015

Cold War Bunker. Harrington Airfield [UK].: photo by Nicholl of the Yard, 8 October 2015
Cold War Bunker 2. Harrington Airfield [UK].: photo by Nicholl of the Yard, 8 October 2015
Cold War Bunker 3. Harrington Airfield [UK].: photo by Nicholl of the Yard, 8 October 2015
Cold War Bunker 4. Harrington Airfield [UK].: photo by Nicholl of the Yard, 8 October 2015