.
"Trotters up". David Cameron is spending Brexit decision day in the royal box at Wimbledon.: image via Peter Walker @peterwalker99, 5 July 2018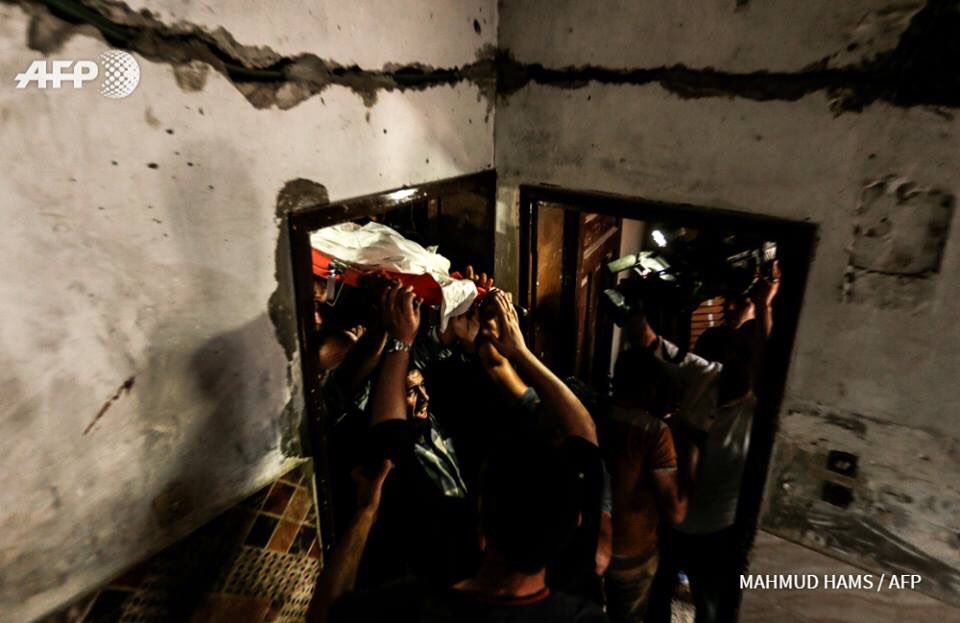 #Palestinian mourners carry the body of Mahmud al-Ghrabli, 16, during his #funeral in #GazaCity on July 5, 2018. A Palestinian teen shot by Israeli forces in May during major clashes. AFP #Photo / MAHMUD HAMS / #AFP: image via Mahmud Hams @MahmudHams, 5 July 2018
this is all happening somewhere else - far away - deep inside - yet near - unless we're all dead - whoever we were - and it's not - just yet -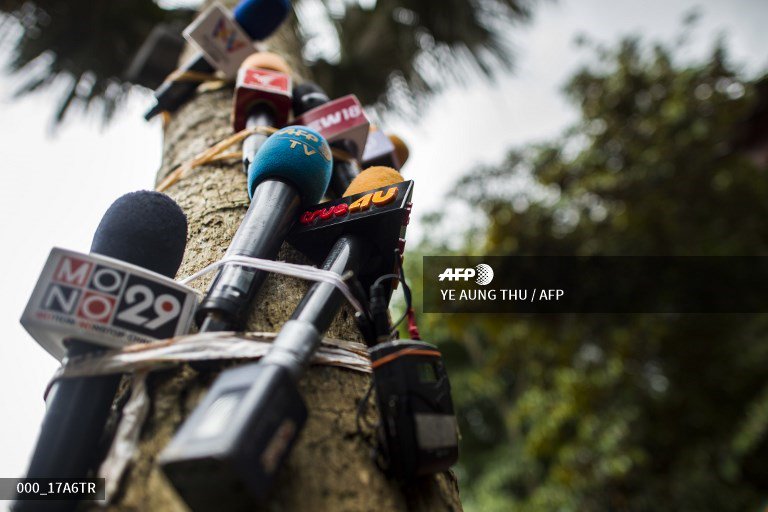 Ready for the press conference at the command centre as rescue operations continue for the 12 boys and their football team coach trapped in Tham Luang cave Photo @ye_aung_thu #Thailand #AFP: image via Frédérique Geffard @fgeffardAFP, 7 July 2018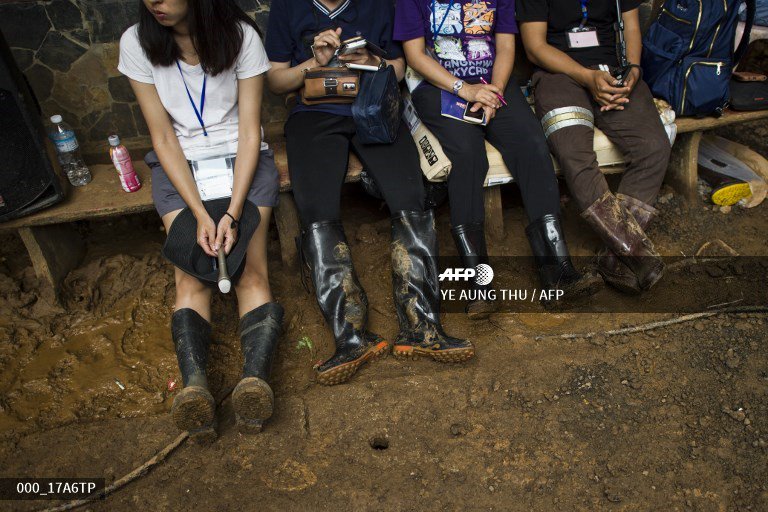 Ready for the press conference at the command centre as rescue operations continue for the 12 boys and their football team coach trapped in Tham Luang cave Photo @ye_aung_thu #Thailand #AFP: image via Frédérique Geffard @fgeffardAFP, 7 July 2018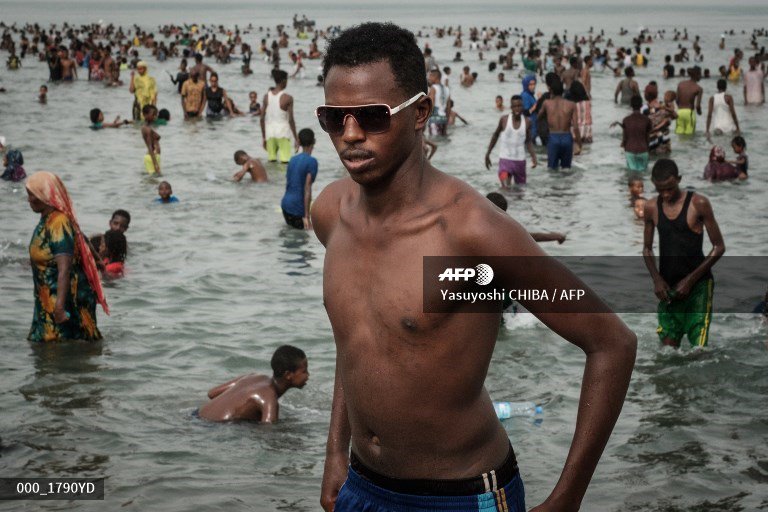 #Djibouti People bathe in the sea, on the Siesta Beach in Djibouti Photo @YasuyoshiChiba #AFP: image via AFP Photo @AFPPhoto, 7 July 2018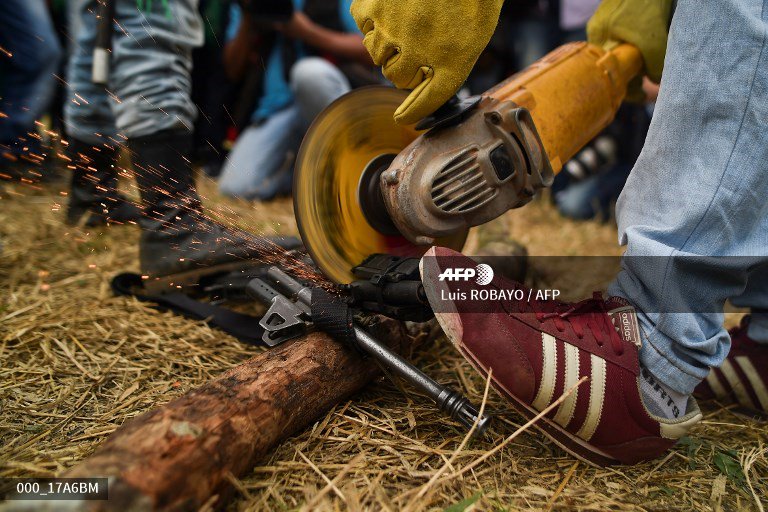 #Colom

b

ia
Indigenous people of the Nasa ethnic group destroy weapons seized from ELN guerrillas in Corinto Photo @LuisRobayo #AFP: image via Frédérique Geffard @fgeffardAFP, 7 July 2018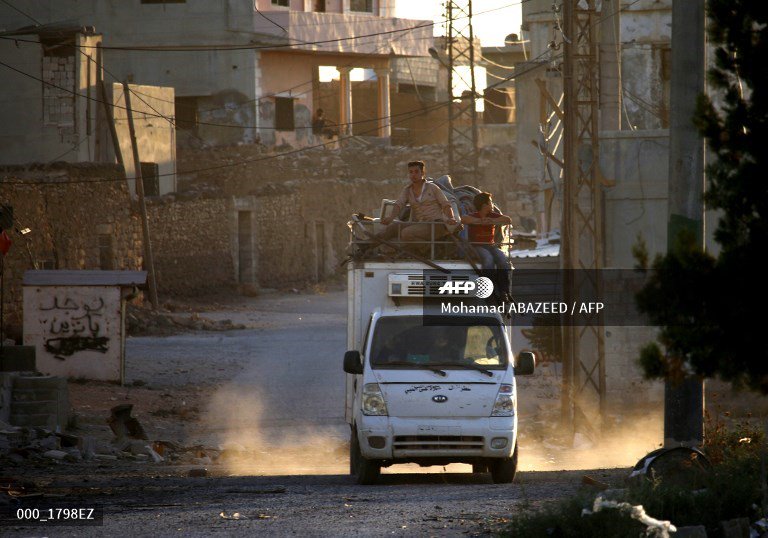 SYRIA - Syrian return to their homes in towns and villages situated on the outskirts of Daraa The Syrian regime reached a ceasefire deal with rebels in the country's south Photo @AbazidMohamad

#AFP: image via Frédérique Geffard @fgeffardAFP, 7 July 2018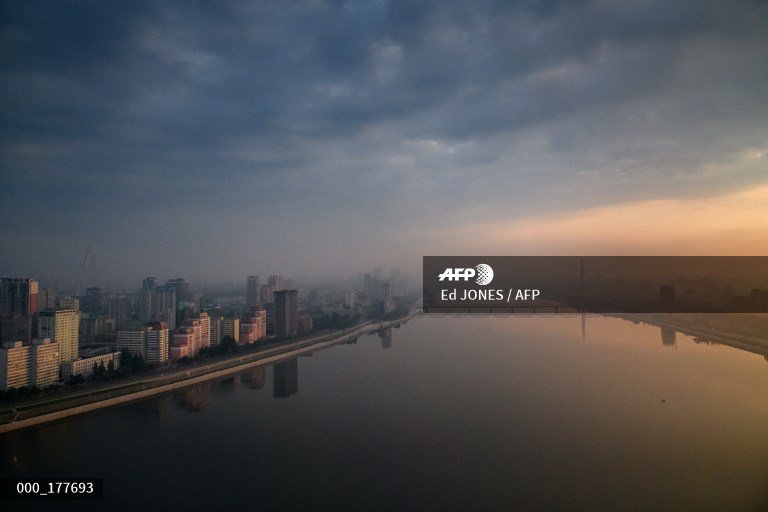 #North Korea General view of the Pyongyang city skyline and the Taedong river. Photo @edwardesjones #AFP: image via Frédérique Geffard @fgeffardAFP, 7 July 2018
comment by Jen @Off Guardian, 6 July 2018:
I'll repeat what I said over at Mark Chapman's Kremlin Stooge blog with regard to a possible connection between Rowley and Sturgeon on one hand and the Skripals on the other:
There has been speculation that Charles Rowley and Dawn Sturgess were the couple walking in The Maltings shopping mall area caught on CCTV camera about 15 minutes before the Skripals were discovered in their dishevelled state on the park bench. Sturgess was reportedly carrying a red carry-bag. A red carry-bag was found at the collapsed Julia Skripal's feet. The carry-bag then vanished into police custody.
In his 6-part series on the Skripal poisoning saga, Rob Slane over at The Blogmire has speculated that the red carry-bag could be key as to how the Skripals and DS Nick Bailey were poisoned. Julia Skripal may have looked into the bag first and got a full whiff of toxin in her face (which may explain why she had to be airlifted to hospital while Sergei Skripal was transported by ambulance). Bailey may have looked into the bag at the police station later on. This would also explain the long lapse in time between the Skripals' poisoning and Bailey's poisoning.
What else could have been in the red carry-bag … cash, and loads of it, and for what reason?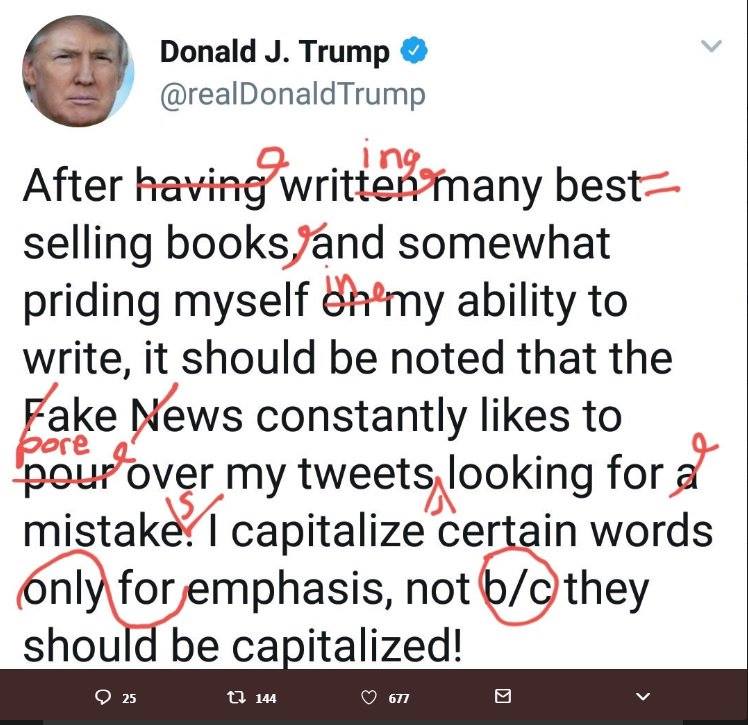 Learn #English With The President!: image via Omid Habibinia @omidhabibinia, 4 July 201

8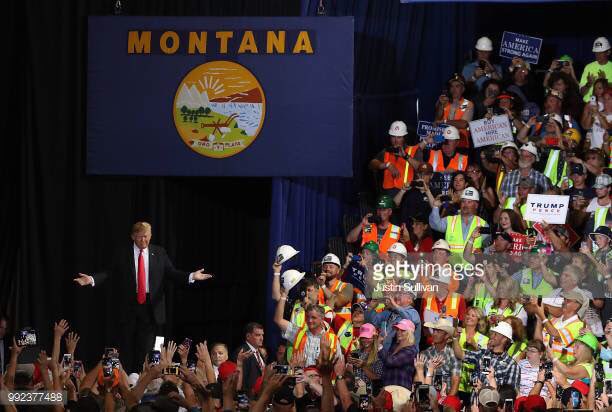 Several thousand supporters attended a #maga rally with US president @realDonaldTrump at the Four Seasons Arena in Great Falls, MT hours after @EPA chief @ScottPruittOK resigned from his post amid numerous scandals.: image via Justin Sullivan @sullyfoto, 5 July 2018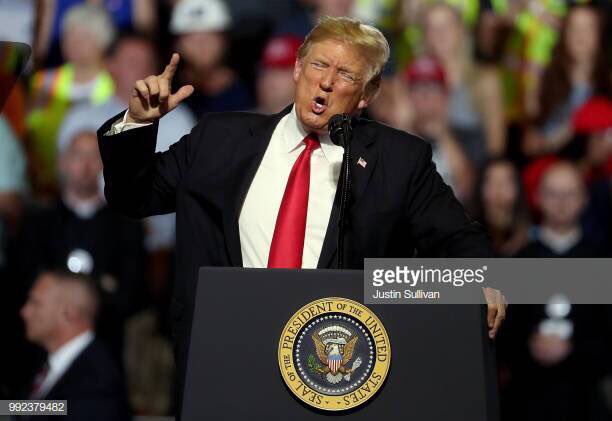 Several thousand supporters attended a #maga rally with US president @realDonaldTrump at the Four Seasons Arena in Great Falls, MT hours after @EPA chief @ScottPruittOK resigned from his post amid numerous scandals.: image via Justin Sullivan @sullyfoto, 5 July 2018
Several thousand supporters attended a #maga rally with US president @realDonaldTrump at the Four Seasons Arena in Great Falls, MT hours after @EPA chief @ScottPruittOK resigned from his post amid numerous scandals.: image via Justin Sullivan @sullyfoto, 5 July 2018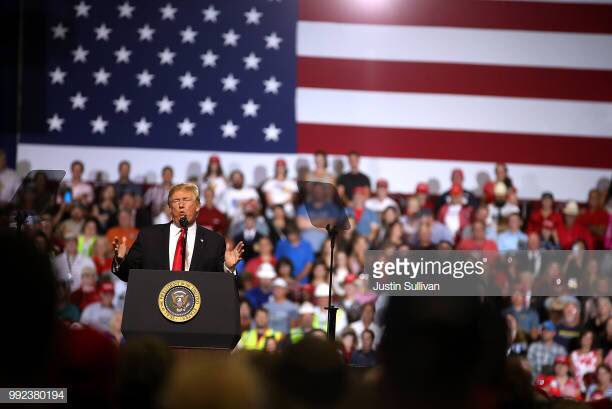 Several thousand supporters attended a #maga rally with US president @realDonaldTrump at the Four Seasons Arena in Great Falls, MT hours after @EPA chief @ScottPruittOK resigned from his post amid numerous scandals.: image via Justin Sullivan @sullyfoto, 5 July 2018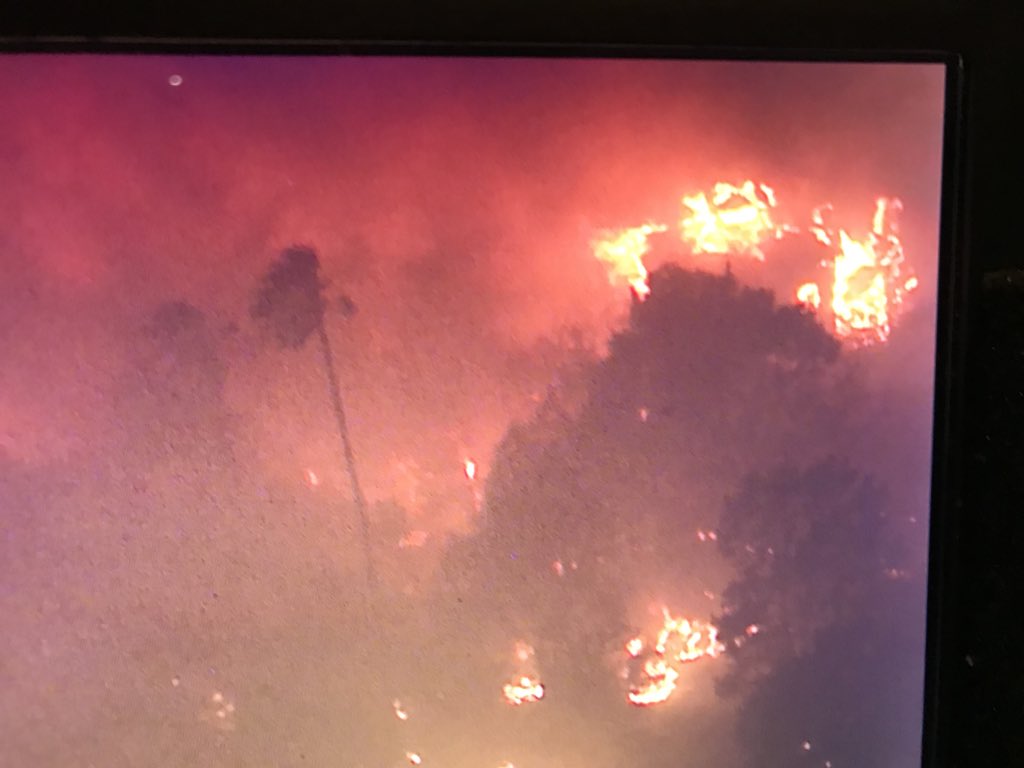 Goleta named Holiday Fire I'm guessing maybe 8 homes burning. Power outage in the area, huge flames being fanned by 35mph winds 2800 people without power. @KCBSKCALDesk: image via stu mundel @Stu Mundel, 6 July 2018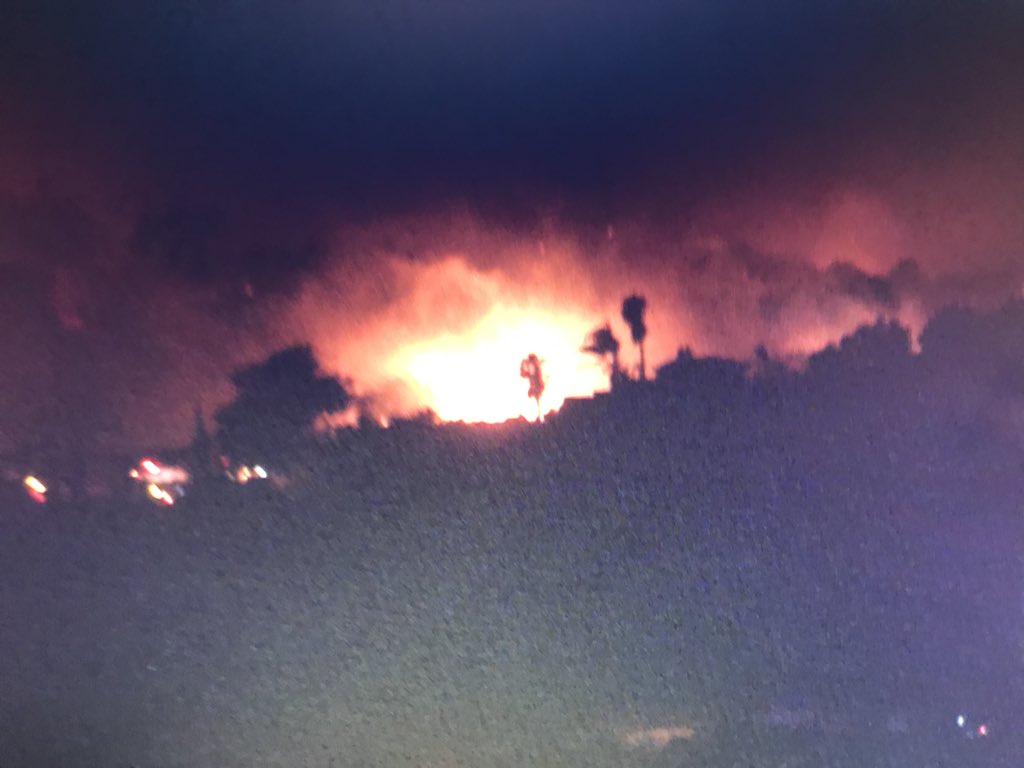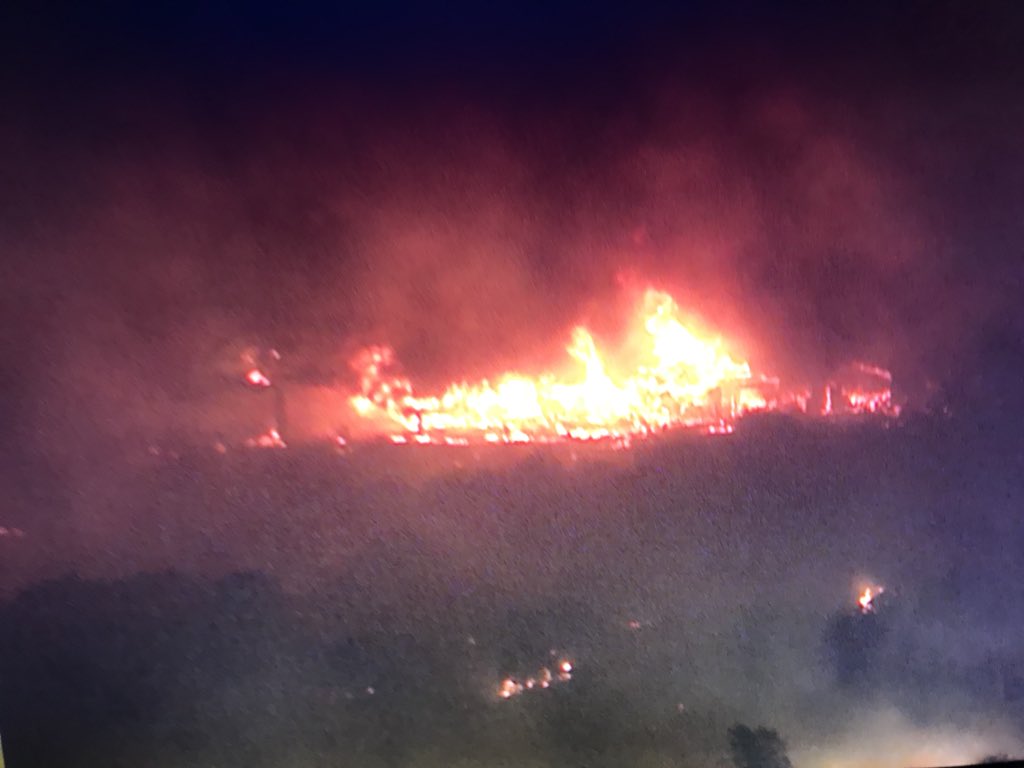 Goleta named Holiday Fire I'm guessing maybe 8 homes burning. Power outage in the area, huge flames being fanned by 35mph winds 2800 people without power. @
KCBSKCALDesk: image via stu mundel @Stu Mundel, 6 July 2018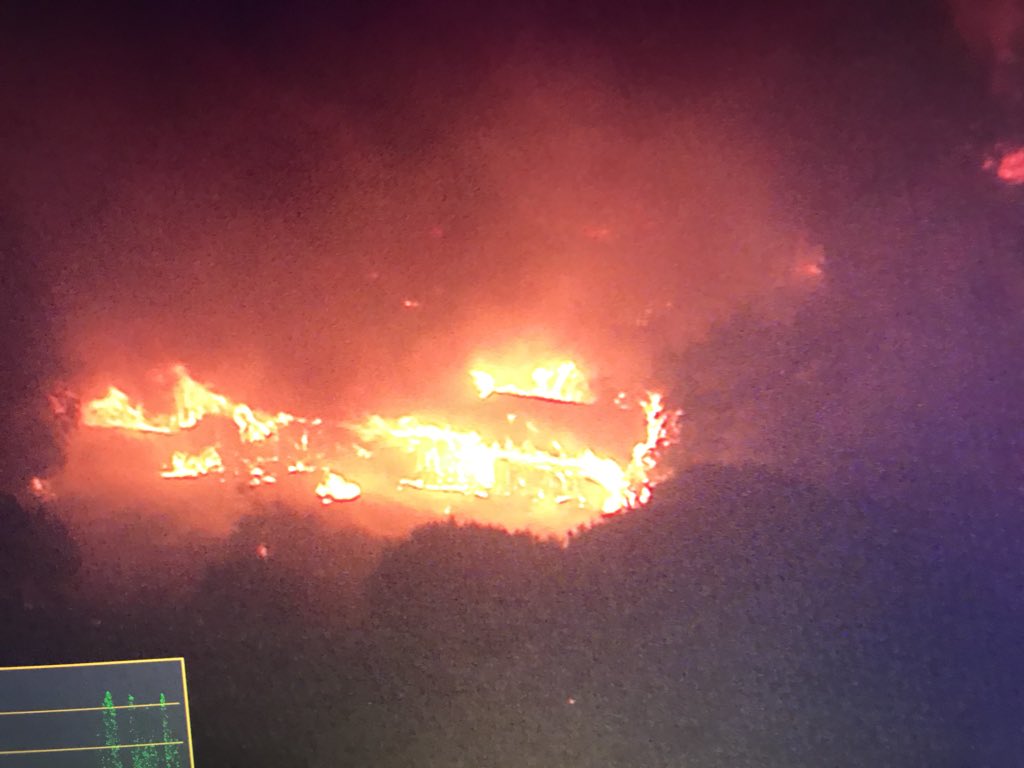 Goleta named Holiday Fire I'm guessing maybe 8 homes burning. Power outage in the area, huge flames being fanned by 35mph winds 2800 people without power. @
KCBSKCALDesk: image via stu mundel @Stu Mundel, 6 July 2018
Novichok - or as Ambassador w/o Portfolio G Corso was wont to say - "Ballgame!"
A police officer stands outside the cordon as tents are erected in front of John Baker House, a supported housing scheme for the homeless in Salisbury, Britain, 05 July 2018. Police are investigating the scene after a man and woman were ex

posed to a nerve agent

and are in critical condition. The British nationals were taken to hospital from a residential address in Amesbury after allegedly being exposed to the nerve agent Novichok, according to police.: image via epaphotos @epaphotos, 6 Ju

l

y 2018
During the President's stay in Britain, he will be housed at the Centre For Emergency Instruction In English, an educational compound within
John Baker House.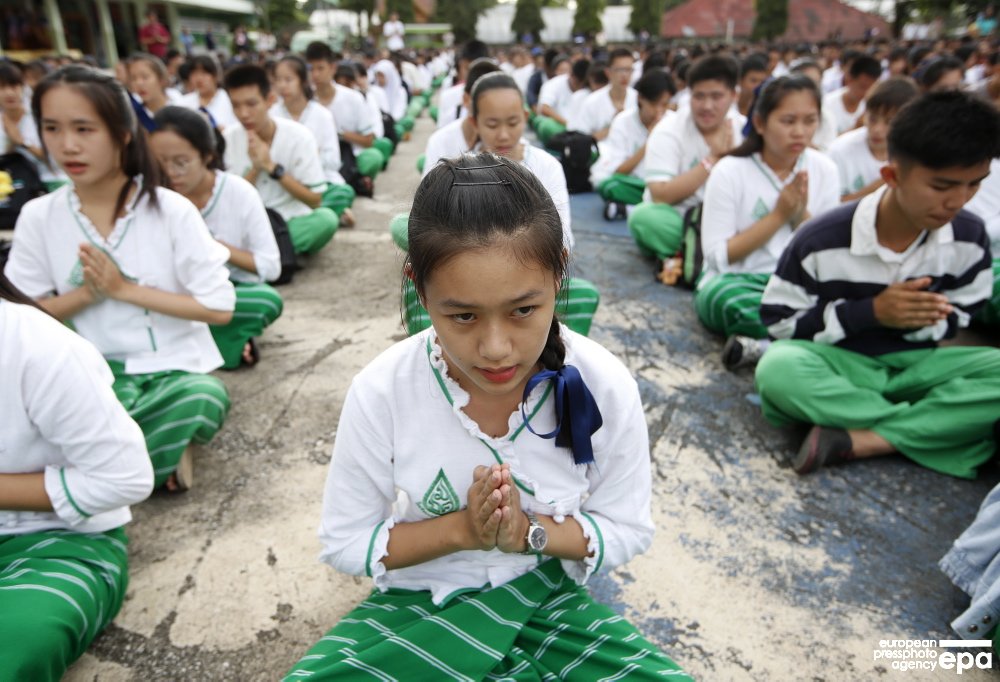 epa editor's choice 06 July 2018:

Thai students pray for the ongoing rescue operations for a youth soccer team and their assistant coach, at Maesaiprasitsart school in Mae Sai district, Chiang Rai province, Thailand, 06 July 2018. A former Thai Navy Seal rescue diver died during the rescue operation to bring out the 12 boys and their coach who have been trapped in the Tham Luang cave at Khun Nam Nang Non Forest Park since 23 June. #Thai #Students #pray #RescueOperation #Indoctrination #brainwash #whatidiotdreamedupthisinsaneexpedition #soccerteam #Thailandcave #Maesai #ChiangRai #NavySEAL

#Thainanvyseal #ThamLuang #ThamLuangRescue #KhunNamNangNon #BhudFascism #Thailand #epaphotos Photo epa-efe / Rungroj Yongrit: image via epaphotos @epaphotos, 6 July 2018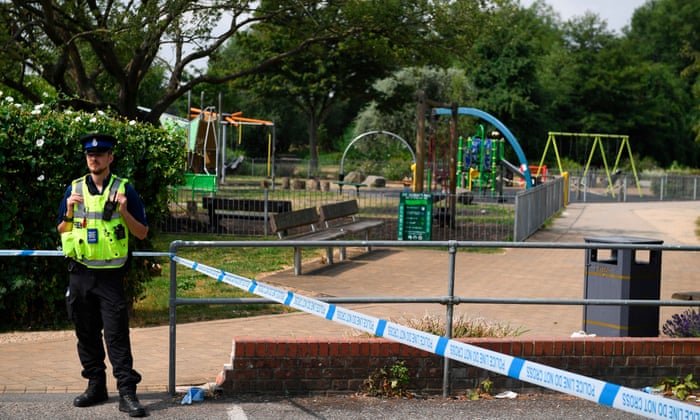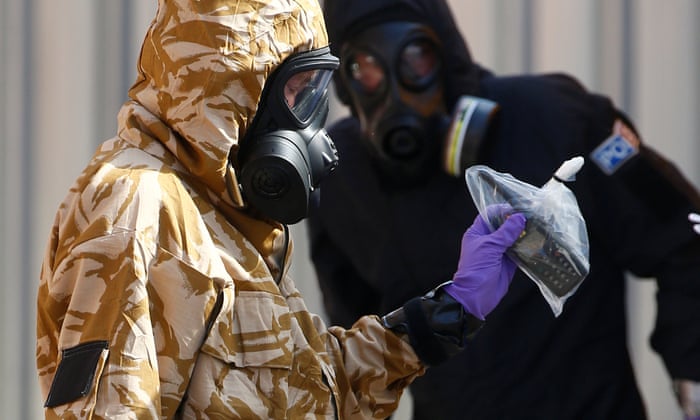 #novichok is a substance which although highly poisonous will often bring soldiers and children together in jolly camaraderie.: image via The Fact Museum @TheFactMuseum, 4 July 2018
A national childhood inoculation programme to wipe out Spam and associated reconstituted meats was begun on this day in 1961.
: image via The Fact Museum @TheFactMuseum, 4 July 2018
Reading Harry Potter books can be quite toxic and often special protective gear is required.
: image via The Fact Museum @TheFactMuseum, 4 July 2018
Wimpy Bars were the first British eateries designed to alienate people over the age of 65.
: image via The Fact Museum @TheFactMuseum, 5 July 2018
#DavidBeckham and Victoria 'Posh Spice' Addams have been married for 24 years. They have 6 children, 2 cardigans and vast reserves of Camembert cheese.
: image via The Fact Museum @TheFactMuseum, 4 July 2018
Aristocratic partygoers enjoying #novichock and wine at Buckingham Palace in 1970. The party was held to mark the deflowering of Princess Anne, The Queen's only daughter.
: image via The Fact Museum @TheFactMuseum, 4 July 2018
I should like everyone who is reading these words to know they are well and safe and under government protection. If unable to read these words for any reason, text the following number, or, if unable to text, ask the nearest citizen of the neolithic to borrow their land phone, if they have yet lai

d

a line down into the cave where the #novichok victims have been patiently convulsing and trembling and hallucinating and not identifying the culprits, unless they are, and have been without us knowing, ever since the first Russian goal in the World Cup. This is one of those blind items. A lot of very important people had a lot riding on

i

t. The World Cup a very expensive cover operation. . What is the future for though if not to have Absolute Warfare in. What did you really think Elon and Putin

were

talking about, then, up there in the

luxury suites

high above the parking lot landfill mounds covering the unmarked graves of the

u

nmentionable

v

ictims of the

n

ew

k

ind

o

f

c

lean

w

ell

l

it

d

eep

r

esource-

b

ased White Dark Order, when we could see their mouths moving, through the bulletpoof glass?
Does Elon really have a care what went on in Yekaterinburg back in the day, before it was called that,

and before

Elon was such a terrific annoyance? Fall down and roll about wetting yourself on our fake grass will you Neymar? Wait. Not you too, Elon! No, not in our
New Kind Of Clean Well Lit Self-Driving

S

tadium! A lot of very important people had a lot of #novichok hopefully sprinkled on that bit of the pitch, but you missed it and slipt anyway but didn't and rolled about on the pitch and embarrassed yourself and your nation, where that sort of thing passes for art,
when done to and appreciated by somebody else far away in a video game yet miraculously also

right there in the middle of Fan Fest it was really happening, screens showed it happening, they were huge the fans on the screens, the players on the screens, the guard dogs, there was kvas, schnapps, bud lite, camouflage and guard dogs slavering among the exposed tourist puppy flesh and nobody even hallucinated. May I get personal. OK. All the while not even seeing all any of this I was continually churning out the imaginal #hashtag Slogans, from here in home intensive care, on my landfill hillside, beneath the fumes. "I Was a Novichok Virgin Before Kazan". "I Got My Dose in Yekaterinburg". "I Did the Tuna in Samara". Have you ever eaten medical waste? I don't think they'd done either. Unless they did and were whisked so swiftly and efficiently away fro

m

F

an Fest by the ubiquitous ambient security with the camouflage, the ball bearing swivel vision, and great growling german shepherds that we never even got a proper look at the symptom set, the foaming, the central nervous system breakdown. By the way there's a really good reason why the Nerve Gas Research Facility, tasked, as is known by at least 0.01% of us now by now, with copycatting #novichok for the Good of All, is not to be seen on Google maps of the region. Stonehenge is there, Porton Down is not. Does Google charge an add-on fee for nerve gas research facilities that want to be on the map? Excuse me. Gotta take this call. OK, good. We're now putting in a land line through the air passages directly into the cave so that the #novichok victims will be inspired to swim out on their own power. Call now, kids, and then stay put. We'll be there soon. Meanwhile do not talk to anybody but us or attempt to hurl handfuls of #novichok in the faces of outside news agencies or coaches or government or para-governmental religious agencies who led you into this. They are your only friends. Someone some

wh

ere is celebrating a

famous

victory

, unless they are not.

Stay safe.

T

his is an official blind item. If someone knocks on the door and says, "Delivery - It's

the novichok you ordered,"

do not attempt to call this number or to disc

h

arge your weapon through the doo

r

. And by the way, what were you doing with that weapon in your possession any

w

ay? What do you think this is? Canada? Land of Authorized Pussy Grabbing Prime

M

inisters? Where the sun never

us

ed to set because, uh,

C

anadian Sunset, Queen, visit under tent with distinguished pussygrabber hosts, crusts neat

ly

snipt off the ai

r

sandwi

c

hes, all like that? Thailand? Land of Immortal Royals and Unending Royal Extortion? Capitol of Bhuddist fascism and #1 Wealthiest Greedhead Crown Holdings en el mun

do?

We are not in a position to say more about this at this time. The boys know how to

swim. Unless they don't.
Scarborough is the home of British prostitution.
: image via The Fact Museum @TheFactMuseum, 3 July 2018
I ript the vial of Novic

hok
Luv u guys @PortonD #StaySafe
xx Charlie and Dawn #SolsticeMaybe

2018
) [Russia]
: photo by kirilt

O

, 25

M

ay 2

018
) [Russia]
: photo by kirilt

O

, 25

M

ay 2

018
) [Russia]
: photo by kirilt

O

, 25 May 2

018
Novichok poisonings: search intensifying to find lost kids carrying contaminated i

t

em:
Teams in hazmat gear search Wiltshire

caves

visited by Dawn Sturgess and Charlie Rowley: Starlit Stone

hen

ge in Uproar: Vikram Dodd, Steven Morris and

Caroline Bannock, The Guardian, 18.13 EDT 6 July 2018
An item contaminated with novichok that may have left a Wiltshire man and woman along with an entire youth

football team gasping for air and

fighting for their lives has not been recovered, the Guardian has learned, as the search to find it intensifies apace with the efforts of authorities to conceal and withhold all re

levan

t information from the public

;

and the authorities now insist that though the children do not know how to swim, they can be taught, and swim their way out.
Investigators have also started examining key sites visited by Dawn Sturgess and Charlie Rowley in the hours before they beca

me lit and in short order

fell ill.
In searing summer heat, officers in protective hazmat camo clo

wn kit

began searching a homeless hostel in Salisbury where Sturgess lived and Rowley's property in Amesbury, where both seemingly became lit and fell ill last Saturday

, unless they didn't.
Investigators at the hostel appeared to be examining the front door along with the toilet paper rolls, which sources say were found positioned suspicio

u

sly and

inconveniently

upside down. Residents at Rowley's house in Amesbury said they had been told they would be swabbed to check their health.
"It's only the way of things anymore, with the homeopathy, innit?" one resident shrugged while daubing

a

vi

vid

red swab-wound with a novic

hok-soaked surgical sponge.
"By the way,

before you go

, as the region is sorely wanting in g

o

od jobs in the industrial sector currently, can I interest you in something in the way of lightly-used medical waste?"
Sources with knowledge of the investigation, being led by Scotland Yard's counter-terrorism unit, confirmed that swabbing skin from Sturgess and Rowley proved crucial in determining they had been poisoned by novichok after handling it, unless they weren't.
Scientists examined swabs taken from them as they lay critically ill in Salisbury district hospital. The greatest concentration of novichok was found on their hands.

But it was the knickers

that led scientists at Porton Down to tell investigators that the couple had handled whatever the contaminated item was.
"Just because it walks, talks and acts like a nerve agent we manufactured at this facility, it should not be taken to be understood, nor are we currently in a position to attempt to understand without falling into fits of gibbering and weeping... Oh dear do forgive, it seems I have a call coming in just now... Ah, I see

.

.. ," Porton Down public information officer Ima Totaliar told

the media.
The poison is believed to have been transmitted via absorption through the skin by su

c

king s

pid

ers

using

tiny straws, then spat out, as it was the case wit

h

Sergei and Yulia Skripal four months ago after a mixture of novichok and marmite was smeared on the front door of their Salisbury home.
Sturgess and Rowley were not targeted for assassination, they swore they ne

v

er touched Marmite even when totally out of other inhalable substances, police believe, and their contamination is thought to be a result of the recklessness of whoever possessed the novichok

, unless it wasn't.
Britain blames Russia for the assassination attempt that struck down Sergei Skripal and his daughter, using the nerve agent developed by the Russian military. Investigators believe the

s

ame batch poisoned the British couple but are awaiting scientific confirmation

, unless they aren't.
"We've got to blame somebody, and everybody hates the Russians so do the math," said Chief Constable Doctor Livingston I

P

resu

m

e, in a low voice, under the massive video screen on which the live feed from Russia danced, sang, drank too much and rolled over on the pitch as i

f

dead clutching its stuffed Harry

K

ane doll, which has been in Special

C

are ever si

nce

weeing itself in joy and surprise when Harry took that penalty.
It was just then

D

awn stept into the convenience store, purchast the two tall lagers as evidenced on CCTV, the poor gaunt ragdoll thing she was, why do I so cruelly refer to her in the imperfect tense, apart from the fact

tha

t

tim

es are

parlous and

humans

deeply

imperfect, all governm

ents

lie all the time and yet there are notions,

lotions, l

oyalties, royalties, outbreaks of bought mindfulness and penalty shootouts. The ca

r

eful and meticulous way in which she counted her change not once but twice,

w

ith her bony narrow l

i

ttle fingers, flicking the coins over in her small sad palm as if distrustful, well I was moved

-

to jealousy that is, as my own bony ancient fingers are so bent and clawed I have become a perfect simulacrum of my degenerative-rheumatoid-arthritic third grade arithmetic teacher Mother Marie, with her terrible clawed digits permanently closed around her vicious hard wooden ruler, as it came down on your pasty little catholic knuckles, so that after a rain of blows extending all through that campaign I can now I can neither hold a coin, nor perform any of the other digital operations essential to human life, not that Dawn is p

e

rforming same all that well at pr

ese

nt, for her part,

f

rom what we can see.
To put this another way, all my

future boogers, should I happen to ever entertain any, are safe forever.

And to be honest since I'm no

g

reat hater of boogers (booger interventionist, let us say) I'd hardly do better

against them at this point

if seventy years younger, fully novichokked, foaming, trembling and paralysed,

ye

t remaining young at heart

,

adventurous, and considering the risk of physical harm, even grave phy

s

ical harm, even death, especially easeful Death, a small price to pay.
Theresa May is expected to discuss the use of novichok on Donald Trump while Trump is in the UK with Donald Trump himself when the two meet on Friday during the president's UK visit, sources s

ay

. Senior intelligence officials who were not in a position to reveal their

identities

are

report

ed to have slipt novichok sachets into every teapot in the Kingdom so as to get the job don

e right if only the once

, if only Trump didn't ha

t

e tea so much, or love golf so much, especially when the golf is properly mounted in a Red White and Blue Exploding MAG

A

tea cozy, available now by Amazon Prime, with a year's free labour by the kids in the cave thrown in, they're after all in no position to say no to a bit of honest work,

do them a world of

good, unless they are, and all proceeds go to the

C

ampaign

,

st

upid.
Meanwhi

l

e Ther

e

sa's husband, whose name we

never

get told though we never stop getting told the name of Drumpfs Wife, will be charged with the shephe

rd

ing of Drumpfs Wife, the

C

amo Queen of No Care, whose name we will be told over and over, during The Hate State Visit. She will try to persuade him to raise the matter with Vladimir Putin at their Helsinki summit on 16 July, but who is the

"she" in that sentence,

who the "him", and does it matter, and her message to Trump will anyway depend heavily on the outcome of the investigation of the latest incident in Amesbury, which will be covered up better than all the Tea that was not thrown into Boston Harbor, because the Patriots hate Tea, except for T Brady, and threw a large tarp over it, and left it there on the dock to poison any hapless

Redskins fans

who hap

pened

past in their qua

in

t war-paint.
Paramedic teams and firefighters were standing by in Salisbury and Amesbury as the search operation continued on Friday. The hostel was evacuated on Thursday and on Friday neolithic men in camouflage suits wearing breathing apparatus and gloves were seen removing items.
Police have obediently faked th

e

ir way through this and secured all the locations the couple (referred to in newly disclosed internal communications as "the fall guy" and "the fall girl") were known to have visited in the hours before they collapsed but the Wiltshire police chief constable, Kier Pritchard, unable to emit the stupe

ndo

us whopper that was on the tip of his tongue, accepted they could not have "100% confidence" they had pinned down all the sites, translated "We

were

just pretending all along,

w

e really don't know fuck all, because nobody tells us anything".
Flakes of an unknown white substance blew about on the gallows in the most curious way as he spoke.
More details of the couple's lifestyle have emerged. Friends said Rowley frequently scavenged in bins for odds and ends he could snort o

r

sell.
One friend, who asked not to be named, said: "I can only imagine he picked it up from the bins. He loved binning. Dawn did, too. Dawn and him had loads of stuff in their houses that they picked up. Loads of household things." Another said: "Quite often he would come back with stuff. Bits of jewellery and old electrical items. He'd sell them for £20 to £30."
Public health and council chiefs have warned people not to pick up loads of unidentified objects.
"Members of the public are advised by NHS to pick up
no more than one

unidentified object at a time, as back injuries can potentially be quite ser

i

ous," a spokesperson advised.

"We

've only j

u

st now been transferred here over from Medical

W

aste, so I'm going to have to ask everybody to bear with me for the moment, til we get more on this. We expect an airlift soon."
Officials met at the government's Cobra emergency committee on Friday afternoon to fret, drink liquids and pretend to discuss the latest developments, chaired by the deputy national security adviser, Madeleine Alessandri-Tomati.
Some Salisbury residents expressed concern and asked for more openness from the authorities.
"Bloody liars every last one of you!"

a

concerned citizen shouted into the night while being carted off in an NHS van

d

is

g

uised as a medical waste delivery truck.
Standing beside a cordon at Queen Elizabeth Gardens in Salisbury, a spot the pair are known to have visited, Tony Kest

rel-Hunter

, a retired teacher, said: "I wish they would give us more information about it; perhaps they haven't got any more.
"If there are any more good drugs left lying about it would be a shame to let them go into the water without an air line or being able to use the scuba equipment people have donated.
"I will take precautions, but I will also say this, you have got to carry on with life. People are very resilient here. But it's got to put off the tourism.
"And

d

o you think our beaut

i

ful cathedral would ever have been built, then two

centuries

later relocated and totally re

b

uilt, back in the day when centuries were long, and took practically for

ev

er to go by, so that nobody who lived in one century had the faintest i

dea

what

had gone

on in the century before, or cared what was going to happen in the century

next

, without

the tourism, then?"
Jim D

'M

en

tia

, 54, a market trader, said business had been difficult since the latest poisonings. "It's back to square one. It's not good," he said. "They've got bloody security all round squares one, two and three, and nobody will say what's going on. Definitely don't like it

."
The Guardian understands the no

vichok

that harmed Sturgess and Rowley may have been in a sealed container left following the attack on the Skripals in March. Sources close to the investigation hinted that they may now know the identity of whoever targeted the Skripals. And how does the Guardian happen to so

convenient

ly reside within the penetralium of this mystery, yet not have the

energy

to break through the

s

anctum-fog of silence and share the details with us, for even just

t

he one moment, if we promise not to tell a

soul apart from our novichok trafficker

?
The second nerve agent emergency in four months has prompted a diplomatic row, with the home secretary, Sajid Javid, predictably blaming the standard go-to villain, accusing the Russian state of using Britain as a "dumping ground for poison".
On Thursday, the Metropolitan police said: "Following further tests of samples from the patients, we now know that they were exposed to the nerve agent after handling a contaminated item.
"Detectives are working as quickly and as diligently as possible to identify the source of the contamination. Meticulous and systematic searches are under way at a number of sites.
"As some of these are restricted medical waste disposal sites however, all questions on this subject should be addressed to the relevant authorities,

in particular our special consultant on this case, the

prominent international medical waste golem Mr S __ A__."
Q

uestions

about how two more people have come to be poisoned with a nerve agent in Salisbury are still going unanswered.
Four months ago city residents were assured the risk to public health was low and that all sites potentially contaminated with Novichok had been secured by the police.
But they've plainly been fed a load of shite and swallowed it down as though it were a tasty pie and since Saturday cordons have appeared in Salisbury and Amesbury, and news emerged that residents Charlie Rowley and Dawn Sturgess were critically ill at Salisbury District Hospital, after coming into contact with the same nerve agent used to poison Sergei and Yulia Skripal in March.
At a public meeting at Salisbury City Hall last night (Thursday) Professor John Simpson of Public Health England (PHE) said the risk was deemed to be low because during each incident only a small number of people have required treatment.
Deeming is one of the most popular ruses employed used

b

y authorities in sidestepping questions that come a bit too

near the bone

.
Professor Simpson coughed lightly twice and said PHE are constantly updating their risk assessments as new information comes to light, but the number of casualties "suggests that there was a very small amount of material [Novichok].
"At least that's what we're in a position to deem it as, at this point."
The Journal asked Chief Constable Kier Pritchard how he could continue to take his sa

la

ry, wear his uniform, appear before the public and

declare

that there would be no more contaminated sites, given the fact the public were assured in March that all potentially unsafe areas had been identified, now r

e

vealed to be a blatant and deliberate falsehood.
"Of course, it's that question that sits at the heart of everybody's thinking," he responded, adding that he "fully understands the level of anxiety" caused by the latest incident.
"With the best information, with the available facts that were provided, the locations that we secured were deemed to be those that were fully adequate at that time."
When after this fit of d

eeming was over he was

asked how the public could be reassured that this incident would not be repeated in months to come, he said: "I hope we are not back in this position in four months' time. Salisbury was recovering really well. I was actually feeling

quite

chuffed.

But

now - this."
Security minister Ben Wallace said the "working assumption" is that the pair were exposed to Novichok as a result of the previous incident, rather than a separate attack. "And if you don't think making assumptions is work, you ought to be rit

ua

lly t

ortured," he said.
And home secretary Savid Javid

added a stern warning

the public should not pick up any unknown objects in the city.
Last night CC Pritchard said it was unknown where the pair had been contaminated, whether it was Salisbury or Amesbury, but that the "strong working assumption" was that the couple came into contact with the agent at a site not related to the first incident.
"It's too early for us to be able to understand that [where the contamination occurred]," he said.
"Or, quite frankly, to know anything else, either."
"We simply do not know. What was the question again? That's the question we're all looking for the answer for.
"But I'm feeling a bit dizzy,

so

don't mind the bit of foam on my lips, which are tightly sealed unless they're n

ot

."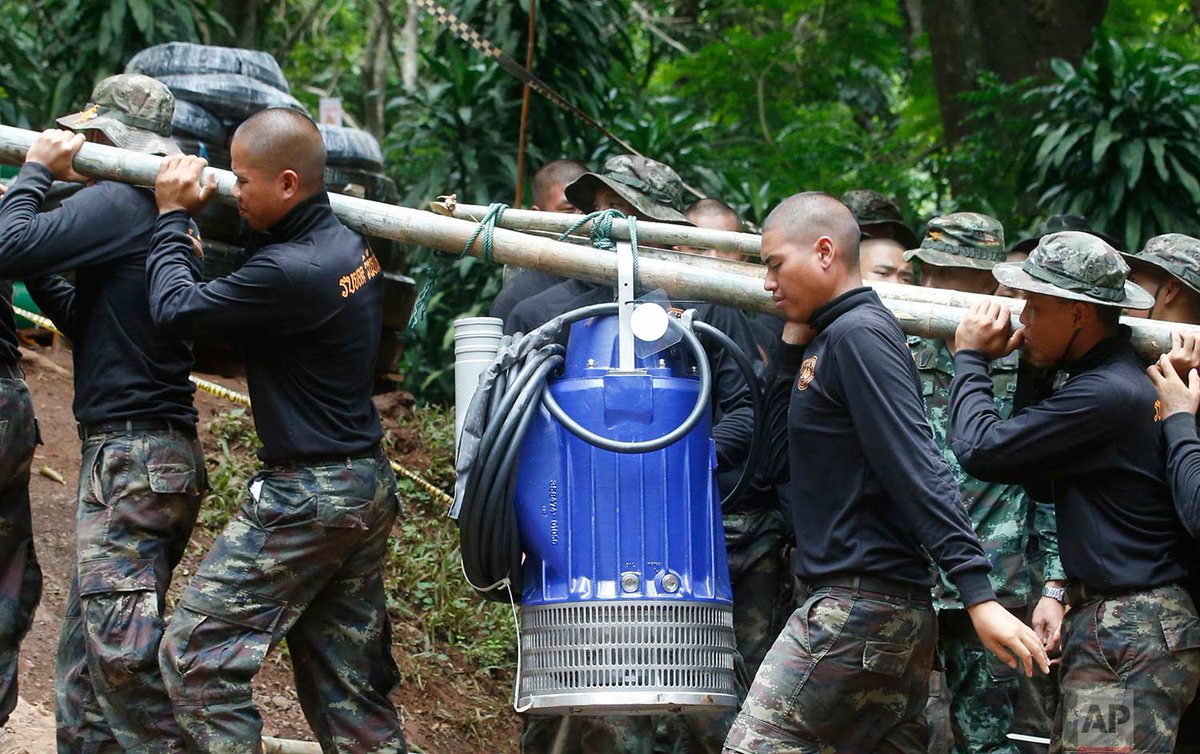 Moscow using UK as dumping ground for poison, says Sajid Javi

d:

Home secretary desperately suggests

Russia must explain what has gone on after latest novichok poisonings: Vikram Dodd, Steven Morris

,

Ewen Mc

C

askill, Peter Walker and

Vikram Dodd

, The Guardian,

5

July 2018
Britain will consult its allies about a possible response to Russia over the latest poisonings in Wiltshire as it emerged that the couple taken critically ill had handled an item contaminated with the smash hit nerve agent of the

year

, novichok.
The home secretary, Sajid Javid, accused Moscow of using the UK as a "dumping ground" for poison and urged Russia to explain "exactly what has gone on".
The upcoming visit of US President Donald Trump has significantly emboldened the government to sneak off into the closet and pretend to be slippin

g

on its big boy pants, which unfortunately proved too large for the children. A new shipment of smaller fitted masks is being floated in with the latest shipment of donated medical waste on the hope the children find better discarded drugs in the

Gar

dens next time they are larking

ab

out on a pleasant summer evening among the weirs and water meadows and willows, closely

observed by nefarious Russian agents.
"It is understood that we have the Americans behind us all the way on this, unless we don't," he whispered, glancing about nervousl

y

.
In Salisbury, public health and council chiefs warned people not to pick up unidentified objects but dismissed the idea of making a general sweep of the city for novichok, although they said they could not rule out the possibility, indeed perhaps even the probability that more of the nerve agent was present

, unless it wasn't.
"Could be tons of the stuff just lying about in there

,

under any bush, if anybody rea

ll

y wants to know," an unidentifie

d source familiar with the scavenging of free drugs in the park said.

"It's all down to

, what's that word again, sarandon-dipity?"
The Guardian understands by te

l

epathic methods that the novichok that harmed them, the simple ones, the dupes

,

may have been in a sealed container left following the attack on the former Russian spy Sergei Skripal and his daughter, Yulia, in March.
Then again, maybe not.
And too

, the mysterious works just up the road not only ha

n

dles but, it's said, manuf

ac

tures the stuff, and a

ll

.

J

ust saying.
Sources close to the investigation dropped a hint that they may now know the identity of the would-be killers who targeted the Skripals

, then just as quickly retracted it.
"W

e

're not in a position to say at this time," sources added.
The Metropolitan police confirmed on Thursday evening that the couple taken ill, Dawn Sturgess, 44, from Salisbury, and Charlie Rowley, 45, of Amesbury, collapsed after picking up a contaminated item

, unless they didn't.
In a statement, the force said: "Following further tests of samples from the patients, we now know that they were exposed to the nerve agent after handling a contaminated item, unless that's not what happened at all."
"We've been working closely throughout this investigation with a team of forensic analysts who flew in under close guard from Yekaterinburg last night, with a view to prisoner exc

hang

e, witness protection, relocation and sudden yet at the same time slow and agonizing death for a few, great joy for many."
Conservative MP Tom Tugend-Hat, chairman of the haberdashery and foreign affairs committee, said the novichok poisonings were the result of a "war crime, at the very least" by Russia. "To use a persistent nerve agent in a civilian area is extraordinary, it's not done, it's unsporting, it's a war crime, it's ungentlemanly, it's an absolutely vile act of terror that is being conducted by a state with no Christian morality that claims to be a normal state, and have

I mentioned yet that it's a war crime,

" he told the BBC, his voice rising as the call to hounds was sounded and the morning broke cold and clear, the dogs were flying

th

rough the brake, the shooting was very beautiful and when the kids heard the re

scu

er with the man-boobs was British, they all exclaimed as o

n

e, "Bri

l

liant."
"It's simply not done, what."
The incident in Amesbury is being viewed by the authorities as an after-effect of the March attack rather than a major new development.

T

he kids could have been flown to Di

sney

land with a lot less grief for every

bod

y, after all. There are always a lot of drugs left lying round untended in the area where the sedated tigers are paraded for show and donations
by the colourful saffron ro

bed

monks at Disneyland. This would suggest the police do not regard the agent as being from a fresh batch, although the Met said it could not confirm this. The Met said,

"

$25 at the door, $50 on weekends, otherwise those kids can just stay in that stinking cave til next years hot dog eating contest, for all we at the Met care." The statement

also

said: "We are not in a position to say whether the nerve agent was from the same batch that the Skripals were exposed to."
Updating MPs after he chaired a meeting of the government's Cobra security meeting on Thursday morning, the home secretary confirmed Sturgess and Rowley appeared to have been exposed to novichok at a separate location to the Skripals

while working on some unnamed assumptions.
"Our strongest working assumption at this time is that they came into contact with the nerve agent in a different location to the sites that were part of the initial clean-up operation," Javid said. "But this is not to privilege the one working assumption, in view of the several other working assumptions that will provide the

lis

t of questions to be formally presented to Mr Trudeau in hopes of avoiding further unpleasantness and pussy-grabbing during interviews, while at the s

ame time

threading the airline down into the cave and removing loads of medical waste and bags of dru

gs."
The Kremlin has denied any involvement in the latest incident and the Russian embassy in London renewed its offer to take part in a joint investigation with the UK and a two-headed dog to be named later..
Javid told the Commons: "As we did before, we will be consulting with our international partners and allies following these latest developments. The eyes of the world are currently on Russia, not least because of the World Cup. It is now time that the Russian state comes forward and explains exactly what has gone on.
"Let me be clear: we do not have a quarrel with the Russian people. Rather, it is the actions of the Russian government. Those, currently, have our knickers so bunched up we are unlikely to be able to get our equipment out t

h

rough the very narrow openings in the cave, where experienced divers are expiring in order to perpetuate this farce.
"We will stand up to the actions that threaten our security and the security of our partners and pets. It is unacceptable for our people to be either deliberate or accidental targets, or for our streets, our parks, our towns or our waste disposal bins to be dumping grounds for the nastiest sort of poison."
On Thursday, a hostel in Salisbury where Sturgess had a room was evacuated and a bin outside put under police guard. All 20 residents of John Baker House were told to pack a bag and leave the building. Other areas cordoned off include Rowley's home in Muggleton Road in Amesbury where the pair fell ill.

T

he massive blind stupidity and cruelty of the whole enterprise became more apparent by the moment, as the precisely coordinated operation unfolded

at 23 different sites

.
Police warned that the people of Salisbury would soon see experts in hazmat clown suits back on the streets of Salisbury i

f

not also climbing fairy ladders to the Moon.
Sturgess and Rowley remain critically ill and doctors at Salisbury district hospital are trying to stabilise them. More than 10,000 people have phoned a helpline for people with concerns about the incident but nobody else had been taken ill.
The kids are not feeling all that great TB

H

. There's

barely

enough air left in Queen Elizabeth

G

ardens to vape with, sources s

ay.
At a press conference in Amesbury, the Wiltshire police chief constable, Kier Pritchard, said it was unbelievable that he was having to talk about yet another novichok nerve agent incident, the third since lunch.
"Shocked I tell you. I have no other word. Well, wait - dast

ar

dly. Yes. Shocked, and

c

ertainly dast

ard

ly. I say, what?"
He

adde

d: "We, like our communities and the wider public, are shocked that a second, third, fourth and now potentially fifth major incident of a similar nature has unfolded in Wiltshire. Shocked I tell you, shocked."
Alistair Cunningham, the chair of the Salisbury Recovery Co-ordinating and Euphemism Group, denied there had been a failure in the clean-up following the attack on the Skripals and was confident that the areas where decontamination work had taken place were clean, unless they were not.
He emphasised that Sturgess and Rowley were believed to have fallen ill after visiting different areas to the Skripals. He said there would be no "blanket" search for novichok because all the search teams had gone off to find drugs elsewhere, but the investigation would establish which new areas needed to be decontaminated. He said it was not possible, either scientifically or logically, to prove that there was no novichok left in Salisbury.
Cunningham said scientists had said novichok degraded in the natural environment over time, adding to the notion that the substance Sturgess and Rowley came into contact with was in a container.

"But that may not be true, mind. People can say anything."
Debbie Stark Raving Bonkers, the region's deputy director for Public Health England, urged people not to pick up any unidentified objects. She said: "Based on current evidence, the risk to the general public as a result of this incident, remains low to moderate, while also remaining extremely high in some sectors.
"I understand that people in Amesbury and Salisbury, and those who have recently visited the area, will be concerned about this incident. I would however like to reassure you, that it is definitely 100% safe to continue with your daily business and lives in the area, unless it

's not

."
Investigators have ruled out the possibility that Sturgess and Rowley had any links to Russia or to organised medical waste

crime

or had any experience with sophisticated diving equipment or were targeted for assassination. However, they may now know the identity of the individuals who smeared the door knob at the Skripals' home in Salisbury.
"

Very t

all bloke, looked a bit like Peter Crouch," one witness was

said by sources to be

heard muttering, outside the Twisted Arms in Amesbury, at a very early hour. "Could barely sque

e

ze himse

l

f through the opening, let alone breathe, though concerning that last part, I'm not in a position to say more, just at present."
"We did

quite fancy

the lad when he was

with

Stoke though, seemed quite a nice chap actually. Did that amusing mechano stick-man robot dance and all. The kids loved

that.

"
In May, it emerged that police and intelligence agencies had failed to identify those responsible, hampered in part by a lack of CCTV footage in Salisbury, but the police have now changed tack, neither confirming nor denying whether they know the perpetrators' identities, but changing their contact information, so as to avoid contact with anyone, on the working assumption that what with the poor visibility and rising water level in the ca

ve, one simply

can't be too careful.
Morning market in Hat Yai | Songkhla,

H

at Yai, Thailand: photo by

Sakulchai Sikitikul,

6

May

2018
Morning market in Hat Yai | Songkhla,

H

at Yai, Thailand: photo by

Sakulchai Sikitikul,

6

May

2018
Morning market in Hat Yai | Songkhla,

H

at Yai, Thailand: photo by

Sakulchai Sikitikul,

6

May

2018