.
American Bison (Bison bison)
: photo by Jack Dykinga, 28 September 2005 (U. S. Department of Agriculture)
I knew it wouldn't work.
Still we met at the museum
to gaze unseeing at a mummy.

We walked in the park
past places where we once kissed.
We spoke of each other
as one would of a friend
dead for a few years.

You caught me admiring
a young swaying body.
You asked at that moment,
"What're you thinking about?"

"Buffaloes," I lied.
Red
Shuttleworth
: Buffaloes, from Chicago Tribune Magazine, 30 September 1973
Bison herd grazing at the National Bison Range
, Montana: photo by U. S. Fish and Wildlife Service, 24 June 2008 (USFWS/Dept. of Interior)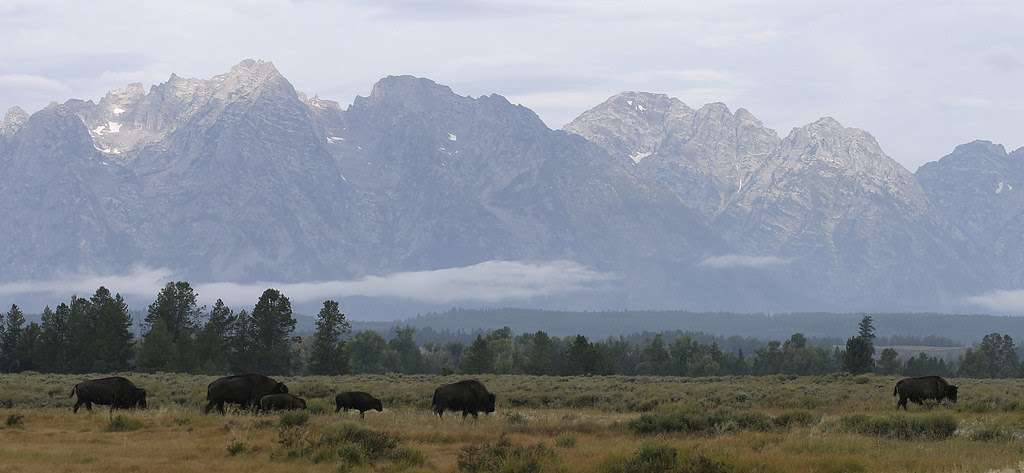 Bison roam with Teton Range in background
, Montana: photo by Dag Peak, 22 August 2004