.
Men play chess in front of a damaged building in the rebel-controlled area of Maaret al-Naaman town in Idlib province, Syria on Monday: photo by Khalil Ashawi/Reuters, 19 October 2015

US wants to avoid 'total destruction' of Syria: Kerry: image via Agence France-Presse @AFP, 19 October 2015
Une photo publiée le 5 octobre 2015 par le gouvernement russe montre un bombardier Su-24M larguant une bombe sur la Syrie: image via Russian Defence Ministry/AFP, 19 October 2015
gas 'n go
(view from an Air Force C-17 Globemaster III about to receive fuel from a KX-10A Extender on a training mission above southern Oregon): photo by Robert Couse-Baker (**RCB**), 25 September 2013

A class at a school in a rebel-controlled area of Damascus, Syria. The start of the new school year was postponed several times because of airstrikes.: photo by Bassam Khabieh/Reuters, 19 October 2015


Migrants jump over a fence as they attempt to cross the Croatian border near the village of Berkasovo, Serbia on Monday. Thousands of migrants clamoured to enter European Union member Croatia from Serbia on Monday after a night spent in the cold and mud of no-man's land, their passage west slowed by a Slovenian effort to impose limits on the flow to western Europe: Marko Djurica/Reuters, 19 October 2015
An elderly woman is pictured after arriving on the Greek island of Lesvos, after crossing the Aegean sea from Turkey. More than 400,000 refugees, mostly Syrians and Afghans, arrived in Greece since early January while dozens were drowned trying to make the crossing. In total 710,000 have entered the EU through Greece and Italy during the same period, according to the European Agency Frontex border surveillance. The migration issue has caused deep divisions within the European Union, which is trying to set the distribution of migrants among its member countries or limit the flow: photo by Dimitar Dilkoff/AFP, 16 October 2015

Graffiti from Aleppo : "Aleppo is more beautiful than Europe. Do not emigrate": image via baraa al halabi @baraaalhalabi, 18 October 2015
César Vallejo: Two Poems from Trilce
Asperatus clouds, Schiehallion, Perthshire

: photo by Ken Prior, 2007
The Vedic Fibre
If it rained tonight, I'd withdraw from here
a thousand years.
No, a hundred, no more.
As if nothing had occurred
I'd believe I were
in a state of becoming, still.
Or without a mother, without
a lover, without
the unending feeling
for a pulse
on a night like this, I'd be
combing the Vedic fibre,
the Vedic wool, diabolical
indication, having pinched
by the nostrils
the two clappers hidden
inside a single bell.
Toting up my life
or claiming I've never been born
won't release me.
What hasn't yet come along won't, but
what's already come and gone,
but what's already come and gone.
Vallejo:
Trilce XXXIII
Si lloviera esta noche, retiraríame
de aquí a mil años.
Mejor a cien no más.
Como si nada hubiese ocurrido, haría
la cuenta de que vengo todavía.
O sin madre, sin amada, sin porfía
de agacharme a aguaitar al fondo, a puro
pulso,
esta noche así, estaría escarmenando
la fibra védica,
la lana védica de mi fin final, hilo
del diantre, traza de haber tenido
por las narices
a dos badajos inacordes de tiempo
en una misma campana.
Haga la cuenta de mi vida
o haga la cuenta de no haber aún nacido
no alcanzaré a librarme.
No será lo que aún no haya venido, sino
lo que ha llegado y ya se ha ido,
sino lo que ha llegado y ya se ha ido.
César Vallejo (1892-1938):
Trilce XXXIII

from Trilce (1922), English version
TC
Jet
It scares me, Sweet Lord, this brutal jet
of sweetness, it scares
me. This house gives me a perfect
wholeness, a perfect sense of knowing
where not to be.
Let us not go in. It scares me, this
minute by minute retracing
of my steps, over destroyed bridges.
Sweet Lord, I can't
continue. Brave sad skeleton singer.
It's what's inside the haunted house, the deadly
quicksilver, that seals
my veins with lead
in the arid afternoon.
The jet doesn't know how we
can go on. It terrifies me. Valor but
a memory, I do not continue.
Sad ruby
red skeleton, just whistle, just whistle.
Vallejo:
Trilce XXVII
Me da miedo ese chorro,
buen recuerdo, señor fuerte, implacable
cruel dulzor. Me da miedo.
Esta casa me da entero bien, entero
lugar para este no saber dónde estar.

No entremos. Me da miedo este favor
de tornar por minutos, por puentes volados.
Yo no avanzo, señor dulce,
recuerdo valeroso, triste
esqueleto cantor.

Qué contenido, el de esta casa encantada,
me da muertes de azogue, y obtura
con plomo mis tomas
a la seca actualidad.

El chorro que no sabe a cómo vamos,
dame miedo, pavor.
Recuerdo valeroso, yo no avanzo.
Rubio y triste esqueleto, silba, silba.

 
César Vallejo (1892-1938): 

Trilce XXVII

 from Trilce (1922), English version 

TC

 
Waterspout, seen from Clifton, Woolongong, New South Wales: photo by dirtymouse, 22 April 2007
Migrants build a fire to keep themselves warm as they wait to cross the border into Slovenia from Croatia. Some 5,000 migrants reached Slovenia on Monday from Croatia, with an additional 1,200 on their way by train, the Slovenian Interior Ministry said: photo by Antonio Bronic/Reuters, 19 October 2015


Migrants to Europe suffering from cold, wet conditions heralding the arrival of winter
: photo by Sergey Ponomarev for The New York Times, 19 October 2015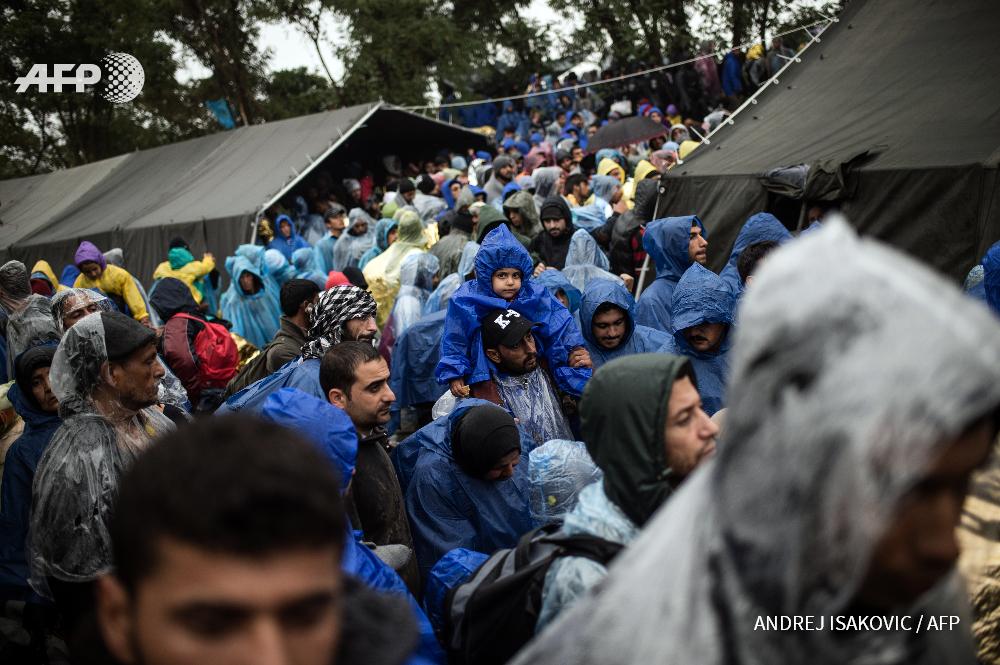 #migrant crisis - Migrants wait to enter Croatia from the Serbia-Croatia border, near Berjasovo. By @iandrej #AFP: image via Agence France-Presse @AFP, 19 October 2015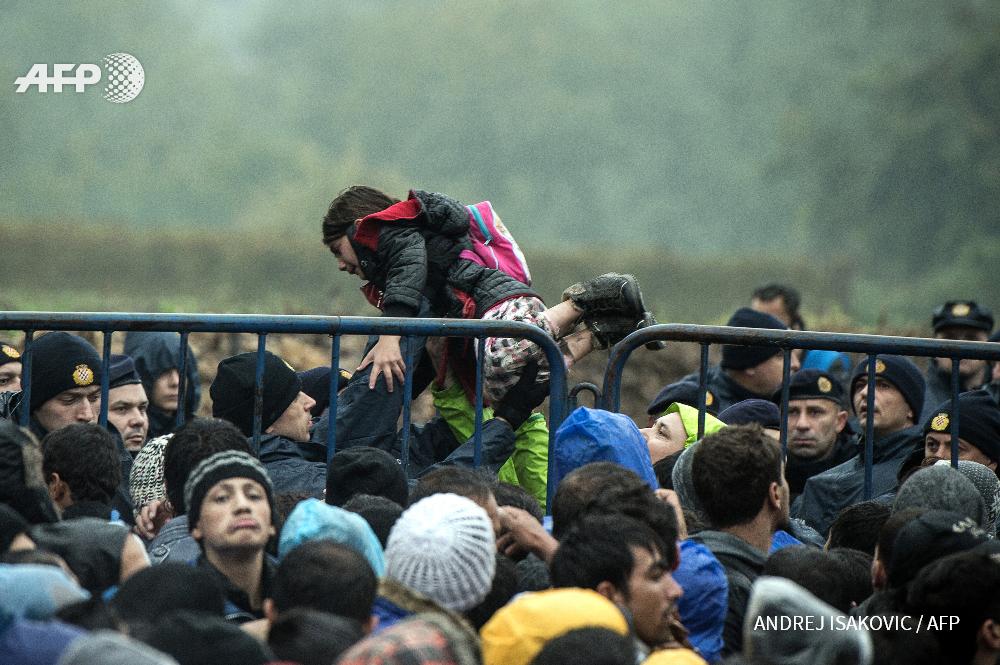 #Serbia - Migrants wait to enter Croatia from the Serbia-Croatia border. By @iandrej #AFP: image via Agence France-Presse @AFP, 19 October 2015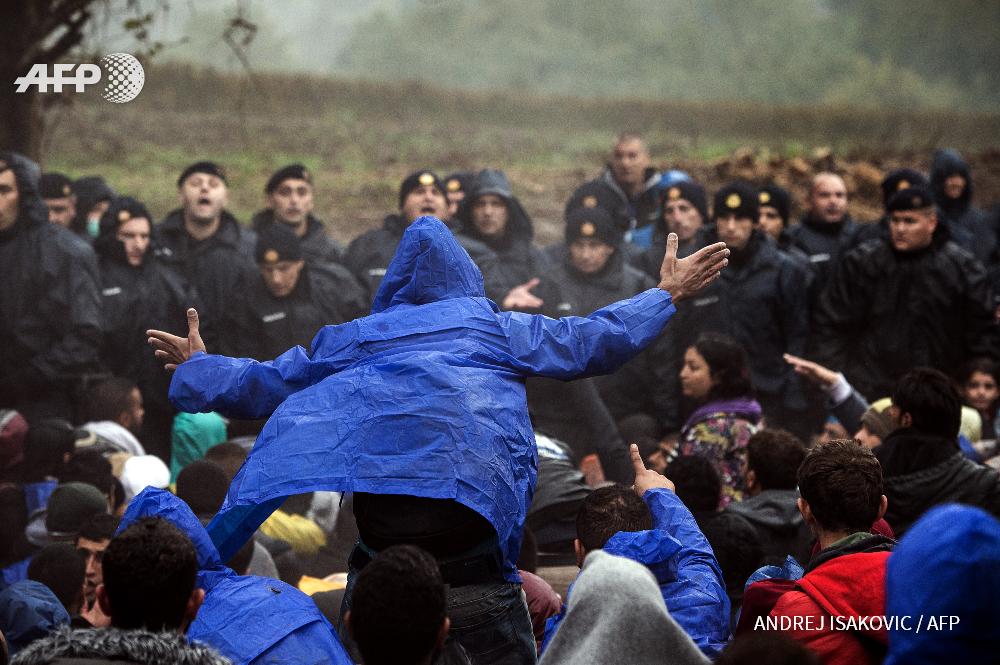 #Serbia - Migrants wait to enter Croatia from the Serbia-Croatia border. By @iandrej #AFP: image via Agence France-Presse @AFP, 19 October 2015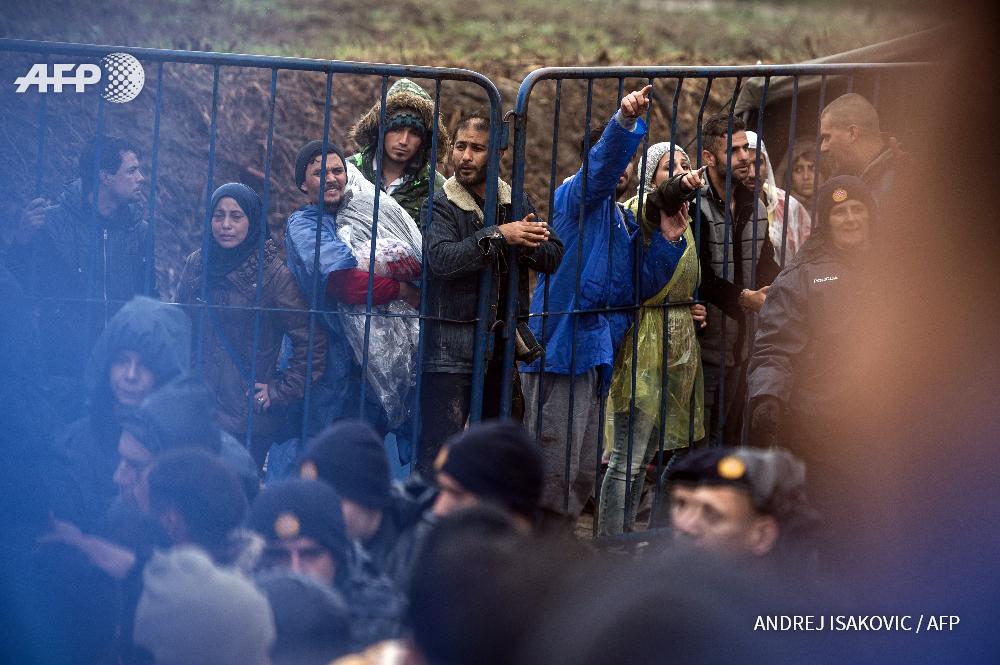 #Serbia - Migrants wait to enter Croatia from the Serbia-Croatia border. By @iandrej #AFP: image via Agence France-Presse @AFP, 19 October 2015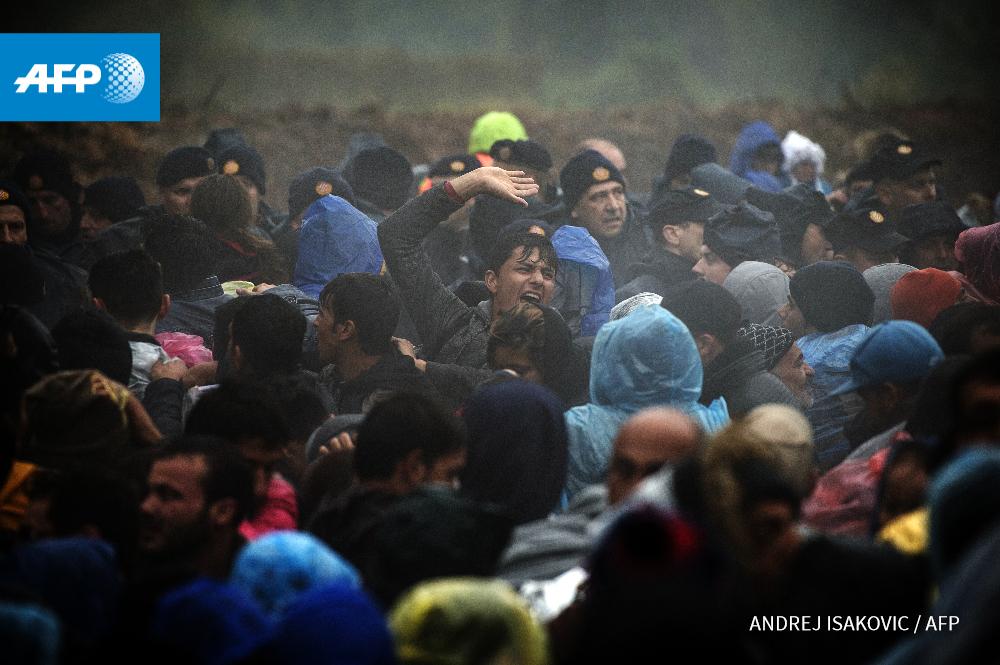 Migrants stream into the Balkans, Germany braces for far-right rally: image via Agence France-Presse @AFP, 19 October 2015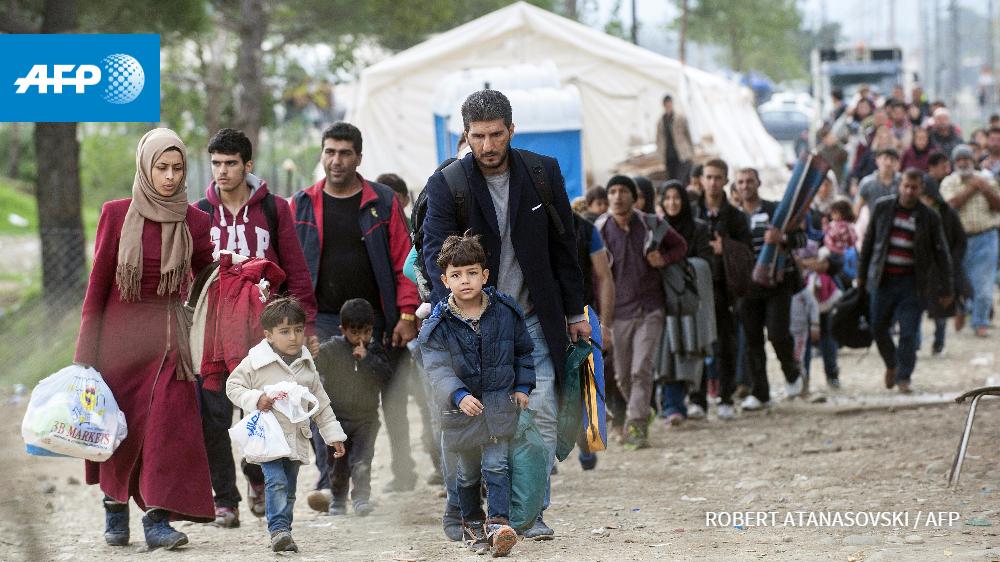 Thousands of migrants defy rain and tightened border controls to stream into the Balkans: image via Agence France-Pressse @AFP, 19 October 2015
An ultra-Orthodox Jewish man practices shooting at a range in Jerusalem. The Israeli news media reported an increase in weapon permit applications from Israeli citizens because of the tense security situation and the recent attacks on Israelis.: photo by Abir Sultan/European Pressphoto Agency, 19 October 2015
Ultra-orthodox Jews receive weapons training in Jerusalem: photo by Abir Sultan/European Pressphoto Agency, 19 October 2015
A Palestinian protester threw back a tear gas canister fired by Israeli troops during clashes near the border between Israel and the Gaza Strip on Friday: photo by Ibraheem Abu Mustafa/Reuters, 18 October 2015

Violence in Jerusalem ­is rooted in rage at leaders who offer only impasse: image via The New York Times @nytimes, 19 October 2015

This month, more than 20 Palestinians have been fatally shot by Israelis.: image via The New York Times @nytimes, 19 October 2015

Men play chess in front of a damaged building in the rebel-controlled area of Maaret al-Naaman town in Idlib province, Syria on Monday: photo by Khalil Ashawi/Reuters, 19 October 2015


Une zone d'Alep sous contrôle rebelle: photo by Baraa Al-Halabi / AFP, 24 November 2014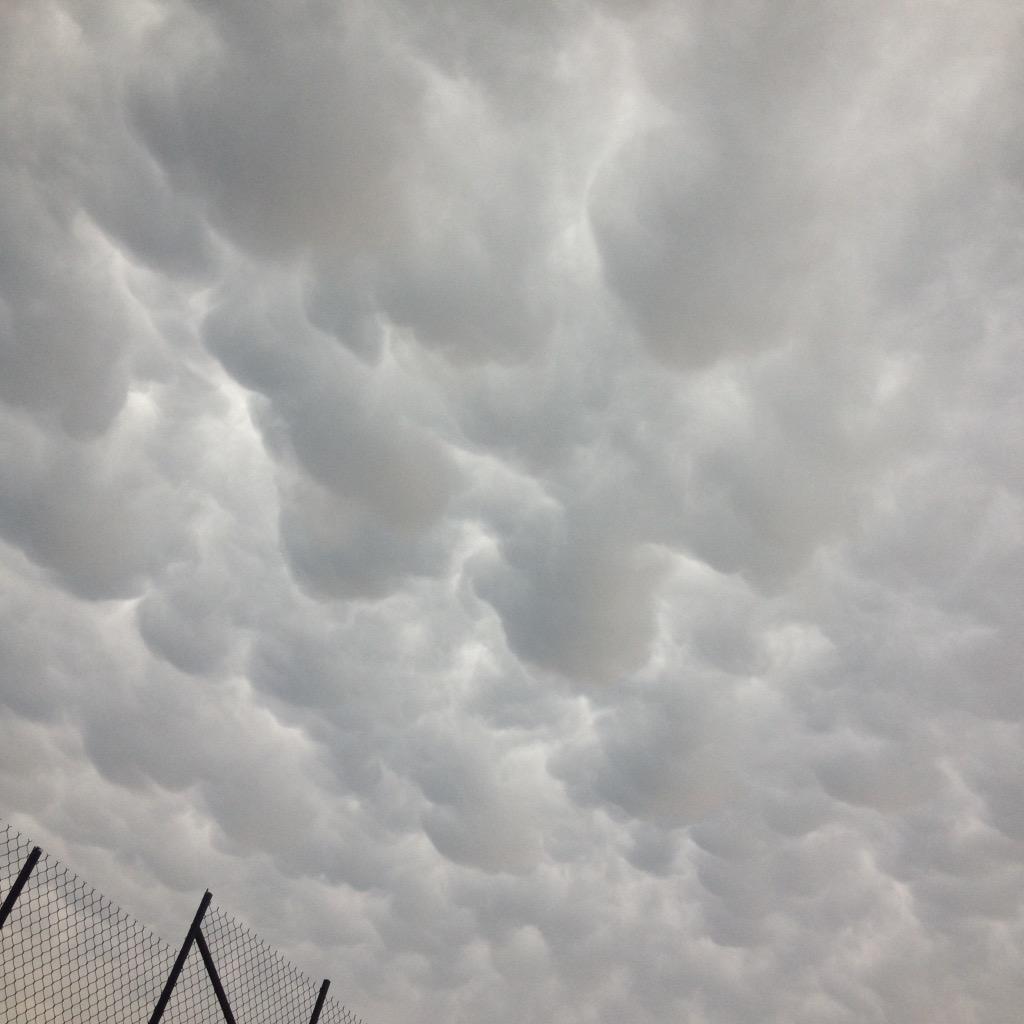 @ciclotrop @chaac_tlaloc @chematierra @SkyAlertStorm #metmex nubes esta mañaña en culiacan sinaloa: image via jesus arellanes puer @jmap86, 9 October 2015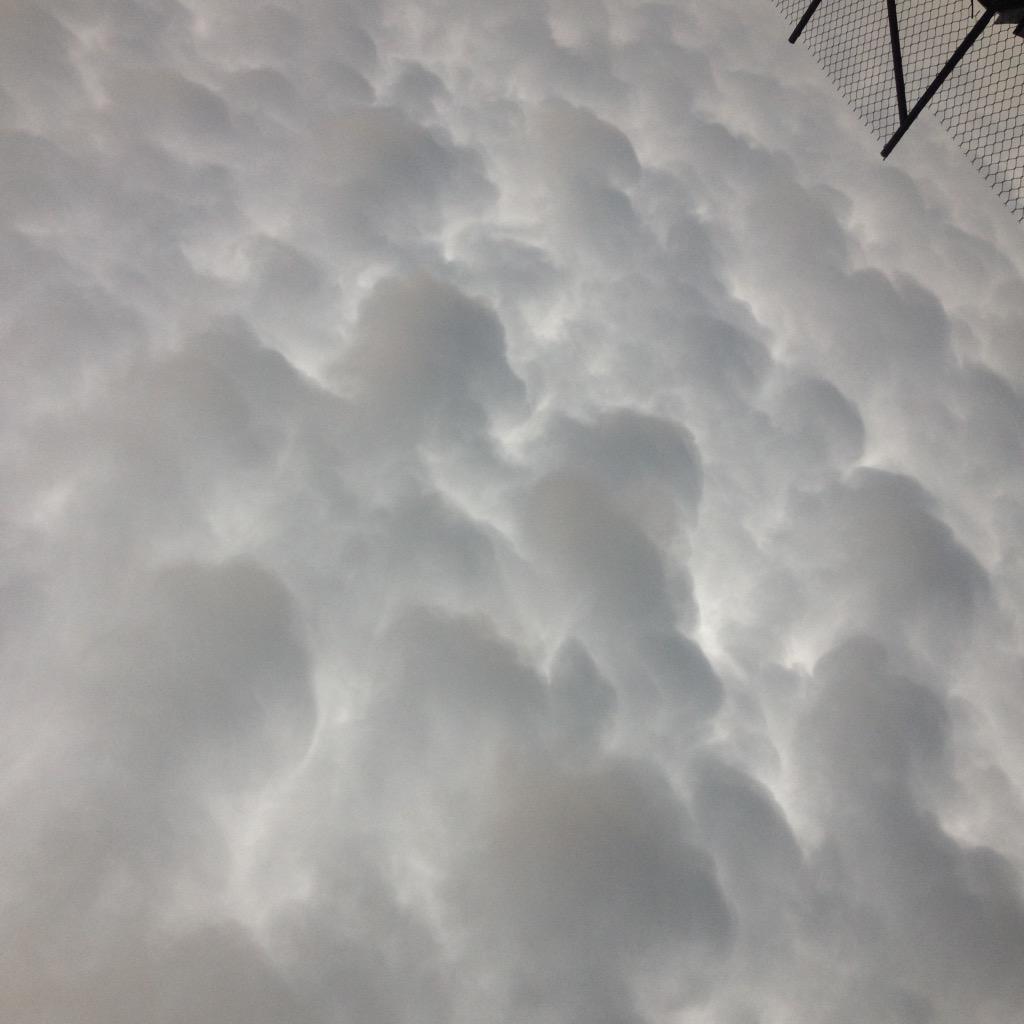 @ciclotrop @chaac_tlaloc @chematierra @SkyAlertStorm #metmex nubes esta mañaña en culiacan sinaloa: image via jesus arellanes puer @jmap86, 9 October 2015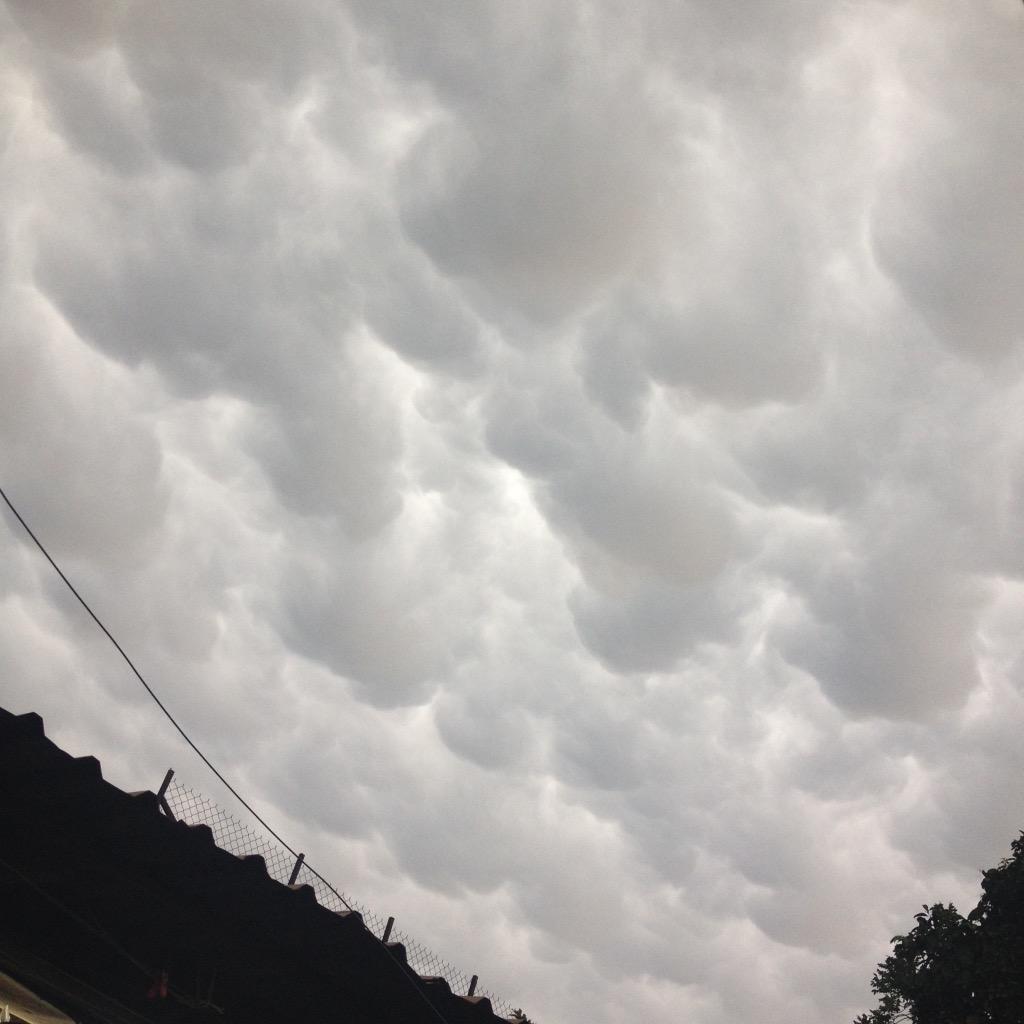 @ciclotrop @chaac_tlaloc @chematierra @SkyAlertStorm #metmex nubes esta mañaña en culiacan sinaloa: image via jesus arellanes puer @jmap86, 9 October 2015
Así amaneció Cuauhtémoc, Chihuahua (México) Lloviendo y con frío
: image via Geól. Sergio Almazán, 9 October 2015
#OjosAlCielo
Desde Cd de México De @AliciaRiver
: Amanecer, calle peatonal @AireMexicoDF
image via Geól. Sergio Almazán, 9 October 2015