#December light in #LA is great. Time flies as the #sun goes down on 2016. #NewYear is here.
: image via luis sinco @luissinco, 27 December 2016
Jorge Luis Borges: Sábados
A C.G.


Afuera hay un ocaso, alhaja oscura
engastada en el tiempo,
y una honda ciudad ciega
de hombres que no te vieron.
La tarde calla o canta.
Alguien descrucifica los anhelos
clavados en el piano.
Siempre, la multitud de tu hermosura.

***

A despecho de tu desamor
tu hermosura
prodiga su milagro por el tiempo.
Está en ti la ventura
como la primavera en la hoja nueva.
Ya casi no soy nadie,
soy tan sólo ese anhelo
que se pierde en la tarde.
En ti está la delicia
como está la crueldad en las espadas.

***

Agravando la reja está la noche.
En la sala severa
se buscan como ciegos nuestras dos soledades.
Sobrevive a la tarde
la blancura gloriosa de tu carne.
En nuestro amor hay una pena
que se parece al alma.

***

Tú
que ayer sólo eras toda la hermosura
eres también todo el amor, ahora.

Jorge Luis Borges (1899-1986): Sábados, from Fervor de Buenos Aires (1923)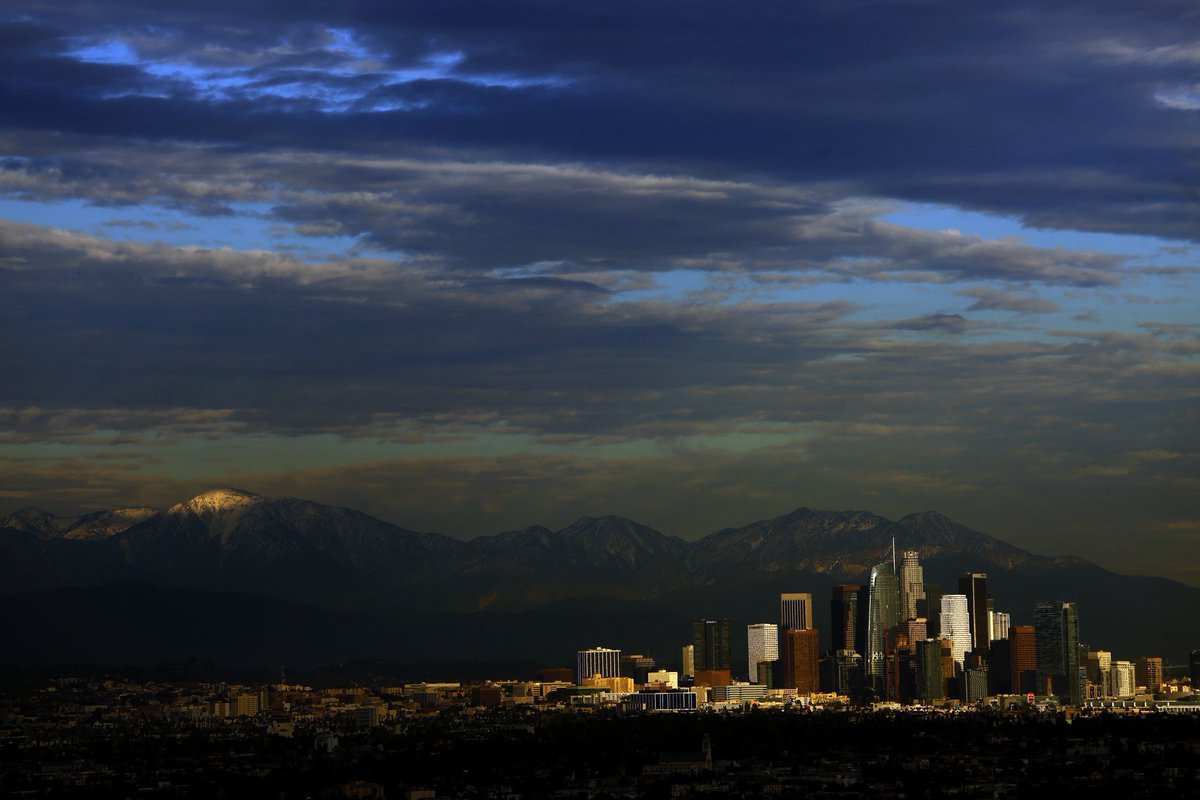 Sun slips between the clouds to illuminate downtown #losangeles as seen from the #BaldwinHillsScenicOverlook Thursday, Dec. 29, 2016. #DTLA: image via Genaro Molina @GenaroMolina47, 29 December 2016
Saturdays

Outside, a sunset, a dark jewel mounted in time, and there is a city out there, a low blind city of men who never saw you. Evening hushes or sings out. Someone is lifting down from the cross the longings driven into the piano. And always, the multitude of your beauty.

Despite your coldness your beauty scatters its wonders across the years. In you lies fortune, as in the new leaf, spring. Now I am almost no one, I am barely that longing that fades away in the dusk. Pleasure lies in you as cruelty lies in swords.

Night weighs hard on the window grille. In the austere parlor our two blind solitudes grope for each other. The milky whiteness of your flesh outlives the setting sun. There is, in our love, a suffering that comes to resemble the soul.

You who were merely all beauty yesterday today are all love as well.
Jorge Luis Borges (1899-1986):
Sábados / Saturdays, translated by Robert Mezey and Richard Barnes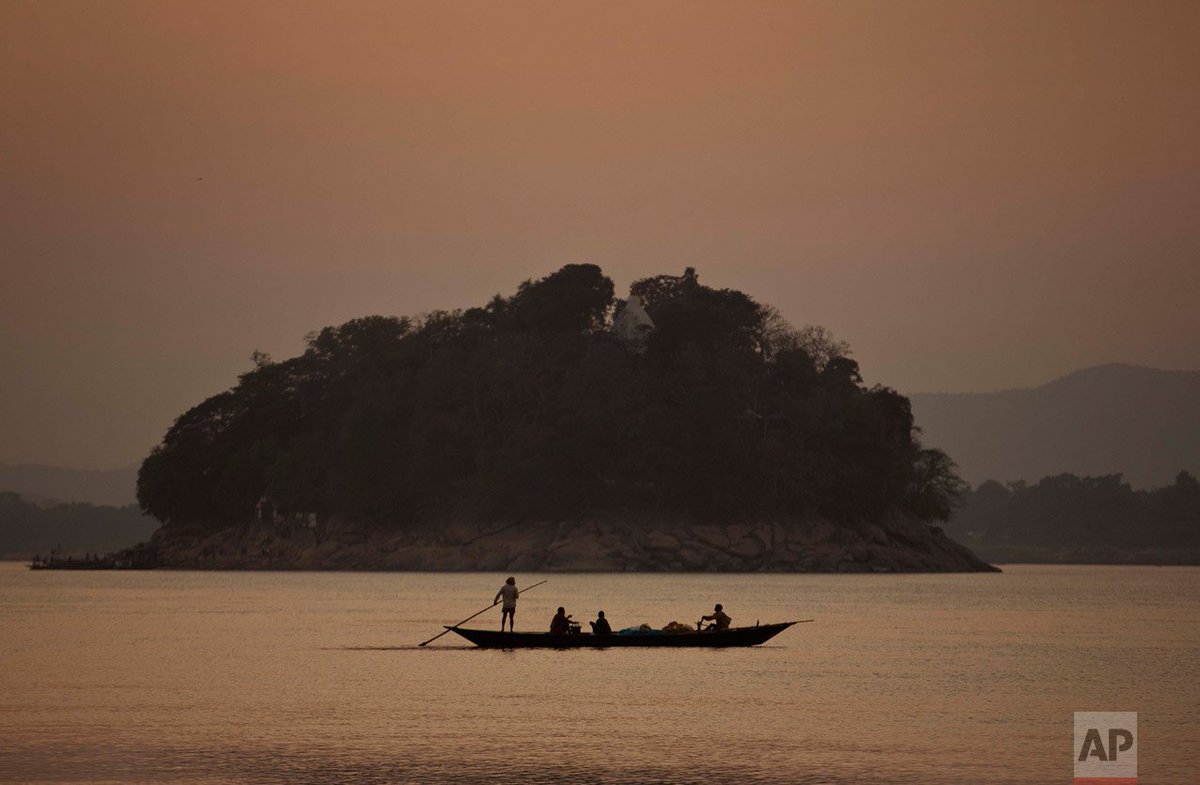 An Indian fisherman rows a boat on the river Brahmaputra in Gauhati, India, Dec. 30, 2016. #APPhoto: image via AP Images @AP_Images, 30 December 2016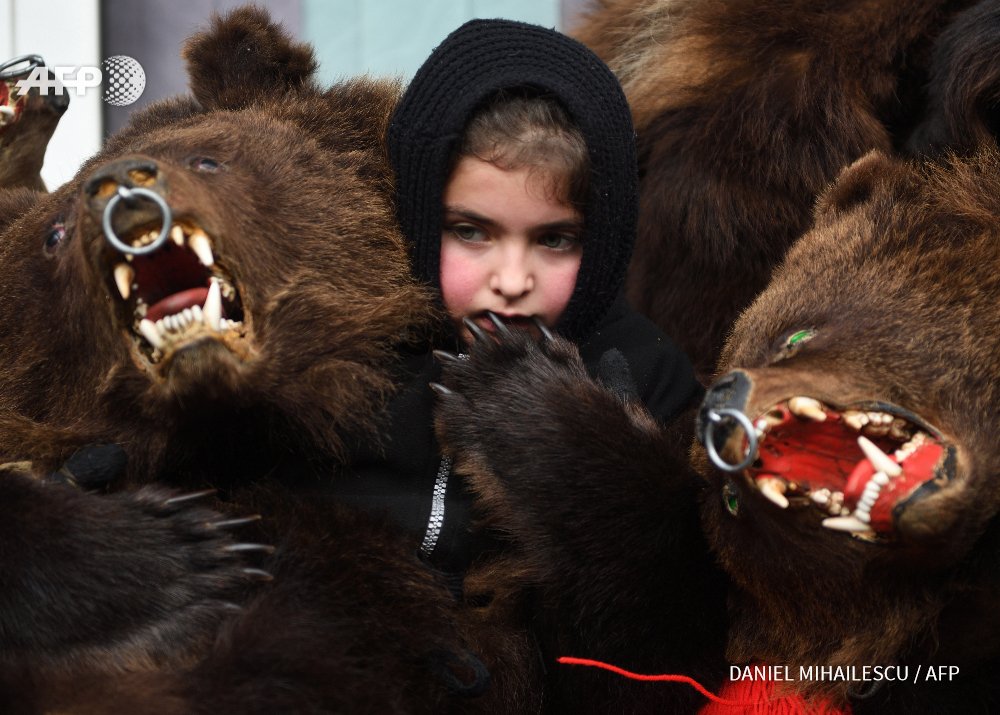 ROMANIA - A child wearing bear skins takes a rest during a parade to drive away evil spirits of the past year. By @bubulator2 #AFP: image via Frédérique Geffard @fgeffardAFP, 30 December 2016
Thonburi: photo by Andrew Murr, 25 December 2016


Hey ese. Los Angeles, Ca.: photo by michaelj1998, 15 November 2016


Hey ese. Los Angeles, Ca.: photo by michaelj1998, 15 November 2016

Hey ese. Los Angeles, Ca.: photo by michaelj1998, 15 November 2016
Looking at a car. Los Angeles,
Ca.
: photo by michaelj1998, 22

D

ecember 2016