.
Water from Lake Orovile flows down the damaged main spillway: photo by Brian van der Brug / Los Angeles Times, 12 February 2017

Water cascades down the spillway below Oroville Dam. The water is being released by authorities to ease flooding in Lake Oroville because of recent heavy rain.: photo by David Butow / Los Angeles Times, 12 February 2017
"This is not a drill. Repeat this is not a drill," the National Weather Service said Sunday, urging people living below Oroville Dam to evacuate.
The evacuation was ordered because of a "hazardous situation" involving the Northern California dam's emergency spillway. The National Weather Service said the auxiliary spillway is expected to fail and could send an "uncontrolled release of flood waters from Lake Oroville."
The mass evacuations cap a week of frantic efforts to prevent flooding as the reservoir behind America's tallest dam reached capacity and its main spillway was severely damaged.
On Saturday, water levels rose so high that an emergency spillway was used for the first time. Officials initially believed the measure worked. But this afternoon, as more water from record storms flowed into Lake Oroville, officials detected a hole in the emergency spillway.
A failure of the emergency spillway could cause huge amounts of water to flow into the Feather River, which runs through downtown Oroville, and other waterways.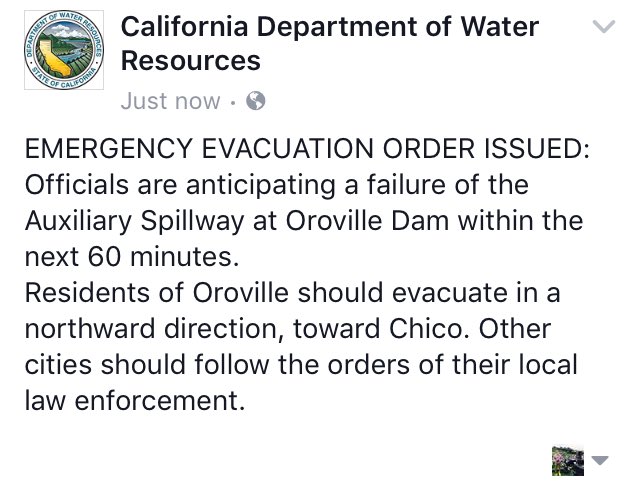 BREAKING: Reports coming out of Northern California that emergency spillway of #Orovile Dam is going to fail. Evacuations underway. #CAwx: image via Ian Schwarz Verified account @SchwartzTV, 12 February 2017
A migrant puts on his clothes after washing himself in an abandoned
warehouse where he took refuge in Belgrade, Serbia. Photo by @Muheisen81: image via AP Images @AP_Images, 11 February 2017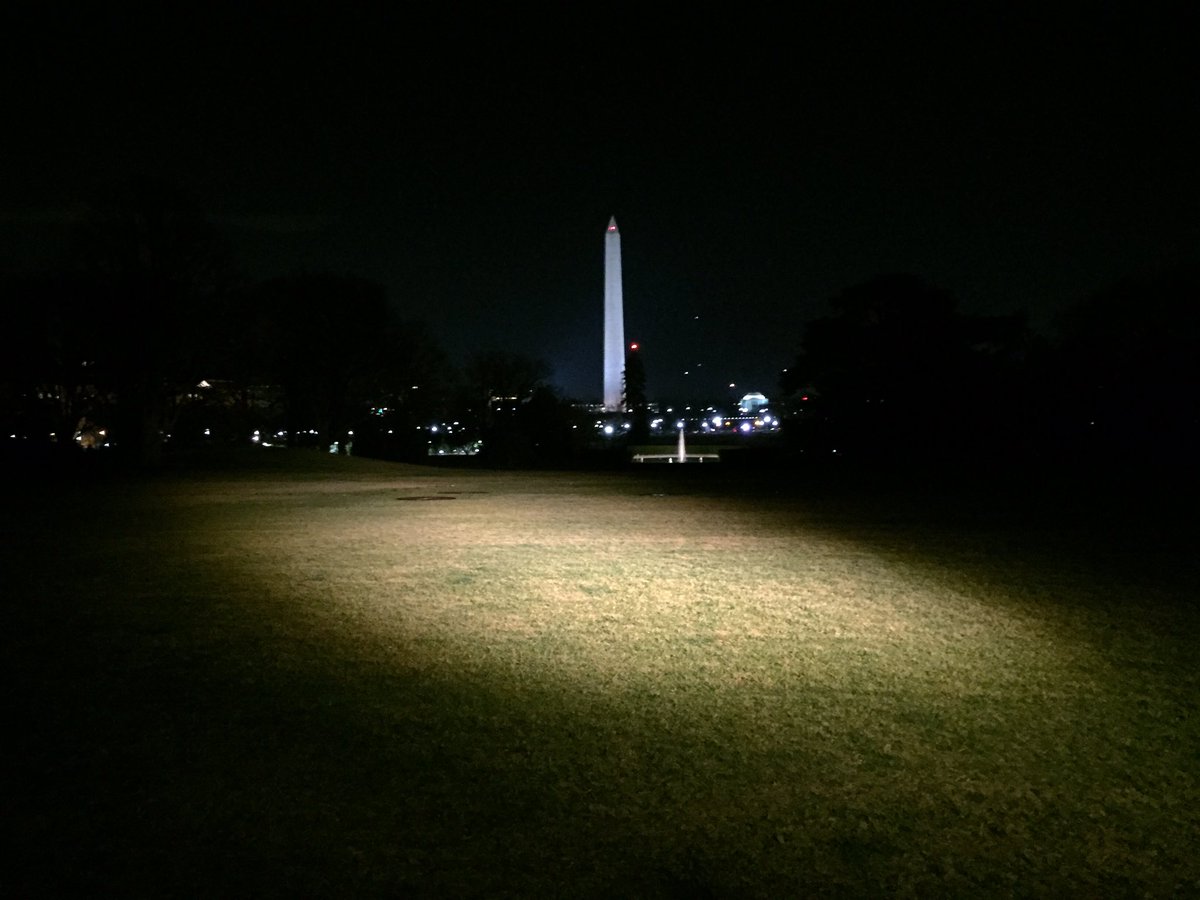 Nice night for a Marine One arrival at the White House: image via Olivier Knox @OKnox, 12 February 2017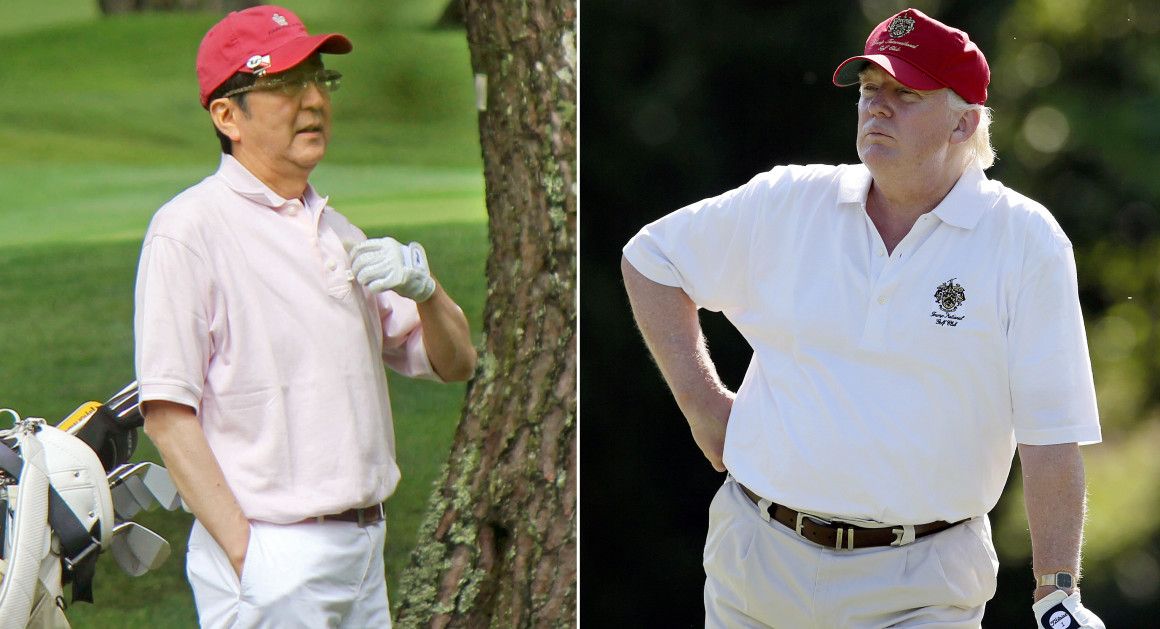 Inspired by Japan PMs Mar-a-Lago visit (and jones for trump)
, AP puts 2 file pix together. Similar hats frame Abe as #MAGA product placement.: image via Reading The Pictures @ReadingThe Pix, 11 February 2017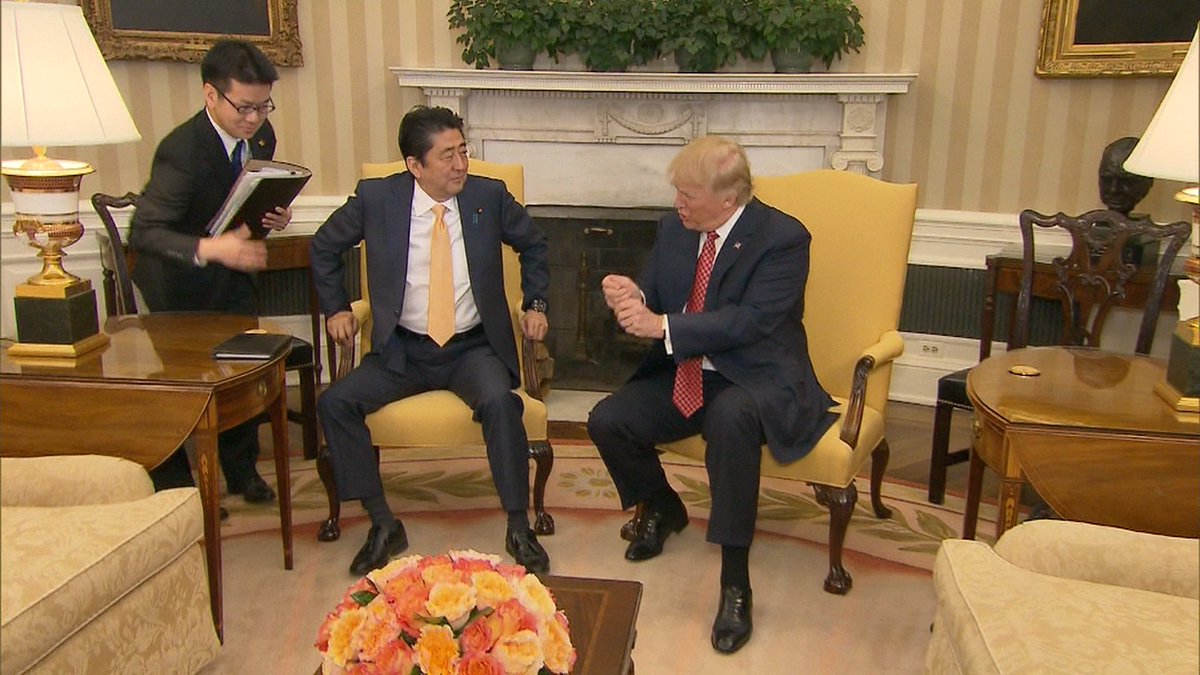 President Trump after extended handshake with his Japanese counterpart @AbeShinzo : "Strong hands.": image via Kevinliptakcnn, 10 February, 2017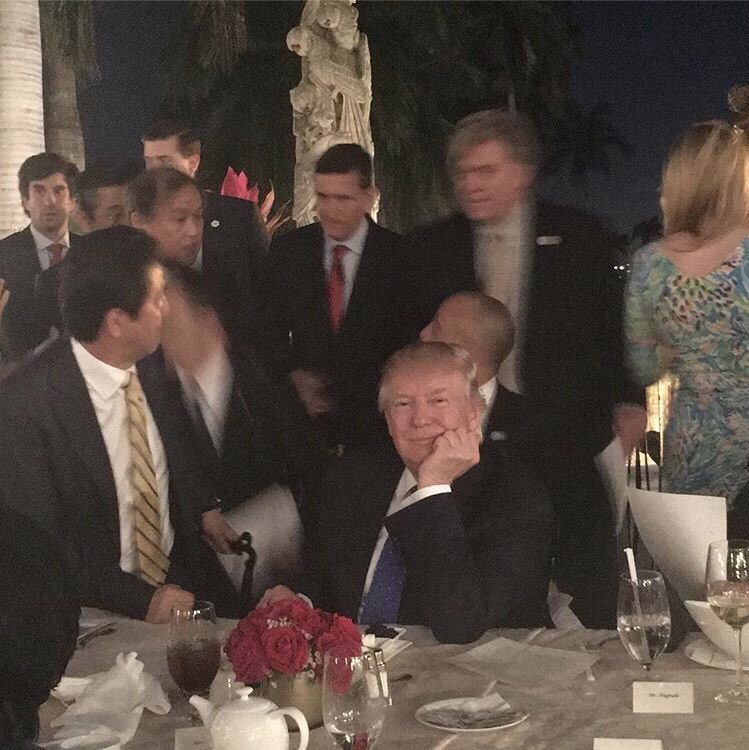 This photo taken from my instagram TL seems to capture one of the moments described in this @CNN piece [see below]
: image via Enrique Acevedo @Enrique_Acevedo, 12 February 2017
At Mar-a-Lago, Trump tackles crisis diplomacy at close range: The launch wasn't expected. It presented Trump with one of the first breaking national security incidents of his presidency: Kevin Liptak, CNN White House Producer, CNN Politics, 12 February 2017
(CNN) The iceberg wedge salads, dripping with blue cheese dressing, had just been served on the terrace of Mar-a-Lago Saturday when the call to President Donald Trump came in: North Korea had launched an intermediate-range ballistic missile, its first challenge to international rules since Trump was sworn in three weeks ago.
The launch, which wasn't expected, presented Trump with one of the first breaking national security incidents of his presidency. It also noisily disrupted what was meant to be an easygoing weekend of high-level male bonding with the more sobering aspects of global diplomacy.
Sitting alongside Japanese Prime Minister Shinzo Abe, with whom he'd spent most of the day golfing, Trump took the call on a mobile phone at his table, which was set squarely in the middle of the private club's dining area.
As Mar-a-Lago's wealthy members looked on from their tables, and with a keyboard player crooning in the background, Trump and Abe's evening meal quickly morphed into a strategy session, the decision-making on full view to fellow diners, who described it in detail to CNN.
News of Pyongyang's launch had emerged an hour earlier, as Trump was preparing for dinner in his residence. Officials had concluded the Musudan-level missile flew 310 miles off North Korea's eastern coast before crashing into the Sea of Japan.
For the new commander in chief, the launch was his first brush with the hermit regime's saber-rattling, which along with heated rhetoric from the young leader Kim Jong-un has spooked the country's neighbors. During his pre-election intelligence briefings, Trump requested supplemental information about North Korea from US intelligence officials. National security analysts have identified the nation's nuclear program as one of the imminent threats facing Trump as he begins his tenure in the White House.
In his talks with Abe at the White House on Friday, the North Korea threat weighed heavily. Abe said during a concluding news conference that he and Trump had agreed to "strongly demand" the country "abandon (its) nuclear and ballistic missile program." They departed a short time later for Florida.
On Saturday evening, as the two men walked through Mar-a-Lago's ornate wrought-iron doors on their way to dinner, neither responded to questions about the launch from reporters.
Swanning through the club's living room and main dining area alongside Abe, Trump was -- as is now typical -- swarmed with paying members, who now view dinner at the club as an opportunity for a few seconds of face time with the new President.
But as he sat down for the planned working dinner with Abe, whose country is well within range of North Korea's missiles, it was clear his counterpart felt it necessary to respond to the test. The launch occurred just before 8 a.m. on Sunday morning in Japan.
Trump's National Security Adviser Michael Flynn and chief strategist Steve Bannon left their seats to huddle closer to Trump as documents were produced and phone calls were placed to officials in Washington and Tokyo.
The patio was lit only with candles and moonlight, so aides used the camera lights on their phones to help the stone-faced Trump and Abe read through the documents.
Even as a flurry of advisers and translators descended upon the table carrying papers and phones for their bosses to consult, dinner itself proceeded apace. Waiters cleared the wedge salads and brought along the main course as Trump and Abe continued consulting with aides.
First lady Melania Trump and Abe's wife, Akie, remained seated across from their husbands, speaking quietly through a translator amid the activity. Earlier in the day, the women had toured a nearby Japanese garden and visited the gothic Bethesda-by-the-Sea church, where Trump and his wife were married in 2005.
Eventually Trump and Abe, along with their collection of aides, stood and moved from the dining terrace and toward a marble-trimmed ballroom, whose gilded columns were concealed by more sober-looking black drapes.
Standing in front of an American and Japanese flag, a stern-faced Abe called the launch "absolutely intolerable," and insisted North Korea adhere to United Nations Security Council resolutions barring it from testing of ballistic missiles.
Trump, in his short remarks, didn't mention the launch. He used a short statement to vow support for Japan instead.
"I just want everybody to understand and fully know that the United States of America stands behind Japan, its great ally, 100%," Trump said.
He declined to read from a set of prepared remarks, which photographers captured images of, that were resting on his podium. Those remarks did mention the missile test specifically and vowed cooperation between allies to "safeguard and protect" against North Korea's "provocative acts."
"That was a joint statement we decided not to make," a senior administration official said afterward, explaining why those remarks were cast aside. Because Abe spoke first, and then Trump, there was "no need for communique," the official said.
Trump left the impromptu briefing room without taking questions, having delivered the first emergency foreign policy statement of his presidency.
But even as he confronted one of the gravest matters of his office, Trump nonetheless found it impossible to resist dropping in on a nearby wedding reception, already underway in his treasured Grand Ballroom. Trump designed and built the space himself after purchasing Mar-a-Lago in the 1980s.
Entering the ornate room, Trump took a photo with the bride and her bridesmaids, who posed in red gowns next to the commander in chief, mimicking his signature thumbs-up.
Then he grabbed a microphone.
"I saw them out on the lawn today," Trump said of the bride and groom, who were standing nearby. "I said to the Prime Minister of Japan, I said, 'C'mon Shinzo, let's go over and say hello.' "
"They've been members of this club for a long time," Trump said of the newlyweds.

"They've paid me a fortune."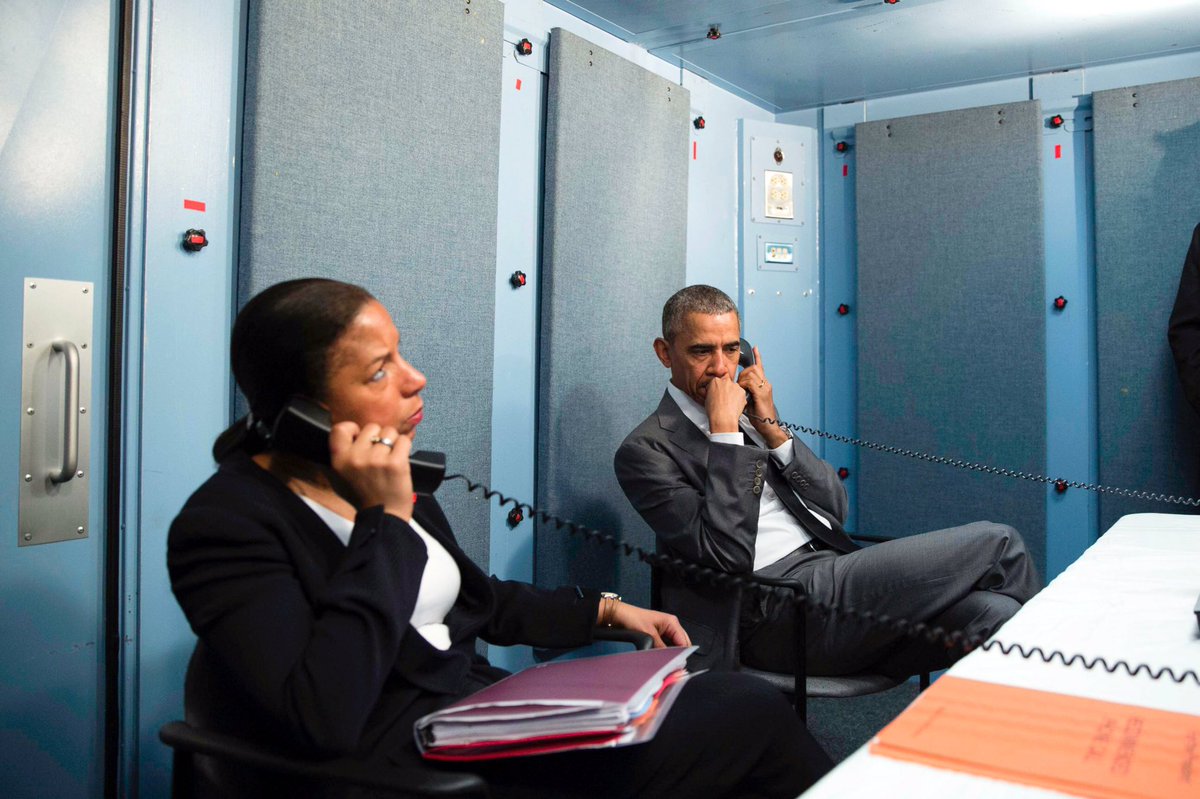 The Obama way vs. the Trump way of handling an international crisis. No judgment, just facts.: image via Enrique Acevedo @Enrique_Acevedo, 12 February 2017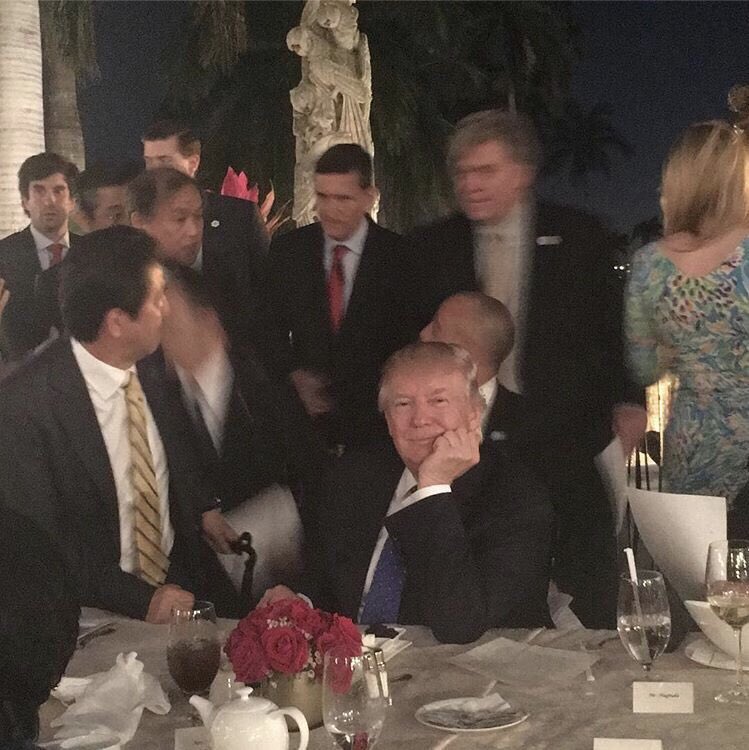 The Obama way vs. the Trump way of handling an international crisis.: image via Enrique Acevedo @Enrique_Acevedo, 12 February 2017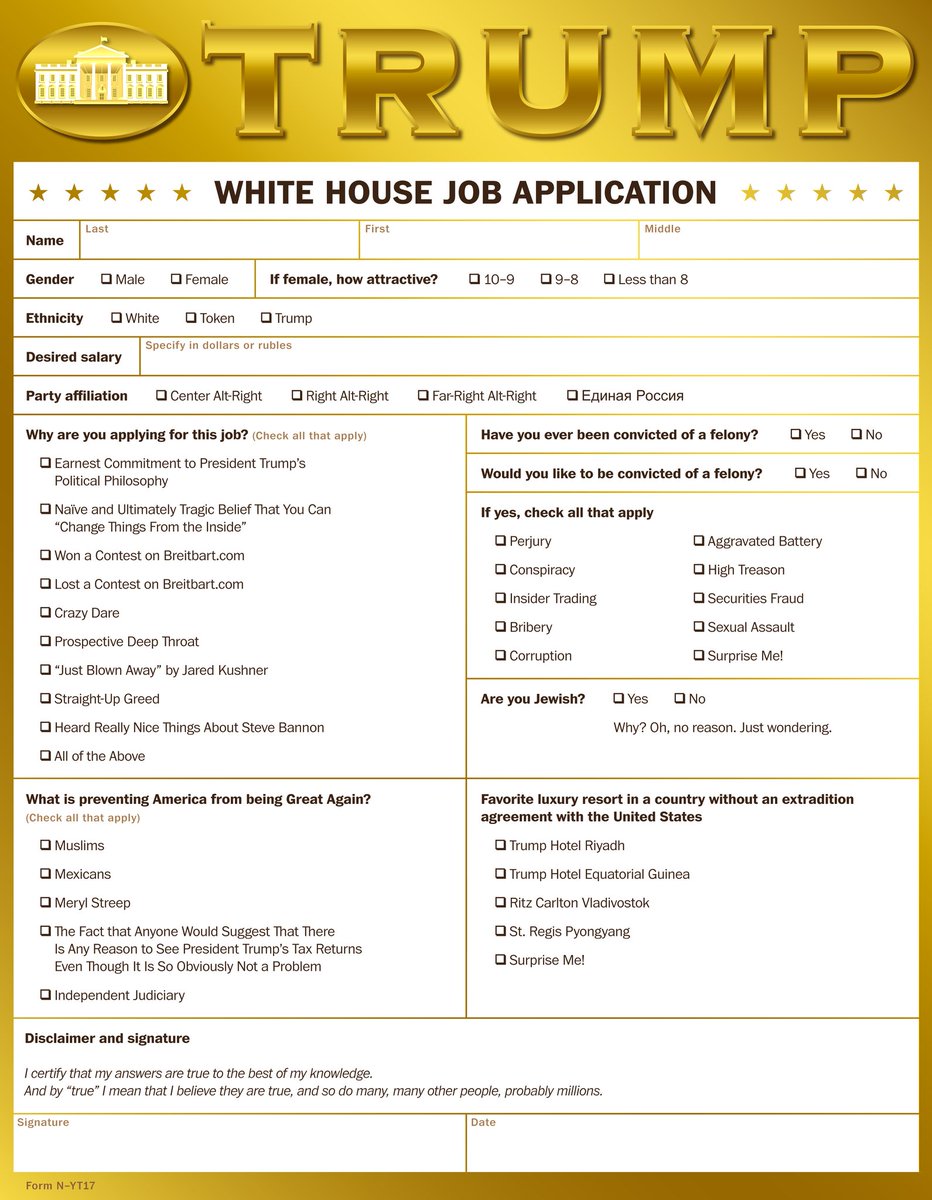 #WhiteHouse #job application. Apply now! Likely your last job if you get it. #donaldtrump #PresidentBannon #snl #jaredkushner #stevenmiller: image via MR @mantreb, 11 February 2017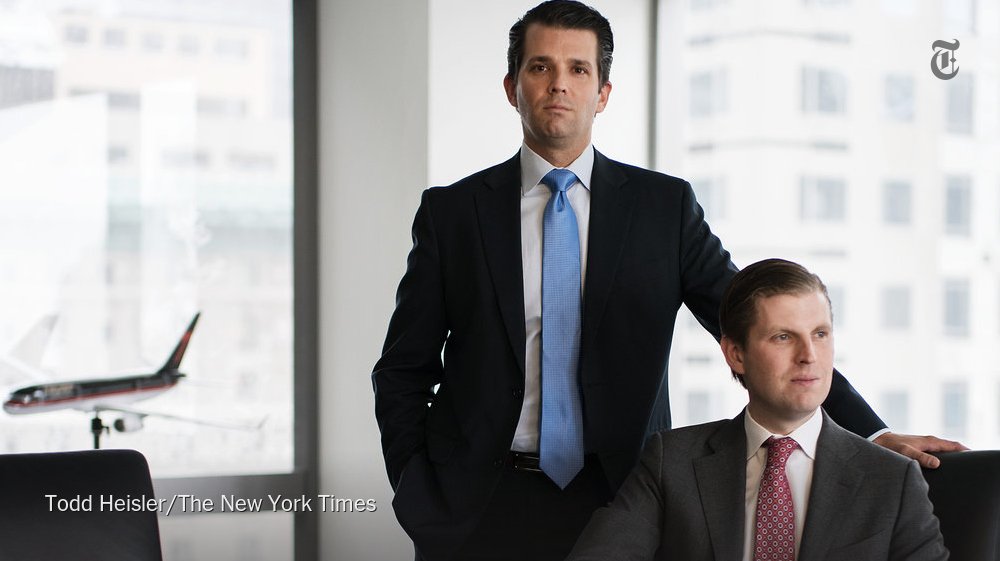 Life after Donald Trump: The president's eldest sons plan to aggressively grow the Trump Org.: image via NYT Politics @nytpolitics, 12 February 2017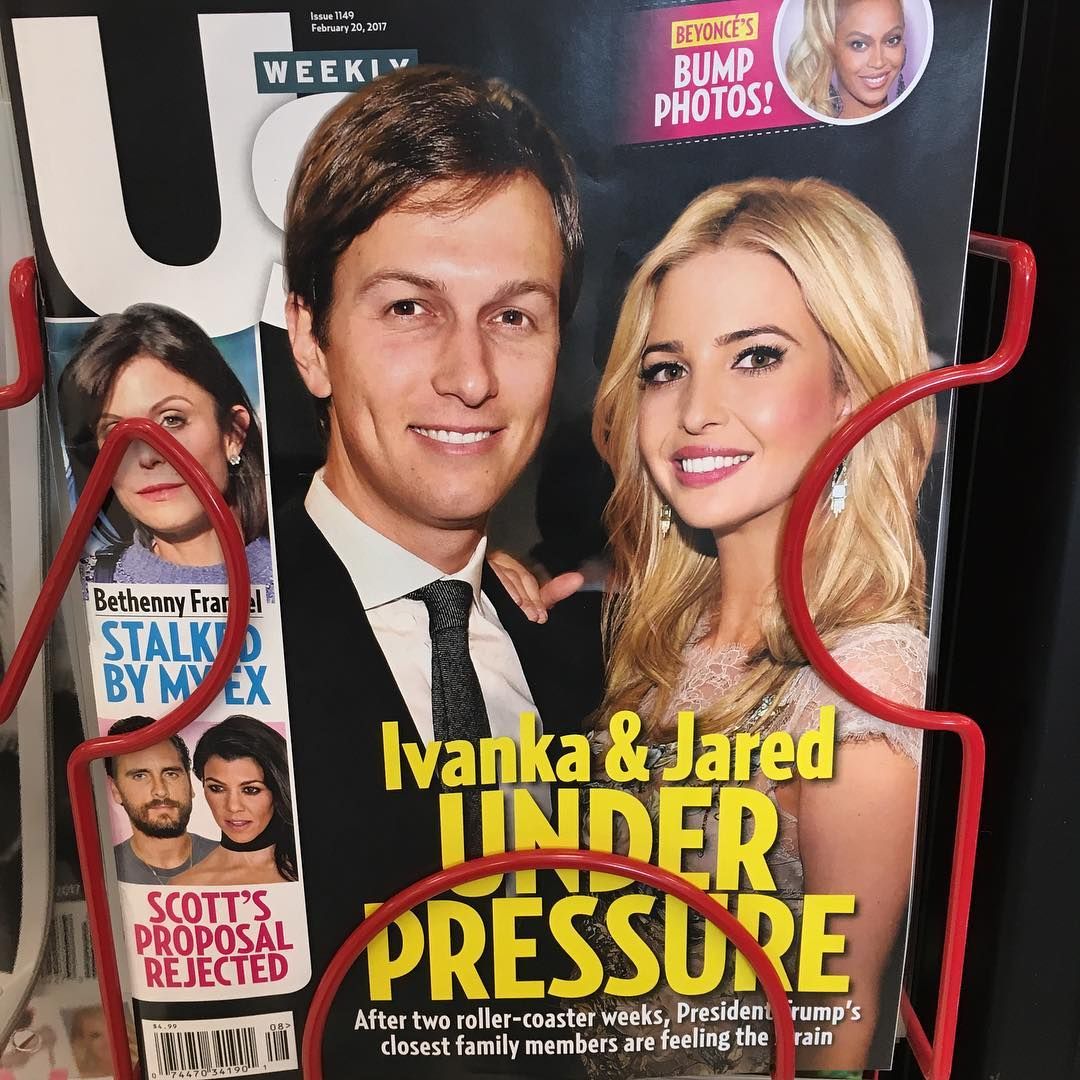 The news headline is quite unusual, esp w tabloid prez. Says given those in charge, escapism an unaffordable luxury. (via @amandarivkin)
: image via Reading The Pictures @Reading ThePix, 11 February 2017
#CoveroftheWeek "This swamp has no drain!" Illustration by @ZoharLazar for @Newsweek (USA): image via ClasssicFrontPages @CFPages, 12 February 2017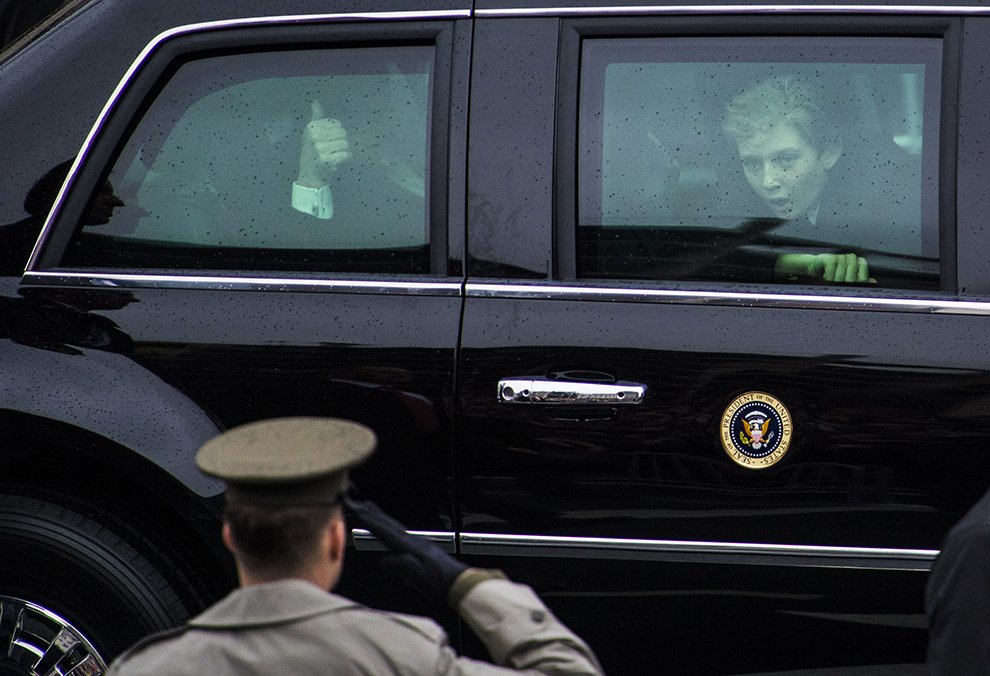 Congrats to Jabin Botsford, Al Drago and Kevin Dietsch in the 2017 Eyes of History Still Contest, Inauguration 2017
Reading The Pictures Retweeted WHNPA
Reading The Pictures added,
Daring choice given child off limits. (Like #Trump has boundaries?) On the symbolism alone, though, it's inauguration as silent scream.
image via Reading The Pictures @ Reading ThePix, 11 February 2017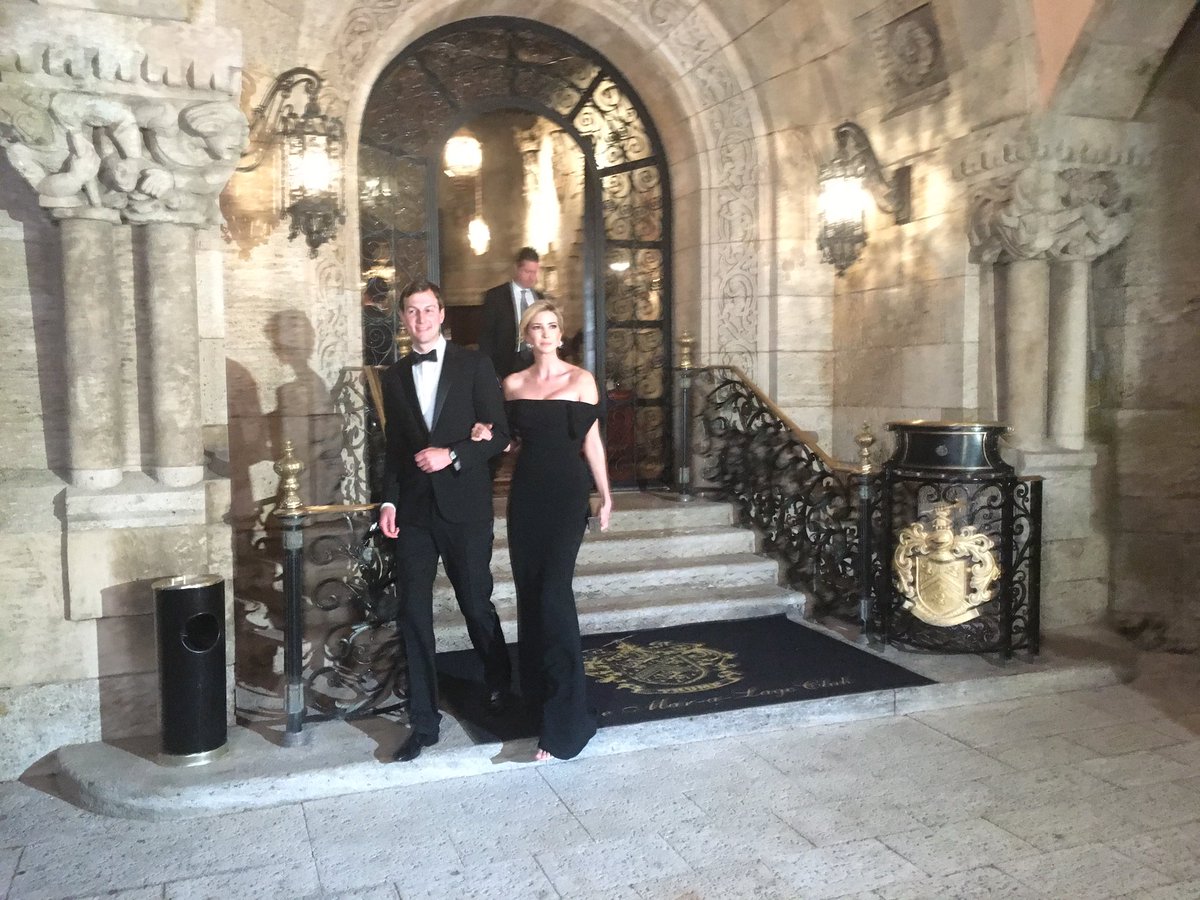 Ivanka and Jared, in black tie, exit Mar-a-Lago and drive away. Big partying tonight in Palm Beach, including for Steve Schwarzman's 70th.: image via Jennifer Jacobs @JenniferJJacobs, 11 February 2017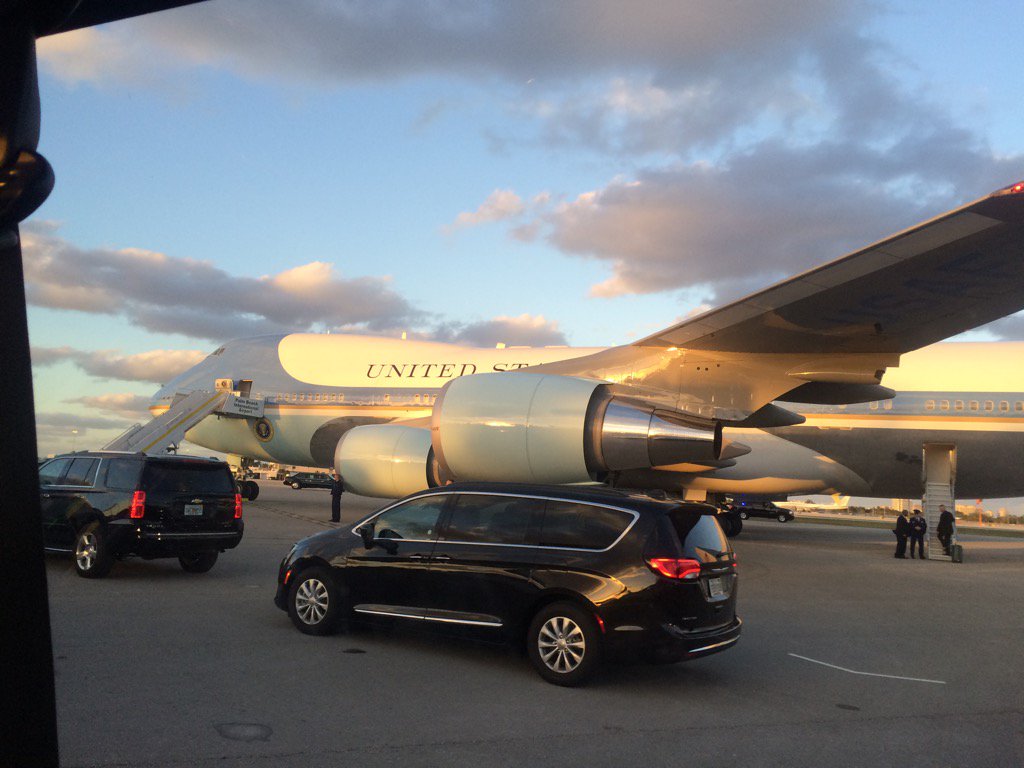 President Trump is back in Florida for another weekend at Mar-a-Lago.: image via Jill Colvin @colvinj, 10 February 2017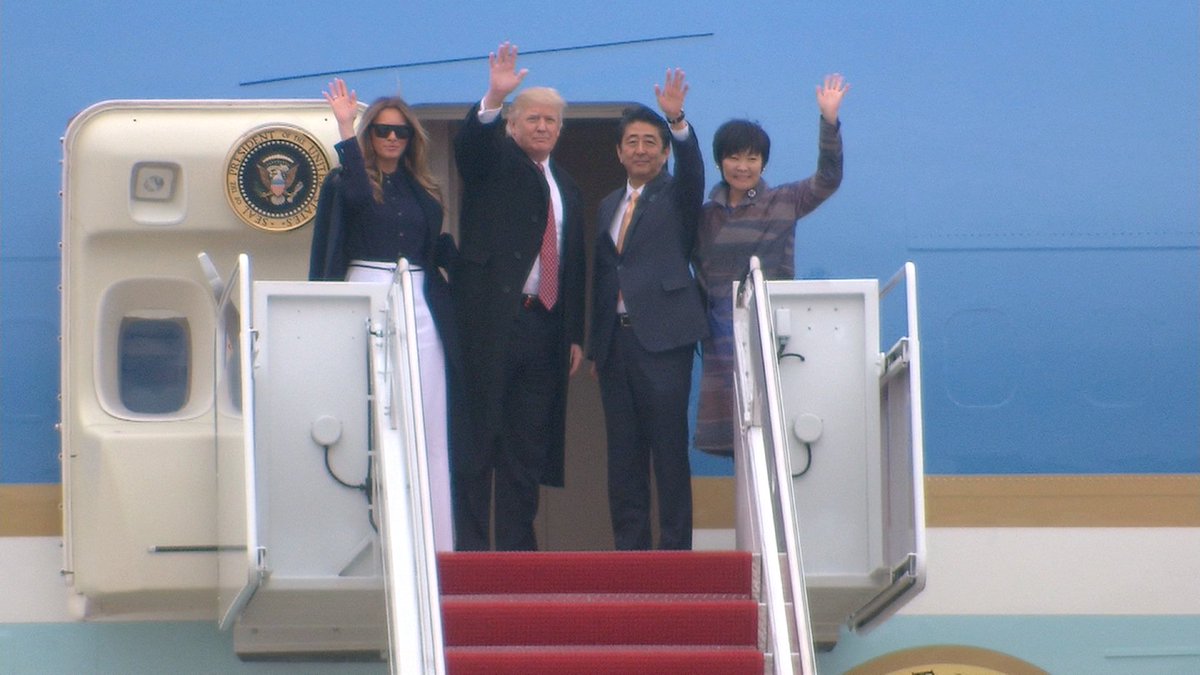 Mrs. Trump flying on Air Force One for the first time with the Abes: image via Kevin Liptak @kevinliptakcnn, 10 February 2017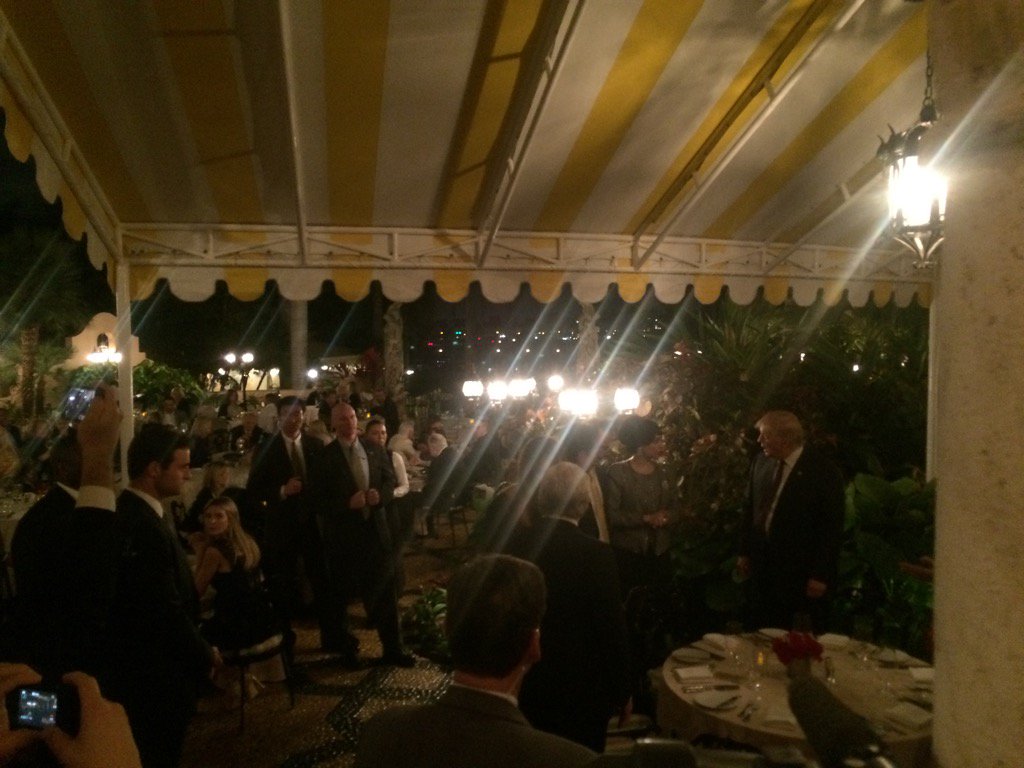 The setting of Trump and Abe's dinner tonight. Also joining the couple: Bob Kraft.: image via Jill Colvin @colvinj, 10 February 2017
Trump began his dinner tonight talking up Kraft: "He knew he was going to win the game, even when he was down 28-3.": tweet via Jill Colvin @colvinj, 10 February 2017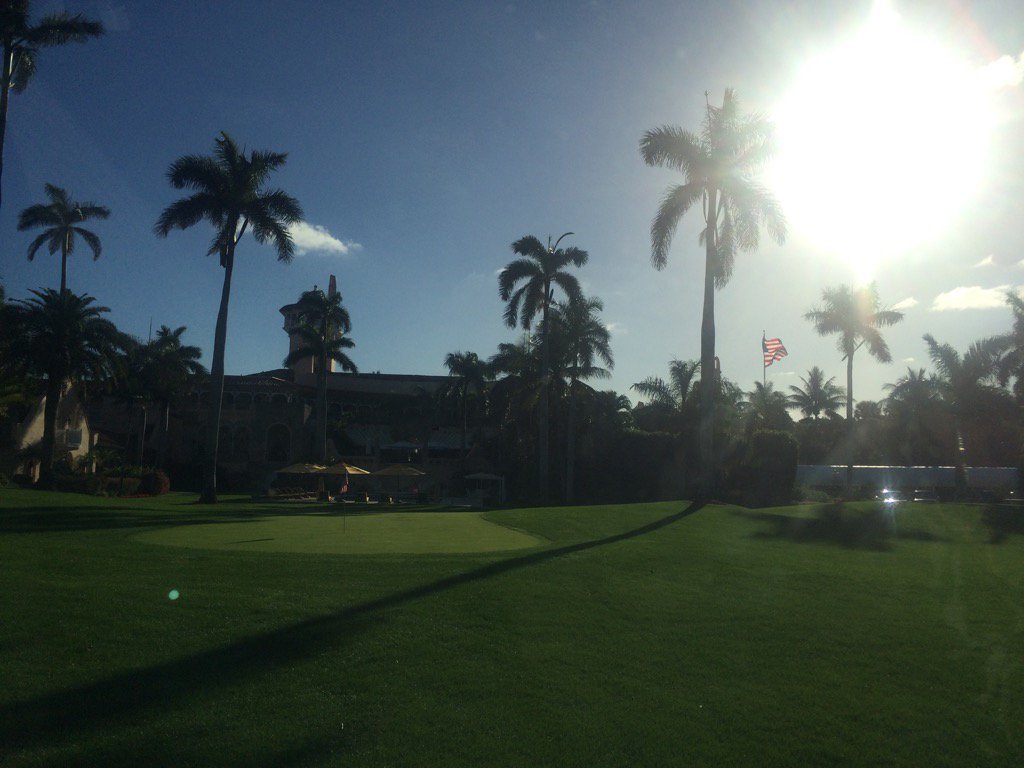 Good morning from Mar-a-Lago. President Trump and PM Abe will be leaving to golf shortly.: image via Jill Colvin @colvinj, 11 February 2017


the blacked-out view from the press hold (during middle passage)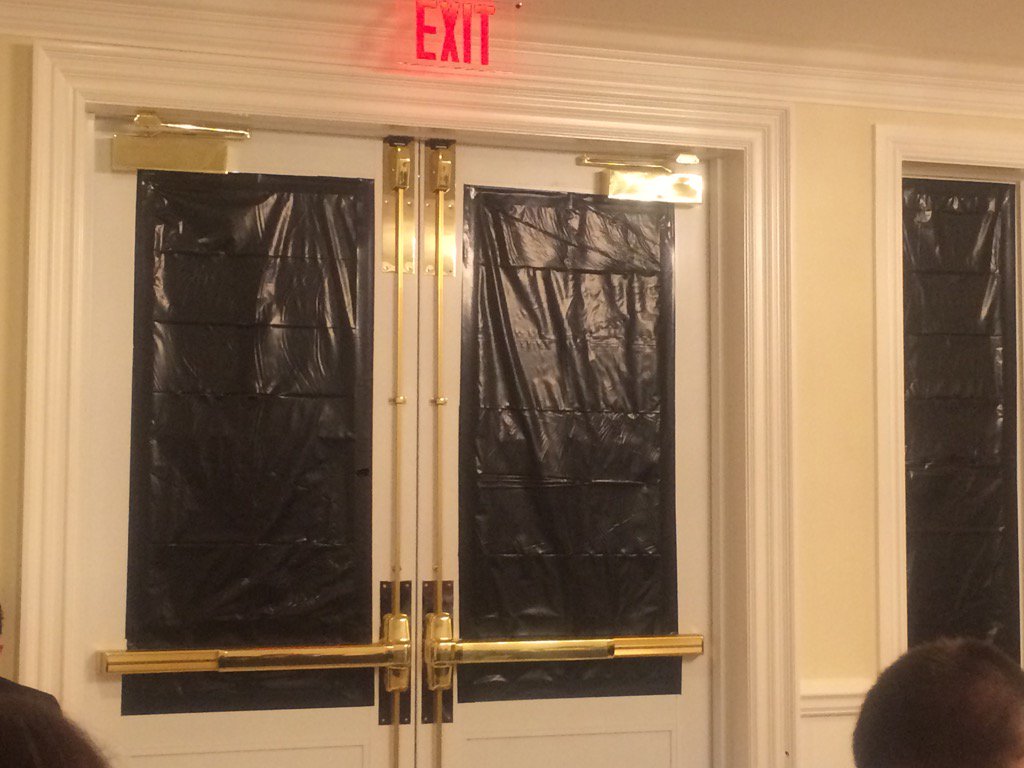 hand: photo by noppadol maitreechit, 27 December 2016
hand: photo by noppadol maitreechit, 27 December 2016

hand: photo by noppadol maitreechit, 27 December 2016
in Remembrance of our beloved king, King Bhumibol Adulyadej, 1927-2016: photo by noppadol maitreechit, 24 January 2017
in Remembrance of our beloved king, King Bhumibol Adulyadej, 1927-2016: photo by noppadol maitreechit, 24 January 2017
in Remembrance of our beloved king, King Bhumibol Adulyadej, 1927-2016: photo by noppadol maitreechit, 24 January 2017
DSC09646-2: photo by noppadol maitreechit, 8 February 2017
DSC09646-2: photo by noppadol maitreechit, 8 February 2017
DSC09646-2: photo by noppadol maitreechit, 8 February 2017
DSC09563-2: photo by noppadol maitreechit, 8 February 2017
DSC09563-2: photo by noppadol maitreechit, 8 February 2017
DSC09563-2: photo by noppadol maitreechit, 8 February 2017
_DSC3801: photo by noppadol maitreechit, 25 November 2016
_DSC3801: photo by noppadol maitreechit, 25 November 2016
_DSC3801: photo by noppadol maitreechit, 25 November 2016
_DSC3828: photo by noppadol maitreechit, 25 November 2016
_DSC3828: photo by noppadol maitreechit, 25 November 2016
_DSC3828: photo by noppadol maitreechit, 25 November 2016
_DSC4288: photo by noppadol maitreechit, 26 November 2016
_DSC4288: photo by noppadol maitreechit, 26 November 2016
_DSC4288: photo by noppadol maitreechit, 26 November 2016
_DSC8675: photo by noppadol maitreechit, 14 March 2016
_DSC8675: photo by noppadol maitreechit, 14 March 2016
_DSC8675: photo by noppadol maitreechit, 14 March 2016
3 Days in Chengdu
: photo by noppadol maitreechit, 26 November 2016
3 Days in Chengdu: photo by noppadol maitreechit, 26 November 2016
3 Days in Chengdu: photo by noppadol maitreechit, 26 November 2016
_DSC3963: photo by noppadol maitreechit, 25 November 2016
_DSC3963: photo by noppadol maitreechit
naoshima island, japan: photo by Max Piepenbrink 10 February 2017
naoshima island, japan: photo by Max Piepenbrink 10 February 2017
naoshima island, japan: photo by Max Piepenbrink 10 February 2017
beaverton night: photo by Max Piepenbrink 10 February 2017
beaverton night: photo by Max Piepenbrink 10 February 2017
beaverton night: photo by Max Piepenbrink 10 February 2017

[Portales, New Mexico]: photo by Lucas DeShazer, 10 February 2017
[Portales, New Mexico]: photo by Lucas DeShazer, 10 February 2017

[Portales, New Mexico]: photo by Lucas DeShazer, 10 February 2017

[Broadway East, Baltimore]: photo by Patrick, December 2016

[Broadway East, Baltimore]: photo by Patrick, December 2016
[Broadway East, Baltimore]
: photo by Patrick, December 2016

[Middle East, Baltimore]: photo by Patrick, December 2016
[Middle East, Baltimore]: photo by Patrick, December 2016

[Middle East, Baltimore]: photo by Patrick, December 2016
LAMONT, OKLAHOMA. Where time moved faster than the town did.: photo by akahawkeyefan, 18 June 2007
LAMONT, OKLAHOMA. Where time moved faster than the town did.: photo by akahawkeyefan, 18 June 2007
LAMONT, OKLAHOMA. Where time moved faster than the town did.: photo by akahawkeyefan, 18 June 2007
PLAYED OUT. Rural Idaho.: photo by akahawkeyefan, 2007 / posted 11 February 2017
PLAYED OUT. Rural Idaho.: photo by akahawkeyefan, 2007 / posted 11 February 2017
PLAYED OUT. Rural Idaho.: photo by akahawkeyefan, 2007 / posted 11 February 2017
I see you. Sunset Blvd.: photo by michaelj1998, 17 January 2017
Shop window, 4th and South Street, Philadelphia Pa: photo by David Swift, 12 February 2017
Shop window, 4th and South Street, Philadelphia Pa: photo by David Swift, 12 February 2017
Shop window, 4th and South Street, Philadelphia Pa: photo by David Swift, 12 February 2017
surrealism [Monster, South Holland, Netherlands]: photo by Sen@d, March 2016
surrealism [Monster, South Holland, Netherlands]: photo by Sen@d, March 2016
surrealism [Monster, South Holland, Netherlands]: photo by Sen@d, March 2016
West Mesa, Albuquerque, New Mexico: photo by Jorge Guadalupe Lizárraga, June 2016
West Mesa, Albuquerque, New Mexico: photo by Jorge Guadalupe Lizárraga, June 2016