.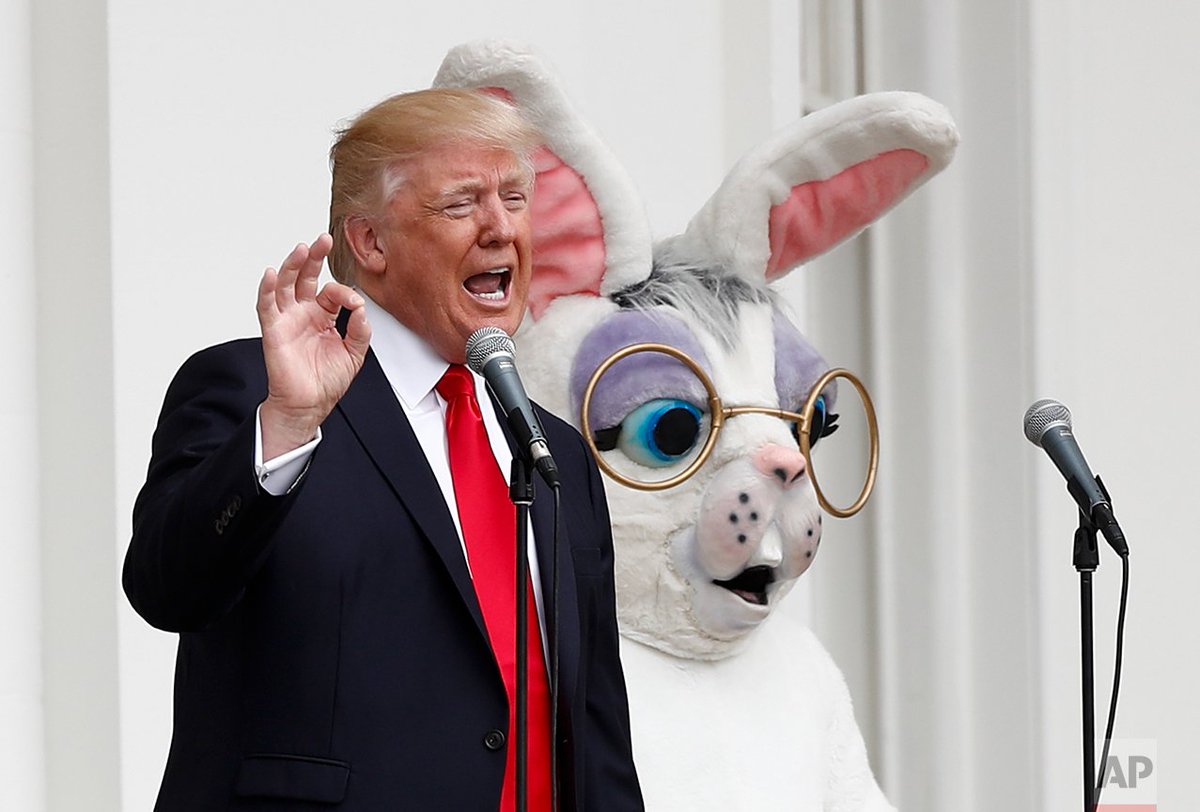 President Donald Trump, joined by the Easter Bunny, speaks from the Truman Balcony during the annual White House Easter Egg Roll on the South Lawn of the White House in Washington, Monday, April,17, 2017.: photo by Carolyn Kaster/AP, 17 April 2017
L

ast week, Donald Trump deployed his superweapon Moab, the "mother of all bombs" – 10 tonnes of high explosive detonated in mid-air in such a way as to kill, it is claimed, 94 Isis militants. The Russian media immediately reminded us that their own thermobaric bomb – the "father of all bombs" – was four times as powerful: "Kids, meet daddy," was how the Kremlin mouthpiece Russia Today put it. But these are child's play compared with nuclear weapons. The generation waking up to today's Daily Mail strapline – "World holds its breath" – may need reminding what a nuclear weapon does.
The one dropped on Hiroshima measured 15 kilotons; it destroyed everything within 200 yards and burned everybody within 2km. The warhead carried by a Trident missile delivers a reported 455 kilotons of explosive power. Drop one on Bristol and the fireball is 1km wide; third-degree burns affect everybody from Portishead to Keynesham, and everything in a line from the Bristol Channel to the Wash is contaminated with radiation. In this scenario, 169,000 people die immediately and 180,000 need emergency treatment. Given that there are only 101,000 beds in the entire English NHS, you can begin to imagine the apocalyptic scenes for those who survive.
But a Trident missile carries up to eight of these warheads, and military planners might drop them in a pattern around one target, creating a firestorm along the lines that conventional Allied bombing created in Hamburg and Tokyo during the second world war.
I don't wish to alarm you, but right now the majority of the world's nuclear warheads are in the hands of men for whom the idea of using them is becoming thinkable.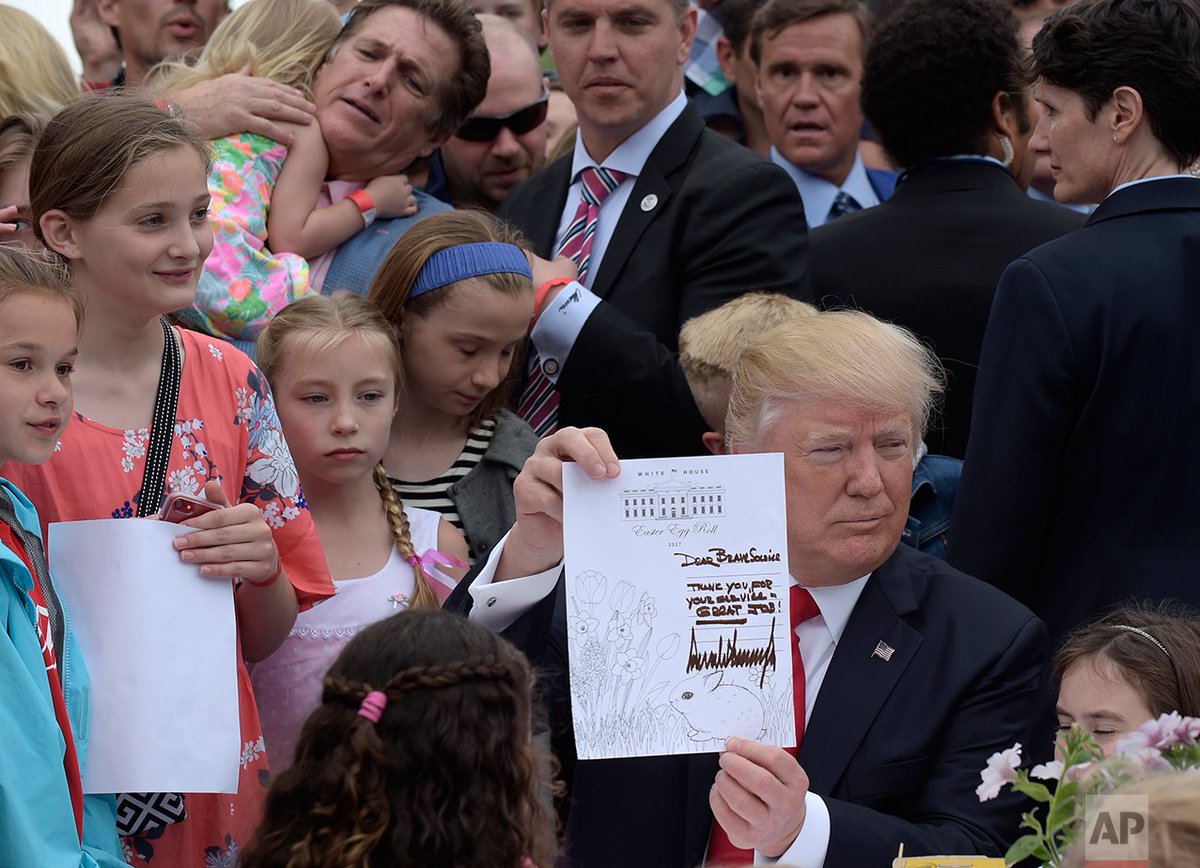 President Donald Trump shows the letter he wrote to a service member during the annual White House Easter Egg Roll on the South Lawn of the White House in Washington, Monday, April 17, 2017.: photo by Susan Walsh/AP, 17 April 2017
For Kim Jong-un, it's thinkable; for Vladimir Putin, it's so thinkable that every major Russian wargame ends with a "nuclear de-escalation" phase: that is, drop one and offer peace. On 22 December last year, Trump and Putin announced, almost simultaneously, that they were going to expand their nuclear arsenals and update the technology.
Right now, a US aircraft carrier strike force is steaming towards North Korea (the DPRK) to menace Kim's rogue regime. We don't know what secret diplomacy went on between Xi Jinping and Trump at Mar-a-Lago, but the US is sounding confident that China will rein the North Koreans in.
What we do know is that Trump has been obsessed since the 80s with nuclear weapons, that he refuses to take advice from military professionals and that he seems not to understand the core Nato concept of nukes as a political deterrent, as opposed to a military superweapon.
This sudden mania for speaking of nuclear warfare, among men with untrammeled power, should be the No 1 item on the news, and the No 1 concern of democratic and peace-loving politicians.
The video fireworks on US cable news channels have progressed in the space of 10 days from cruise missile launches to bunker-busting airburst porn. One US news host referred to the former as "beautiful".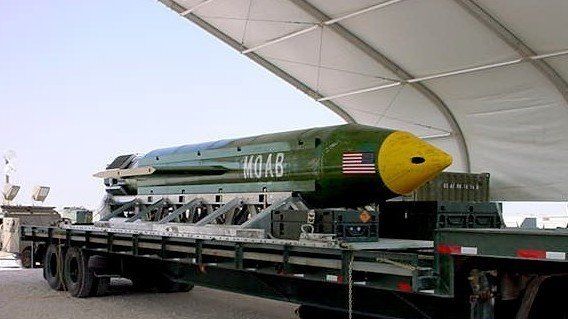 Syria strike showcased impulsivity. This time it's that, and obsession with scale. "Non-nuclear" sounds so...nuclear. Photo Air Force/AP #MOAB: image via Reading The Pictures @ReadingThePix, 13 April 2017
I will always remember the Botoxed faces of the US news anchors when they arrived in New Orleans after Hurricane Katrina. It was as if they had been woken up from a dream, and the best of them realised how they had been sleepwalking towards the disaster.
Katrina shows what happens when a disaster hits a fragile, poverty-stricken and socially fragmented city. In New Orleans, for a few days, civilisation fell apart. Policemen, suddenly called on to haul their overweight frames into self-sacrificing and arduous work, quit on the spot. The modern equivalent of lynchings happened. Central government and unified military command of the situation broke down. My experience there convinced me that, in the event of mass fatalities being inflicted on a developed world city, the real problem would be social chaos, not mass radiation sickness.
Trump is ramping up the military rhetoric for a horribly simple reason: two weeks ago, the isolationist wing of his team got outflanked by generals; they tried some war to see how it went down and it went down well.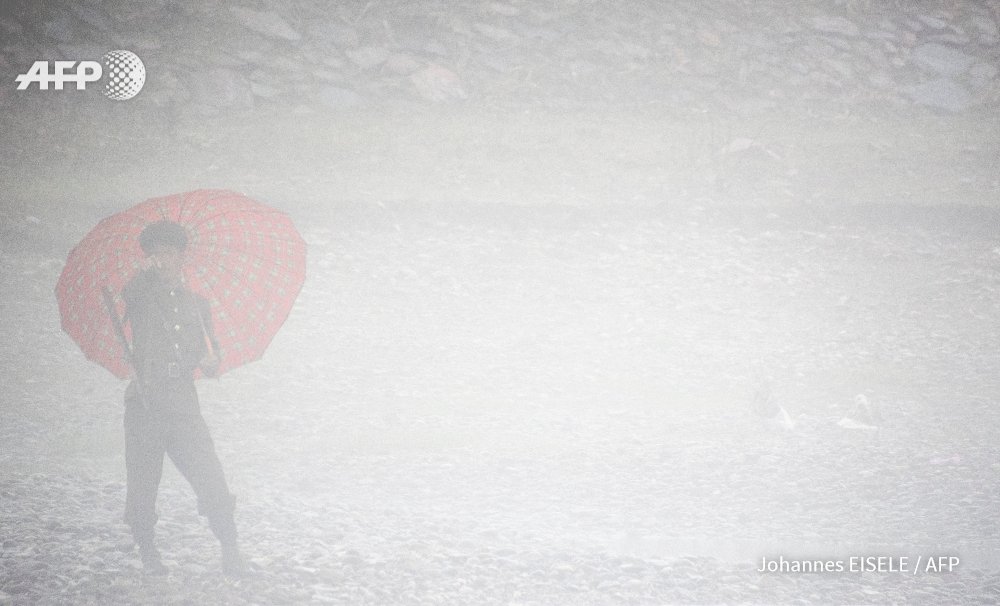 #China A North Korean soldier stands in foggy weather along the banks of the Yalu river opposite the Chinese border city of Dandong. Photo @johaynz: image via Frédérique Geffard @fgeffardAFP, 1

7

April 2017
We may get lucky. It may be that the Chinese leadership is prepared to put serious pressure on North Korea to prevent Kim's regime staging some kind of provocation against the US navy. Or we may get unlucky: the DPRK has a nuclear weapon, even if the missiles needed to deliver it are unstable.
It has been human nature, given the scale of devastation a nuclear war would bring, to blank the possibility from our minds, to worry about small risks because the big one is incalculable. But from the 50s to the 00s, we had – in all nuclear powers – military/industrial complex politicians who understood the value of multilateralism. All around us high politics is becoming emotion driven, unilateral, crowd-pleasing and falling under the control of erratic family groups and mafias, rather than technocrats representing ruling elites.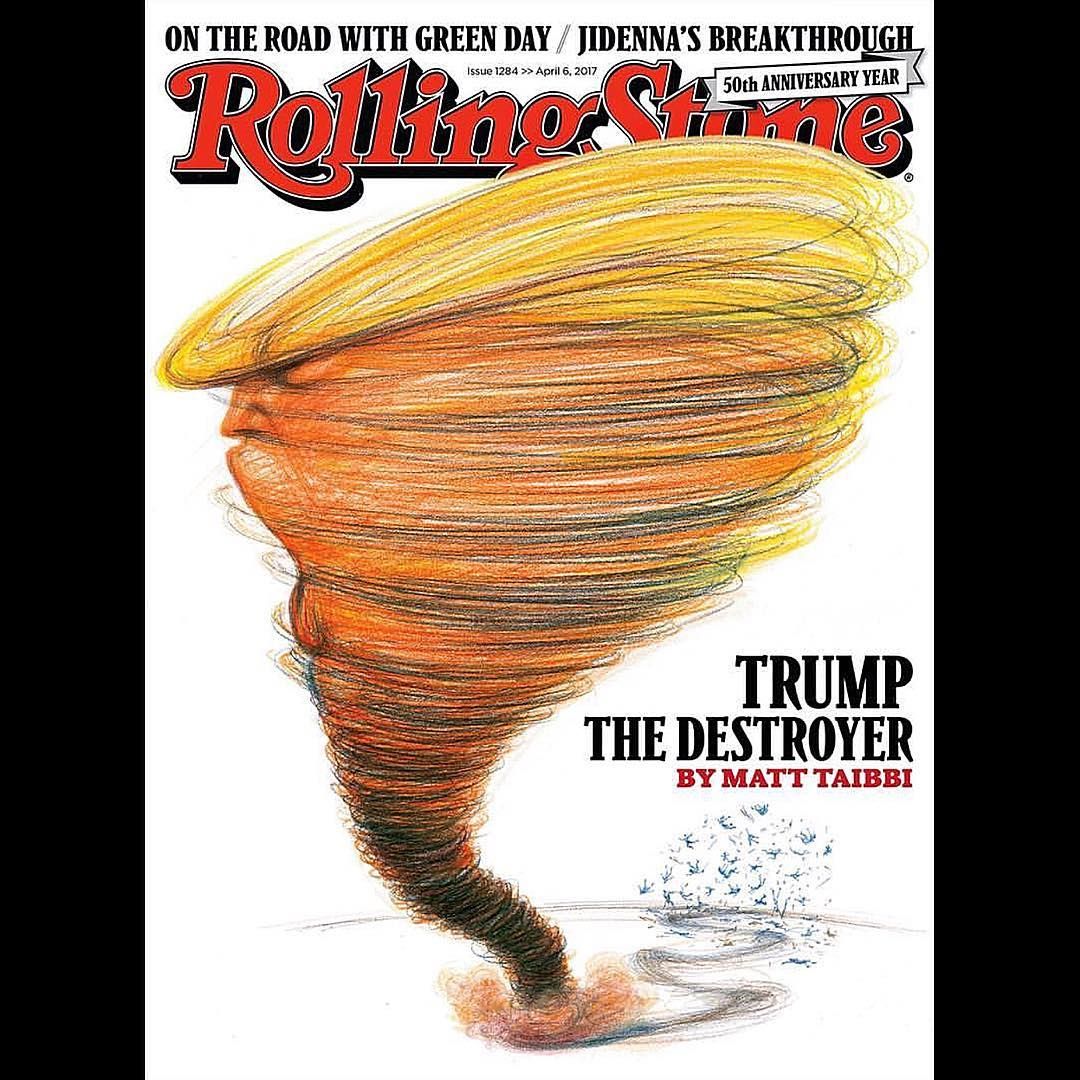 Article all about politics, but cover another flashing red light about military adventurism. #notnormal #sticksandstones via @coverjunkie: image via Reading The Pictures @ReadingThePix, 15 April 2017


For the warmongers, true multilateralism is a serious annoyance; that's why so many of the world's autocrats are busy forcing NGOs to register, cutting off foreign funds to them and decrying the presence of international observers or sabotaging their work.
If Theresa May wanted to sen

d

a useful message at Easter it could have been: in compliance with the non-proliferation treaties, we will never use our nuclear weapons first; we will stick to diplomatic and economic pressure to get the DPRK to comply; and we will use our own, independent diplomatic clout to strengthen disarmament and non-proliferation.
That is what a responsible nuclear-armed power would do. The UK's silence as Trump toys with military escalation and nuclear rearmament is criminal.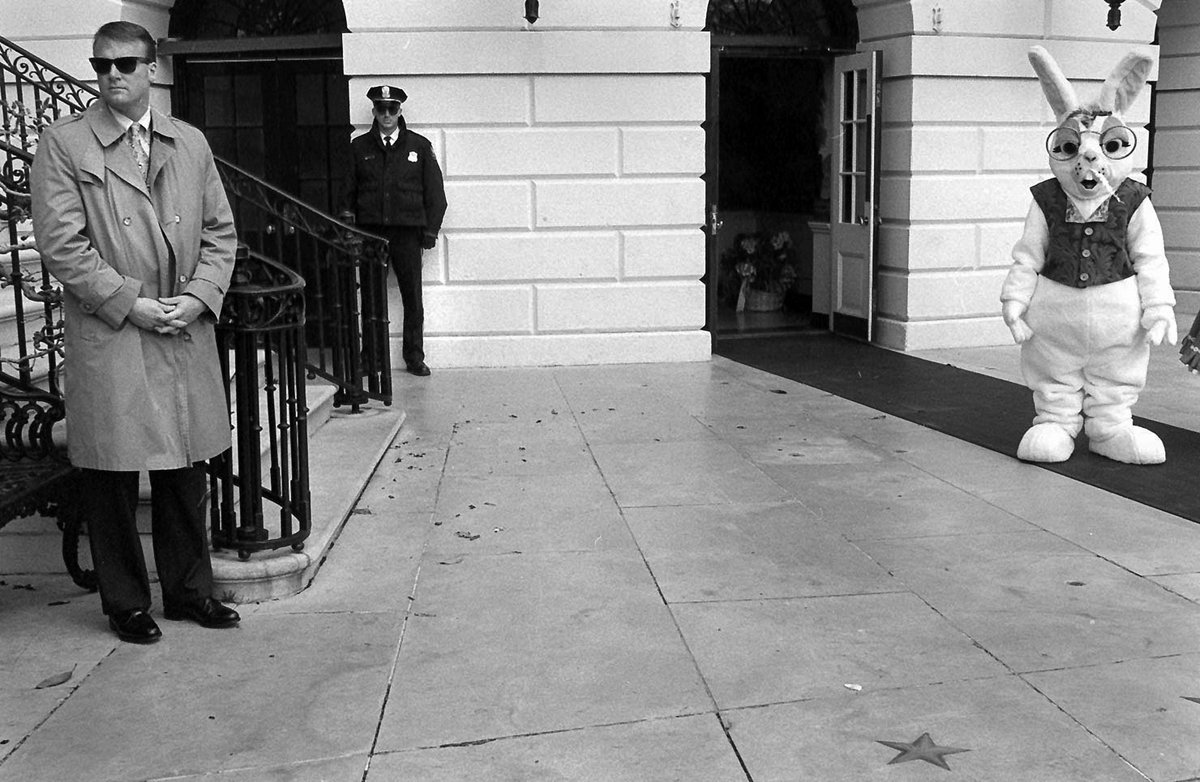 White House Easter Egg Roll, c 1997. #EasterEggRoll On Instagram @crowleygraph: image via Stephen Crowley @Stcrow, 17 April 2017

View [Palma, Mallorca]: photo by astrid westvang, 5 April 2017



View [Palma, Mallorca]: photo by astrid westvang, 5 April 2017


View [Palma, Mallorca]: photo by astrid westvang, 5 April 2017
Pole and door [Mallorca]: photo by astrid westvang, 31 March 2017

Door and pole [Mallorca]: photo by astrid westvang, 31 March 2017



Traditional [Palma, Mallorca]: photo by astrid westvang, 3 April 2017


Reefton, NZ: photo by bobsan88, 15 April 2017
Reefton, NZ: photo by bobsan88, 15 April 2017

Tarakohe, Golden Bay: photo by bobsan88, 14 April 2017



Westport, NZ: photo by bobsan88, 1 March 2017



Goonellabah. I only just noticed the little kangaroo down on the corner. [New South Wales]: photo by Warren, 25 March 2017



Goonellabah. I only just noticed the little kangaroo down on the corner. [New South Wales]: photo by Warren, 25 March 2017


Goonellabah. I only just noticed the little kangaroo down on the corner. [New South Wales]: photo by Warren, 25 March 2017
Andrew Marvell: from Upon Appleton House
LXXI.

Thus I,

easie Philosopher,
Among the

Birds

and

Trees

confer:
And little now to make me, wants
Or of the

Fowles,

or of the

Plants.
Give me but Wings as they, and I
Streight floting on the Air shall fly:
Or turn me but, and you shall see
I was but an inverted Tree.

LXXII.

Already I begin to call
In their most learned Original:
And where I Language want, my Signs
The Bird upon the Bough divines;
And more attentive there doth sit
Then if She were with Lime-twigs knit.
No Leaf does tremble in the Wind
Which I returning cannot find.

LXXIII.

Out of these scatter'd

Sibyls

Leaves
Strange

Prophecies

my Phancy weaves:
And in one History consumes,
Like

Mexique Paintings,

all the

Plumes.
What

Rome, Greece, Palestine,

ere said
I in this light

Mosaick

read.
Thrice happy he who, not mistook,
Hath read in

Natures mystick Book.

LXXIV.

And see how Chance's better Wit
Could with a Mask my studies hit!
The Oak-Leaves me embroyder all,
Between which Caterpillars crawl:
And Ivy, with familiar trails,
Me licks, and clasps, and curles, and hales.
Under this

antick Cope

I move
Like some great

Prelate of the Grove,

LXXV.

Then, languishing with ease, I toss
On Pallets swoln of Velvet Moss;
While the Wind, cooling through the Boughs,
Flatters with Air my panting Brows.
Thanks for my Rest ye

Mossy Banks,
And unto you

cool Zephyr's

Thanks,
Who, as my Hair, my Thoughts too shed,
And winnow from the Chaff my Head.

LXXVI.

How safe, methinks, and strong, behind
These Trees have I incamp'd my Mind;
Where Beauty, aiming at the Heart,
Bends in some Tree its useless Dart;
And where the World no certain Shot
Can make, or me it toucheth not.
But I on it securely play,
And gaul its Horsemen all the Day.

LXXVII.

Bind me ye

Woodbines

in your 'twines,
Curle me about ye gadding

Vines,
And Oh so close your Circles lace,
That I may never leave this Place:
But, lest your Fetters prove too weak,
Ere I your Silken Bondage break,
Do you,

O Brambles,

chain me too,
And courteous

Briars

nail me through.

Here in the Morning tye my Chain,
Where the two Woods have made a Lane;
While, like a

Guard

on either side,
The Trees before their

Lord

divide;
This, like a long and equal Thread,
Betwixt two

Labyrinths

does lead.
But, where the Floods did lately drown,
There at the Ev'ning stake me down.
LXXIX.

For now the Waves are fal'n and dry'd,
And now the Meadows fresher dy'd;
Whose Grass, with moister colour dasht,
Seems as green Silks but newly washt.
No

Serpent

new nor

Crocodile
Remains behind our little

Nile;
Unless it self you will mistake,
Among these Meads the only Snake.
LXXX.

See in what wanton harmless folds
It ev'ry where the Meadow holds;
And its yet muddy back doth lick,
Till as a

Chrystal Mirrour

slick;
Where all things gaze themselves, and doubt
If they be in it or without.
And for his shade which therein shines,
Narcissus

like, the

Sun

too pines.
LXXXI.

Oh what a Pleasure tis to hedge
My Temples here with heavy sedge;
Stretcht as a Bank unto the Tide;
Or to suspend my sliding Foot
On the Osiers undermined Root,
And in its Branches tough to hang,
While at my Lines the Fishes twang!
Andrew Marvell (1621-1678): from Upon Appleton House, in Miscellaneous Poems, 1681
Tregeagle. Tregeagle community hall - morning. [New South Wales]: photo by Warren, 25 March 2017

Tregeagle. Tregeagle community hall - morning. [New South Wales]: photo by Warren, 25 March 2017



Tregeagle. Tregeagle community hall - morning. [New South Wales]: photo by Warren, 25 March 2017



Tuncester. Morning. [New South Wales]: photo by Warren, 25 March 2017



Tuncester. Morning. [New South Wales]: photo by Warren, 25 March 2017


Tuncester. Morning. [New South Wales]: photo by Warren, 25 March 2017
Entry [south LA]: photo by Andrew Murr, 15 April 2017
Night window [Eastside, LA]: photo by Andrew Murr, 14 April 2017
2222 [south LA]: photo by Andrew Murr, 24 November 2015
Syrian women walk through the Kawergosk refugee camp in northern Iraq, at dusk on Saturday, April 8, 2017. Millions of Syrian refugees are scattered across camps and illegal settlements across the region.: photo by Felipe Dana/AP, 8 April 201

7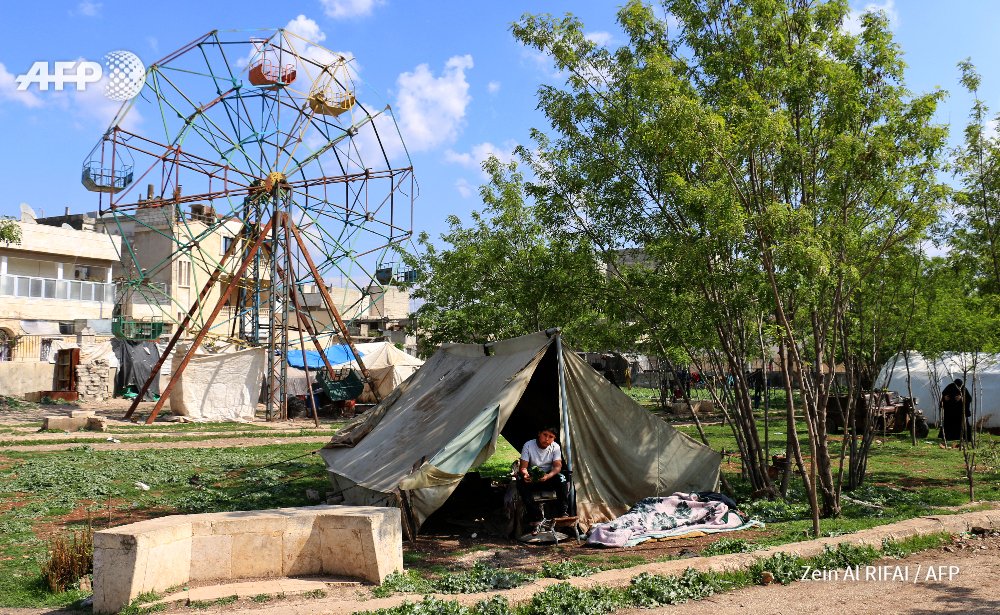 SYRIA - A boy sits outside a tent where a displaced family lives near a makeshift fairground in Azaz. Photo @ZeinAlRifai: image via Frédérique Geffard @fgeffardAFP, 1

7

April 2017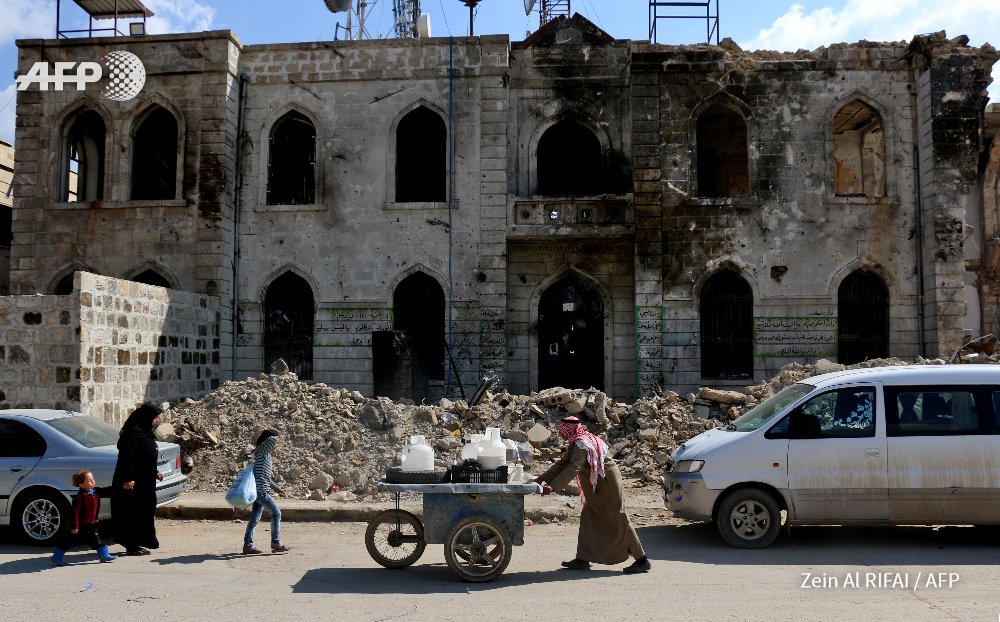 SYRIA - A street peddler man pushes a cart carrying plastic liquid containers past the damaged courthouse building in Azaz. Photo @ZeinAlRifai: image via Frédérique Geffard @fgeffardAFP, 1

7

April 2017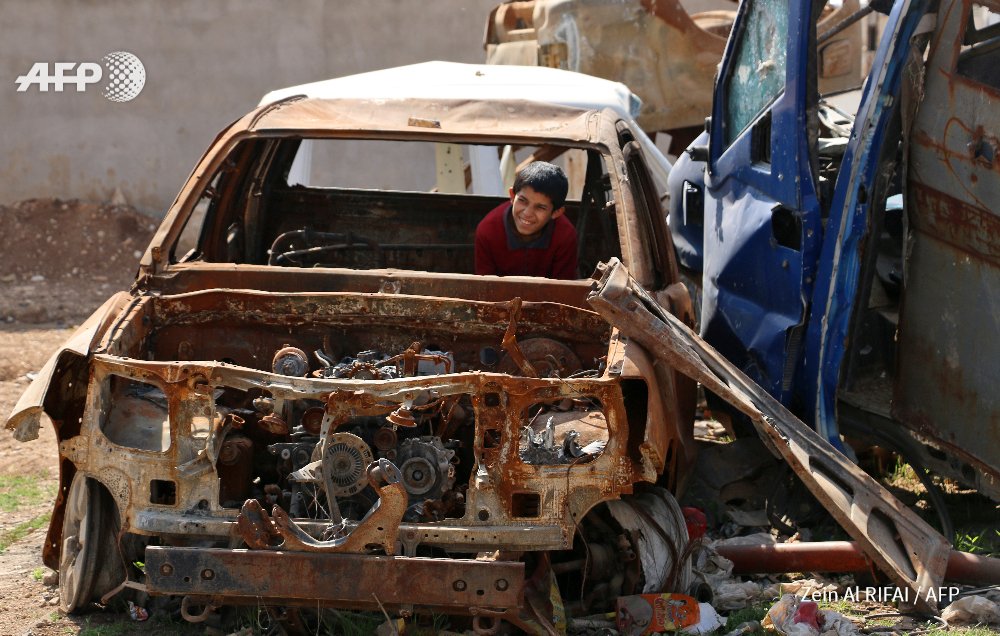 SYRIA - A boy smiles as he sits in the husk of a destroyed car in the city of Azaz. Photo @ZeinAlRifai
: image via Frédérique Geffard @fgeffardAFP, 17 April 2017
The mother, center, of Umer Farooq, a Kashmiri civilian who was killed Sunday, cries during his funeral in the village of Baroosa, 34 kilometers (21 miles) northeast of Srinagar, Indian-controlled Kashmir, Monday, April 10, 2017. Government forces opened fire on Sunday on crowds of people who attacked polling stations during a by-election for a vacant seat in India's Parliament, killing eight people.: photo by Mukhtar Khan/AP, 10 April 2017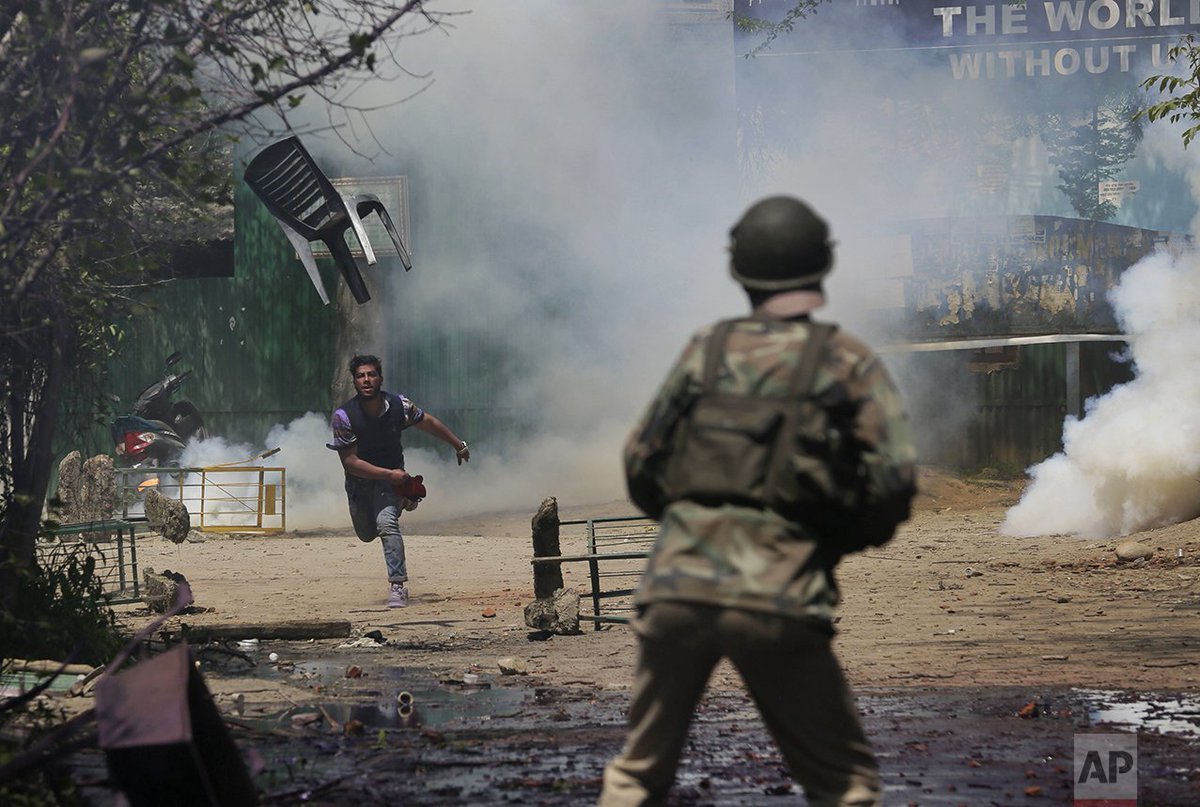 A Kashmiri student throws a chair on Indian policemen as they clash in Srinagar, Indian controlled Kashmir, Monday, April 17, 2017. The clashes on Monday began in Srinagar when hundreds of college students took to the streets to protest a police raid in a college in southern Pulwama town over the weekend, in which at least 50 students were injured.: photo by Mukhtar Khan/AP, 17 April 2017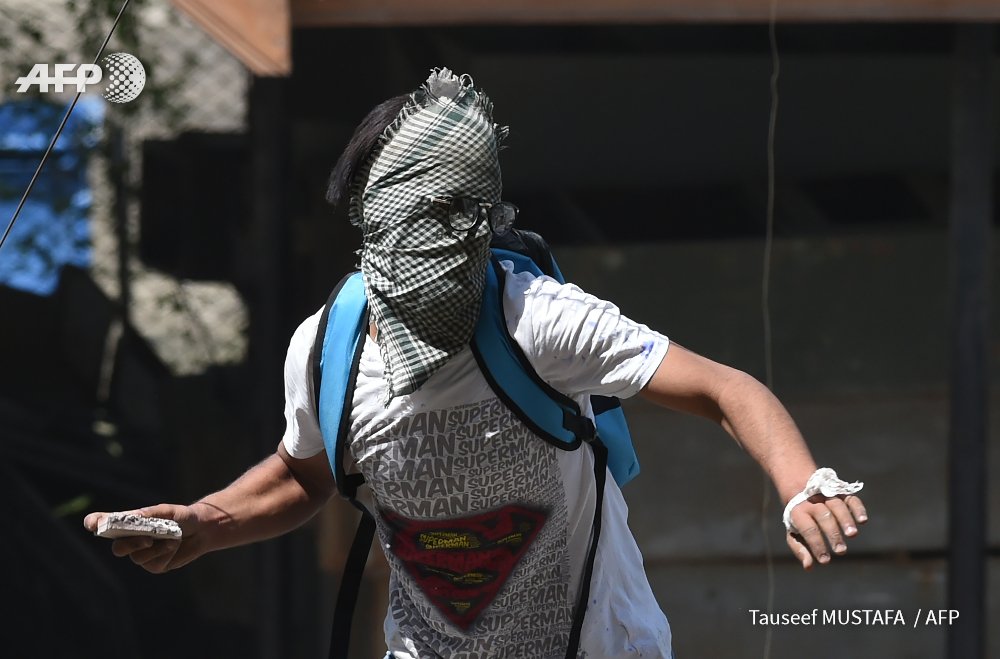 #India Students clash with police in Indian Kashmir protests photo @TauseefMUSTAFA: image via Frédérique Geffard @fgeffardAFP, 1

7

April 2017
Tanta, #Egypt Blood stains pews inside St George's church after a suicide bombing. Picture by @NMofty @AP_Images
: image via Photojournalism @photojournalink 17 April 2017

#Iraq A federal policeman uses a helmet on a stick to try and draw fire from an Islamic State snipe #Mosul By @Carl_Court @GettyImagesNews:
image via Photojournalism @photojournalink 17 April 2017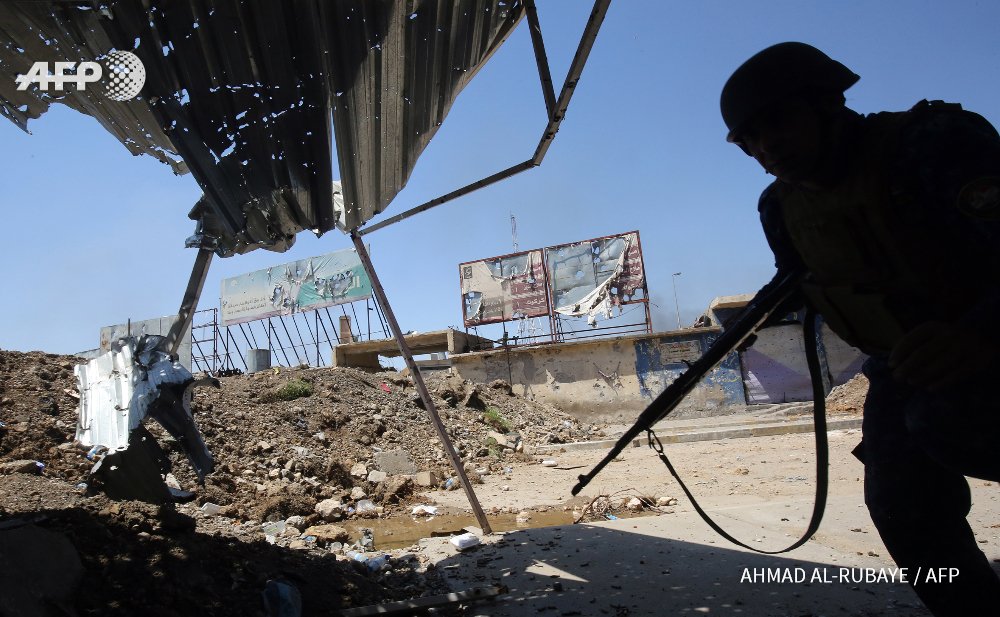 #Iraq Iraqi forces advance in the old city of Mosul during an offensive to recapture the city from IS group fighters. Photo Ahmad Al-Rubaye: image via Frédérique Geffard @fgeffardAFP, 1

7

April 2017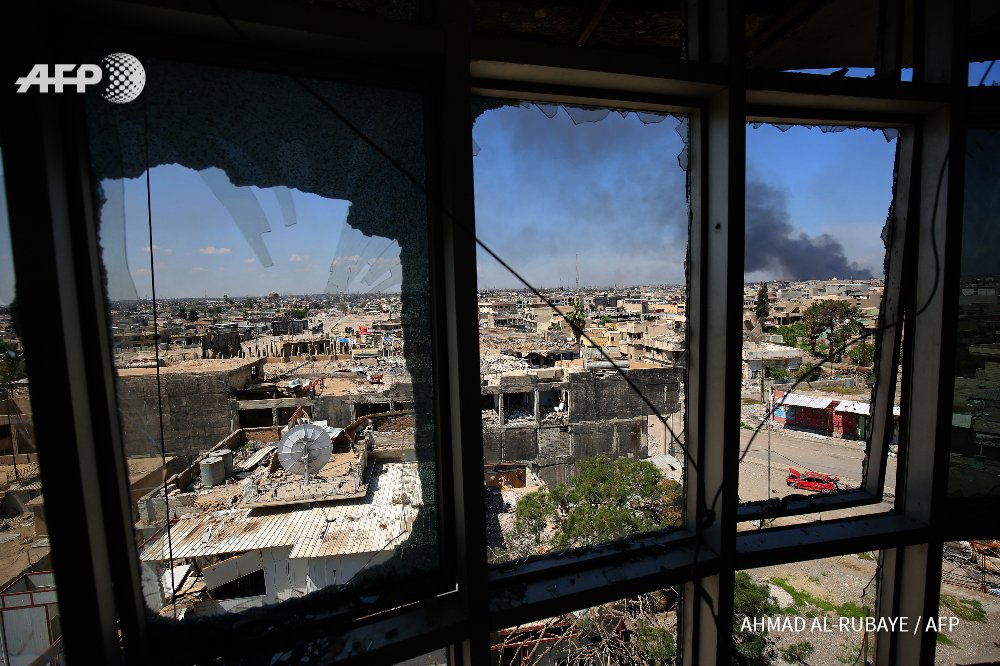 #Iraq Smoke billows from Mosul's Old City during an offensive by Iraqi security forces to recapture the city from IS fighters. Photo Ahmad Al-Rubaye: image via Frédérique Geffard @fgeffardAFP, 1

7

April 2017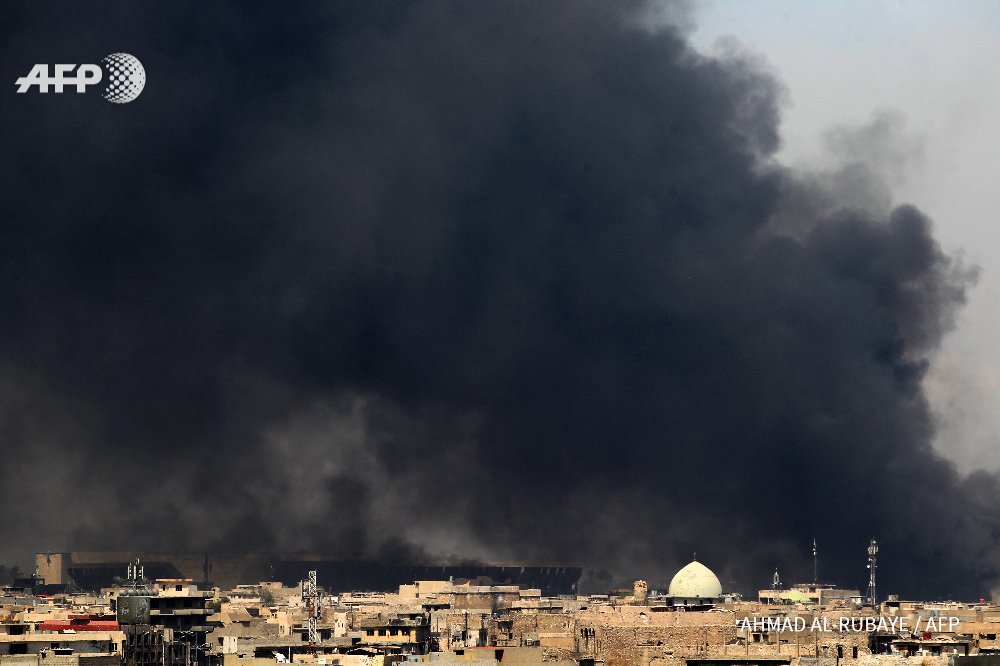 #Iraq Smoke billows from Mosul's Old City during an offensive by Iraqi security forces to recapture the city from IS fighters. Photo Ahmad Al-Rubaye: image via Frédérique Geffard @fgeffardAFP, 1

7

April 2017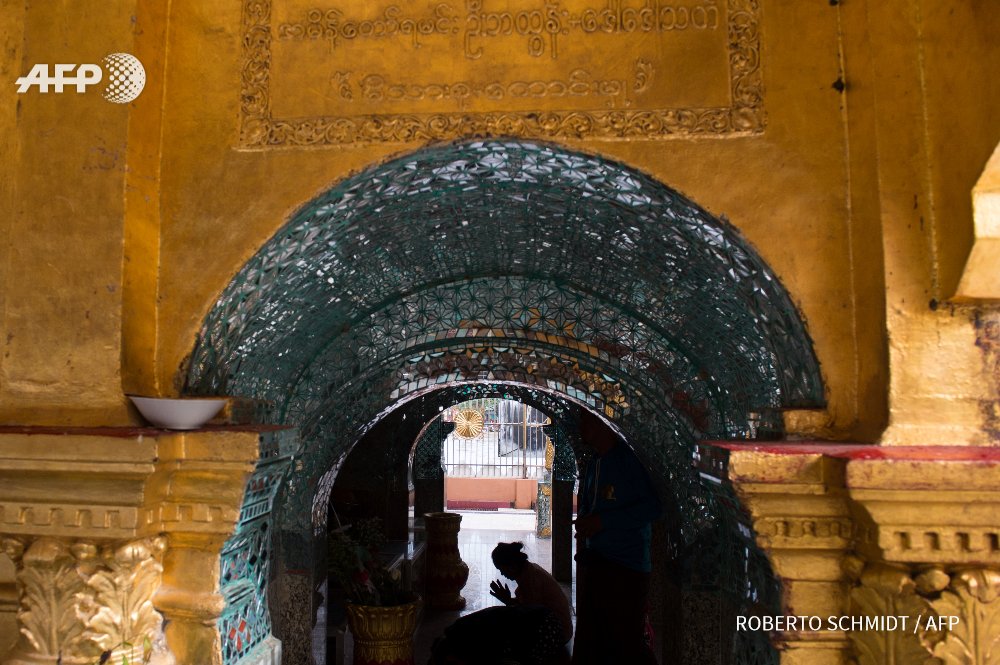 #Myanmar A woman prays at the Kyauktan Ye Le Pagoda, a Buddhist temple built in the middle of a river in Yangon State in Myanmar. Photo @robertoendelhi: image via Frédérique Geffard @fgeffardAFP, 1

7

April 2017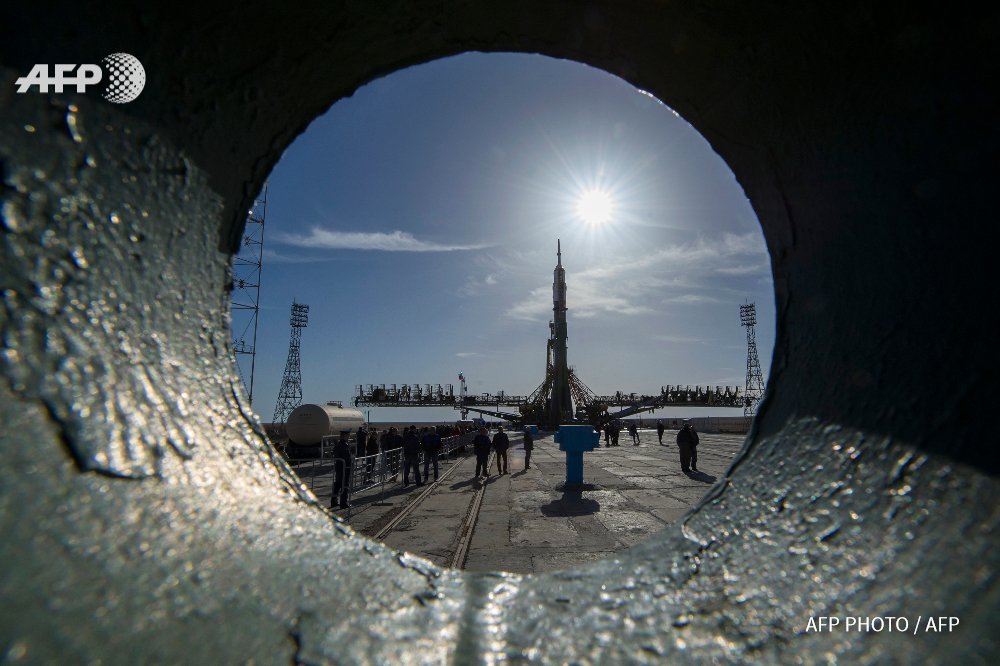 #Kazakhstan Service towers move towards the Soyuz MS-04 spacecraft lifted on the launch pad at the Russian-leased Baikonur cosmodrome. Photo @AFPphoto: image via Frédérique Geffard @fgeffardAFP, 1

7

April 2017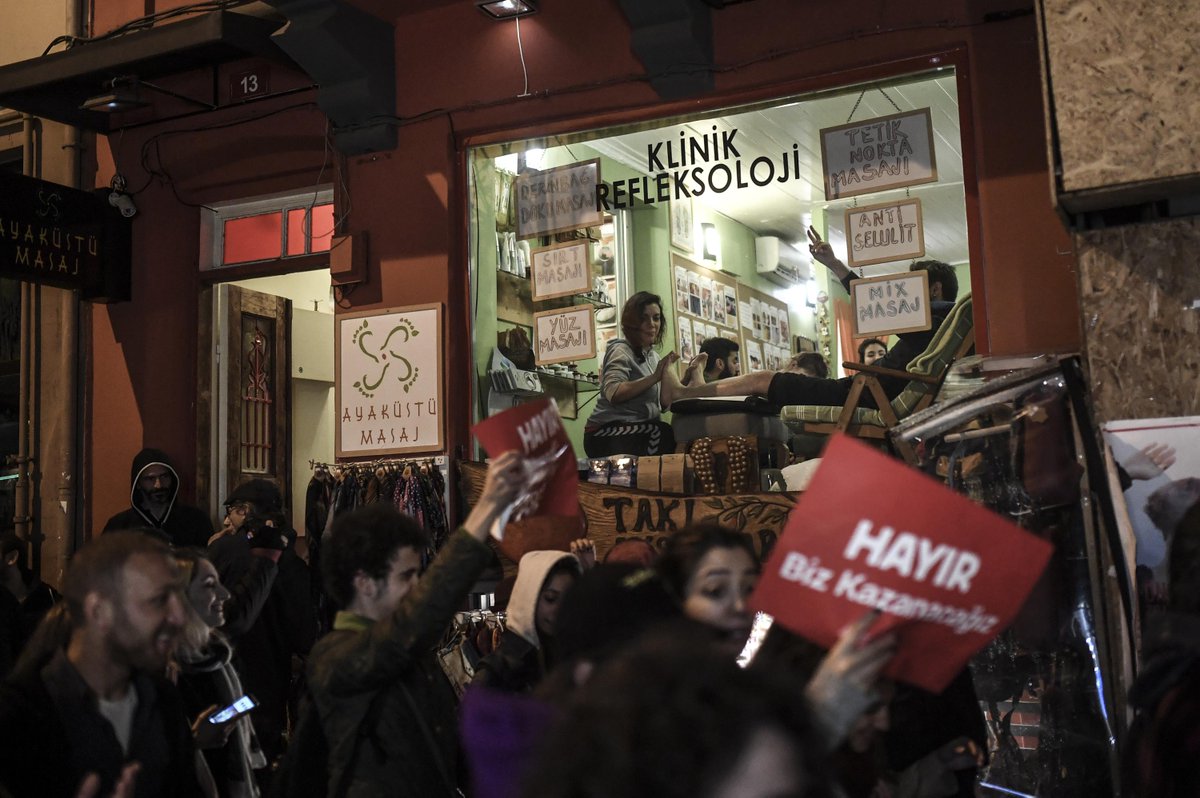 #Turkey Supporters of the "No" march by a man receiving a foot massage during a rally at the Kadikoy district in Istanbul. @Kilicbil @AFPphoto: image via Frédérique Geffard @fgeffardAFP, 1

7

April 2017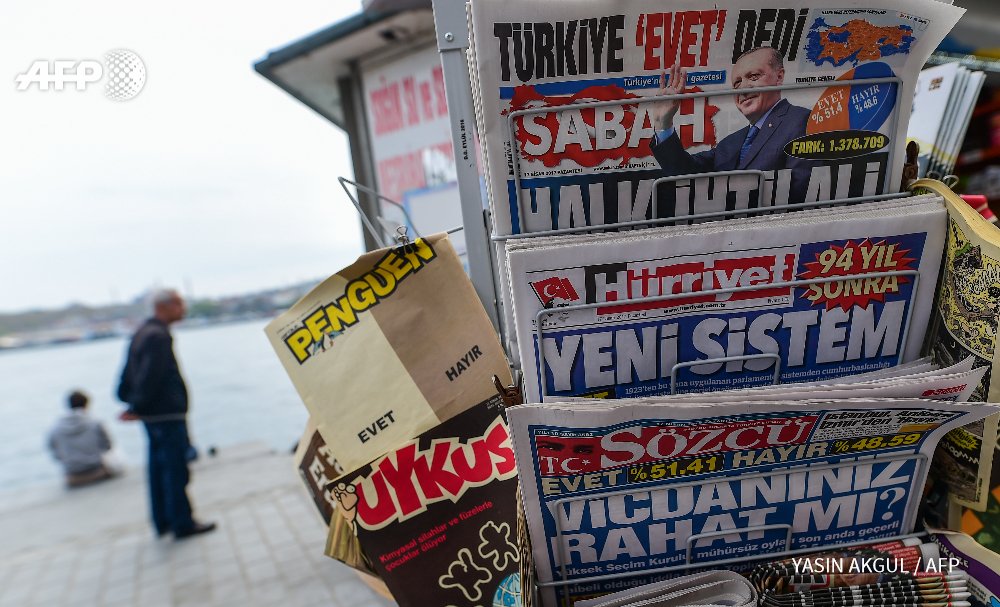 #Turkey Erdogan must heal divided Turkey after bitter referendum Photo @yasinnakgul #AFP: image via Frédérique Geffard @fgeffardAFP, 1

7

April 2017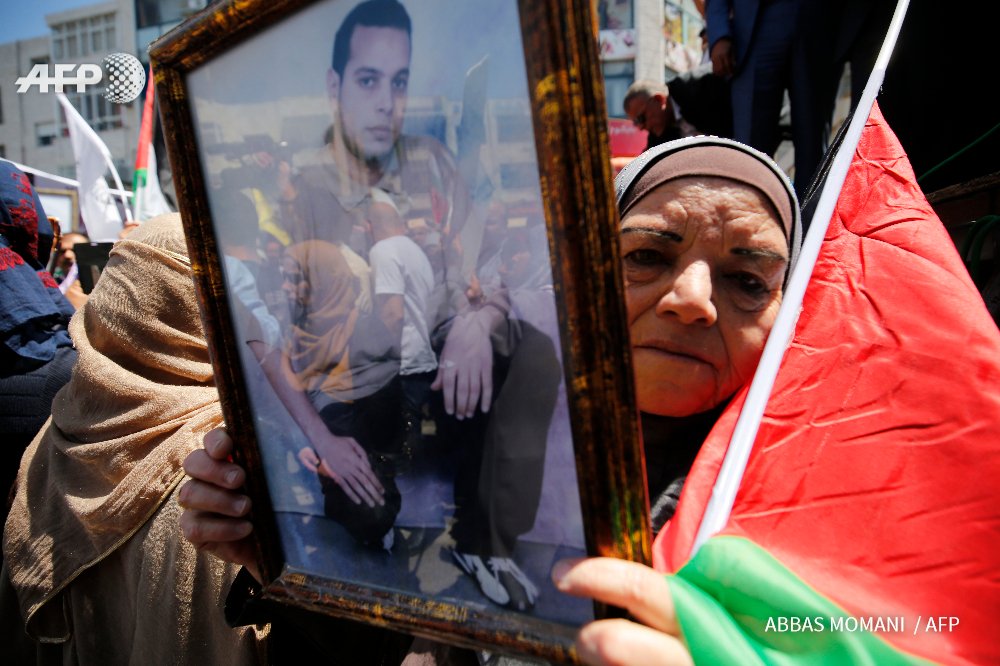 WEST BANK - Rally in Ramallah to suppport to the Palestinians detained in Israeli jails who launched a hunger strike. @Abbasmomani: image via Frédérique Geffard @fgeffardAFP, 1

7

April 2017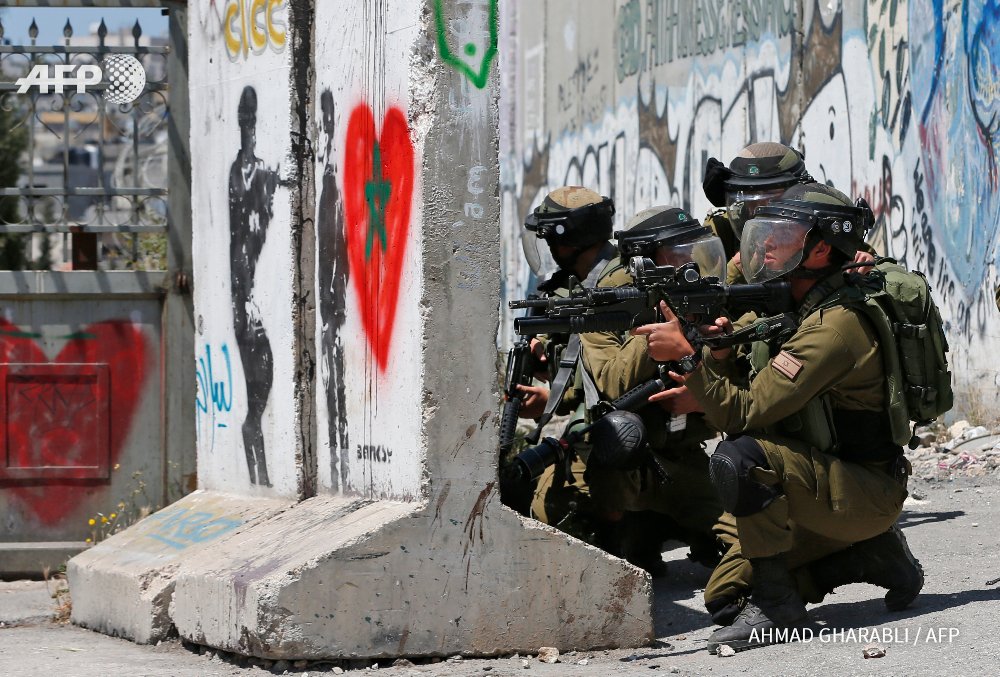 WEST BANK - Clashes following a demo. in Bethlehem to show

support for Palestinians imprisoned in Israeli jails. Photo @ahmadgharabli4: image via Frédérique Geffard @fgeffardAFP, 1

7

April 2017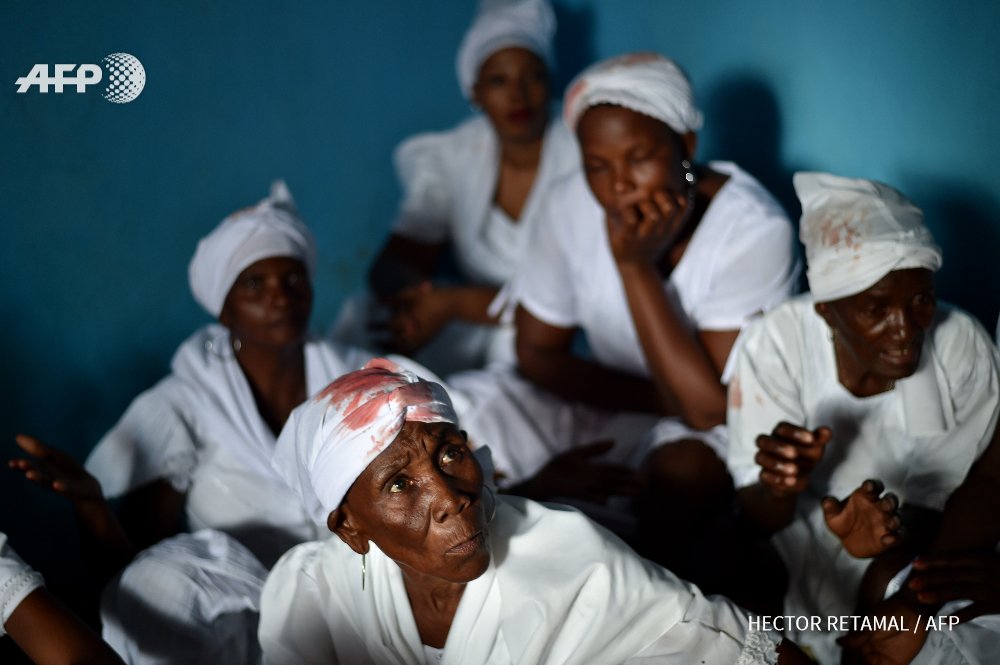 #Haiti Voodoo followers wearing white clothes covered with the blood of sacrificed animals are seen during a voodoo ceremony. @hectorretamal: image via Frédérique Geffard @fgeffardAFP, 1

7

April 2017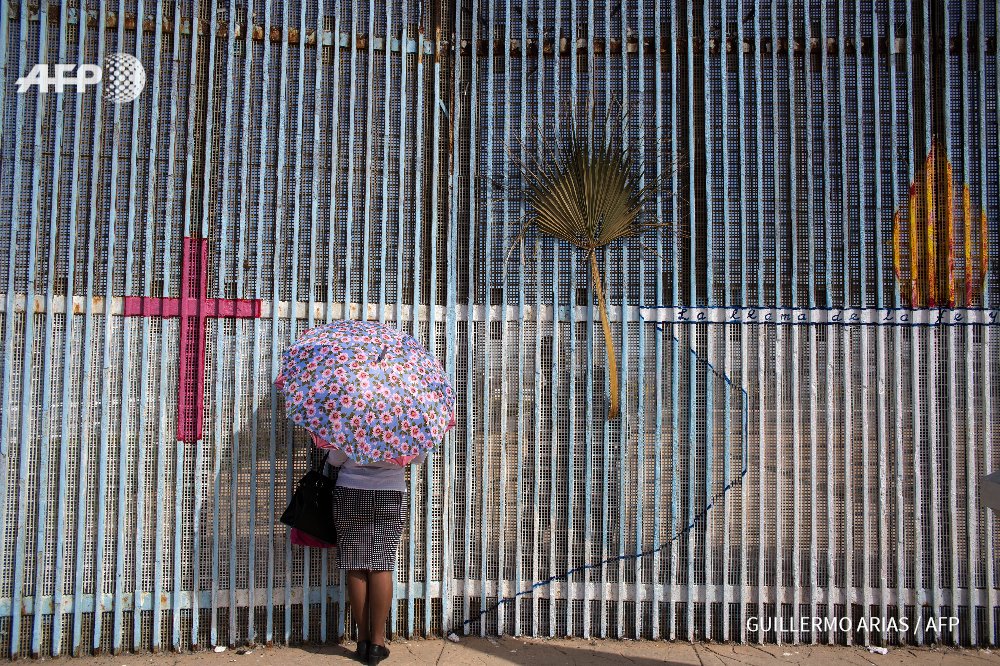 #Mexico A woman talks to a relative through the US-Mexico border fence during the holiday weekend near in Playas de Tijuana. Photo @GmoAriasC: image via Frédérique Geffard @fgeffardAFP, 1

7

April 2017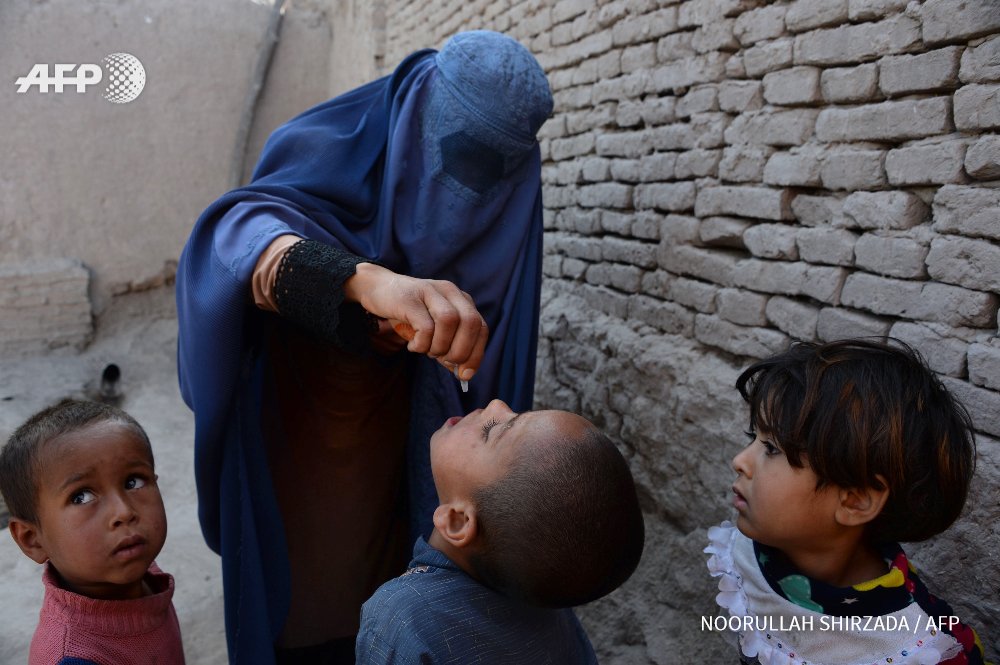 #Afghanistan A health worker administers polio drops during a vaccination campaign in the Surkh Rod district of Nangarhar province. Photo @Noorullah700: image via Frédérique Geffard @fgeffardAFP, 1

7

April 2017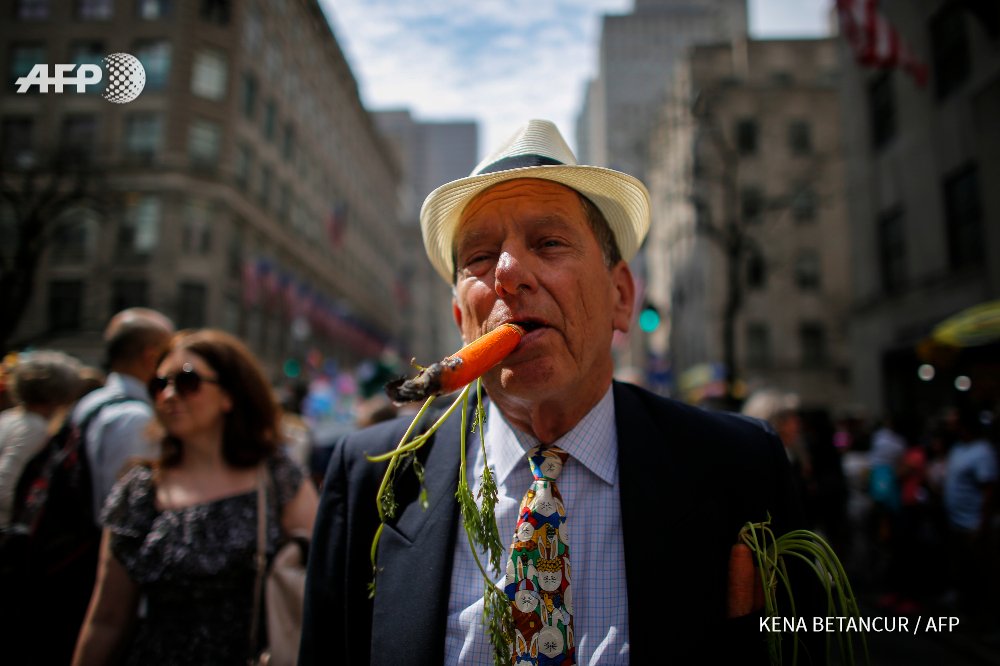 #US A man smokes a cigar as he attends the annual Easter Parade and Easter Bonnet Festival on the Fifth avenue in New York. Photo Kena Betancur: image via Frédérique Geffard @fgeffardAFP, 1

7

April 2017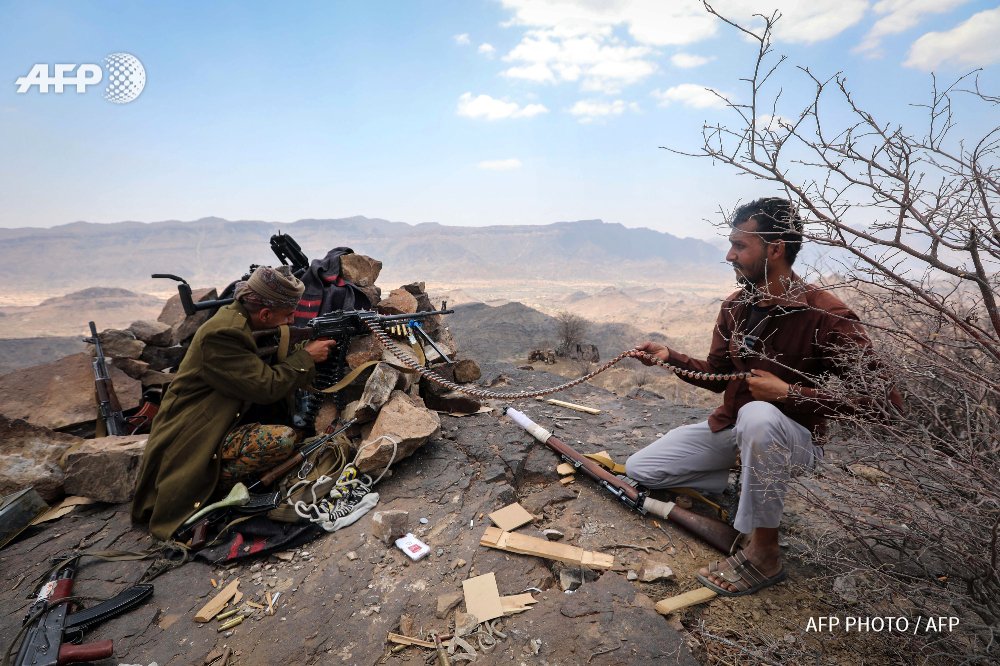 #Yemen
Yemeni tribesman from the Popular Resistance Committee fire a gun in Taez during clashes with Shiite Huthi rebels. #AFP: image via Frédérique Geffard @fgeffardAFP, 1

7

April 2017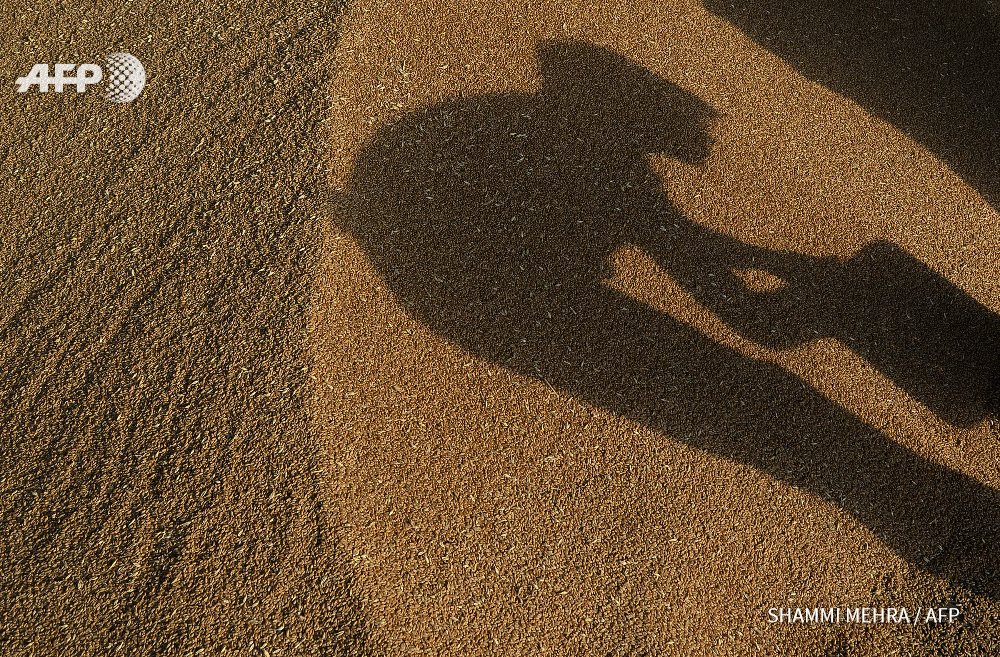 #

India An Indian labourer casts a shadow as he gathers wheat grains from a thresher at a market in Jalandhar. Photo @shammiphotos: image via Frédérique Geffard @fgeffardAFP, 1

7

April 2017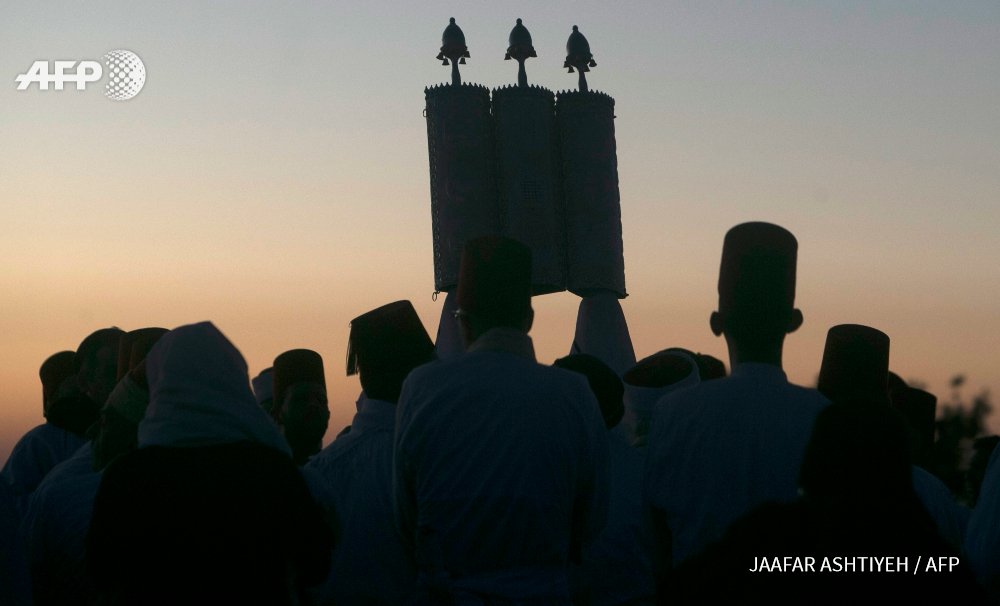 WEST BANK - Samaritans pray during a Passover ceremony at Mount Gerizim, near Nablus. Photo Jaafar Ashtiyeh: image via Frédérique Geffard @fgeffardAFP, 1

7

April 2017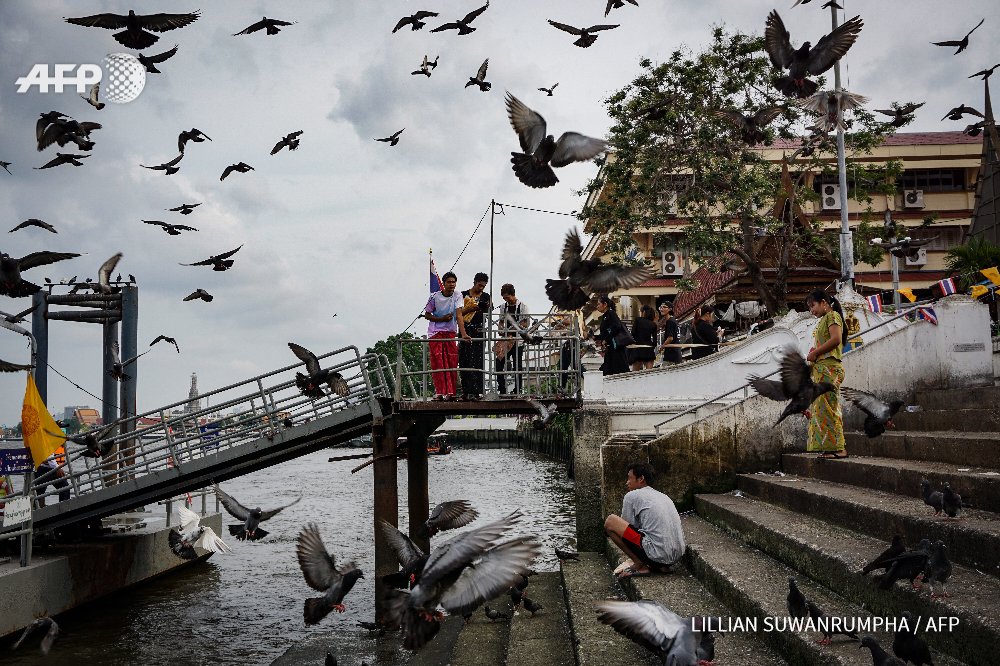 #Thailand Burmese migrants feed and watch pigeons on the pier of Wat Rakhang temple in Bangkok. Photo @TheLilyfish: image via Frédérique Geffard @fgeffardAFP, 1

8

April 2017

#Syria Abu Malek, who survived a chemical attack in the Ghouta region in 2013, is seen using crutches in Ain Tarma By @BassamKhabieh Reuters: image via Photojournalism @photojournalink 17 April 2017

[Untitled, LA]: photo by Andrew Murr, 15 April 2017

Okarito, South Westland, NZ: photo by bobsan88, 17 April 2017
Wataroa, West Coast: photo by bobsan88, 16 April 2017
Albuquerque, New Mexico: photo by Jorge Guadalupe Lizárraga, March 2017
Albuquerque, New Mexico: photo by Jorge Guadalupe Lizárraga, March 2017
Albuquerque, New Mexico: photo by Jorge Guadalupe Lizárraga, March 2017
Albuquerque, New Mexico: photo by Jorge Guadalupe Lizárraga, March 2017
Building [Soller, Mallorca]: photo by astrid westvang, 5 April 2017
Building [Soller, Mallorca]: photo by astrid westvang, 5 April 2017
Building [Soller, Mallorca]: photo by astrid westvang, 5 April 2017