.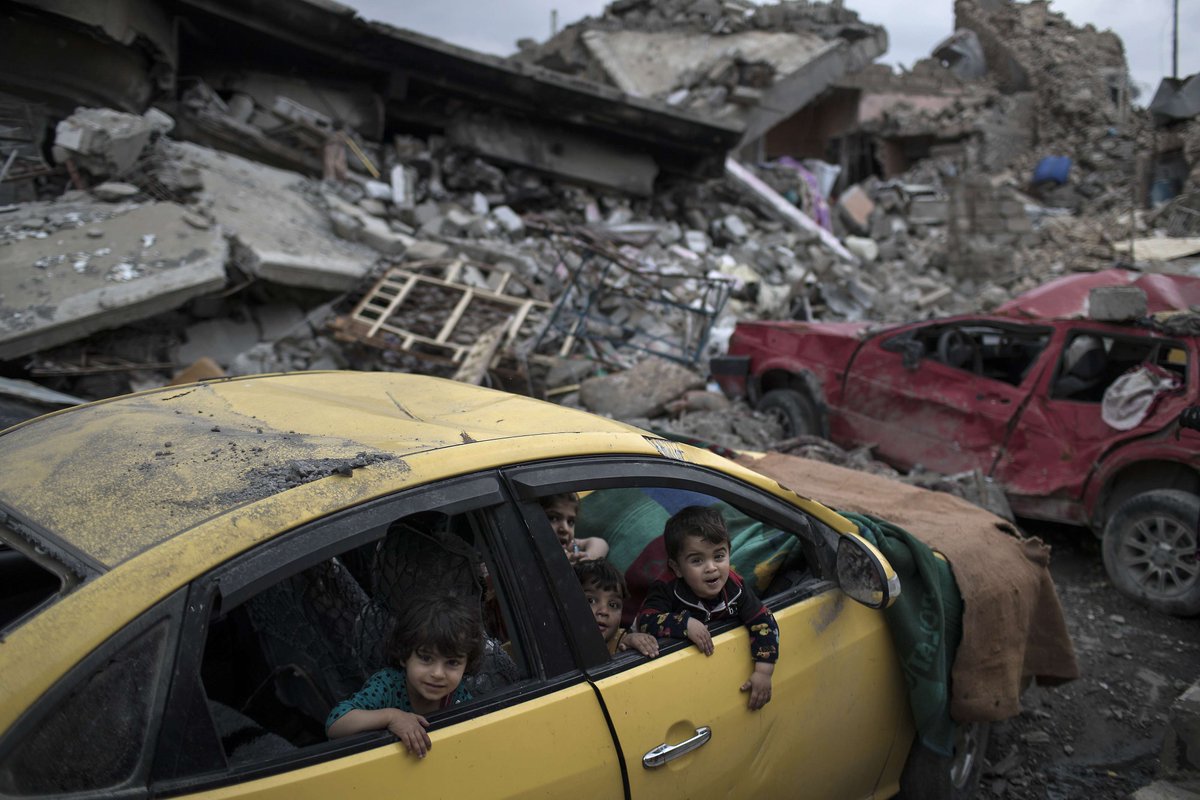 Children play in a neighborhood recently retaken by Iraqi security forces from IS, western #Mosul, April 1, 2017 @felipedana @AP: image via L'Instant-ParisMatch @instantmatch, 1 April 2017
40 Days


sleepwalker can never die
he is the chemical soldier
composite of latex
and atropine,
hellfire, warthogs,
desolation, pride,
apaches, lasers,
dust
devils swirling,
screaming fire
deaths, machine
worship, young blond
pilots flashing thumbs
up, excited smiles
of interviewed
military wives, shrapnel-
l

aced rockeye
anti-personnel
bombs spraying
death like fireflies
over a texas barbecue
of human flesh
stretching sixty miles
across open desert,
armageddon
over eden, algebraic
mosaic
of witchcraft, dot
pattern magic of omens
and signs,
victims never
knowing wha

t
hit them, vivid
delivery of hell
to nineveh,
incendiary
reduction of tissue
to shadows on the sand,
incineration of boots
with human feet still
in them, pain

,
mania,
technology,
history, delirious
victims bleeding,
eagle with the brains
of a weak and
frightened victim i

n
its beak, unhappy
fate, grief,
shame, helpless
rage
TC: 40 Days from Sleepwalker's Fate, 1991
Returning soon to your local End

of The World Cinema:

The Commanders
Feb 13, 1991 #US bombs Iraqi air raid shelter, killing 334 #WorldHistory #Iraq #OperationDesertStorm #GulfWar image via HistoricReflection @JeffCasey2, 13 February 2015

Yenilgi sonrası geri çekilen Irak ordusu tarafından patlatılan petrol kuyuları #GulfWar image via Idil Lostar @idilstr, 27 February 2015
The Commanders:

End of The World Cinema (Scorched

E

arth Tones)
Demolished civilian and military vehicles lining Highway 80 (aka The Highway of Death), route taken by Iraqis fleeing Operation Desert Storm, 18 April 1991: photo by Tech Sgt. Joe Coleman (US Air Force), 18 April 1991 (USAF)


When the Medina Luminous Division marched into
Divine Anger in the Energy Refuge Theatre --
Bottle green starlight chaos,
Blood rivers in the sand, dust flecked with bits of Sumerian gods --
The Commanders felt good about themselves,
They said Say hello to Allah
And the Medina Luminous Division said hello to God.
Next the In God We Trust Division was drawn out of K City
It was Bravo-20 on the Basra Road
Rockeye and Hellfire lived up to the instruction manuals
As the fireballs digested the convoys of the helpless
The Commanders paused to gas up
Their F/A-18s, their humvees, their Apaches
Then moved out to incinerate the Hammurabi.
TC: The Commanders, from Sleepwalker's Fate, 1991
Prayer in the desert storm, 1991. #gulfwar #desertstorm #saudi #kuwait #iraq #usa image via Hani @HN187, 18 January 2015
Shorn (Al

-

Jadidah, March 2017)
Alia Ali kisses her granddaughter Hawra Hassan, 4, who suffered shrapnel wounds on her face, neck and left eye, along with a broken foot from the March 17 U.S. airstrike on Mosul's Jadidah neighborhood.: photo by Marcus Yam / Los Angeles Times. 1 April 2017
Alia Ali kisses her granddaughter Hawra Hassan, 4, who suffered shrapnel wounds on her face, neck and left eye, along with a broken foot from the March 17 U.S. airstrike on Mosul's Jadidah neighborhood.: photo by Marcus Yam / Los Angeles Times. 1 April 2017
Zohar Mahmoud, 10, was caught in the crossfire in the the Al-Jadida air strike and lost her kidney.: photo by Marcus Yam / Los Angeles Times, 1 April 2017
Zohar Mahmoud, 10, was caught in the crossfire in the the Al-Jadida air strike and lost her kidney.: photo by Marcus Yam / Los Angeles Times, 1 April 2017

"F-111" by pop artist James #Rosenquist, who passed away today at the age of 83. (Oil on Canvas w/ aluminum, 23 Sections on 4 walls) #art: image via Michelle Aldredge @gwarlingo, 1 April 2017

This piece by #rosenquist alone is worth to visit to #nyc #moma: image via Leo Camelo #leohcamelo, 17 December 2016
Miss the ole F-111... #f111 #USAF: image via DON CLARK @DONCLARKFROMWYO, 14 December 2016
Miss the ole F-111... #f111 #USAF: image via DON CLARK @DONCLARKFROMWYO, 14 December 2016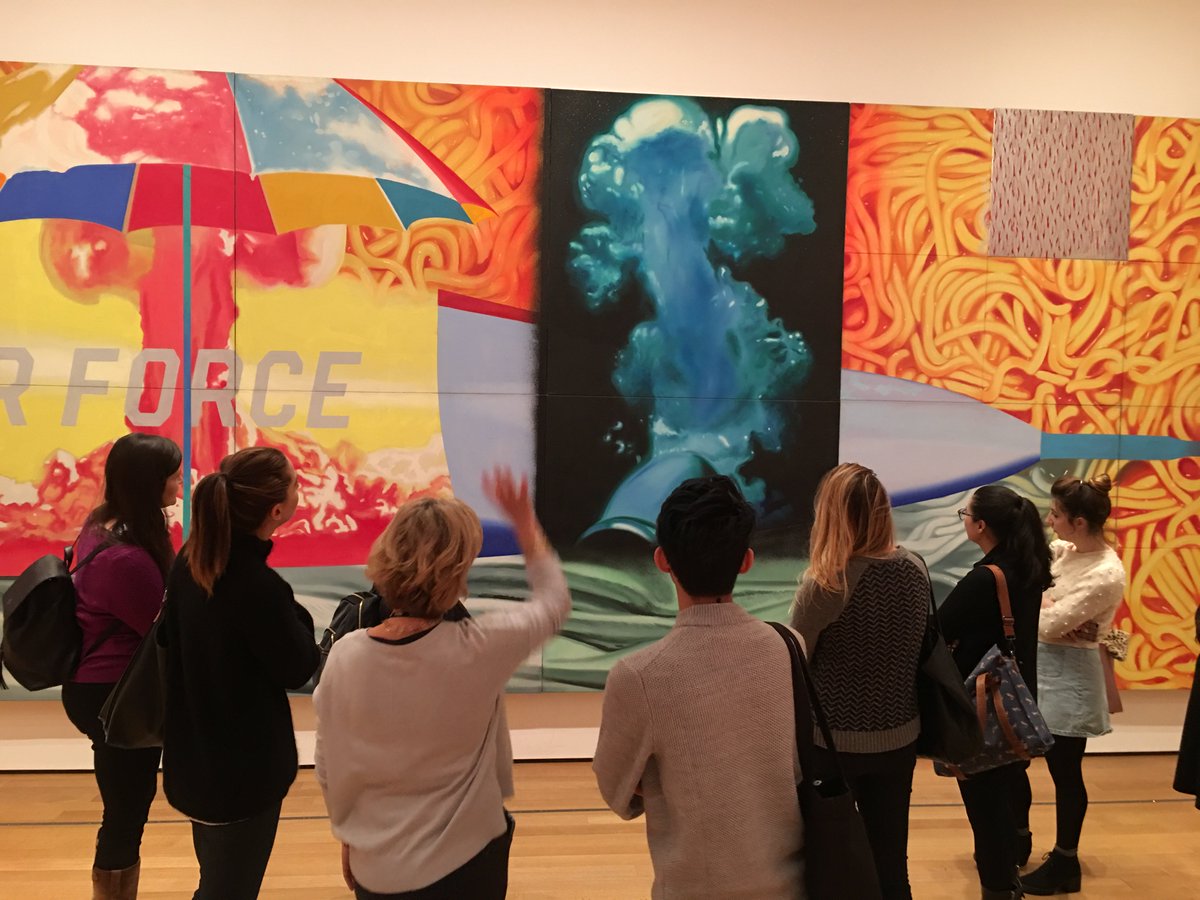 #TeamPRH getting a private tour of @MuseumModernArt's curated '60s collection for Company Week! #F111 #JamesRosenquist: image viaPenguin Random House @penguinrandom, 10 January 2017
An air-to-air right side view of a 494th Tactical Fighter Squadron, 48th Tactical Fighter Wing F-111F aircraft releasing its load of Mark 82 high-drag bombs over the Bardenas Reales range. The 494th TFS has been deployed to Zaragoza Air Base for training.: photo by
Staff Sgt. David S. Nolan, 1 November 1986

My son has been begging me to draw him an F-111. Fine! You win! #f11 #usaf #aardvark: image via Austin Bowman @austinglasair, 16 February 2017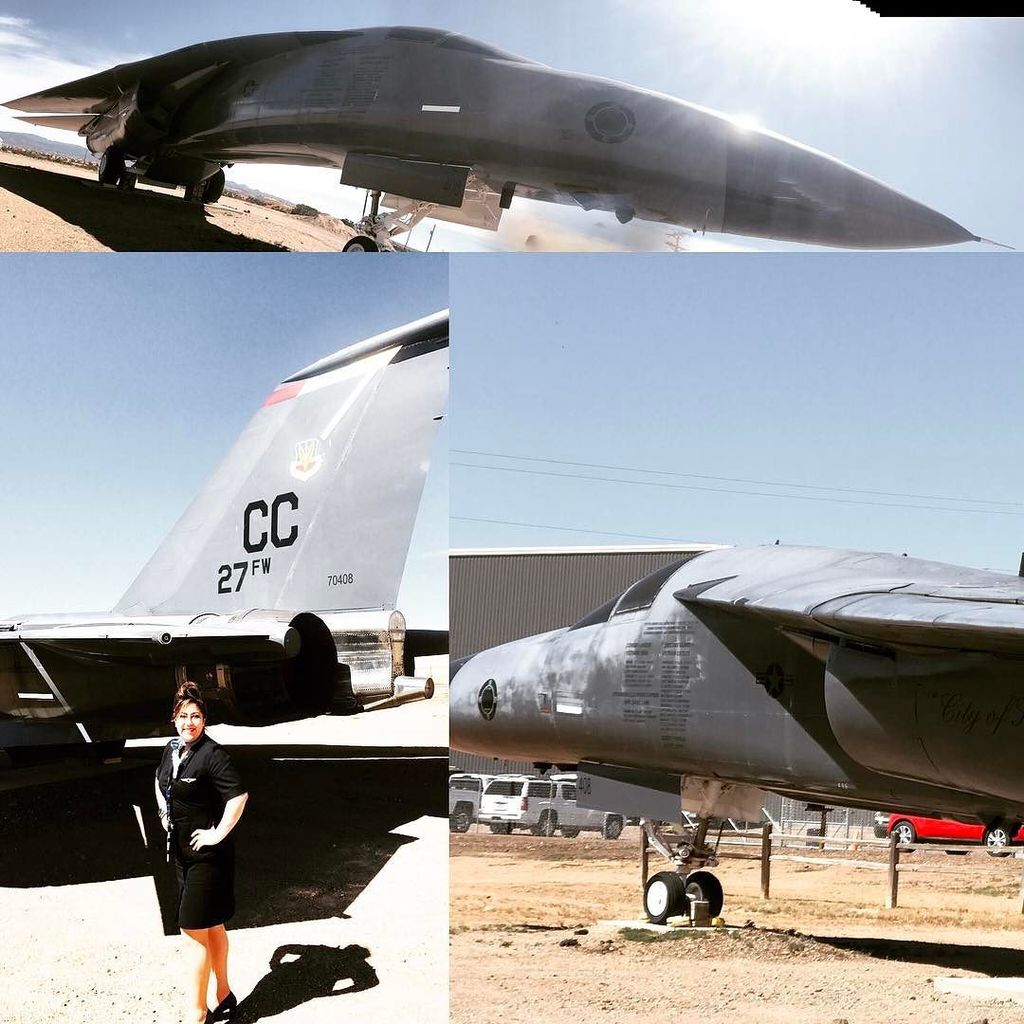 Beautiful aircraft F-111 #f111 #supersonic #warbird #alexdreams #travel #aardvark #tactica: image via Alex @Alexdreams, 16 March 2017

#F111 #JamesRosenquist: image via Peter Sharma III @An_Oracle, 1 April 2017

#F111 incredible lowpass When you dare a crazy skilled pilot to fly low!: image via pilot @UAVPILOT07, 18 February 2017
A ground crew prepares a 48th Tactical Fighter Wing F-111F aircraft for a retaliatory air strike on Libya. An arming supervisor gives hand signals to the pilot of the aircraft as the crewman under the wing pulls arming pins out of the GBU-10 modular glide bombs. The crewman by the landing gear is checking for foreign objects on the runway that might be sucked into an engine before takeoff. RAF Lakenheath. East Anglia, England. : photo by Staff Sgt. Woodward, 14 April 1986


A 48th Tactical Fighter Wing F-111F aircraft retracts its landing gear as it takes off from RAF Lakenheath, East Anglia England, to participate in a retaliatory air strike on Libya.: photo by
Staff Sgt. Woodward

, 14 April 1986 (image via U.S. Defense Imagery)
Three U.S. Air Force General Dynamics F-111As of the 428th Tactical Fighter Squadron returning from a "Combat Lancer" mission in 1968. The first production F-111A deliveries to the USAF took place on 18 July 1967 to the 428th, 492nd and 430th Tactical Fighter Squadrons of the 474th Tactical Fighter Wing based at Cannon AFB, New Mexico (USA). In early 1968, the wing was reassigned to Nellis AFB, Nevada. Shortly thereafter, the USAF decided to rush a small detachment of F-111As to Southeast Asia under a program known as "Combat Lancer". Six 428th TFS F-111As were allocated to the "Combat Lancer" program, and departed Nellis AFB for Takhli RTAFB on 15 March 1968. By the end of that month, 55 night missions had been flown against targets in North Vietnam, but two aircraft had been lost. 66-0022 had been lost on 28 March, and 66-0017 on 30 March. Replacement aircraft had left Nellis, but the loss of a third F-111A (66-0024) on 22 April halted F-111A combat operations until 1972. It turned out that the three F-111A losses were not due to enemy action but were caused by wing and tail structural defects.: photo by USAF; image via Dana Bell, Air War over Vietnam, Volume II, 1983
James Rosenquist: F-111. Captured with 360 Panorama in 83.7 seconds.: photo by Erik Pitti, 14 July 2012
James Rosenquist: F-111. Captured with 360 Panorama in 83.7 seconds.: photo by Erik Pitti, 14 July 2012



James Rosenquist: F-111. Captured with 360 Panorama in 83.7 seconds.: photo by Erik Pitti, 14 July 2012


James Rosenquist - F-111 [detail]: photo by Cenydd Bowles, 14 October 2006

F-111, James Rosenquist (detail): photo by Maro Riofrancos, 27 July 2012

F-111, James Rosenquist (detail): photo by Maro Riofrancos, 27 July 2012

F-111, James Rosenquist (detail): photo by Maro Riofrancos, 27 July 2012
F-111, James Rosenquist (detail): photo by Maro Riofrancos, 27 July 2012


F-111, James Rosenquist (detail): photo by Maro Riofrancos, 27 July 2012


F-111, James Rosenquist (detail): photo by Maro Riofrancos, 27 July 2012

MoMA 04.21.12. "F-111" by James Rosenquist (1964-65), oil on canvas with aluminum, twenty-three sections) [detail]: photo by Laura Padgett, 21 April 2012

MoMA 04.21.12. "F-111" by James Rosenquist (1964-65), oil on canvas with aluminum, twenty-three sections) [detail]: photo by Laura Padgett, 21 April 2012

MoMA 04.21.12. "F-111" by James Rosenquist (1964-65), oil on canvas with aluminum, twenty-three sections) [detail]: photo by Laura Padgett, 21 April 2012

MoMA 04.21.12. "F-111" by James Rosenquist (1964-65), oil on canvas with aluminum, twenty-three sections) [detail]: photo by Laura Padgett, 21 April 2012

MoMA 04.21.12. "F-111" by James Rosenquist (1964-65), oil on canvas with aluminum, twenty-three sections) [detail]: photo by Laura Padgett, 21 April 2012

MoMA 04.21.12. "F-111" by James Rosenquist (1964-65), oil on canvas with aluminum, twenty-three sections) [detail]: photo by Laura Padgett, 21 April 2012


Coca-Cola sign in Minnesota, with the sign painter, James Rosenquist, and his mom: screenshot by Peter Patau, 14 December 2009


F-111: photo by Tais Melillo, 15 July 2006

SOLD FOR $1,875 James Rosenquist Israel Flag at the Speed of Light #ModernArt #ContemporaryArt #Israel #Flag #Light #Rosenquist #StarOfDavid: image via Heritage MandC Art @heritagemandc, 29 December 2016
via the New York Times, 1 April 2017