.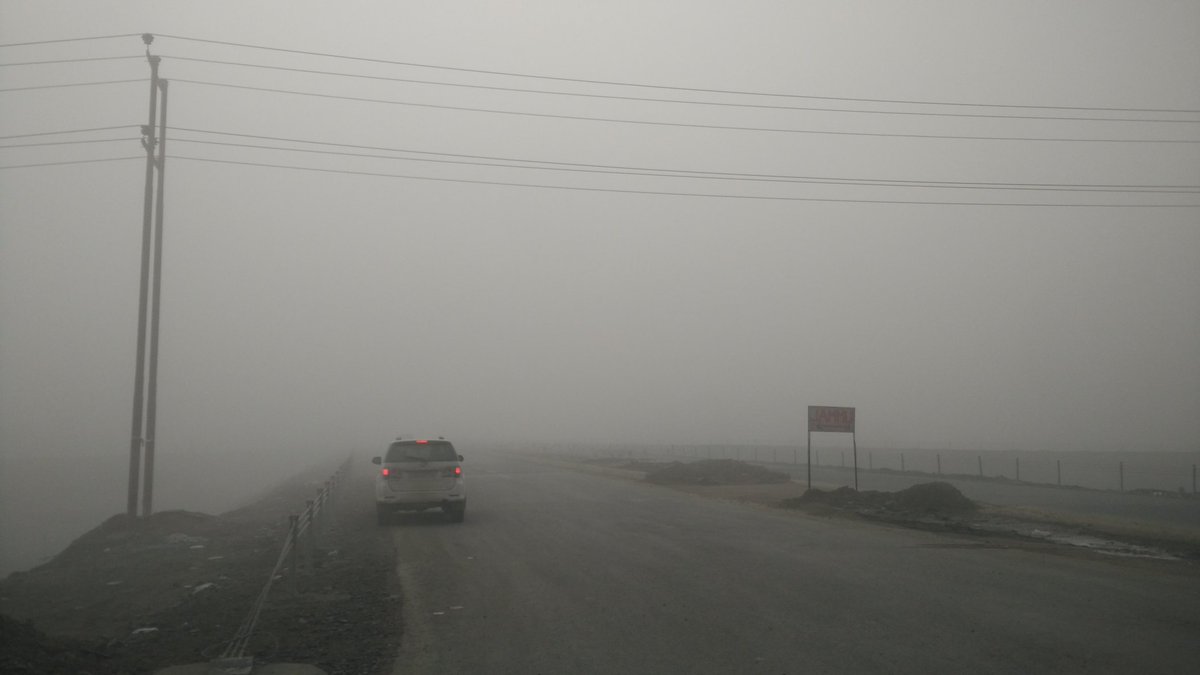 Thick fog in #Kashmir

,

this morning: image via Rouf Bhat @RoufBhat_, 25 December 2017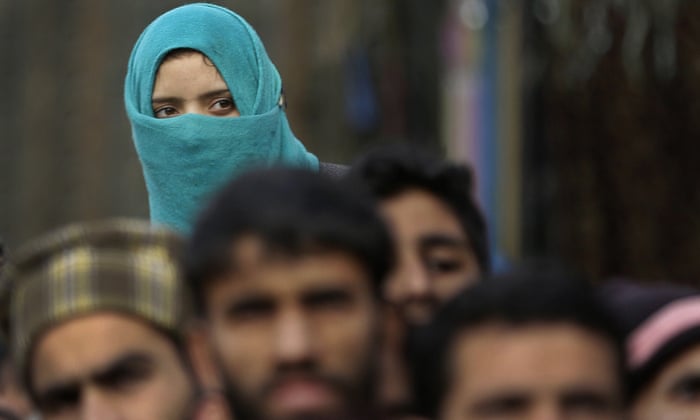 A Kashmiri woman watches the funeral procession of Noor Mohammad Tantray, the leader of the Pakistan-based militant group Jaish-e-Mohammad.: photo by Mukhtar Khan/AP, 26 December 2017
Indian troops kill top militant in Kashmi

r:

Leader of Jaish-e-Mohammad, a Pakistan-based group, is killed after gun battle in disputed region: Agence France

-

Presse in Srinagar,

26 December 2017
Government forces have killed the commander of a Pakistan-based militant group in Indian-administered Kashmir, police have said, at the end of the deadliest year for a decade in the disputed territory.
Noor Mohammad Tantray, the head of the Jaish-e-Mohammad (JeM) group in the Kashmir valley, was trapped in a house outside the main city of Srinagar on Monday evening along with his associates, triggering a fierce overnight gun battle.
Tantray was prominent for his diminutive 90cm (3ft) height and status as a senior Indian fighter for the Pakistan-based militant group. Police said the discovery of his death under debris on Tuesday as a "significant breakthrough".
Elsewhere in the region, Pakistani officials said three of its soldiers had been killed by Indian shots fired across the line of control.
In a statement, the military said the "unprovoked ceasefire violation" took place on Monday in Rawalakot in Pakistan's part of Kashmir.
Officials said Pakistan had returned fire but it was not clear whether India had suffered any casualties.
There was no immediate response from India, but the two sides routinely accuse each other of initiating fire.
Police and troops hunting for Tantray cordoned off houses at Samboora "which resulted in a fierce gun battle leading to elimination of top JeM commander Noor Mohammad Tantray," police said in a statement.
Tantray's two associates managed to escape, a police official said.
The 47-year-old JeM commander was described by officials as a new "security headache" when he took over as head of the group in Indian-controlled Kashmir last year.
According to police, he spent 12 years in jail after being convicted of militancy in 2003 but jumped parole two years later to rejoin JeM.
As the news of Tantray's death spread, hundreds of residents shouting: "Go, India, go back!" spilled on to the streets, throwing stones and clashing with government forces who fired teargas and pellet guns.
At least six protesters were injured, a police officer said.
Kashmir was divided between India and Pakistan at the end of British colonial rule over the subcontinent in 1947. Both claim the entire Muslim-majority territory.
Since 1989 rebel groups including JeM have been fighting Indian troops and police deployed in the Himalayan territory. They seek its merger with Pakistan or its independence.
Tens of thousands of people, mostly civilians, have been killed.
Violence had been decreasing during the last decade but this year about 350 deaths have been reported following the Indian army's anti-militant offensive, known as Operation All-Out.
Officials and rights groups say 210 suspected rebels, mostly locals, 57 civilians and 82 troops or police have been killed this year.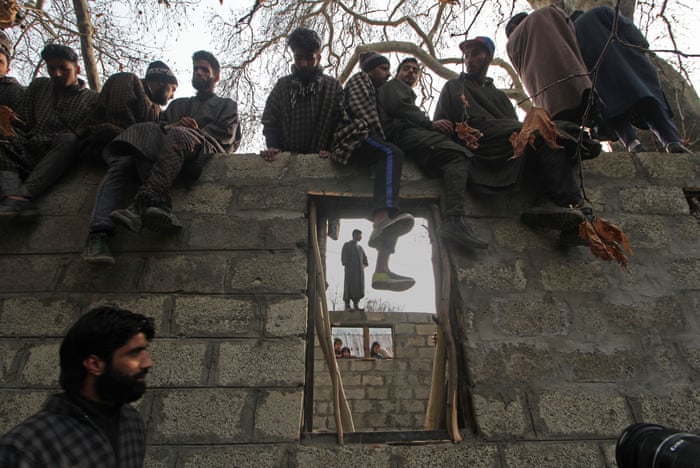 People attend the funeral of top rebel commander of Jaish-e-Muhammad rebel outfit Noor Muhammad Tantray in Aripal, Tral area of south Kashmir some 45 kilometers from Srinagar on December 26, 2017. Noor was killed in a gun-battle in Samboora area of Pulwama. @lopkaround81: image via Faisal Khan @lookaround81, 26 December 2017
Irrespective of his 3 feet short stature, shaheed Noor Mohammad Trali used to send shivers across 8 lac Indian Soldiers. He was a warrior who showed how to make your faults as your strengths. Rest In peace. #Martyr #Kashmir #Samboora #Tral: image via Kashmir Resists @Fahiem_Inayat, 26 December 2017