.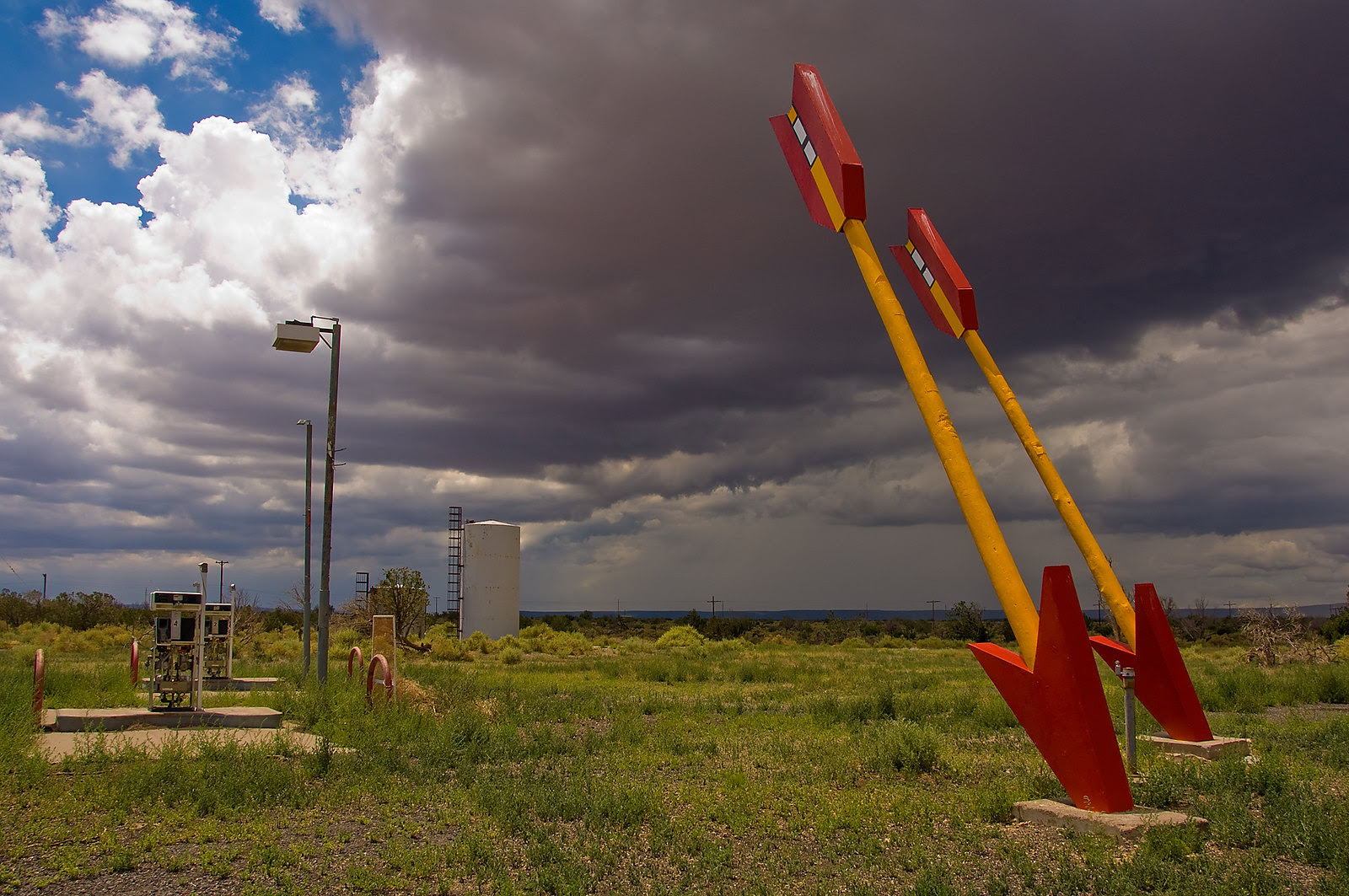 Bend back thy bow, O Archer, till the string
Is level with thine ear, thy body taut,
Its nature art, thyself thy statue wrought
Of marble blood, thy weapon the poised wing
Of coiled and aquiline Fate. Then, loosening, fling
The hissing arrow like a burning thought
Into the empty sky that smokes as the hot
Shaft plunges to the bullseye's quenching ring.

So for a moment, motionless, serene,
Fixed between time and time, I aim and wait;
Nothing remains for breath now but to waive
His prior claim and let the barb fly clean
Into the heart of what I know and hate --
That central black, the ringed and targeted grave.

Arthur James Marshall Smith (1902-1980): The Archer, in Canadian Forum, January 1937
route 66, twin arrows, arizona. nikon D80 + nikkor 18-200mm f/3.5-5.6G VR. NEF processed in lightroom LR4 + photoshop CS6 + nik color efex + alienskin exposure 4: photo by eyetwist, 28 March 2007
route 66, twin arrows, arizona.
approaching spring storm at sunset. abandoned twin arrows trading post and truck stop, northern arizona.
nikon N90s 28-105mm. cross-processed fujichrome RDP 100. lab: photoimpact west, santa monica, ca. scan: noritsu koki

: photo by eyetwist, 29 March 2007
Twin Arrows. Twin arrows in the aptly named Twin Arrows, Arizona: photo by Randy Heinitz, 1 September 2013