.

Geronimo -- detail showing photographer reflected in his eye. Photo shows the famous Apache warrior Geronimo, photographed during the Louisiana Purchase Exposition in St. Louis, Missouri, in 1904. The close-up view of his left eye reveals a reflection of the photographer
. ["Reminds me of the old myth that was prevalent back in the old days, that you could somehow see the last thing a person saw reflected in their dead eyes." -- JW FHB]
: photo by the Gerhard Sisters, St. Louis, Missouri, c. 1904
(Library of Congress)
The world is a looking-glass, and gives back to every man the reflection of his own face. Frown at it, and it in turn will look sourly upon you.

-- Thackeray, Vanity Fair
(1847-48)
Portrait of Billie Holiday, Club Downbeat(?), New York, New York. Caption from Down Beat: [from article] The gal singers, Billie Holiday and Mildred Bailey, have been singing about a quarter of a mile from each other: Billie at the Club Downbeat on 52nd St. and Mildred at the Blue Angel on the East 50's [William P. Gottlieb's reflection seen in mirror]: photo by William P. Gottlieb, c. June 1946
(William P. Gottlieb Collection, Library of Congress)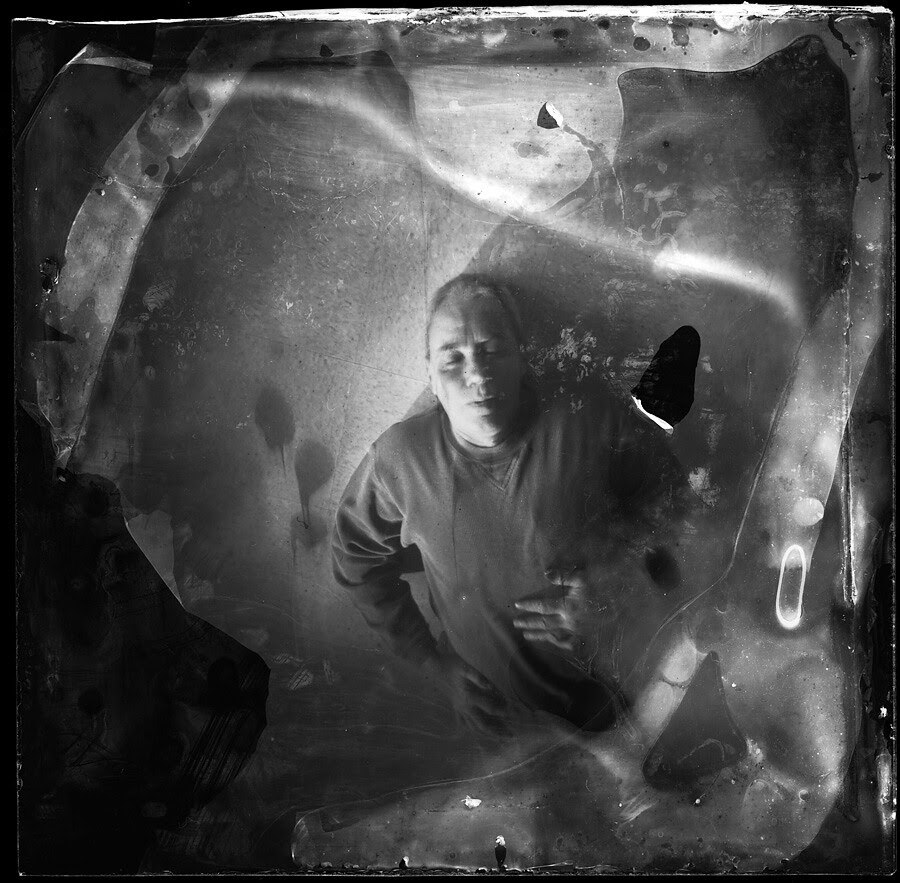 Self (Holga wet plate).
Wet plate glass negative in a Holga. Me, sleeping on the floor of the New England School of Photography. It was a long exposure. I took a nap
: photo by Jim Rohan, 9 February 2014
Strange Land (Cambridge, Massachusetts)
: photo by Jim Rohan, 29 December 2010
Untitled
(shopwindow, Stockholm): photo by Hans Söderström, 9 September 2013
Reflection and Projection
(shopwindow, Stockholm). A huge camera was taking my picture as I walked by. I couldn't just take it, so I shot back: photo by Hans
Söderström

, 11 May 2011
Untitled (shopwindow, Stockholm)
: photo by Hans
Söderström

, 9 September 2013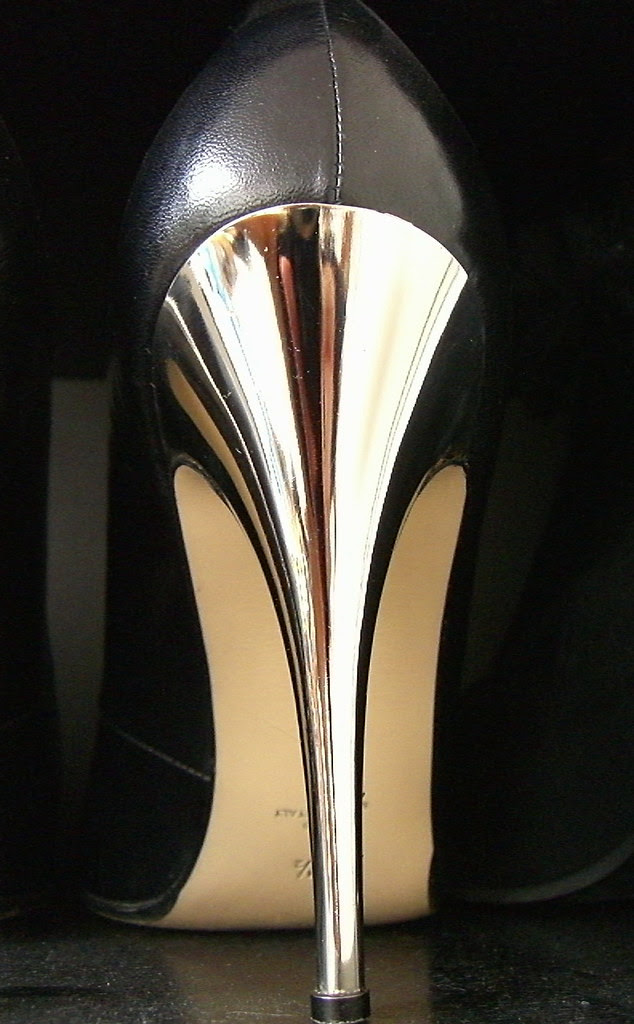 self reflection
: photo by Desideria, 6 August 2006
Looking-Glass Aberration. Bluhm Family Terrace, The Art Institute, Chicago: photo by Rana Pipiens, 28 April 2010
Our cameras record the world-out-there as clearly as possible. So we don't want dust or smudges on our lenses. Differently from Alice in Wonderland and Through the Looking Glass, we prefer real turtles over the Mock-Turtle and real bread-and-butter or flies over the Bread-And-Butter-Fly... But we often forget that even clean and clear lenses can cause inherent distortions of what we think we see. Chromatic aberration is one of these, and you can see it in this photo: the horizontal, thinnish black lines or line segments are not 'out-there' but in the camera's 'brain', as it were. To make things even more a part of my mind-game, I shot this picture through the plate glass window of the Terzo Piano restaurant of The Art Institute at Chicago. (I wonder incidentally whether that name is a pun on Renzo Piano, the architect of this new wing...) Thus there are at least three all but invisible -- except for that Chromatic Aberration -- barriers to seeing this world as it 'really' is; and I haven't even mentioned the various computer screens and electronic waves and so on by which this picture is further transmitted (nor my eyeglasses).
The Bluhm Family Terrace and its bright surroundings are as real or unreal as the deconstructivism of Frank Owen Gehry's (1929-) Jay Pritzker open-air Music Pavilion (just to be seen in the lower right of the photo) or the Rising Architecture in the backdrop, or the Boeing Engine Installation.
The two engines were 'installed' here by the British artist Roger Hiorns (1975-). They were originally attached to a jet of the Strategic Air Command (USA), a Boeing EC135. These jets were part of the mission called Operation Looking Glass, put into place in 1961. It mirrors ground command in the sky, if after a cataclysmic event ground control were no longer able to function. Hiorns calls his installation "Untitled (Alliance)". To make things even more complicated, the artist has 'hidden' containers of medicine and drugs in these engines. What this all means is not very clear to me: I think I read words like 'trauma', 'depression', 'symbols', 'security', 'personal well-being', 'ties', 'alliances', 'freedom'. I suppose this all falls under 'deconstructivism'. I feel like Alice in Wonderland in a rather scary story; and it's uncanny and 'unreal' at the same time. But on a fine clear, crisp and blue-skied day like this it's exhilarating as well, even if my lenses suffer from chromatic aberration.
And those people in the photo? They're a group of journalists, I think, recording and talking and creating 'lenses' through which to understand... What they're saying I know not... Meanwhile, I think I'll stick with St Augustine's "uti et frui".-- R.P.
In another moment Alice was through the glass, and had jumped lightly down into the Looking-glass room...


-- Lewis Carroll: Through the Looking-Glass, and What Alice Found There (1871)

Boeing EC-135. From 3 February 1961 to 24 July 1990 one of these aircraft was airborne flying the Looking Glass operation to monitor Soviet missile activity. Twenty four hours a day. Every day. For 29 years: photo by Chris, 14 June 2011
A U.S. Navy Boeing E-6A Mercury aircraft, painted anti-flash white, in flight, as part of the US military TACAMO (Take Charge and Move Out)
system of survivable communications links designed to be used in nuclear war to maintain communications between the decision makers (the National Command Authority) and the triad of strategic nuclear weapon delivery.
Its primary mission is to receive, verify and retransmit Emergency Action Messages (EAMs) to US strategic forces. It does this by maintaining the ability to communicate on virtually every radio frequency band from very low frequency (VLF) up through super high frequency (SHF) using a variety of modulations, encryptions and networks. This airborne communications capability largely replaced the land based extremely low frequency (ELF) broadcast sites that became vulnerable to nuclear strike: photo by US Navy, n.d., from Naval History and Heritage Command; image by alexandru.rosu, 17 April 2010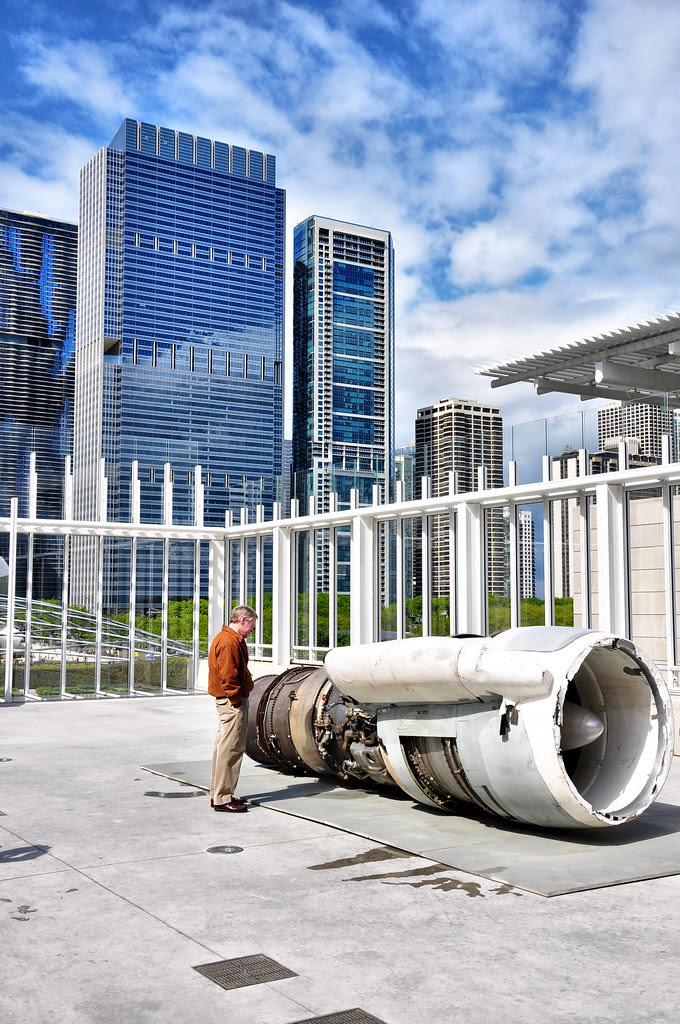 Bluhm Family Terrace, The Art Institute, Chicago: photo by Jim Watkins, 8 May 2010