.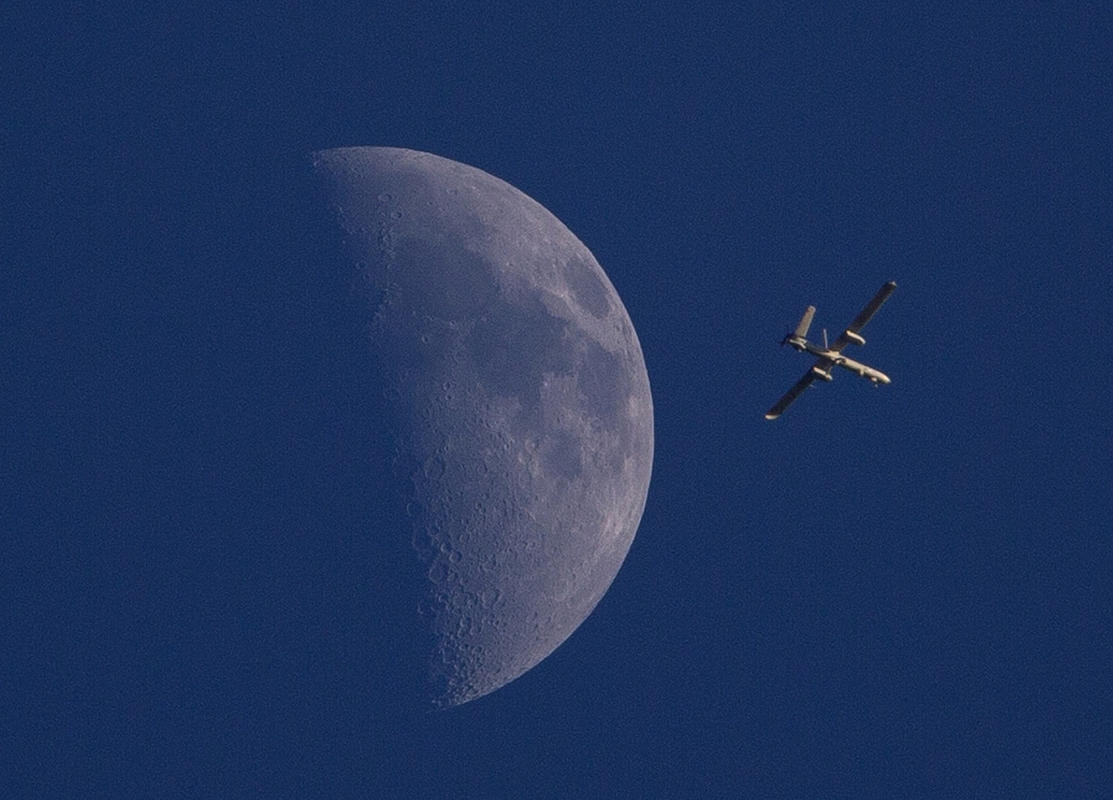 An Israeli drone circles over Gaza City on Sunday, August 3, 2014: photo by Dusan Vranic / AP, 3 August 2014
The bodies of the Al Ghoul family, killed early Sunday morning, were lined up on the floor of the Kuwaiti hospital in Rafah. Doctors wiped dried blood from the faces of three men. Outside the hospital, men and children shed tears while sobbing women cradled the smallest of the dead, kissing their faces. In another hospital room at the hospital, at least four children were piled into an ice cream freezer, all wrapped in white cloth drenched in blood. Doctors say that morgues in Rafah are at maximum capacity.


First Israel denies it, media adopts their story. Now Israel admits targeting UN school in Rafah this morning. Media?: photo by Dr Belal Dabour via twitter, 3 August 2014


This famous building lies at the very heart of Gaza City. It's now being shelled with artillery, I hear it from Shifa!: photo via Dr Belal Dabour on twitter, 3 August 2014
.


One of today's martyrs. I am sure he was handsome; Israel didn't like that: photo by Dr Belal Dabour via twitter, 2 August 2014



I woke up to find that Israel has bombed my university. They've also killed another 50 Palestinians overnight!: photo via Dr Belal Dabour on twitter, 2 August 2014
This was a famous biscuits and ice cream factory in Gaza, before/after Israel left its mark: photos via Dr Belal Dabour on twitter, 2 August 2014
Sleeping on the floor at Shifa hospital was this kid. The only thing that survived from his home was his cat: photo by Dr Belal Dabour on twitter, 31July 2014

Five month old baby was severely injured by an Israeli attack to his family house while sleeping. HE'S TRYING TO SURVIVE NOW: photo by Dr Bassel Abuwarda via twitter, 4 August 2014


Ministry of Health: 17 hospitals and 36 ambulances have been targeted since the beginning of the Israeli aggression: photo by Dr Basel Abuwarda via twitter, 3 August 2014


Eleven journalists and nineteen medical staff have been killed so far. They are trying not only to hide the truth but also to bury it: photo by Dr Basel Abuwarda via twitter, 3 August 2014




UN spokesperson: We need 30 years to rebuild Gaza: photo by Dr Basel Abuwarda via twitter, 3 August 2014


UN spokesperson: We need 30 years to rebuild Gaza: photo by Belal Khaled via Dr Basel Abuwarda on twitter, 3 August 2014
UN spokesperson: We need 30 years to rebuild Gaza: photo by Safa Images via Dr Basel Abuwarda on twitter, 3 August 2014
UN spokesperson: We need 30 years to rebuild Gaza: photo by Mohamed Abed / AFP via Dr Basel Abuwarda on twitter, 3 August 2014
Israel is creating a generation of disabled adults … and for these kids, there is no one left to care for them: photo by Dr Basel Abuwarda via twitter, 3 August 2014