.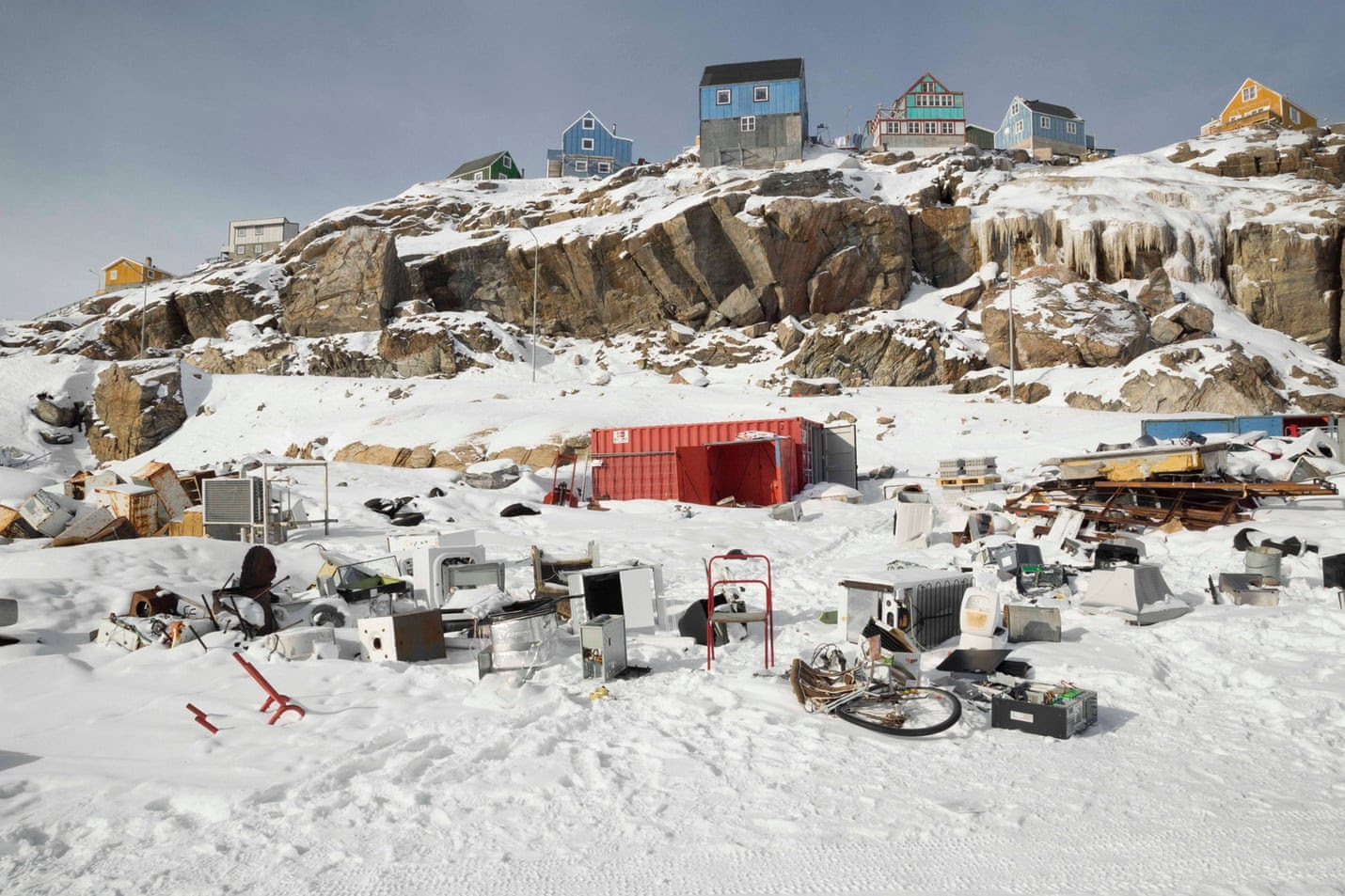 Abandonment, Uummannaq, Greenland.
"This picture was taken in Uummaannaq, a mysterious island lost north of Greenland. The island is home to an isolated Inuit people who are torn between modernity and tradition, ecological disaster and natural greatness, abandonment and resistance. The landscape is as beautiful as it is disturbing. This picture was taken in the town's waste sorting center, located on an ice field very close to locals' homes, where the waste burnt in open air is responsible for a significant

'

dioxin' pollution": photo and caption by Camille Michel, 2014 via Syngenta /The Guardian, 18 November 2014
Vides ut alta stet nive candidum
Soracte, nec iam sustineant onus
silvae laborantes geluque
flumina constiterint acuto.
Dissolve frigus ligna super foco
large reponens atque benignius
deprome quadrimum Sabina,
o Thaliarche, merum diota.
Permitte divis cetera; qui simul
stravere ventos aequore fervido
deproeliantis, nec cupressi
nec veteres agitantur orni.
Quid sit futurum cras, fuge quaerere et
quem fors dierum cumque dabit lucro
adpone, nec dulcis amores
sperne puer neque tu choreas,
donec virenti canities abest
morosa. Nunc et Campus et areae
lenesque sub noctem susurri
composita repetantur hora;
nunc et latentis proditor intimo
gratus puellae risus ab angulo
pignusque dereptum lacertis
aut digito male pertinaci.

Horace: Odes 1.9
Perm region, Russia. A sinkhole measuring 20 by 30 metres has appeared near a potash mine, with the cause still unknown: photo by Uralkali Company / EPA via The Guardian, 21 November 2014
Snow's on the fellside, look! How deep;
our wood's staggering under its weight.
The burns will be tonguetied
while frost lasts.

But we'll thaw out. Logs, logs for the hearth;
and don't spare my good whisky. No water, please.
Forget the weather. Elm and ash

will stop signalling
when this gale drops.
Why reckon? Why forecast? Pocket
and don't turn up your nose, it's childish,
at making love and dancing.
When you've my bare scalp, if you must, be glum.

Keep your date in the park while light's whispering.
Hunt her out, well wrapped up, hiding and giggling,
and get her a bangle for a keepsake,
she won't make much fuss.
...........................................(says Horace, more or less)
Horace: Odes 1.9, translated by Basil Bunting, 1977, in Agenda 16/1 (1979)
A pedestrian holds on to her coffee while walking through a snowstorm: photo by Dan Cappellazzo / Barcroft USA via The Guardian, 21 November 2014
Storm clouds and snow over Lake Erie in Buffalo. A blizzard dumped a year's worth of snow in three days on the west New York state
: photo by Lindsay DeDario / Reuters
via The Guardian, 21 November 2014
Buriganga River, Dhaka, Bangladesh. 'As we celebrate 400 years of Dhaka City, the Buriganga river, which has played a vital role in its growth, is being choked to death. It is used by millions every day to transport goods –- but chemicals, sewage and industrial waste are also dumped in it. Nearly 700 brickfields on the riverside, dockyards and used engine oil from boats and steamers add to this pollution': photo and caption by Rasel Chowdhury via
Syngenta /

The Guardian 18 November 2014
End of November and no snow in @Uummannaq 70 degrees North in #greenland: photo by Idrissia Thestrup @IdrissiaT, 23 November 2014
Deep #Greenland Sea #Warming faster than the rest of the world #climate #consequences #greed #GlobalDying: image via Not Warming, Dying @ClimResJudicata, 23 November 2014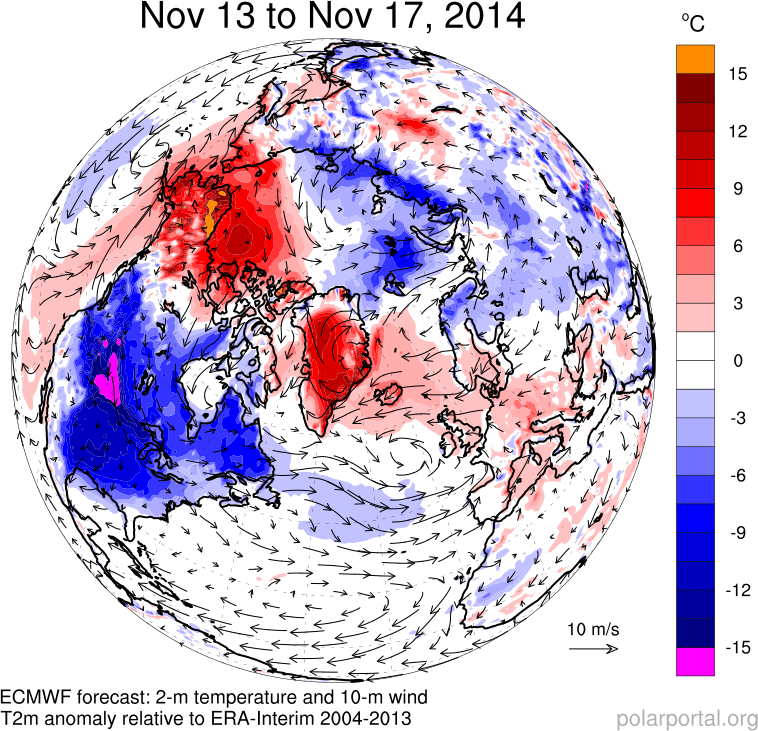 The @PolarPortal weather anomaly is showing the big freeze pretty vividly right now - and much warmer in #Greenland: image via greenlandicesmb, 18 November 2014
Vibrant green aurora borealis over #Greenland: image via Beautiful Pictures @BEAUTIFULPICS, 10 November 2014