.
Arson terror suspect 23-year-old ultra-orthodox activist Meir Ettinger detained by Israel in crackdown on terror cells appears at Nazareth Magistrates Court: photo by Nir Kafri/EPA via Vice News, 5 August 2015


Children of the Future
I've got to confess it to you:
I've given up hope.

The void --
Everybody's got a hedge against it,
A private exit strategy: we'll
Work all the angles; make sure never
To be alone; and
When the program
Fails, we'll still have nothing
For a friend.

Ultra-Orthodox Jewish men dance by a giant bonfire during the celebration of Lag BaOmer in commemoration of the death 1800 years ago of the Jewish scholar Bar Yochai: photo by Menahem Kahana/AFP via The Guardian, 6 May 2015

Den Nachgeboren

Ich gestehe es:
Ich habe keine Hoffnung.
Die Blinden reden von einem Ausweg.
Ich sehe.

Wenn die Irrtümer verbraucht sind
Sitzt als letzter Gesellschafter
Uns das Nichts gegenüber.
Bertolt Brecht
(10 February 1898-14 August 1956)

:
Den Nachgeborenen, c. early 1920s (later retitled Der
Nachgeborene in Gedichte 2, 87); English version TC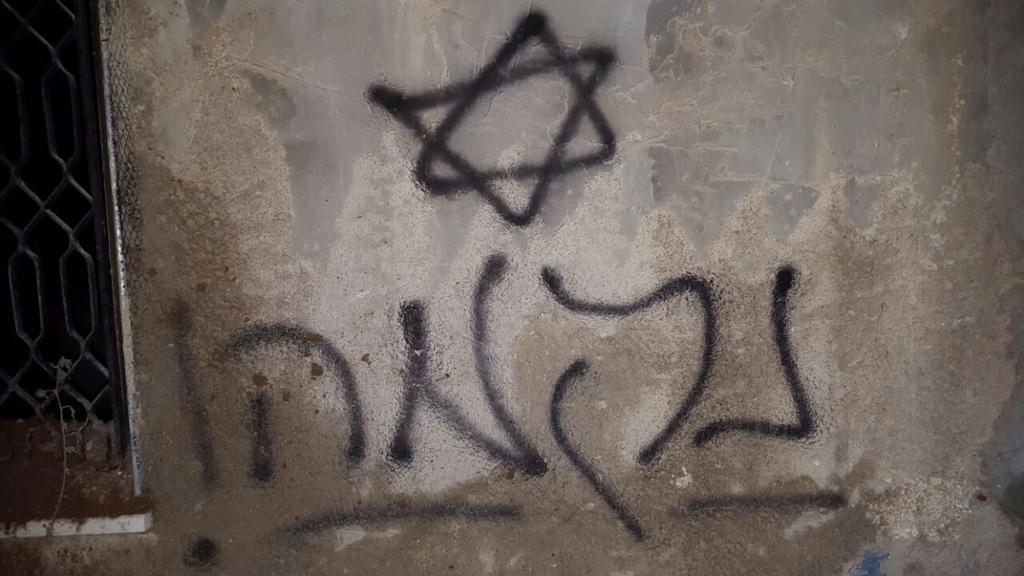 #BREAKING:
2 Houses set on fire in #Duma village West Bank
: Baby killed. parents & brothers injured. Writing sprayed
.: image via Amichai Stein @
Amichai Stein1
, 1 Au
gust 2015

Alon, West Bank. Ultra-orthodox Jewish families ride camels joining the thousands of Israelis who spent the day outdoors, picnicking and touring the country during the eight-day Passover holiday: photo by Menahem Kahana/AFP via The Guardian, 7 April 2015
Jerusalem (AFP), 9 April 2015 - Israel Sunday arrested several suspects believed to be linked to the deadly firebombing of a Palestinian home and placed two more alleged Jewish extremists in detention without trial. One of those interned on Sunday was Meir Ettinger, a 23-year-old accused of being a key figure in a loose band of youths suspected to be behind a string of nationalist hate crimes. Ettinger's grandfather Meir Kahane founded Kach, a racist movement that wanted to chase Arabs from Israel. Kahane was assassinated in New York in 1990: photo by Jack Guez,/AFP, 9 August 2015