.
Article of clothing worn by a victim of the 6 August 1945 atomic bombing of Hiroshima, seen in the archive of the Hiroshima Peace Memorial Museum: photo by Ishiuchi Miyako

From "Here and Now: Atomic Bomb Artifacts, ひろしま/Hiroshima 1945/2007—"; image via Behold, 27 August 2014 (Andrew Roth Gallery)
I come and stand at every door
But no one hears my silent tread
I knock and yet remain unseen
For I am dead, for I am dead.
I'm only seven although I died
I'm seven now as I was then
When children die they do not grow.
My hair was scorched by swirling flame
My eyes grew dim, my eyes grew blind
Death came and turned my bones to dust
And that was scattered by the wind.
I need no fruit, I need no rice
I need no sweet, nor even bread
I ask for nothing for myself
For I am dead, for I am dead.
All that I ask is that for peace
You fight today, you fight today
So that the children of this world
May live and grow and laugh and play.
N
â
zim Hikmet Ran (1902-1963):
Kız Çocuğu (The Little Girl), translated by Jeanette Turner as I Come and Stand At
Every Door
"In the late '50's I got a letter: 'Dear Pete Seeger: I've made what I think is a singable translation of a poem by the Turkish poet, Nazim Hikmet. Do you think you could make a tune for it? (Signed), Jeanette Turner.' I tried for a week. Failed. Meanwhile I couldn't get out of my head an extraordinary melody put together by a Massachusetts Institute of Technology student who had put a new tune to a mystical ballad The Great Silkie from the Shetland Islands north of Scotland. Without his permission I used his melody for Hikmet's words. It was wrong of me. I should have gotten his permission. But it worked. The Byrds made a good recording of it, electric guitars and all."
Pete Seeger (1919-2014), from Where Have All the Flowers Gone: A Singer's Stories, Songs, Seeds, Robberies (A Musical Autobiography), 1993
Article of clothing worn by a victim of the 6 August 1945 atomic bombing of Hiroshima, seen in the archive of the Hiroshima Peace Memorial Museum: photo by Ishiuchi Miyako

From "Here and Now: Atomic Bomb Artifacts, ひろしま/Hiroshima 1945/2007—"; image via Behold, 27 August 2014 (Andrew Roth Gallery)
Article of clothing worn by a victim of the 6 August 1945 atomic bombing of Hiroshima, seen in the archive of the Hiroshima Peace Memorial Museum: photo by Ishiuchi Miyako

From "Here and Now: Atomic Bomb Artifacts, ひろしま/Hiroshima 1945/2007—"; image via Behold, 27 August 2014 (Andrew Roth Gallery)
Article of clothing worn by a victim of the 6 August 1945 atomic bombing of Hiroshima, seen in the archive of the Hiroshima Peace Memorial Museum: photo by Ishiuchi Miyako

From "Here and Now: Atomic Bomb Artifacts, ひろしま/Hiroshima 1945/2007—"; image via Behold, 27 August 2014 (Andrew Roth Gallery)
Article of clothing worn by a victim of the 6 August 1945 atomic bombing of Hiroshima, seen in the archive of the Hiroshima Peace Memorial Museum: photo by Ishiuchi Miyako

From "Here and Now: Atomic Bomb Artifacts, ひろしま/Hiroshima 1945/2007—"; image via Behold, 27 August 2014 (Andrew Roth Gallery)
Article of clothing worn by a victim of the 6 August 1945 atomic bombing of Hiroshima, seen in the archive of the Hiroshima Peace Memorial Museum: photo by Ishiuchi Miyako

From "Here and Now: Atomic Bomb Artifacts, ひろしま/Hiroshima 1945/2007—"; image via Behold, 27 August 2014 (Andrew Roth Gallery)
Article of clothing worn by a victim of the 6 August 1945 atomic bombing of Hiroshima, seen in the archive of the Hiroshima Peace Memorial Museum: photo by Ishiuchi Miyako

From "Here and Now: Atomic Bomb Artifacts, ひろしま/Hiroshima 1945/2007—"; image via Behold, 27 August 2014 (Andrew Roth Gallery)
80,000 insanın bir anda, 200,000 insanın sonraki yıllarda ölmesine neden olan saldırıyı yapan #Enola Gay adlı uçak: image via Murad @muradcobanoglu, 6 August 1945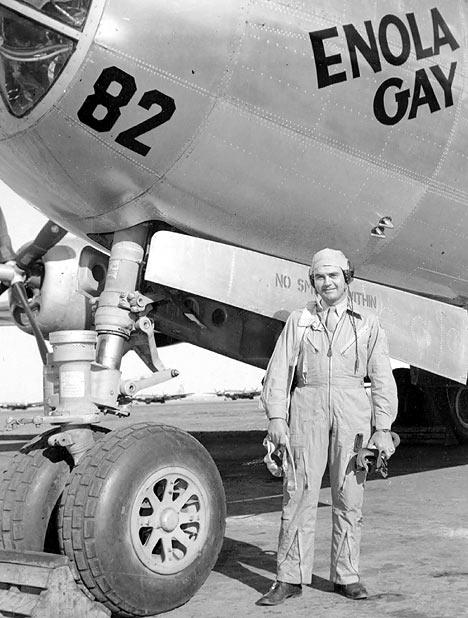 Hiroşima'da yüz binlerce insanın ölümüne neden olan #Enola Gay adlı uçağın kaptan pilotu Tuğg. Paul Warfield Tibbets.: image via Murad @muradcobanoglu, 6 August 1945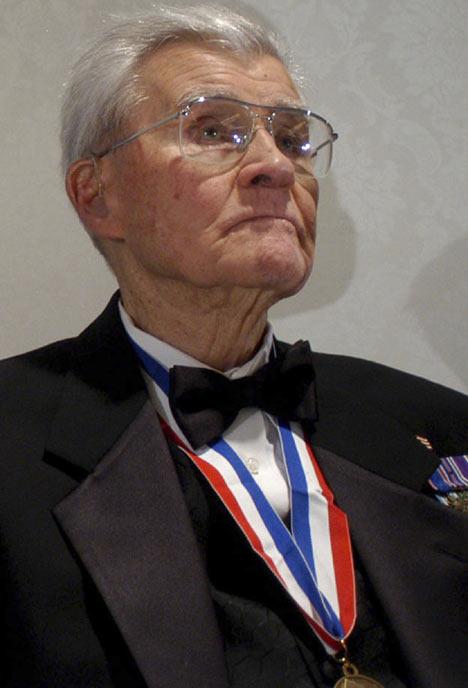 Hiroşima'da yüz binlerce insanın ölümüne neden olan #Enola Gay adlı uçağın kaptan pilotu Tuğg. Paul Warfield Tibbets.: image via Murad @muradcobanoglu, 6 August 1945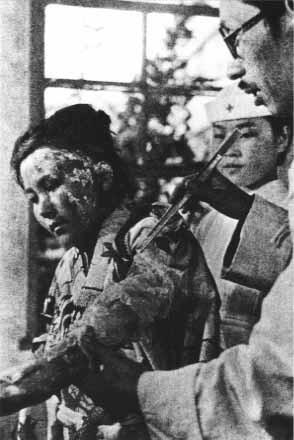 #TarihteBugün: ABD, 80,000 insanın ölümüne neden olan ilk atom bombasını 1945'te Japonya'nın Hiroşimakentine attı.: image via Murad @muradcobanoglu, 6 August 1945
#TarihteBugün: ABD, 80,000 insanın ölümüne neden olan ilk atom bombasını 1945'te Japonya'nın Hiroşimakentine attı.: image via Murad @muradcobanoglu, 6 August 1945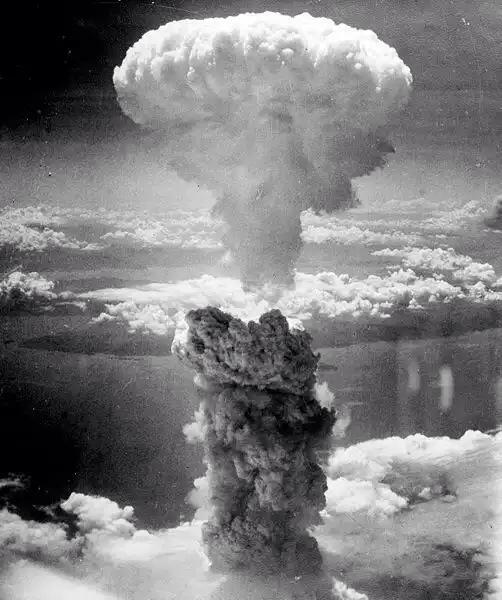 Hiroshima 6 Agosto 1945 70 Anni fà ... #Pernondimenticare Che l'uomo ha dominato l'uomo a suo danno...: image via nando mele @mele_nando 6 August 2015 Milan, Lombardy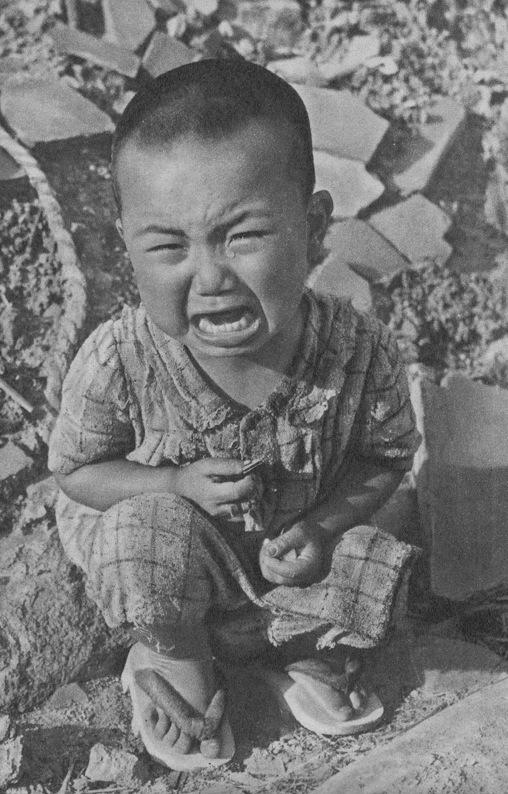 Hiroshima 6 Agosto 1945 70 Anni fà ... #Pernondimenticare Che l'uomo ha dominato l'uomo a suo danno...: image via nando mele @mele_nando 6 August 2015 Milan, Lombardy
August 6, 1945: United States dropped the 1st (of 2) atomic bomb on Hiroshima, Japan: est. 140,000 deaths.: image via History #HistoryTime, 6 August 2015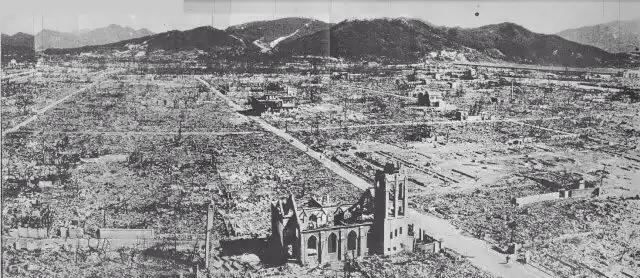 Hiroshima 6 Agosto 1945 70 Anni fà ... #Pernondimenticare Che l'uomo ha dominato l'uomo a suo danno...: image via nando mele @mele_nando 6 August 2015 Milan, Lombardy

The shadows of the parapets are imprinted on the surface of the bridge, 2,890 feet (880 meters) south-south-west of the hypocenter. These shadows give a clue as to the exact location of the hypocenter: photo by U. S. Army, August 1945