.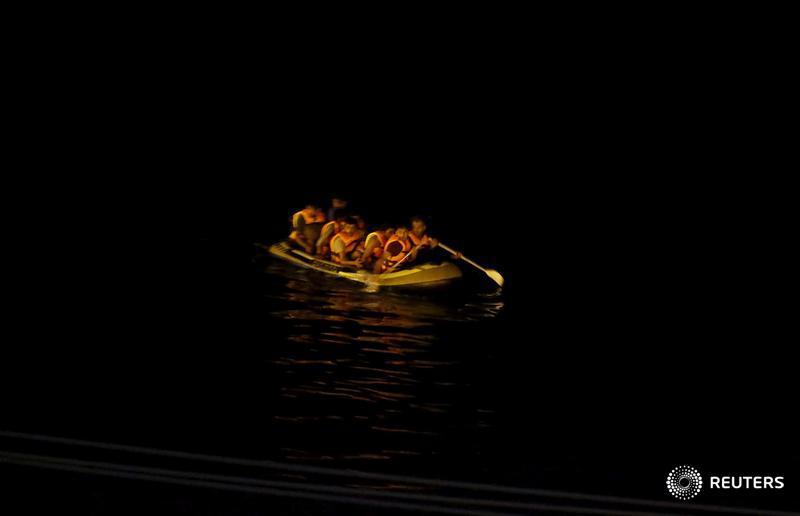 Midnight migrants, a night time journey on the waves. Migrants aboard a dinghy sail off for the Greek island of Kos from the southern Turkish coastal town of Bodrum. Photo by Osman Orsal: image via Reuters Top News @Reuters, 12:02 AM 14 August 2015
God protect us from generalizations. There are a great many opinions in this world, and a good half of them are professed by people who have never been in trouble.
-- Anton Chekhov (1860-1904): from At the Mill (1886)
Migrant women carrying children comfort each other upon reaching the Greek island of Kos after crossing a part of the Aegean Sea between Turkey and Greece. Greece sent extra riot police to Kos as tensions mounted over a huge influx of migrants.
: photo by Angelos Tzortzinis/AFP, 13 August 2015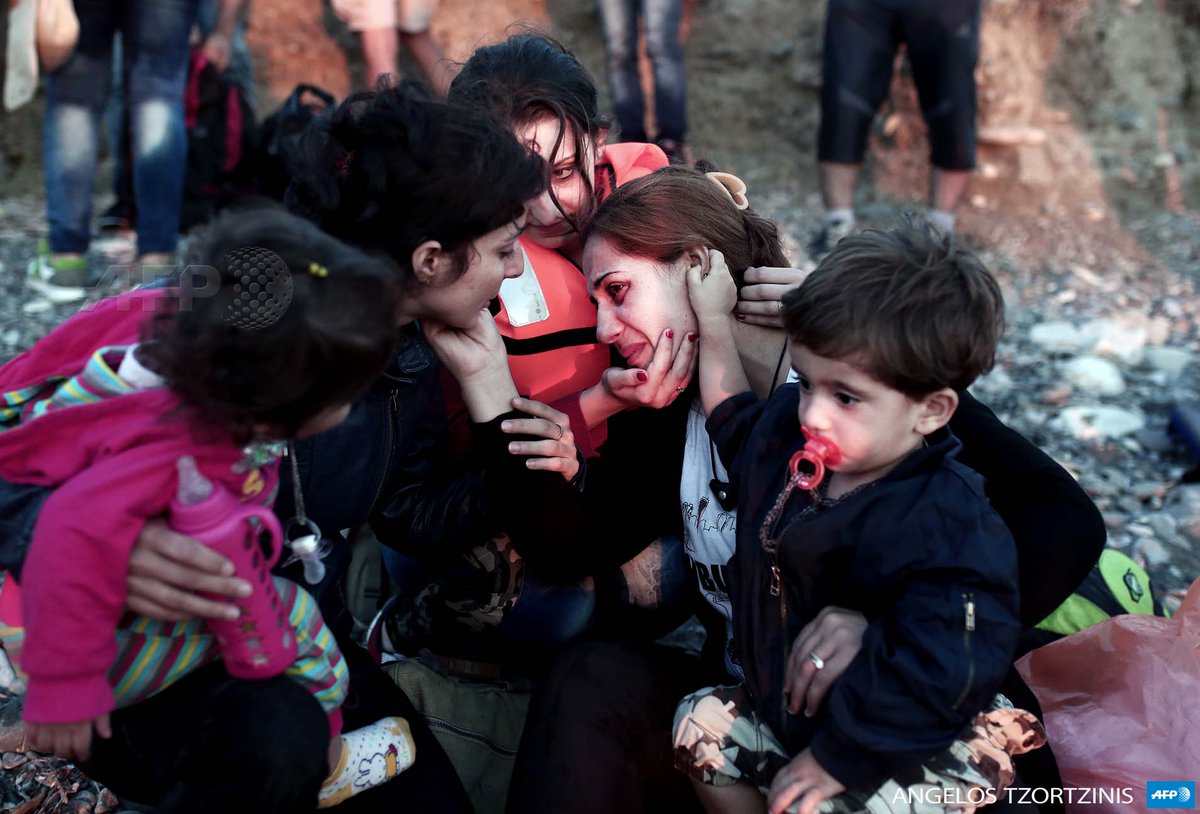 GREECE - Migrants comfort each other after they have reached the Greek island of Kos. By @atzortzinis #AFP: image via Frédérique Geffard @fgeffardAFP, 13 August 2015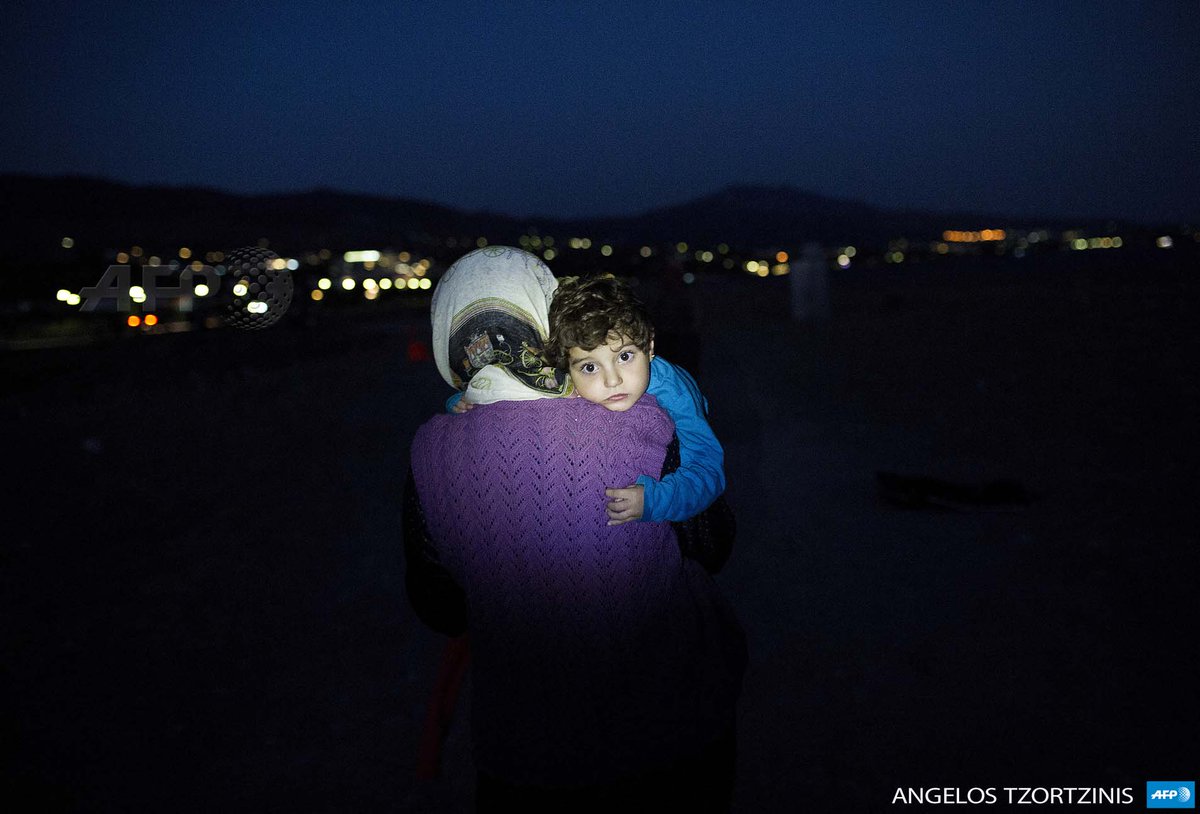 GREECE - Migrants comfort each other after they have reached the Greek island of Kos. By @atzortzinis #AFP: image via Frédérique Geffard @fgeffardAFP, 13 August 2015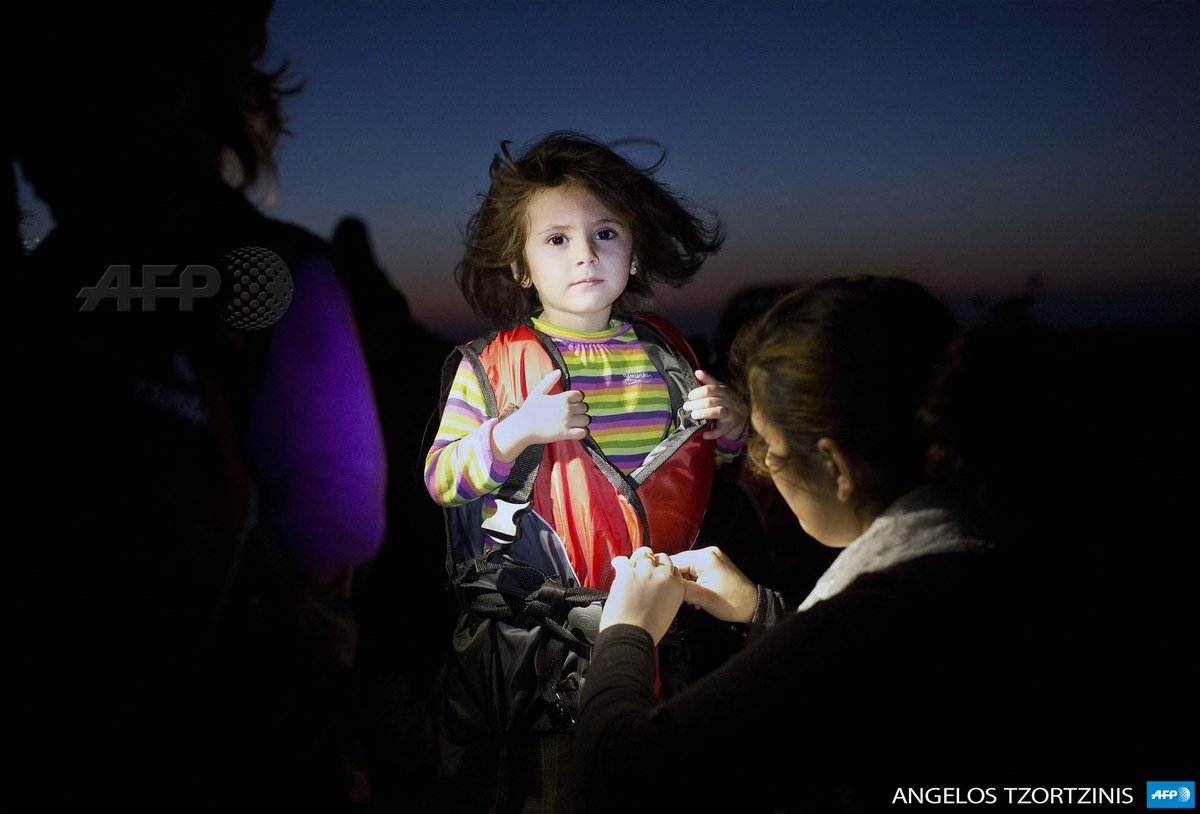 GREECE -
Children stand on a beach on Kos after arriving on an inflatable boat carrying migrants

. By @tzortzinis @AFP photo: image via
Frédérique Geffard @fgeffard
AFP

, 13 August 2015
Afghan migrants arriving on the Greek island of Kos after crossing part of the Aegean Sea. By @tzortzinis @AFP photo

: image via Photojournalism @photojournalink, 3 June 2015
GREECE - Migrants get out of an inflatable boat after arriving on the Greek island of Kos.

By @tzortzinis @AFP: image via AFP Photo Department @AFPphoto, 11 August 2015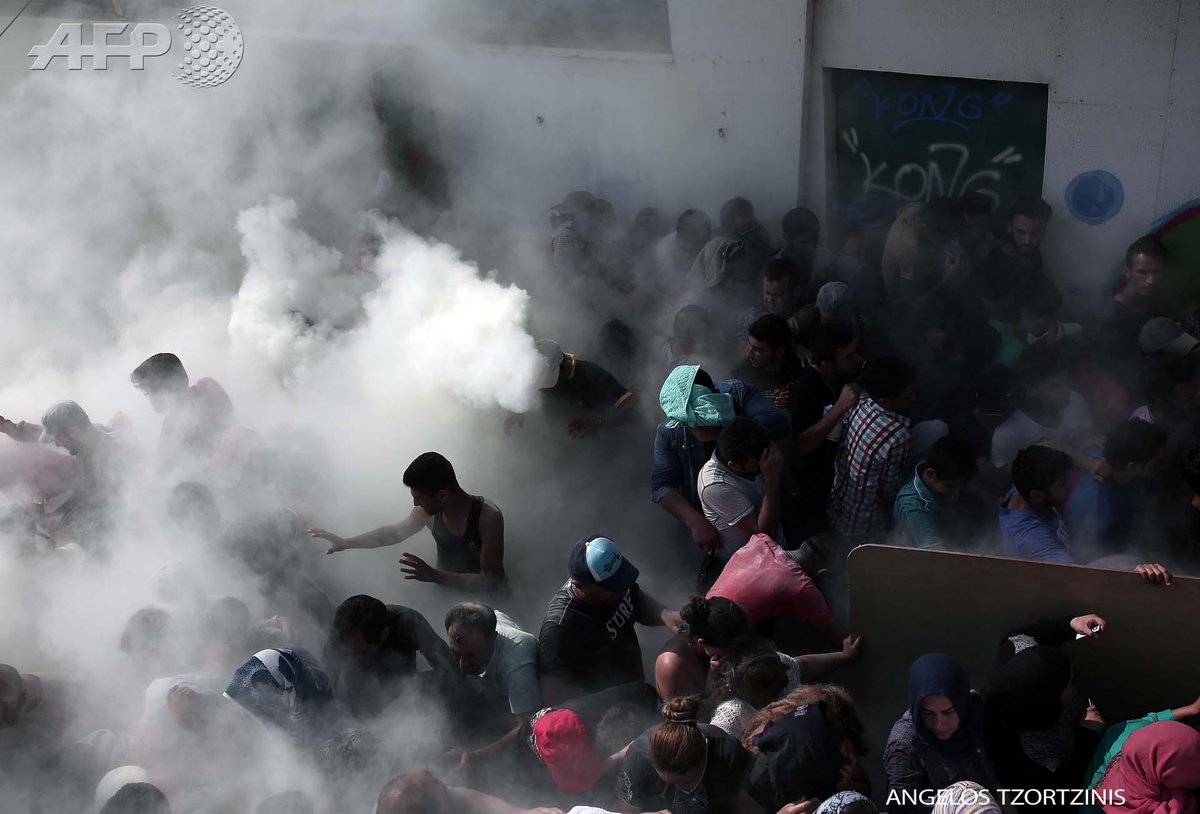 GREECE - Policemen disperse migrants with fire extinguishers during registration procedure in Kos.

By @tzortzinis @AFP: image via AFP Photo Department @AFPphoto, 11 August 2015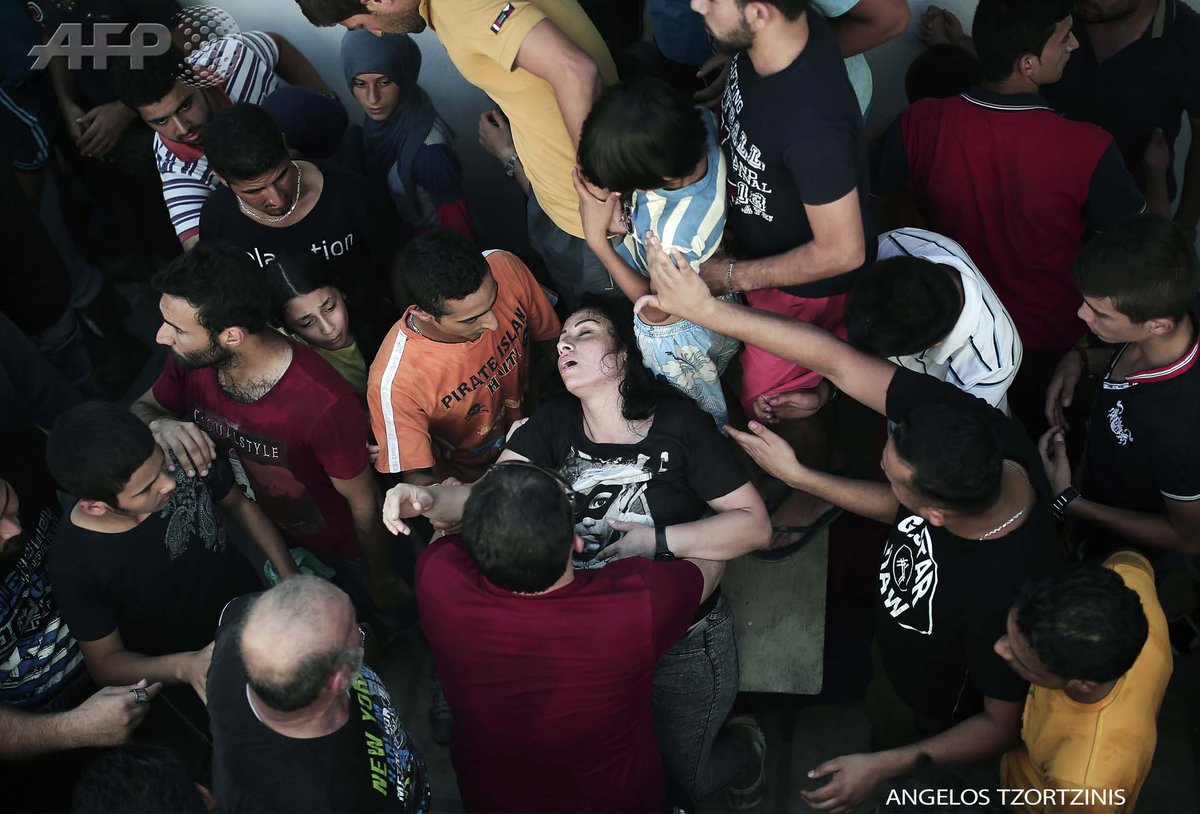 GREECE - Policemen disperse migrants with fire extinguishers during registration procedure in Kos.

By @tzortzinis @AFP: image via AFP Photo Department @AFPphoto, 11 August 2015

Syrian migrants check their mobile phones after getting out of an inflatable boat in Kos. By @tzortzinis @AFP photo: image via AFP Photo Department @AFPphoto, 12 August 2015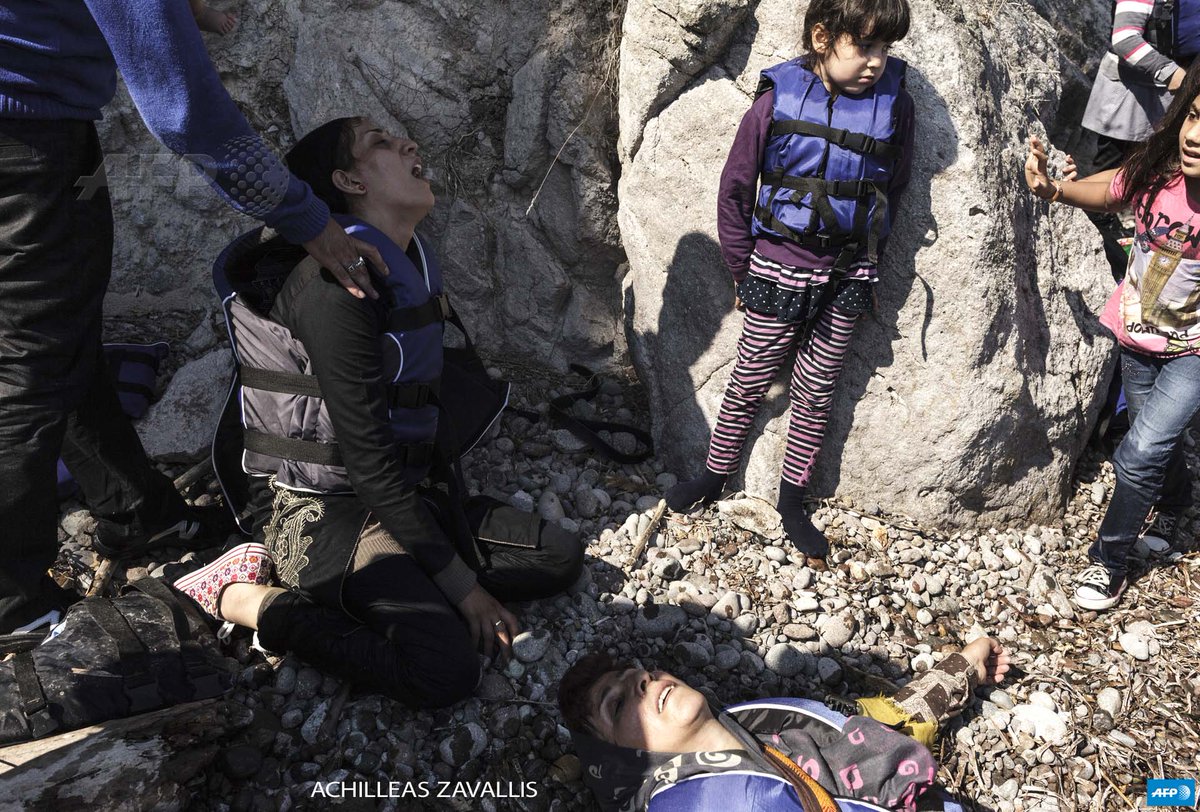 GREECE - Women migrants
and children from Syria take a rest as they arrive on a beach in Lesbos. By @azavallis

#AFP photo: image via AFP Photo Department @AFPphoto, 13 August 2015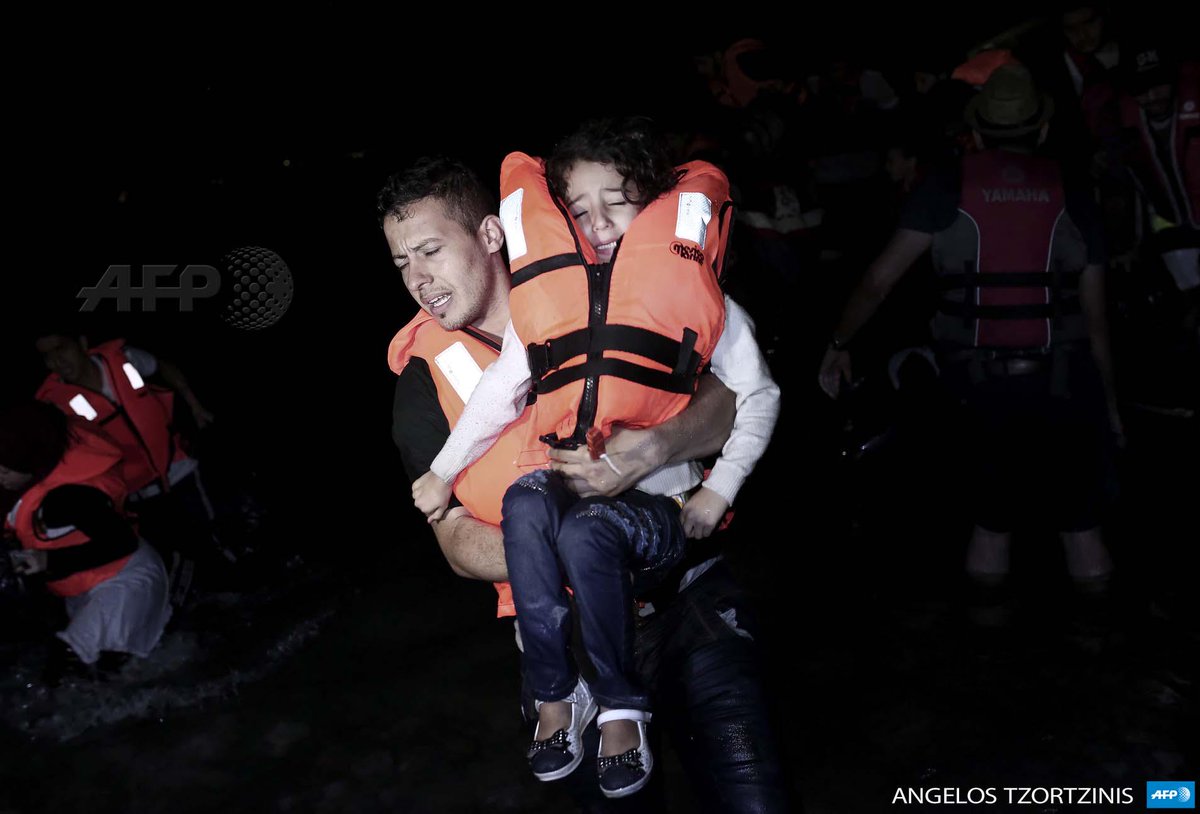 GREECE - Migrants get out of inflatable boats with their children on the beach of Kos.

By @tzortzinis @AFP photo: image via
Frédérique Geffard @fgeffard
AFP

, 13 August 2015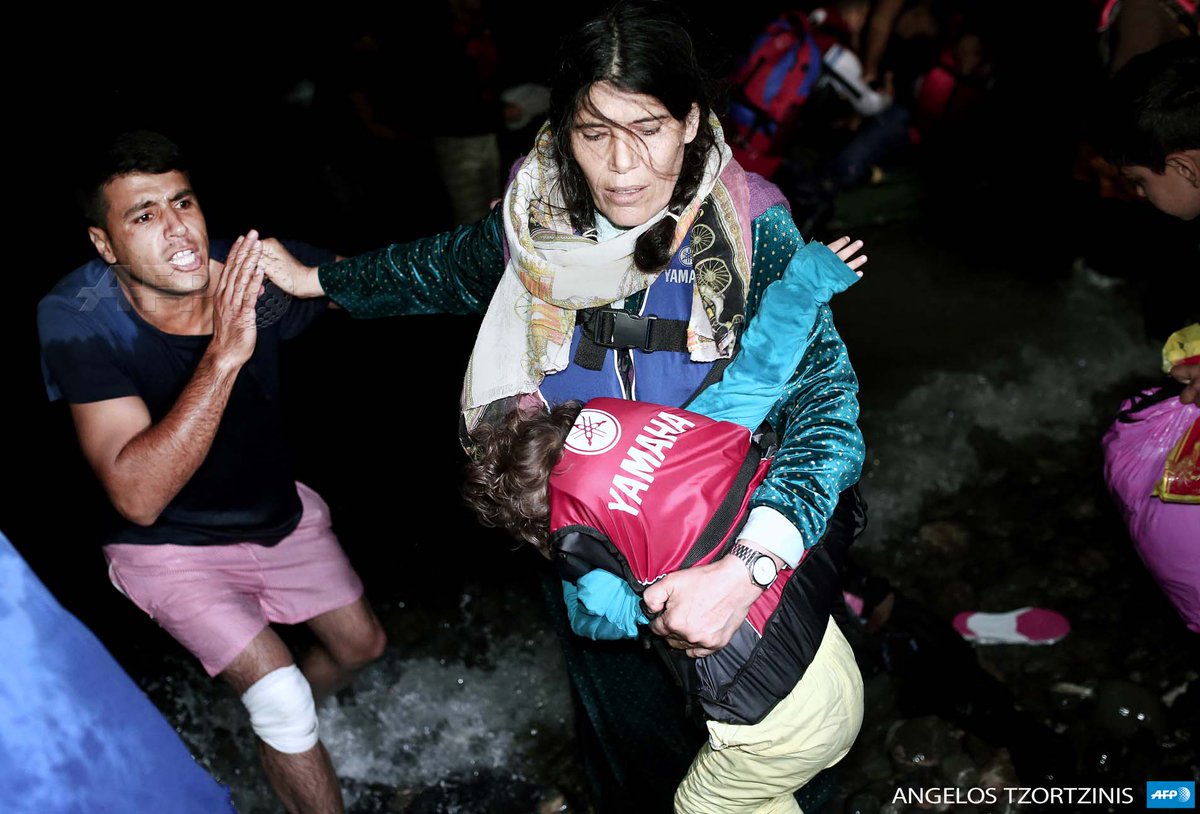 GREECE - Migrants get out of inflatable boats with their children on the beach of Kos.

By @tzortzinis @AFP photo: image via
Frédérique Geffard @fgeffard
AFP

, 13 August 2015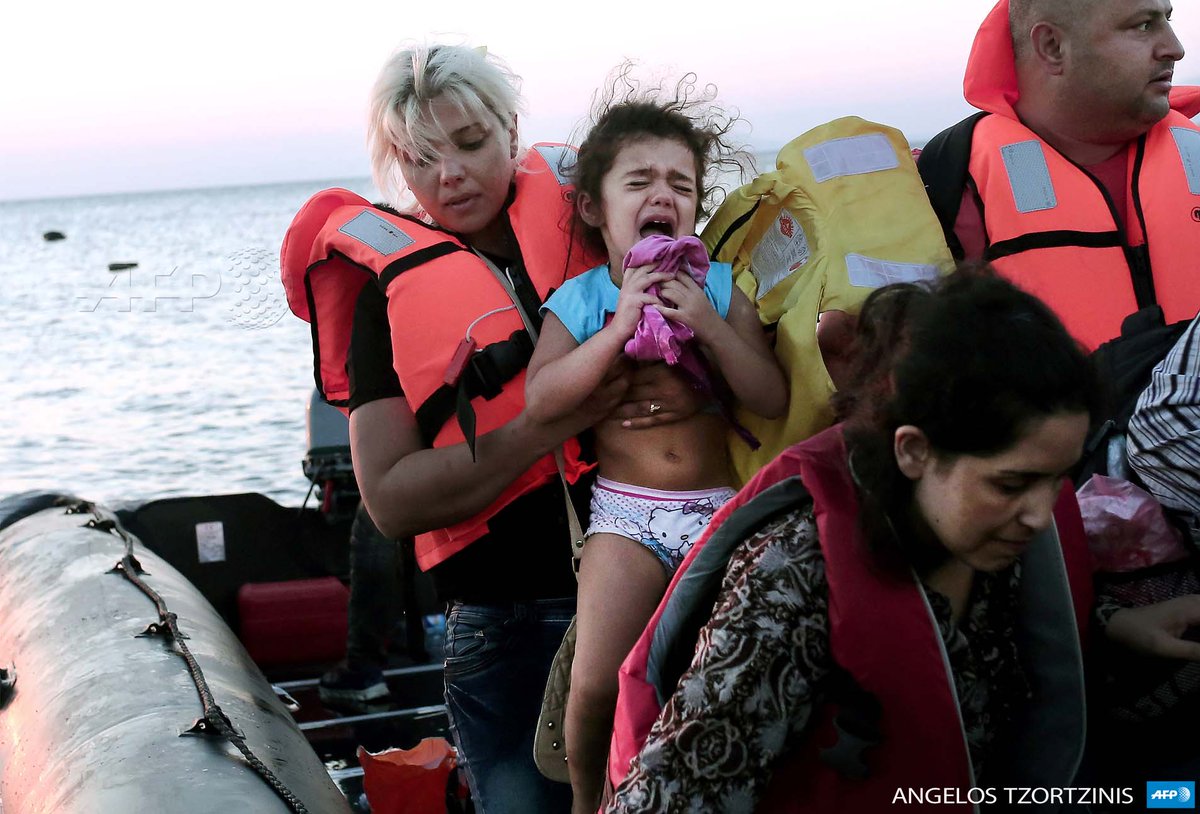 GREECE - Migrants get out of inflatable boats with their children on the beach of Kos.

By @tzortzinis @AFP photo: image via
Frédérique Geffard @fgeffard
AFP

, 13 August 2015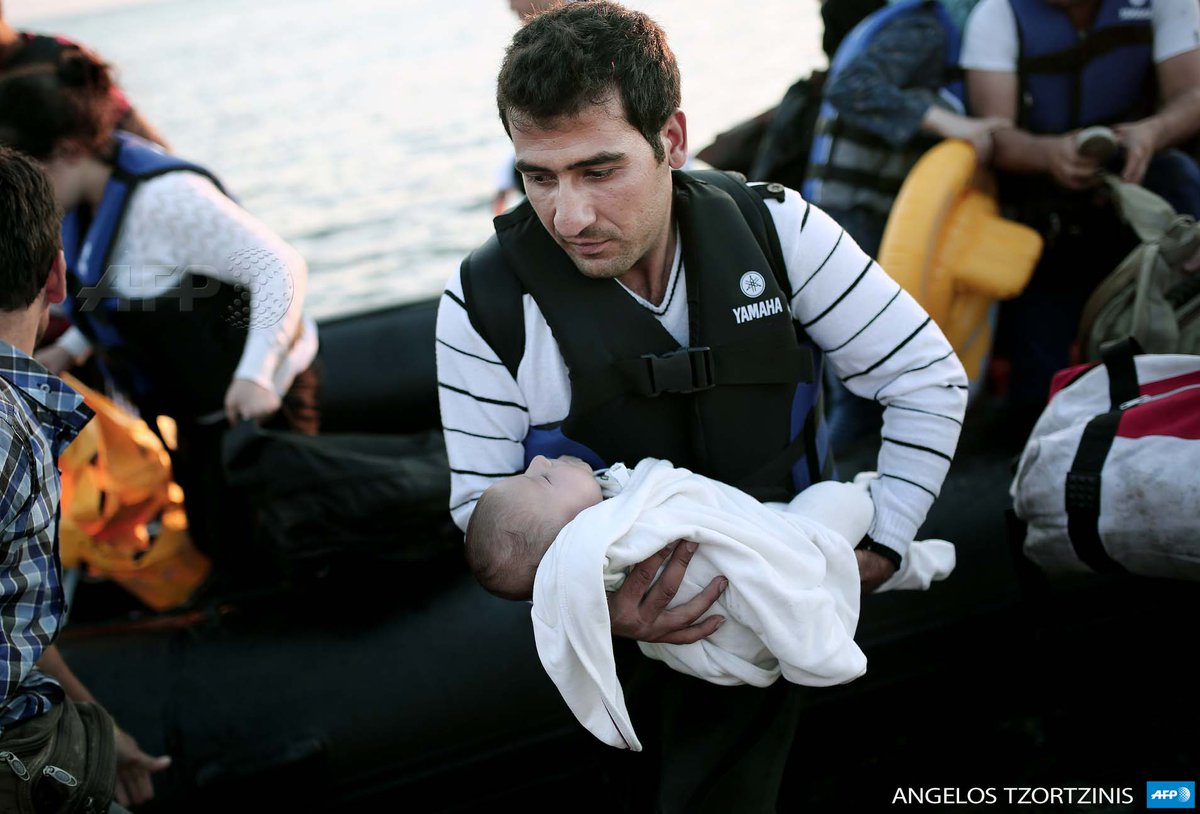 GREECE - Migrants get out of inflatable boats with their children on the beach of Kos.

By @tzortzinis @AFP photo: image via
Frédérique Geffard @fgeffard
AFP

, 13 August 2015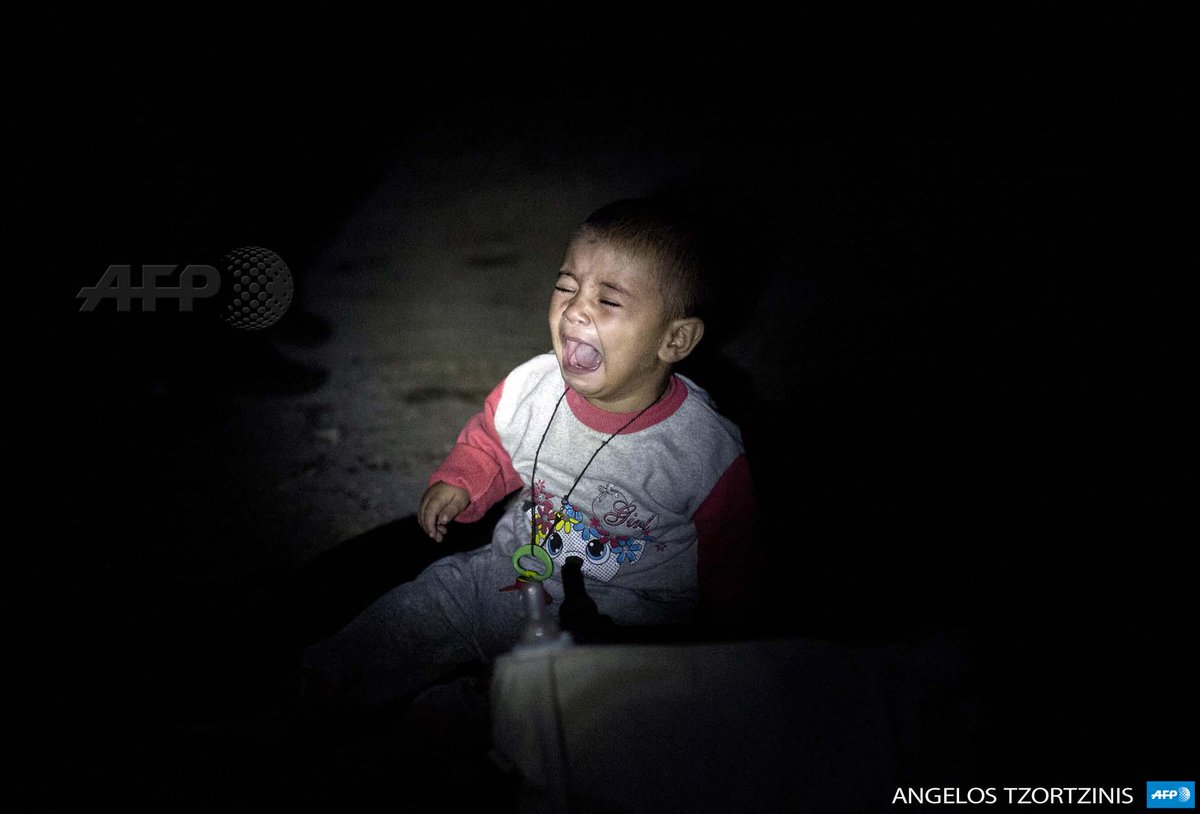 GREECE -
Children stand on a beach
on Kos after arriving on an inflatable boat carrying migrants

. By @tzortzinis @AFP photo: image via
Frédérique Geffard @fgeffard
AFP

, 13 August 2015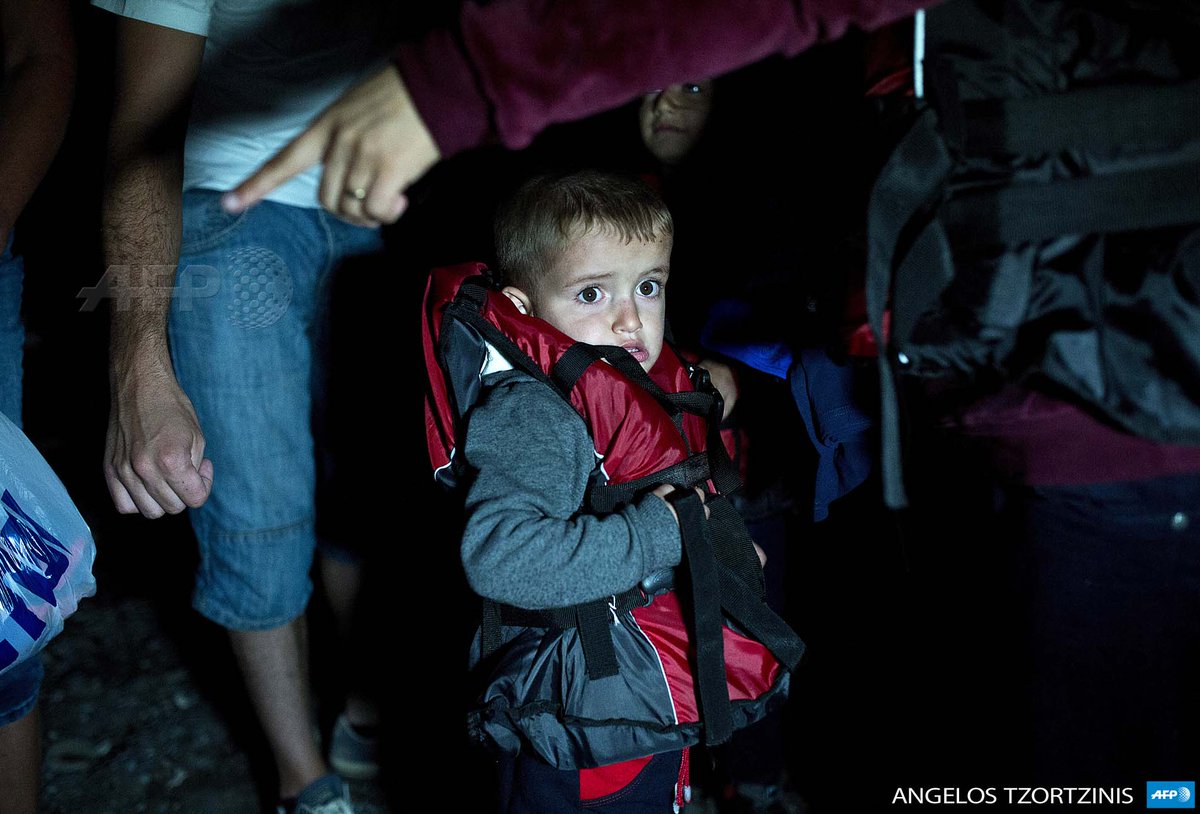 GREECE -
Children stand on a beach
on Kos after arriving on an inflatable boat carrying migrants

. By @tzortzinis @AFP photo: image via
Frédérique Geffard @fgeffard
AFP

, 13 August 2015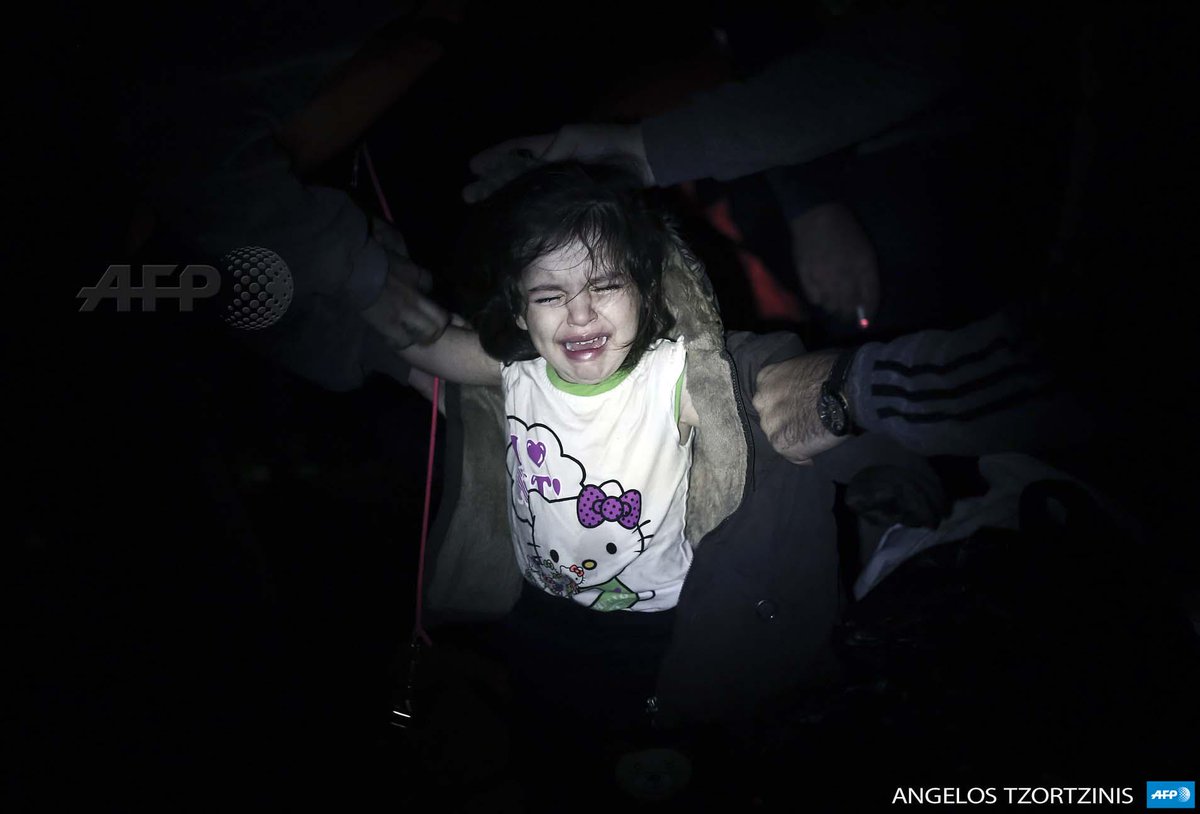 GREECE -
Children stand on a beach
on Kos after arriving on an inflatable boat carrying migrants

. By @tzortzinis @AFP photo: image via
Frédérique Geffard @fgeffard
AFP

, 13 August 2015
TURKEY - A migrant runs through the water near Bodrum to take a boat to the Greek island of Kos.

By @Kilicbil #AFP:
image via AFP Photo Department @AFPphoto, 1:59 AM 14 August 2015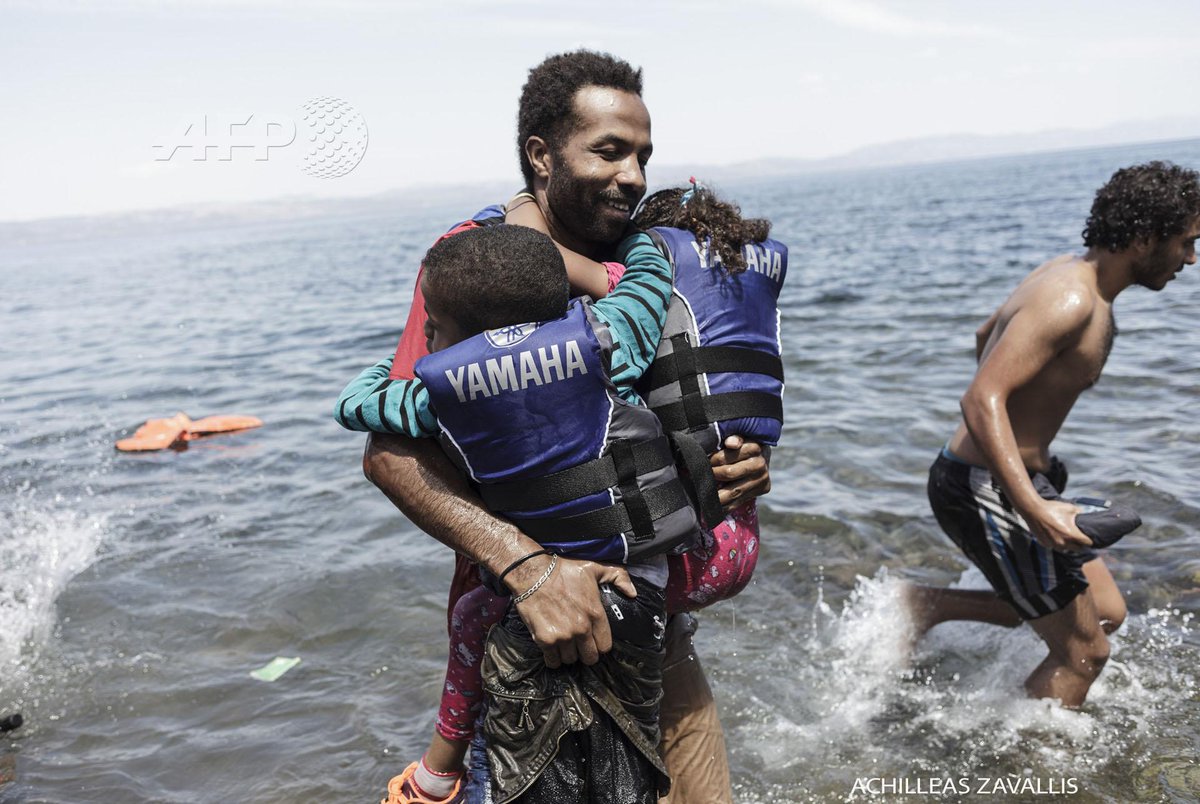 GREECE - Migrants arrive on the island of Lesbos after crossing Aegean sea from Turkey to Greece. By @azavallis #AFP: image via Frederique Geffard @fgeffardAFP, 14 August 2015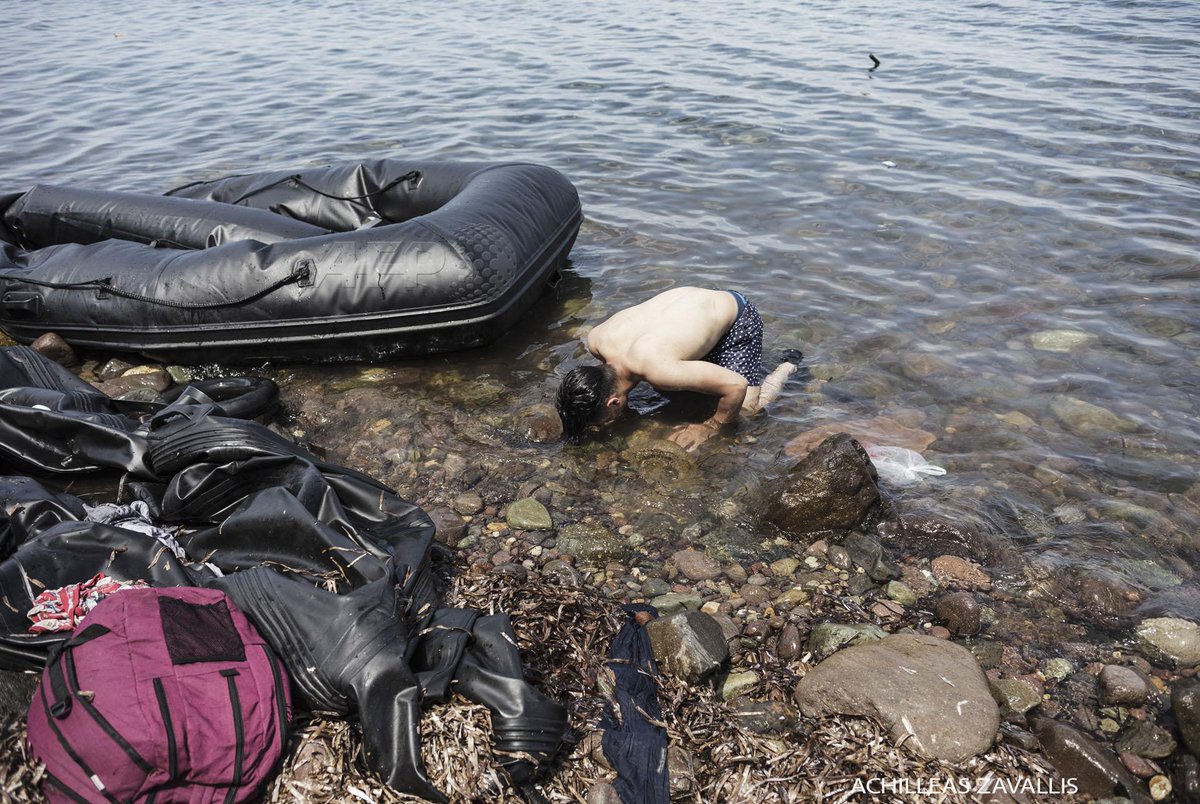 GREECE - Migrants arrive on the island of Lesbos after crossing Aegean sea from Turkey to Greece. By @azavallis #AFP: image via Frederique Geffard @fgeffardAFP, 14 August 2015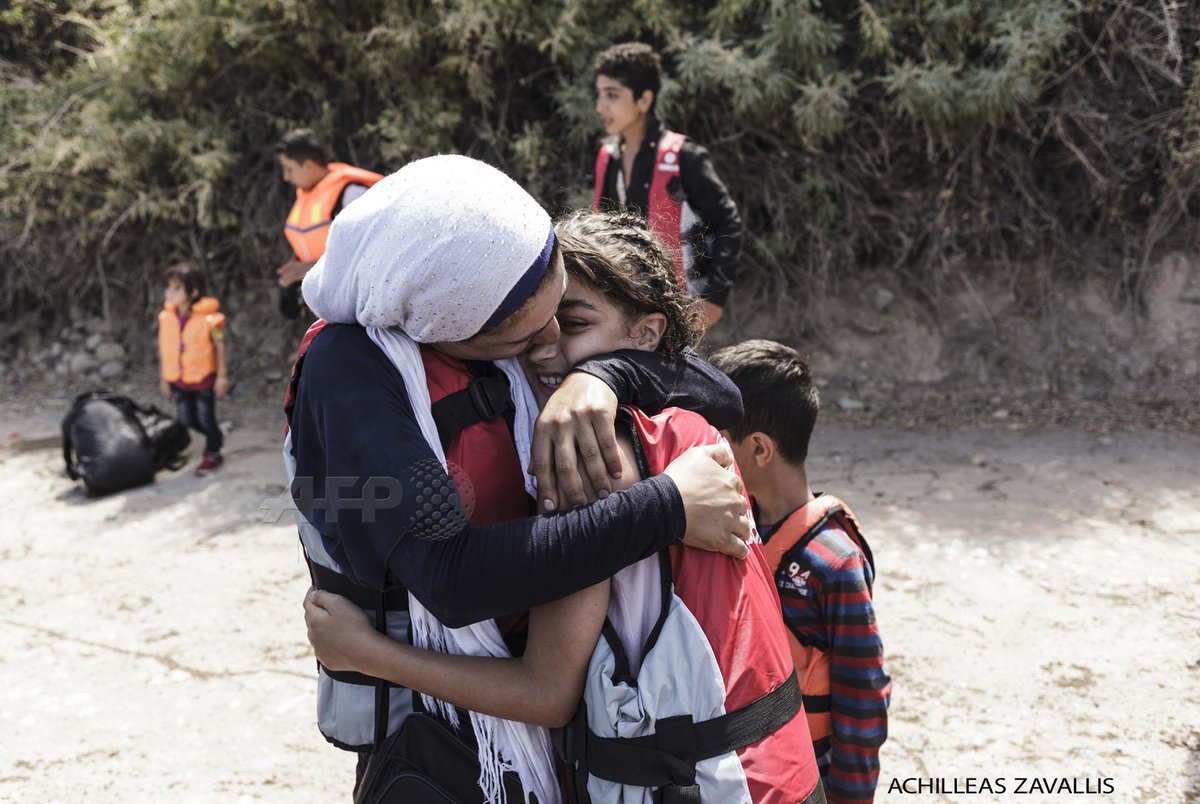 GREECE - Migrants arrive on the island of Lesbos after crossing Aegean sea from Turkey to Greece. By @azavallis #AFP: image via Frederique Geffard @fgeffardAFP, 14 August 2015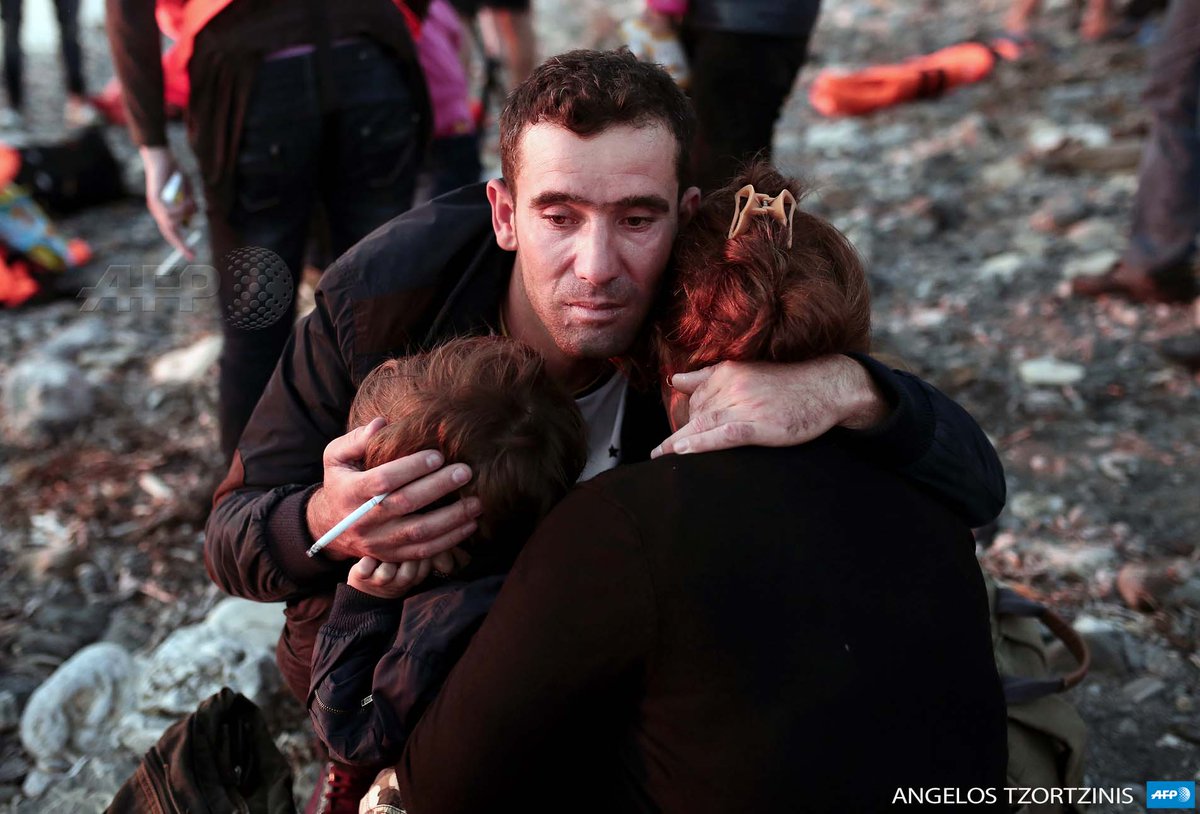 GREECE - Migrants comfort each other after they have reached the Greek island of Kos. By @atzortzinis #AFP: image via Frédérique Geffard @fgeffardAFP, 13 August 2015
GREECE - A migrant woman from Syria sits on a beach on the Greek island of Kos.

By @tzortzinis @AFP: image via AFP Photo Department @AFPphoto, 10 August 2015