A member of the Syrian Civil Defence, known as the White Helmets, stands amid the rubble of a destroyed building during a rescue operation following reported air strikes in the rebel-held Qatarji neighbourhood of the northern city of Aleppo: photo by Karam Al-Masri/AFP, 17 October 2016
A member of the Syrian Civil Defence, known as the White Helmets, stands amid the rubble of a destroyed building during a rescue operation following reported air strikes in the rebel-held Qatarji neighbourhood of the northern city of Aleppo: photo by Karam Al-Masri/AFP, 17 October 2016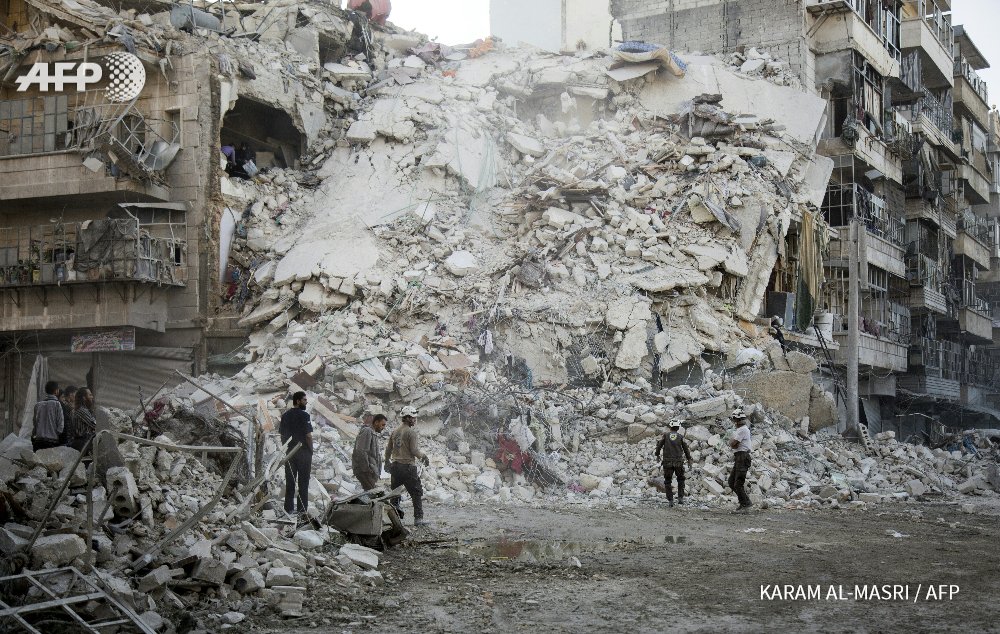 SYRIA - White Helmets search for victims following reported air strikes in the rebel-held Qatarji neighbourhood, Aleppo By @Ka
ramAlmari25
: image via Frédérique Geffard @fgeffardAFP, 17 October 2016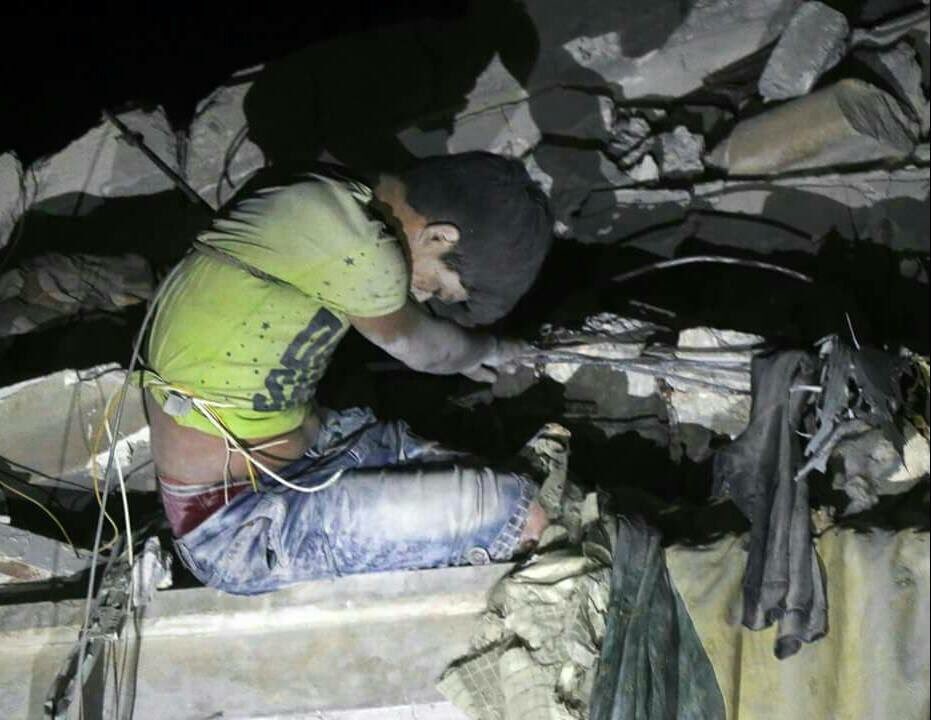 Named Maarof, all members of his family and ،30 of his neighbors in the building were killed by #Russian war planes #Aleppo: image via Ryad Alhussen #ryadalhussin, 17 October 2016
Stevie Smith: To Carry the Child
To carry the child into adult life
Is good? I say it is not,
To carry the child into adult life
Is to be handicapped.
The child in adult life is defenceless
And if he is grown-up, knows it,
And the grown-up looks at the childish part
And despises it.
The child, too, despises the clever grown-up,
The man-of-the-world, the frozen,
For the child has the tears alive on his cheek
And the man has none of them.
As the child has colours, and the man sees no
Colours or anything,
Being easy only in things of the mind,
The child is easy in feeling.
Easy in feeling, easily excessive
And in excess powerful,
For instance, if you do not speak to the child
He will make trouble.
You would say a man had the upper hand
Of the child, if a child survive,
I say the child has fingers of strength
To strangle the man alive.
Oh it is not happy, it is never happy,
To carry the child into adulthood,
Let children lie down before full growth
And die in their infanthood
And be guilty of no man's blood.
But oh the poor child, the poor child, what can he do,
Trapped in a grown-up carapace,
But peer outside of his prison room
With the eye of an anarchist?
Florence Margaret "Stevie" Smith (1902-1971): To Carry the Child, from The Best Beast, 1969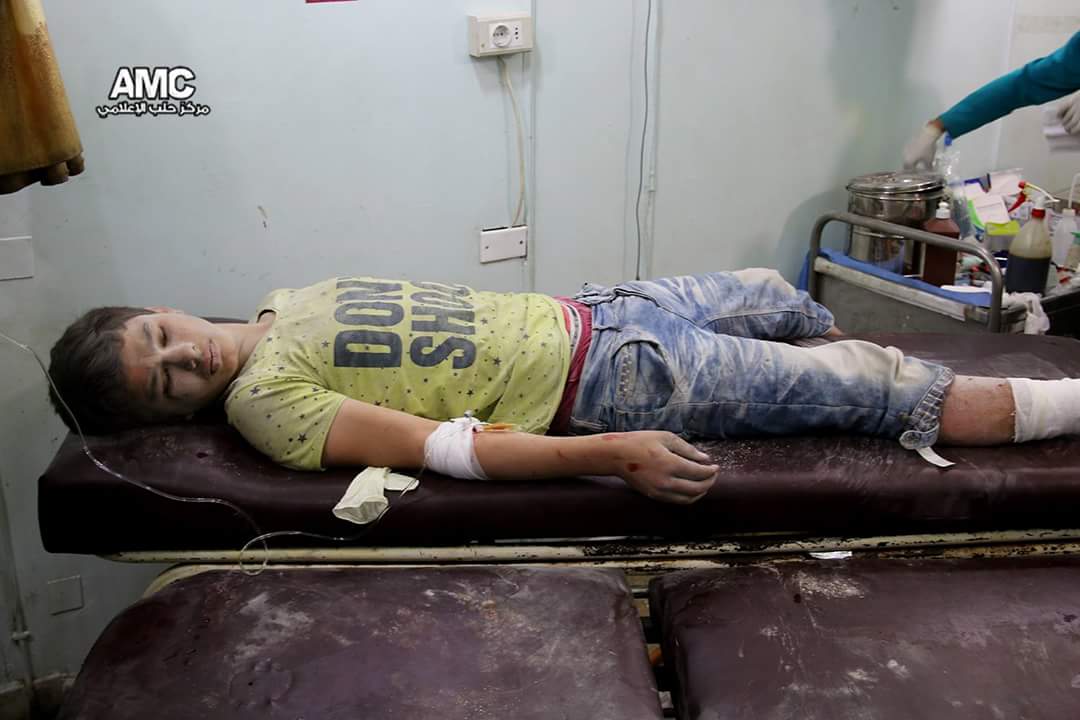 Children

#Aleppo: image via Khalil Hajjar @KhalilHajjar89, 16 October 2016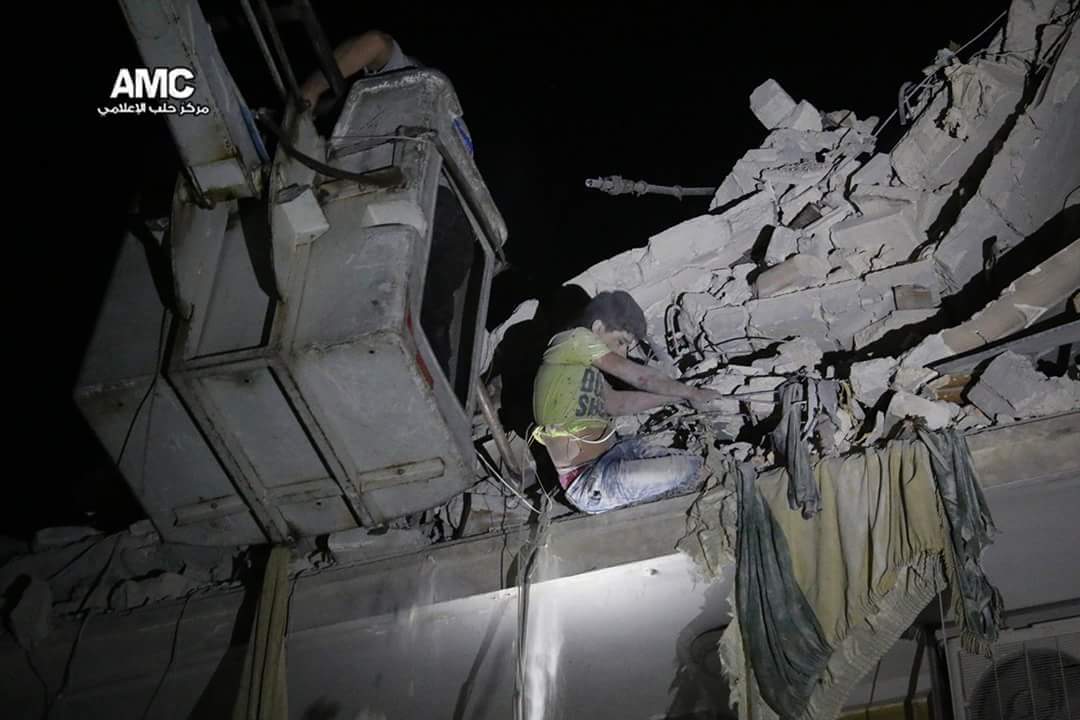 Children

#Aleppo: image via Khalil Hajjar @KhalilHajjar89, 16 October 2016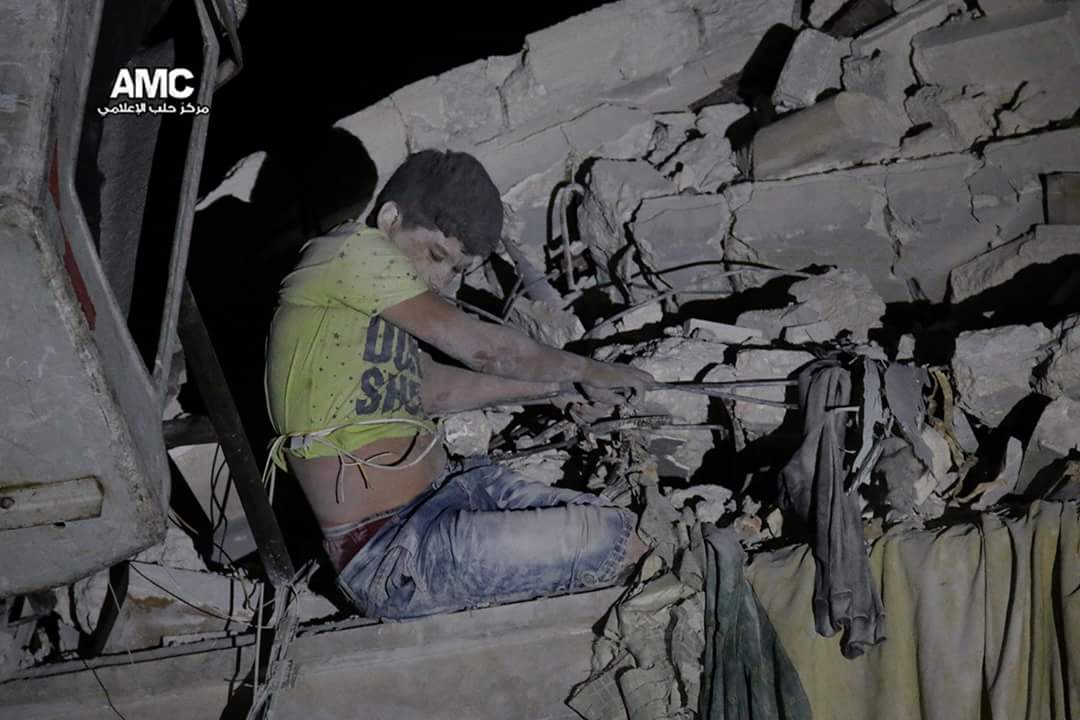 Civil defense
attempt to save the child after air strike targeted the Alqatri neighborhood #Aleppo
: image via AleppoAMC, 16 October 2016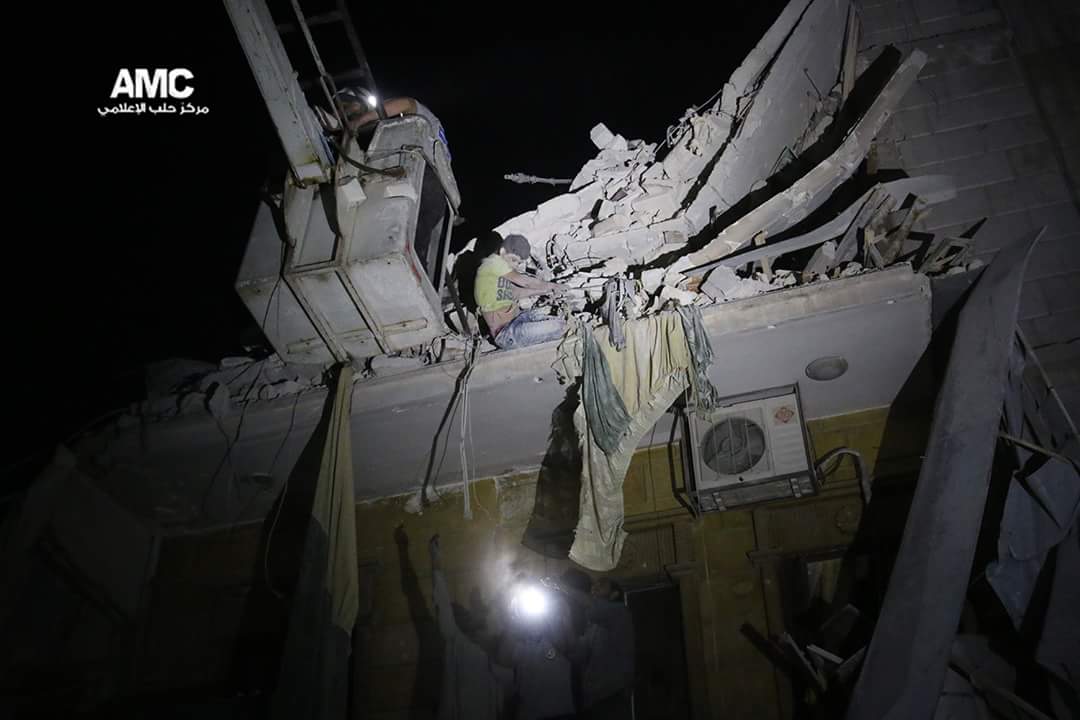 Civil defense
attempt to save the child after air strike targeted the Alqatri neighborhood #Aleppo
: image via AleppoAMC, 16 October 2016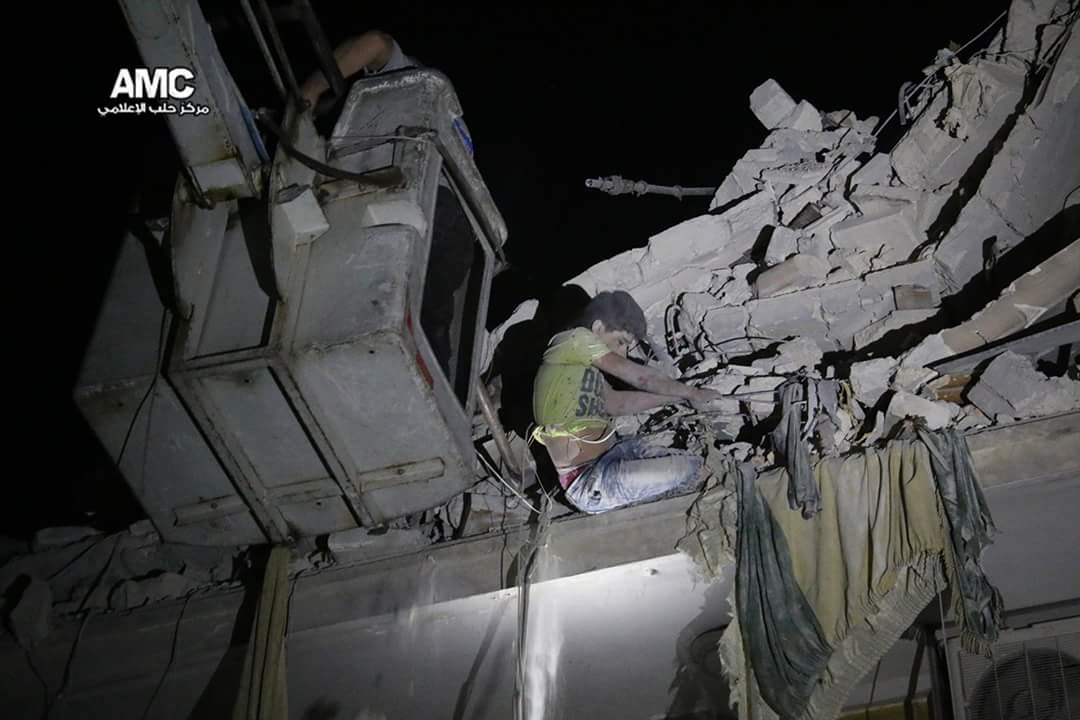 Civil defense
attempt to save the child after air strike targeted the Alqatri neighborhood #Aleppo
: image via AleppoAMC, 16 October 2016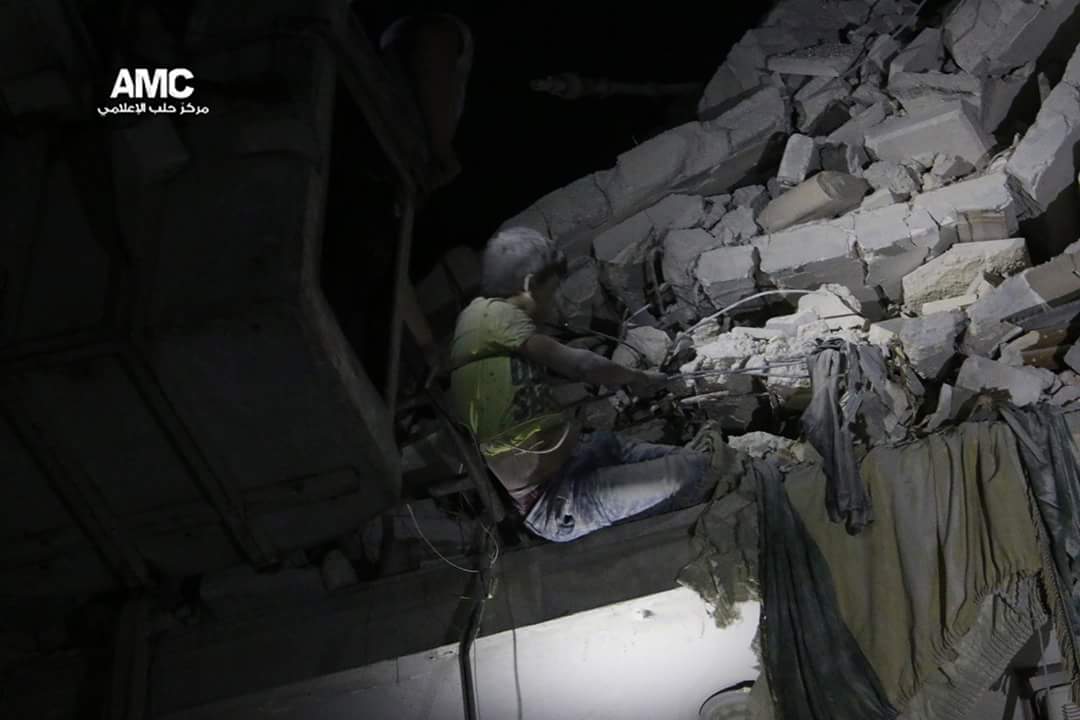 Civil defense

attempt to save the child after air strike targeted the Alqatri neighborhood #Aleppo

: image via AleppoAMC, 16 October 2016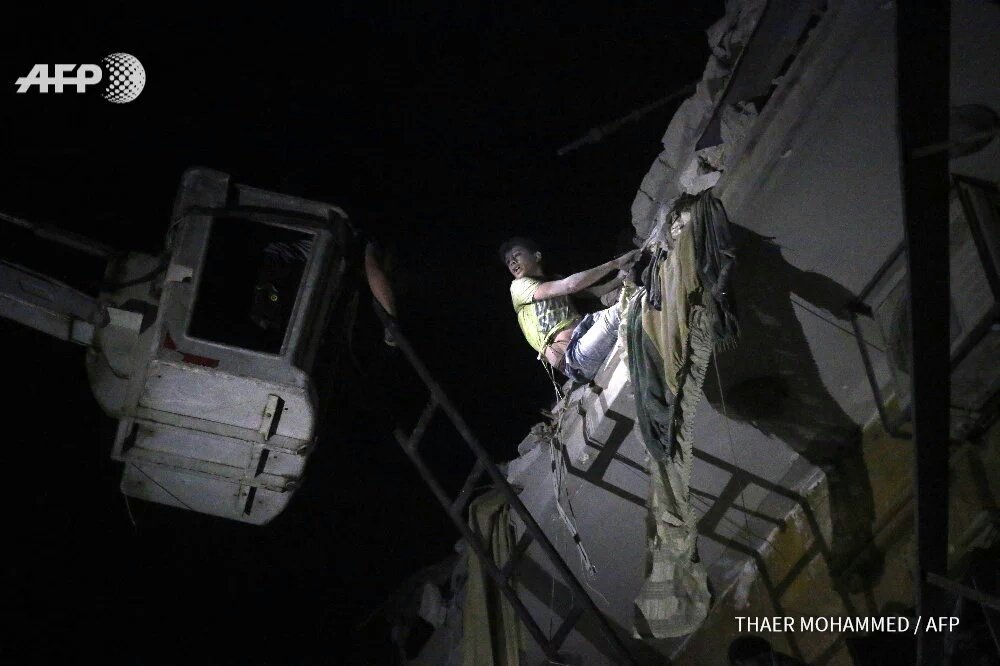 #Syria White Helmets rescues Maarouf following a reported air strike on the rebel-held Qaterji neighbourhood #Aleppo: image via THAER MOHAMMED @THAER MOHAMMED, 17 October 2016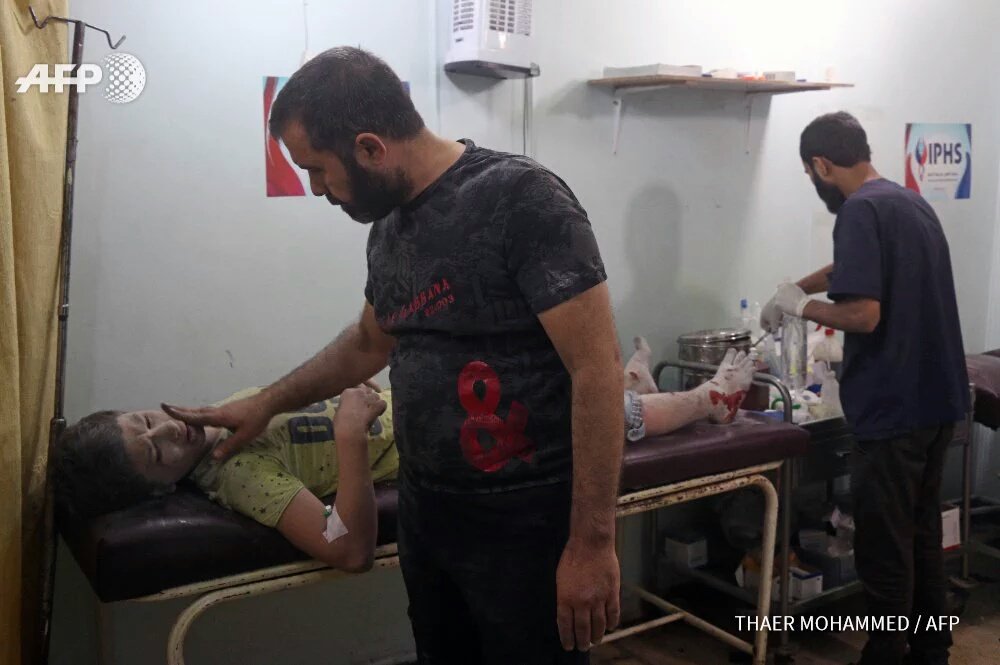 #Syria White Helmets rescues Maarouf following a reported air strike on the rebel-held Qaterji neighbourhood #Aleppo: image via THAER MOHAMMED @THAER MOHAMMED, 17 October 2016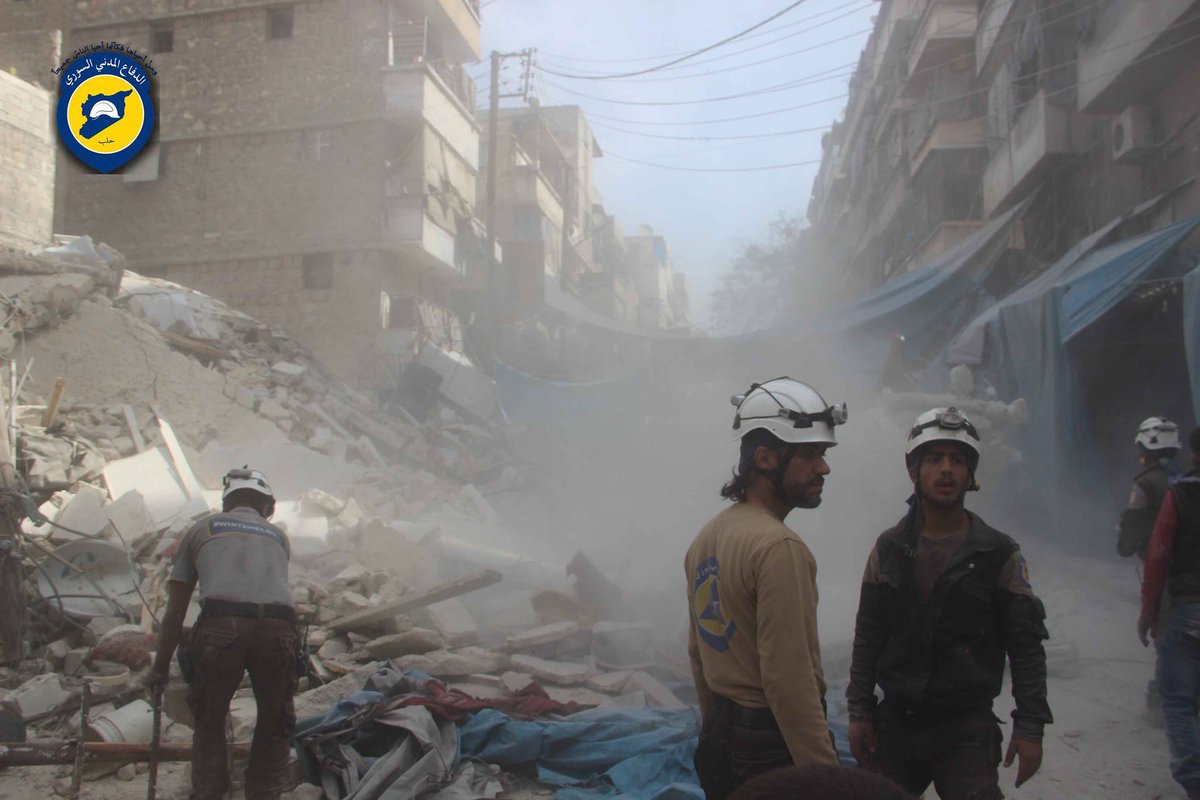 25 Civilians were killed and many injured as Russian Airstrikes have been targeting civilian areas in Aleppo city since this morning: image via Khaled Khatib @995Khaled, 12 October 2016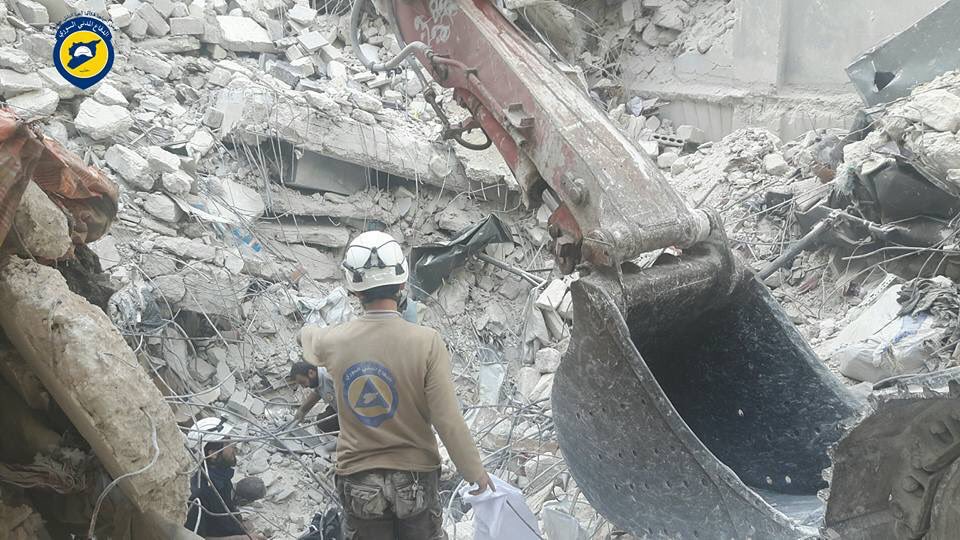 13 people were killed and 30 injured since morning as Russian Airstrikes have been targeting civilian areas in besieged Eastern Aleppo: image via Khaled Khatib @995Khaled, 13 October 2016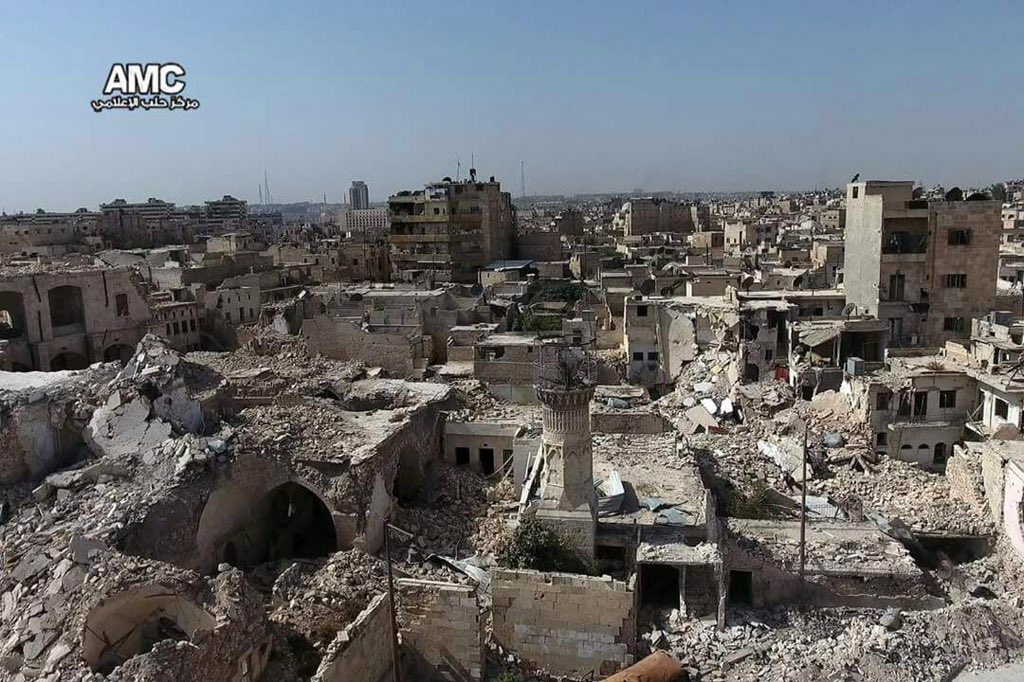 My beloved city #Aleppo after 5 years of bombardment by #Assad and now #Russia: image via Khaled Khatib @995Khaled, 13 October 2016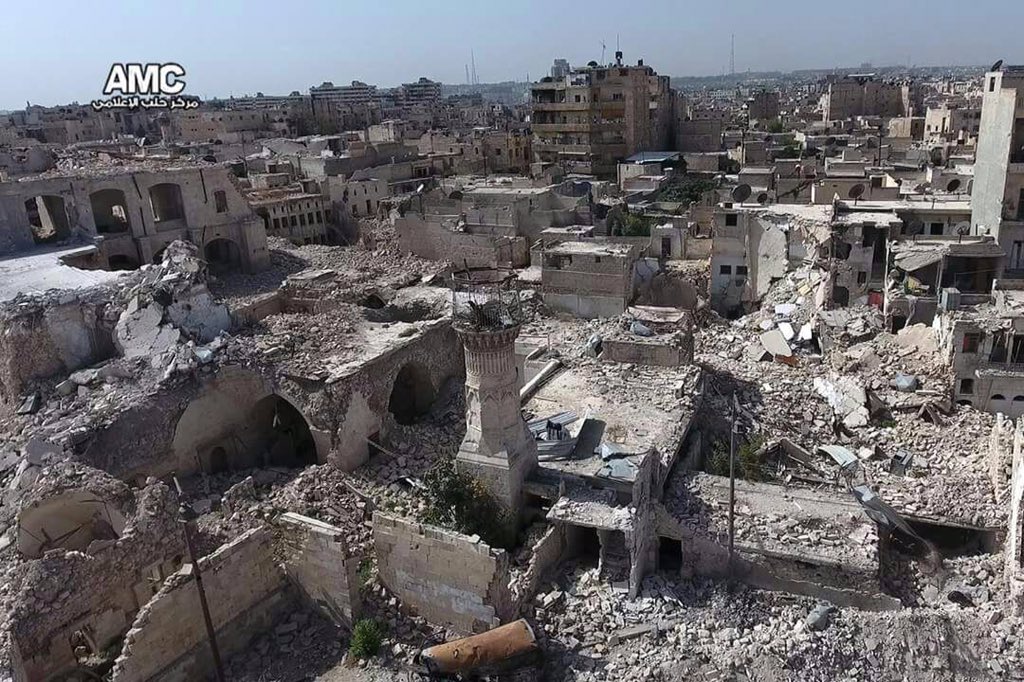 My beloved city #Aleppo after 5 years of bombardment by #Assad and now #Russia: image via Khaled Khatib @995Khaled, 13 October 2016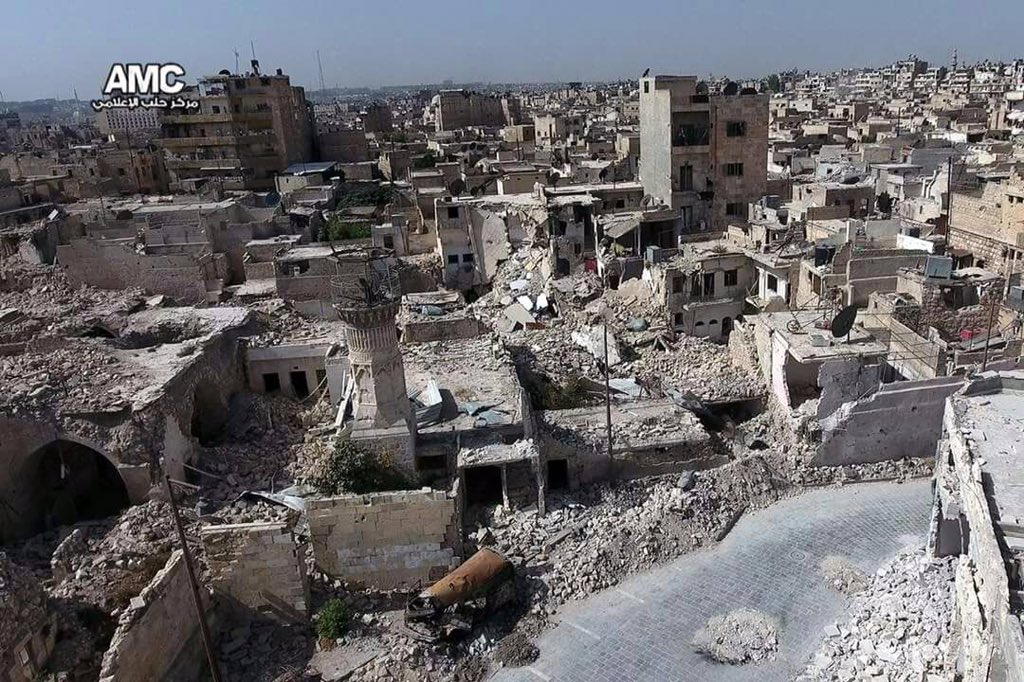 My beloved city #Aleppo after 5 years of bombardment by #Assad and now #Russia: image via Khaled Khatib @995Khaled, 13 October 2016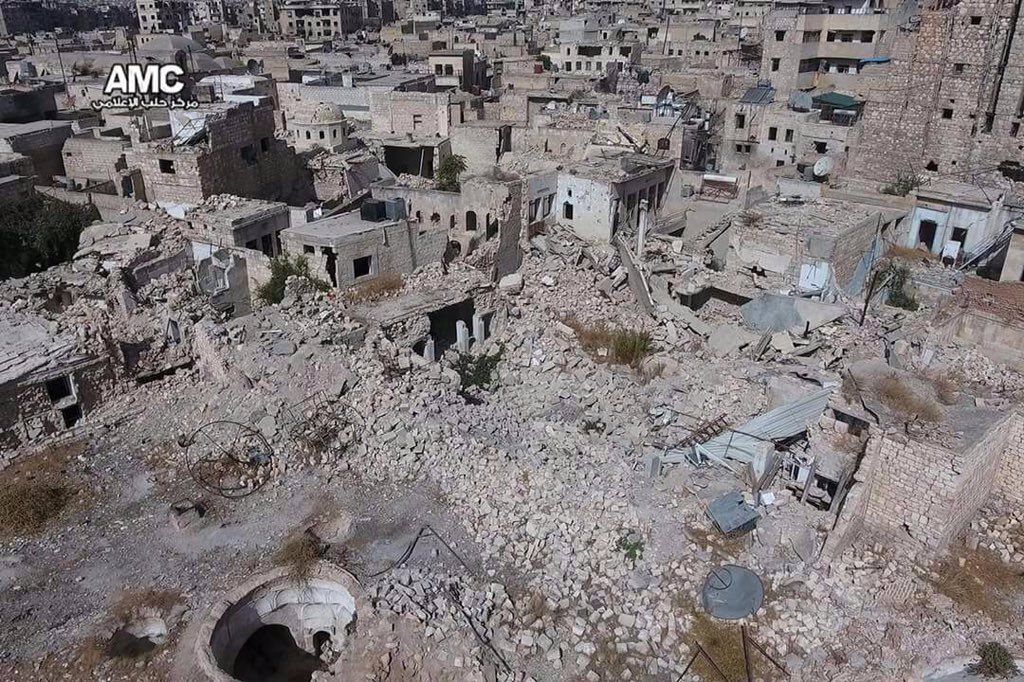 My beloved city #Aleppo after 5 years of bombardment by #Assad and now #Russia: image via Khaled Khatib @995Khaled, 13 October 201

6
Many whole families are trapped under rubble after Qaterji neighborhood in #Aleppo city was bombed with Highly Explosive missiles: tweet via Khaled Khatib @995Khaled, 16 October 2016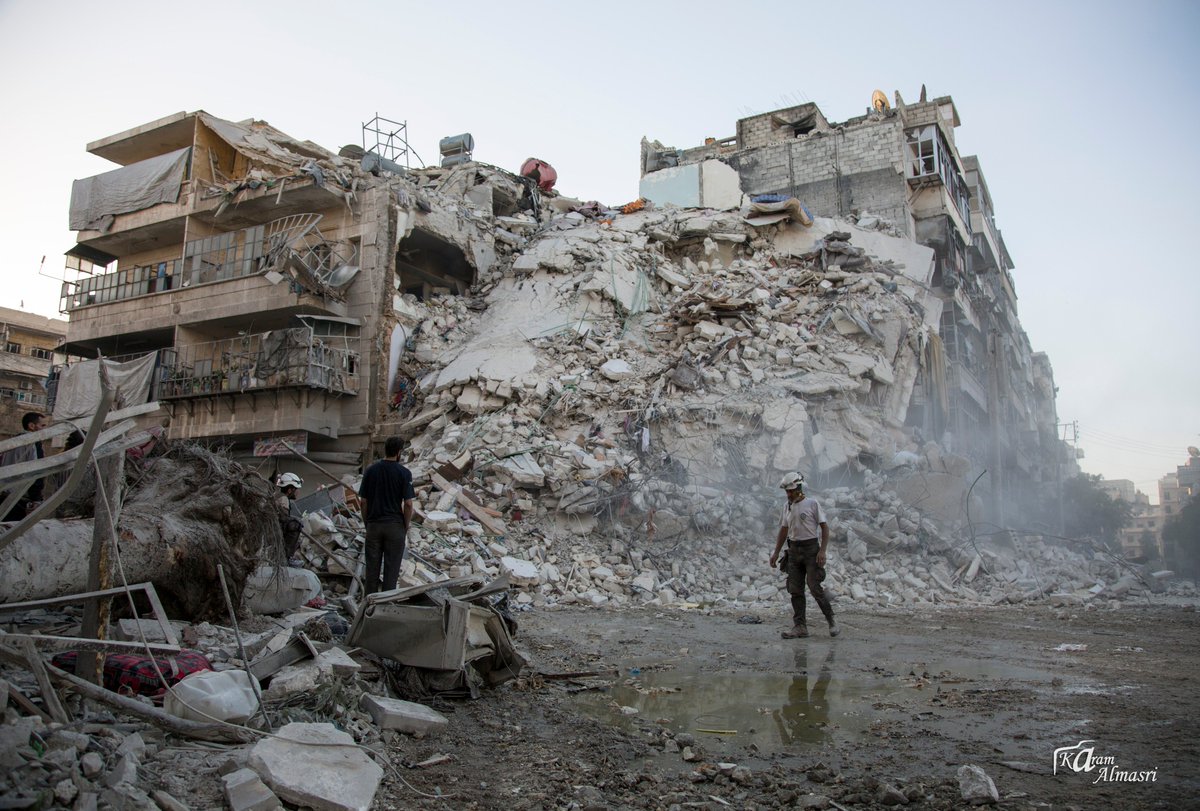 Heavy air strikes on eastern Aleppo since last night and even this morning killing more than 50 civilians 17-10-2016 #HolocaustAleppo: image via Karam Almasri @KaramAlmasri25, 17 October 2016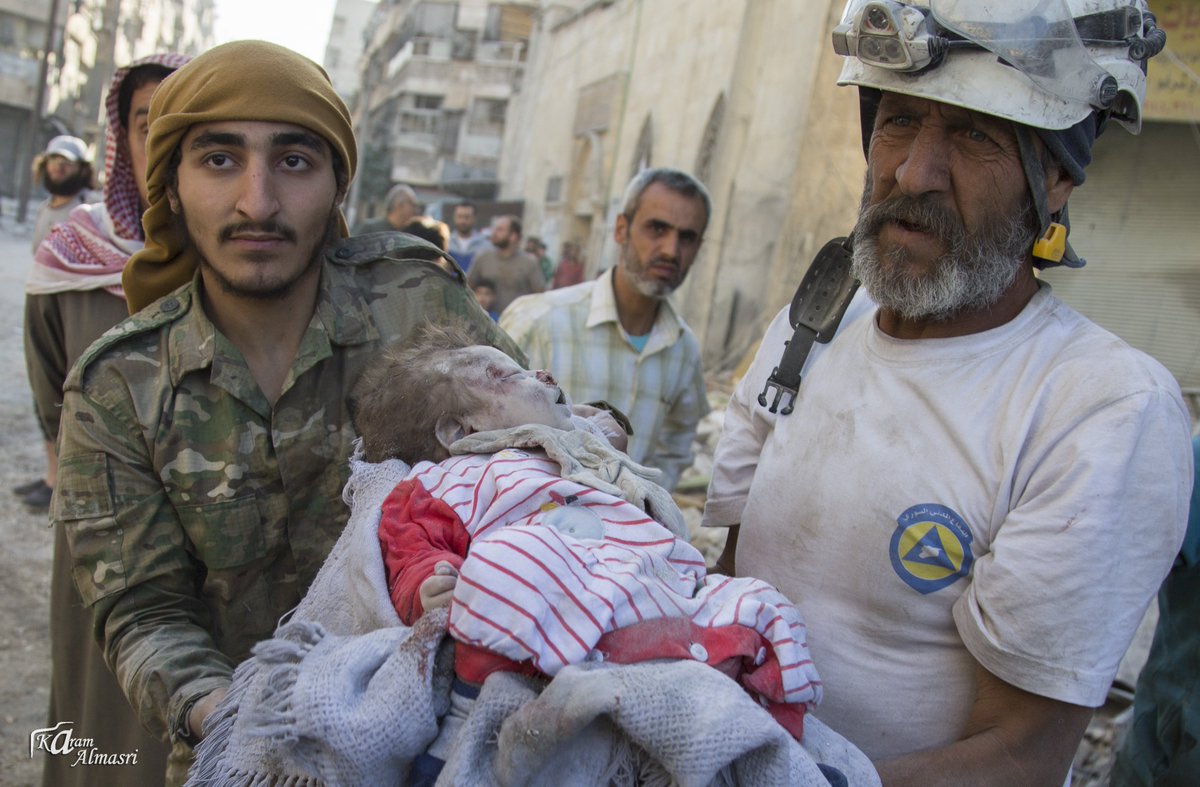 Heavy air strikes on eastern Aleppo since last night and even this morning killing more than 50 civilians 17-10-2016 #HolocaustAleppo: image via Karam Almasri @KaramAlmasri25, 17 October 2016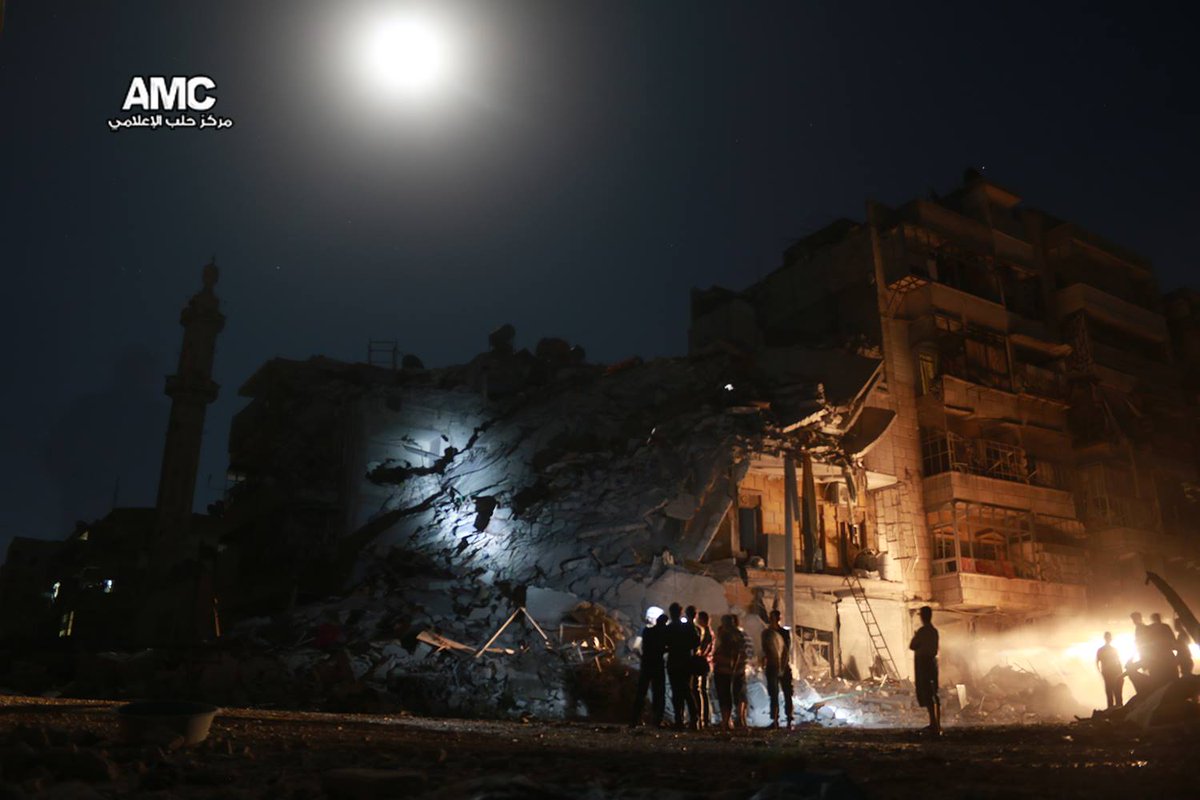 Dozens

still trapped

under the rubble

of this building
ongoing concern
for
civil defense teams #Aleppo
: image via Mohammed Al-khatieb @MohAlkhatieb, 16 October 2016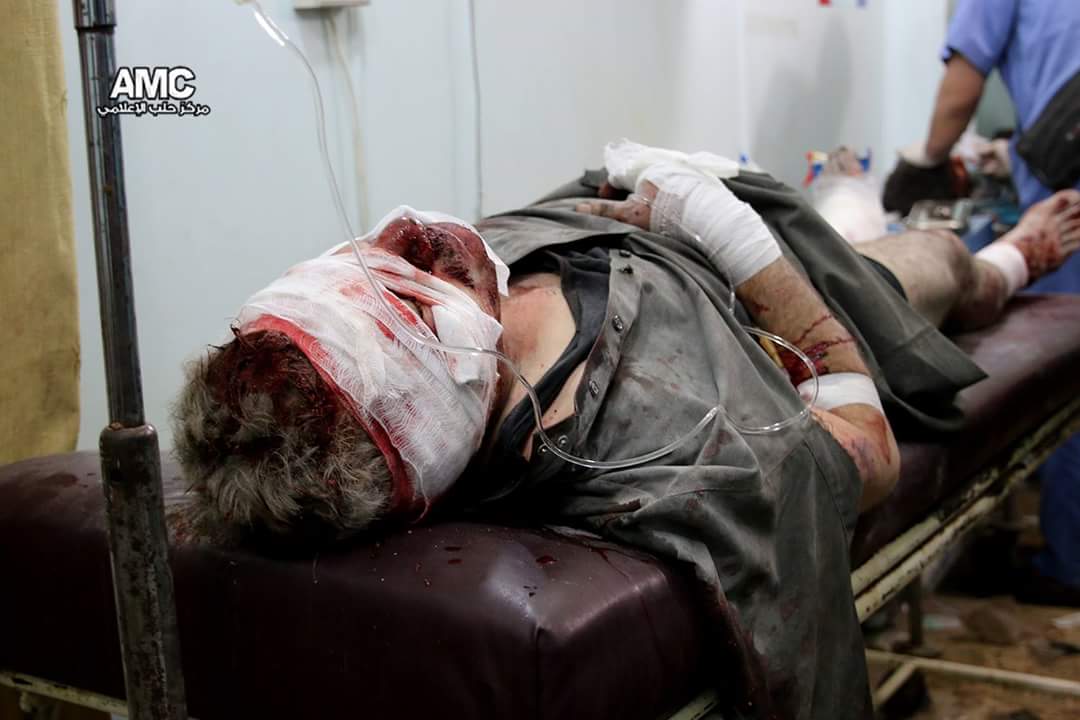 Wounded in aerial bombardment that targeted Alqarri district on Sunday evening, killing 25 martyrs #Aleppo
: image via AleppoAMC, 16 October 2016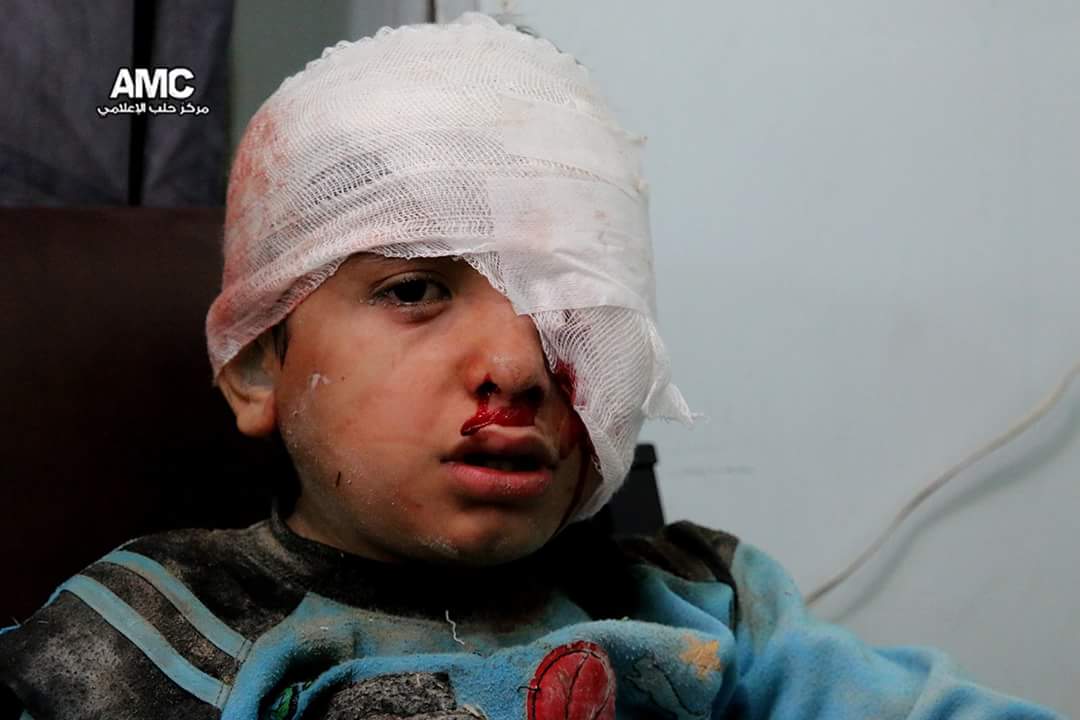 Wounded in aerial bombardment that targeted Alqarri district on Sunday evening, killing 25 martyrs #Aleppo
: image via AleppoAMC, 16 October 2016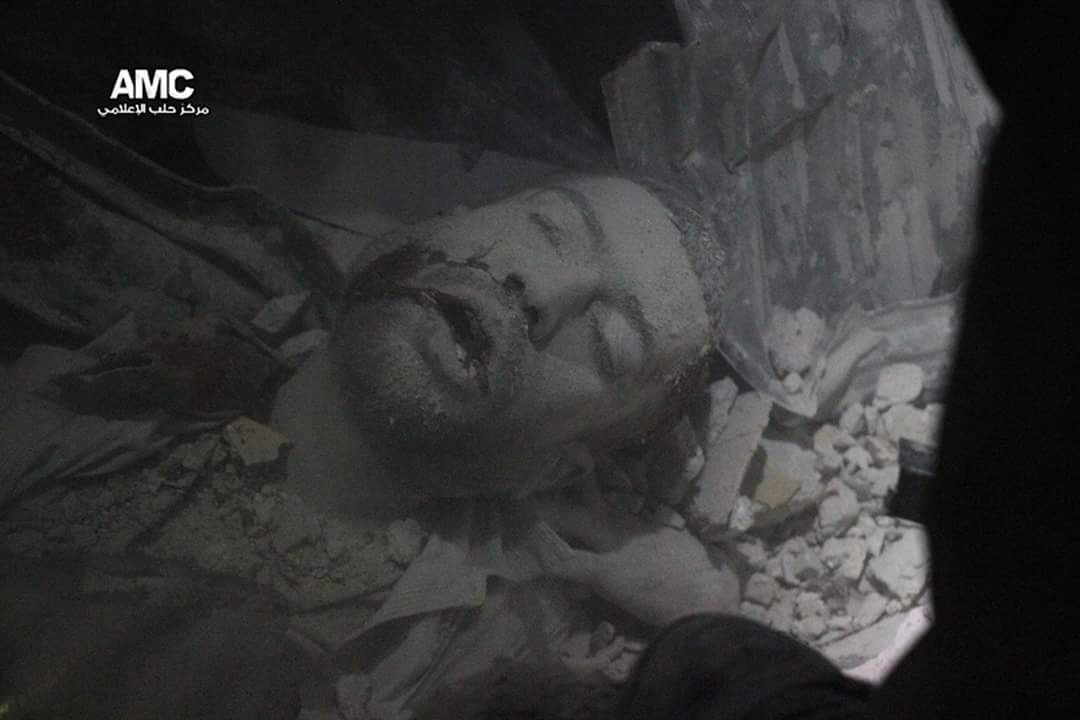 8

martyrs

as well as

massive destruction

in residential buildings in an air raid on

the neighborhood

of Sheikh Faris

on Sunday evening

. #Aleppo
: image via AleppoAMC, 16 October 2016