.
Palestinian protesters clash with Israeli security forces in Bethlehem on 'Nakba' ('Catastrophe') Day, May 15, 2017, as Palestinians mark 69 years since more than 760,000 Palestinians were forced to flee their homes in the war surrounding Israel's declaration of independence.: photo by Tom Coex/AFP, 15 May 2017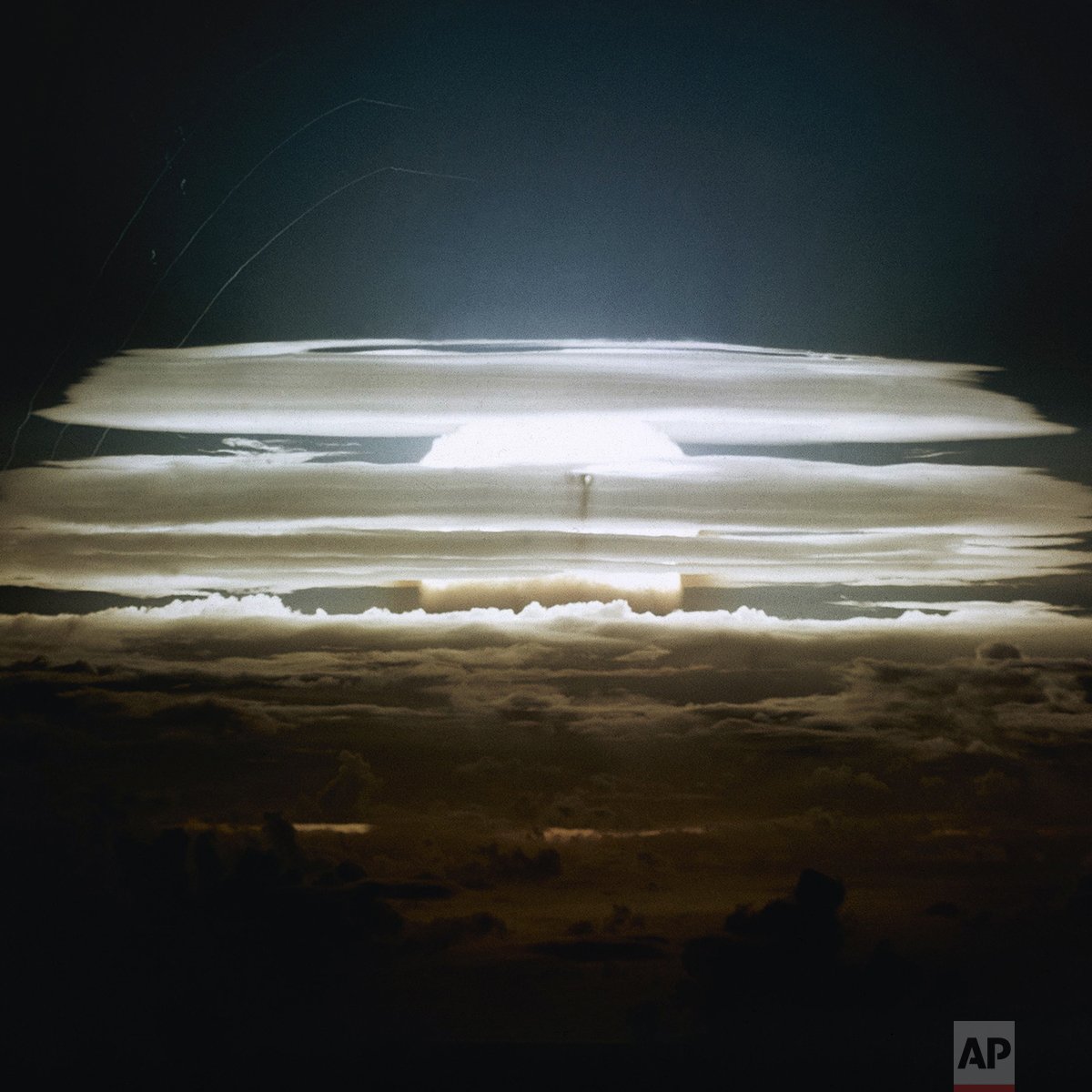 OTD in 1956, the United States exploded the first airborne hydrogen bomb, over Bikini Atoll in the Pacific.: image via AP Images @AP_Images, 2 May 2017
I give you... the

chunky

orange monkey with the strange pointy hat!!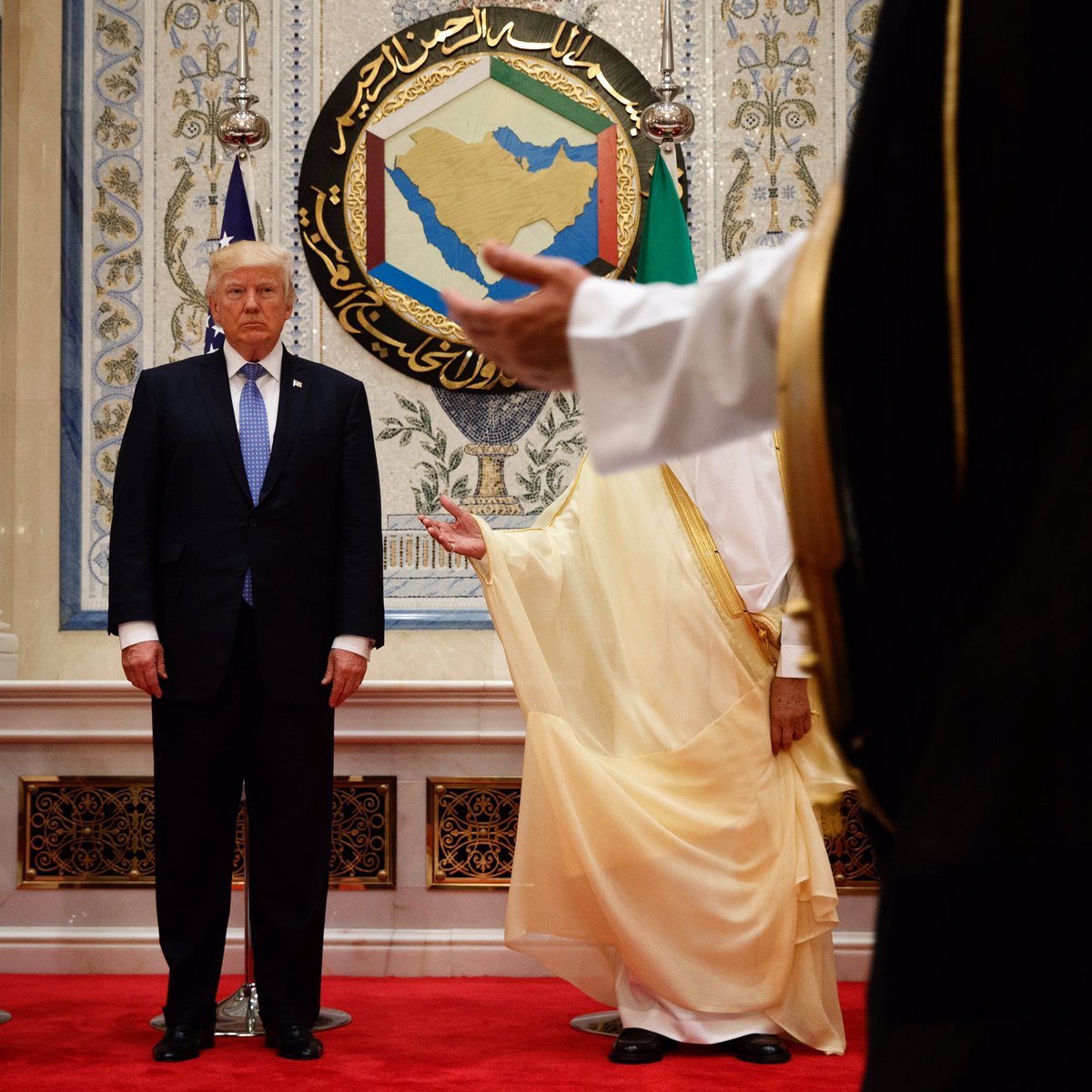 President Donald #Trump poses for photos with Gulf leaders in Riyadh.: image via Evan Vucci @evanvucci, 21 May 2017
Hey! I told you guys... make sure to pack the bigly ketchup! two scoops!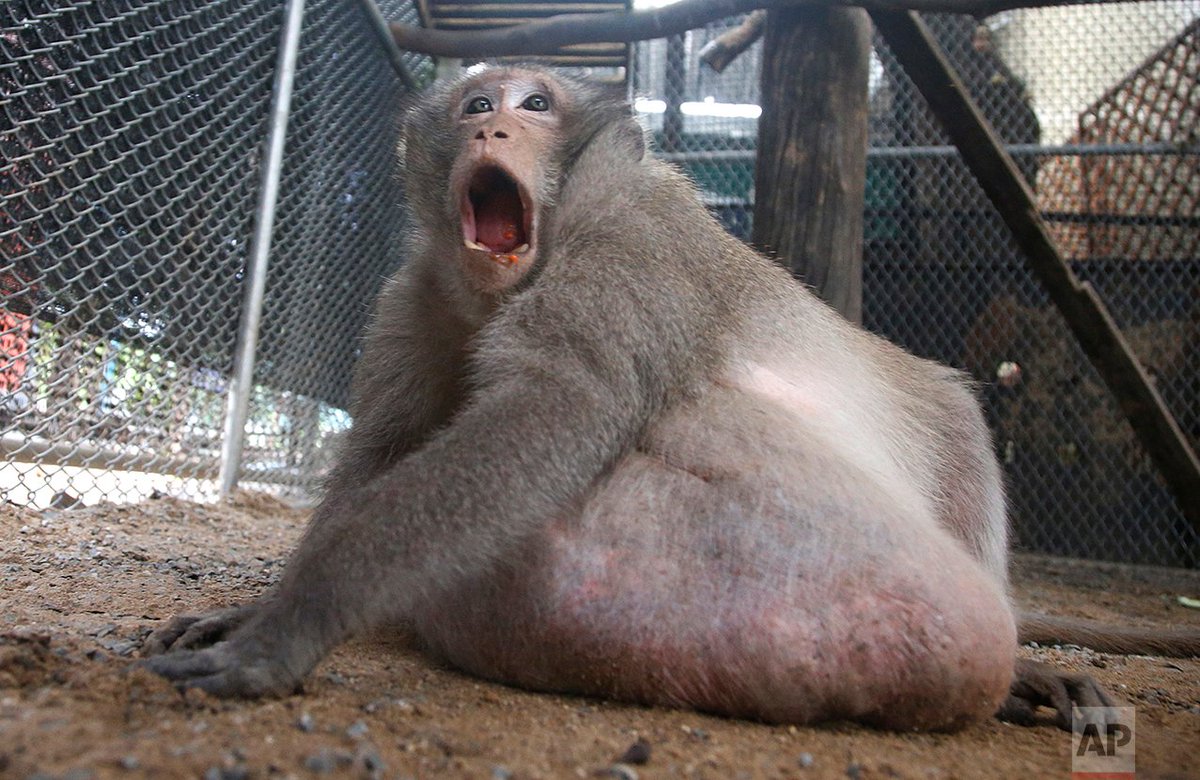 Thailand's chunky monkey on diet: image via AP Images @AP_Images, 21 May 2017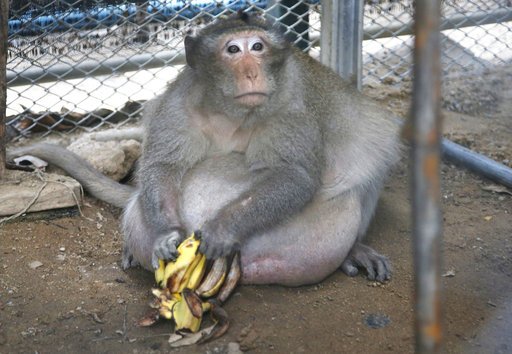 A wild obese macaque named "Uncle Fat," who was rescued from a Bangkok suburb, sits with bananas in a rehabilitation center in Bangkok, Thailand, Friday, May 19, 2017. The morbidly obese wild monkey, who gorged himself on junk food and soda from tourists, has been rescued and placed on a strict diet.: photo by Sakchai Lalit/AP 19 May 2017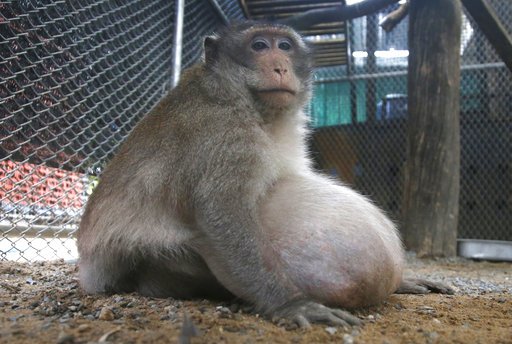 A wild obese macaque, named "Uncle Fat" who was rescued from a Bangkok suburb, sits in a rehabilitation center in Bangkok, Thailand, Friday, May 19, 2017. The morbidly obese wild monkey, who gorged himself on junk food and soda from tourists, has been rescued and placed on a strict diet.: photo by Sakchai Lalit/AP 19 May 2017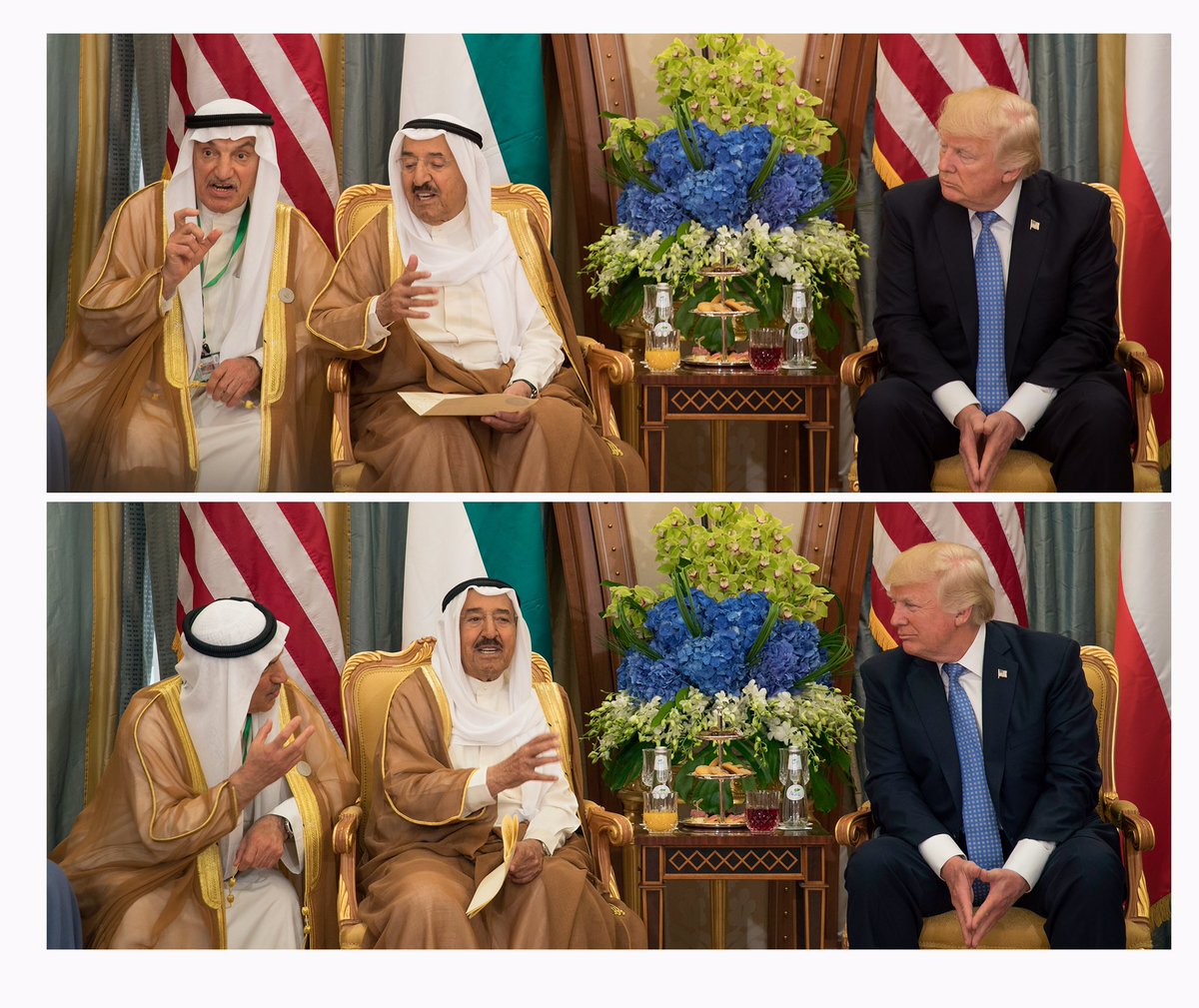 The Emir of Kuwait referred to @donaldtrump during bilat as "my brother Trump," who in turn, referred to the Emir as "a special person.": image via Stephen Crowley @Stcrow, 21 May 2017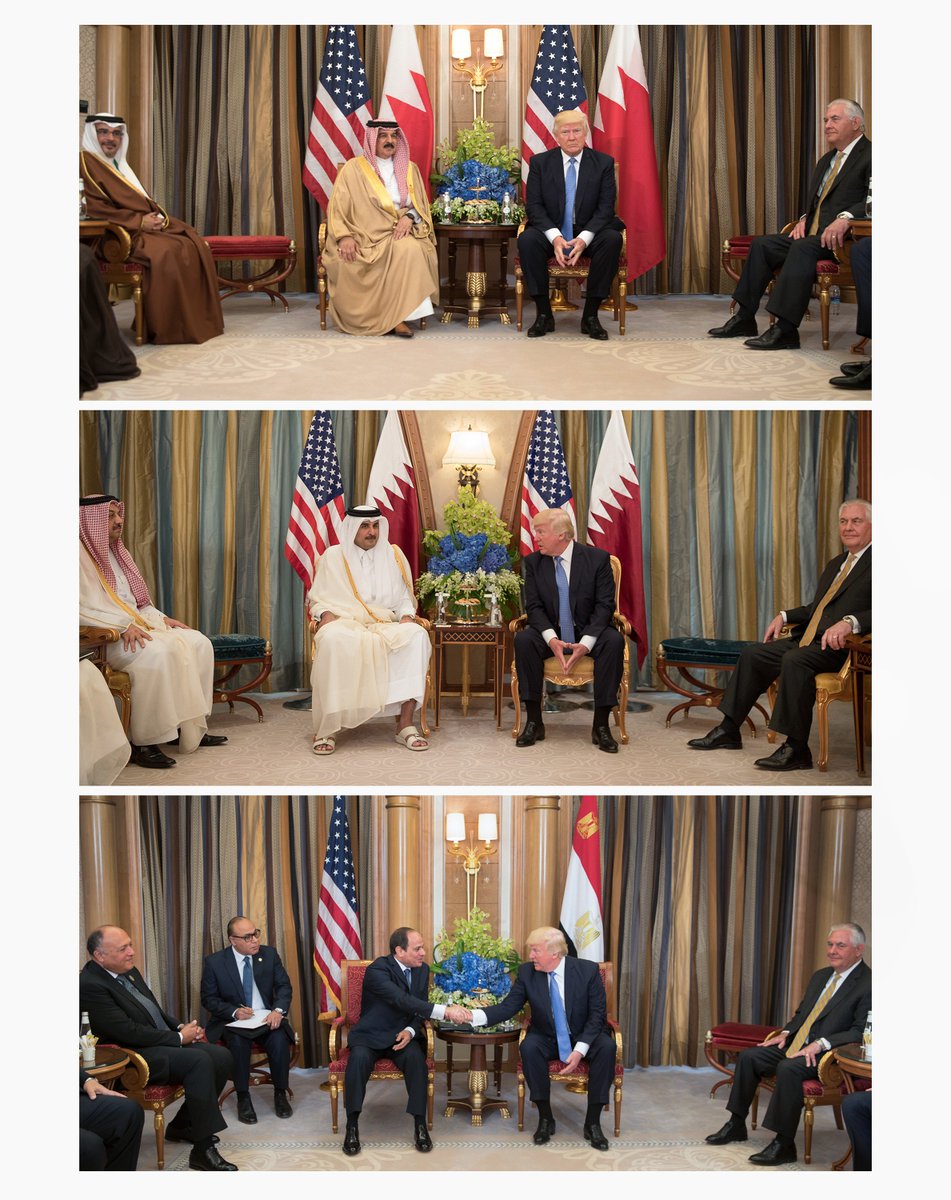 @realDonaldTrump in meetings w the King of Bahrain, Amir of Qatar and Abdel Fattah el-Sis, President of Egypt. #RiyadhSummit: image via Stephen Crowley @Stcrow, 21 May 2017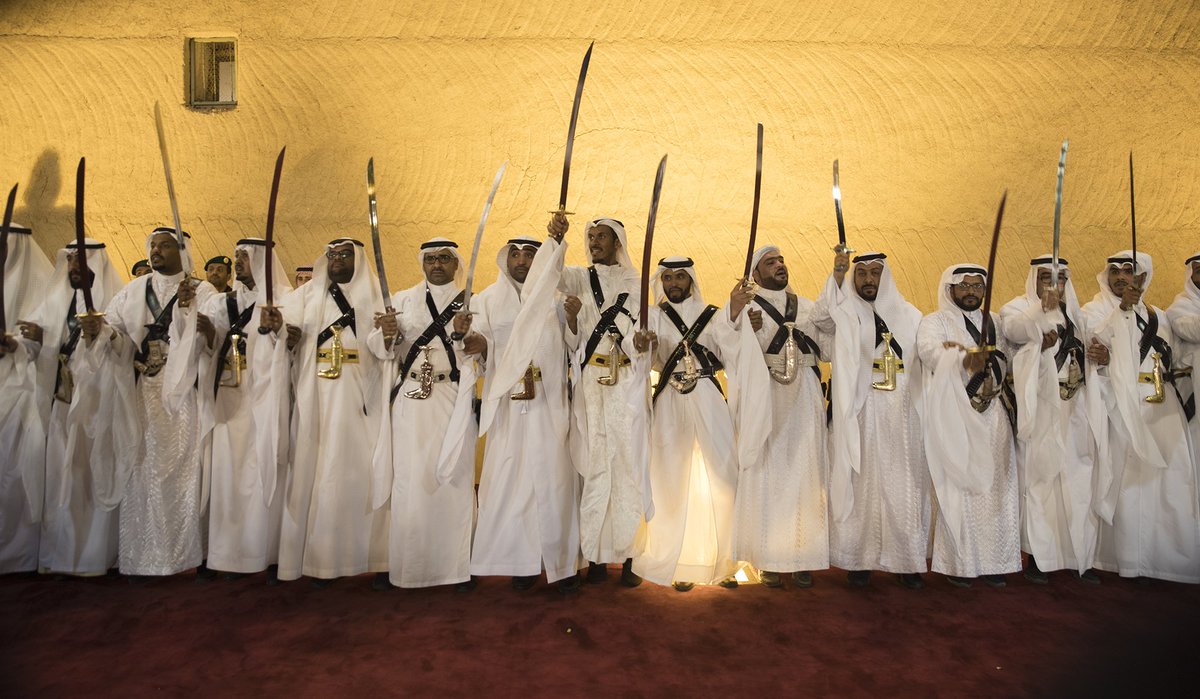 Before dining with King Salman at Murabba Palace, @realDonaldTrump took sword in hand and joined a Najd region traditional victory dance.: image via Stephen Crowley @Stcrow, 21 May 2017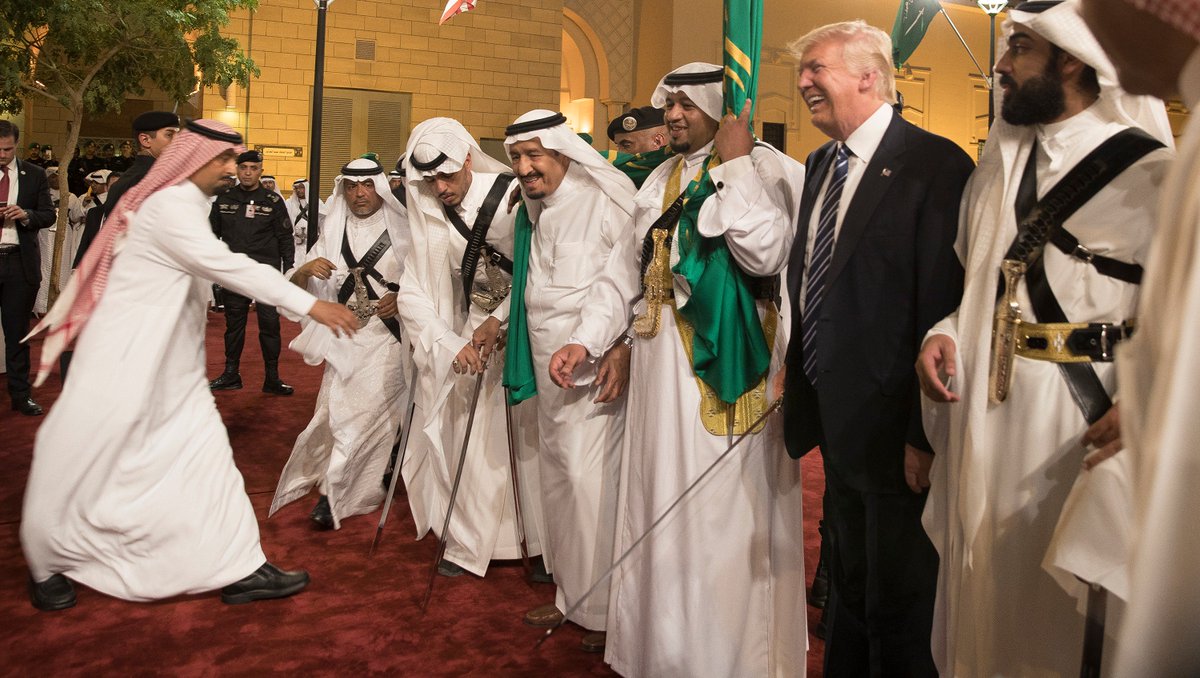 Before dining with King Salman at Murabba Palace, @realDonaldTrump took sword in hand and joined a Najd region traditional victory dance.: image via Stephen Crowley @Stcrow, 21 May 2017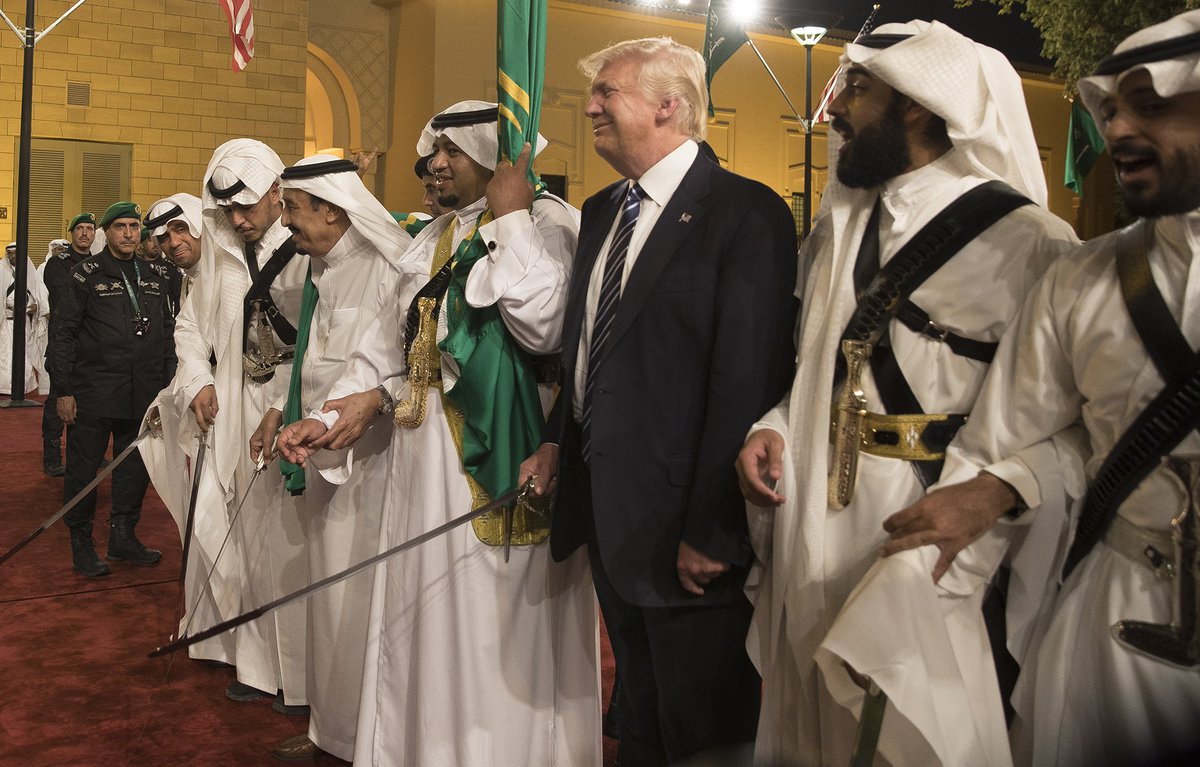 Before dining with King Salman at Murabba Palace, @realDonaldTrump took sword in hand and joined a Najd region traditional victory dance.: image via Stephen Crowley @Stcrow, 21 May 2017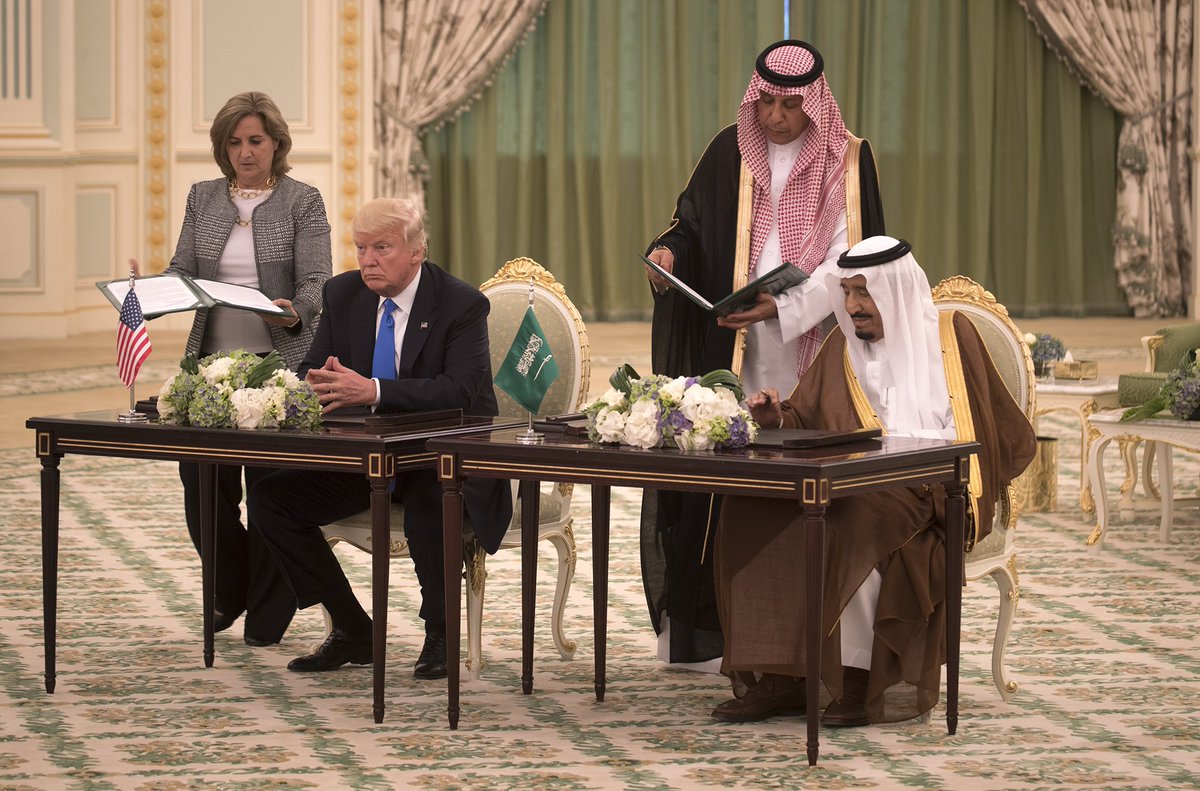 @realDonaldTrump and King Salman presided over ceremony where a series of defense, tech, energy, agreements were signed.: image via Stephen Crowley @Stcrow, 20 May 2017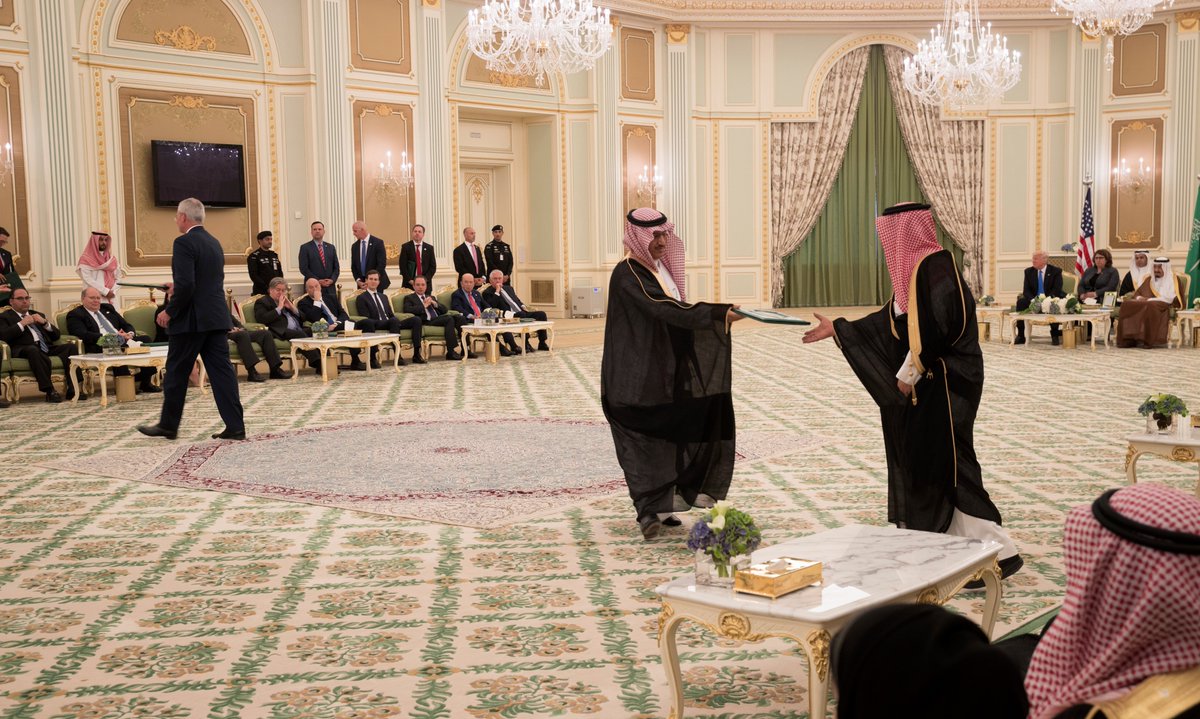 @realDonaldTrump and King Salman presided over ceremony where a series of defense, tech, energy, agreements were signed.: image via Stephen Crowley @Stcrow, 20 May 2017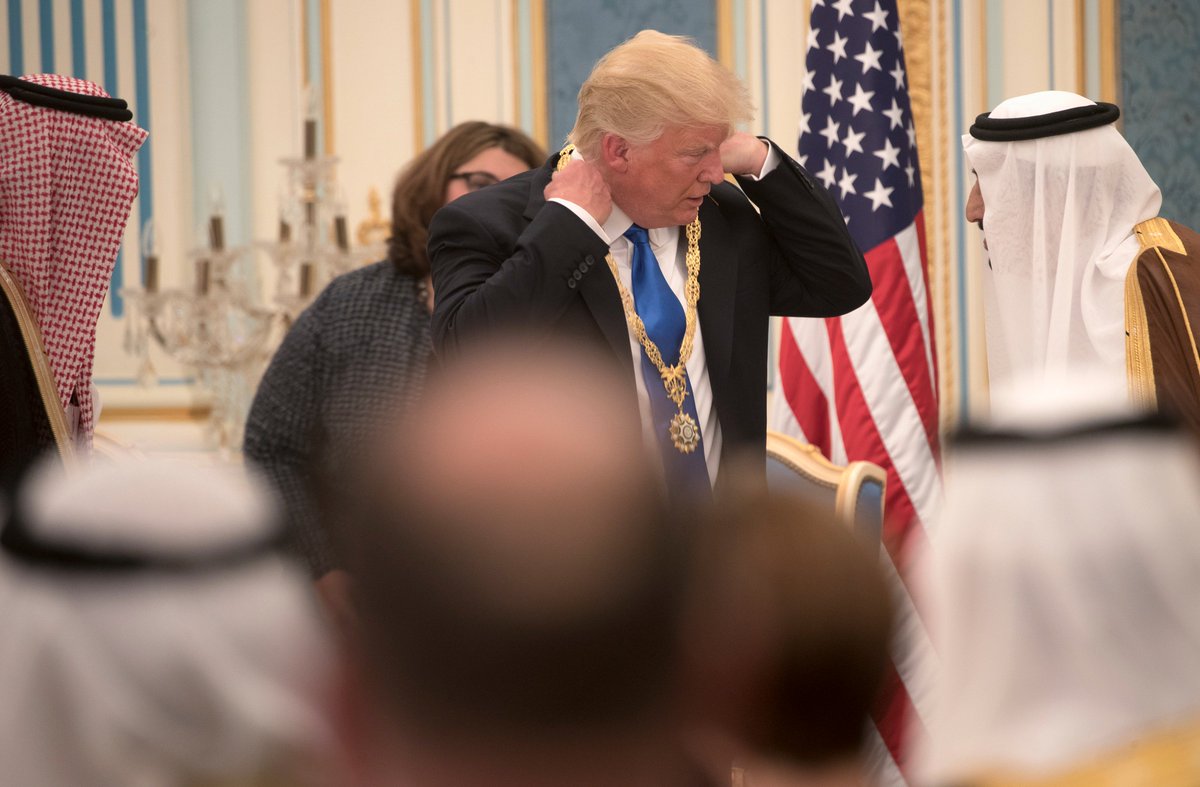 @realDonaldTrump receiving The Collar of Abdulaziz Al Saud Medal from King Salman. w Sec Rex Tillerson and Deputy Crown Prince Mohammad.: image via Stephen Crowley @Stcrow, 20 May 2017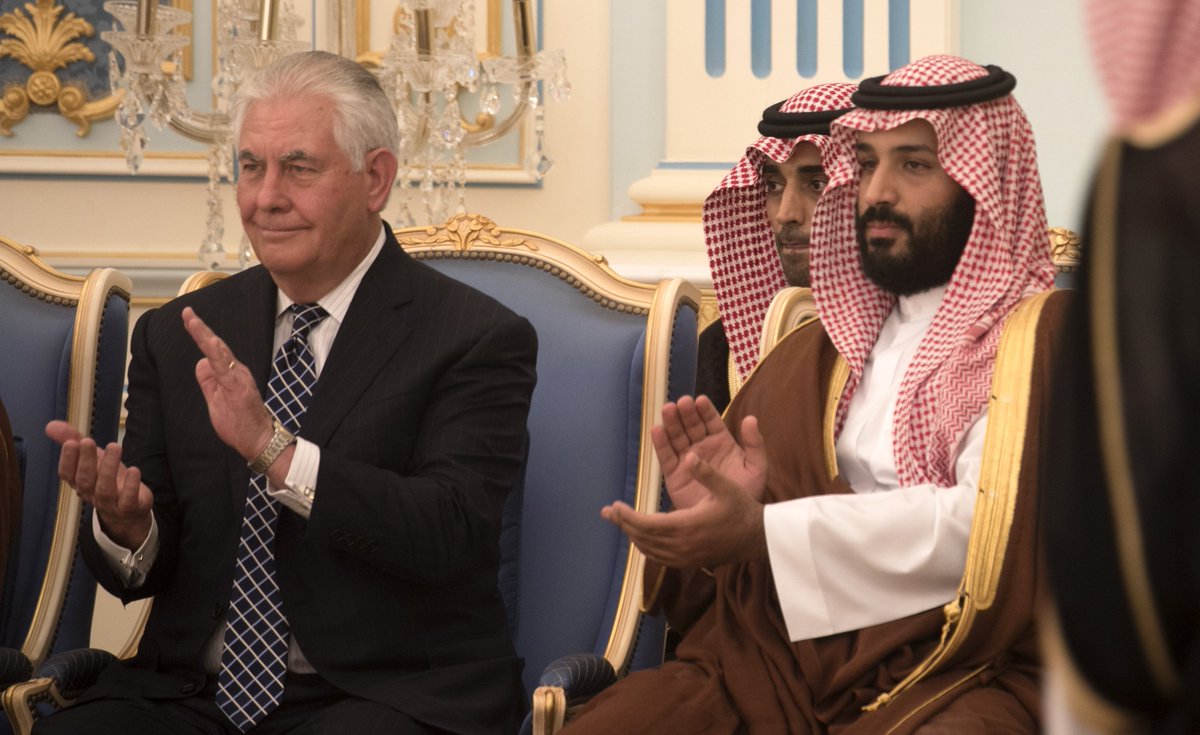 @realDonaldTrump receiving The Collar of Abdulaziz Al Saud Medal from King Salman. w Sec Rex Tillerson and Deputy Crown Prince Mohammad.: image via Stephen Crowley @Stcrow, 20 May 2017