.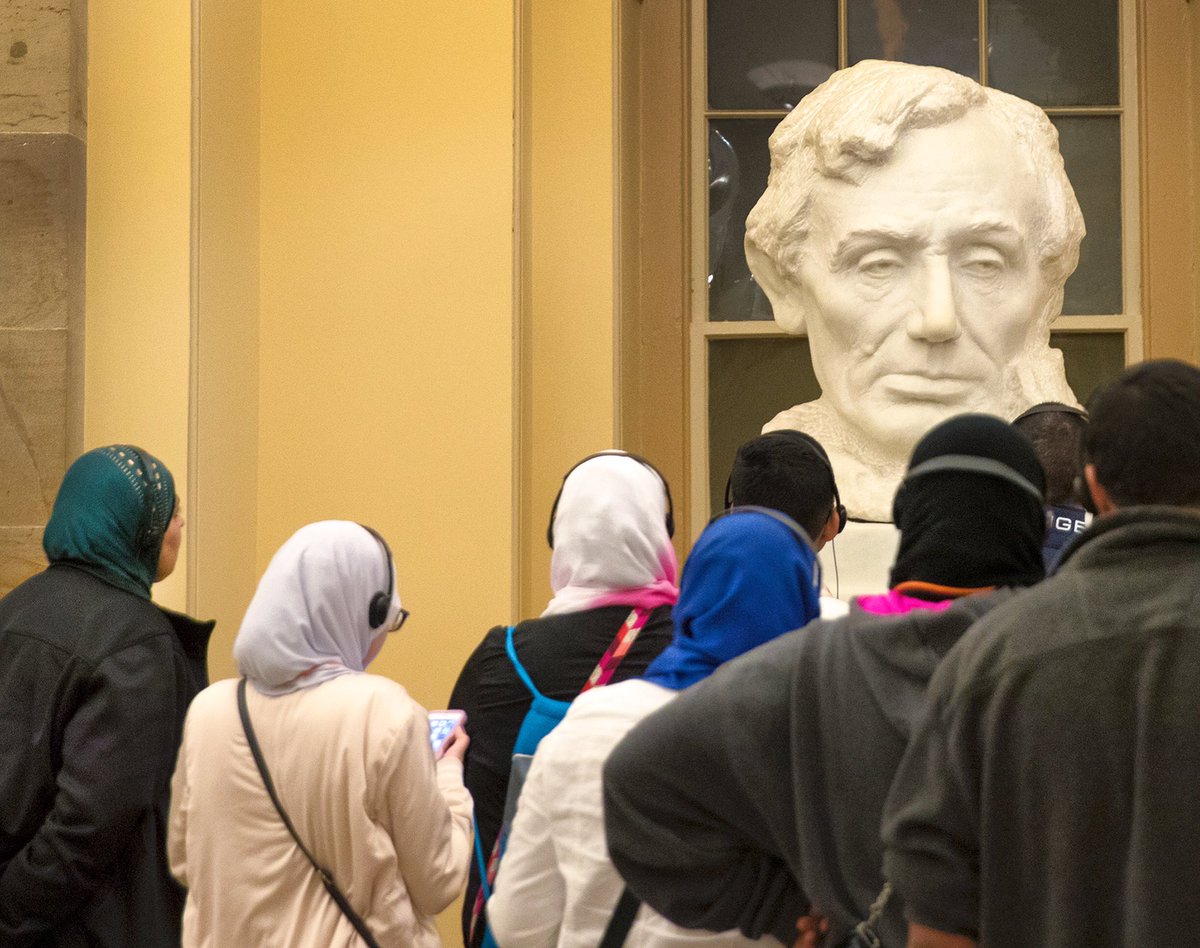 The Great Emancipator. US Capitol.: image via Stephen Crowley @Stcrow, 11 May 2017

NYC 2017 - IMG_6537: photo by dirtyharrry, 30 April 2017

IMG_3335 copy [Brooklyn]: photo by dirtyharrry, 10 April 2017

[New York City]: photo by Kanrapee Chokpaiboon, 6 February 2017



[New York City]: photo by Kanrapee Chokpaiboon, 6 February 2017



[New York City]: photo by Kanrapee Chokpaiboon, 6 February 2017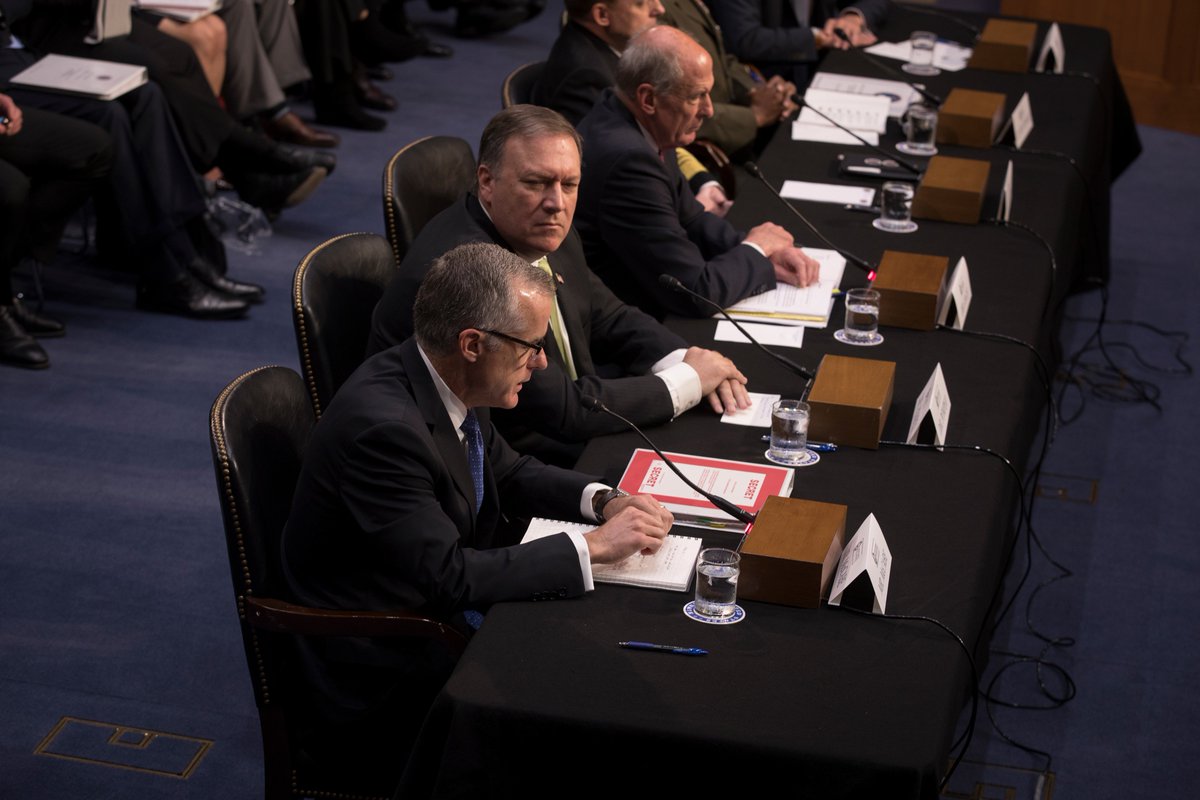 Acting FBI Dir McCabe assures Sen. Ron Wyden he'll refrain from giving the White House updates on the Russian investigation.: image via Stephen Crowley @Stcrow, 11 May 2017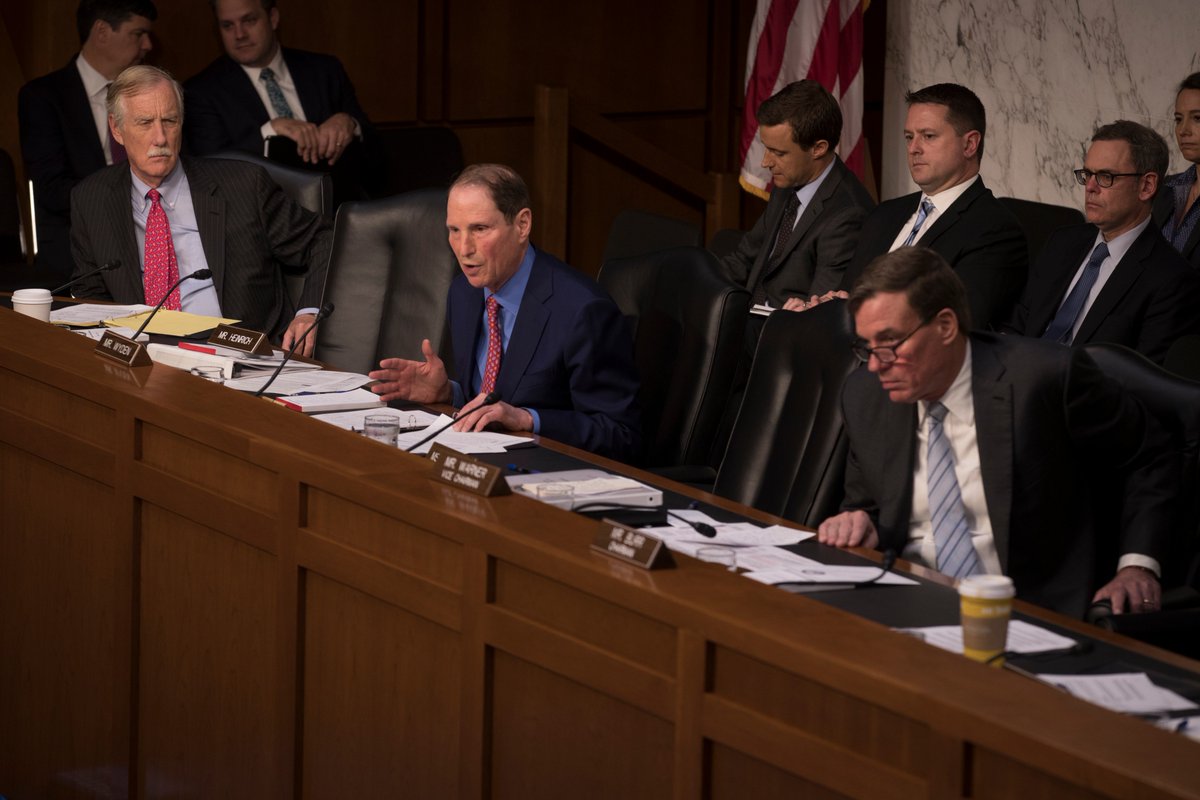 Acting FBI Dir McCabe assures Sen. Ron Wyden he'll refrain from giving the White House updates on the Russian investigation.: image via Stephen Crowley @Stcrow, 11 May 2017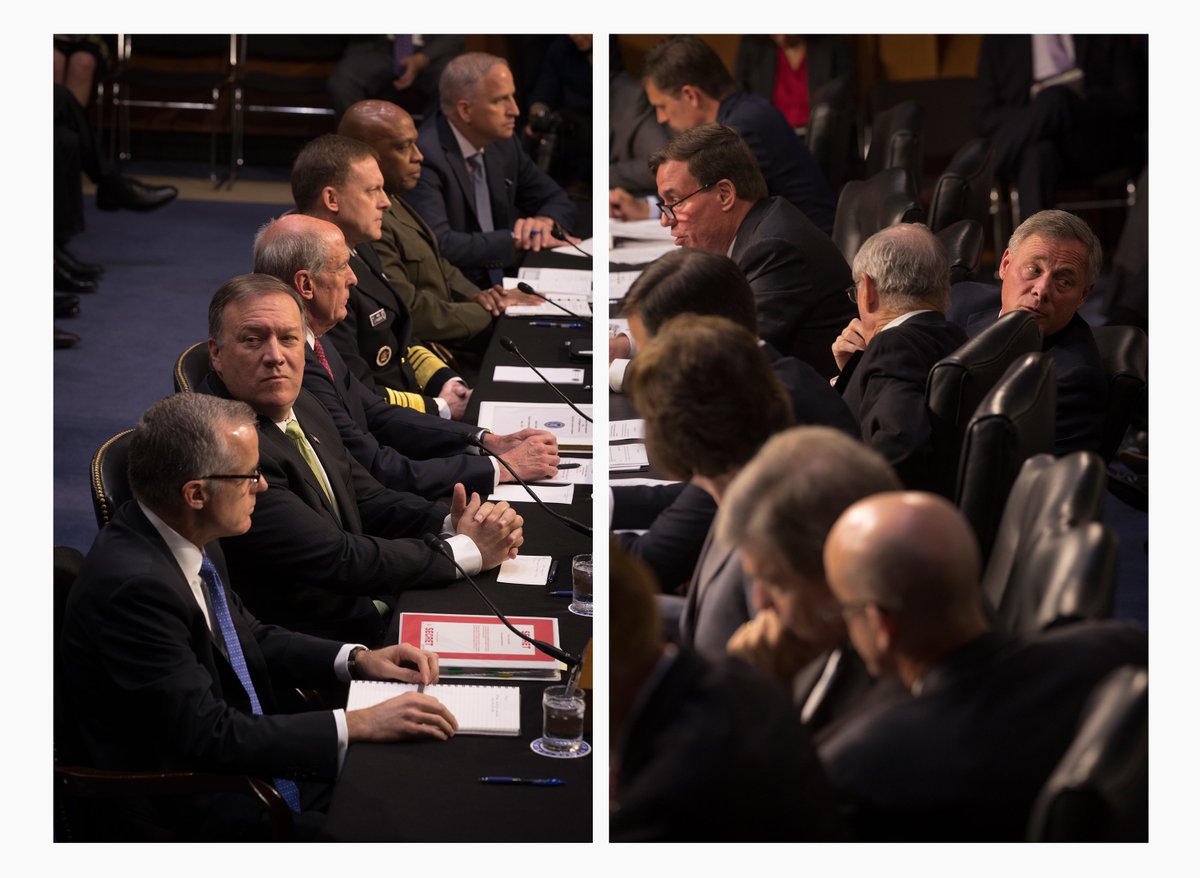 Acting FBI Director McCabe appearing before intel panel in place of Comey; Vice chair Warner calls Trump's firing of Comey "shocking...": image via Stephen Crowley @Stcrow, 11 May 2017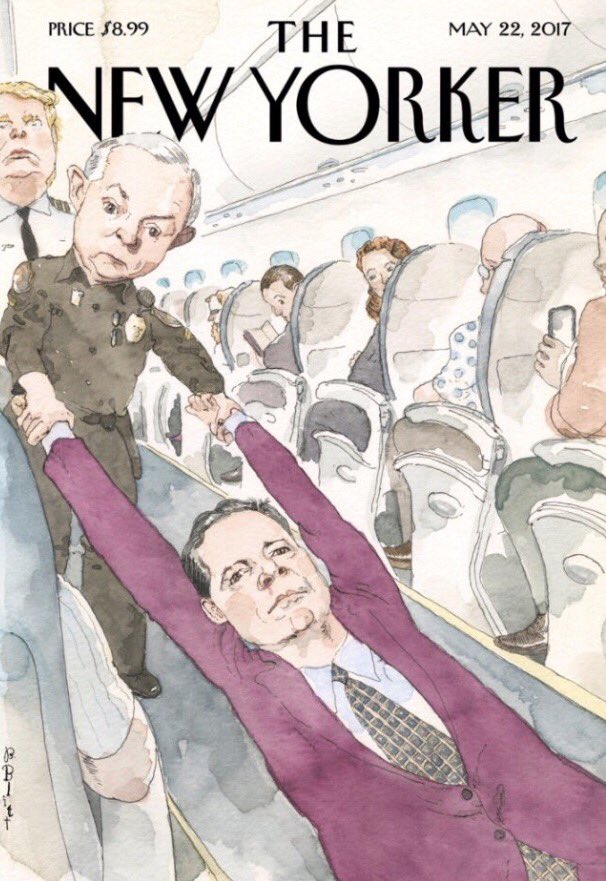 Upcoming New Yorker cover #ComeyFiring: image via Andrew Harnik @andyharnik, 11 May 2017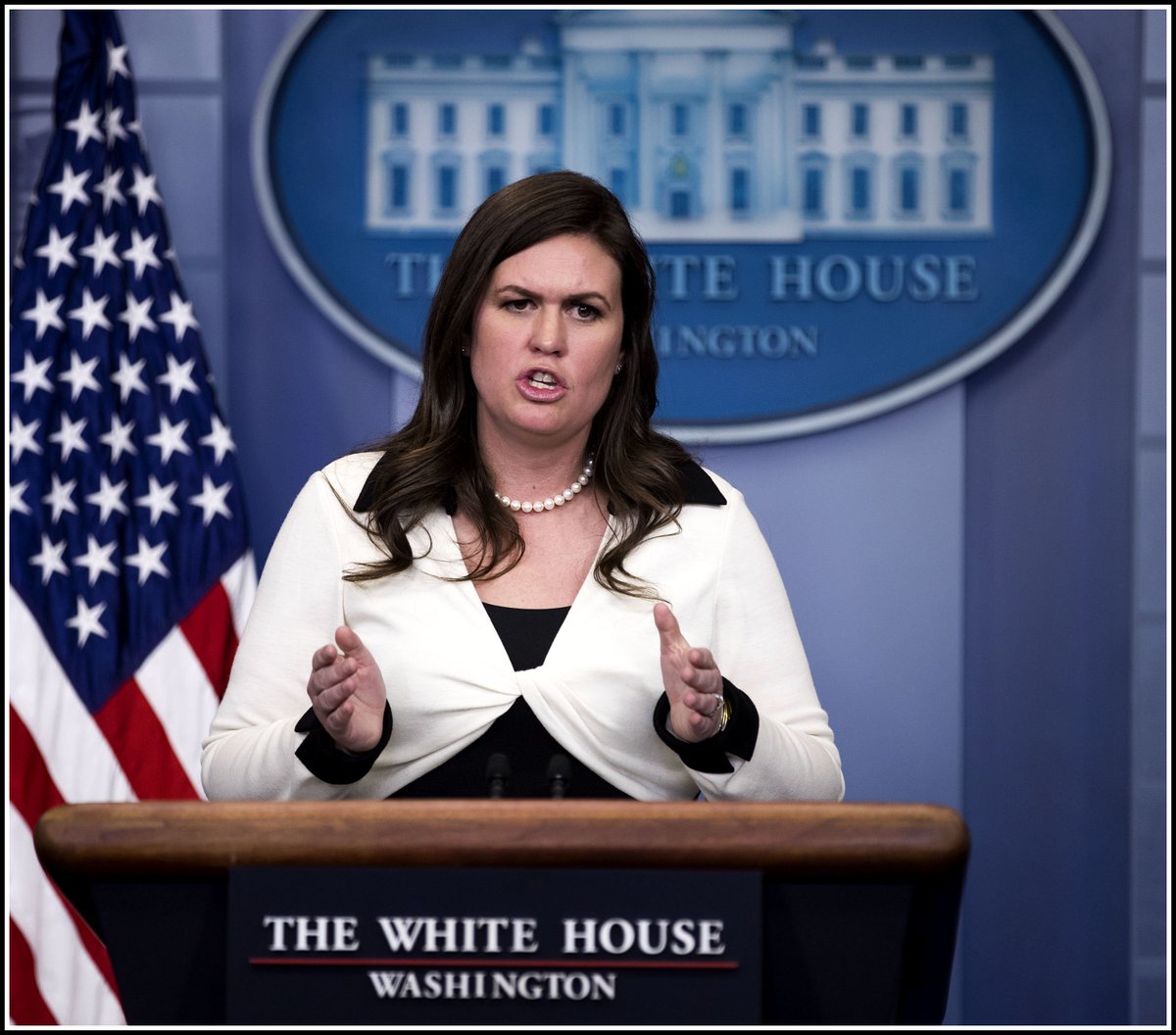 @SarahHuckabee briefs reporters at the White House.: image via Doug Mills @dougmillsnyt, 11 May 2017
a blown husk that is finished -- E.P.
...So 14-year-old @HarahSuckabee of the Arkie Elite

Suckabees

in her elephant briefs waddled off chasing a frightened stick insect named @PressSec into the weeds and then... because this is a sort-of democracy

The remaining reporters who were not Russian were all stripped down to their briefs (even briefer!) by Security so that no inconvenient devices could be concealed and then...

Oh my it's a darn good thing we removed Civics and History from the curriculum, and none too soon at that! And don't you dare call us ridiculous

World, just because we're a little down right now and maybe even looking dumb and dumber it doesn't mean we're going to sit back and let anybody who feels like it just go ahead and laugh at us without an appropriate response, so be warned

And then think Airstrike in the morning! It gives us shivers just to say that. The good kind of shivers, the replacement Psycho
Sexual kind we love so much on netflix! What's a Thursday night in America without a bit of

sea

t-gripping horror? Sublimation's what made us great! That and corporate
Weapons production! And supersizing! What would we be without supersizing? Shut up! The question itself is UnAmerican! That's right! Rough em up a bit! Get em outa here! Because
We are a kind people. Just don't ask us anything about current events. Or previous events for that matter. See that sinking ship off there on the event horizon?
It's not really a sinking ship. Or else it's somebody else's ship. Unless it's not a ship. Frankly I don't think it's appropriate to be asking these questions. Or any other
Questions, either, really. So... You'll have to check back with me on that one. Gotta run right now. Er I mean sneak off into the cover of night. Night
Can cover anything, in this great country. It's always night somewhere in one of our great Time Zones. Unless it isn't. But you'd better check back with me on that.
I'm thinking maybe all this li

ngering-night business

just comes down to a middle-class comedy of manners, call it Endless Night. We're busy working on it. We're toppling
All the old icons, pulling the rug out from under the old ideologies, making a whole new

America,

starting later
This week, or as soon as the financing is set up. The "I am poor because so many people are rich" logic went out with thin
Ankles among the malnourished. In the

immanen

t, self sufficient present no one can tell you what
T

he words they

u

se actually mean. And they will res

ent your making a thing out of this. When they mean
"Many" they will say "moldable". You'll hear them saying that a lot.

T

hey like to talk like
Police reports. Who needs education.

Y

ou can't trust science. You want the intimate, the direct, the homely. You don't want to think about yourself
As a part and function of your environm

en

t. You want to be absorbed
And controlled by it.

Y

ou want to stay fluid. You want to look out over the footlights
At the fourth wall

and stare so hard the wall starts to crumble along the hairline cracks
Distributed randomly by fate along the fault zone of dramatic conflict. You want to be victorious
In defeat. You feel maybe it's a birthright. We hear you. But we're going to have to get back to you on that

.

Subv

ersive
Social displacement is always going to be a possibility. This is

only

a test. We're heading
Into those waters from which the last iceberg

s

, those continents from which the last glaciers
Have retreated.

T

his is our time in the sun. Certain social strata may be threatened. Pay no mind. The password
Is find out the number and the speakeasy door

swings open. Don't be peevish.

All this is a
Historical necessity. A class that believes in its ultimate victory
Will always regard its sacrifices as a small price to pay for vi

ctory, whereas
T

he other classes will be left to find consolation in the fact that
I

n this world all great and

n

oble things are doomed to destruc

tion
And will inevitably wish to view this destruction in a transf

i

guring ligh

t, a

nd it is
For th

is

that we are gathered tog

et

her here tonight. Unless we aren't.
The White House is seen in Washington, Tuesday night, May 9, 2017. President Donald Trump abruptly fired FBI Director Comey on May 9, 2017, ousting the nation's top law enforcement official in the midst of an investigation into whether Trump's campaign had ties to Russia's election meddling.: photo by Carolyn Kaster/AP, 9 May 2017
'I wish he'd quit tweeting': Many Trump backers say it's time for him to put down his phone: Jenna Johnson, Washington Post, 11 May 2017
NICEVILLE, Fla.

— On any given day, President Trump is known to fire off tweets that grab the attention of those inside the Beltway. On Wednesday, for example, he singled out a senator from Connecticut who "cried like a baby" and called Democrats "phony hypocrites." The day before, he defended his decision to fire the FBI director and attacked "Cryin' Chuck Schumer." Last week he praised Australia's socialized health-care system, declared that the "fake news media is officially out of control" and congratulated a morning talk show for "its unbelievable ratings hike."
But nearly 1,000 miles south of Washington, in the bar of American Legion Post 221 in the Florida Panhandle, no one seems to notice his Twitter habits.
Instead, the regulars talk about their grandkids, home-improvement projects, politics and the way things used to be in conversations peppered with curse words and crude jokes.
The jukebox blares country, with some classic rock mixed in, as the bartender pours $1 draft beers and $2 mixed drinks.
No one has a Twitter account — frankly, many aren't even sure how Twitter works — although they do know it keeps getting the president into trouble.
"I wish he'd quit tweeting," Becky Corcoran, 62, a Trump-supporting retired school custodian, said last week. "Keep your mouth shut, quit tweeting. . . You're not just a businessman any more. Now you're president of the United States."
Although the president pledged to let go of his @realDonaldTrump Twitter account if elected, he has continued to tweet, insisting that it's the only way he can bypass the media and directly connect with his supporters.
A Quinnipac University poll last month found that 68 percent of registered voters said the president should stop tweeting from his personal account. Among Republicans, opinions were split, with 47 percent saying he should continue, 47 percent saying he should stop and 6 percent not caring. A Fox News

poll of Trump voters

in March found that 35 percent approved of his tweets — while 51 percent wished he would be more cautious and 12 percent disapproved.
And for those who are active on Twitter, interest in Trump's tweeting is fading. The president's tweets earn far fewer likes than they did during the election — or even when he first took office, according to a Bloomber

g News analysis.

Those who engage with Trump are more likely to be left-leaners leveling criticism than right-leaners lavishing love, according to an analysis by the Associated Press and Cortico, a media analytics nonprofit group.
Many of those at the American Legion bar one night last week said they can't keep straight which of the president's comments were delivered in a tweet and which came in an interview, speech or formal statement. Everything melds together as they watch the news, listen to their favorite talk-radio shows or read articles posted on Facebook.
White House press secretary Sean Spicer said the president's supporters don't have to read his tweets on Twitter for them to be powerful modes of communication.
"When he tweets . . . it gets picked up by everybody, it gets read live on the news, you guys will cover it in the paper," Spicer said. "We put out a press release and it gets covered much less than when he sends a single tweet."
Here in Niceville — which replaced the town name Boggy in 1910 — questions about the president's tweets were often met with shrugs. Many said they care more about some congressional Republicans not supporting the president's full agenda, about liberals not giving Trump a fair chance and about the media seeming to ignore the victories that they see.
"I'd rather hear honest and crude than unhonest and sanitized," said Scottie Gontarek, 60, who retired after 20 years in the Air Force and is one of a handful of widows who often hang out together at the Legion post. "You might not like what he says, but he's honest."
Trump won overwhelmingly in the Panhandle, which culturally has much more in common with the southern states it borders — Alabama and Georgia — than with Miami.
Niceville is home to about 12,000 people, and is known for its annual Boggy Bayou Mullet Festival (named for a fish, not the hairstyle). Last week, fighter jets practiced overhead as students at Northwest Florida State College took finals, tourists posed for photos at an armaments museum and families gathered at a local playground.
No one could name a tweet that the president had sent recently.
Among those shopping at a local Walmart was a 56-year-old Republican who refused to vote for Trump and called his tweets "childish," along with a 29-year-old whose husband is based in South Korea and who wishes the president would be more careful with his comments, especially those about North Korea's Kim Jong Un. At a water park, a 69-year-old grandfather who voted for Trump said he had to cut back on cable news late last year for fear that the stress was hurting his health — so he's unsure what the president has been tweeting.
During a lunch rush at the chain restaurant PoFolks — "be sho' to tell yore friends how much ya enjoyed yore visit," the menu says — a 57-year-old white grandmother raising her 14-year-old grandson said she loves the president's tweets and said that the occasional typo or poor choice of words shows he's down-to-earth and not trying to "be some bigwig that thinks he's above all of us." At a nearby booth, a 56-year-old African American grandmother who is helping to raise her three grandchildren and didn't vote in November said that Trump "shouldn't even be tweeting at all."
As the night wore on at the American Legion, a light rain began to fall. Rob Orr, a 48-year-old electrician, ordered a round of Tequila Rose shots for several of the women in the bar, most of whom were old enough to be his mother.
"Tastes like a strawberry milkshake," said Lenora Ellison, 77, a retired Air Force mechanic who loves telling stories about being one of few women in the service.
Ellison thinks a lot of the nation's problems could be solved with more birth control — "and that's a position I even made on Facebook," she said — and she voted for Trump.
"He says what he thinks and doesn't flower things up," she said.
Sitting to her right is Corcoran and her husband, Kim Jones, who said he worked for General Motors in Michigan until his job was shipped overseas.
Around the corner is Jeff Gipson, a dump truck driver with triplet grandsons who said he has been mad at the government since 1978 when he graduated from high school in Michigan, volunteered for the Army and was given a date to report — only to show up and learn that doctors wouldn't allow him to go.
"We had a goodbye party with my family and friends. . . I said goodbye to my family, my friends," he said. "I think the damn government owes me a paycheck for about 40 years."
Gipson said that he's fine with Trump "speaking his mind" and doesn't think his tweets are terrible, although he doesn't follow them closely.
To Ellison's left is a 38-year-old who grew up in the Midwest and specializes in defusing bombs for the Air Force. He voted for Barack Obama in 2008, felt let down, and voted for Trump, noting the charismatic similarities between the two. He asked that his name not be published, as he's active duty and not allowed to speak to the media without permission.
Like many in the bar, he was glad to see Trump finally take action against the Syrian regime, although he thinks the president went a little light. And it was "awesome" that the military used the "mother of all bombs" against the Islamic State in Afghanistan.
"But, if I was in charge of him. . . I would be like: Kill your Twitter. Turn it off, shut it down, block, whatever," he said.
"But that's just Trump," Ellison said.
"I mean, it's a good tool to be able to mass communicate quickly," he said. "But I think knowing Trump — and this is just the way he is — he gets all 'grrrr.' He gets all hot under the collar. . . I think they're hurting him more than helping him. But it's him. I mean, at the end of the day, no one's going to tell him: 'You can't do it.' "
Timeless Time. The perfect product for your lifeless life. [Sacramento]: photo by Rick Ele, 11 May 2017

Caution [110 overpass, LA]: photo by Andrew Murr, 10 May 2017
[Oakland]: photo by Patrick, October 2016
[Oakland]: photo by Patrick, October 2016
[Oakland]: photo by Patrick, October 2016

[Untitled]: photo by Tonatiuh Cabello, 14 April 2017



[Untitled]: photo by Tonatiuh Cabello, 14 April 2017


[Untitled]: photo by Tonatiuh Cabello, 14 April 2017

[Untitled]: photo by **Sonia Carolina**, 12 December 2016


[Untitled]: photo by **Sonia Carolina**, 5 May 2017



[Untitled]: photo by Tonatiuh Cabello, 5 May 2017



[Untitled]: photo by Tonatiuh Cabello, 5 May 2017



[Untitled]: photo by Tonatiuh Cabello, 5 May 2017



Albuquerque, New Mexico: photo by Jorge Guadalupe Lizárraga, May 2017



Albuquerque, New Mexico: photo by Jorge Guadalupe Lizárraga, May 2017



Albuquerque, New Mexico: photo by Jorge Guadalupe Lizárraga, May 2017


Narrow street [Osaka]: photo by minoru karamatsu, 29 April 2016
Narrow street [Osaka]: photo by minoru karamatsu, 29 April 2016
Narrow street [Osaka]: photo by minoru karamatsu, 29 April 2016
conversation [Osaka]: photo by minoru karamatsu, 29 April 2016
conversation [Osaka]: photo by minoru karamatsu, 29 April 2016
conversation [Osaka]: photo by minoru karamatsu, 29 April 2016
[Untitled, Belgium]: photo by gaetan vandenbroucke, 8 April 2017
[Untitled,
Belgium]: photo by gaetan vandenbroucke, 8 April 2017
[Untitled,
Belgium]: photo by gaetan vandenbroucke, 8 April 2017
Carnaval série [Nice]: photo by Rudy Boyer, 2 April 2017
****
[Nice]: photo by Rudy Boyer, 2 April 2017
****
[Nice]: photo by Rudy Boyer, 7 May 2017
DSC0469-2: photo by noppadol maitreechit, 9 May 2017
DSC0469-2: photo by noppadol maitreechit, 9 May 2017
DSC0469-2: photo by noppadol maitreechit, 9 May 2017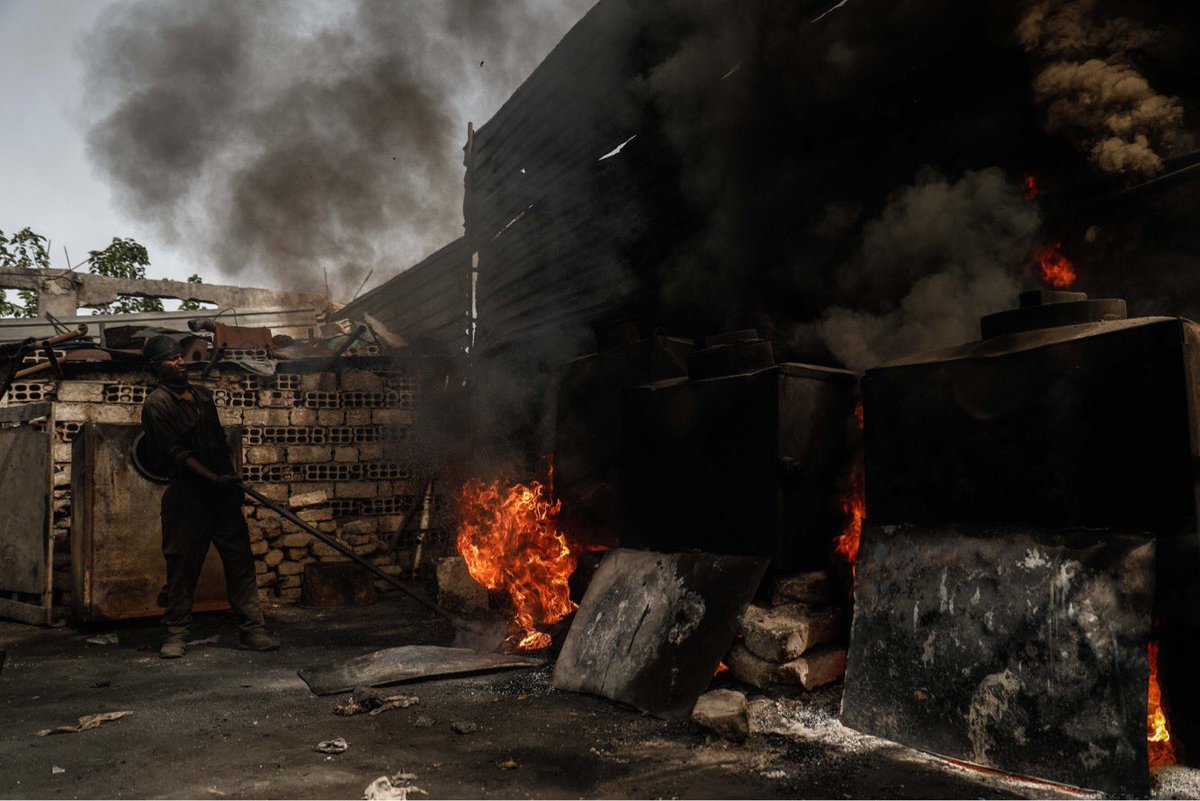 Syrians work inside a workshop produces fuels and gas from plastic waste materials in the town of #Douma on May 10, 2017. Ph: SameerAlDoumy: image via Sameer Al-Doumy @SameerAlDoumy, 10 May 2017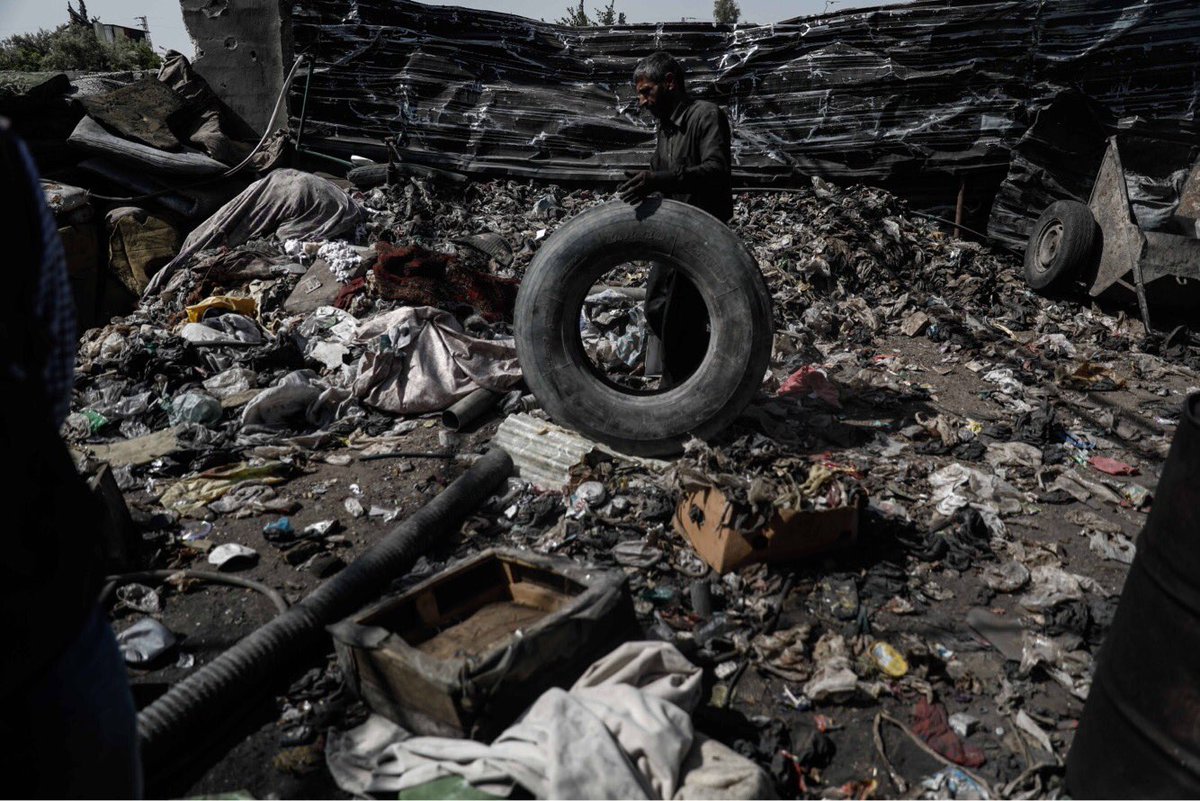 Syrians work inside a workshop produces fuels and gas from plastic waste materials in the town of #Douma on May 10, 2017. Ph: SameerAlDoumy: image via Sameer Al-Doumy @SameerAlDoumy, 10 May 2017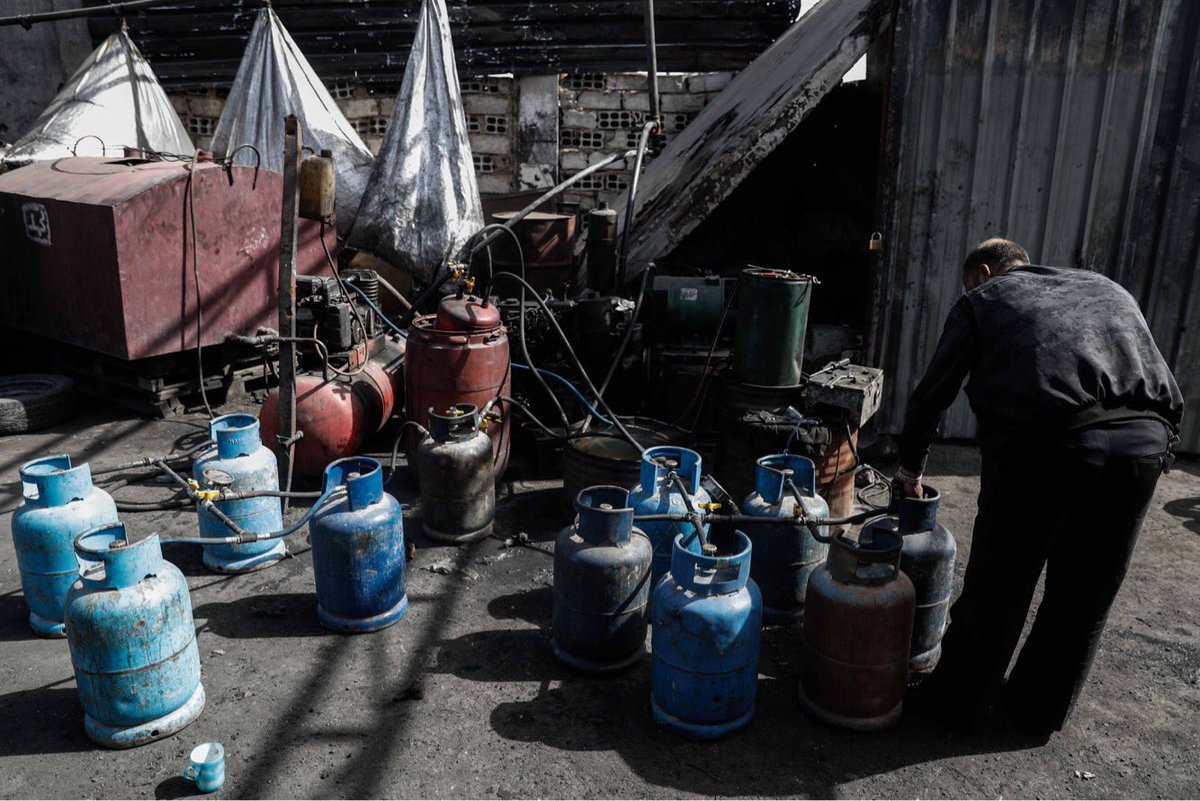 Syrians work inside a workshop produces fuels and gas from plastic waste materials in the town of #Douma on May 10, 2017. Ph: SameerAlDoumy: image via Sameer Al-Doumy @SameerAlDoumy, 10 May 2017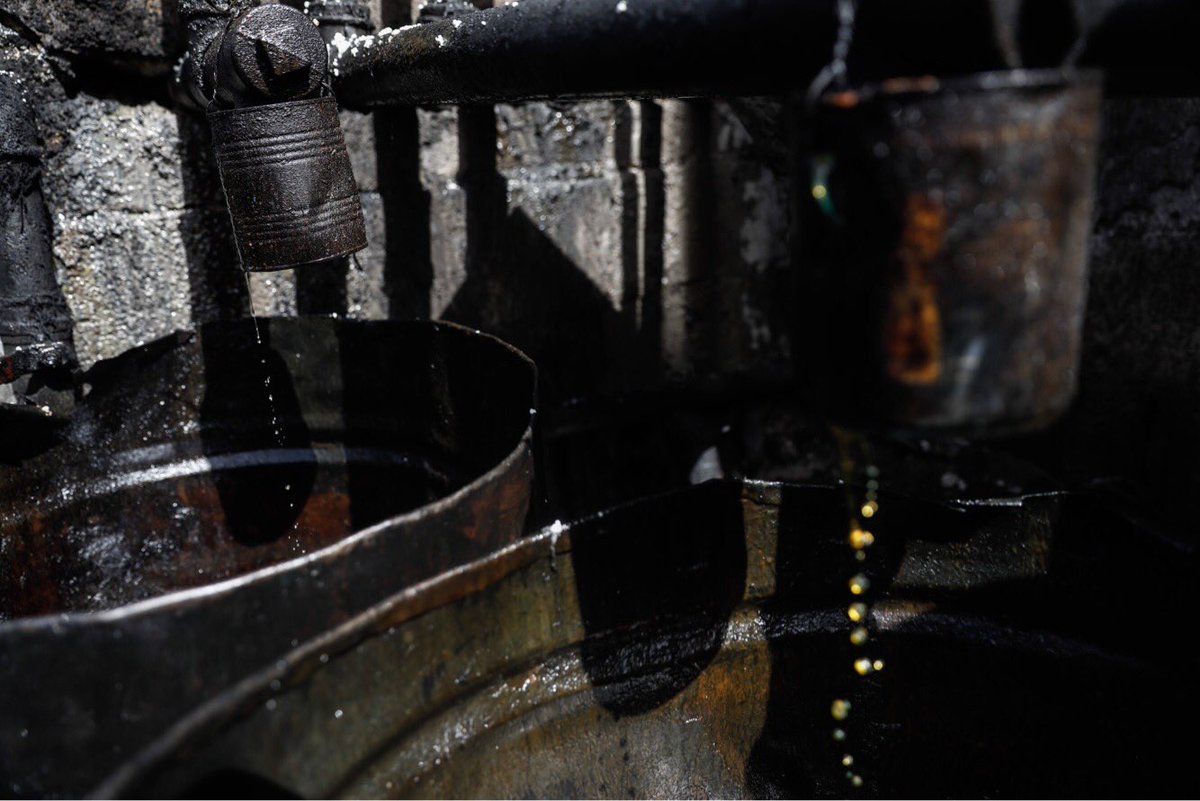 Syrians work inside a workshop produces fuels and gas from plastic waste materials in the town of #Douma on May 10, 2017. Ph: SameerAlDoumy: image via Sameer Al-Doumy @SameerAlDoumy, 10 May 2017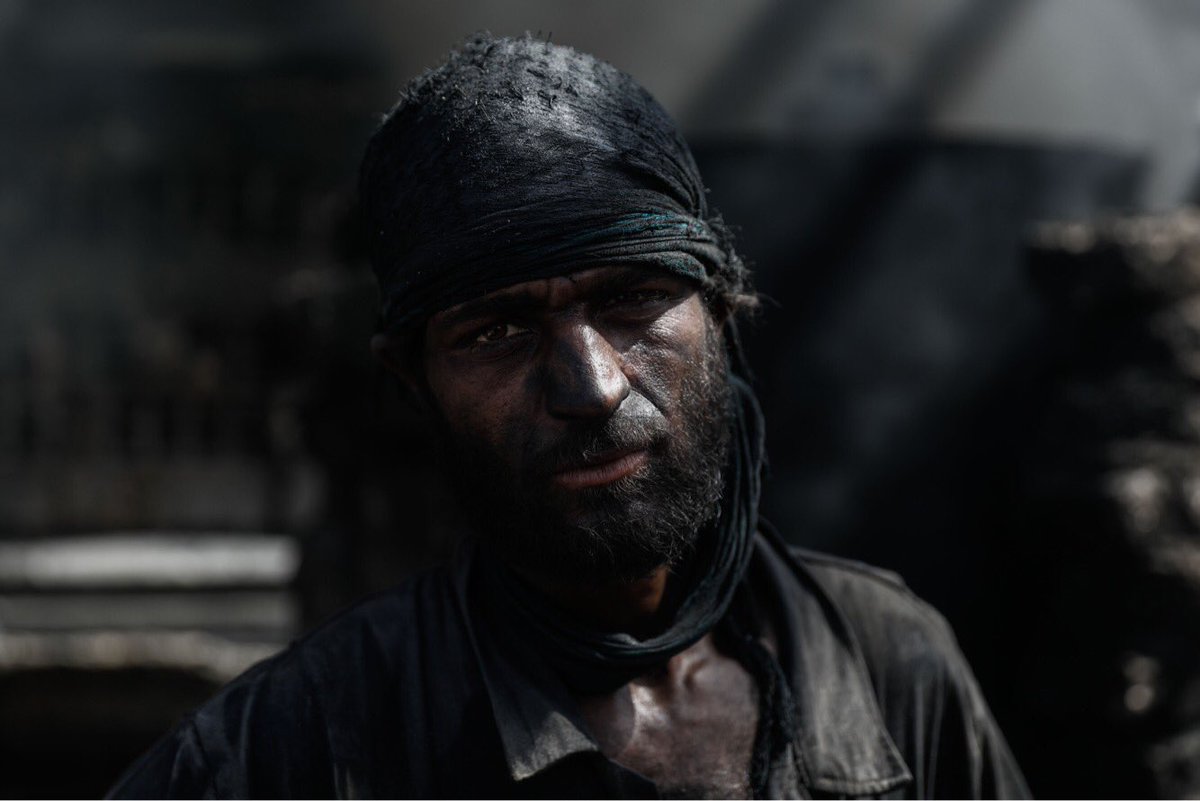 Worker Abu Fahed poses for a picture at a workshop produces fuels and gas from plastic in the town of #Douma, #Syria. Ph: SameerAlDoumy: image via Sameer Al-Doumy @SameerAlDoumy, 10 May 2017
A family passes a destroyed building and cars inside western Mosul, Thursday, May 11, 2017. U.S.-backed Iraqi forces were moving to surround Mosul's Old City on Thursday, a week after launching a fresh push to drive Islamic State militants from areas they still hold.: photo by Bram Janssen/AP, 11 May 201

7

#Syria Children learn how to protect themselves in case of a bombardment during a war safety class in Harasta. By @SameerAlDoumy @AFPphoto: image via Photojournalism @photojournalink, 10 May 2017

#China A woman wears a mask to protect herself from particles blown during a sandstorm in Beijing. By @kevinfrayer @GettyImagesNews: image via Photojournalism @photojournalink, 11 May 2017
People arrive at Plaza de Mayo square to protest a Supreme Court ruling that benefited a man serving time for crimes against humanity in Buenos Aires, Argentina, Wednesday, May 10, 2017. In response to the popular outcry, earlier in the day Wednesday, Argentina's Congress approved a bill banning the reduction of jail sentences for people serving time for crimes against humanity.: photo by Victor R. Caivano/AP, 10 May 2017
Amid a cloud of tear gas, an anti-government protester covers himself with a shield that reads in Spanish "Freedom," from jet of water shot from water cannon, during clashes with security forces in Caracas, Venezuela, Wednesday, May 10, 2017. Opponents of President Nicolas Maduro attempted to march to the Supreme Court to protest its decision to gut the opposition-controlled congress of its powers _ a ruling that was quickly rescinded under a barrage of international criticism but that set off weeks of political unrest that have left some three dozens killed.: photo by Ariana Cubillos/AP, 10 May 2017