.
Untitled: photo by Sakis Dazanis, 21 March 2018
Simon Schuchat: A Warning
In memory of Bob Martin
Your mailing address goes
Untitled: photo by Sakis Dazanis,

3 January

201

8
Untitled: photo by Sakis Dazanis, 6 August 2018
                          All the world's a stage,
And all the men and women merely players;
They have their exits and their entrances,
And one man in his time plays many parts,
His acts being seven ages. At first, the infant,
Mewling and puking in the nurse's arms.
Then the whining schoolboy, with his satchel
And shining morning face, creeping like snail
Unwillingly to school. And then the lover,
Sighing like furnace, with a woeful ballad
Made to his mistress' eyebrow. Then a soldier,
Full of strange oaths and bearded like the pard,
Jealous in honor, sudden and quick in quarrel,
Seeking the bubble reputation
Even in the cannon's mouth. And then the justice,
In fair round belly with good capon lined,
With eyes severe and beard of formal cut,
Full of wise saws and modern instances;
And so he plays his part. The sixth age shifts
Into the lean and slippered pantaloon,
With spectacles on nose and pouch on side;
His youthful hose, well saved, a world too wide
For his shrunk shank, and his big manly voice,
Turning again toward childish treble, pipes
And whistles in his sound. Last scene of all,
That ends this strange eventful history,
Is second childishness and mere oblivion,
Sans teeth, sans eyes, sans taste, sans everything.
William Shakespeare

(1564-1616)

: As You Like It: II. vii

,

139-166
Still from Shadows, dir. John Cassavetes, 1959: photo by bswise, 22 January 2011
Songkhla [Thailand

]

: photo by Sakulchai Sikitikul, 2

August 2018
Songkhla [Thailand

]

: photo by Sakulchai Sikitikul, 2

August 2018
Songkhla [Thailand

]

: photo by Sakulchai Sikitikul, 2

August 2018
Simon Schuchat: Not Yet Dead President
(Homage to Ed Dorn)
So, what denomination will
Be graced with his face?
Surely the three dollar bill
8 August 2018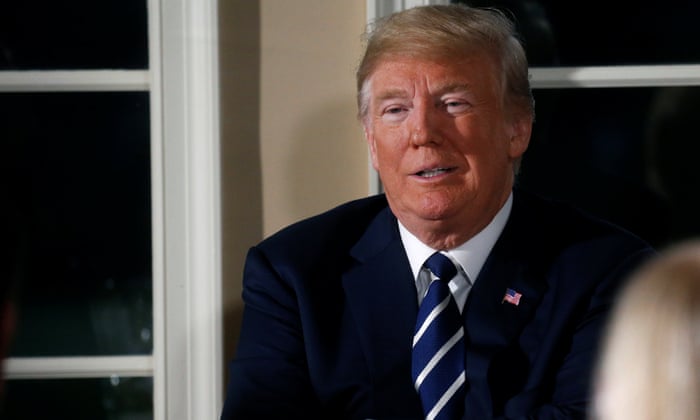 The Trump administration's abdication of the Iran deal is a tragedy of multilateral diplomacy and will leave a deep scar.: photo by Leah Millis/Reuters, 8 August 2018
F

or the first time in the history of the UN, the United States – a perm
anent member of the security council with veto power – is engaging in penalising nations across the entire world; not for violating a security council resolution, rather, for abiding by it. The resolution in question, UN security council resolution 2231 , was authored (including by the US itself) and passed unanimously by the council.
After more than a year of holding the joint comprehensive plan of action (JCPOA – known also as the Iran deal) to ransom and demanding Iran make a spade of unilateral nuclear and non-nuclear concessions, ultimately, on 8 May 2018, the Trump administration withdrew from the JCPOA. Simultaneously, Trump signed a presidential memorandum to reimpose all US sanctions lifted or waived in connection with the Iran deal. As a result, the agreement that was the culmination of more than a decade of negotiations and was endorsed by security council resolution 2231 now faces an existential moment, especially as the first set of US sanctions come into effect this week.
Security council resolution 2231 underlines "promoting and facilitating the development of normal economic and trade contacts and cooperation with Iran" as an essential part of the JCPOA and calls upon all member states to support its implementation, including to ensure Iran's access in areas of trade, technology, finance and energy, and refrain from actions that undermine it. As part of the JCPOA itself, the US alongside other JCPOA participants, undertook to refrain from any policy intended to directly and adversely affect the normalisation of trade and economic relations with Iran. The Trump administration is nonetheless now targeting countries across the world for actually re-engaging Iran economically in accordance with their obligations under security council resolution 2231.
The US withdrawal from JCPOA and reimposition of its sanctions is a serious breach of its legal obligations under the UN charter, which entails its international responsibility. The international community must act in the face of this international intimidation and affront towards the international legal order.
What the Trump administration has done, through threatening economic revenge against the countries that continue their economic ties with Iran, is to weaponise its economy. It is a clear rejection of diplomacy and multilateralism; a clear call for confrontation rather than cooperation; an open invitation to resorting to logic of force instead of force of logic. Such reckless and menacing behaviour by the Trump administration renders it responsible for the ensuing adverse consequences, and it must be held accountable for such blatant material breach of its obligations under the JCPOA; for the consequences of its wrongful acts that fly in the face of the UN charter and international law; and for the damages and irreparable harm it has caused to Iran and its international business relations.
While the International Atomic Energy Agency (IAE

A)

has confirmed Iranian compliance in now close to a dozen periodic reports, the US's performance has been abysmal from before the withdrawal and persistently in blatant violation of the letter, spirit and intent of the JCPOA almost from its inception. The US government's agencies and instrumentalities actively and consistently were deterring and discouraging businesses from engagement with Iran.
The Trump administration's abdication of the deal is a tragedy for multilateral diplomacy and will leave a deep scar on the credibility of such needed diplomatic ventures for some time to come. The spectre of extreme unilateralism, terminal intransigence and the unwinding of vital global institutions is a threat not just to my country, but to every nation. It may be tempting to hope for the proverbial passing of the storm, but at this point in time that is clearly no longer a sustainable approach. It is our true belief that each and every member of the community of nations has a duty to stand up to lawlessness and contempt for the rule of law in international relations; in particular, by refusing to give effect to irresponsible acts and by holding any law-breaking party accountable for the consequences of its acts.

On the day Trump sanctions against Iran come into force, Google changes its logo to celebrate Iranian polymath Avicenna, the father of modern medicine. A reminder that US sanctions will put the lives of millions of Iranian patients at risk, as one doctor told me today.: image via Saeed Kamali Dehghan, 7 August 2018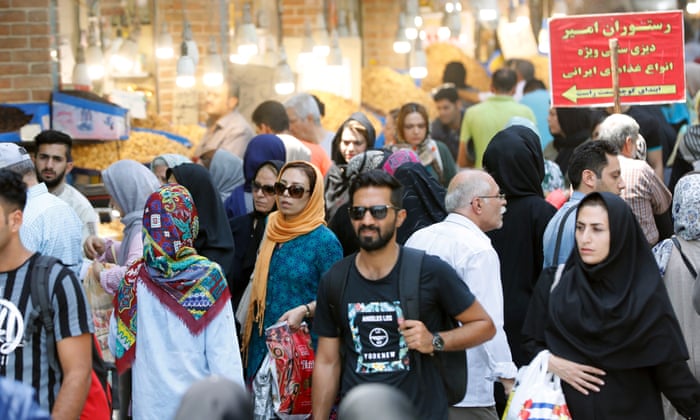 'A matter of life and death': Iranians despair as US sanctions bite:

Poorest will be hardest hit as measures compound country's economic woes: Saeed Kamali Dehghan, Iran correspondent, The Guardian, 7 August 2018
S

ince graduating as a junior doctor from university in her hometown of Mashhad two years ago, Sanaz has treated some of Iran's most underprivileged patients, who benefit from a healthcare system brought in by President Hassan Rouhani.
Known as Rouhanicare, the system is seen as his greatest unsung domestic achievement, offering protection to almost 11 million people.
Now a new round of US sanctions, which came into effect overnight Tuesday, is putting her patients' lives at risk, Sanaz said.
"The price of a lot of medicines has already soared, some have become scarce to find, others are not covered by insurance and are difficult to purchase," the 27-year-old said by telephone.
"It's no more only about shortages in drugs for cancer or special diseases such as haemophilia or thalassemia, but also normal drugs that were abundant in Iran previously," she said.
"A normal drug like Warfarin, which stops blood clotting, is becoming difficult to find, which means patients' lives are at risk if we as doctors can't get these medicines.
Another example is Amlodipine, which is for treatment of blood pressure. Amlodipine is produced internally but companies have problems with importing its ingredients due to banking restrictions or other sanctions."
The sanctions follow Donald Trump's unilateral decision in May to withdraw the US from the 2015 Iran nuclear deal, in spite of opposition from the EU

.

They are hitting Iran's access to the dollar, gold and precious metals, and will be followed by additional, and more stringent, measures by 4 November, including an embargo on imports of Iranian oil and sanctions on its banking sector.
The sanctions are compounding Iran's economic woes. Since Trump withdrew the US from the nuclear deal, the national currency has gone into a tailspin, halving in value since April and shaking Iranians' confidence in their government. Weeks of street protests over economic grievances have become more political as they spread around the country.
"There's a sense of worry among all Iranians," Sanaz said. "Every day the price of the dollar is changing and even ordinary people in villages who don't need to buy dollars are worried and constantly ask about its fluctuations. These sanctions are affecting Iranians at all levels."
Rouhani gave a live interview on national television on Monday night to reassure people that his administration was prepared to withstand pressure from the US. But many in Iran have their doubts.
"You can't describe the scale of the crisis the country is facing," said Homeira, a 31-year-old graduate of management who lives in Chalus, northern Iran. "Life goes on, but how it goes on is the issue. Inflation and currency depreciation has made life so costly – it's as if you have to pay even for the oxygen you're breathing.
"But worse than all of this is you don't have a right to say anything in protest. A lot of people think there should be another revolution, but I believe another revolution will make things worse. We need to fix the current situation."
The situation is dreadful, said Ehsan, who sells vehicle parts in Karaj, a city west of Tehran that has been the focal point of recent protests. "In a country that is sitting on oil, copper, gold, gas, people are left without electricity and water for four hours per day," he added.
At least one person is reported to have been killed during clashes between protesters and security guards in Karaj in the past week.
In response to the sanctions, Iran's central bank has eased foreign exchange rules, allowing the dollar to be traded in secondary, often black markets. Local agencies reported markets responding positively to the change in policy. The rial recovered some of its value against the dollar on Tuesday, but it was too soon to say how the policy would play out in the long run.
Mohammad Eslami, director of international affairs at Shenasa Venture Capital, said fluctuations in the exchange rate have made it "really hard to have an investment plan" in Iran.
Eslami said the purchasing power of ordinary peoplewas likely to decrease further under sanctions. "It will make life harder," he predicted. The sanctions will pose a challenge for Rouhani and other moderate politicians, he said.
Sanaz said her neediest patients still had to pay for much of the equipment used in their care, despite the improvements made to the system in recent years.
As prices fluctuate, so too does people's ability to pay. "One of my patients needs an operation that cost 500m rials [around $5,000], which was much cheaper months back," she said. "Now the patient can't afford it. It's a matter of life and death."
Saeed Kamali Dehghan added,
Mohsen Namjoo, known as Iran's Bob Dylan, breaks down in concert while singing a song addressed to a beautiful woman symbolising Iran. His tears capture the mood of a nation taken hostage by the US under its yoke of crippling sanctions, but also a repressive state at home:
image via Saeed Kamali Dehghan @SaeedKD, 8 August 2018
"...

T

hree trips,

R

atchcaburi / Prachuap Khiri Khan or Hua Hi

n"

[Thailand

]

: photo by Sakulchai Sikitikul, 24 March 2018
"...

T

hree trips,

R

atchcaburi / Prachuap Khiri Khan or Hua Hi

n"

[Thailand

]

: photo by Sakulchai Sikitikul, 24 March 2018
"...

T

hree trips,

R

atchcaburi / Prachuap Khiri Khan or Hua Hi

n"

[Thailand

]

: photo by Sakulchai Sikitikul, 24 March 2018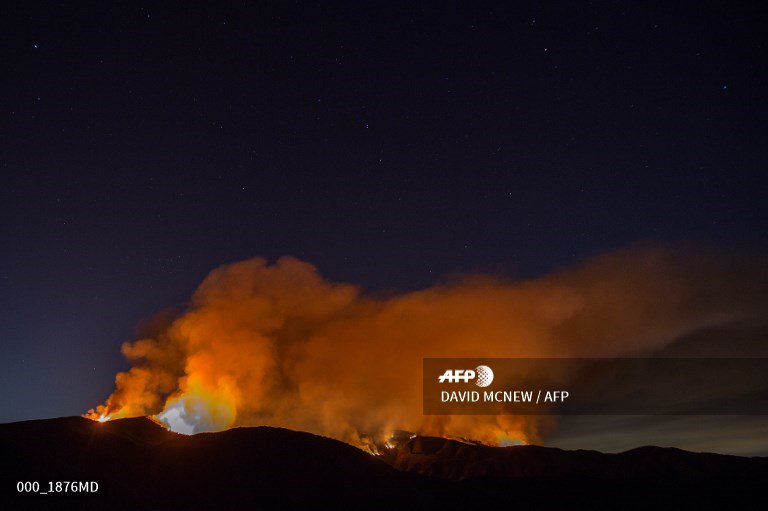 #USA The Big Dipper constellation is seen over the burning hill crest at the Holy Fire near Lake Elsinore, in Orange County, California Photo @eye4light #AFP: image via AFP Photo @AFPphoto, 8 August 2018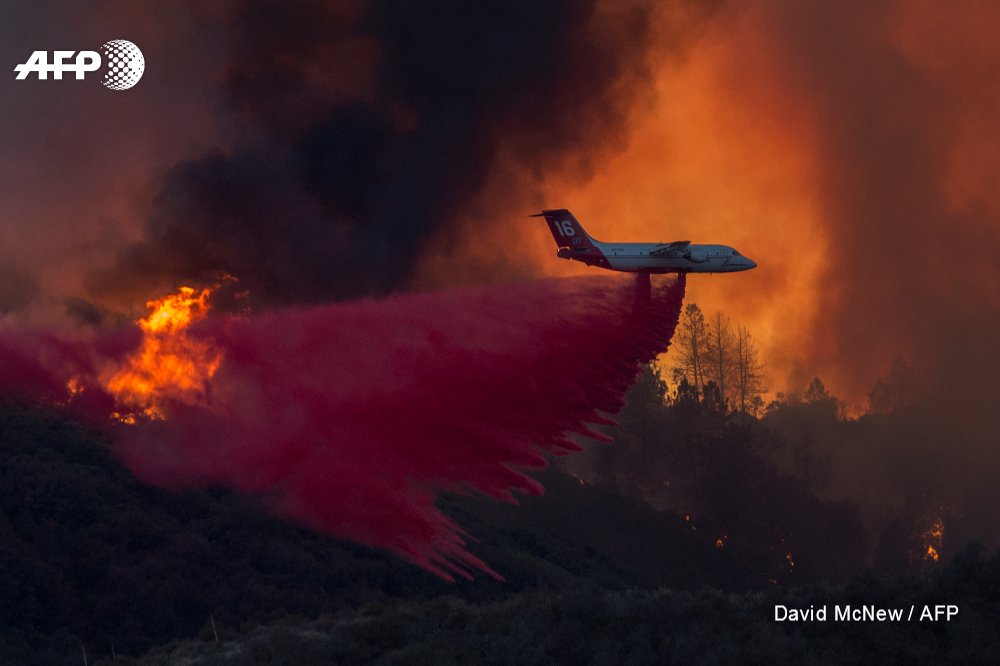 Tens of thousands of firefighters battle relentless flames ripping across California, now the largest wildfire in the state since record-keeping began a century ago: image via AFP news agenc

y

@AFP, 8 August 2018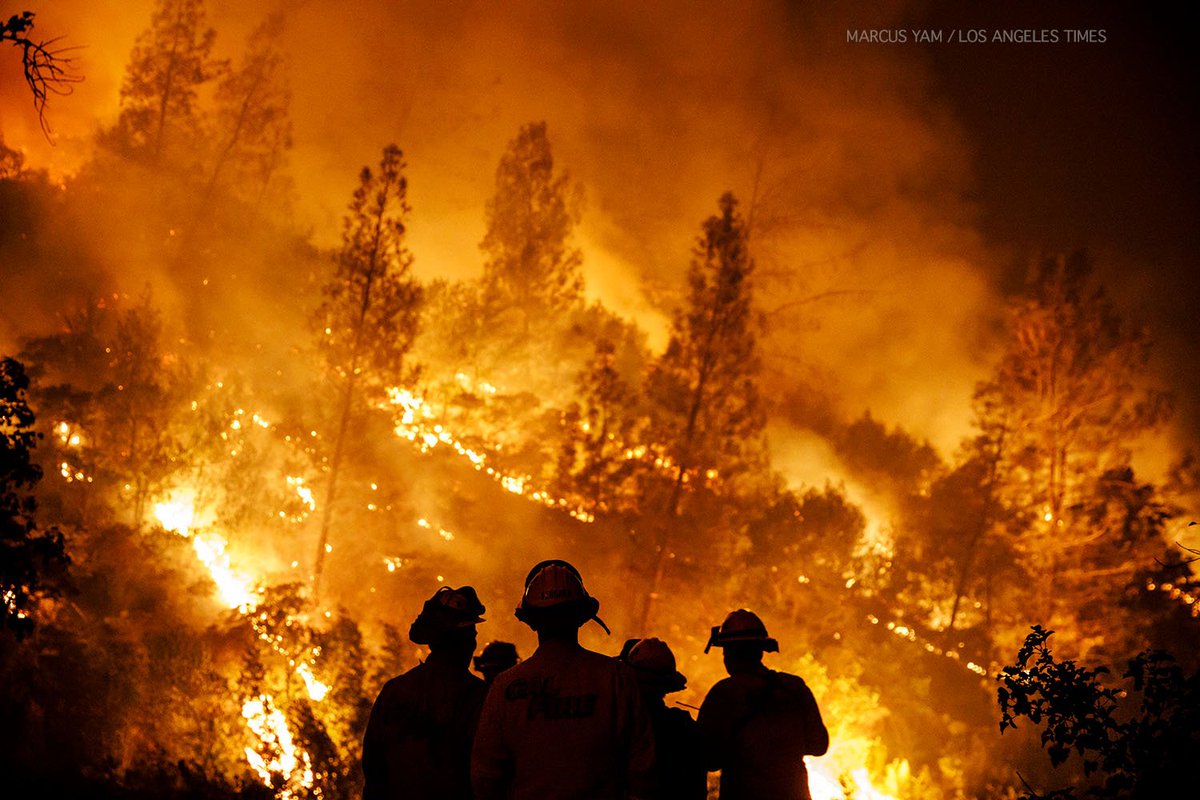 Dispatch from #MendocinoComplex,
which is now dubbed California's monster fire.: image via Marcus Yam @yamphoto, 8 August 2018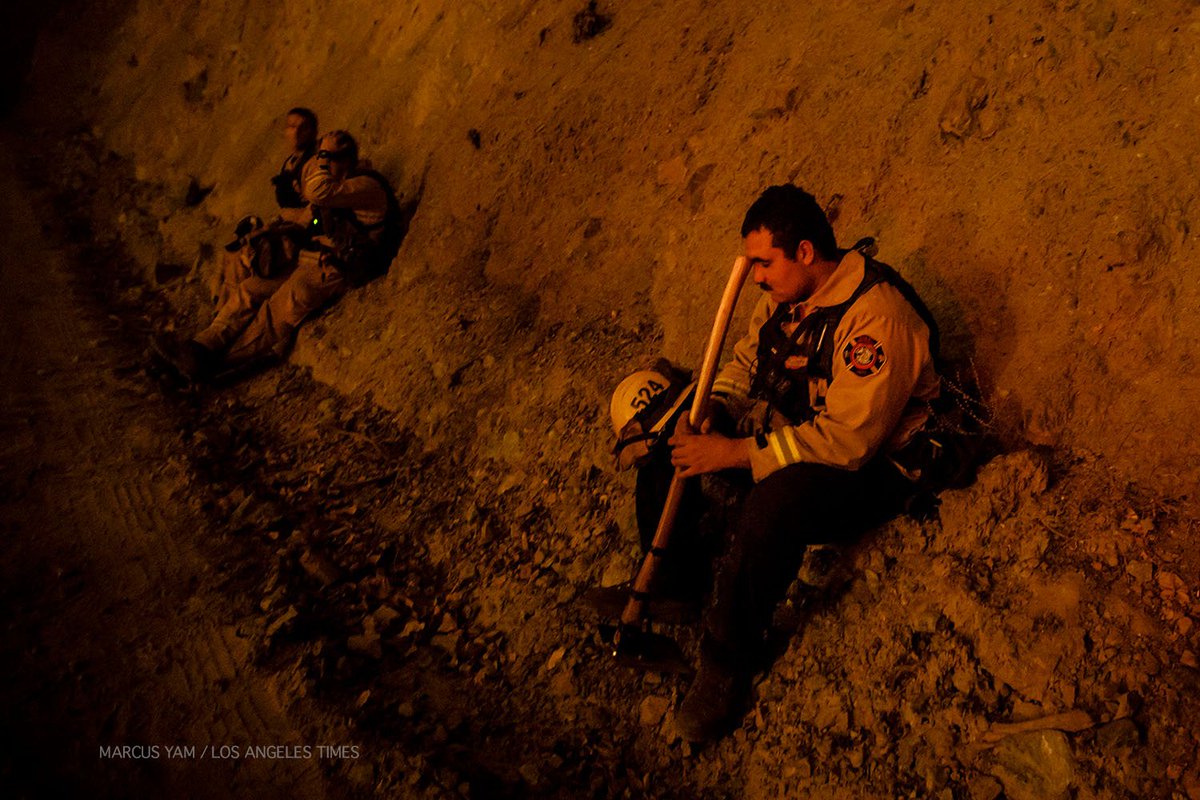 Dispatch from #MendocinoComplex,
which is now dubbed California's monster fire.: image via Marcus Yam @yamphoto, 8 August 2018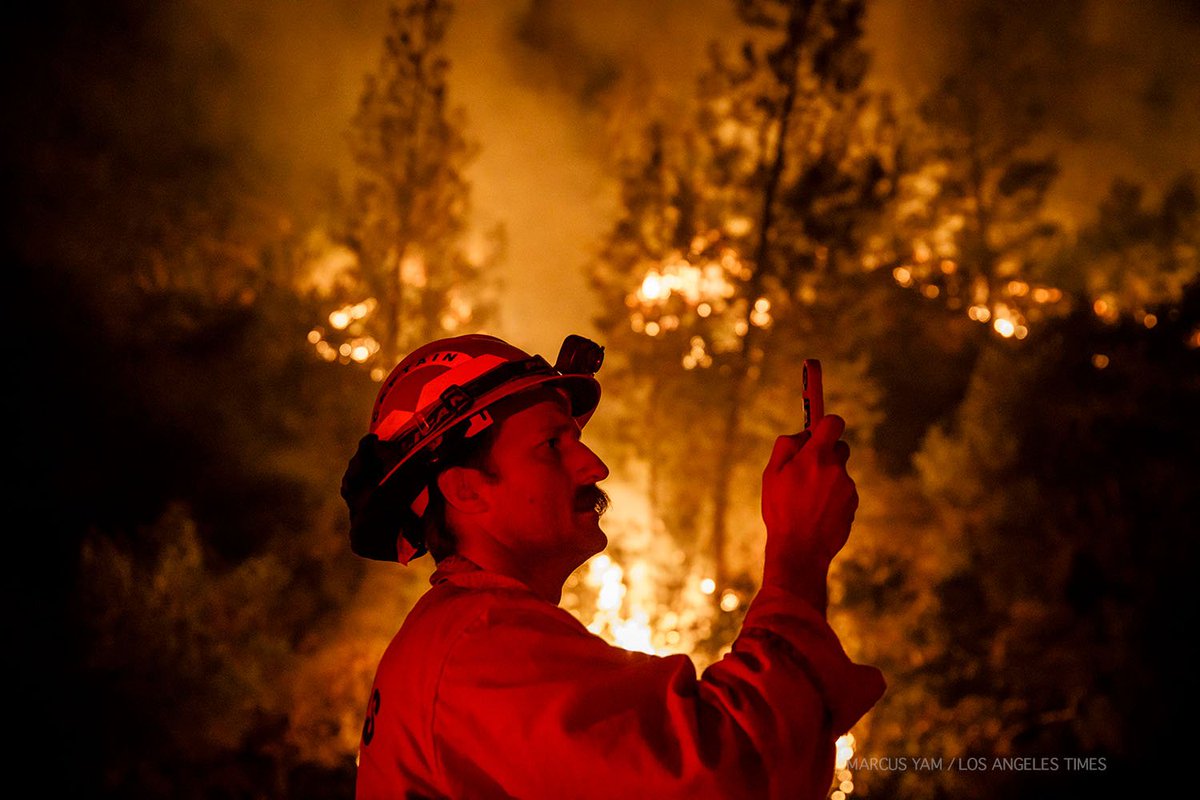 Dispatch from #MendocinoComplex,
which is now dubbed California's monster fire.: image via Marcus Yam @yamphoto, 8 August 2018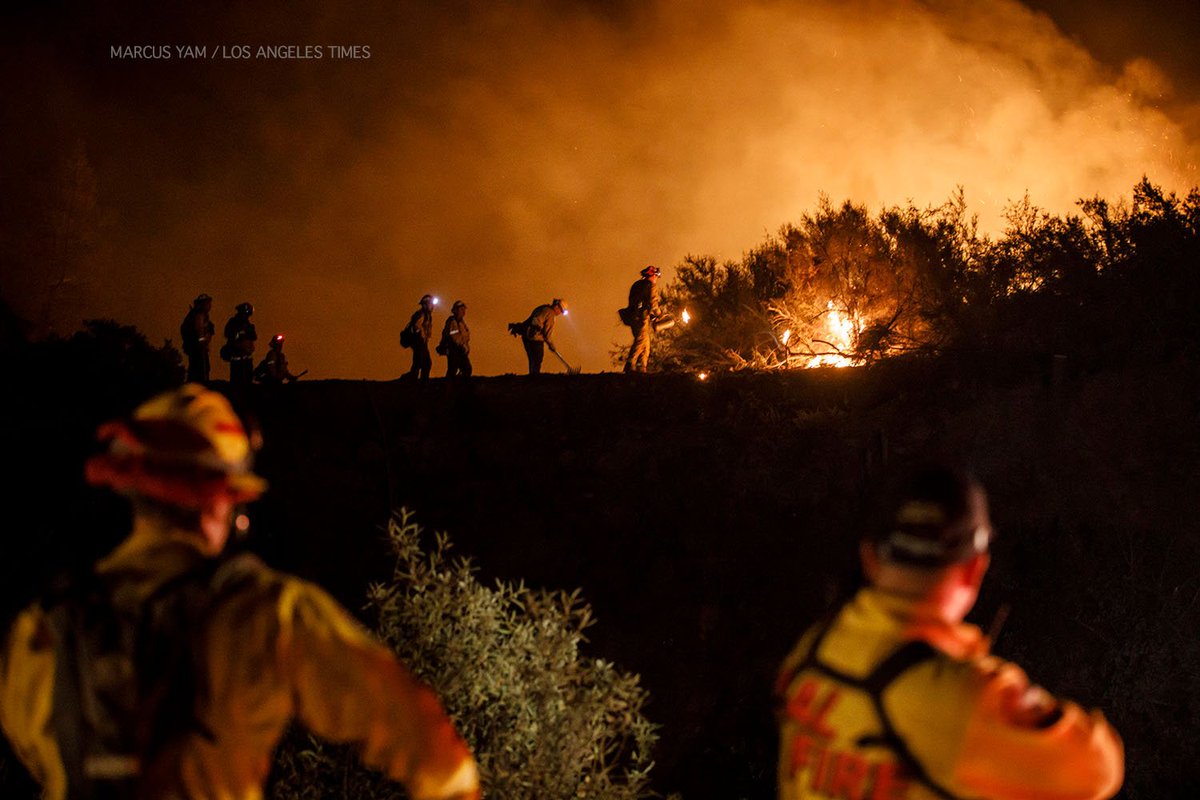 Dispatch from #MendocinoComplex,
which is now dubbed California's monster fire.: image via Marcus Yam @yamphoto, 8 August 2018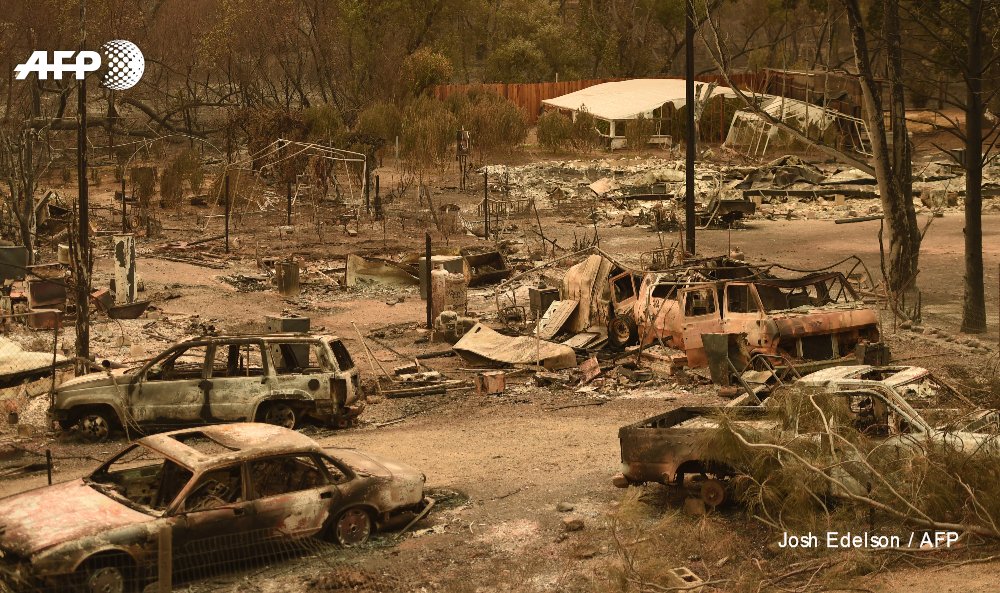 Tens of thousands of firefighters battle relentless flames ripping across California, now the largest wildfire in the state since record-keeping began a century ago: image via AFP news agenc

y

@AFP, 8 August 2018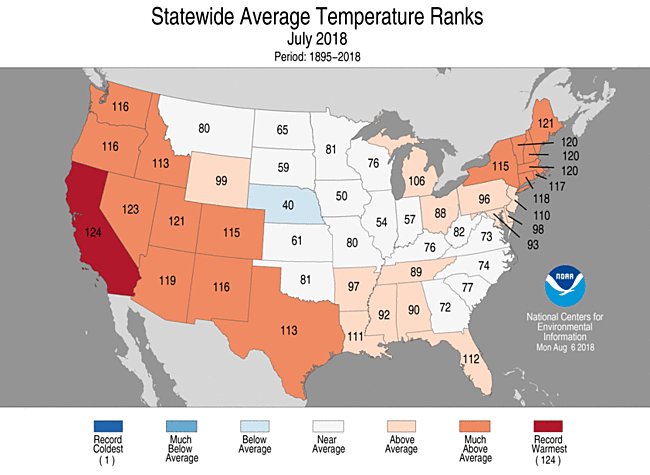 July 2018 was much warmer than average for 17 states and cooler than average for 1 state #StateOfClimate: image via NOAA NCEI ClimateVerified aaccount @NOAANCEIClimate,

8 August 2018
I'm no stranger to death and suffering -- I've covered wars and the migrant crisis and have seen my share of human misery. This was the most traumatic assignment of my career. @atzortzinis on the #mati fire in #Greece @AFPblogs: image via AFP Correspondent @AFPblogs, 8 August 2018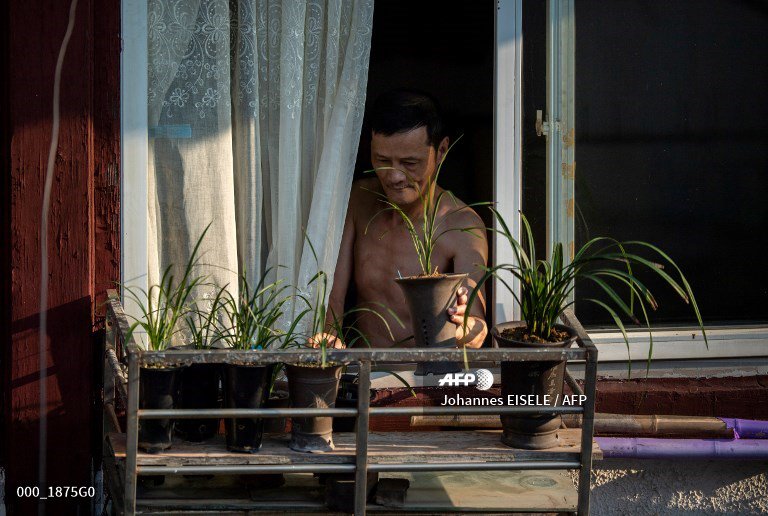 #Chi

na
A man takes his plants inside in the early morning hours to protect them from the sun in Shanghai Photo @johaynz

#

AFP: image via Frédérique Geffard @fgeffardAFP, 8 August 2018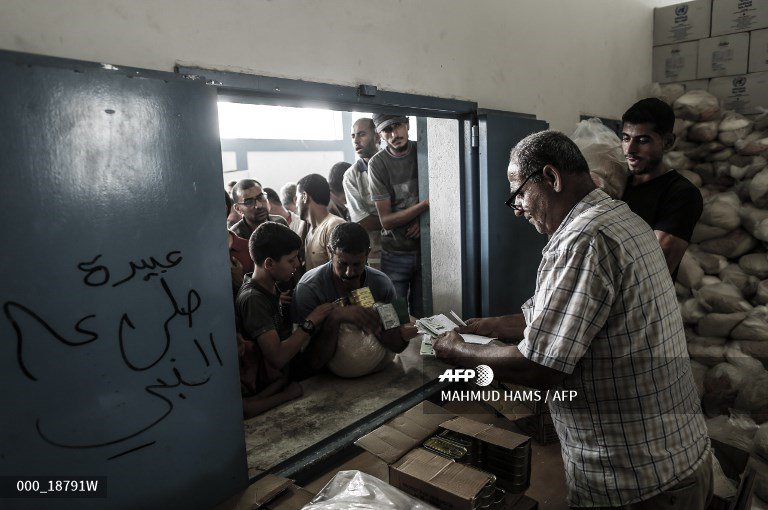 GAZA STRIP - Palestinians receive aid at a United Nations food distribution centre in Jabalia refugee camp Photo @MahmudHams: image via Frédérique Geffard @fgeffardAFP, 8 August 2018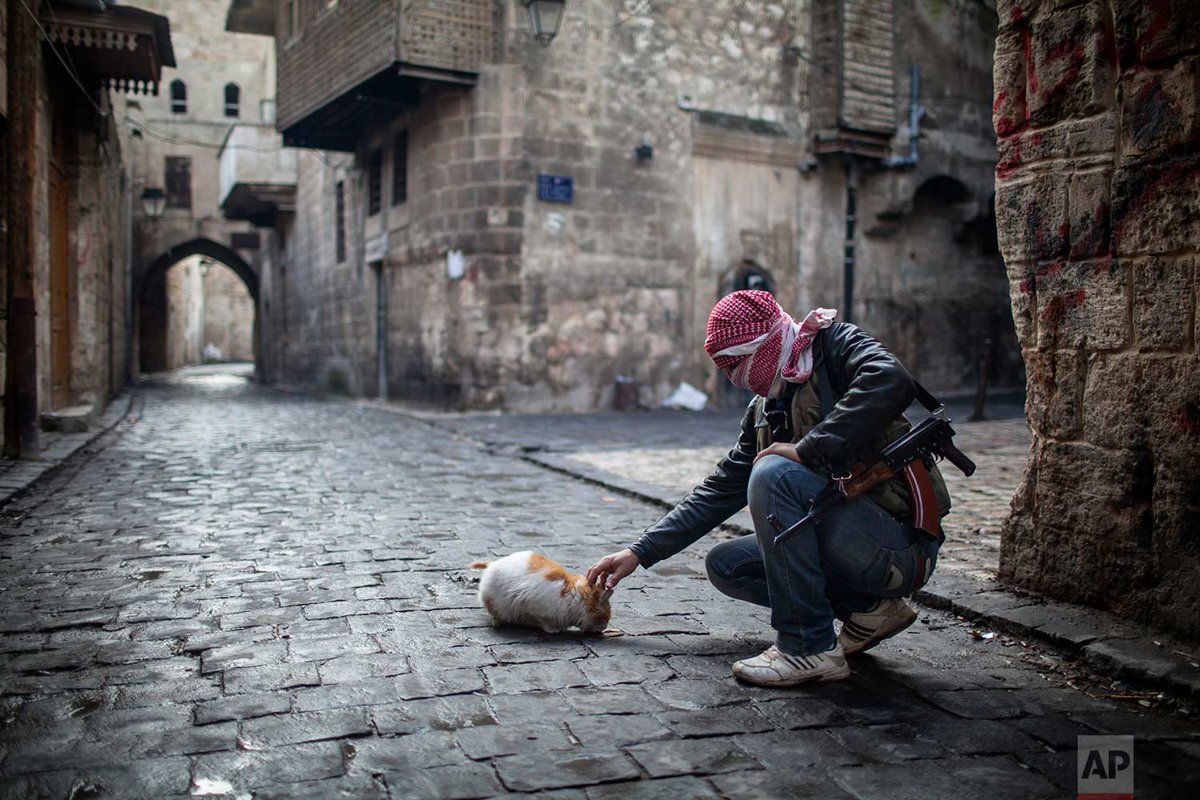 To mark #InternationalCatDay, #APPhotos @andonilubaki : image via AP Images @AP_Images, 8 August 2018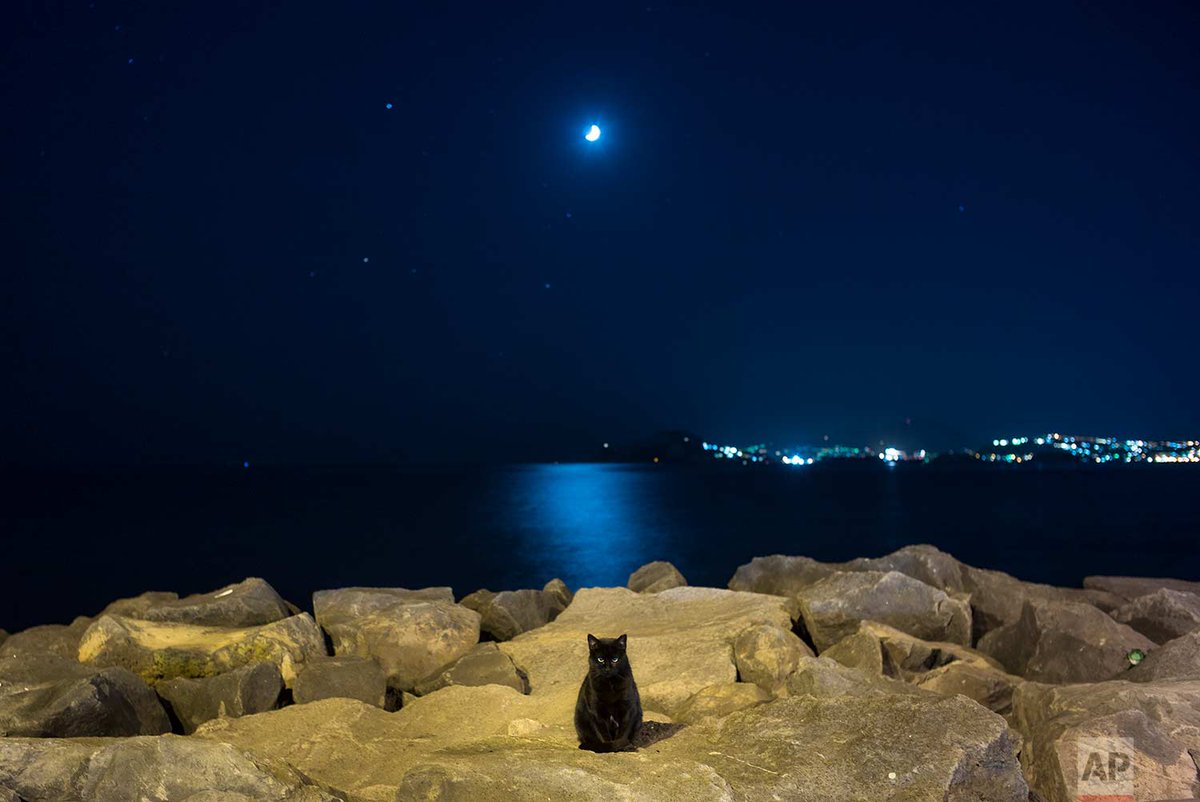 To mark #InternationalCatDay, #APPhotos @AZemlianichenko: image via AP Images @AP_Images, 8 August 2018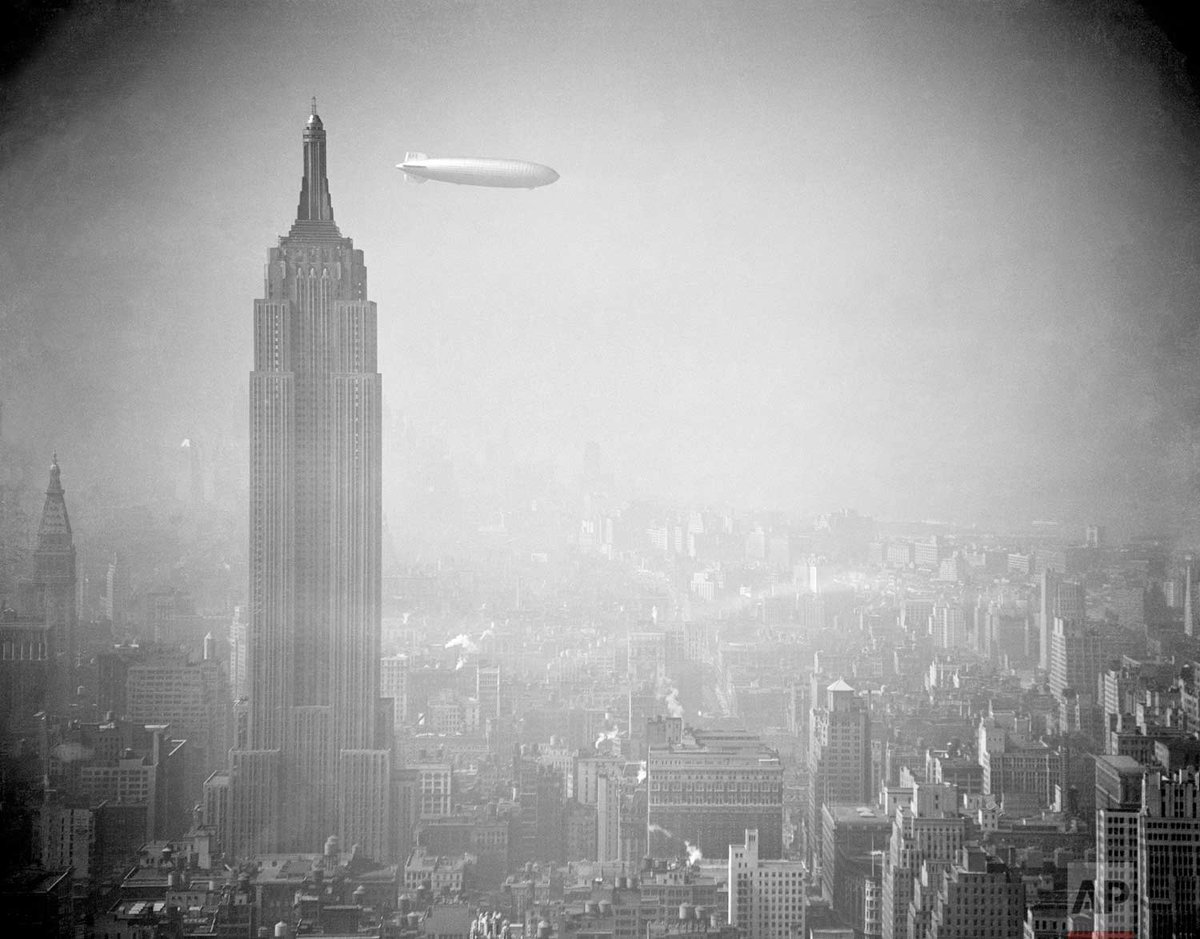 The zeppelin Hindenburg floats in a hazy sky near the Empire State Building over Manhattan, #OTD in 1936.: image via AP Images @AP_Images, 8 August 2018