.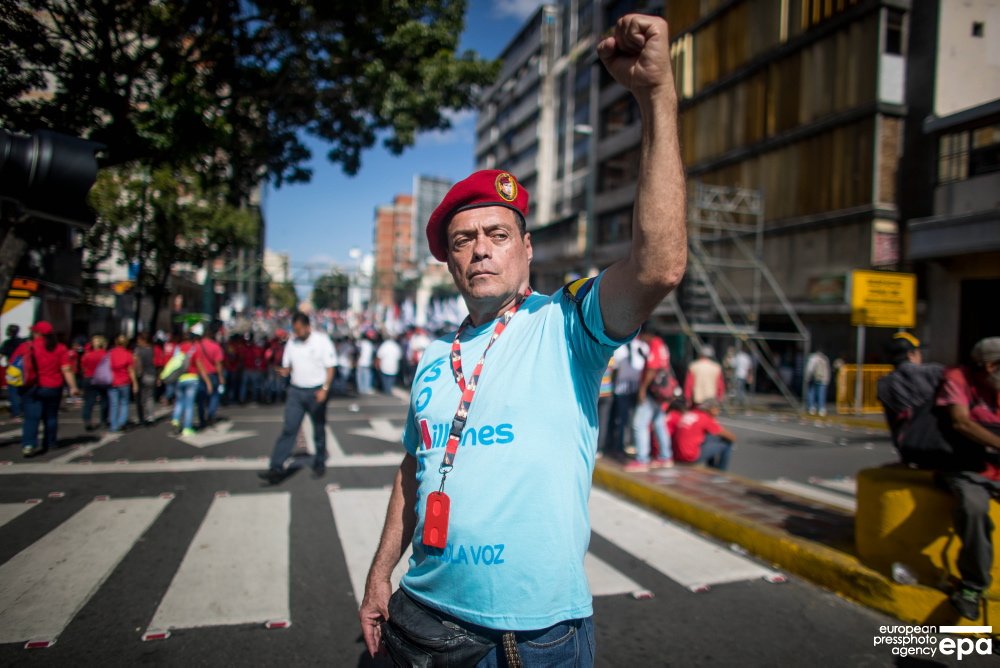 epa editor's choice 07 August 2018: Supporters of Venezuelan President Nicolas Maduro march in Caracas, Venezuela, 06 August 2018. Thousands of people expressed their support for Maduro after he escaped unharmed from an exploding drone attack while speaking at a military ceremony marking the 81st anniversary of the national army on 04 August. #NicolasMaduro #AssassinationAttempt #DroneAttack #Caracas #Venezuela #epaphotos Photo epa-efe / Miguel Gutierrez: image via epaphotos @epaphotos, 7 August 2018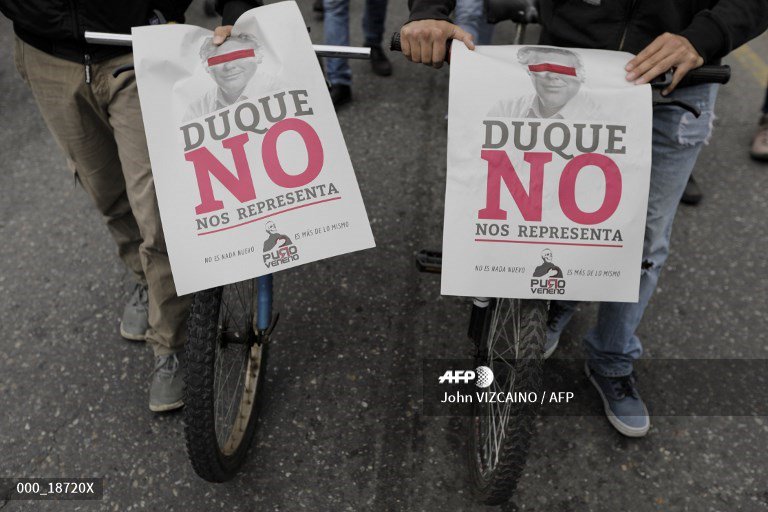 #Colombia
People demonstrate against Colombia's President-elect Ivan Duque on the day of his inauguration, in Bogota Photo John Vizcaino #AFP: image via Frédérique Geffard @fgeffard

AFP, 7 August 2018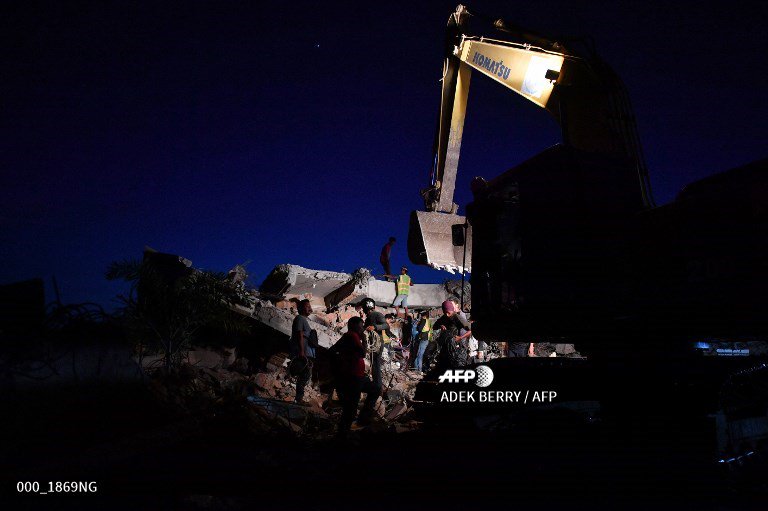 #Indonesia
Search and rescue personnel look for victims in the rubble of a mosque in Pemenang, northern Lombok Photo

@BerryAdek

#AFP: image via Frédérique Geffard @fgeffard

AFP, 7 August 2018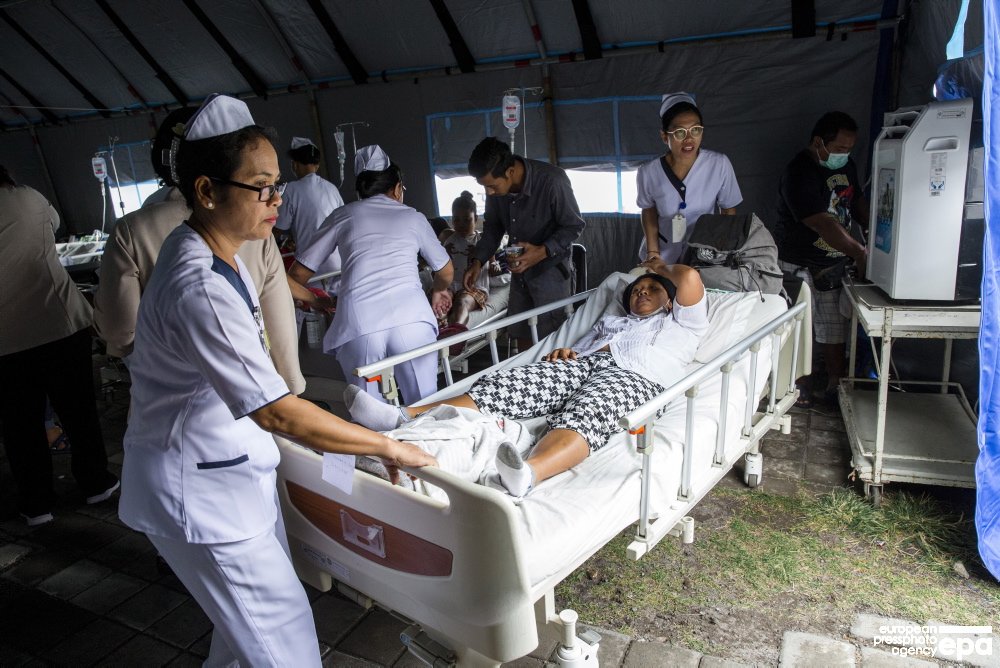 epa editor's choice 06 August 2018: Patients are moved to an emergency tent outside of a hospital after an earthquake in Denpasar, Bali, Indonesia, 06 August 2018. #earthquake #earthquakebali #baliearthquake #IndonesiaEarthQuake #Denpasar #Bali #Indonesia #epaphotos Photo epa-efe / @madenagi: image via epaphotos @epaphotos, 6 August 2018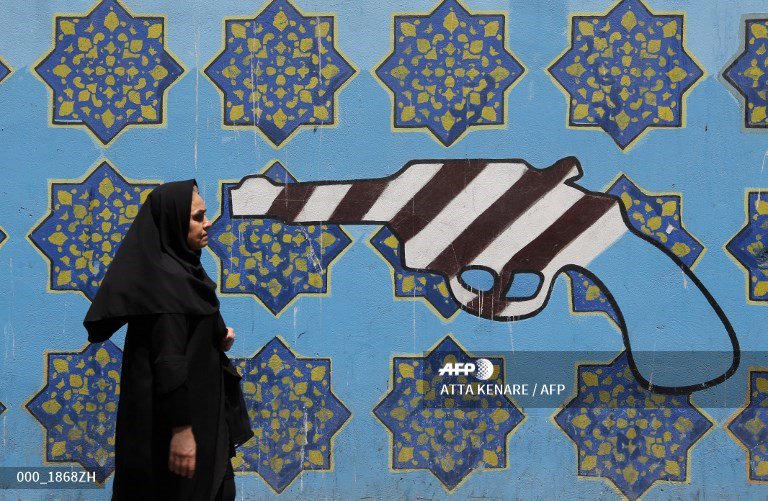 #Iran US reimposes tough, unilateral sanctions against Iran Photo Atta Kenare #AFP: image via AFP Photo @AFPphoto, 7 August 2018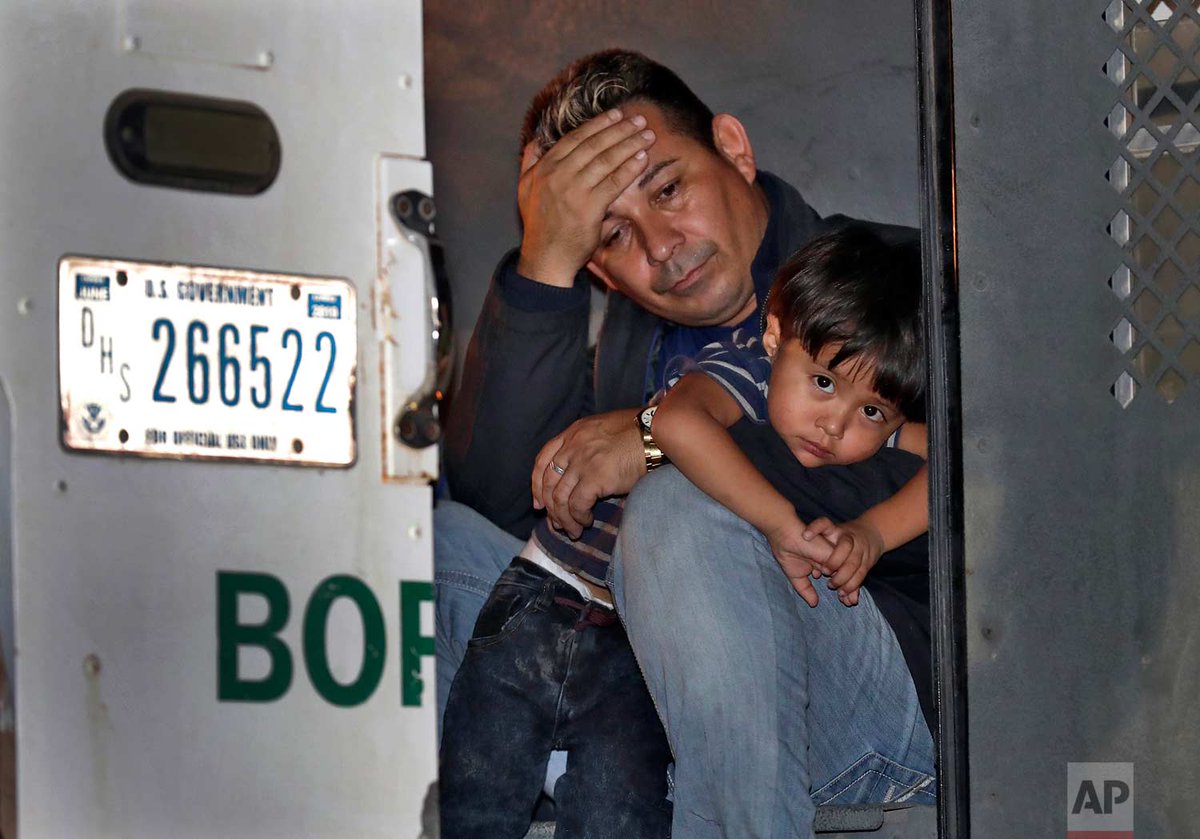 In stretch of Arizona border, migrant families keep coming: Photo @astridgalvan: image via AP Images @AP_Images, 7 August 2018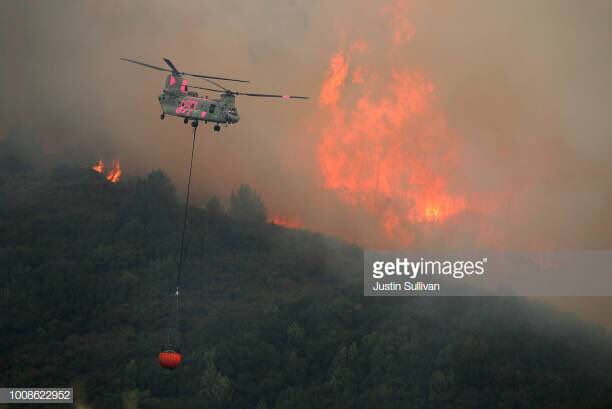 The #MendocinoComplex fires surpass the #ThomasFire to become the largest fire in California state history. The blaze has scorched 283,800 acres and continues to burn through tinder dry fuel. #RiverFire #ranchfire: image via Justin Sullivan @sullyfoto, 6 August 2018
How is the air quality in Berkeley? Orange sun long after sunrise today. @Berkeleyside: image via Jason Martens @bitmaker_me, 7 August 2018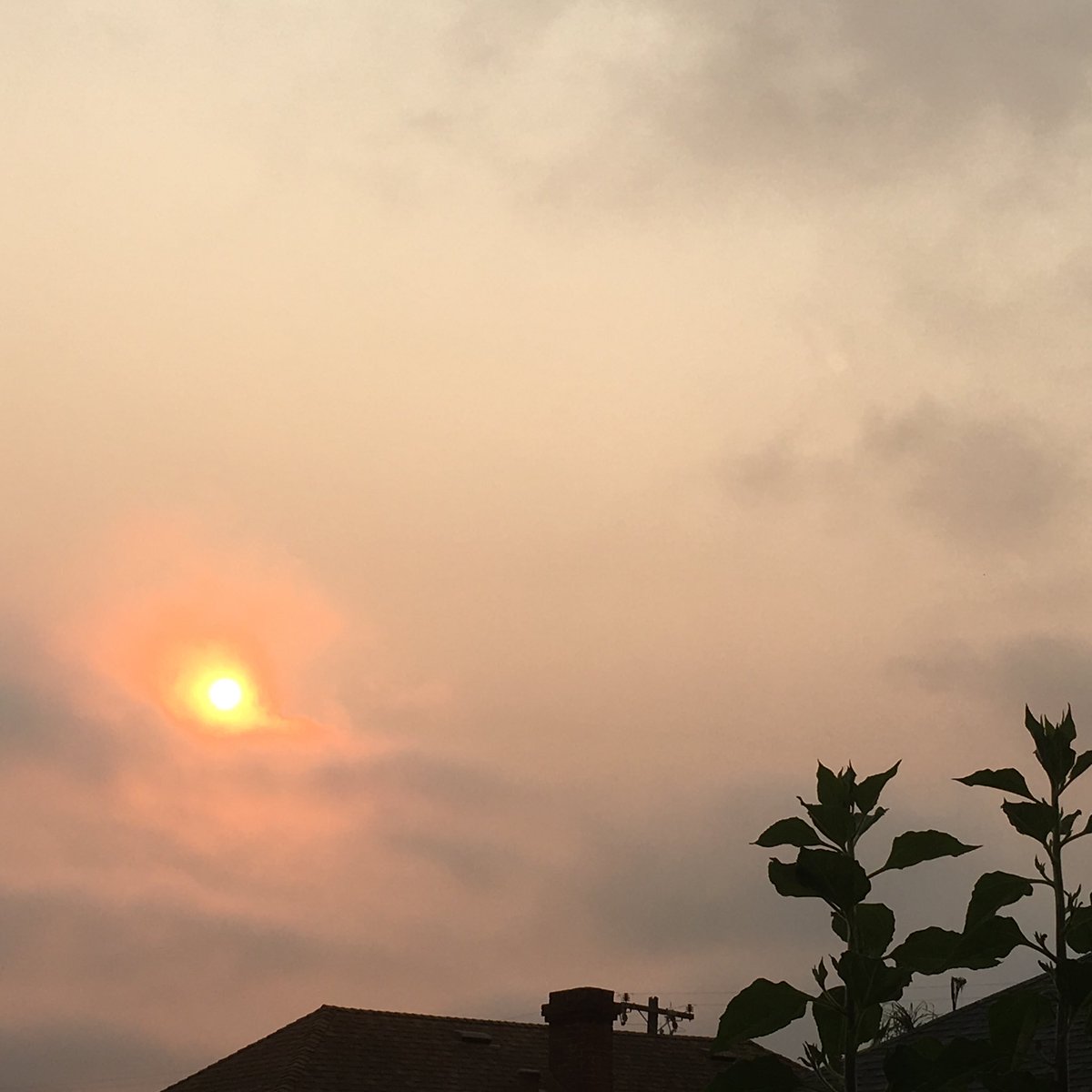 The morning sun and sunlight in East Oakland:

image via Scenic Oakland @ScenicOakland, 7 August 2018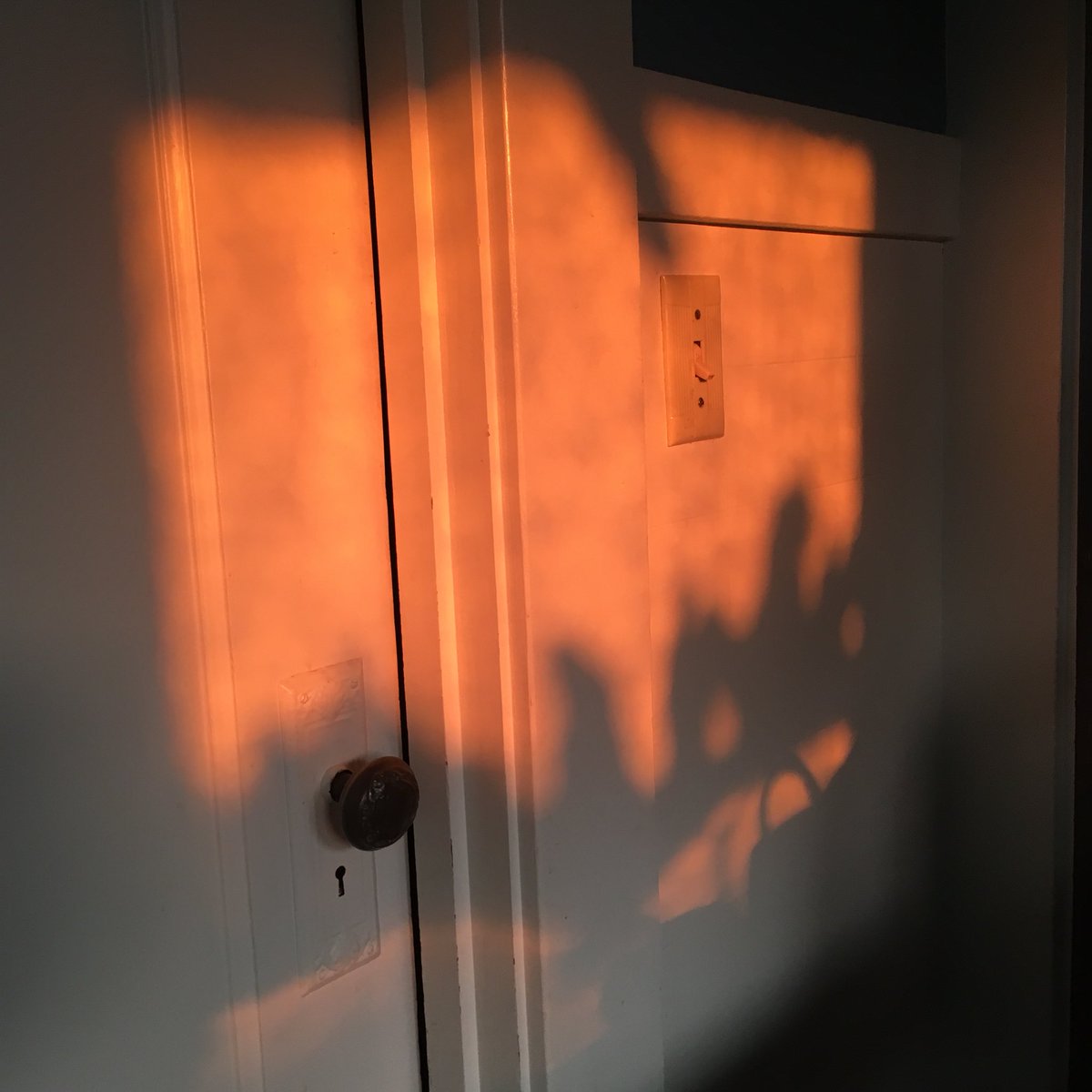 The morning sun and sunlight in East Oakland:

image via Scenic Oakland @ScenicOakland, 7 August 2018
Eastbound 10 with full moonri

se
Wall of Fame [south LA
Hear my words that I might teach you Take my arms that I might reach you But my words, like silent raindrops fell And echoed in the wells of silence Photo @evanvucci #EnemyofThePeople: image via Reading The Pictures @ReadingThePix, 5 August 2018
Got to hand it to Ol' Smoky Eye. What a piece of work

!

Like one of those composite pics that constructs a face out of two faces. One droops and the other judges. Droopy is older than her years with that deepset smoldering and slant and slow and sneering down at you all

s

low and stinky-slowbu

rny

passive

-

resentful

;

Judge

aggressive

ly menaces and

warns

;

dramatic brow

-

angle asymmetry enhances totality max RBF impact

;

downturned frownymouth molds the whole show into everything we know and (don't) love about Where We

Would

Now Be A

s

a People, were we a People, rather than merely a crowd of angry vehicle operat

o

rs in a hurry to ruin the planet for everybody but Us and Our Kids.
Still, awww... ain't they precious though? Sooo cute. I mean,

j

ust 100% adora

b

le. Almost remind us of Us, in fact. So get th

ose

butts in the back of the SUV, vacation time, team

!

W

e're haulin

'

out first thing

... Yosemite

, hey, yeah!.

.. wait, check that Hon... no, closed, smoke?...

so...

what say Lake County, maybe a little swim

...

Watch out that trailer hitch don't drag on the road and spark up now, it's how th

at

Redding fire got started...

I mean, no, yeah,

hey it's all just a series of

communist

mistakes and

weird

coincidences not climate change, got to be true 'cause the President says so... o

r

the

Bi

ble or somewhere...

some

body's always gonna be sayin' somethin'

... That's

what

we

mean by freedoms,

right, kids?

... hmmmm, hack, cough, naw

,

better re-check th

ose

AQ advisories... Well, ok,

we'll get

ice crea

m

then... over
to Solano...

o

r maybe just a ride around the block, but... cough, gasp... What's that, kids?

C

an't breathe? C'mon! No lettin' the side down,

now.

Just shut up and

g

et in the back

.

What? Who cares if the sun's red. Probably they're just testing... like,

you

know, something. Huh? Nope! Climate change ain't even a thing. Smoke's really good for you. I don't care what your freakin' Commie teacher said!
Time to ga

s up and go!

No more stupid questions!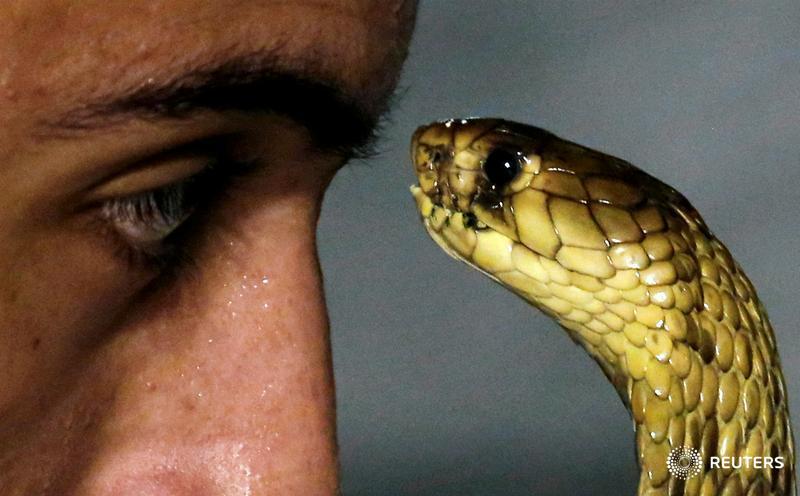 Amier El Refaie looks into the eyes of a cobra during his show at the Red Sea resort of Sharm El Sheikh, Egypt: Photo @AmrDalsh: image via Reuters Pictures @reuterspictures, 7 August 2018
DSCF6030
: photo by Locaburg, 1 August 2018
Gary, Indiana
So... if Creation was a major mistake, what about Recreation? Huh? Having fun yet?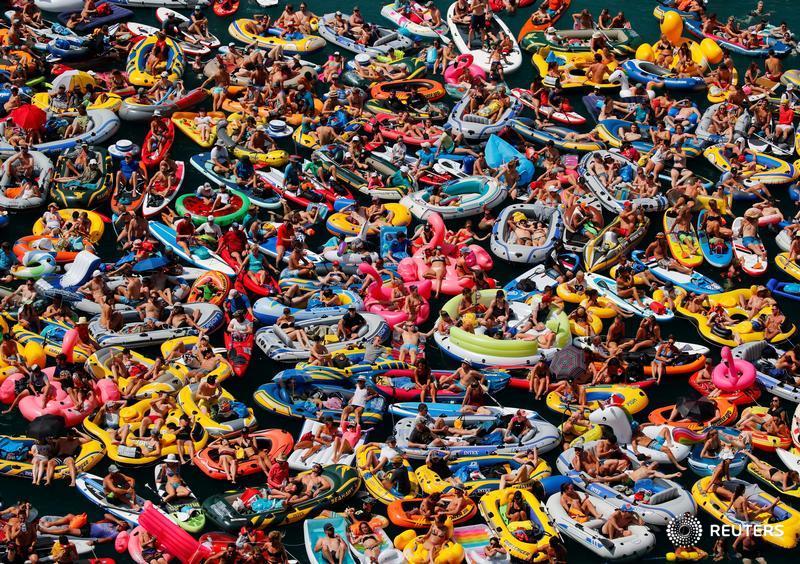 People on inflatable boats enjoy the weather on the Lake Lucerne in Sisikon, Switzerland Photo @denisbalibouseAmrDalsh: image via Reuters Pictures @reuterspictures, 7 August 2018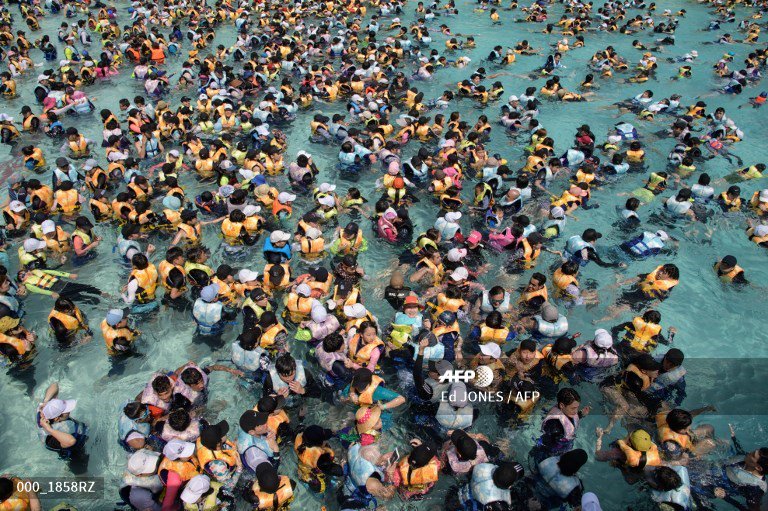 #South

Korea

People gather in a wave pool at the Caribbean Bay water park in Yongin, outside Seoul Photo

@edwardesjones

#AFP: image via Frédérique Geffard @fgeffard

AFP, 7 August 2018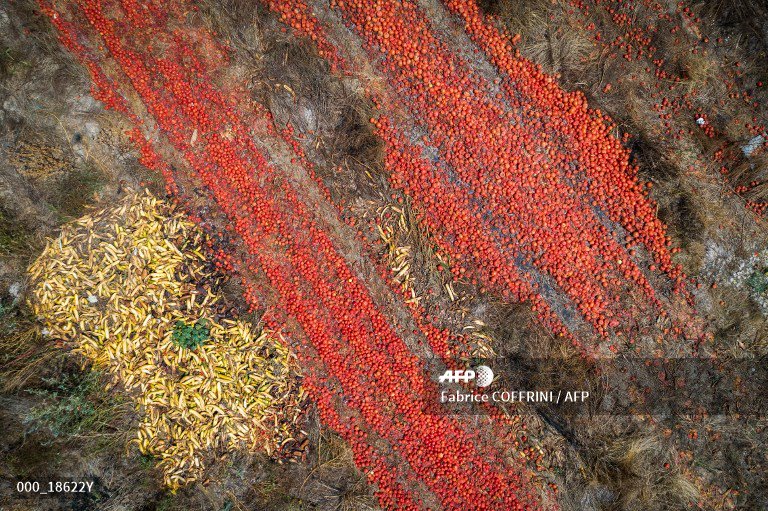 #Switzerland Aerial view of tomatoes dumped on a field near Perly-Certou, as a heatwave sweeps across Europe. Too soft or too ripe, the tomatoes are thrown because of the heat that generated a sudden overproduction Photo @Coffrinews #AFP

: image via Frédérique Geffard @fgeffard

AFP, 7 August 2018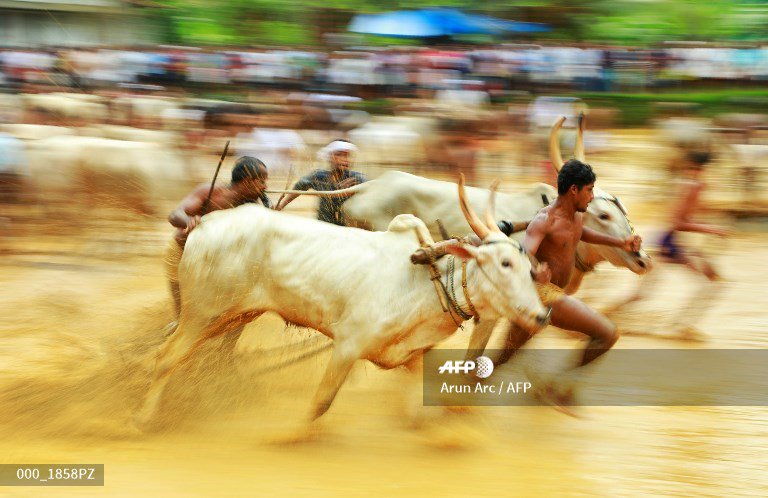 India Men race oxen in a paddy field during the 'Oorchatheli' festival in Kozhikode Photo Arun Arc

#AFP: image via Frédérique Geffard @fgeffard

AFP, 7 August 2018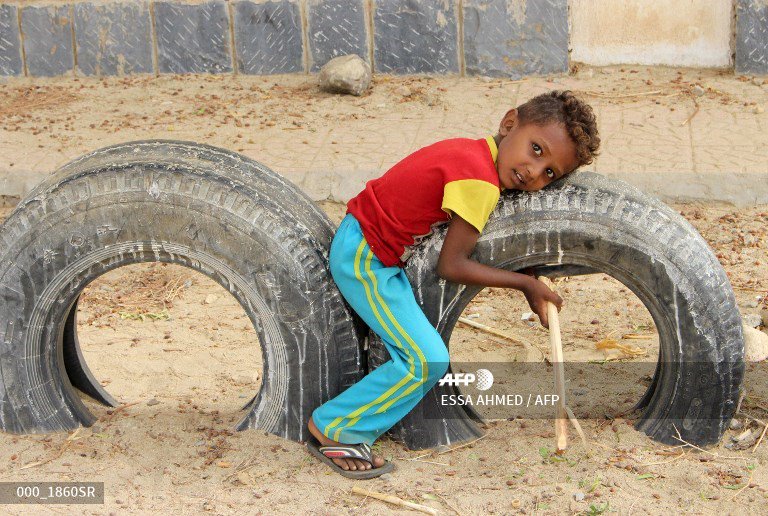 #Yemen A Yemeni child plays on used car tyres in the district of Hajjah province Photo Essa Ahmed
#AFP: image via Frédérique Geffard @fgeffard

AFP, 7 August 2018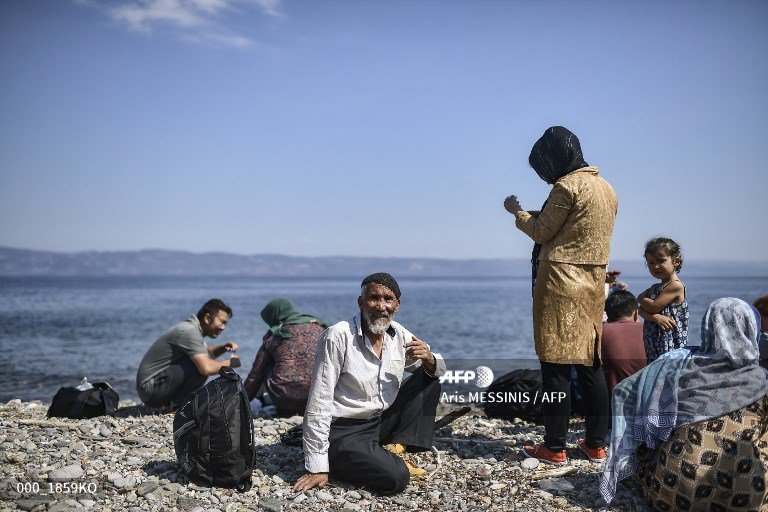 #Greece Migrants from Afghanistan arrive
on the island of Lesbos

after crossing the Aegean Sea from Turkey with a dinghy More than 1,500 migrant deaths in Mediterranean this year: UNHCR Photo @ArisMessinis
#AFP: image via Frédérique Geffard @fgeffard

AFP, 7 August 2018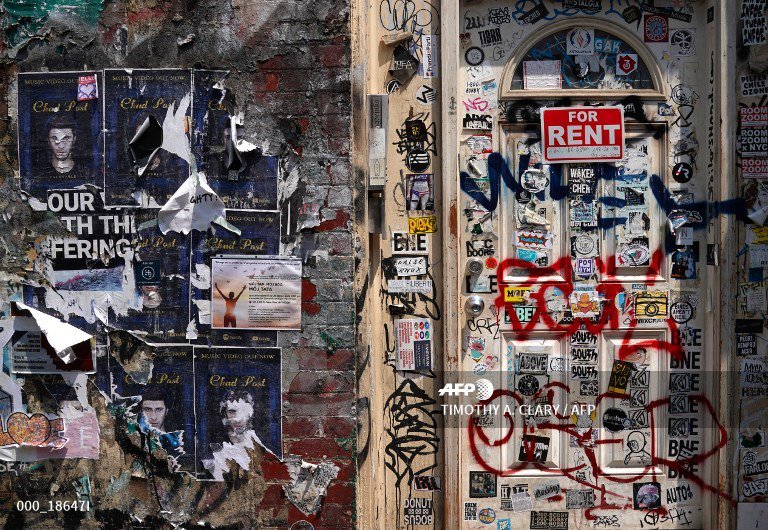 #USA View of a "For Rent" sign on a graffiti filled door in the Williamsburg section of Brooklyn, New York. Williamsburg is a magnet for soi-disant artists and home to one of the largest Hasidic Jewish communities in the United States. Photo @timothyaclary
k

#AFP: image via Frédérique Geffard @fgeffard

AFP, 7 August 2018
NYC 2016 / 9247
| final cut
for 'WARN'D IN VAIN' , the book i 'm trying to edit and design last year, a NYC story on a parallel line with the Argonautic myth. I 'll try to make a crowdfunding campaign in September to be able to print the book this year. 'WARN'D IN VAIN' is a twin story of 'BACK TO NOWHERE', a Minotaur inspired tale from Crete, hopefully to be published some day in the future
.: photo by dirtyharrry, 6 August 2018
Untitled
: photo by Julie Paterson, 14 June 2016
Untitled
: photo by Julie Paterson,

2

4

October

201

7
Untitled
: photo by Julie Paterson, 17 December 2015
Untitled
: photo by Julie Paterson, 20 April 2017
Untitled
: photo by Julie Paterson, 30 May 2018
Untitled
: photo by Julie Paterson, 30 May 2018
Untitled
: photo by Missy Prince, 5 August 2018
Yumeji, Sagami

S

ansen Park, Ebina, August 2013
: photo by Shin Noguchi, 10 August 201

3
Yumeji, Sagami

S

ansen Park, Ebina, August 2013
: photo by Shin Noguchi,
10 August 201

3
Yumeji, Sagami

S

ansen Park, Ebina, August 2013
: photo by Shin Noguchi,
10 August 201

3
Untitled [Sagar Colony, Jodhpur,

R

ajasthan]
: photo by Dimi

tris Makrygiannakis

,
30 November 2014
Untitled [Sagar Colony, Jodhpur,

R

ajasthan]
: photo by Dimi

tris Makrygiannakis

,
30 November 2014
Untitled [Sagar Colony, Jodhpur,

R

ajasthan]
: photo by Dimi

tris Makrygiannakis

,
30 November 2014
Untitled [Chumphon, Thailand]
: photo by noppadol maitreechit,
1 August 201

8
Untitled [Chumphon, Thailand]
: photo by noppadol maitreechit,
1 August 201

8
Untitled [Chumphon, Thailand]
: photo by noppadol maitreechit,
1 August 201

8
#09 [Soho, Lo

ndon

]
: photo by ch

risowenrichards

,
1

July

201

8
#09 [Soho, Lo

ndon

]
: photo by ch

risowenrichards

,
1

July

201

8
#09 [Soho, Lo

ndon

]
: photo by ch

risowenrichards

,
1

July

201

8