.
Boy with pudding bowl haircut, St Stephen's Green, Dublin: photo by Elinor Wiltshire, 1964 (National Library of Ireland)
They never tired of talking of it
the way one might talk about not another country
It was where they'd come from. There, things
had not been the way they are here
oh soft and easy like this
grinding their large strong fists
into your small weak arm.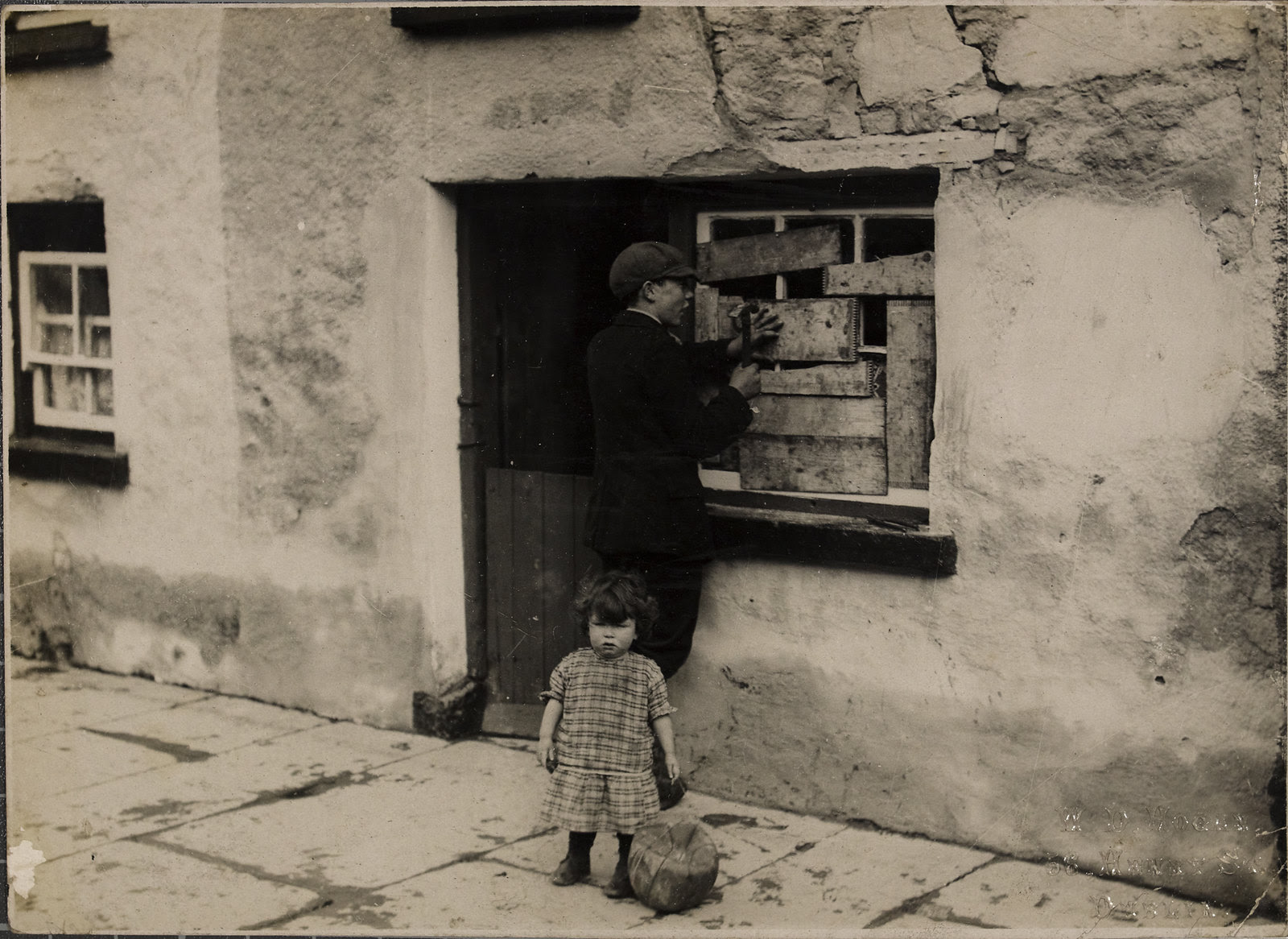 House in Tippermore in aftermath of raid by tans -- boy boarding up window and small child with deflated ball: photo by W.B. Hogan, 1921 (Hogan-Wilson Collection, National Library of Ireland)
Boats moored by the harbour, Schull, County Cork: photo by Fergus O'Connor, c. 1910 (Fergus O'Connor Collection, National Library of Ireland)