'
Fog settles on the deserted streets of San Miguel Cuevas, a Mixtec village in the highlands of Oaxaca; over 80% of its population has emigrated to the United States, leaving it little more than a ghost town
: photo by

Matt

Black (Matt Black Photography)
...

Jimmy Santiago Baca: Immigrants in Our Own Land
We are born with dreams in our hearts,
looking for better days ahead.
At the gates we are given new papers,
our old clothes are taken
and we are given overalls like mechanics wear.
We are given shots and doctors ask questions.
Then we gather in another room
where counselors orient us to the new land
we will now live in. We take tests.
Some of us were craftsmen in the old world,
good with our hands and proud of our work.
Others were good with their heads.
They used common sense like scholars
use glasses and books to reach the world.
But most of us didn't finish high school.
The old men who have lived here stare at us,
from deep disturbed eyes, sulking, retreated.
We pass them as they stand around idle,
leaning on shovels and rakes or against walls.
Our expectations are high: in the old world,
they talked about rehabilitation,
about being able to finish school,
and learning an extra good trade.
But right away we are sent to work as dishwashers,
to work in fields for three cents an hour.
The administration says this is temporary
So we go about our business, blacks with blacks,
poor whites with poor whites,
chicanos and indians by themselves.
The administration says this is right,
no mixing of cultures, let them stay apart,
like in the old neighborhoods we came from.
We came here to get away from false promises,
from dictators in our neighborhoods,
who wore blue suits and broke our doors down
when they wanted, arrested us when they felt like,
swinging clubs and shooting guns as they pleased.
But it's no different here. It's all concentrated.
The doctors don't care, our bodies decay,
our minds deteriorate, we learn nothing of value.
Our lives don't get better, we go down quick.
My cell is crisscrossed with laundry lines,
my T-shirts, boxer shorts, socks and pants are drying.
Just like it used to be in my neighborhood:
from all the tenements laundry hung window to window.
Across the way Joey is sticking his hands
through the bars to hand Felipé a cigarette,
men are hollering back and forth cell to cell,
saying their sinks don't work,
or somebody downstairs hollers angrily
about a toilet overflowing,
or that the heaters don't work.
I ask Coyote next door to shoot me over
a little more soap to finish my laundry.
I look down and see new immigrants coming in,
mattresses rolled up and on their shoulders,
new haircuts and brogan boots,
looking around, each with a dream in their heart,
thinking they'll get a chance to change their lives.
But in the end, some will just sit around
talking about how good the old world was.
Some of the younger ones will become gangsters.
Some will die and others will go on living
without a soul, a future, or a reason to live.
Some will make it out of here with hate in their eyes,
but so very few make it out of here as human
as they came in, they leave wondering what good they are now
as they look at their hands so long away from their tools,
as they look at themselves, so long gone from their families,
so long gone from life itself, so many things have changed.
...
Jimmy Santiago Baca (b. 1952): Immigrants in Our Own Land, 1977, from Immigrants in Our Own Land, 1979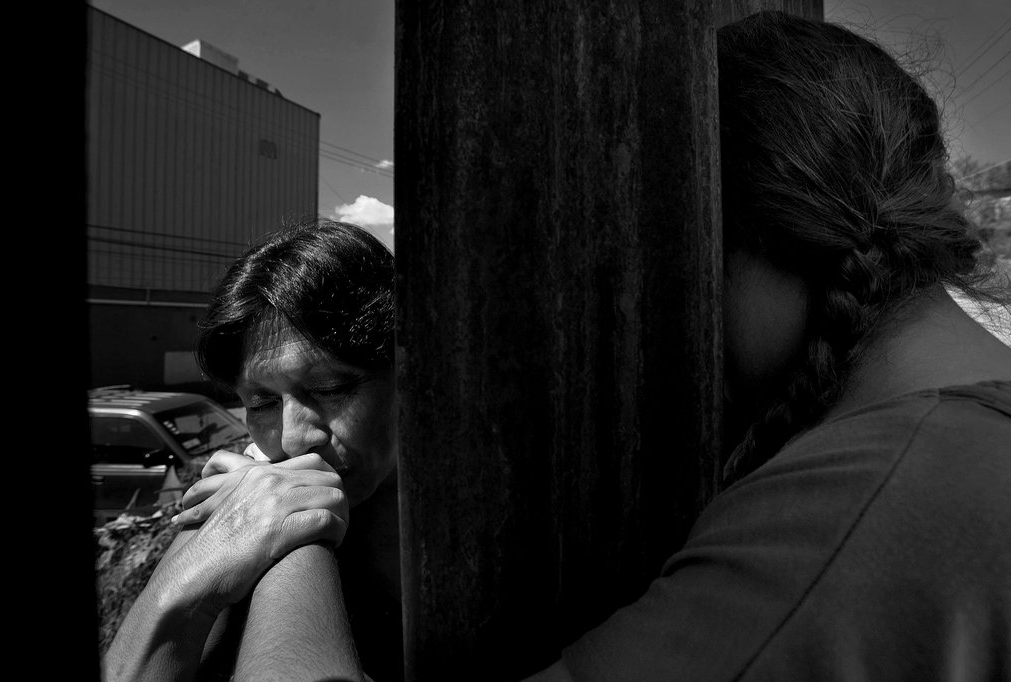 Adriana Gil Diaz, right, hugged her mother, Maria Antonia Diaz, who is on the Mexican side of the border from Nogales, Arizona: photo by Nick Oza via NYT Photo on twitter, 11 August 2014
Immigration activist asks of Obama, "Where is his courage?" "I don't understand why the President doesn't have the courage to really face Republicans and what they're saying," says Erika Andiola: photo by Jonathan Capeheart via The Washington Post, 3 September 2014

Immigrants use a raft to cross the Suchiate River: photo by Nick Oza via Newsweek, 10 July 2013

Arizona's law SB 1070 essentially made it a crime for the undocumented to set foot in the state: photo by Will Seberger / Zuma via Newsweek, 10 July 2013
The undocumented often equate law enforcement with immigration enforcement: photo by Eric Thayer / Reuters via Newsweek, 10 July 2013

The border: photo by Larry W. Smith / EPA via Newsweek, 10 July 2013
Left behind by his migrant children, an ailing man lies in his yard, San Miguel Cuevas, Mexico
: photo by Matt Black
, 2011 (Matt Black Photography)
Dressed for ceremonial dancing, a boy awaits the start of his town's Saint's Day celebration, San Pedro Chayuco, Mexico
: photo by Matt Black (Matt Black Photography)
A man leads the Saint's Day celebration, San Pedro Chayuco, Mexico
: photo by Matt Black (Matt Black Photography)
Sisters empty their family's corn crib. San Miguel Cuevas, Mexico:

photo by Matt Black (Matt Black Photography)
Rocks litter the ground of an eroded farm field. Santiago Mitlatongo, Mexico
:
photo by Matt Black (Matt Black Photography)
Harvesting a wrecked cornfield. Santiago Mitlatongo, Mexico: photo by Matt Black (Matt Black Photography)


An elderly man walks home from his remote cornfield. San Miguel Cuevas, Mexico
:

photo by Matt Black (Matt Black Photography)
Awaiting the start of a burial at the village cemetery. San Miguel Cuevas, Mexico:
photo by Matt Black (Matt Black Photography)
An immigrant girl stands in the bathroom of a migrant camp. Hillsboro, Oregon
: photo by Matt Black (Matt Black Photography)
A Oaxacan immigrant mother feeds her daughter in a migrant worker's cabin. Hillsboro, Oregon: photo by Matt Black (Matt Black Photography)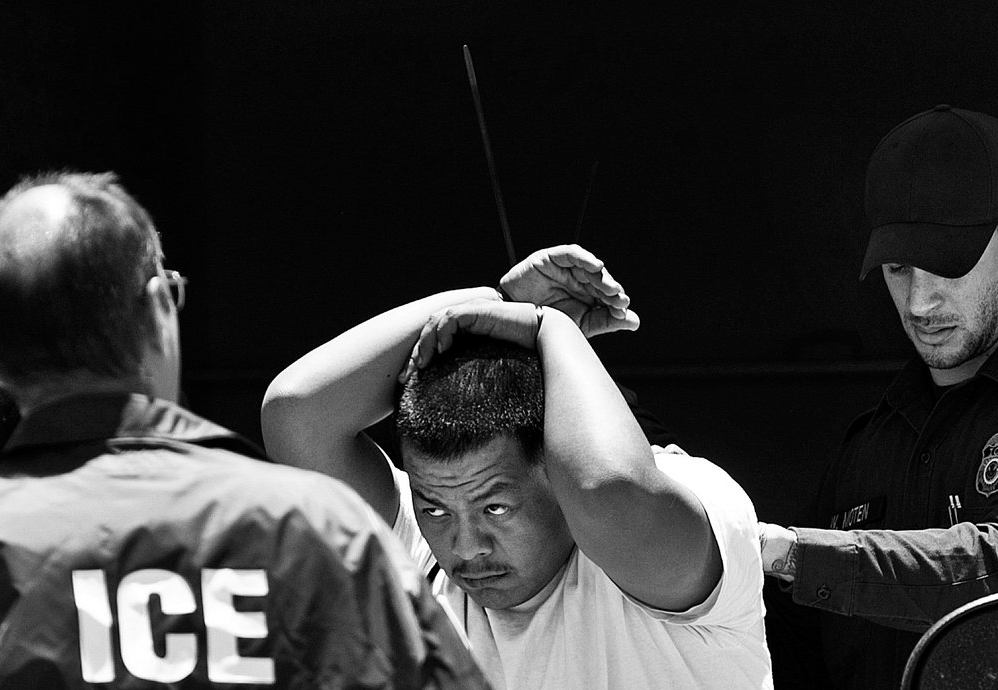 Immigration and Customs Enforcement Officers detained suspected human smugglers with 108 immigrants in West Phoenix. Most of the men and women were from Mexico, Guatemala, Honduras and El Salvador: photo by Nick Oza via NYT Photo on twitter, 11 August 2014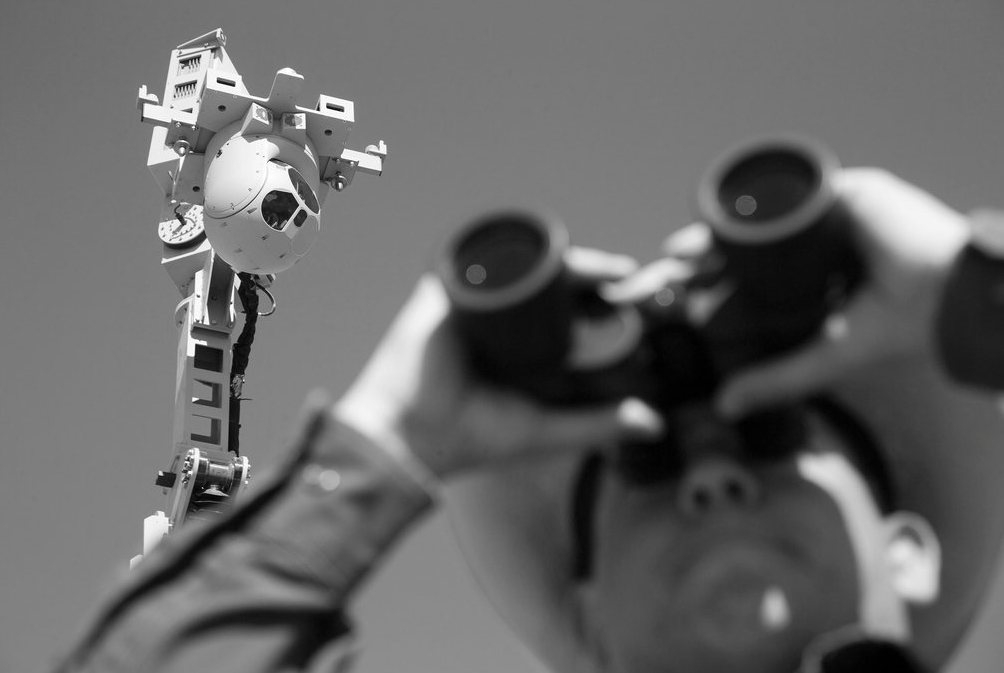 Marcos Soto, a Border Patrol agent, used high-tech security cameras to keep an eye on the United States border at one of the remote locations: photo by Nick Oza via NYT Photo on twitter, 11 August 2014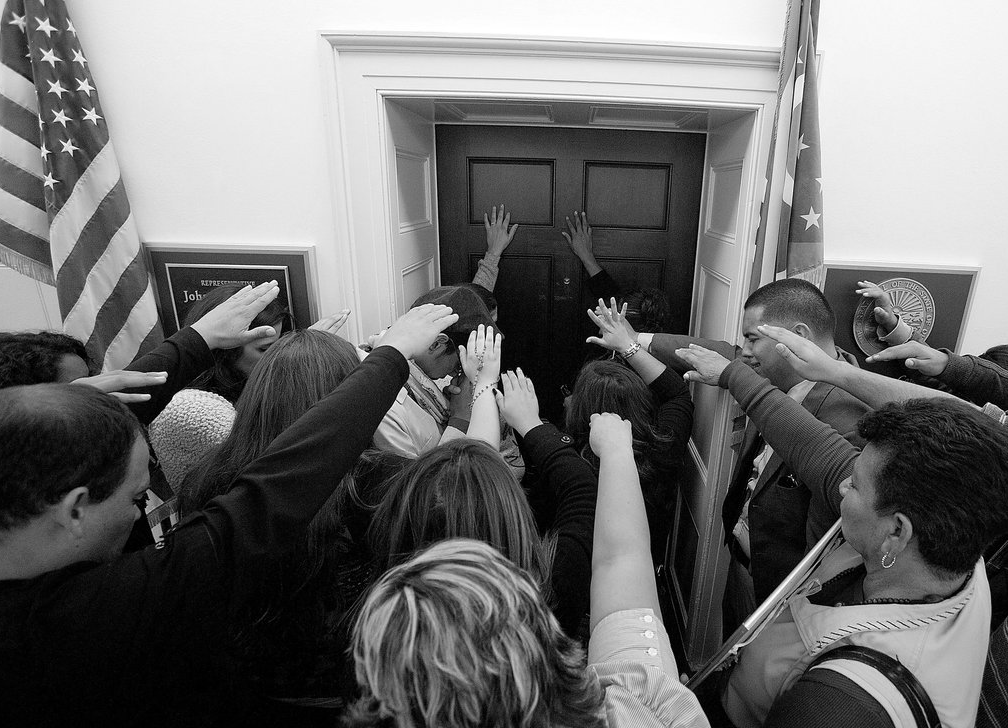 Immigration activists gathered to pray outside House Speaker John Boehner's office in Washington: photo by Nick Oza via NYT Photo on twitter, 11 August 2014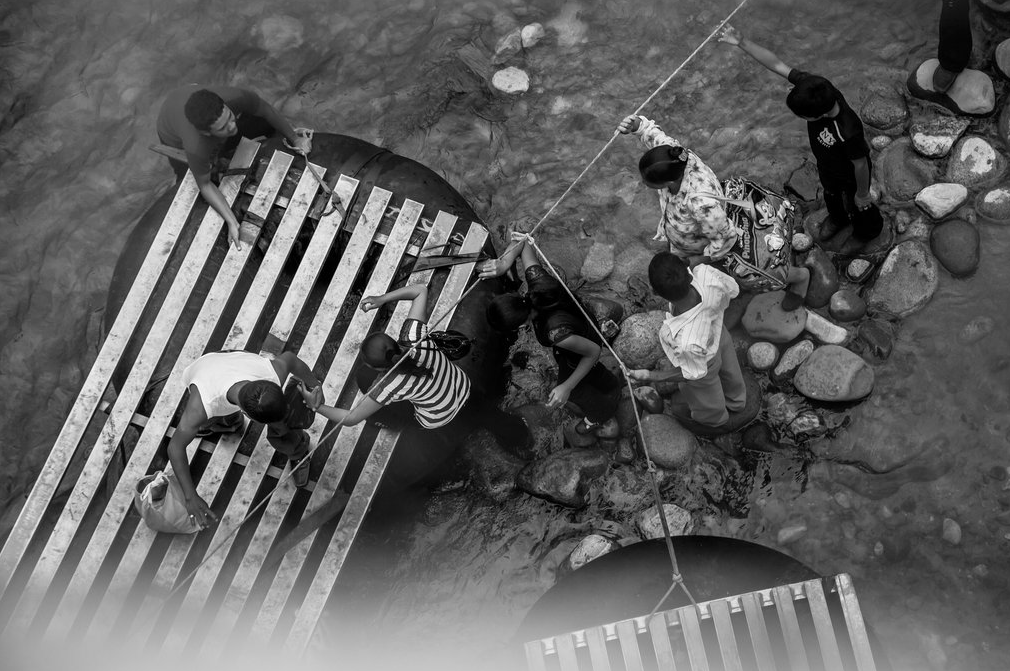 Immigrants used a raft to cross the Suchiate River: photo by Nick Oza via NYT Photo on twitter, 11 August 2014