.
Part of the body of a migrant protrudes from the sand on a beach in the Alqarbula area, east of the city of Tripoli, Libya. Workers for the Libyan Red Crescent collected nine bodies over two days after a boat sank off the east coast of the city of Tripoli.
: photo by
Mohamed Ben Khalifa / AP, 19 March 2016
Easter lilies in window on Fresno, bringing
back early maunderings
upon the idea of death, plain and simple, or
cosmetically clothed in familiar
ritual mollifications of
an ordinary uncanny or uncanny
ordinary, in which everybody lived
but only for a while... Then later
God would be there, positioned on a sort of dais
made of blue vaporous cloud
or else simply upon something large and vague
and your childish mind would be ever alive, wondering
what kind of lounge furniture do they have in heaven
a cloud, awash in a soft spray of golden
yellowish light... God-light... perhaps extending a hand
or more likely ignoring your presence
as though you hadn't really died
yet, but were just being treated to a brief
preview of the festivities, which for that
matter didn't really appear to have anything festive in them
certainly no

creaturely

joy or solid colour or sweet wild song
for without the material world, how
throw together a halfway decent festivity?
Is there no change of death in paradise?
When they roll away the stone, does light pour in?
Are there, like... snacks?
The idea of death
in the mind of a child
is an idea wasted on an unformed mind
way back when, in the pre-world
before imagination died
God would be there, in that spray of golden
yellowish light
coming out of a bright mist of cloud
through which one might walk
or fall... that wide water
without sound
but for the soft calls of the wood doves
beside a pool in Palestine
along the Perkiomen,
the deer coming down to water,
the quail uttering their spontaneous cries
as Jesus walk

s

off
with Pontius

P

ilate and Pontius Pilate's dog
into the stars, on a beam of light
but are these memories or dreams
or the mere last blurts of the imagination of the child
from under the pillowcase
in the moments of forgetting
something important, what is it again?
... what is there left to believe?
He walks with me and he talks
with me and he calls me his own
as we walk out into the cosmic dark
on the broad beam of light
across that wide water without sound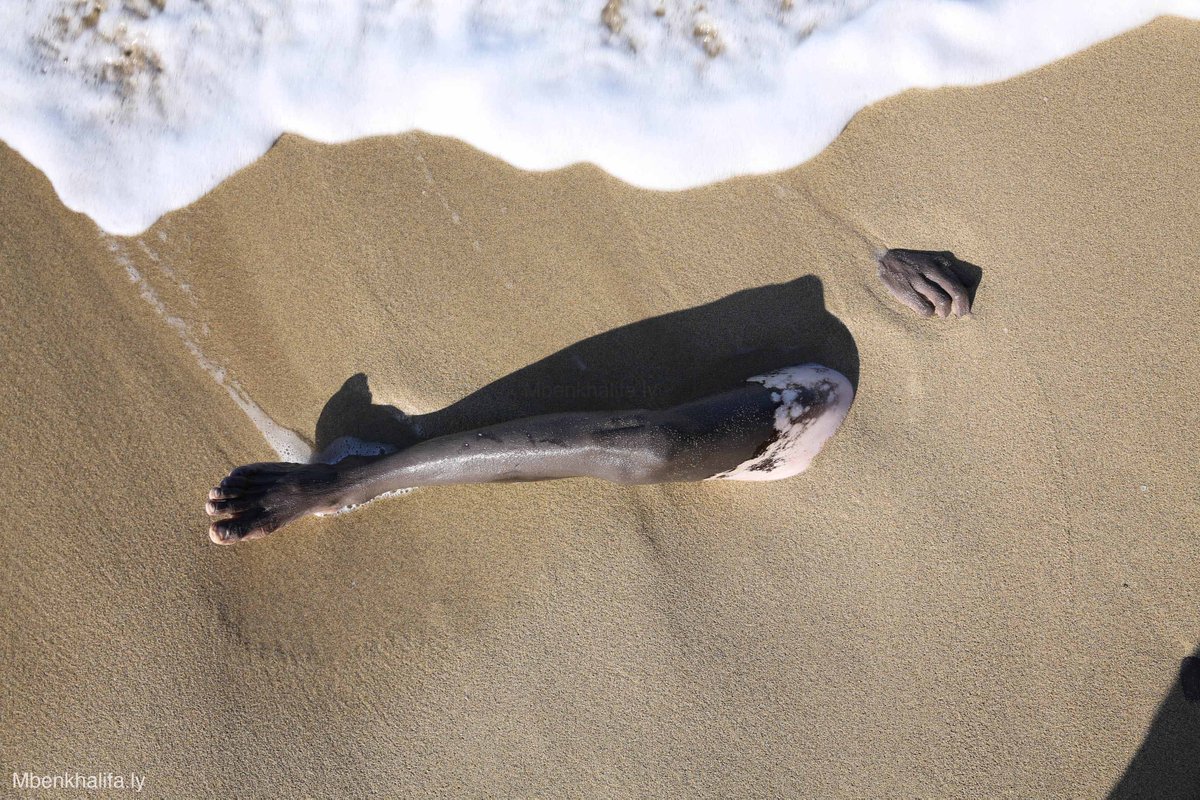 A very painful picture of a lifeless body buried under sand of Garabulli beach east of Tripoli #libya #migrant crisis
: image via Mohamed Ben Khalifa @mbenkhalifaly, 22 March 2016
A very painful picture of a lifeless body that is buried under the sand of Garabulli beach east of Tripoli, Saturday, March 19, 2016
The more painful part is that this lifeless body was added by the

R

ed

C

rescent to another 11 lifeless bodies saved in death bags on the beach since last Friday March 18th, as there wasn't any legal department responsible for the burial ceremony.
The Red Crescen

t mentioned that the death fridges in Tripoli medical center were ruined and the central hospital's death fridges are full, therefore those lifeless bodies couldn't be saved anywhere.
It's probably leading to a real disaster as the number of the lifeless bodies is expected to be increased by the coming days which will lead to spreading the diseases in the area.
The Red Crescent wasn't able to put all the lifeless bodies in death bags.
In addition it's very painful that those people couldn't find a place to live in when they were alive or a place to be buried in when they have passed away.
-- Mohamed Ben Khalifa, 22 March 2016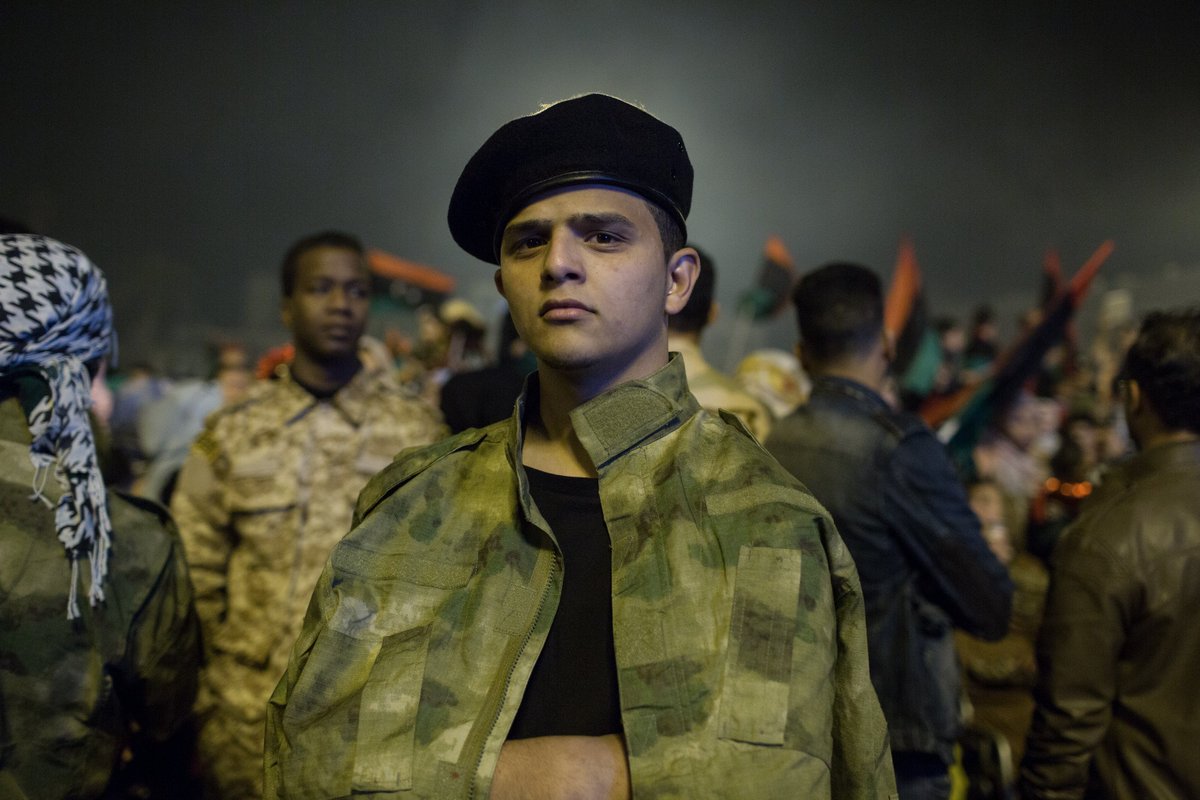 Guards with mood... Libya
: image via Mohamed Ben Khalifa @mbenkhalifaly, 22 February 2016
"Then the campaign took a darker turn..."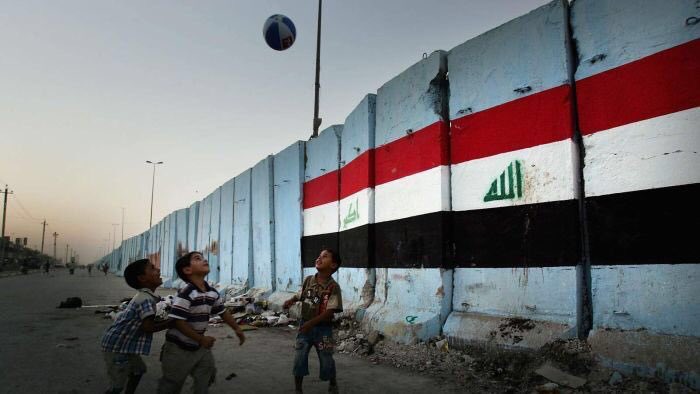 Suicide bomber kills 29 people at Iraq football stadium. #Iraq #RIP: image via Photos of Football @photosoffootball, 25 March 2016

[Welcome to the Free World, Brussels]: image via AFP news agency Verified account @AFP, 26 March 2016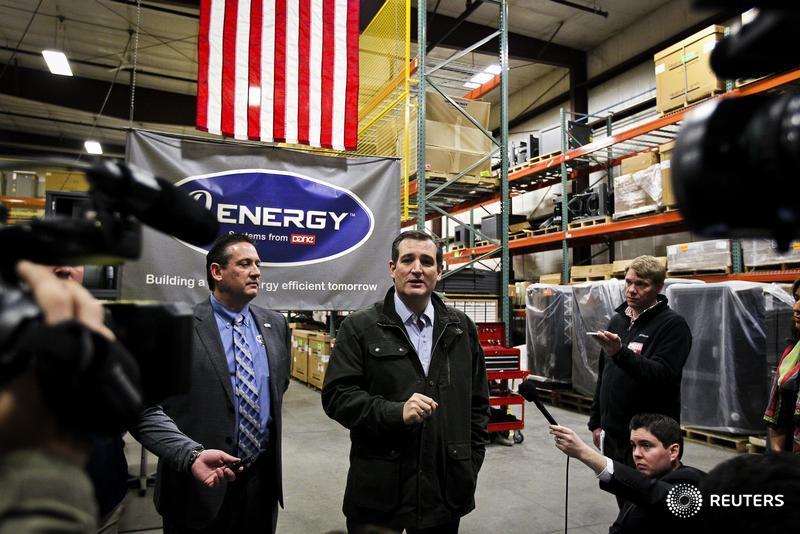 Cruz calls Trump a 'sniveling coward' @Election2016
: image via Reuters Politics @Reuters Politics, 25 March 2016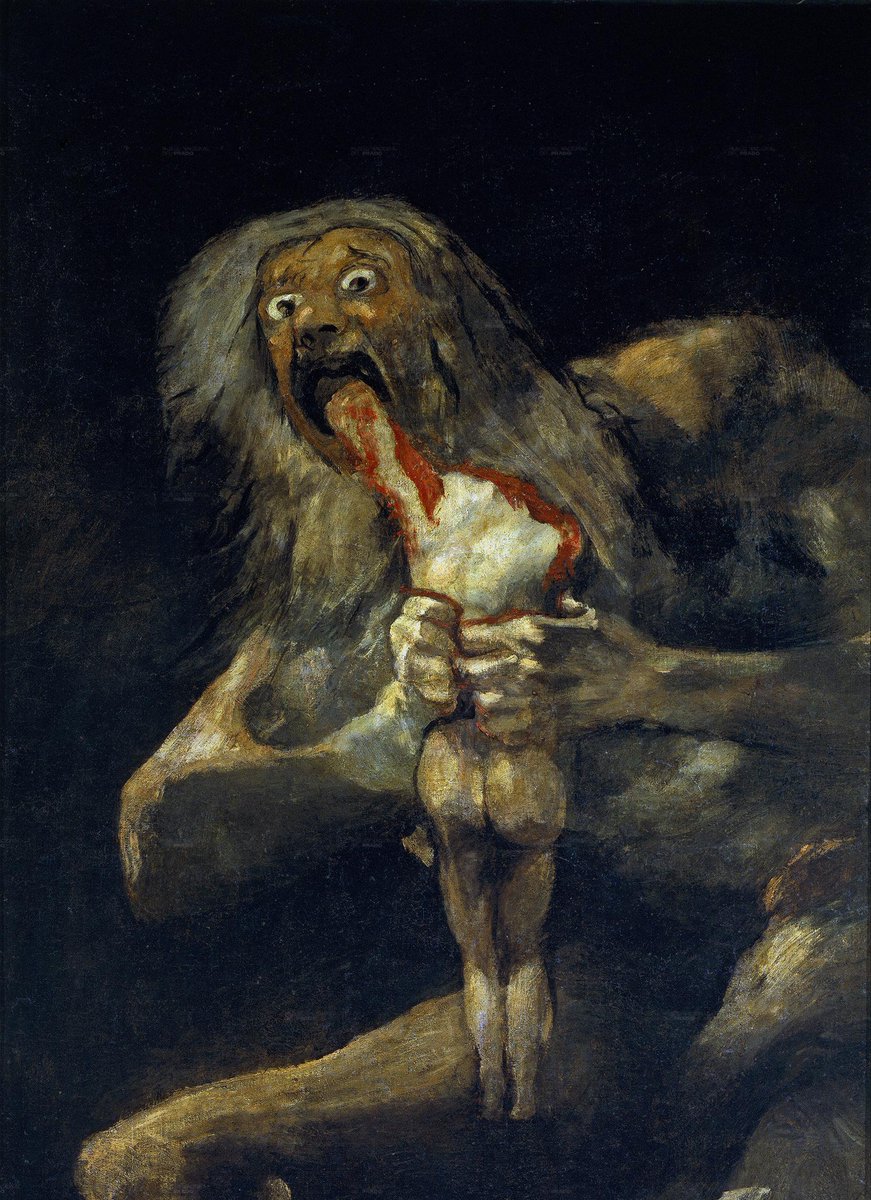 Campaign update: image via Matt Pearce @mattdpearce, 25 March 2016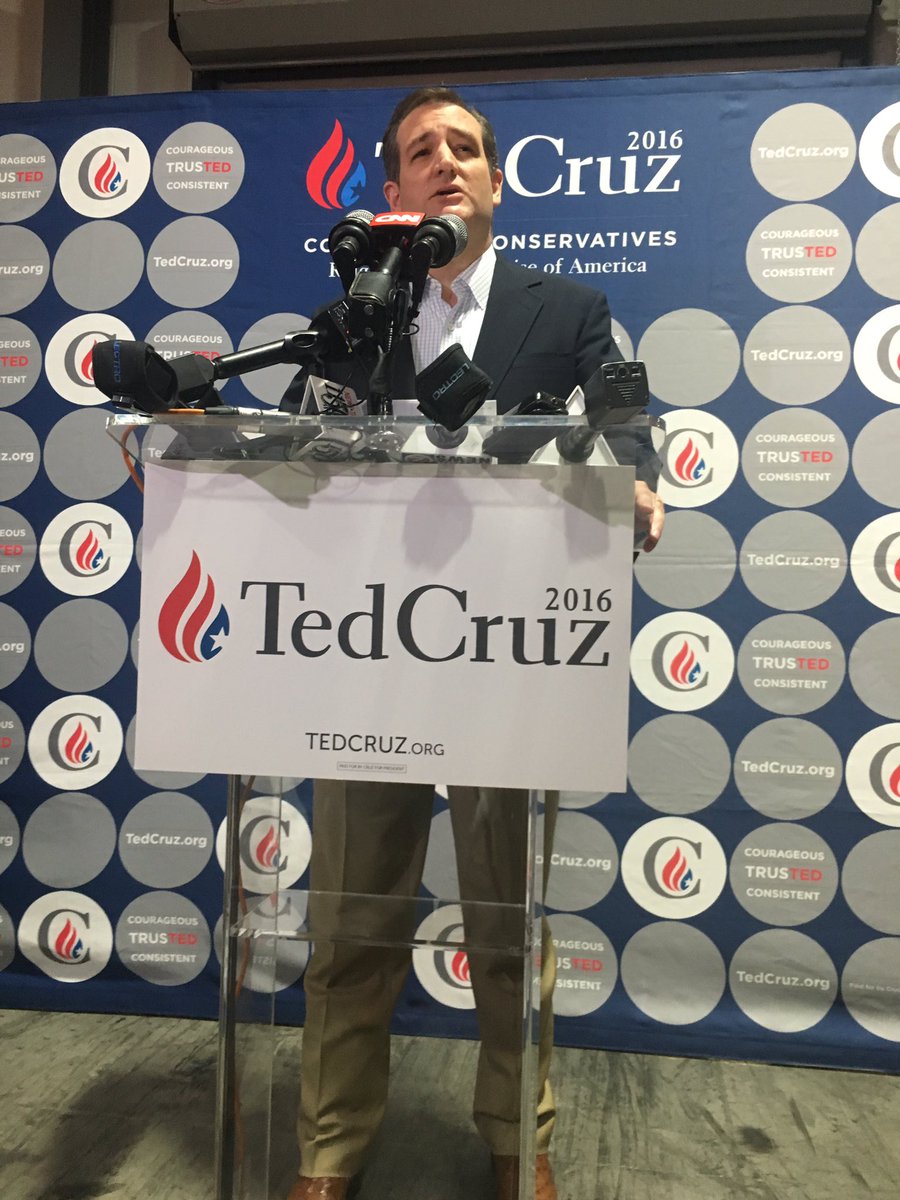 "Then the campaign took a darker turn..." "how low will Donald go? - @tedcruz in Wisconsin: image via Hallie Jackson @Hallie Jackson, 25 March 2016 Oshkosh, WI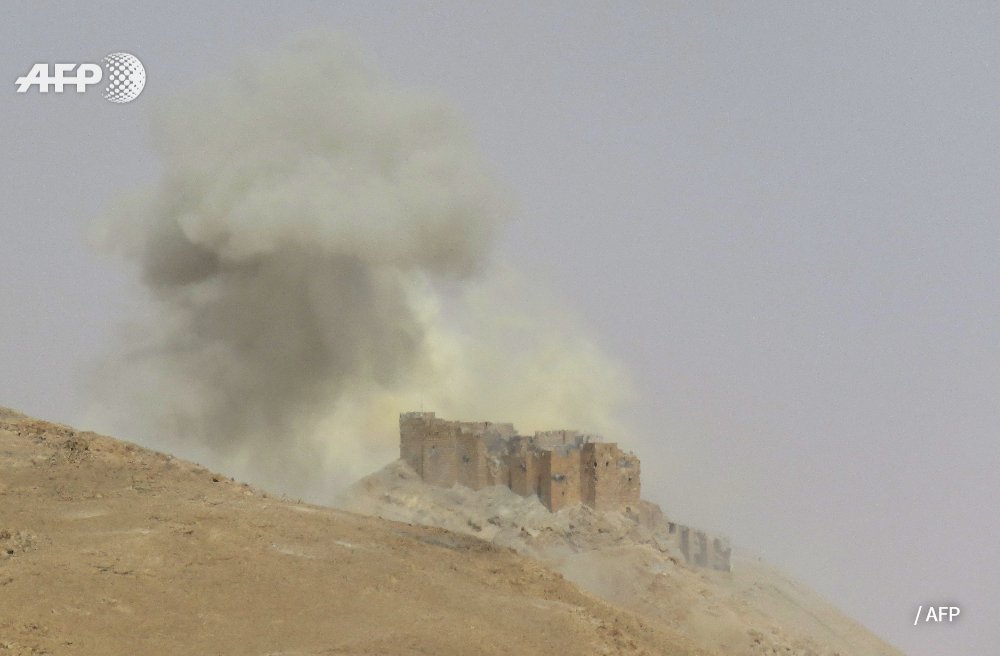 A blast near Palmyra citadel as Syrian troops reclaim 4,000-year-old city from Islamic State: image via AFP news agency Verified account @AFP, 25 March 2016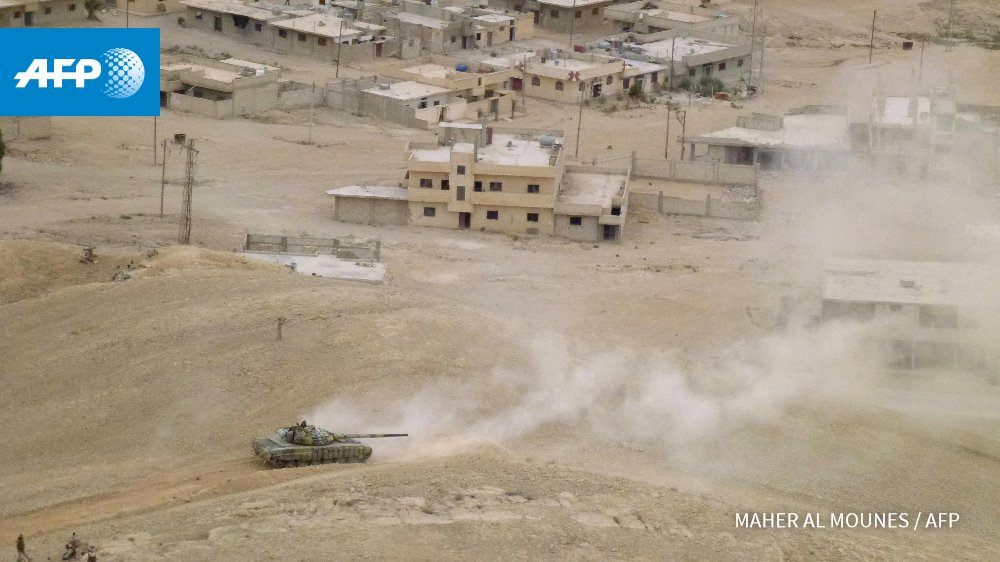 IS setbacks in Syria and Iraq: image via AFP news agency @AFP, 26 March 2016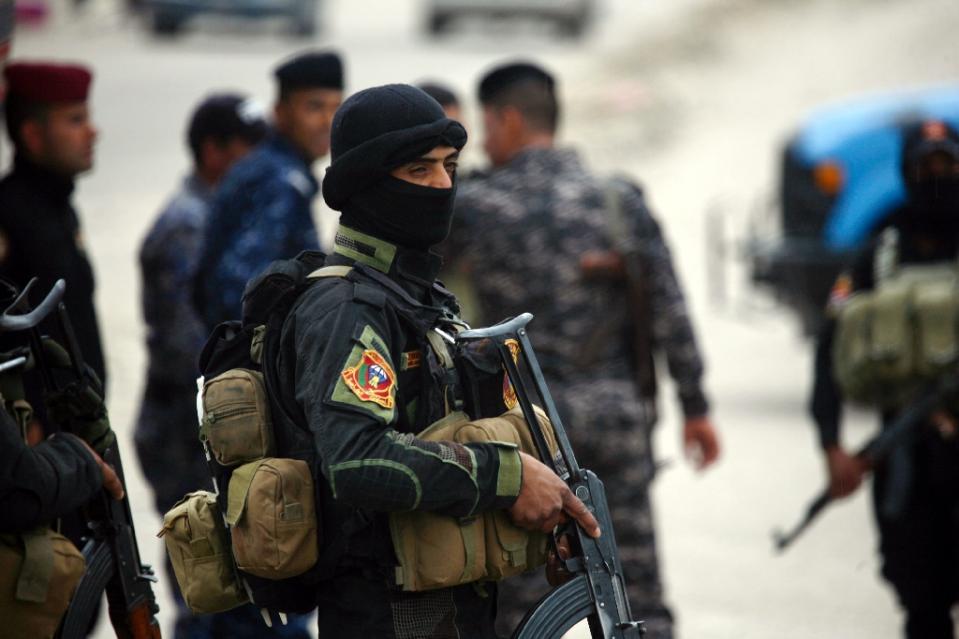 Suicide bombers kill three soldiers in attack on Iraq base: image via Yahoo News @Yahoo News, 26 March 2016
Yemeni tribesmen from the Popular Resistance Committees, supporting forces loyal to Yemen's Saudi-backed President Abedrabbo Mansour Hadi, hold a position during clashes with Shiite Houthi rebels west of the city of Taez
: photo by Ahmad Al-Basha / AFP, 21 March 2016

An Indian artist works on a clay figure of Gopal, a Hindu idol, in Kolkata, India. Hundreds of families make their living from idol-making figures. Most of the effigies of deities are immersed in the river during Hindu festivals.: photo by Bernat Armangue / AP, 19 March 2016


Fans try to get out of the way after San Francisco Giants third baseman Matt Duffy loses his bat in the third inning during a spring training game against the Arizona Diamondbacks at Salt River Fields at Talking Stick in Scottsdale, Arizona
: photo by Rick Scuteri / USA Today Sports / Reuters, 23 March 2016
A woman wearing a traditional "Mantilla" coverchief stands during the "Gitanos", or The Gypsy, brotherhood procession in Ronda, Spain, during Holy Week
: photo by Jorge Guerrero/AFP, 20 March 2016
A ram stands pegged to the ground ahead of a ram fighting competition held at the National Stadium in Lagos, Nigeria. With eight weight categories and referees, the Ram Lovers Association of Nigeria (RLAM) is working to bring ram fighting into the mainstream by enforcing a strict set of rules to ensure ram safety and fair play. Hundreds of people gathered under a blazing sun to watch the rams fight on a sandy pitch, fenced off with orange and blue rope. The Nigerian ram-fighting rules state that at the start of a tournament rams are allowed to hit 30 blows before the referee calls a tie. By the finals, rams can head-butt up to 100 times
.: photo by Stefan Heunis / AFP, 20 March 2016
Boys play near rubble of damaged buildings in the rebel held besieged town of Douma, eastern Damascus suburb of Ghouta, Syria
: photo by Bassam Khabieh / Reuters, 19 March 2016

Indian revelers, faces smeared with colored powder, dance during Holi celebrations, or the Hindu festival of colors in Allahabad, India: photo by Rajesh Kumar Singh / AP, 24 March 2016


A refugee sets himself and a fellow refugee on fire during a protest demanding the Greek-Macedonian border be opened, at a makeshift camp near the village of Idomeni, Greece: photo by Kostas Tsironis / Reuters, 22 March 2016
McLaren Honda's Spanish driver Fernando Alonso crashes into the wall after colliding with Haas F1 Team's Brazilian driver Esteban Gutierrez during the Formula One Australian Grand Prix in Melbourne: photo by Max Blyton / AFP, 20 March 2016
A member of security (left) tries to break up a scuffle between an anti-Donald Trump protester, out of picture, and another person (right) as the Republican presidential candidate was speaking during a campaign rally in Tucson, Arizona: photo by
Ross D. Franklin / AP, 19 March 2016
An Indian Hindu widow smeared with colors sits and watches others playing during Holi celebrations at the Gopinath temple, 180 kilometers (112 miles) southeast of New Delhi, India. A few years ago this joyful celebration was forbidden for Hindu widows. Like hundreds of thousands of observant Hindu women they would have been expected to live out their days in quiet worship, dressed only in white, their very presence being considered inauspicious for all religious festivities: photo by
Manish Swarup / AP, 21 March 201

6
A policeman stands guard at the Midi train station following bomb attacks in Brussels, Belgium: photo by
Christian Hartmann / Reuters, 22 March 2016
In this framegrab taken from VTM, armed police officers escort Salah Abdeslam to a police vehicle during a raid in the Molenbeek neighborhood of Brussels, Belgium. The identity of Salah Abdeslam was confirmed Saturday 19 March 2016, by French police and deputy mayor of Molenbeek, Ahmed El Khannouss quoting official Belgium police sources. After an intense four-month manhunt across Europe and beyond, police on Friday captured Salah Abdeslam, the top suspect in last year's deadly Paris attacks, in the same Brussels neighborhood where he grew up.: photo by AP, 18 March 2016
Penitents from the "Real Hermandad del Santisimo Cristo de las Injurias—El Silencio" brotherhood parade during a Holy Week procession in the northwestern Spanish city of Zamora: photo by
Cesar Manso / AF, 23 March 2016
The Airlander 10 airship in its hangar during its media launch at Cardington Airfield in Shortstown near Bedford. The Airlander, which was originally developed for the US military, is 300 feet (91 metres) long, according to its British maker, Hybrid Air Vehicles. The Airlander is essentially three streamlined airship-type bodies merged into one with wings and rotary engines.: photo by
Adrian Dennis / AFP, 21 March 2016
A girl cries in front of injured people at the scene of an explosion on the pedestrian Istiklal avenue in Istanbul, Turkey. A suicide bombing ripped through a famous shopping street in central Istanbul killing four people and injuring dozens less than a week after an attack by Kurdish rebels left 35 dead in Ankara.: photo by AFP 19 March 2016
Shaun Lee, nephew of the late former prime minister Lee Kuan Yew, takes a photo of a portrait made up of 4877 erasers bearing the Singapore flag ahead of the first anniversary of Lee's passing in Singapore.
: photo by Edgar Su / Reuters, 20 March 2016
An Israeli spectator watches a giant T-Rex balloon during the Purim Parade and Festival in Petah Tikva, Israel: photo by
Oded Balilty / AP, 24 March 2016
Students of the special military school Saint-Cyr attend a ceremony as part of a presentation of a 15th-century ring believed to have been owned by French heroine Joan of Arc, at the theme park in Les Epesses, western France. The Puy du Fou foundation announced in early March 2016 to have bought the ring attributed to Joan of Arc and valued at 376,883 euros in Great Britain, but whose "authenticity could not be certified" by the L'Historial Jeanne d'Arc museum in Rouen.: photo by
Jean-Sebastien Evrard / AFP, 20 March 2016
An elephant attacks an Indian resident in a field in Baghasole, in the Burdwan district of West Bengal. Five people were killed by wild elephants that went on a rampage through a number of villages in eastern India, a local official said on 21 Marc. Another man was critically injured by the four elephants in West Bengal state on 20 March after they apparently strayed from their herd.: photo by
AFP, 20 March 2016
Air Force One carrying U.S. President Barack Obama and his family flies over a neighborhood of Havana as it approaches the runway to land at Havana's international airport for the first visit to Cuba by a sitting U.S. president in nearly 90 years: photo by Reuters, 20 March 2016

Miniature cars cover the dashboard of taxi driver Roman Donoso as he navigates the streets of downtown Santiago, Chile. Donoso said he has just 40 miniature cars inside his taxi, with hundreds more at home.: photo by Esteban Felix/Associated Press, 22 February 2016


An Iranian woman walks past a graffiti depicting bird wings in downtown Tehran: photo by Behrouz Mehri/AFP, 25 February 2016
Pink's Towing hauls the big head from MOSH over the Acosta Bridge to Hemming Park. The giant mouth that has served as the entrance to the Museum of Science and History's The Body Within exhibit since 2009 was moved to its new home in Hemming Park in downtown Jacksonville, Florida: photo by Bob Self/The Florida Times-Union via AP, 25 February 2016


A woman carries a boy through a flooded alley following a heavy rain in Jakarta, Indonesia: photo by Dita Alangkara/Associated Press, 26 February 2016


A Palestinian girl dressed in a traditional outfit walks in a field near her house in the Bureij refugee camp in central Gaza: photo by WAC/AFP, 7 February 2016
Palestinian children play in old damaged cars in Gaza City's eastern suburb of Al-Shejaiya. Scrap dealers collect the remains of old vehicles near the border with Israel.: photo by Mohammed Abed/AFP, 3 February 2016


A 6-month old female giant panda cub, an offspring of Xing Xing, formerly known as Fu Wa and Liang Liang, formerly known as Feng Yi, plays with a soft-toy panda at the Giant Panda Conservation Center at the National Zoo in Kuala Lumpur, Malaysia. Two giant pandas have been on loan to Malaysia from China for 10 years since May 21, 2014, to mark the 40th anniversary of the establishment of diplomatic ties between the two nations.: photo by Joshua Paul/Associated Press, 18 February 2016
A Pakistani vendor who sells corns to earn a living for his family, waits for customers in Karachi, Pakistan: photo by Shakil Adil/Associated Press, 23 February 2016


A Bangladeshi worker uses a welder to make repairs to a large ferry, at a dockyard on the river bank of Buriganga, Dhaka, Bangladesh. At least twenty-eight dockyards occupying 30.96 acres of the Buriganga shore have been in operation without proper safety measures and guidelines
.: photo by Abir Abdullah/EPA, 18 February 2016
A man is silhouetted against a wall as he walks

through

an alley

in

a slum in Jakarta, Indonesia: photo by Dita Alangkara/Associated Press, 18 February 2016
A person rides a moped on an empty street with the sign of destinations in each lane in Tokyo, on the National Foundation Day holiday
: photo by Eugene Hoshiko/Associated Press, 11 February 2016
Palestinian youth, members of a Gazan martial art group, perform fire breathing at ruins of a house that was destroyed in the 2014 Israeli invasion, in Beit Hanoun in the northern Gaza Strip: photo by Mohammed Abed/AFP, 11 February 2016
A man rows a small wooden boat on a misty morning on Inya lake in Yangon, Myanmar: photo by Gemunu Amarasinghe/Associated Press, 20 February 2016