.
Palestinians herd sheep in the Judean desert between Jericho and Jerusalem
: photo by Ammar Awad/Reuters, 6 February 2016
After her pills the girl slept and counted
Pellet on pellet the regress of life.
Dead to the world, the world's count yet counted
Pellet on pill the antinomies of life.
Refused to turn, the way's back, she counted
Her several stones across the mire of life.
And stones away and sticks away she counted
To keep herself out of the country of life.
Lost tally. How the sheep return to home
Is the story she will retrieve
And the only story believe
Of one and one the sheep returning home
To take the shapes of life,
Coming and being counted.
Josephine Miles (1911-1985): Tally from Collected Poems 1930-1983 (1983)

A flock of sheep walk

s

in the smoggy haze in a suburb of Beijing, where poor air quality has proved to be a persistent health hazard: photo by Lintao Zhang / The New York Times, 15 January 201

5
Silence of the lambs. Narkanda, Himachal, India: photo by Manik Sharma via the land below water, 2016

Fair Day, Glenties, County Donegal: photo by Robert French, c. 1890-1910 (Lawrence Photograph Collection, National Library of Ireland)

Sheep farmers try to round up a flock as they walk through a cloud of ash pouring out of the erupting Grimsvoetn volcano in Mulakot: photo by Vilhelm Gunnarsson/AFP, 22 May 2011
Sheep on an Irish road
: photo by Thorsten Pohl, August 2003
Sheep staring, Langholm, Dumfriesshire, Scotland: photo by Bug in Box, 10 October 2009
Afield, Langholm, Dumfriesshire, Scotland: photo by Bug in Box, 10 October 2009
Sheep graze on a field at the Siennese clays area near Asciano, Italy. The Crete Senesi, located in Tuscany, consists of an untouched natural landscape of hills and woods: photo by Max Rossi/Reuters, 2011


It seems there is no escaping a bit of rural decay is there. Ruined miners' houses with sheep, Cwn Ystradllyn, Wales: photo by Carl Jones, 23 June 2008
Life [Marand, Azarbayjan-e Sharqi, Iran]: photo by Seyed Mostafa Zamani, 29 September 2010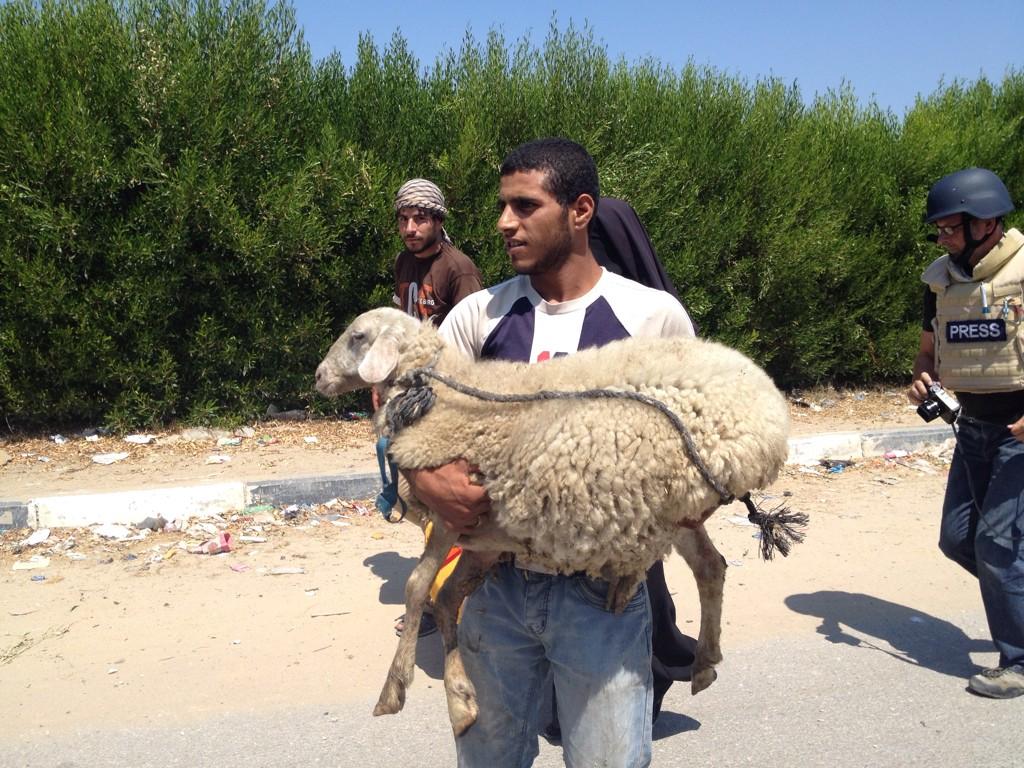 A villager attempts to rescue a sheep during Israel attack on frontline area of Zanna (Khan Younis), two miles from the border with Israel: photo by Hazem Balousha, 23 July 2014

That's a veeeery long queue to be security-checked into #Brussels Gare Central. Metro replacement buses working well: image via Ryan Heath @PoliticoRyan, 23 March 2016

Yisrael "Slim" Katz (middle) has said that Belgians spend too much time eating chocolate, rather than fighting terrorism: photo by Menahem Kahana via Huffington Post, 23 March 2016
That crass Katz critique: Peter Beaumont from Brussels, The Guardian, 23 March 2016
Israel's minister of transport, intelligence and atomic energy has delivered a harsh critique of Belgian anti-terrorism strategy shortly after co-ordinated attacks claimed by Isis that left at least 31 people dead.
In jarring and unsympathetic language, Yisrael Katz declared in an interview on Israel Radio: "If in Belgium they continue to eat chocolate and enjoy the good life with their liberalism and democracy, and do not understand that some of the Muslims there are planning terror, they will never be able to fight against them."
Katz's crass remarks came amid a flurry of columns in the Israeli media and remarks by security experts, criticising the European strategy against Isis, barely 24 hours since the deadly attacks -- and with a large element of victim blaming.
Also joining in was former Mossad director Shabtai Shavit, who echoed Katz's remarks, although in moderately less inflammatory language, blaming the attacks on Belgi

um

's "laid-back culture" in a country he described as "ultra-liberal, that exists with no governability".
"It is human nature to react only after large-scale disasters. An example is the September 11 terror attacks in New York. But immediately after the terror attack in New York, the US came to its senses and carried out extensive reforms, of a scope that it had not carried out since the end of the cold war. Homeland security in the US today, from the aspects of budgets and manpower, is the largest ministry in the US cabinet. They also upgraded their law enforcement and intelligence systems by the same degree.
"The European Union, in numbers, has more residents that the US. It could be that the disaster that befell them yesterday will finally wake them up. Isis succeeded in discerning, very well, the soft underbelly of western Europe. And that is Brussels, Belgium, a country that is ultra-liberal, that exists with no governability. It has had a transition government for years because it is impossible to form a real government. It is a country that is madeup of three ethnic groups with three languages, French, Flemish and German. It is a country in which the people don't know how to communicate with each other because of the language problems.
"There is a general laid-back culture. So the bad guys discerned this, and slowly but steadily, set up base there. They found fertile ground for building a base of helpers from their own people and religion. The Muslim quarters in Brussels are quarters that the police will not enter. In short, that is the situation today. And to get out of it, and this is not just Belgium, Europe has to come to its senses and to decide that this is a number one priority. Belgium is not on its own. We saw that it was a terrorist from Belgium who carried out the terror attack in France."
Katz's remarks were immediately condemned by Israeli opposition figures. "The government has devised a system to eradicate terrorism: stop eating chocolate," opposition MK Shelly Yachimovich tweeted.
For his part, the Zionist Union leader, Isaac Herzog, said: "Stop this contemptible talk. Where did you get the chutzpah to degrade innocent victims of terror? Where do you get this miserable cynicism from? This is a distortion of the most basic human morality. This is a painful moment internationally that obligates all people to identify with the bereaved families, whoever they are, and wish the wounded a speedy recovery."

#Israel soldiers mocking Palestinian TV reporter on-air. #BDS #IsraeliApartheidWeek #BrusselsAttacks: image via Dr. Basem Naim @basemn63, 23 March 2016
Suppressing criticism of Zionism on campus is catastrophic censorship
: image via Ben White @benabyad, 23 March 2016
The final report of the UC regents working group on principles against intolerance is a thinly disguised attempt to suppress academic freedom and stifle open debate on our campuses

: image via

Los Angeles Times, 23 March 2016
Suppressing criticism of Zionism on campus is catastrophic censorship

: Saree Makdisi and Judith Butler, Los Angeles Times, 23 March 2016
Carefully adorned in the language of moderation and tolerance, the final report of the UC regents working group on principles against intolerance is a thinly disguised attempt to suppress academic freedom and stifle open debate on our campuses.
The report presents itself as the solution to a problem that it is actually helping to manufacture. Its point of departure is the unfounded claim that "manifestations of anti-Semitism have changed and that expressions of anti-Semitism are more coded and difficult to identify." It then not so subtly shifts to a generalization so broad it sweeps all before it: "[O]pposition to Zionism often is expressed in ways that are not simply statements of disagreement over politics and policy, but also assertions of prejudice and intolerance toward Jewish people and culture." And so on to the inevitable coup de grace: "Anti-Semitism, anti-Zionism and other forms of discrimination have no place at the University of California."
In a few paragraphs, the report conflates two distinct phenomena: hatred of Jews on the one hand, and criticism of a political ideology on the other. The overall claim is that the latter

--

objections to the Israeli state, its military occupation, its demolition of homes, its two-tiered system of citizenship

--

is the new, covert form of anti-Semitism. These are issues regularly debated in public discourse; it is imperative that they be freely discussed in universities as well. But if the report is adopted, scholarship and teaching that include critical perspectives deemed "anti-Zionist" could be branded illegitimate, and open discussion shut down.
All forms of discrimination must be opposed, including anti-Semitism, but this report is neither inclusive nor balanced in its representation of how racism operates on our campuses. In an age of unprecedented Islamophobia, Arab and Muslim students have suffered overt prejudice and repression of their views, yet the document makes only passing reference to their experience. It is less interested in actual conditions of intolerance that we all must oppose than in singling out and redefining anti-Semitism to include political viewpoints that it seeks to suppress.
If the report is adopted, scholarship and teaching that include critical perspectives deemed "anti-Zionist" could be branded illegitimate, and open discussion shut down.
The report is merely the latest manifestation of a well-funded and increasingly desperate -- even panicky -- political campaign to eradicate criticism of Israeli policy from American campuses. A compelling student movement for Palestinian rights has emerged, as have a proliferation of Jewish voices distancing themselves from traditional Zionist narratives and affirming the Palestinian right to self-determination, freedom and equality. Not coincidentally, the focal point of this campaign has been an attempt to get universities to adopt a widely discredited State Department definition that collapses the distinction between criticism of Israel and hatred of the Jewish people.
Although the UC report claims the need to track "the evolving nature of anti-Semitism," what needs to be tracked instead is the drive to hijack, for malign political purposes, the definition of a genuine scourge. Ironically, by persistently misidentifying anti-Semitism, the promoters of this politicized new definition will, like the boy who cried wolf, make it more difficult to combat the real thing when it occurs.
Whereas the UC working group met with individuals and institutions unconnected to the university who have been promoting this redefinition of anti-Semitism, it seems to have made no effort to find balance by consulting the many scholars of Zionism, anti-Semitism and the question of Palestine on UC's own faculty, relying instead on a sophomoric dictionary entry on of Zionism.
And the report was produced under a cloud of external pressure by, among others, UC regent Richard Blum, who publicly issued a veiled threat: "My wife, and your senior senator" -- Dianne Feinstein -- "is prepared to be critical of this university," unless UC finds a way to punish the supposed new form of anti-Semitism.
The report is as bad as it sounds. Its adoption would be catastrophic. It would be a travesty to let UC become a place where censorship triumphs over the pursuit of truths, however uncomfortable some may find them.
Saree Makdisi is a professor of English and comparative literature at UCLA. Judith Butler is a professor of comparative literature at UC Berkeley and a member of the Coordinating Committee for the Academic Council of Jewish Voice for Peace.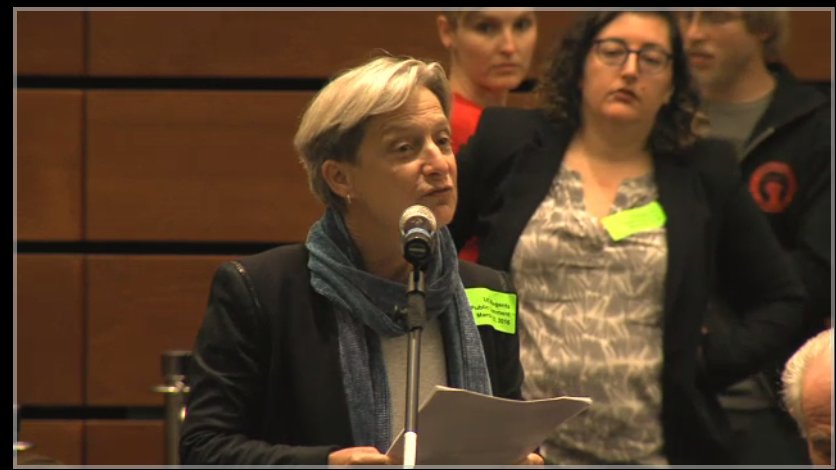 Judith Butler speaking to UC Regents: conflating anti-Zionism w/ antisemitism is censorship: image via JewishVoicesForPeace @jvplive, 23 March 2016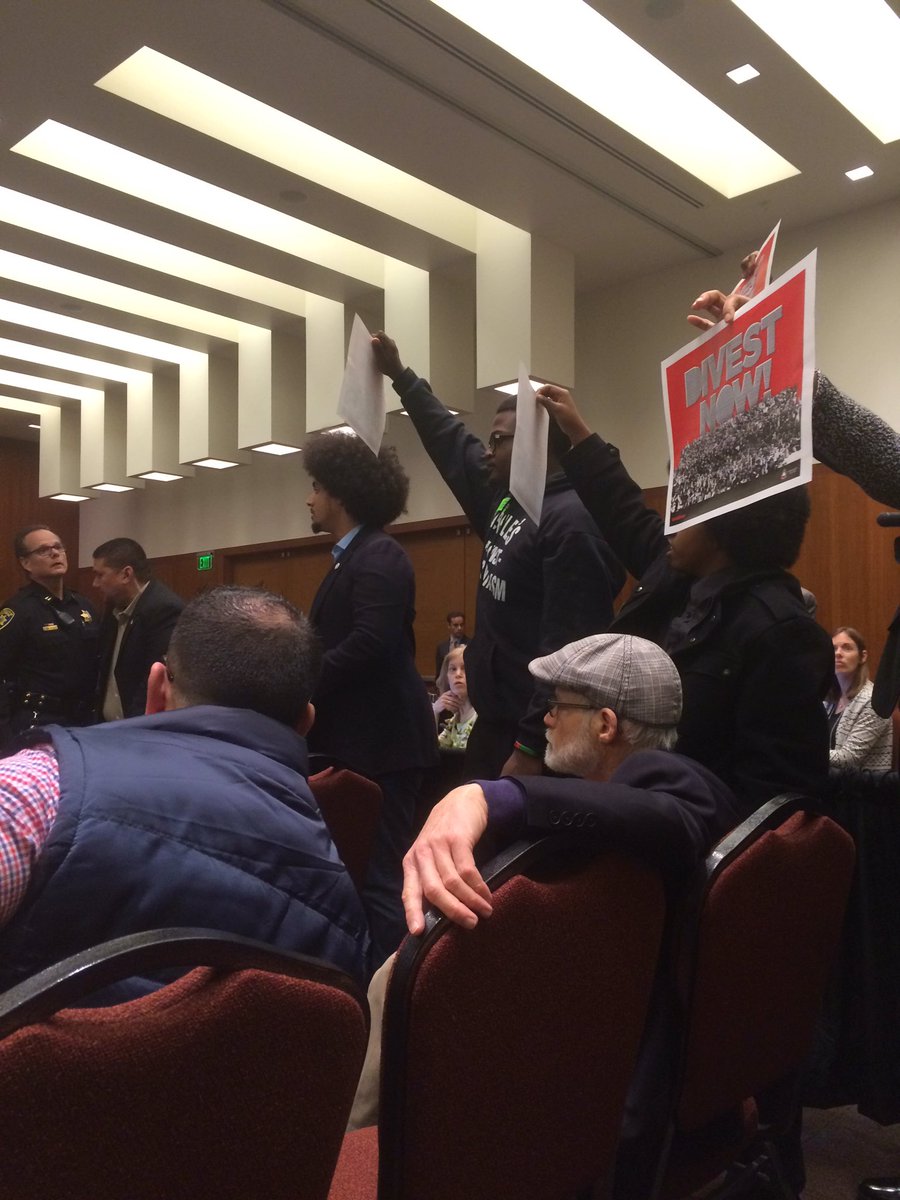 Black students demanding to speak. Student: "You invest in prisons but you wont let us speak!" UC Regents: "Public comment is over" Audience: #BlackLivesMatter: image via JewishVoicesForPeace @jvplive, 23 March 2016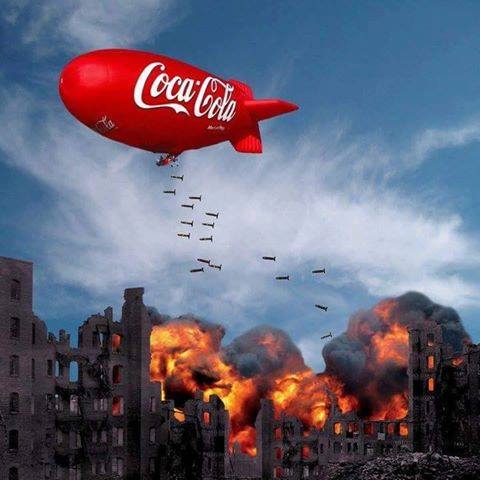 Boycott all the Supporters of #Israel. #Palestine: image via ISLAMIC freedom @islamicfreedom, 2 March 2016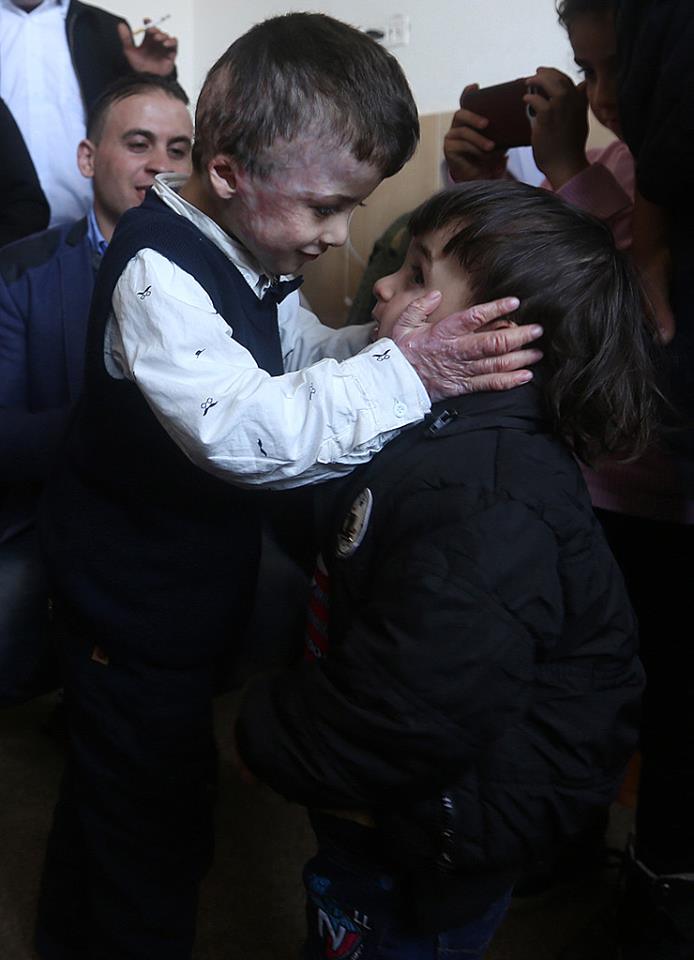 #Heartbreaking #Israel killed his family and did this to him: image via Mohammed Abdul Hay @MSham87, 23 March 2016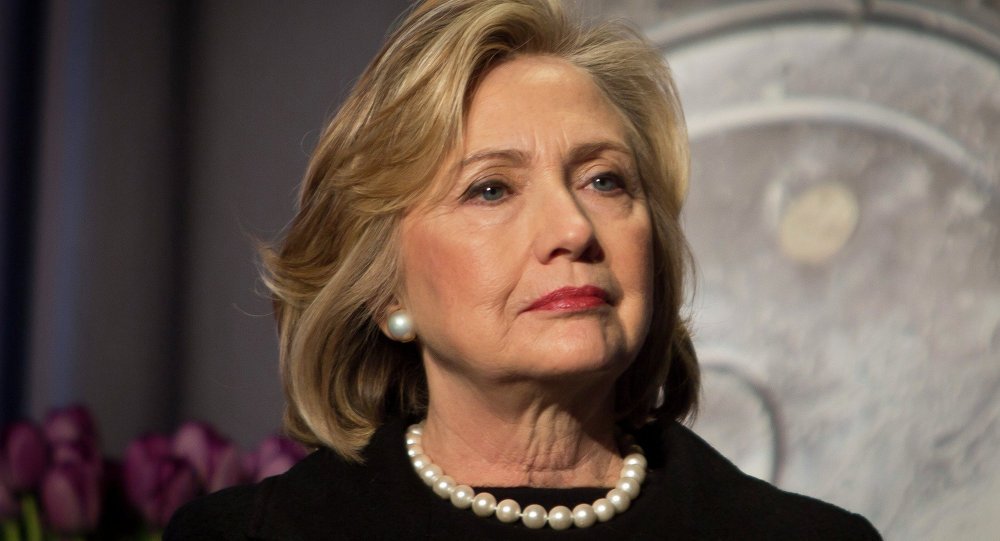 @Hillary Clinton email: #Assad must be toppled to protect #Israel: image via Sputnik Verified account @Sputnikint, 23 March 2016
LIVE: Hillary Clinton discusses counter-terrorism at Stanford University in Palo Alto: image via Reuters Live @
ReutersLive

, 23 March 2016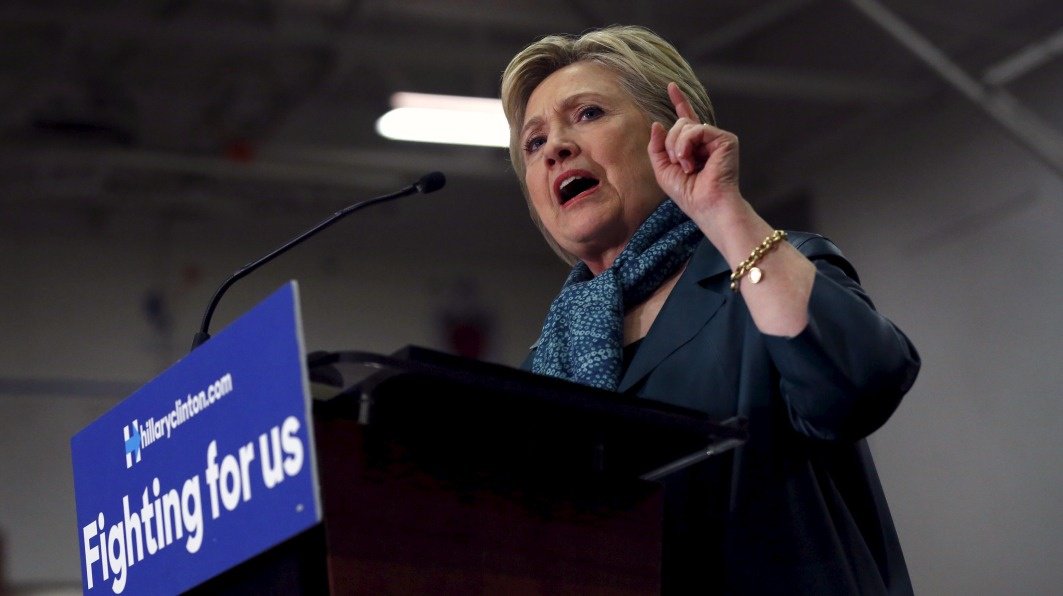 VERBATIM: Clinton slams Trump on Brussels attacks: image via Reuters TV @
ReutersTV

, 23 March 2016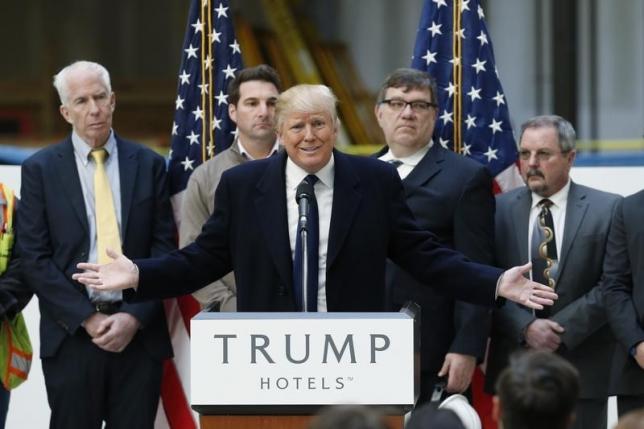 Trump says Muslims are not doing enough to prevent attacks: image via Reuters Top News @
Reuters

, 23 March 2016

LIVE: Republican presidential candidate Ted Cruz makes remarks in New York: image via Reuters Live @
ReutersLive

, 23 March 2016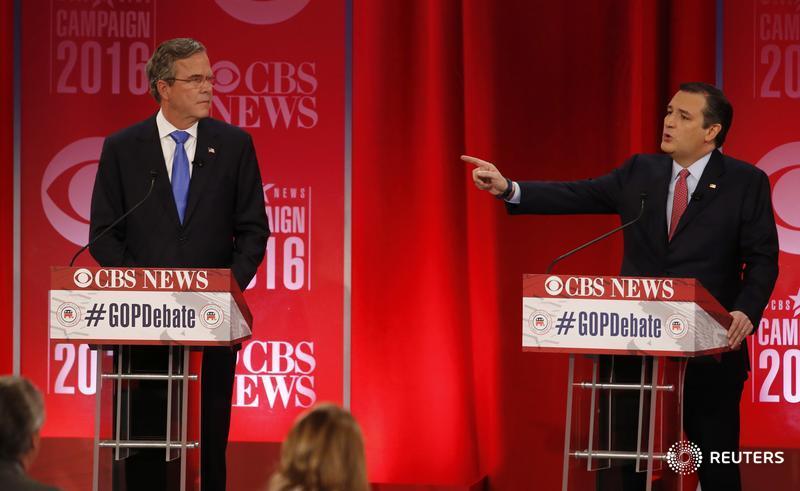 Jeb Bush endorses Ted Cruz for Republican nomination #Election2016: image via Reuters Top News @
Reuters

, 23 March 2016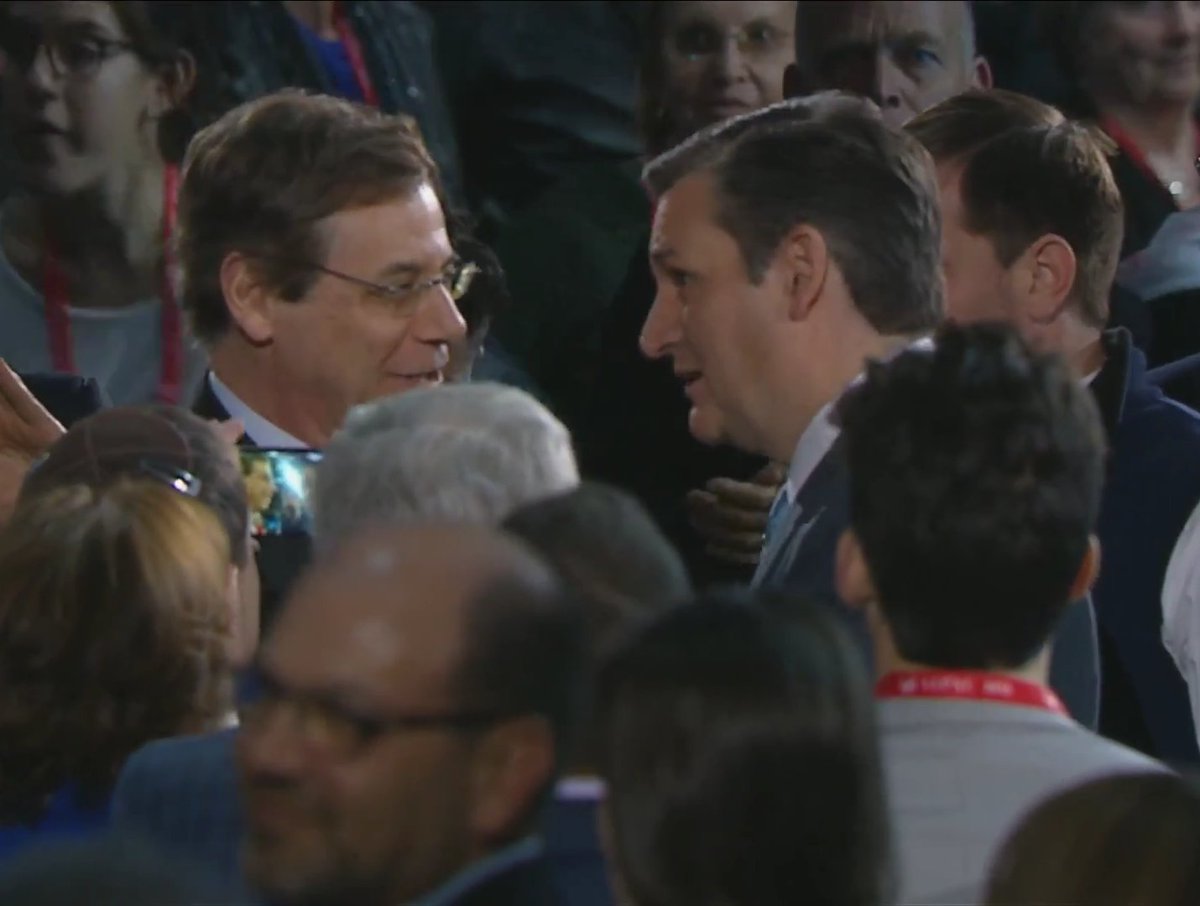 Thank you @SenTedCruz for
your strong words to @AIPAC tonight in support of #Israel. It was a pleasure meeting you.

: image via Danny Ayalon @
DannyAyalon
, 21 March 2016
A member of the Ezzedine al-Qassam Brigades, the military wing of the Palestinian Islamist movement Hamas holds his weapon during a rally to mark the 12th anniversary of the death of assassinated Hamas spiritual leader Sheikh Ahmed Yassine in Gaza city: photo by Mahmud Hams/AFP, 23 March 2016
A member of the Ezzedine al-Qassam Brigades, the military wing of the Palestinian Islamist movement Hamas holds his weapon during a rally to mark the 12th anniversary of the death of assassinated Hamas spiritual leader Sheikh Ahmed Yassine in Gaza city: photo by Mahmud Hams/AFP, 23 March 2016
Local band members wait to board a passenger bus to reach a wedding procession venue in Kolkata, India: photo by
Rupak De Chowdhuri/Reuters, 23 March 2016
Local band members wait to board a passenger bus to reach a wedding procession venue in Kolkata, India: photo by
Rupak De Chowdhuri/Reuters, 23 March 2016
A family looks out of a tent as rain falls at a makeshift camp set by migrants and refugees at the Greek-Macedonian border near the village of Idomeni: photo by Andrej Isakovic/AFP, 23 March 2016
A family looks out of a tent as rain falls at a makeshift camp set by migrants and refugees at the Greek-Macedonian border near the village of Idomeni: photo by Andrej Isakovic/AFP, 23 March 2016
This general view shows a layer of fog descending upon buildings in the Kowloon district of Hong Kong as ships sail in Victoria Harbour: photo by Anthony Wallace/AFP, 23 March 2016
This general view shows a layer of fog descending upon buildings in the Kowloon district of Hong Kong as ships sail in Victoria Harbour: photo by Anthony Wallace/AFP, 23 March 2016
An Orbital ATK's Cygnus space craft atop a United Launch Alliance Atlas V rocket launches from Cape Canaveral Air Force Station to go to the International Space Station as seen from Viera in Brevard County, Florida: photo by
Tim Shortt/Florida Today/AP, 23 March 2016
An Orbital ATK's Cygnus space craft atop a United Launch Alliance Atlas V rocket launches from Cape Canaveral Air Force Station to go to the International Space Station as seen from Viera in Brevard County, Florida: photo by
Tim Shortt/Florida Today/AP, 23 March 2016
An injured Syrian man walks holding his daughter's hand in Tishreen, a northern suburb of the capital Damascus: photo by
Sameer Al-Doumy, 23 March 2016
An injured Syrian man walks holding his daughter's hand in Tishreen, a northern suburb of the capital Damascus: photo by
Sameer Al-Doumy, 23 March 2016
Hindu devotees daubed in colours sing religious songs inside a temple during Holi celebrations in Ahmedabad, India: photo by
Amit Dave/Reuters, 23 March 2016
Hindu devotees daubed in colours sing religious songs inside a temple during Holi celebrations in Ahmedabad, India: photo by
Amit Dave/Reuters, 23 March 2016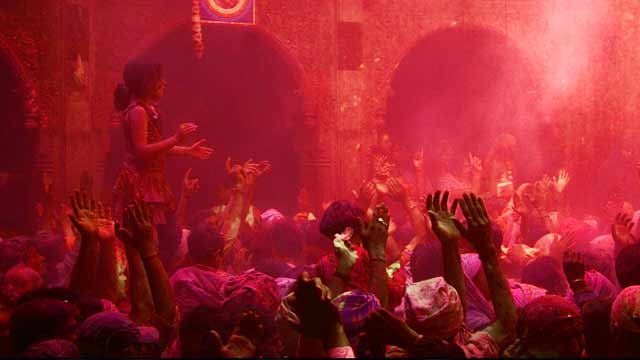 Brussels attack is another nail in the European Union's coffin

: image via Reuters Opinion @
Reuters
Opinion

, 23 March 2016

British tourists play pool at a English bar in Benalmadena, Spain. Spain is Europe's top destination for British expats with the southern regions of Costa del Sol and Alicante being the most popular places to live
: photo by
David Ramos via FT Photo Diary, 21 March 2016
British tourists play pool at a English bar in Benalmadena, Spain. Spain is Europe's top destination for British expats with the southern regions of Costa del Sol and Alicante being the most popular places to live
: photo by
David Ramos via FT Photo Diary, 21 March 2016
Tor Head, Northern Ireland. A typical Irish encounter -- on a road barely wide enough for two cars to pass each other you meet a herd of sheep moved along not by a shepherd of old but by a modern farmer in his Landrover.: photo by yakshini, 3 June 2008
Sheep and lambs (Ireland): photo by cosmo_71, 23 February 2014
Baaahhd man! (Ireland): photo by Chris Dixon, 18 March 2008

blaaack lamb -- smiling mum! (Wicklow): photo by davida3, 7 April 2009
Sheep and lambs (outside Dublin): photo by Andreas Georghiou, 15 May 2007
Herding Sheep in Ireland: photo by Stacy, 21 May 2008
Sheep 3 (Balmoral, Belfast, Northern Ireland): photo by sarahluv, 15 May 2009


Shetland sheep, Baltasound. These sheep are closely eyeing the photographer, wondering

i

f it's safe to return to the feeder which they've just run from
: photo by Mike Pennington,
3 February 2010

Polluted Landscape. 'Due to the vast exploitation of coal mines, meadows in Holingol City, Inner Mongolia, China, are left degraded and no cattle or sheep exist there. In order to maintain the image of the city, the local government sculptured more than 120 sheep, as well as cattle, horses and camels in the Horqin grassland': photo by Lu Guang,

2012, via The Guardian, 21 February 2013
Two exhibitors eye each other's charges, Sheep Show: photo by Jeff Carter for Walkabout magazine, c. 1945 (State Library of New South Wales)
Domestic Sheep, Kanazawa Zoo: photo by Toshiro Gamo, 16 January 2015
Attentive sheep [Sarre, Val d'Aosta, Italy]: photo by enki22, 1 March 2013
Sheep [Skipaskagi, Akranes, Iceland]: photo by Atli Hardarson, 23 September 2007
Muddy feet sheep: photo by Micolo J, 1 February 2015
field full of sheep: photo by Micolo J, 3 February 2015
field full of sheep: photo by Micolo J, 3 February 2015
Cunda-sheep and lambs: photo by Güldem Ust
ü

n, 29 December 2014

Mrs Sheep. Leicestershire, near Gumley. My first portrait photo. Found this lady when out for a day in the countryside. There were a few of them and their lambs in this field but they were not too happy when I clicked the camera. Managed to get one or two though before they turned their back on me: photo by Katie Dalton, 21 April 2009
Sheep. Kleinfleckschen and 2 of her friends [Morsan, Upper Normandy]: photo by stanze, 10 March 2015
Smoked sheep. Another photograph of sheep in the park [Morsan, Upper Normandy]: photo by stanze, 6 February 2015
Affectionate sheep: photo by Mark Dries, 22 November 2015
Portrait of a sheep on Adox CHS II: photo by Mark Dries, 8 November 2015
Sheep, darkroom print: photo by Mark Dries, 11 November 2015
Sheepish [original version]
: photo by Karena Goldfinch, 27 March 2010

Sheepish [hand coloured photogravure version]: photo by Karena Goldfinch, 21 March 2013
New Zealand (sheep and herder): albumen print, photographer unknown, c. 1900 (Museum of Photographic Arts)

Bighorn sheep (Ovis canadensis), slightly west of Logan Pass along Going-to-the-Sun Road in Glacier National Park: photo by Wing-Chi Poon, 16 June 2004
It went so far, it was so bad (that the best thing was that you were not like them): photo by y Coyhand, 15 November 2015