.

A Syrian woman cooks at a refugee camp on the northern Greek border point of Idomeni: photo by Petros Giannakouris / AP, 11 May 201

6
The feeling that life is essentially inadequate to the human spirit, and yet that a good life must avoid saying so, is naturally at home with most versions of pastoral; in pastoral you take a limited life and pretend it is the full and normal one, and a suggestion that one must do this with all life, because the normal is itself limited, is easily put into the trick though not necessary to its power. Conversely any expression of the idea that all life is limited may be regarded as only a trick of pastoral, perhaps chiefly intended to hold all our attention and sympathy for some limited life, though again this is not necessary to it either on grounds of truth or beauty; in fact the suggestion of pastoral may be only a protection for the idea which must at last be taken alone.
William Empson: from Some Versions of the Pastoral, 1935
William Empson: Let It Go


It is this deep blankness is the real thing strange.
The more things happen to you the more you can't
Tell or remember even what they were.

The contradictions cover such a range.
The talk would talk and go so far aslant.
You don't want madhouse and the whole thing there.
William Empson (1906-1984),
Let It Go
, from Collected Poems (1949)
Dancers take part in a parade in Pyongyang a day after North Korea's ruling party wrapped up its first congress in 36 years: photo by Damir Sagolj / Reuters, 11 May 2016

A Palestinian family sit next to their luggage as they wait to enter Egypt through the Rafah border crossing: photo by Khalil Hamra / AP Photo, 11 May 2016

Palestinian children sit at the window of their family house in the east of Al Shejaeiya neighborhood, east of Gaza City near the border between the Gaza strip and Israel: photo by Mohammed Saber/EPA, 6 May 2016


Palestinian children sit at the window of their family house in the east of Al Shejaeiya neighborhood, east of Gaza City near the border between the Gaza strip and Israel: photo by Mohammed Saber/EPA, 6 May 2016
The renowned Russian conductor Valery Gergiev led a triumphant concert performed by the Mariinsky Symphony Orchestra in the ruins of the ancient Syrian city of Palmyra, once terrorized by the Islamic State group, even as an airstrike on a refugee camp in the north left dozens of people dead and dozens wounded, including many children: photo by Olga Balashova/AP, 6 May 2016
The renowned Russian conductor Valery Gergiev led a triumphant concert performed by the Mariinsky Symphony Orchestra in the ruins of the ancient Syrian city of Palmyra, once terrorized by the Islamic State group, even as an airstrike on a refugee camp in the north left dozens of people dead and dozens wounded, including many children: photo by Olga Balashova/AP, 6 May 2016
Russia's Mariinsky Theatre performs at the amphitheater of the Syrian city of Palmyra, Syria in this picture provided by SANA: photo by SANA/Reuters, 5 May 2016
A long-exposure photograph captures a Russian serviceman as he takes part in a rehearsal for th

e

Victory Day parade to mark the 71st anniversary of the victory over Nazi Germany in World War II in Red Square in Moscow, Russia: photo by Sergei Karpukhin / Reuters, 5 May 201

6
A boy sits on a tank on display at the Armored Corps memorial, before a ceremony marking the annual Memorial Day for soldiers and civilians killed in more than a century of conflict between Jews and Arabs, in Latrun near Jerusalem, Israel: photo by Ariel Schalit/AP, 11 May 2016
A boy sits on a tank on display at the Armored Corps memorial, before a ceremony marking the annual Memorial Day for soldiers and civilians killed in more than a century of conflict between Jews and Arabs, in Latrun near Jerusalem, Israel: photo by Ariel Schalit/AP, 11 May 2016
U.S. servicemen wait for an opening ceremony of U.S. led joint military exercise "Noble Partner 2016″ in Vaziani, Georgia: photo by David Mdzinarishvili/Reuters, 11 May 2016
U.S. servicemen wait for an opening ceremony of U.S. led joint military exercise "Noble Partner 2016″ in Vaziani, Georgia: photo by David Mdzinarishvili/Reuters, 11 May 2016

Indian policemen try to detain supporters of the Indian Kashmir politician, Engineer Abdul Rashid Sheikh, during a protest in Srinagar: photo by Farooq Khan / EPA, 19 April 2016


Women gather at the base of the Tower of Juche Idea listening to songs in Pyongyang, North Korea. North Korea is marking the 'Day of the Sun', celebrating the day of birth of the country's founder, Kim Il-sung. The Day of the Sun is a national holiday.: photo by Franck Robichon/EPA, 15 April 2016
The portraits of the late North Korean leaders Kim Il-sung and Kim Jong-il are illuminated on the side of a building in Pyongyang, North Korea. North Korea on Friday opened the first full congress of its ruling party since 1980.: photo by Wong Maye-e / AP, 6 May 2016
Russian cadets share jokes as they wait for the start of a commemorative action ahead of Victory Day in the Victory Park Memorial complex at the Poklonnaya Hill in Moscow: photo by Yuri Kochetkov / EPA, 6 May 2016
Russian WWII veterans lay flowers at the Eternal Fire in the Victory Park Memorial complex at the Poklonnaya Hill in Moscow, Russia on the day of memory of Saint Georges the Victorious, the heavenly patron of Moscow and warriors: photo by Yuri Kochetkov/EPA, 6 May 2016
Russian WWII veterans lay flowers at the Eternal Fire in the Victory Park Memorial complex at the Poklonnaya Hill in Moscow, Russia on the day of memory of Saint Georges the Victorious, the heavenly patron of Moscow and warriors: photo by Yuri Kochetkov/EPA, 6 May 2016
Bulgarian veterans from World War II attend a military parade at the Alexander Batemberg Square in Sofia, Bulgaria to celebrate Day of Bravery commemorations: photo by Vassil Donev/EPA, 6 May 201

6
Bulgarian veterans from World War II attend a military parade at the Alexander Batemberg Square in Sofia, Bulgaria to celebrate Day of Bravery commemorations: photo by Vassil Donev/EPA, 6 May 2016
A Macedonian police officer guards the Public Revenue Office in Skopje after it was targeted by protesters with water guns filled with paint, during a protest dubbed the 'Colourful Revolution': photo by Georgi Licovski / EPA, 11 May 2016
A doll of Democratic presidential candidate Hillary Clinton is seen in the back pocket of a person as he waits for her to make a campaign stop at the Douglass Park Gymnasium in Indianapolis, Indiana: photo by Joe Raedle, 1 May 2016
Iraqi women walk past a damaged car following a twin suicide-bombing attack, claimed by ISIS, in the southern Iraqi city of Samawah: photo by Haidar Hamdani / AFP, 1 May 2016
Catholics participate in festivities in honor of the day of the Holy Cross, in Santiago Nonualco, 48 kilometers south of San Salvador. The inhabitants of Santiago Nonualco offer fruits to the Holy Cross in gratitude for the harvest obtained in the year and the beginning of the rainy season.: photo by Marvin Recinos / AFP, 3 May 2016
Marzuki, a sulfur miner, carries baskets of sulfur as he climbs up from the crater of Mount Ijen in Banyuwangi, East Java, Indonesia. Mount Ijen draws tourists by day and hundreds of sulfur miners by night. More than 9,000 feet above sea level, the men descend into the volcano's crater to dig out slabs of bright yellow sulfur, enduring toxic fumes, and back-breaking loads to earn $10 a day delivering a substance used to bleach sugar and vulcanize rubber.: photo by Binsar Bakkara / AP, 6 May 2016
Christopher Chin blows vapor from an e-cigarette at Gone With the Smoke Vapor Lounge in San Francisco, California. The U.S. Food and Drug Administration announced new federal regulations on electronic cigarettes that will be the same as traditional tobacco cigarettes and chewing tobacco.: photo by Justin Sullivan, 5 May 2016
A woman is carried away on a stretcher by medics after she was rescued from six days of being trapped in the rubble of a collapsed building, in the Huruma area of Nairobi, Kenya. After discovering the woman alive and conscious, rescuers administered an IV and oxygen but then had to work for a number of hours to free her from the rubble before taking her away to a hospital.: photo by Ben Curtis / AP, 5 May 2016
Uh Laremy Tunsil just tweeted then deleted this: image via The REAL OG @oscargambler, 28 April 201

6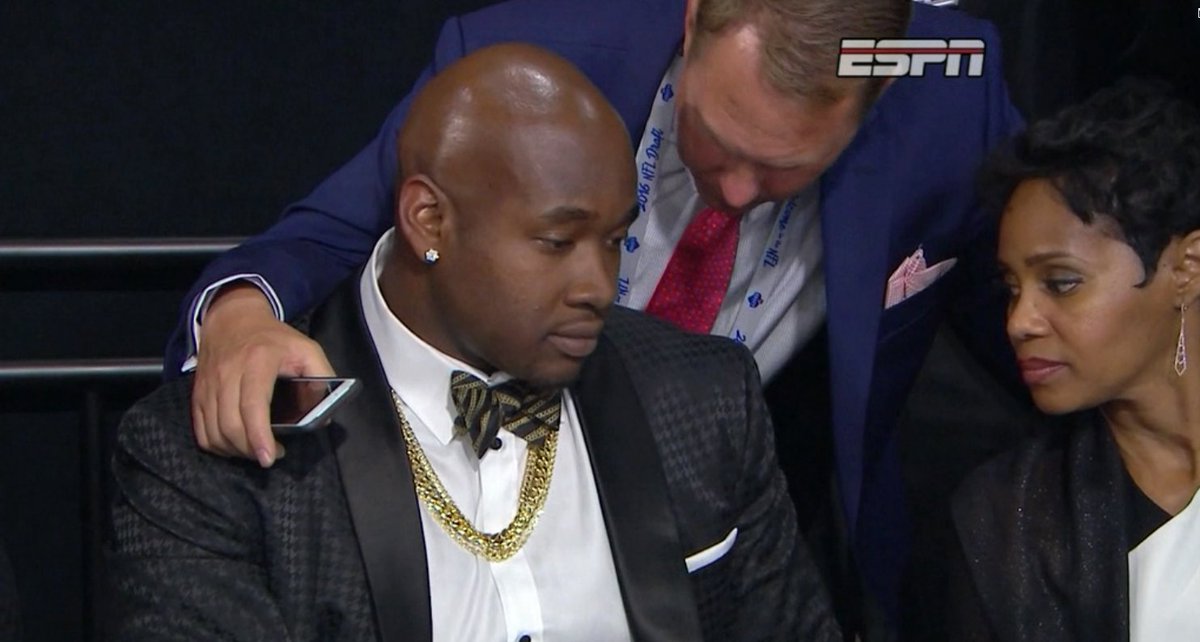 Laremy Tunsil still waits in the green room: image via NFL on ESPN @ESPNNFL, 28 April 2016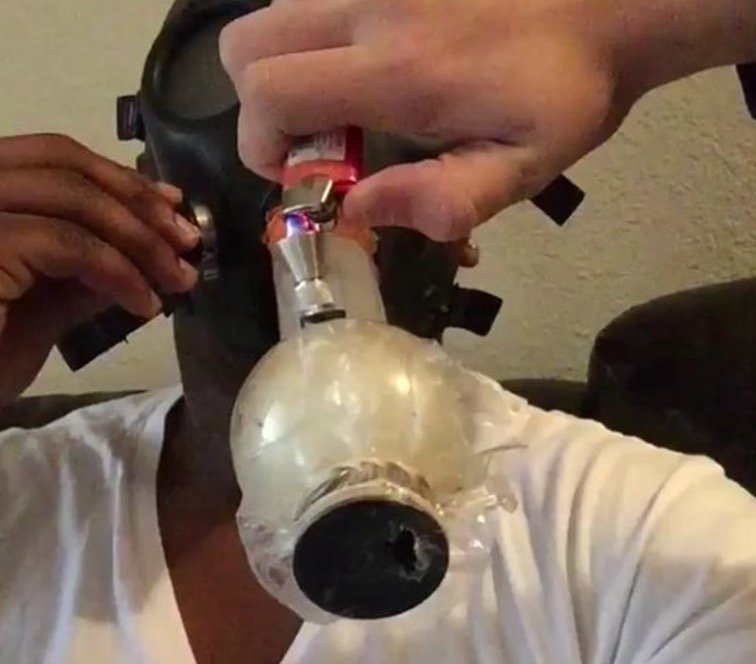 Laremy Tunsil Posts Weird Gas Mask Pipe Smoking Twitter Video: image via Black Sports Online @BSO, 28 April 2016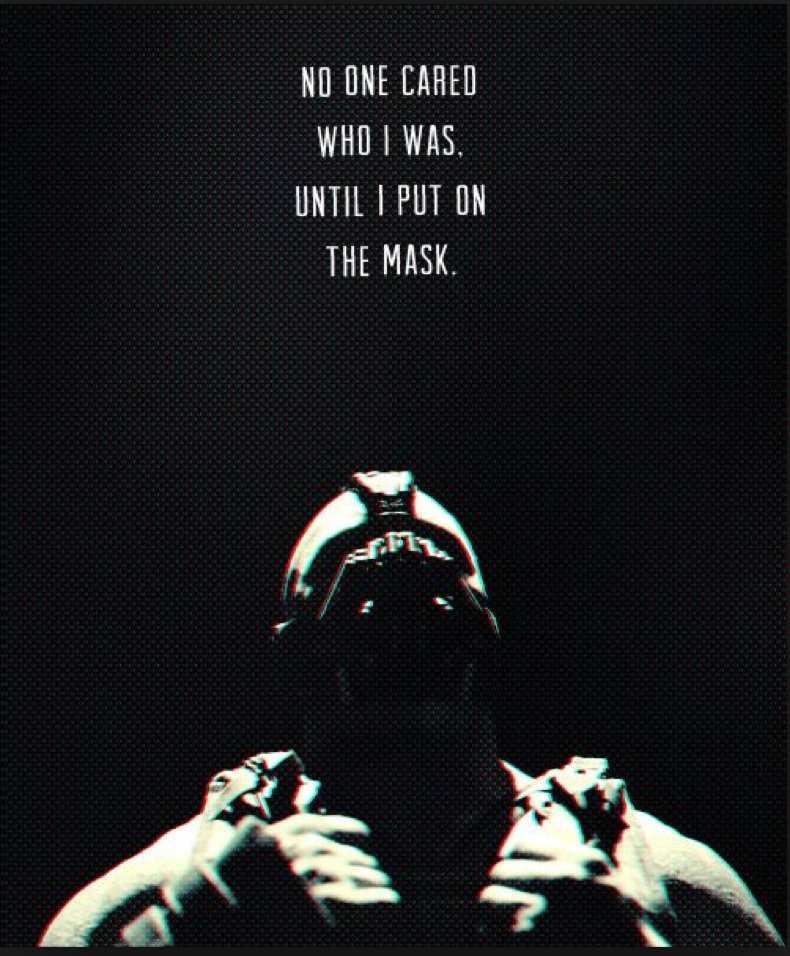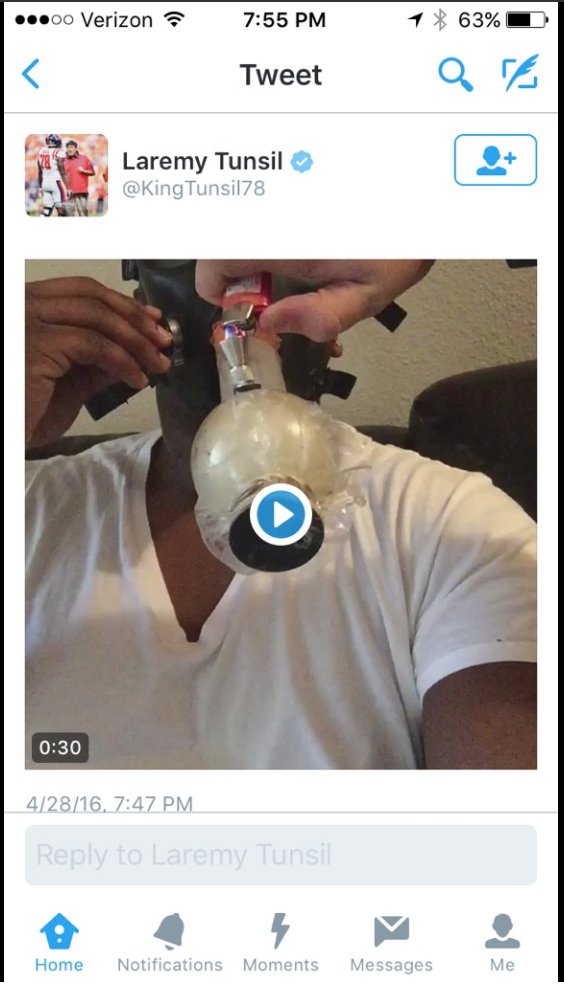 [Untitled]: image via Pardon My Take @PardonMyTake, 28 April 2016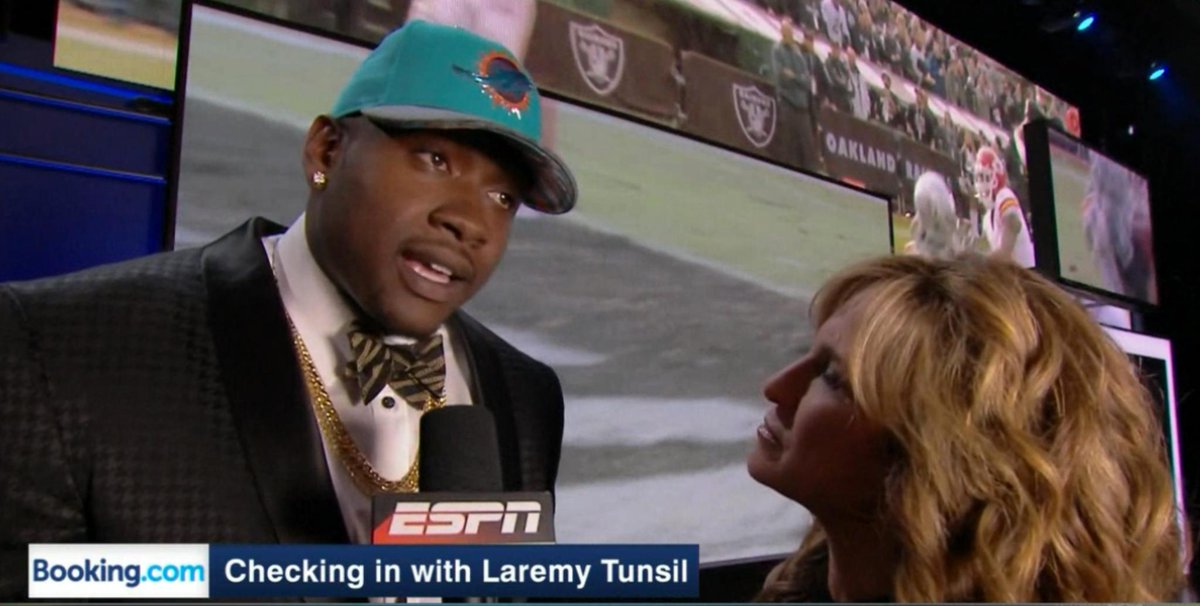 "I just know I got hacked. We're tying to find out who did it." Laremy Tunsil on video posted to Twitter account.: image via Sports Center @SportsCenter, 28 April 2016

Lutz Bachmann, a co-founder of the right-wing Patriotic Europeans Against the Islamisation of the West (PEGIDA), arrives in court in Dresden, Germany with his wife, Vicky: photo by Jens Meyer / Reuters, 19 April 2016
An Indian woman tries to collect drinking water after climbing down a dried up well at Bhakrecha Pada in Thane district in Maharashtra state, India. Much of India is reeling under a weeks-long heat wave and severe drought conditions that have decimated crops, killed livestock, and left at least 330 million Indians without enough water for their daily needs.: photo by Rajanish Kakade / AP, 4 May 2016


Kashmiri Muslims pray as an unseen custodian displays a holy relic, believed to be a hair from the Prophet Muhammad's beard, during celebrations for Miraj-Ul-Alam (ascension to heaven) at Kashmir's main Hazratbal Shrine in Srinagar this morning: photo by Tauseef Mustafa, 5 May 2016

Kashmiri Muslims pray as an unseen custodian displays a holy relic, believed to be a hair from the Prophet Mohammed's beard, during celebrations for Israa wal Miraj at Kashmir's main Hazratbal Shrine in Srinagar: photo by Tauseef Mustafa / AFP, 5 May 2016


A participant in the "Bread Procession of the Saint" takes part in a ceremony in honour of Domingo de La Calzada Saint (1019-1109), in Santo Domingo de La Calzada, Spain. Every year during spring season, "Las Doncellas" (White Virgins), hold a basket on their head covered with white cloth while they walk along this old village in honor of the saint.: photo by Alvaro Barrientos/AP, 11 May 2016
A participant in the "Bread Procession of the Saint" takes part in a ceremony in honour of Domingo de La Calzada Saint (1019-1109), in Santo Domingo de La Calzada, Spain. Every year during spring season, "Las Doncellas" (White Virgins), hold a basket on their head covered with white cloth while they walk along this old village in honor of the saint.: photo by Alvaro Barrientos/AP, 11 May 2016