.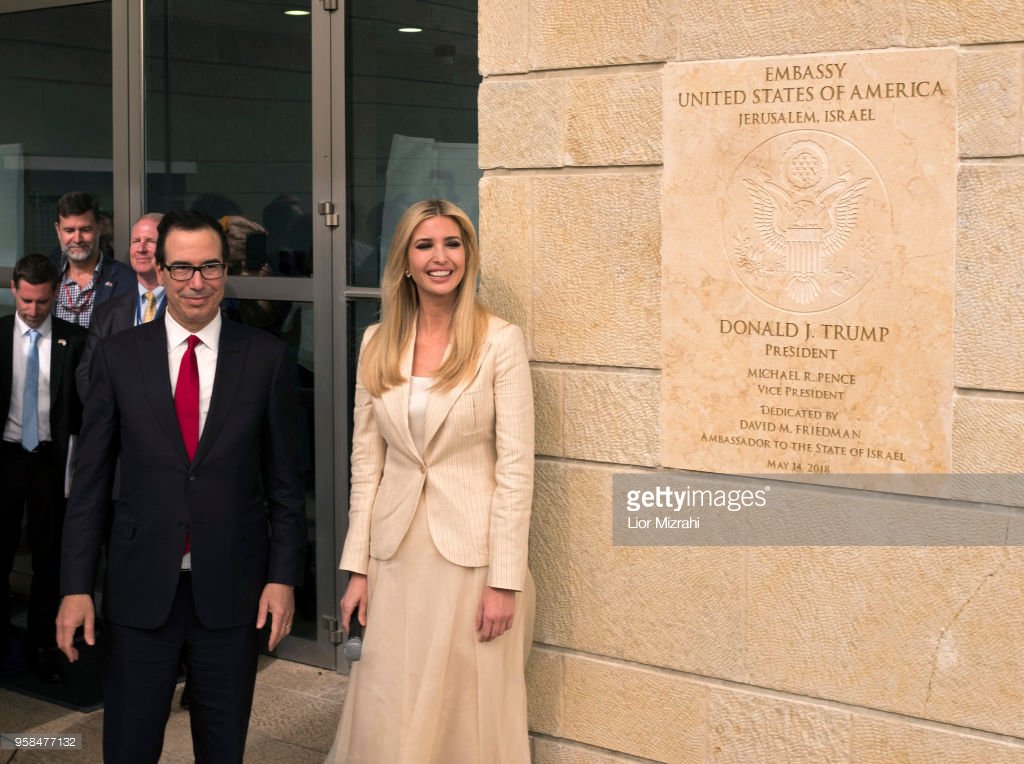 U.S. opens embassy in Jerusalem as deadly clashes continue on the border with Gaza : Photo Lior Mizrahi: image via Getty Images News @GettyImagesNews, 14 May 2018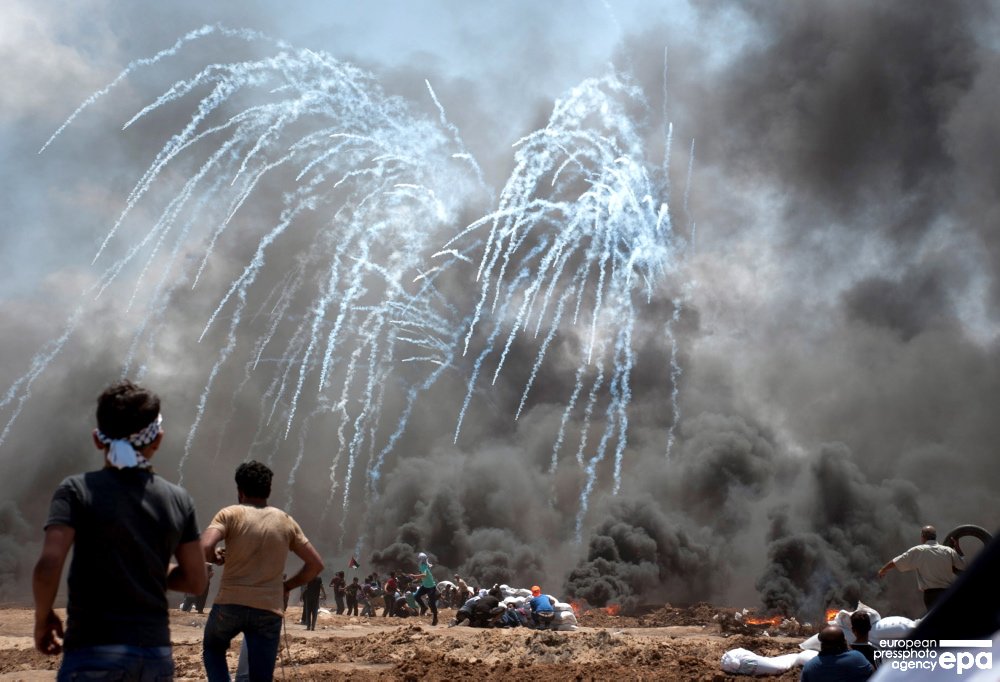 epa editor's choice 14 May 2018: #USEmbassyJerusalem #protest #Palestinian #Gaza #GazaStrip #Palestine #USA #epaphotos epa/efe Photo epa-efe / Luca Piergiovanni: image via epaphotos @epaphotos, 14 May 2018
XYMPHORA: Monday, May 14, 2018
Blood libel
They are celebrating the embassy move as only they can, with a full-out Khazar massacre following their deepest and most profound ancient traditions as a supremacist group: "Live Blog: Massacre in Gaza as US and Israel celebrate embassy move to Jerusalem". Various aspects of this rite are called the 'blood libel', the Khazar requirement for the blood of the goyim, particularly the blood of children, to consecrate a monument or sacred event.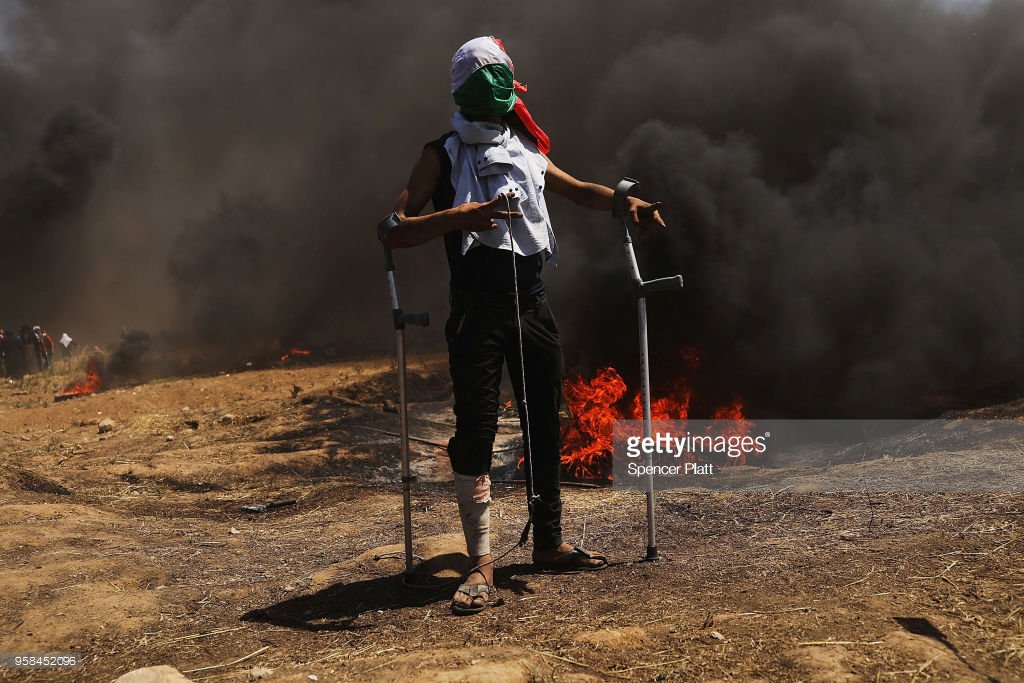 U.S. opens embassy in Jerusalem as deadly clashes continue on the border with Gaza : Photo @spencerplatt1 Lior Mizrahi: image via Getty Images News @GettyImagesNews, 14 May 2018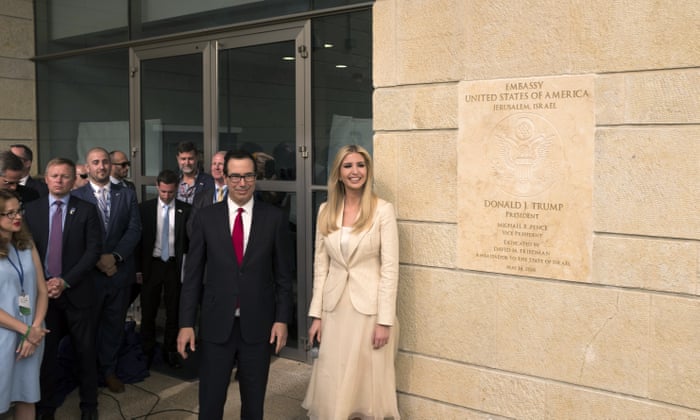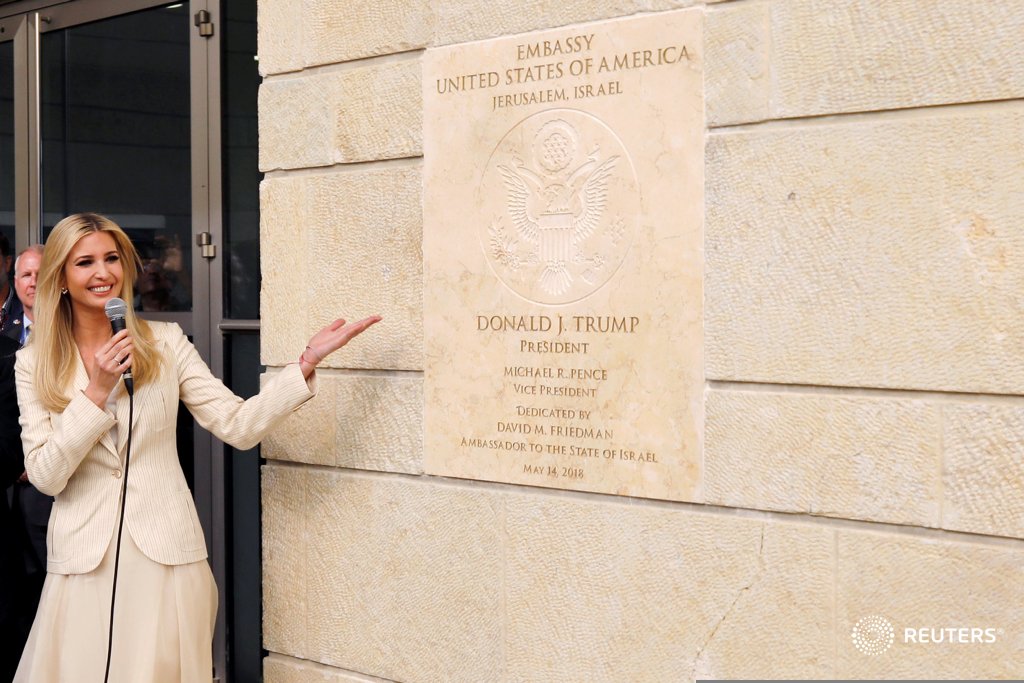 Senior White House Adviser Ivanka Trump stands next to the dedication plaque during the opening of the new U.S. embassy in Jerusalem: Photo Ronen Zvulun: image via Reuters Pictures @reuterspictures, 14 May 2018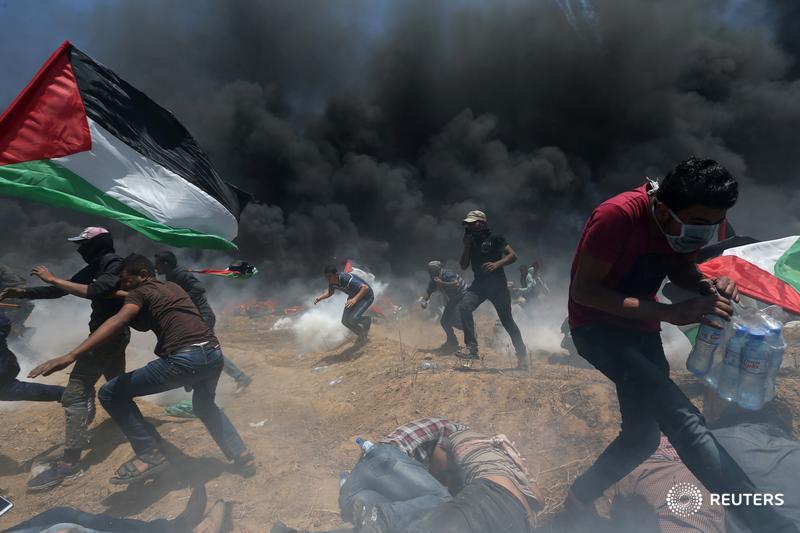 Palestinian demonstrators run for cover during a protest against the U.S. embassy move to Jerusalem at the Israel-Gaza border: Photo
Ibraheem Abu Mustafa
: image via Reuters Pictures @reuterspictures, 14 May 2018

,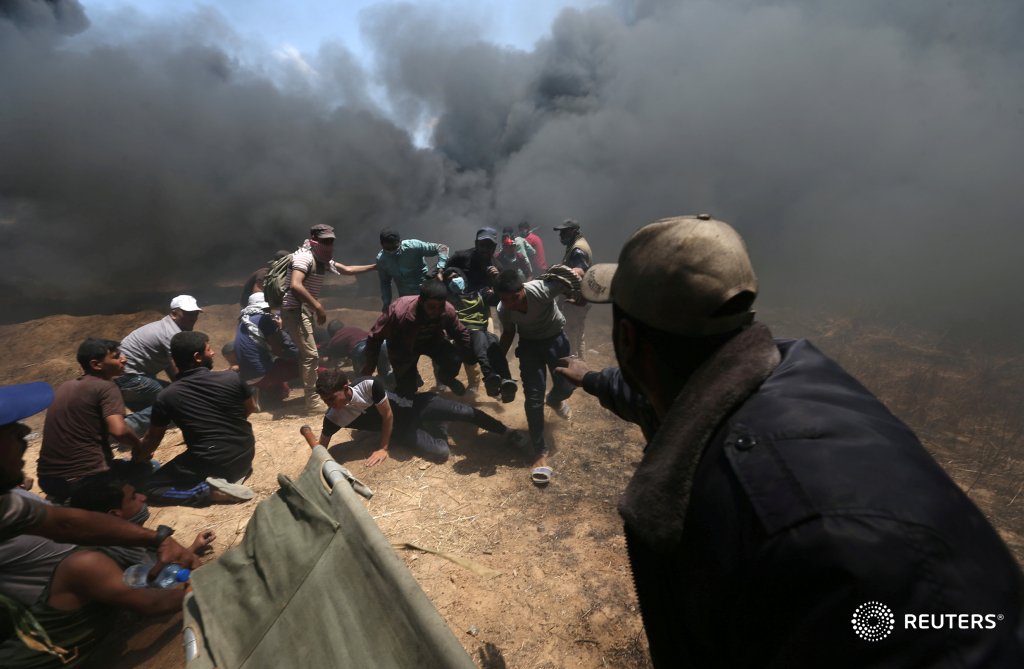 'I feel upset over what is happening. At the same time I continue to do my job':
Reuters photographer Ibraheem Abu Mustafa on covering the Gaza Strip, his home and his subject

. Photo
Ibraheem Abu Mustafa
: image via Reuters Pictures @reuterspictures, 14 May 2018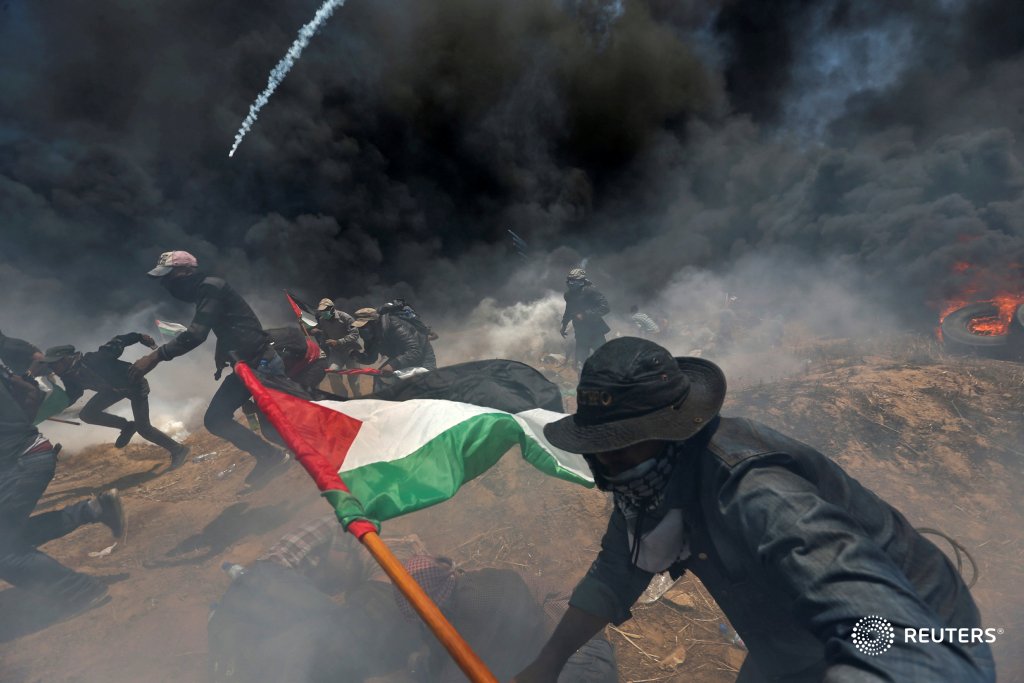 When @Reuters photographer Ibraheem Abu Mustafa set off to cover the protests in Gaza he met an acquaintance. 'This morning, I said 'Hi' to a man ... By the end of the day I was at his funeral.' More from a Gaza photographer in 'a place of death'
: image via Reuters Pictures @reuterspictures, 14 May 2018